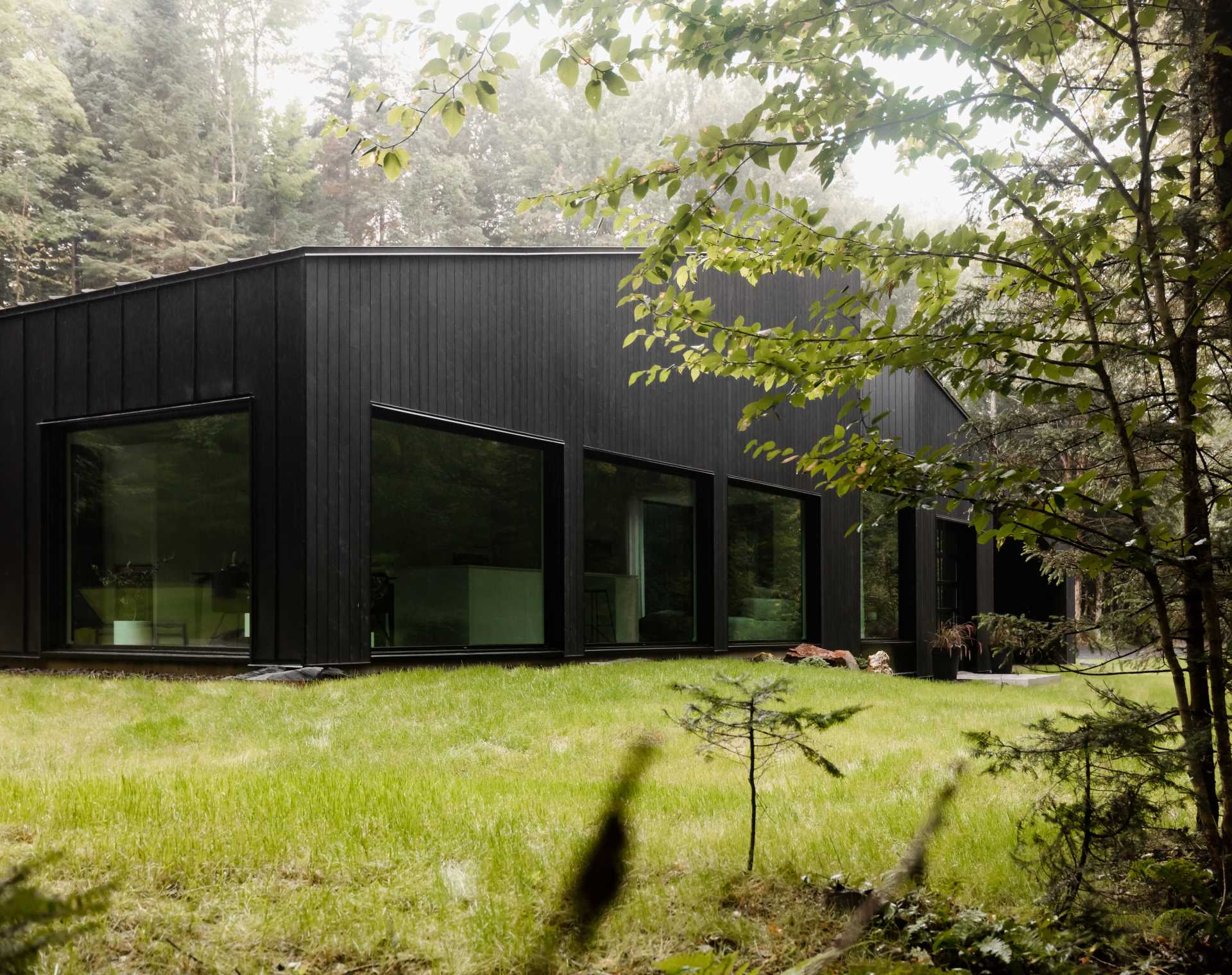 Matière Première Architecture has completed a new home in Stanstead, Quebec, Canada, that has a striking black exterior surrounded by the forest.
The house's design emphasizes its connection with a nearby stream by incorporating strategic window placements and a layout that seamlessly integrates indoor and outdoor living spaces.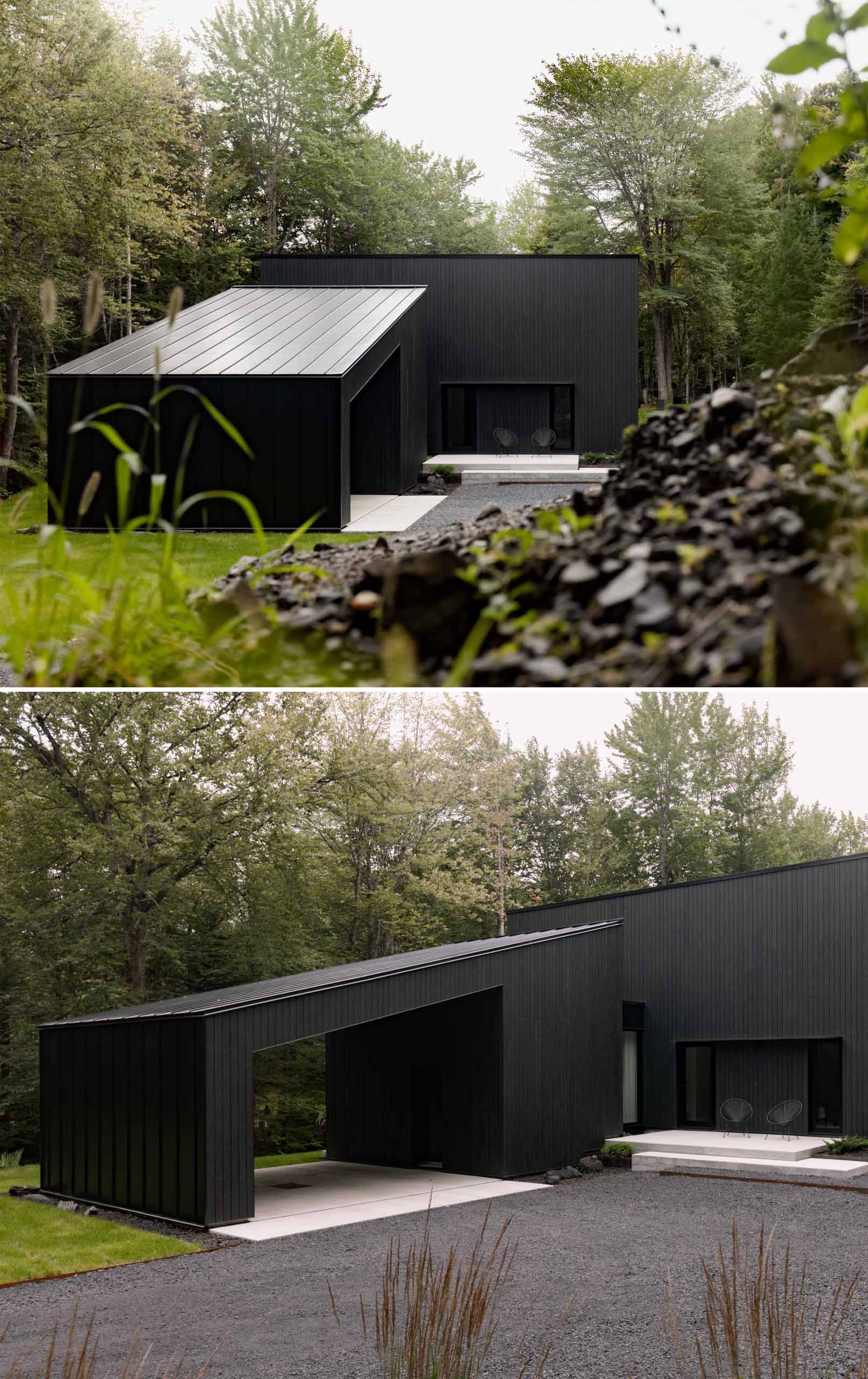 Nestled at the home's forefront, the carport serves as a practical solution for vehicle accommodation and also offers a sheltered area for various pursuits.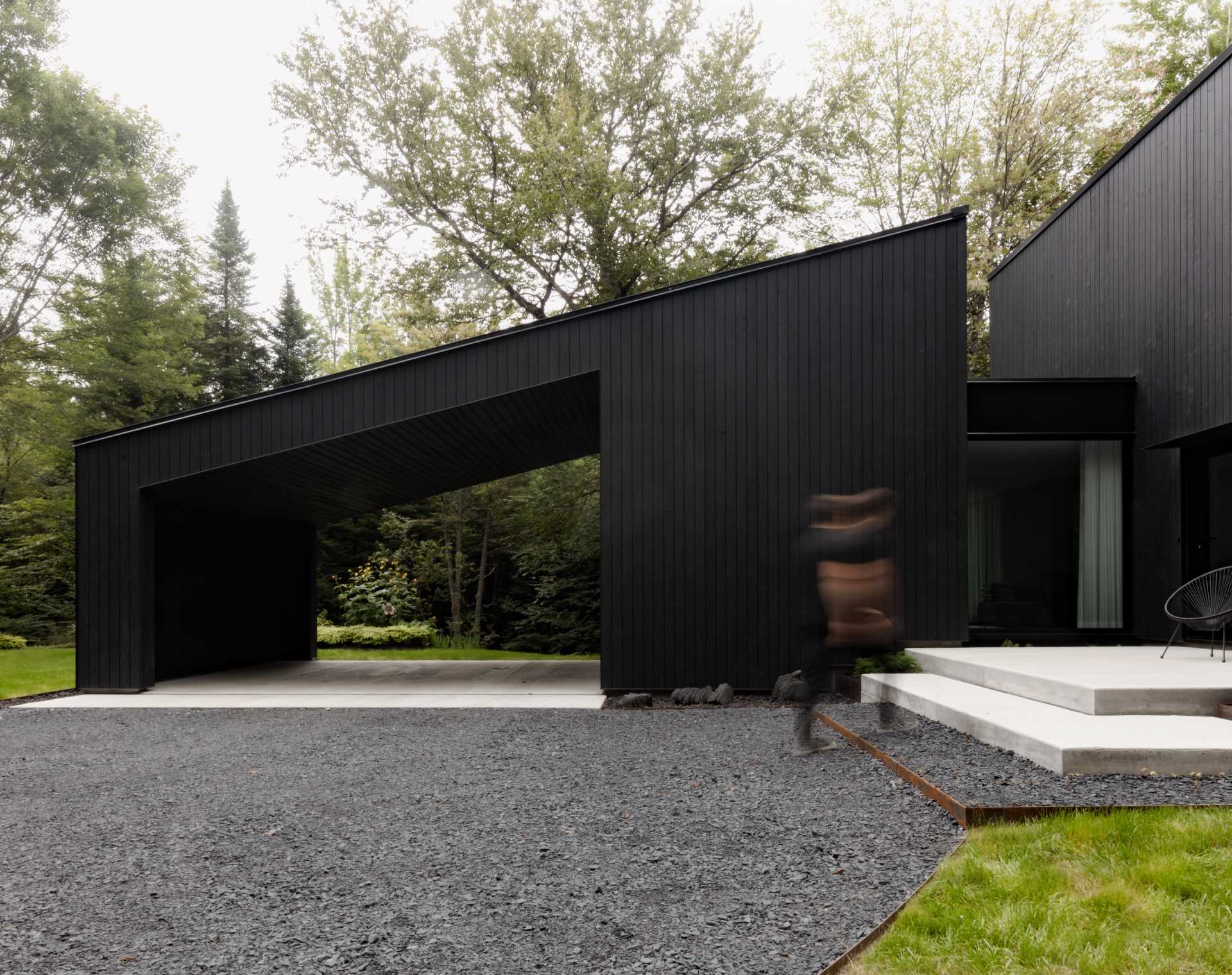 Built by Nu Drom, the architect's affiliated construction company, the home has a black wood exterior, with black window frames providing consistency to the design.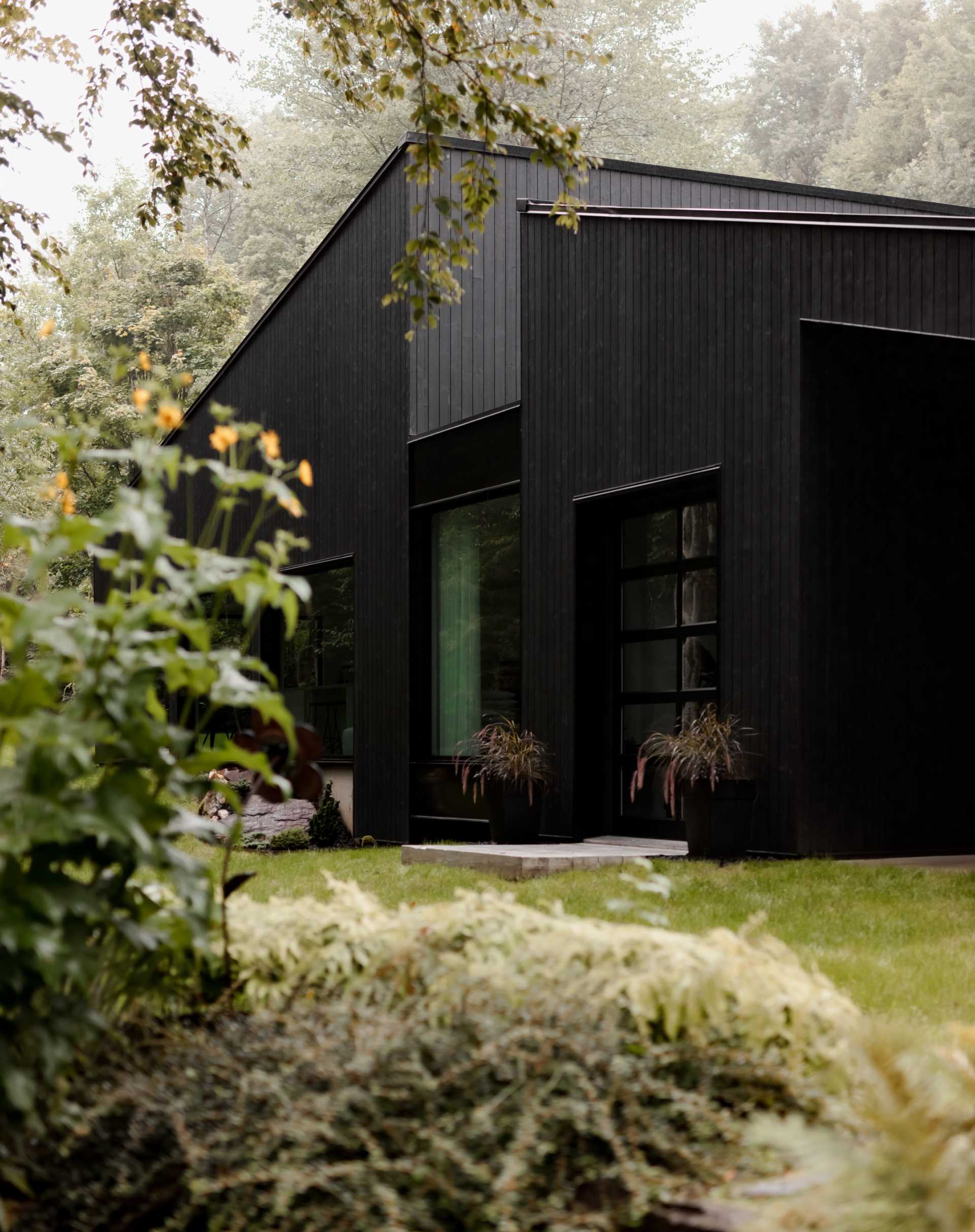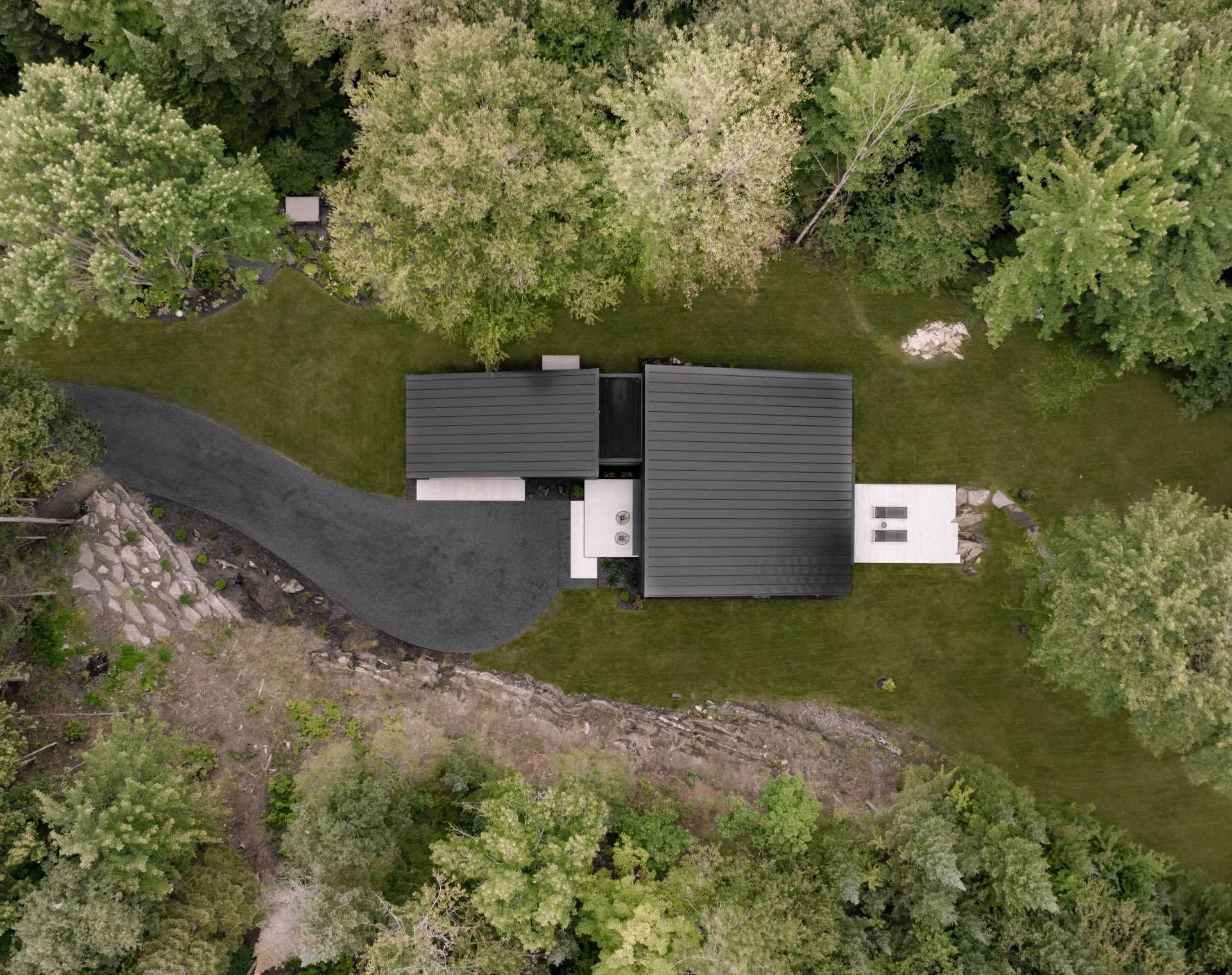 A variety of outdoor spaces expands the options for places the homeowners can enjoy, with a front porch by the garage, a deck at the rear of the house, and a firepit area in the garden.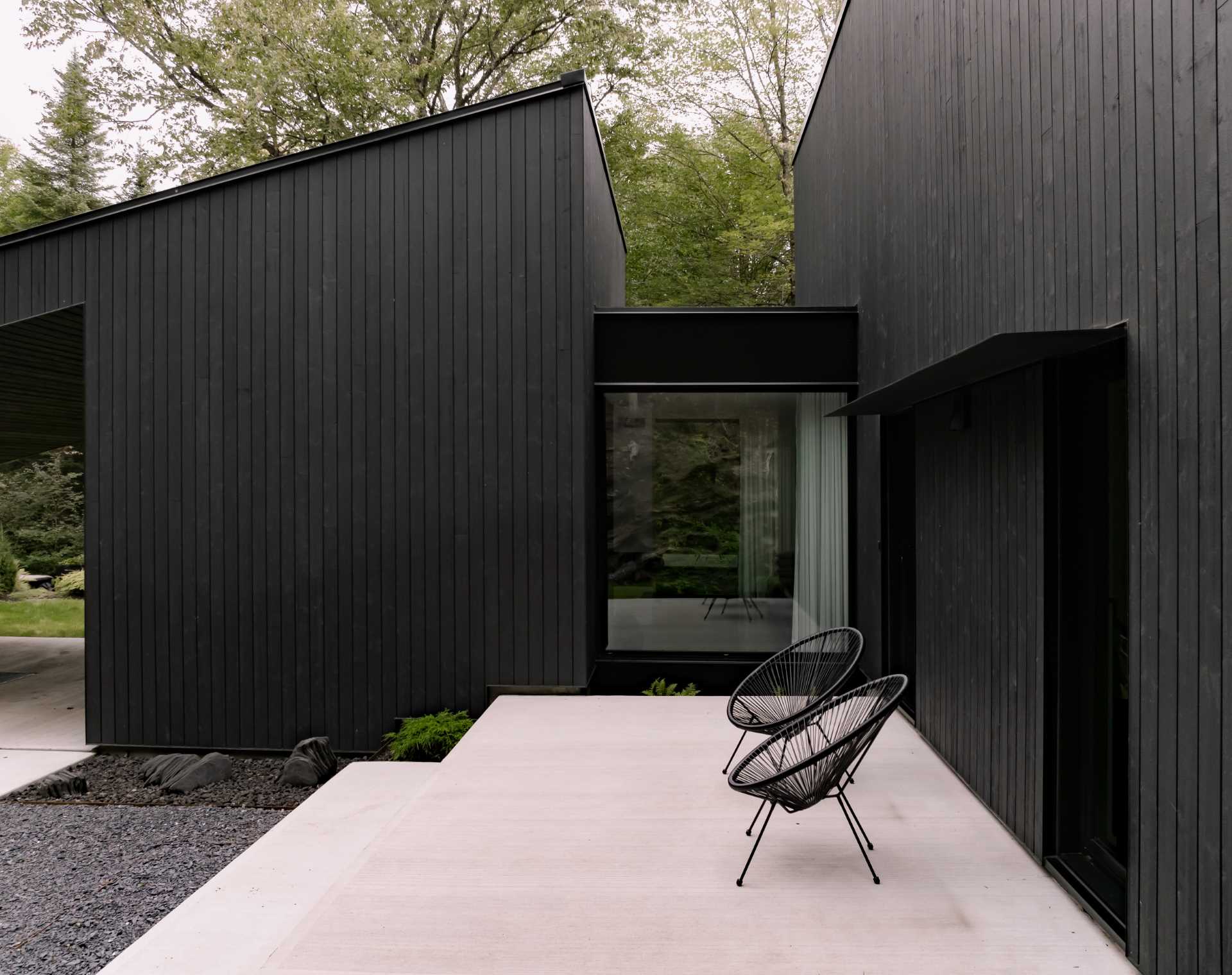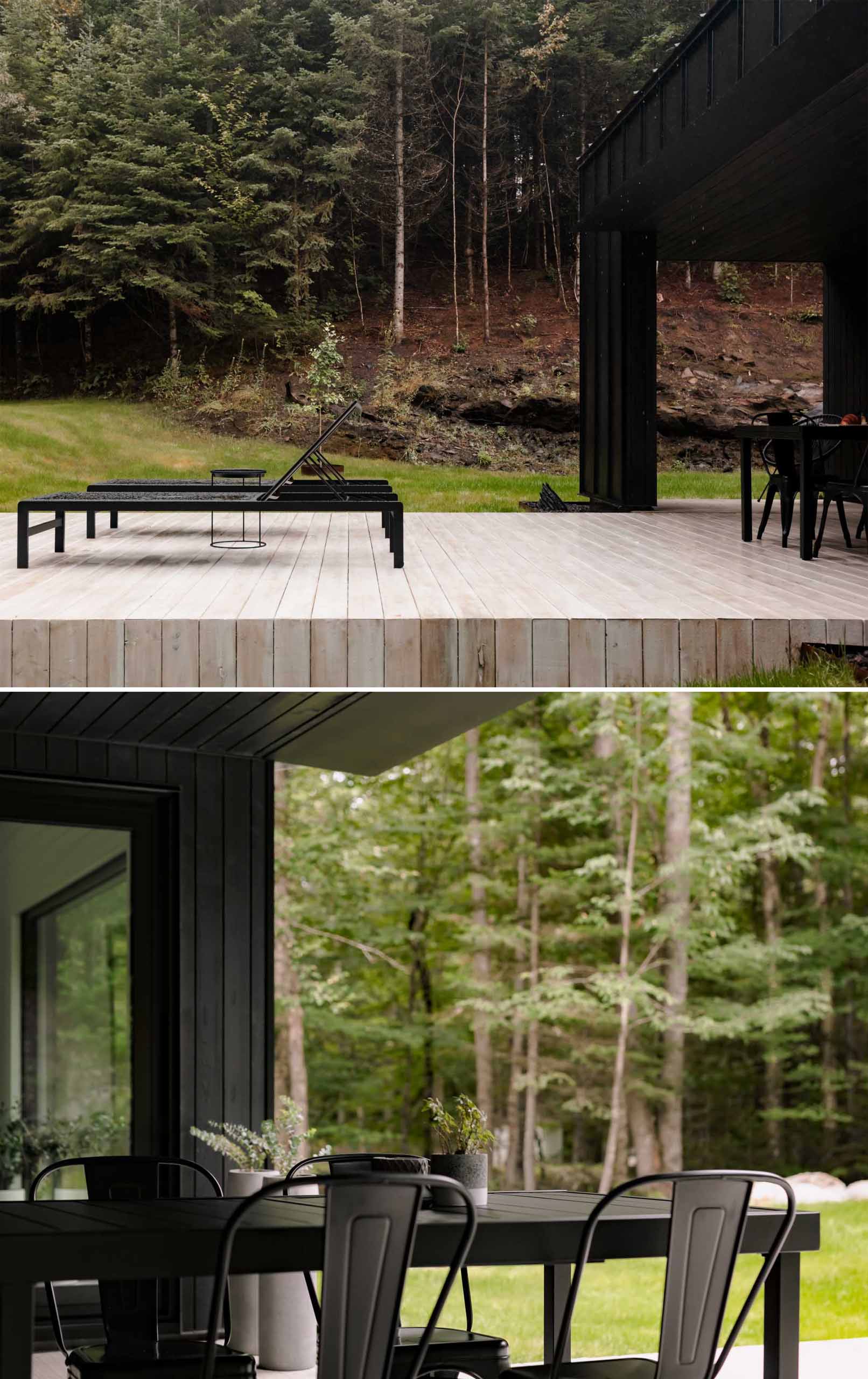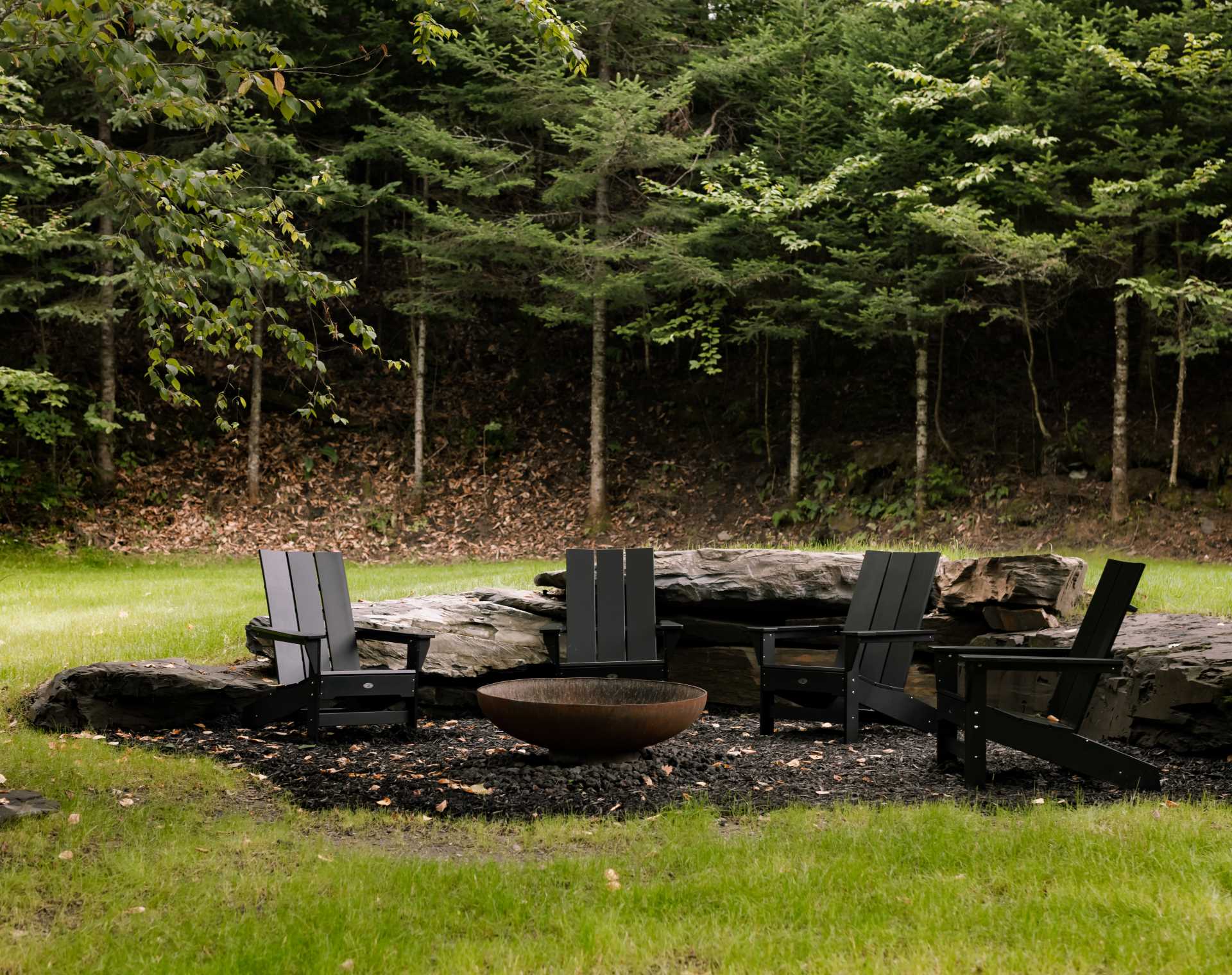 Inside, the main living area, graced with a cathedral ceiling, features large square windows which orchestrate a rhythm with the framed views of the creek along longitudinal space.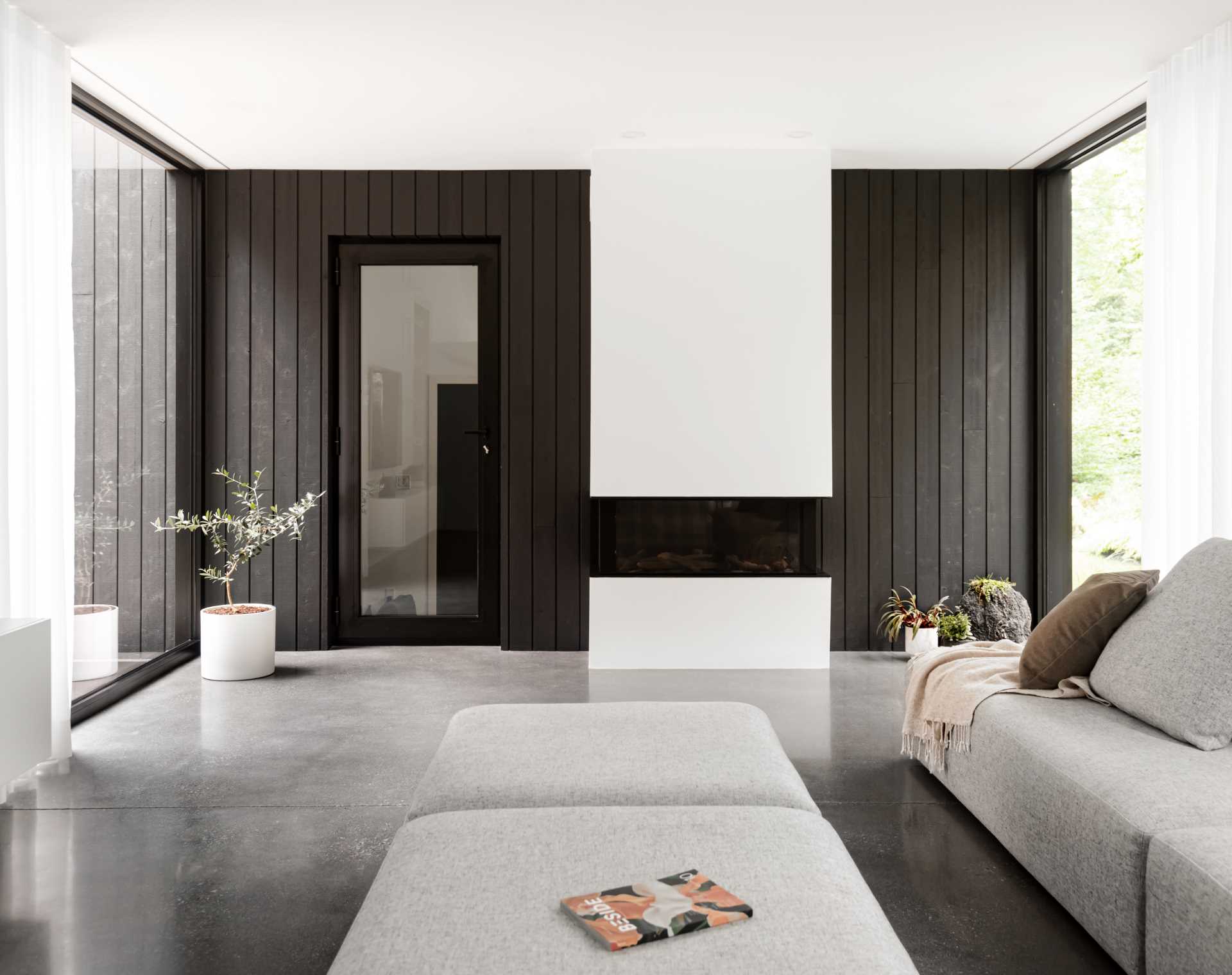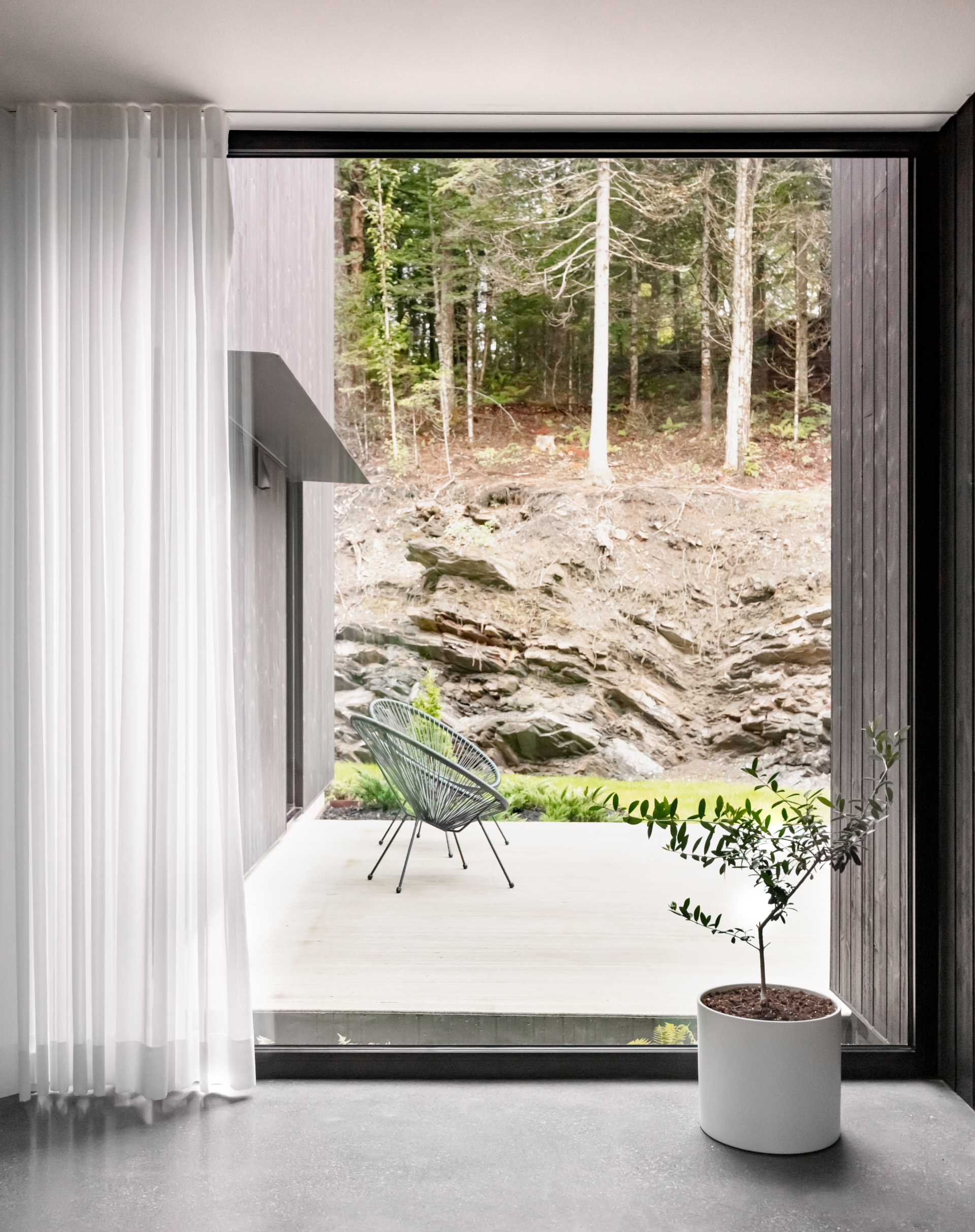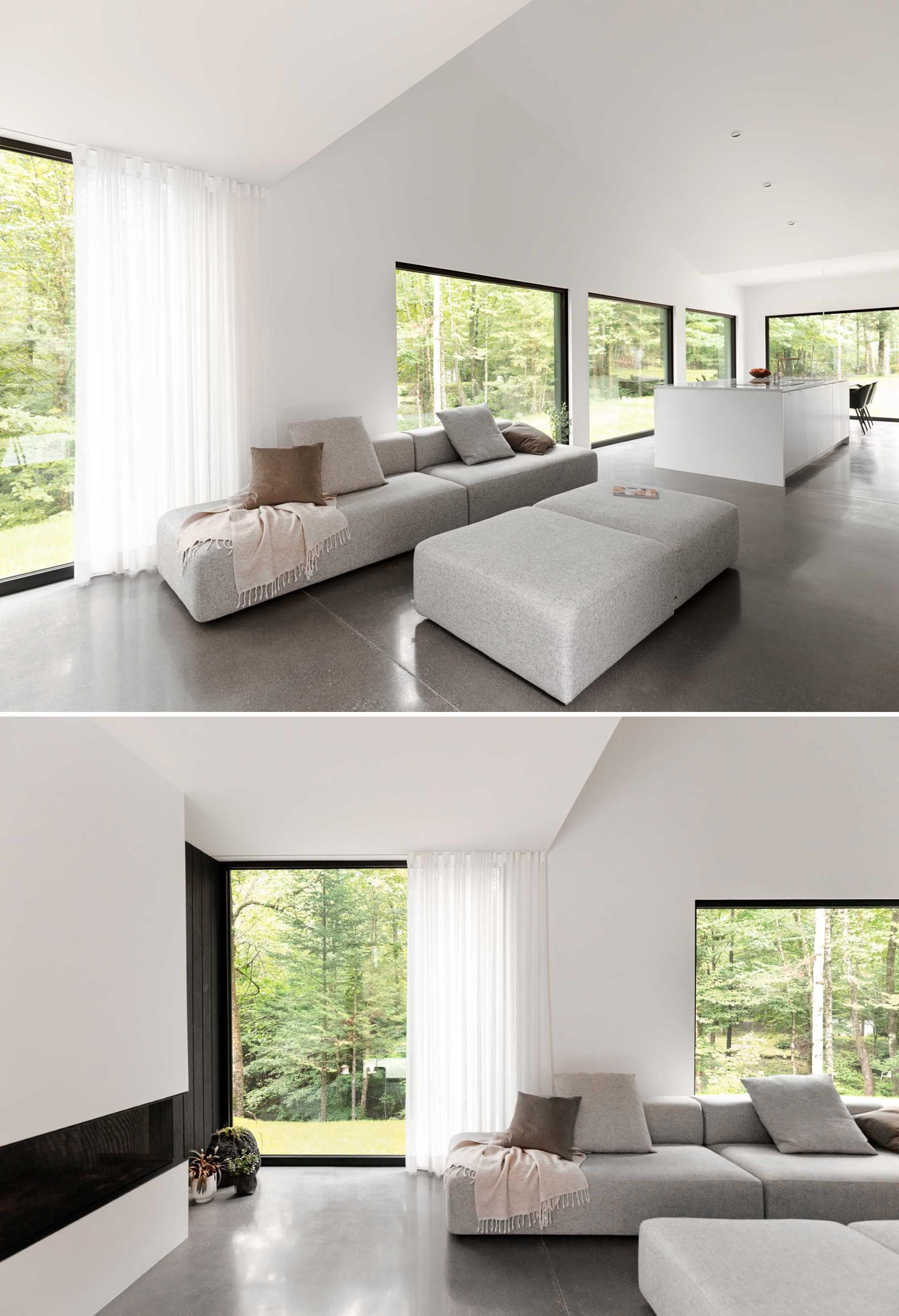 The white interior, which creates a bright and inviting space, complements the white kitchen cabinets and island, and at the same time, allows the nature views outside to be the focus.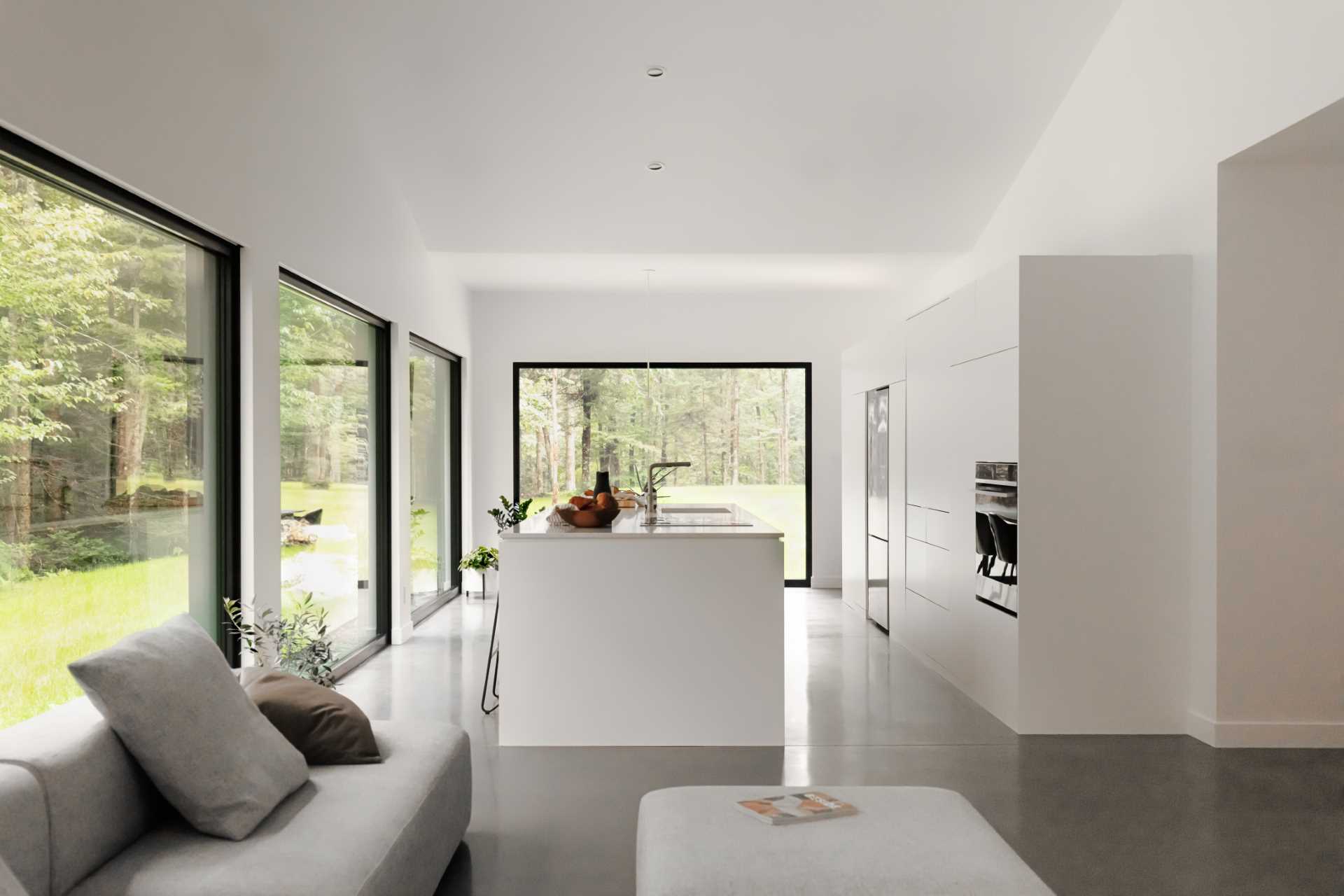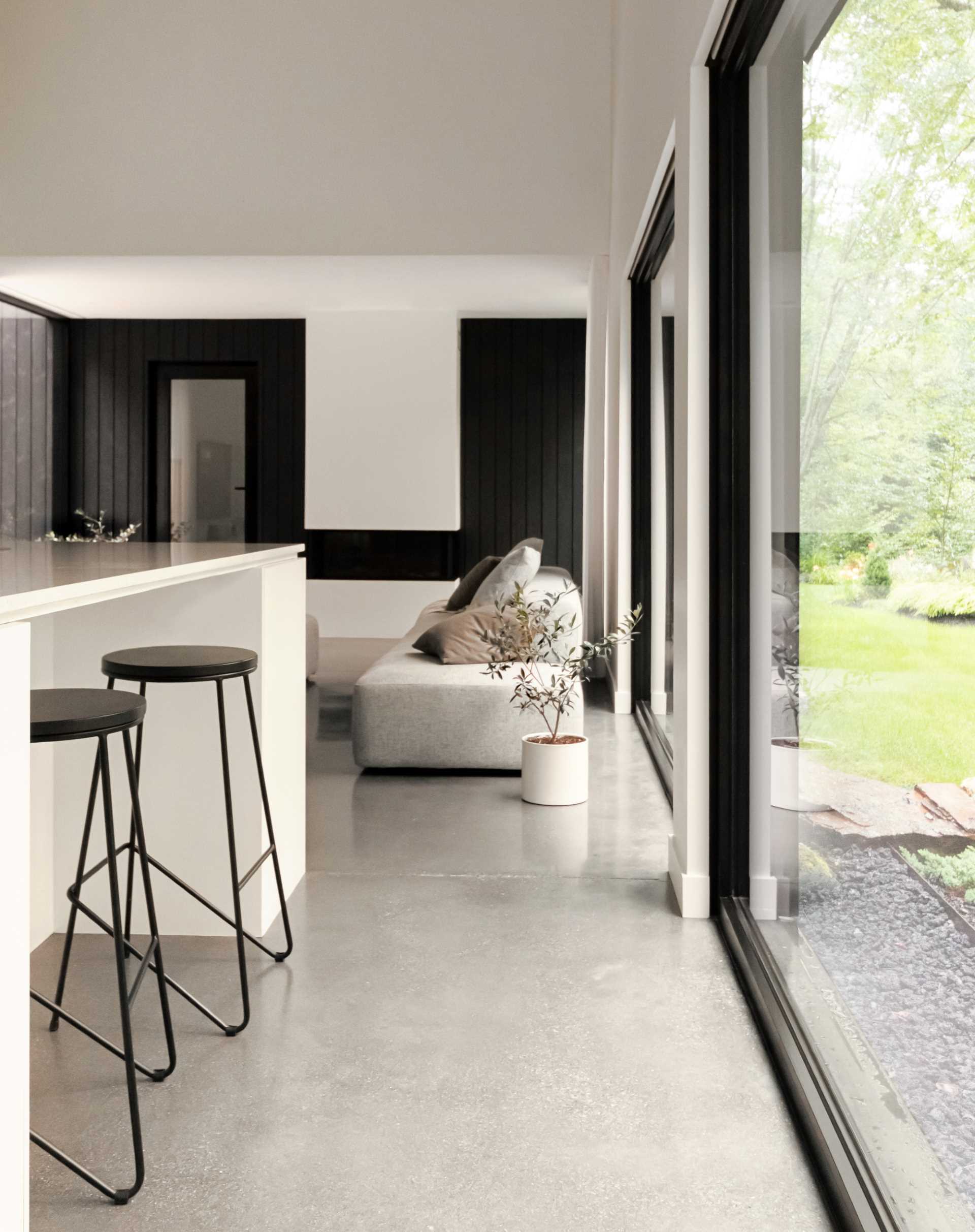 On the other side of the kitchen is the dining area, that's been furnished with a minimalist light fixture and contrasting dark table and chairs.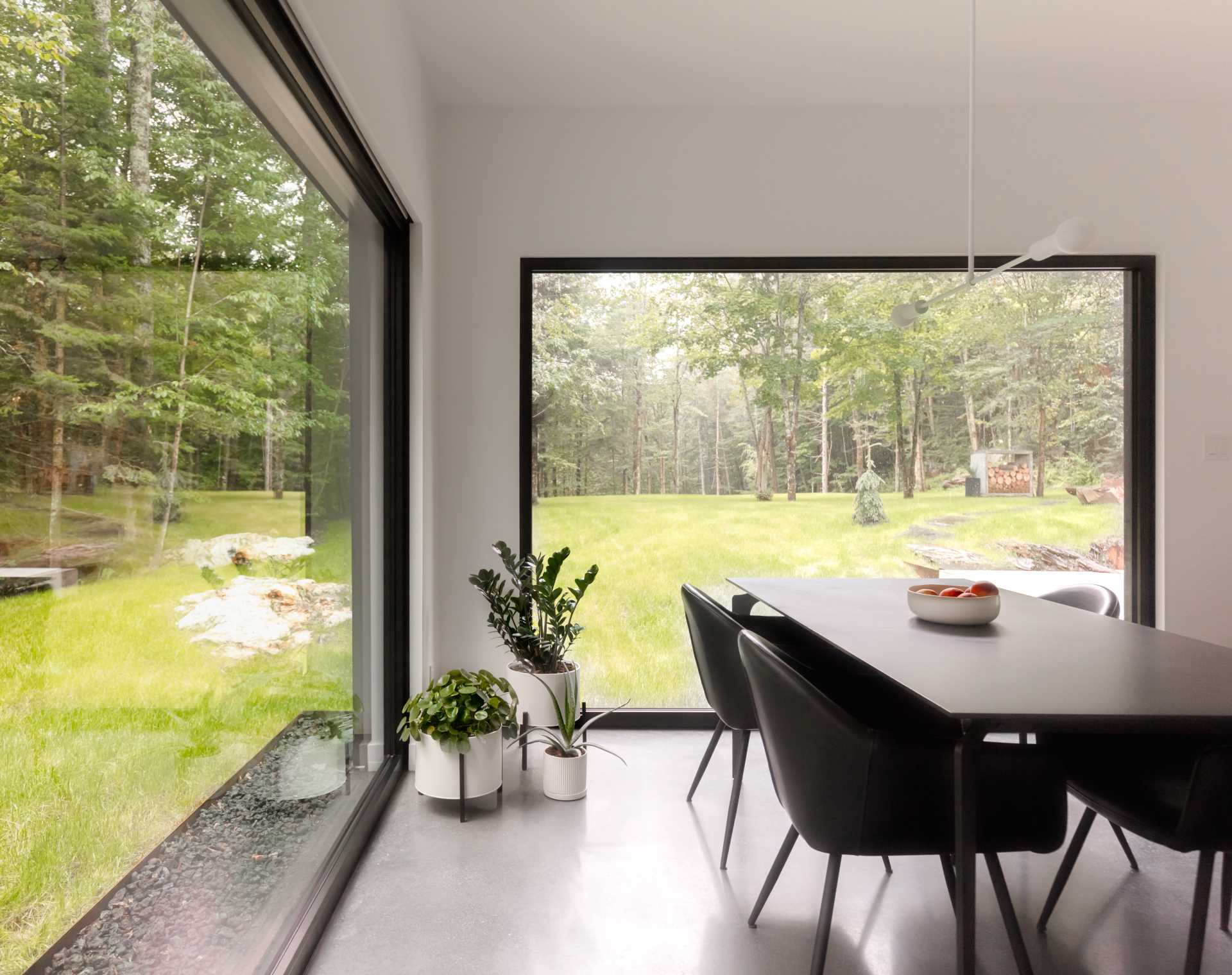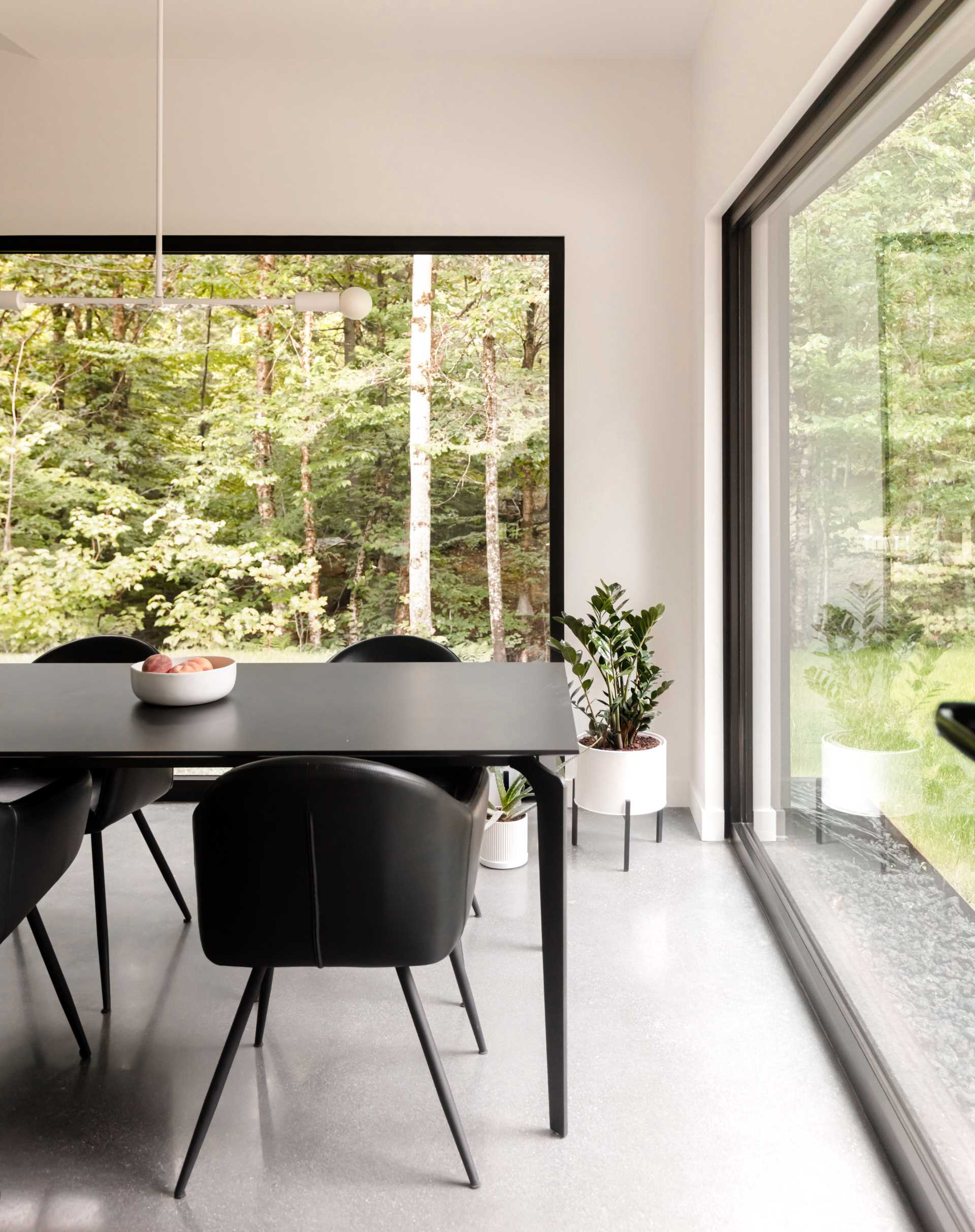 Here's a look at the floor plan and elevation diagram of the home.