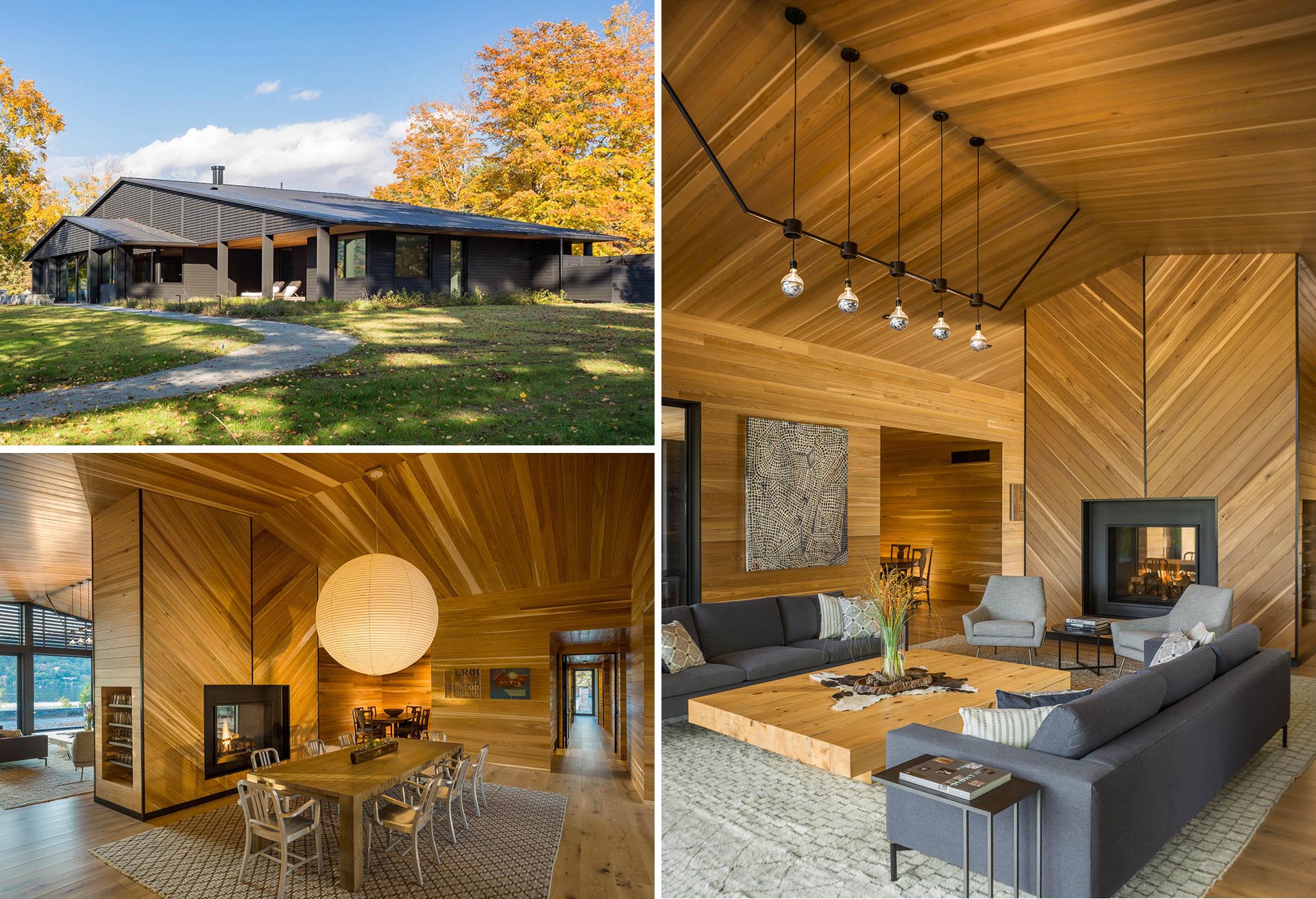 Architecture firm Birdseye Design has completed a modern home in New York State's Adirondack Park, that lies on a property that has been owned by the same family for four generations.
The new home replaced a dilapidated and structurally unsound building, and bought new life back to the property, acting as a central hub for the family.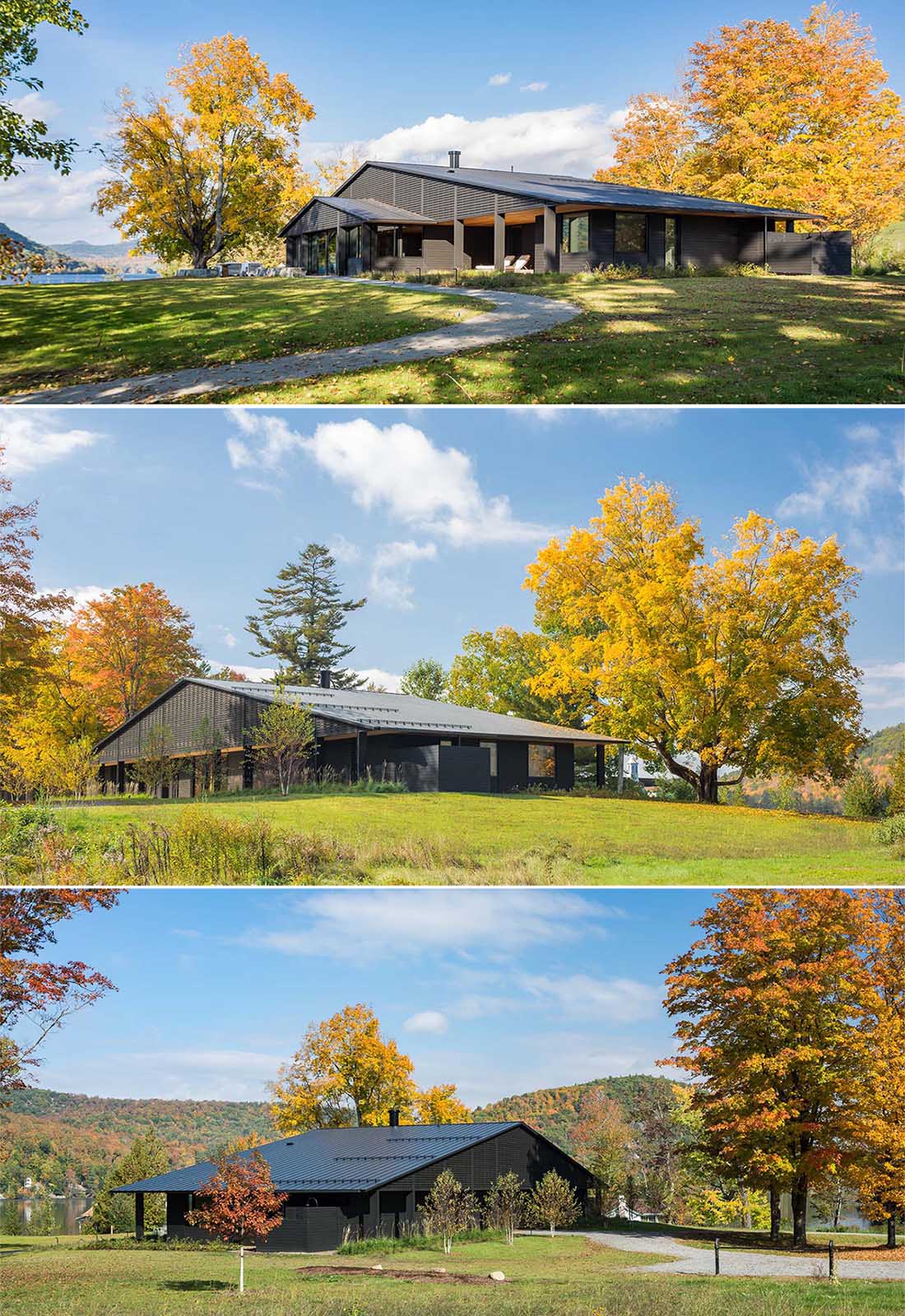 The black exterior of the home is complemented by the matching black metal roof, while wood slats features on various sections of the home add a textural design element.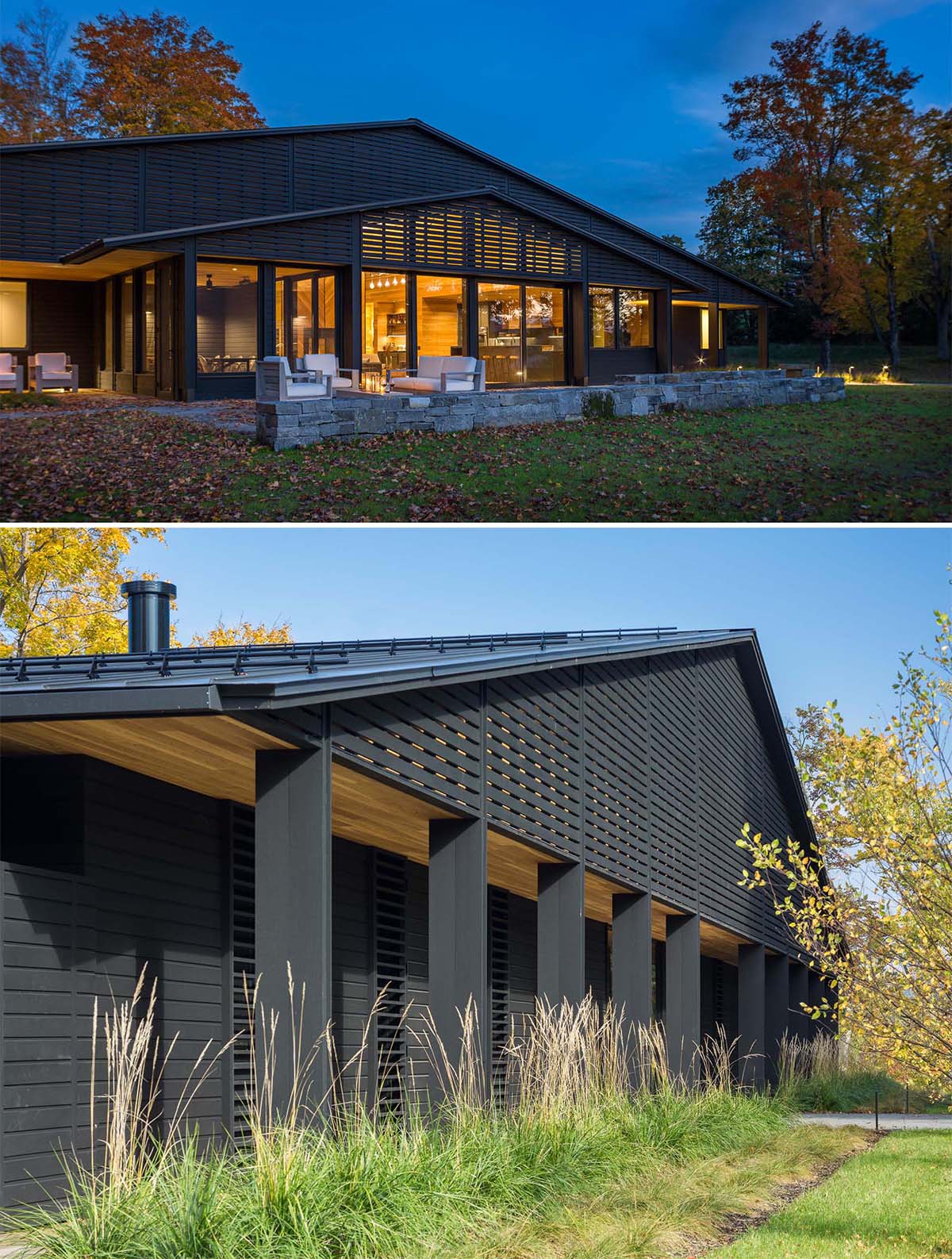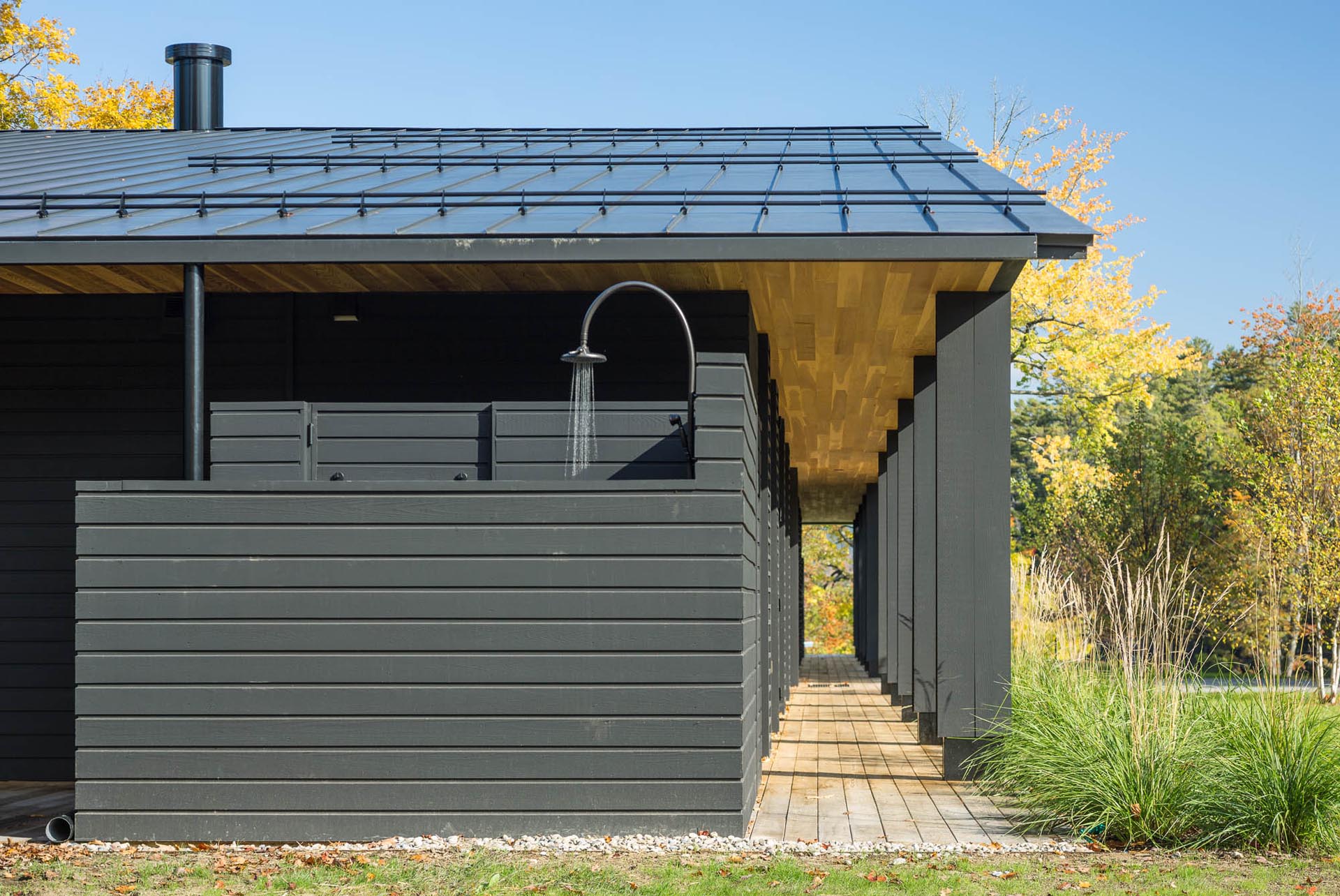 Welcoming visitors to the home is an oversized wood front door that's flanked by two large floor-to-ceiling windows.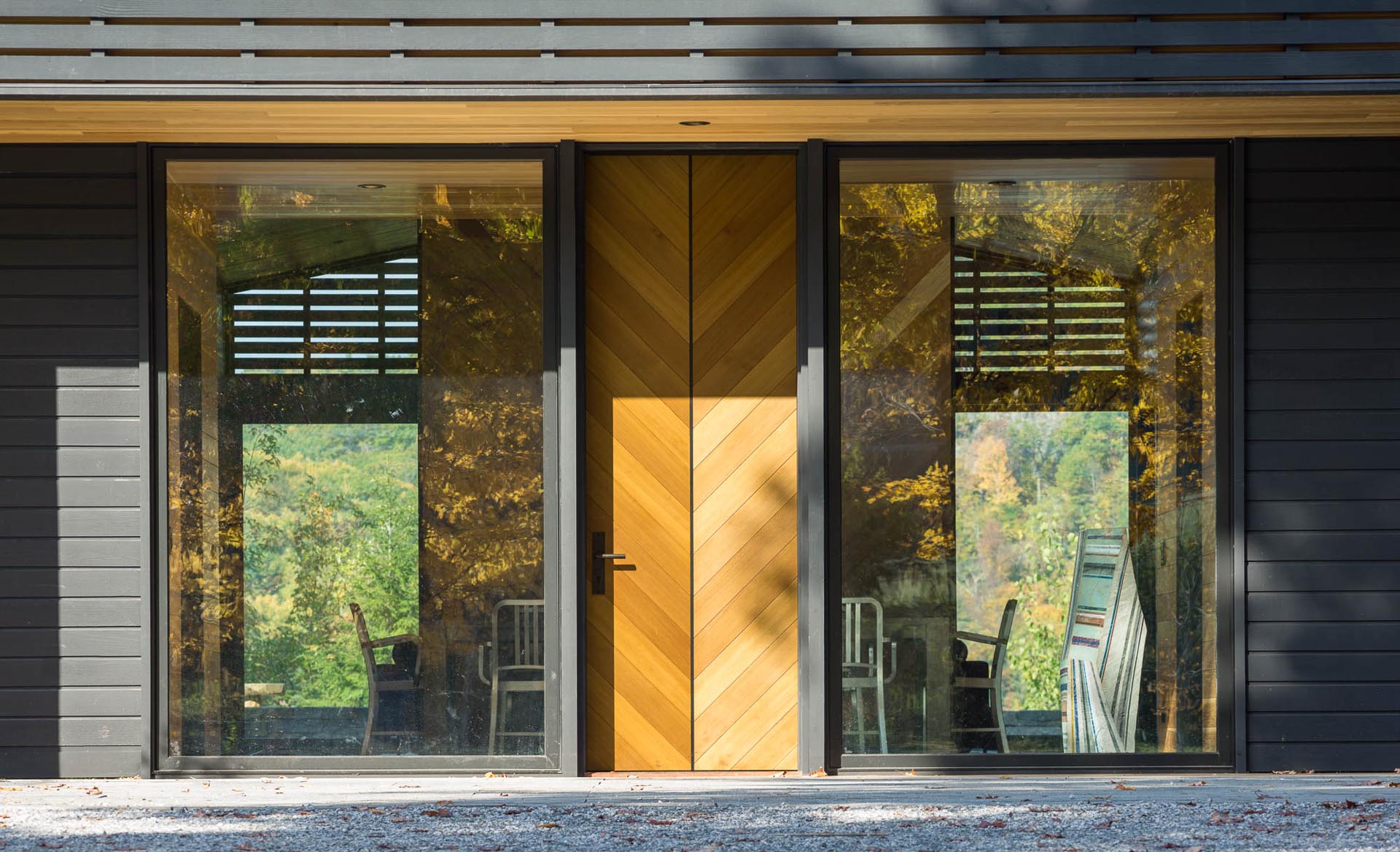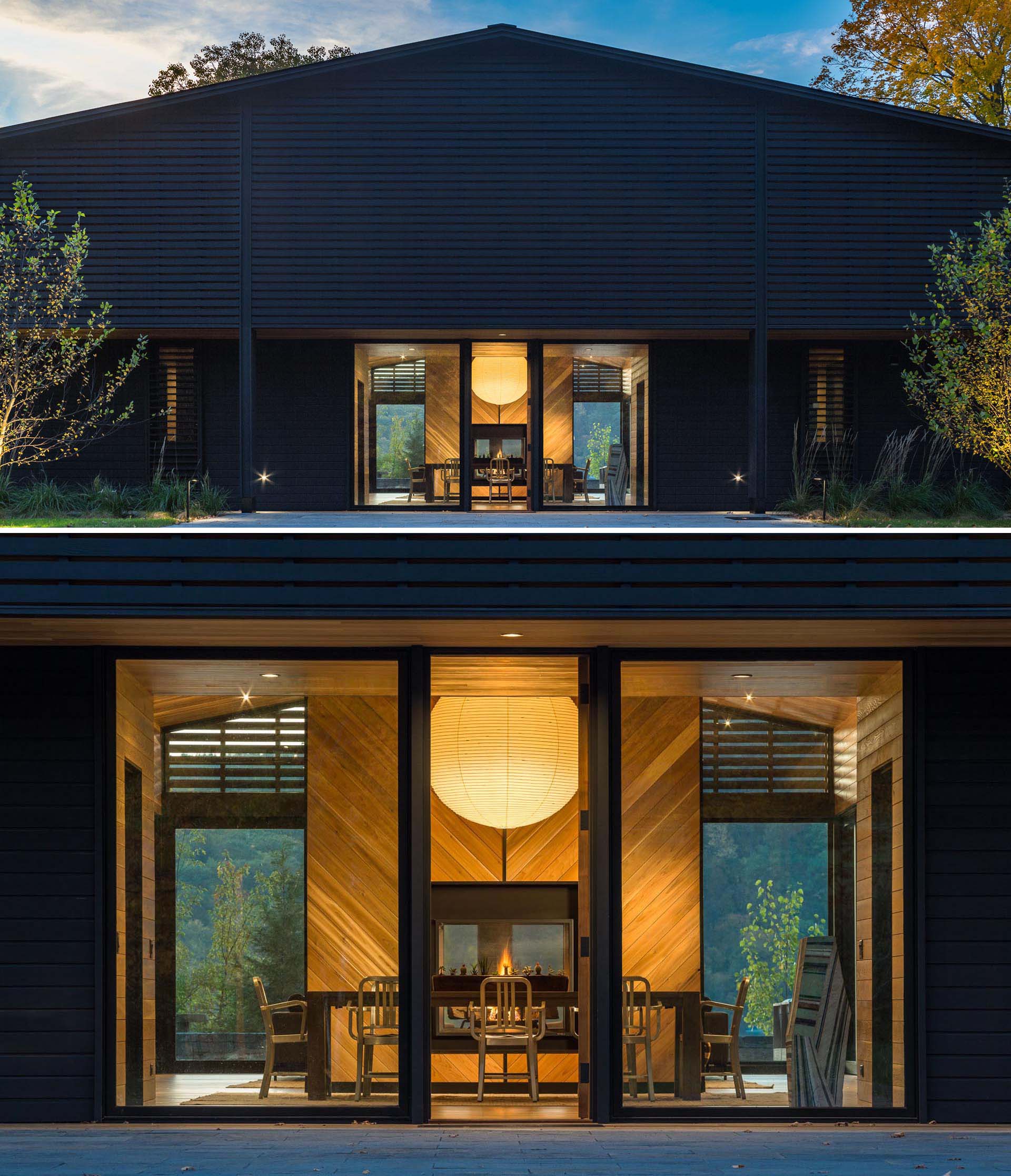 The architects collaborated with Brooke Michelsen Design to complete the interiors, which feature wood-lined walls and ceilings immediately apparent upon stepping inside.
The dining room has a wood table that sits below an extremely large pendant light with a white shade. The dining room also enjoys a nearby recessed bar area as well as a double-sided fireplace.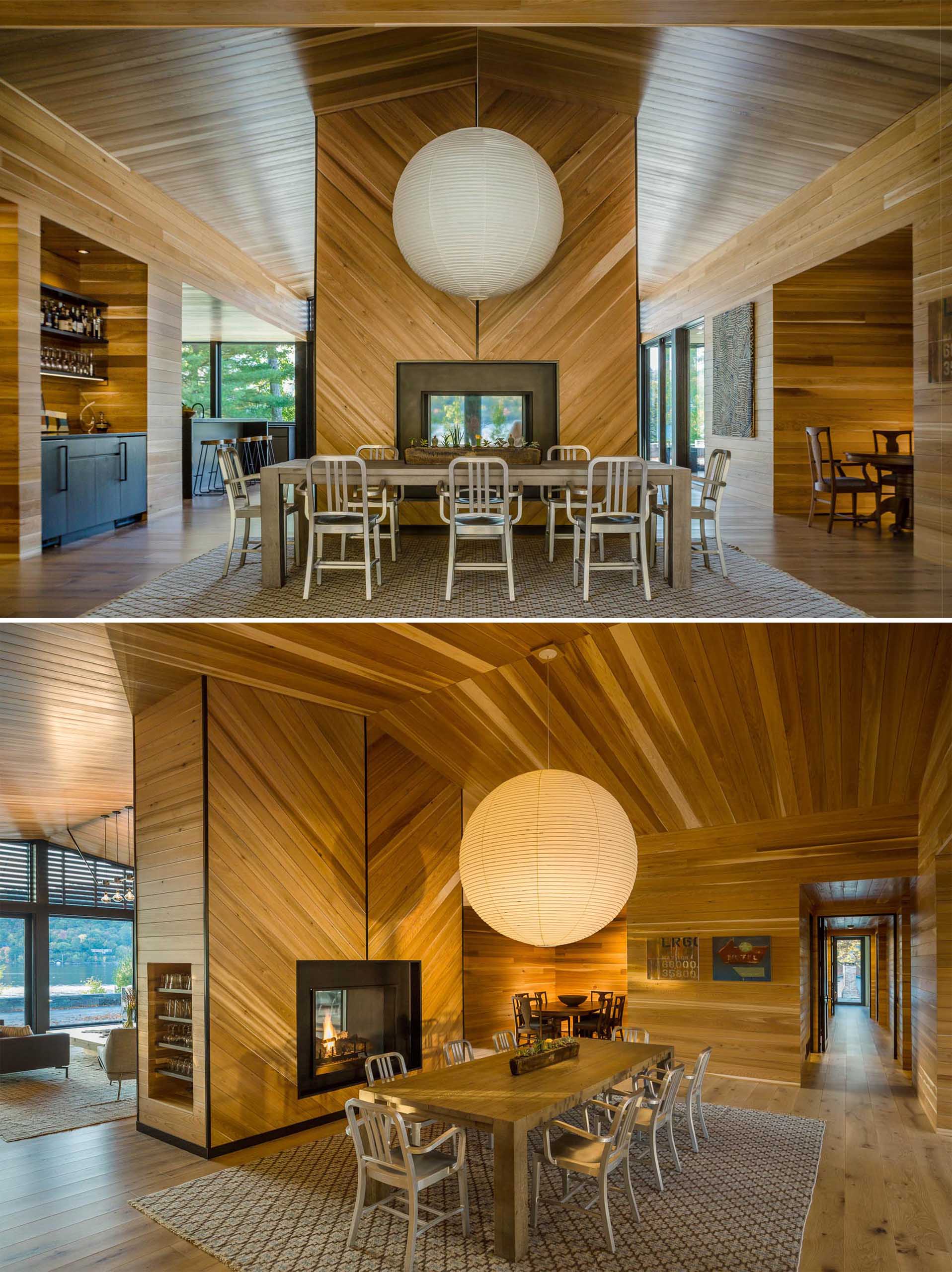 On the other side of the fireplace in the living room that looks out to the lake. A large coffee wood coffee table is surrounded by seating for large family gatherings.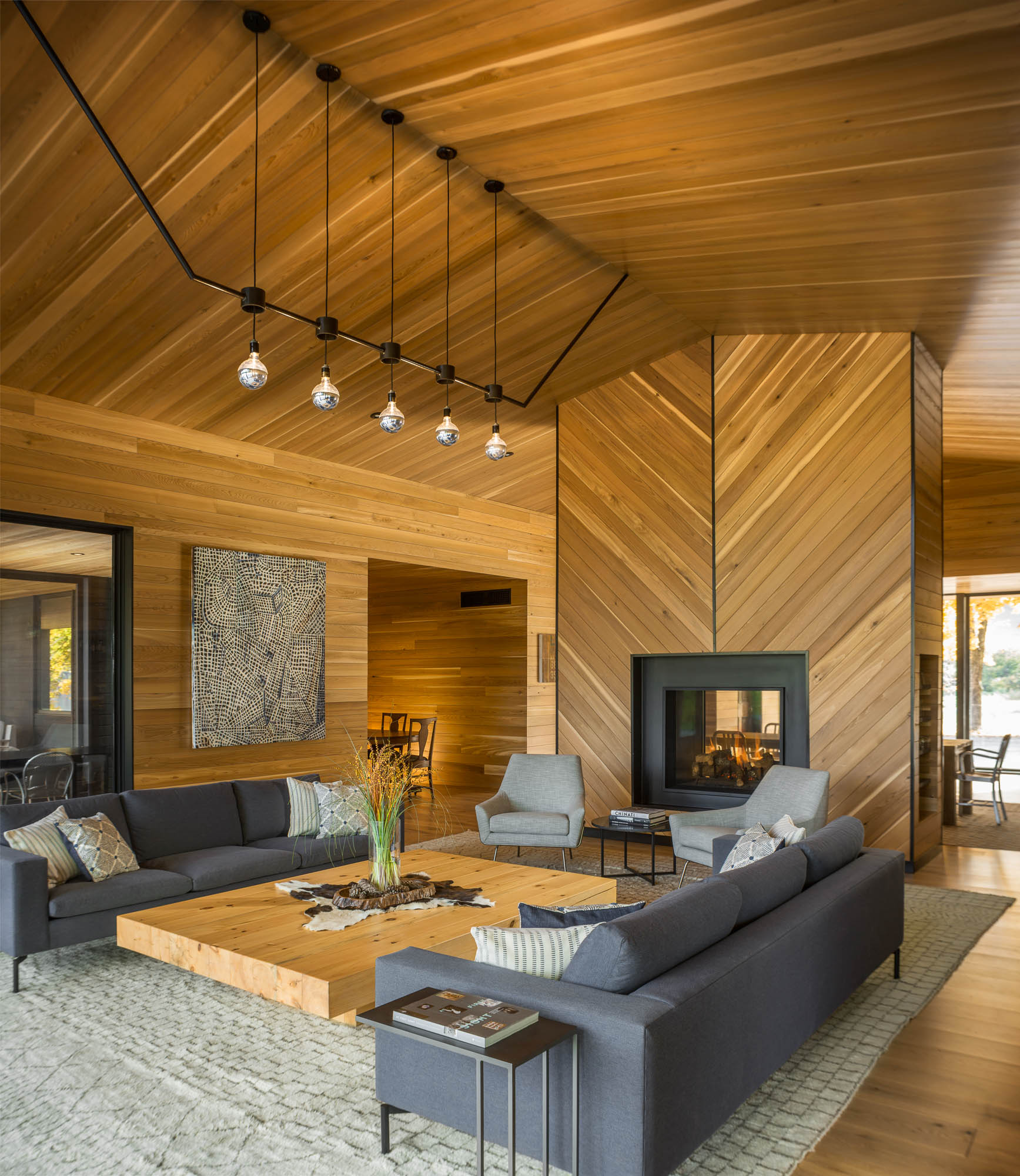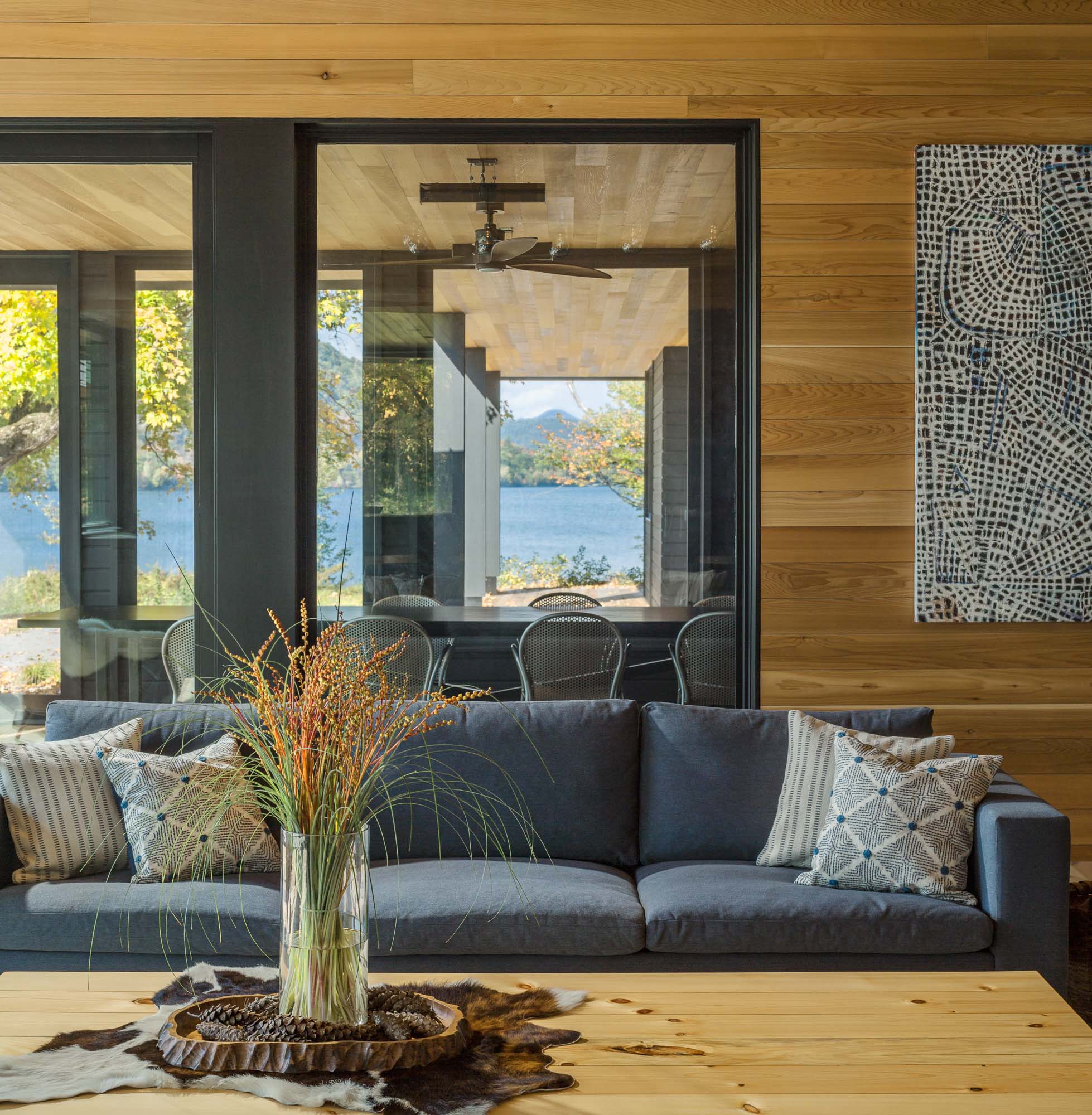 Adjacent to the living is the kitchen, with an expansive island and dark gray cabinets, while large sliding glass doors open the interior to the patio.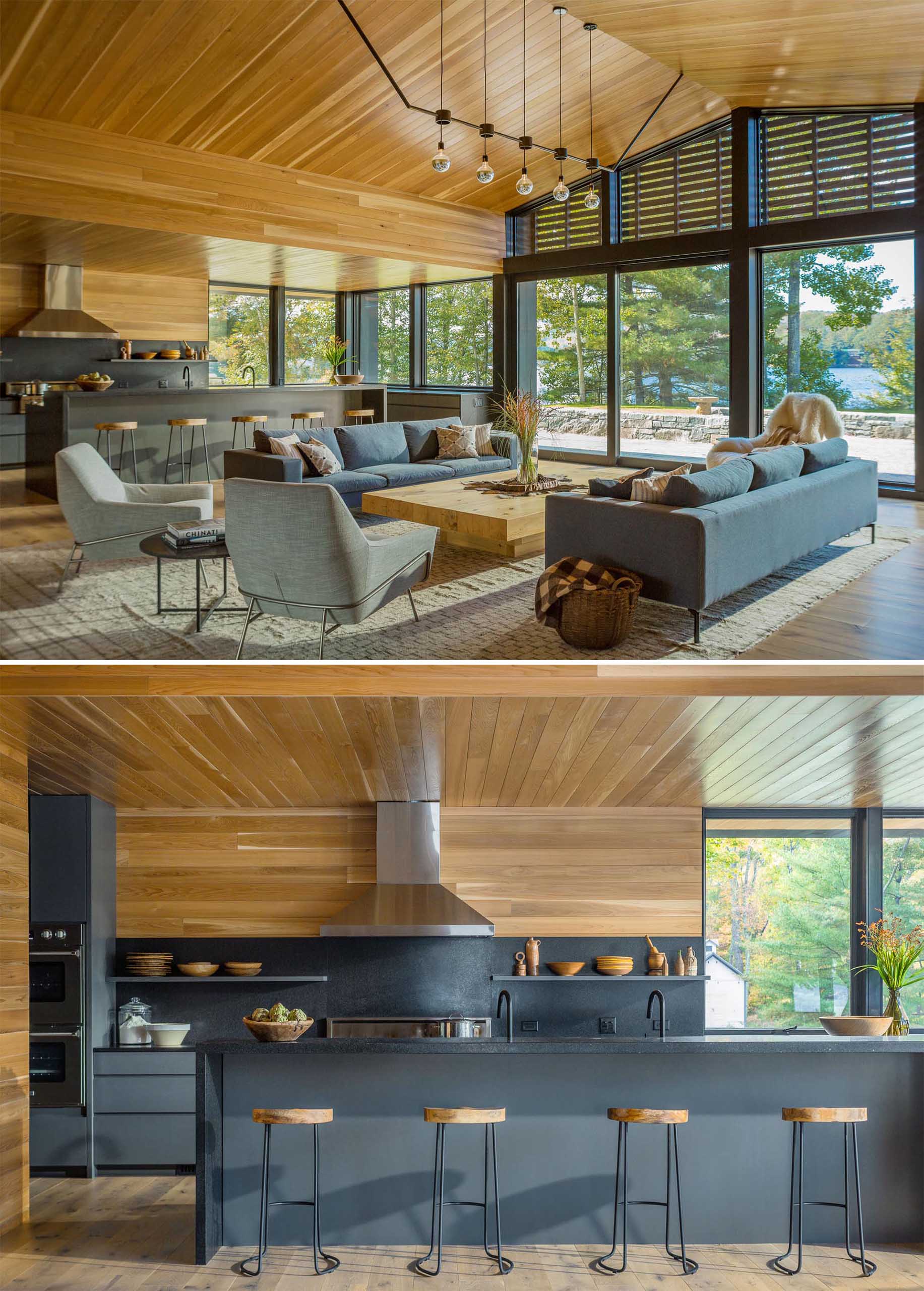 In one of the bedrooms, black framed windows on two walls look out to the lake and trees.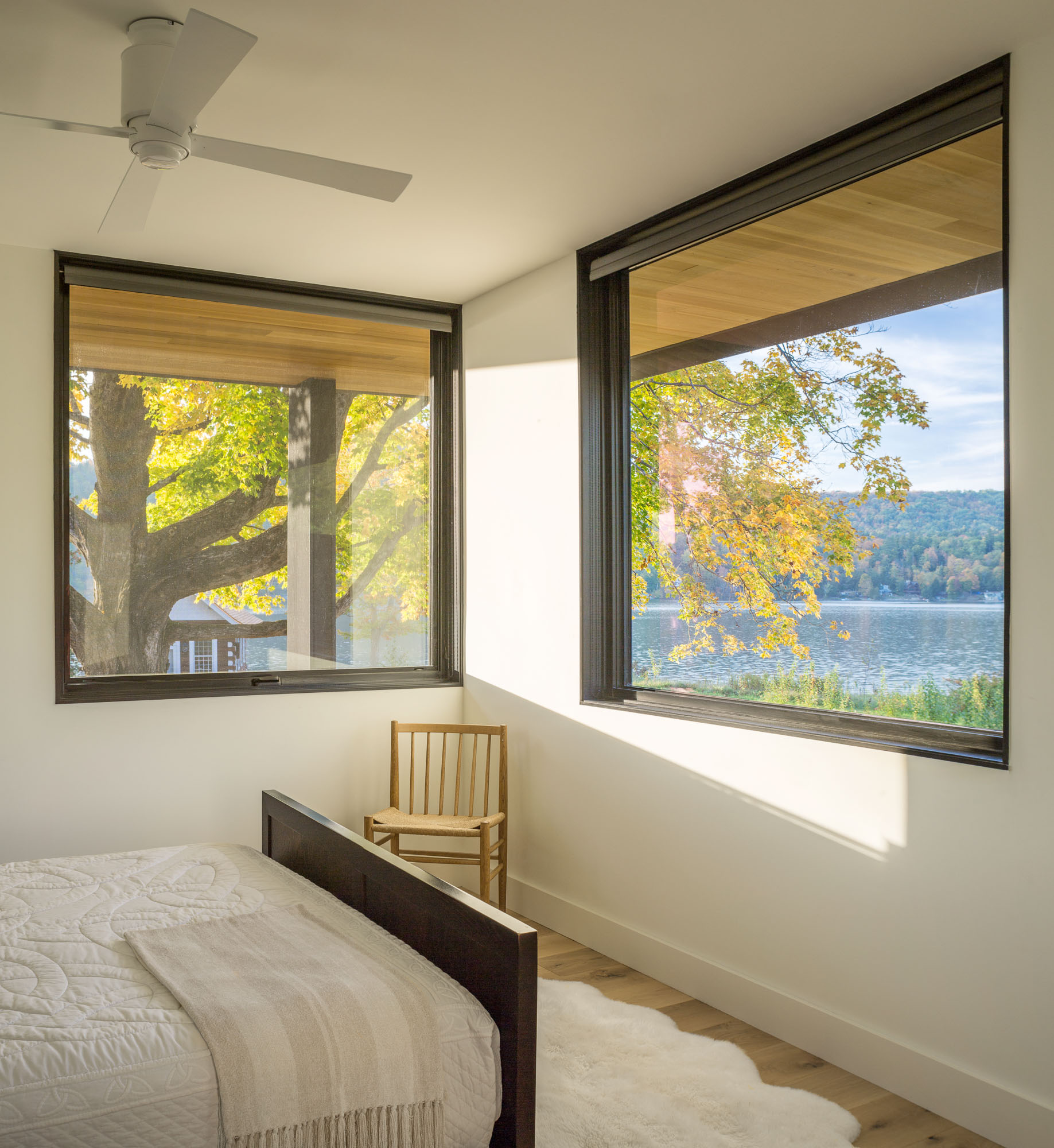 In one of the bathrooms, there's a double vanity with a large mirror, matte black light fixtures, and a louver window.