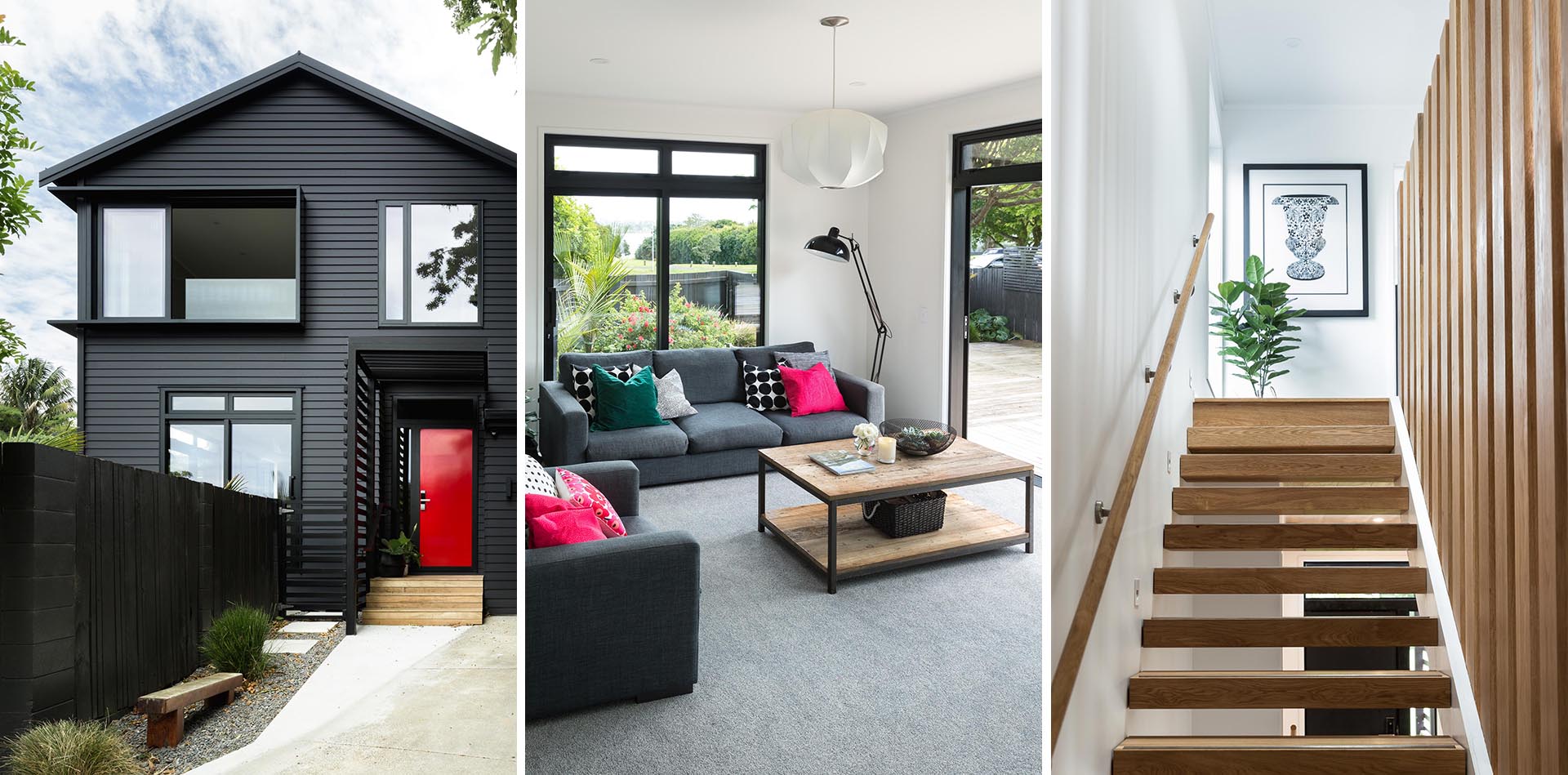 Donnell Day Architects have designed the modern renovation of a 1970s house in Auckland, New Zealand, that needed extensive renovations and roof repairs.
The brief for the Blackbird house was to create new spaces for the family and add an upper floor to an existing brick and tile home.
The Exterior
The house was reclad in cedar weatherboards, and paint finished in Resene cool color paints, creating a bold black exterior, while the bright red door adds a strong contrasting design element.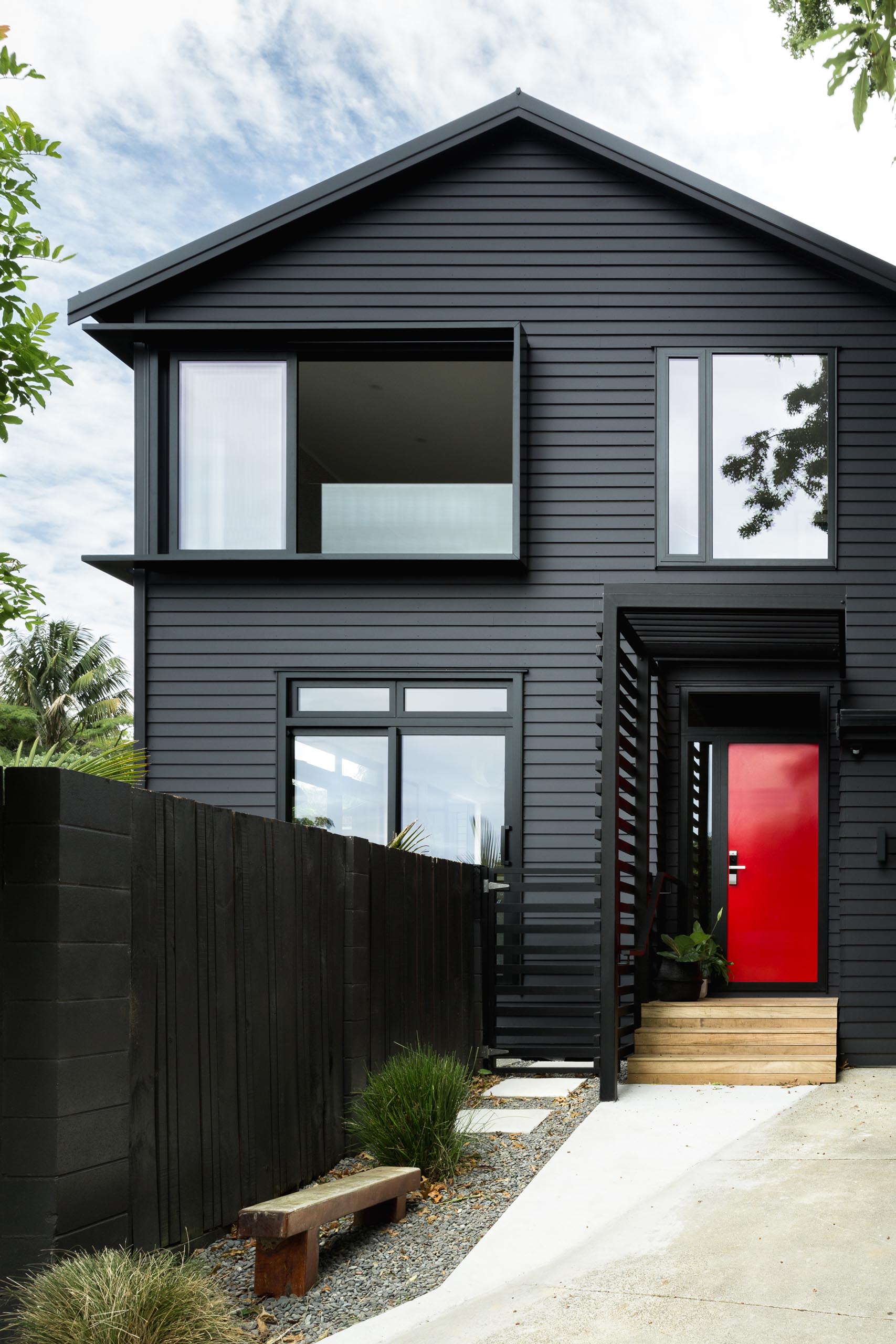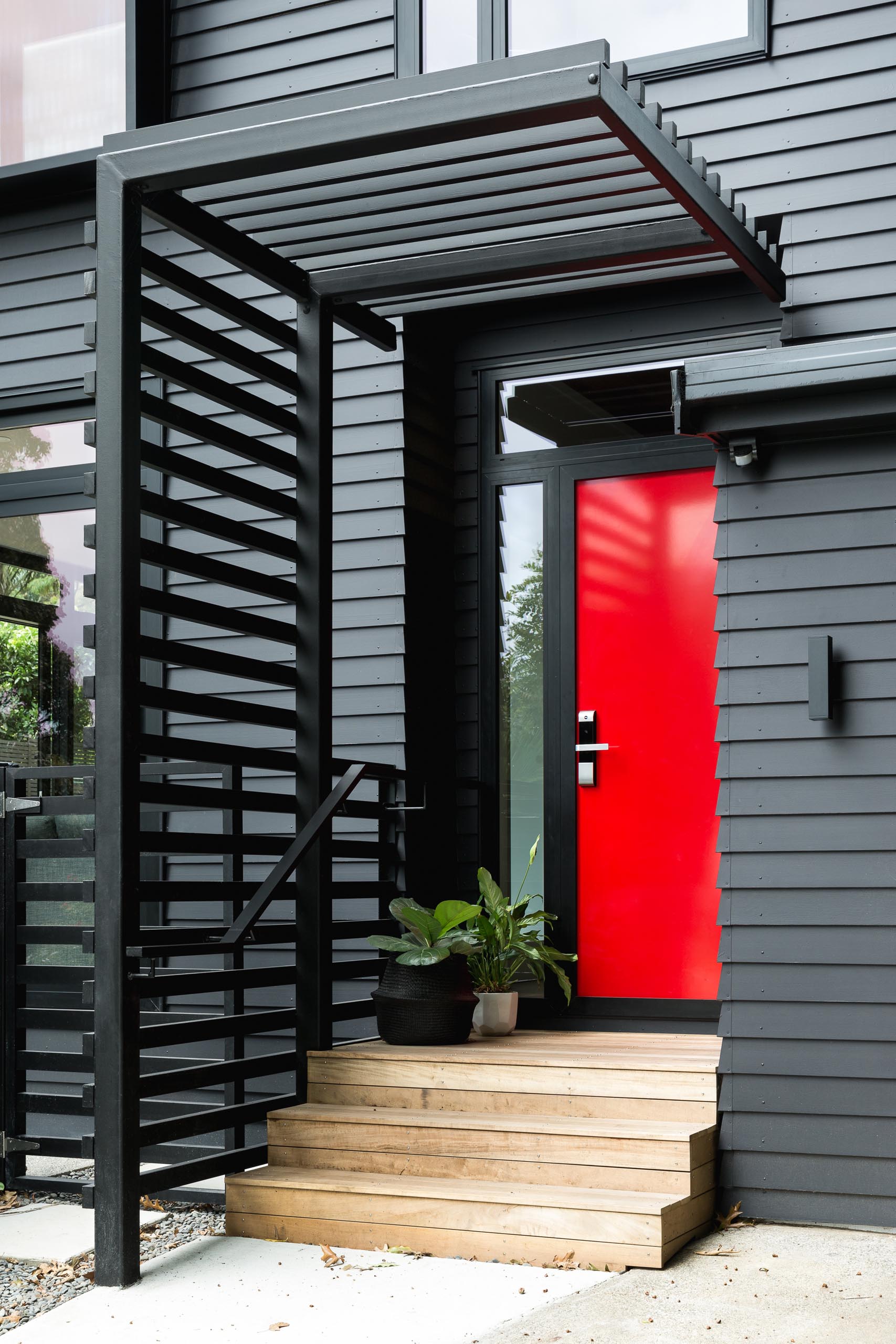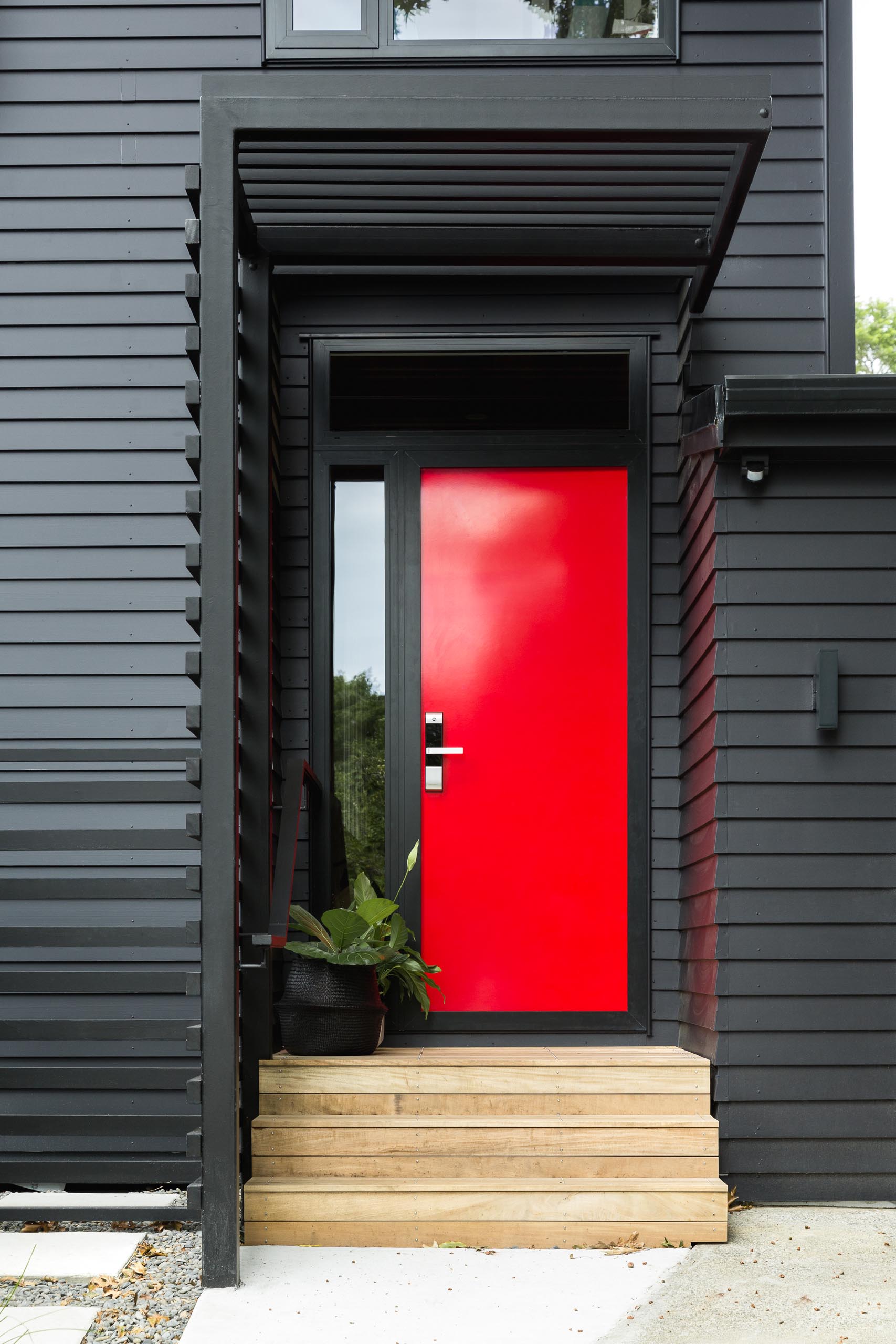 The Windows
The window surround details are a common feature in the area and were used to create additional light and shade detailing to the facade.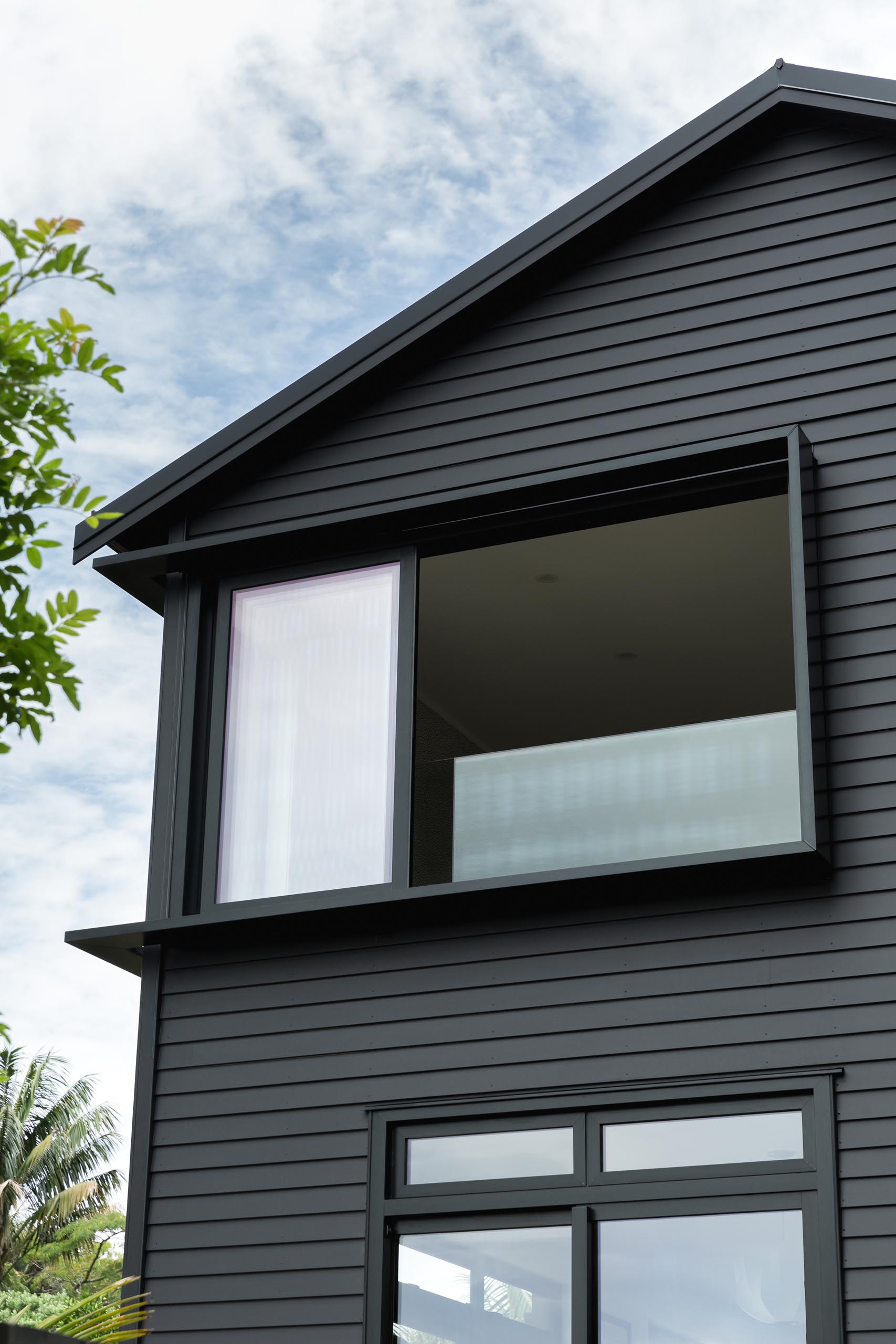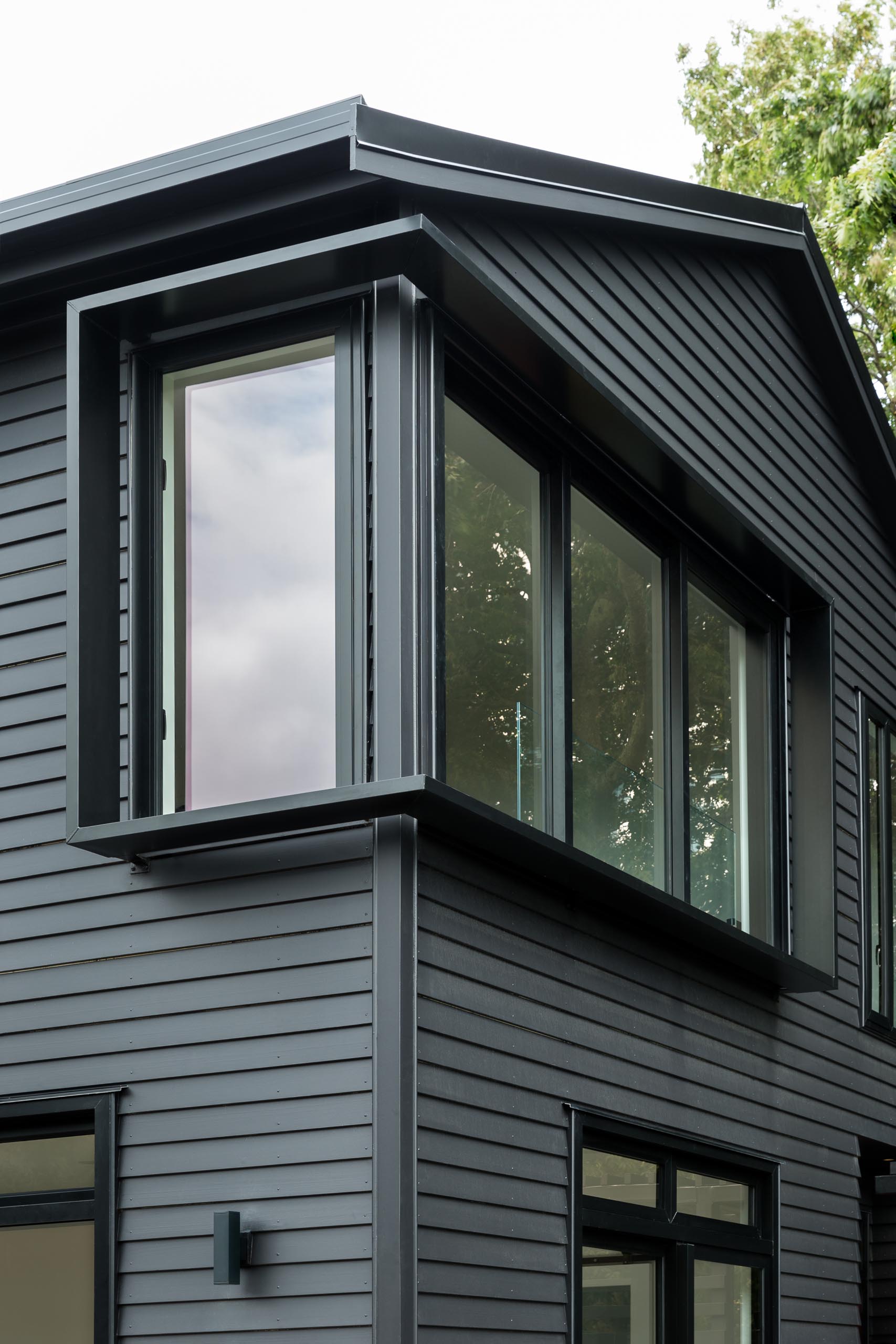 The Entryway
The front door opens to the entryway and hallway that has a ceiling lined with oak, adding warmth to the interior.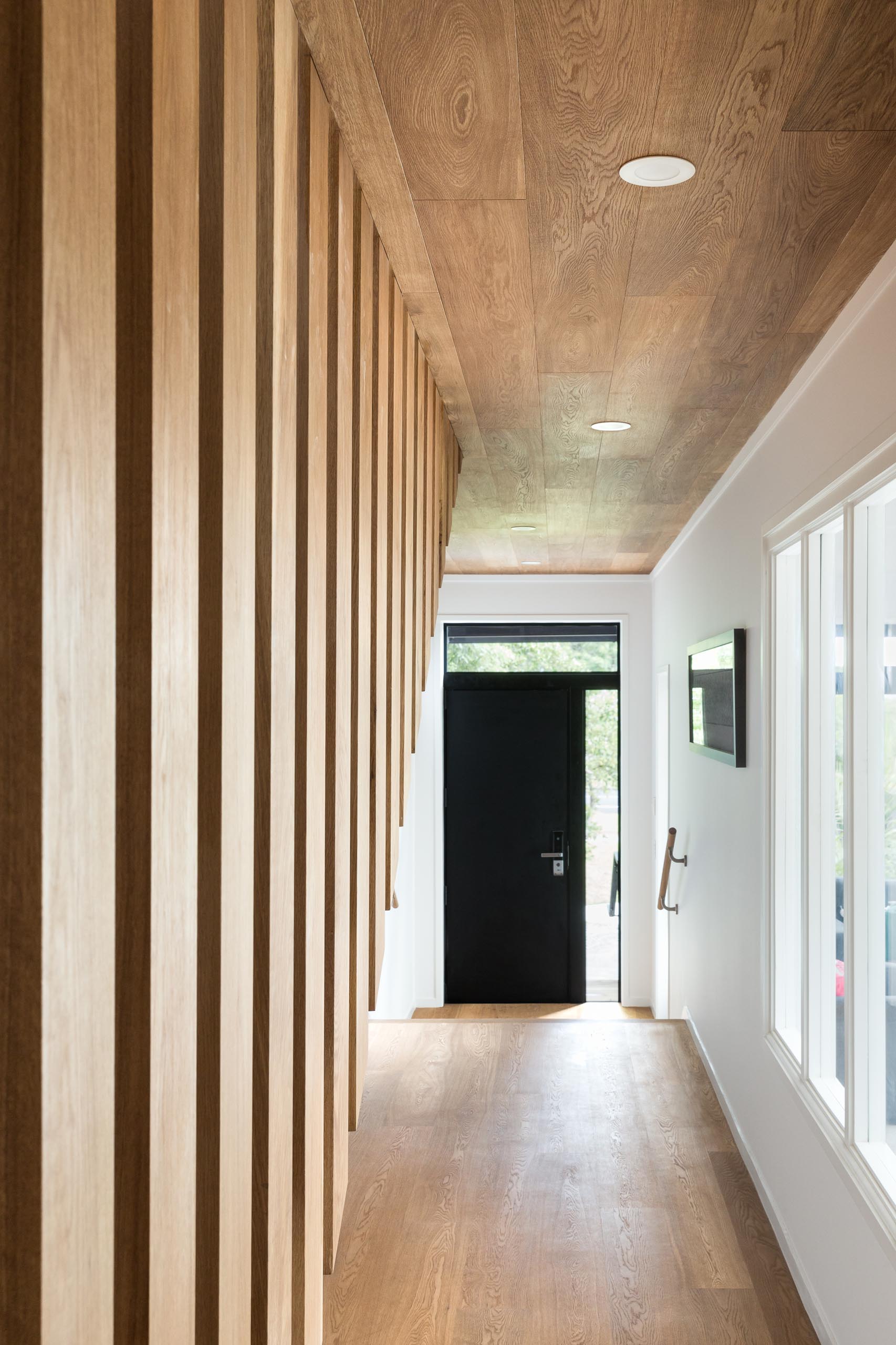 The Living Spaces
The living spaces, like the living room and upper floor sitting room, both include white walls, grey carpet, and bold black window frames.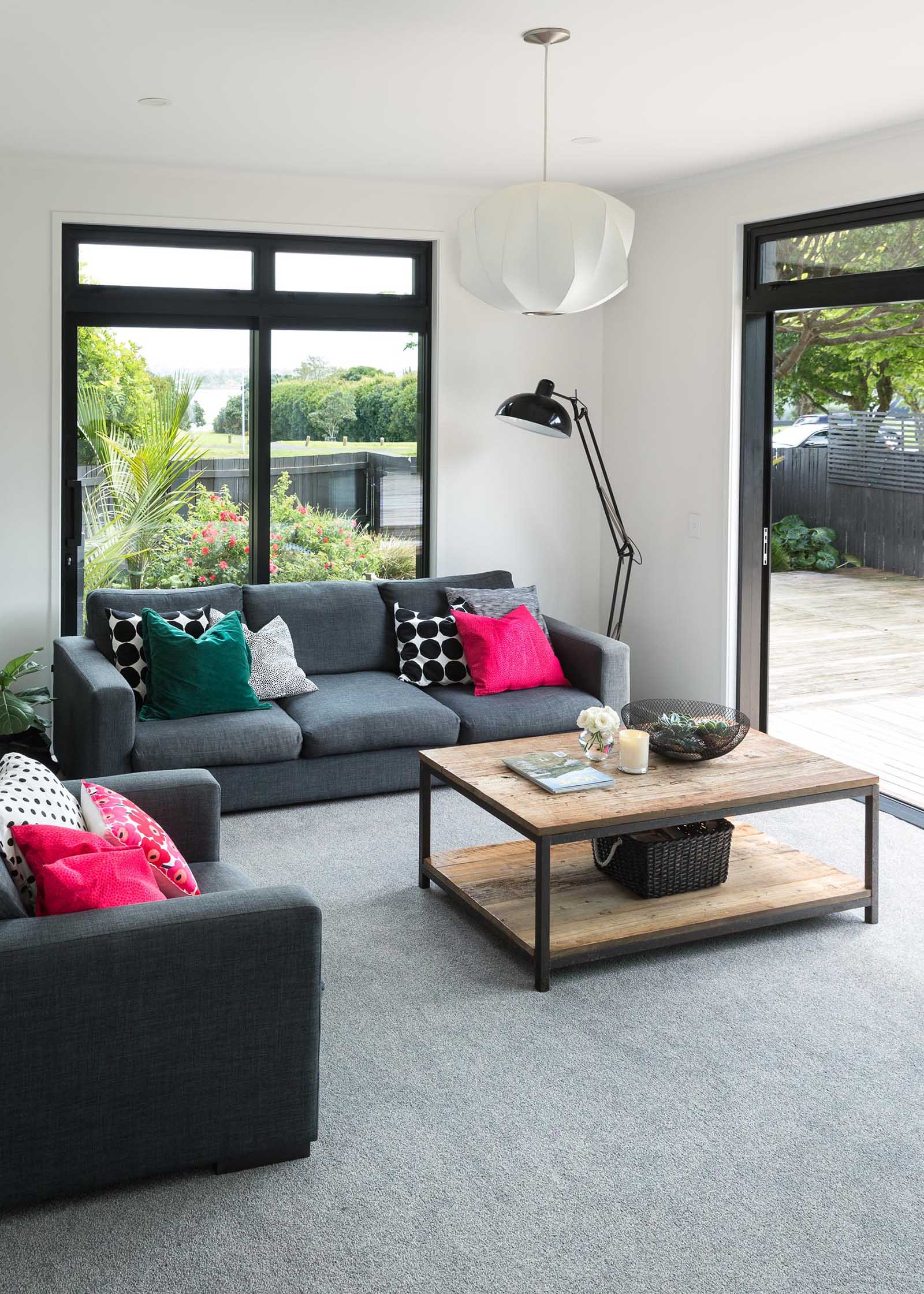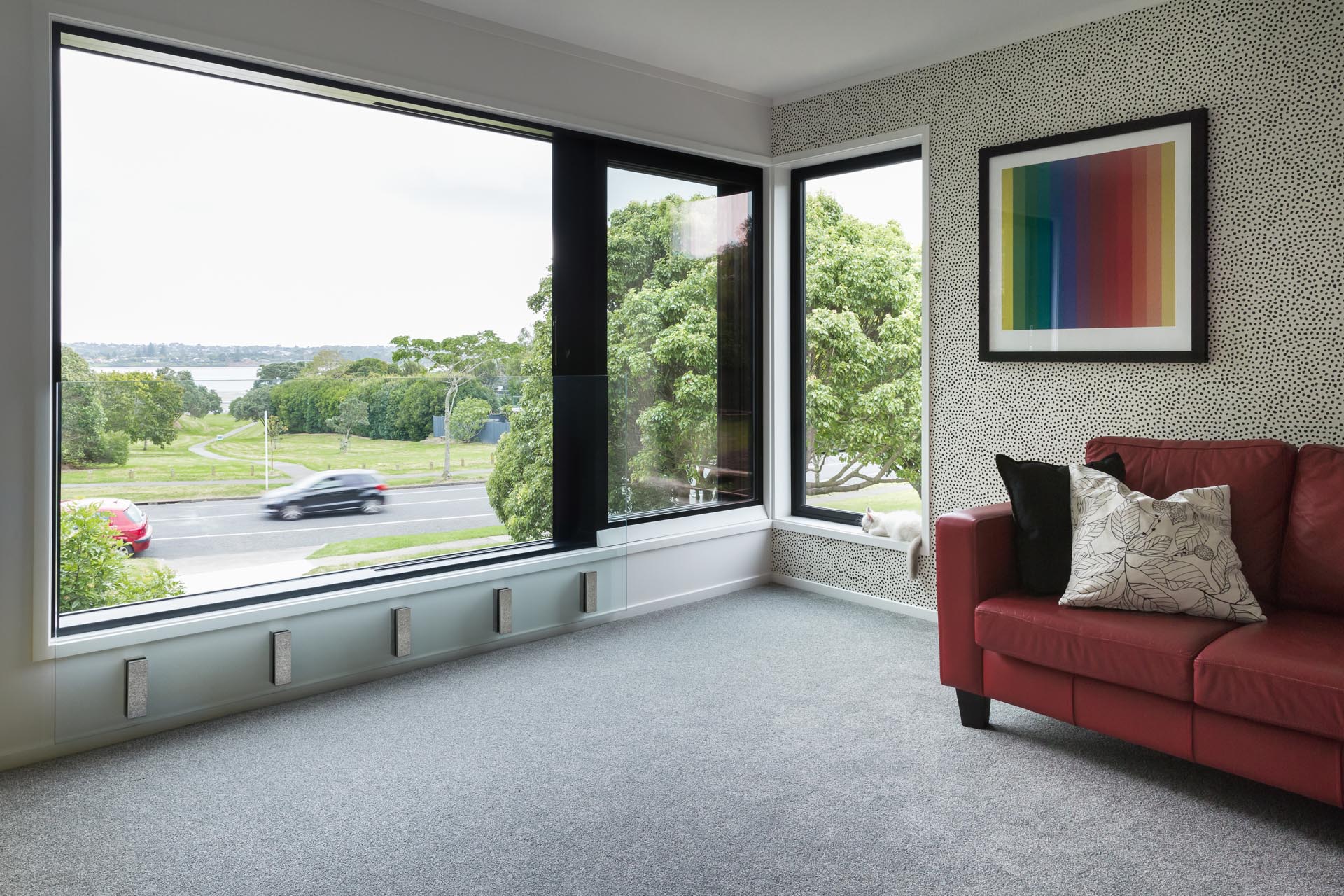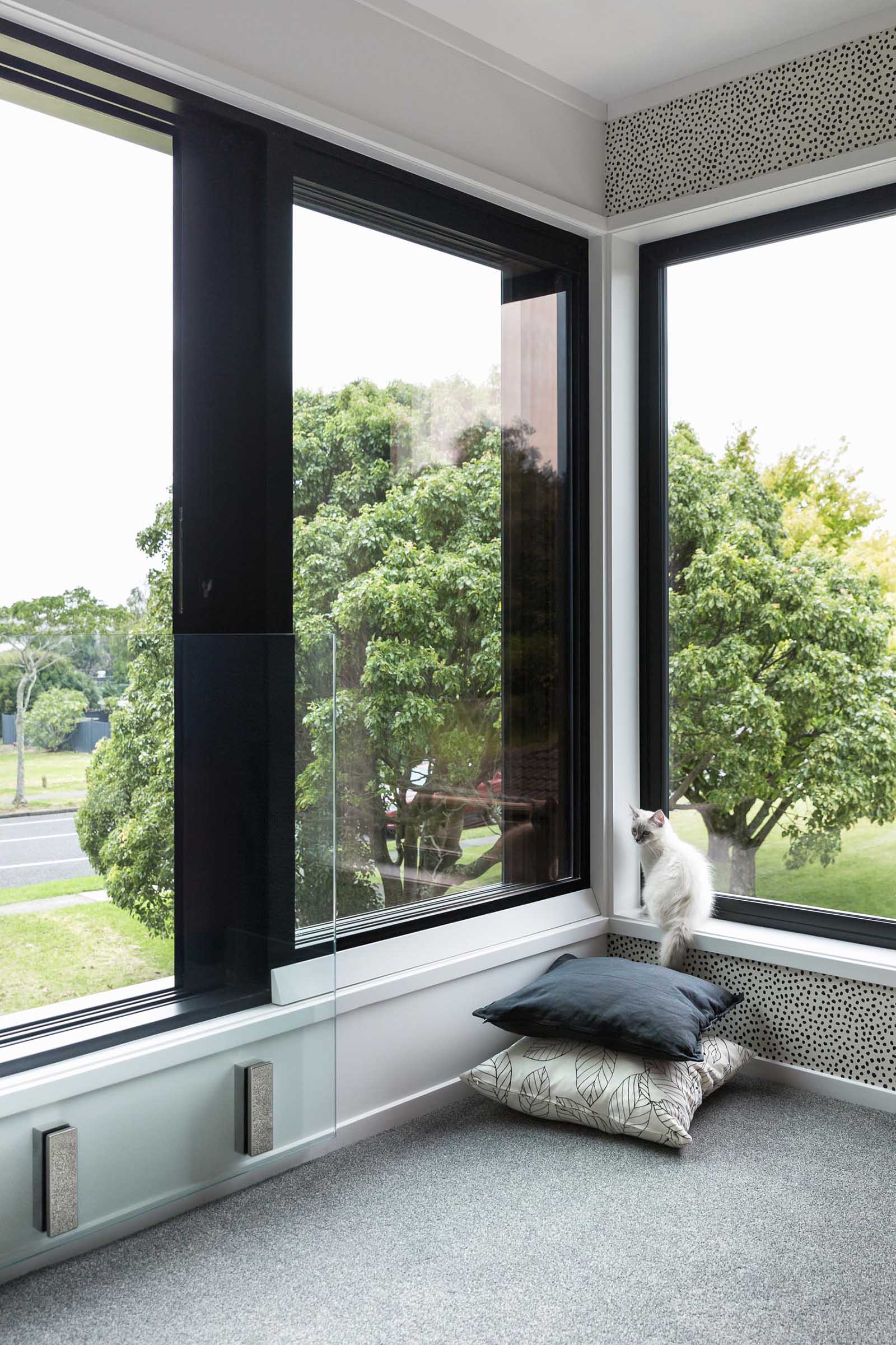 The Stairs
The new upper floor is linked to the main floor via a steel and floating oak staircase with robust timber balusters, referencing the strength and lightness of the oak tree outside. The embedded stainless steel strips within the stair treads create a non-slip surface for the family, while the floating balusters are continuous pieces of sold timber from the lower floor to the upper floor.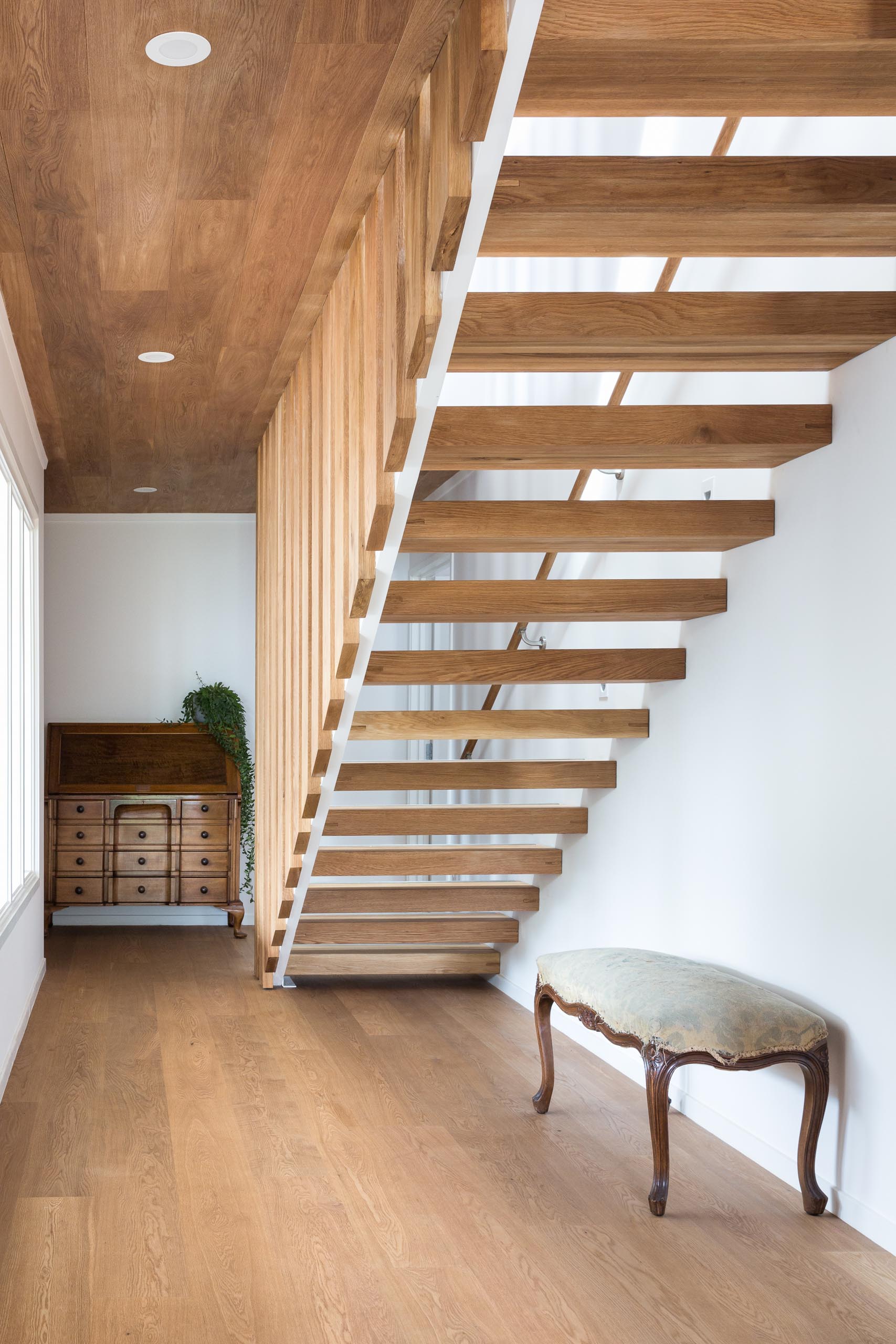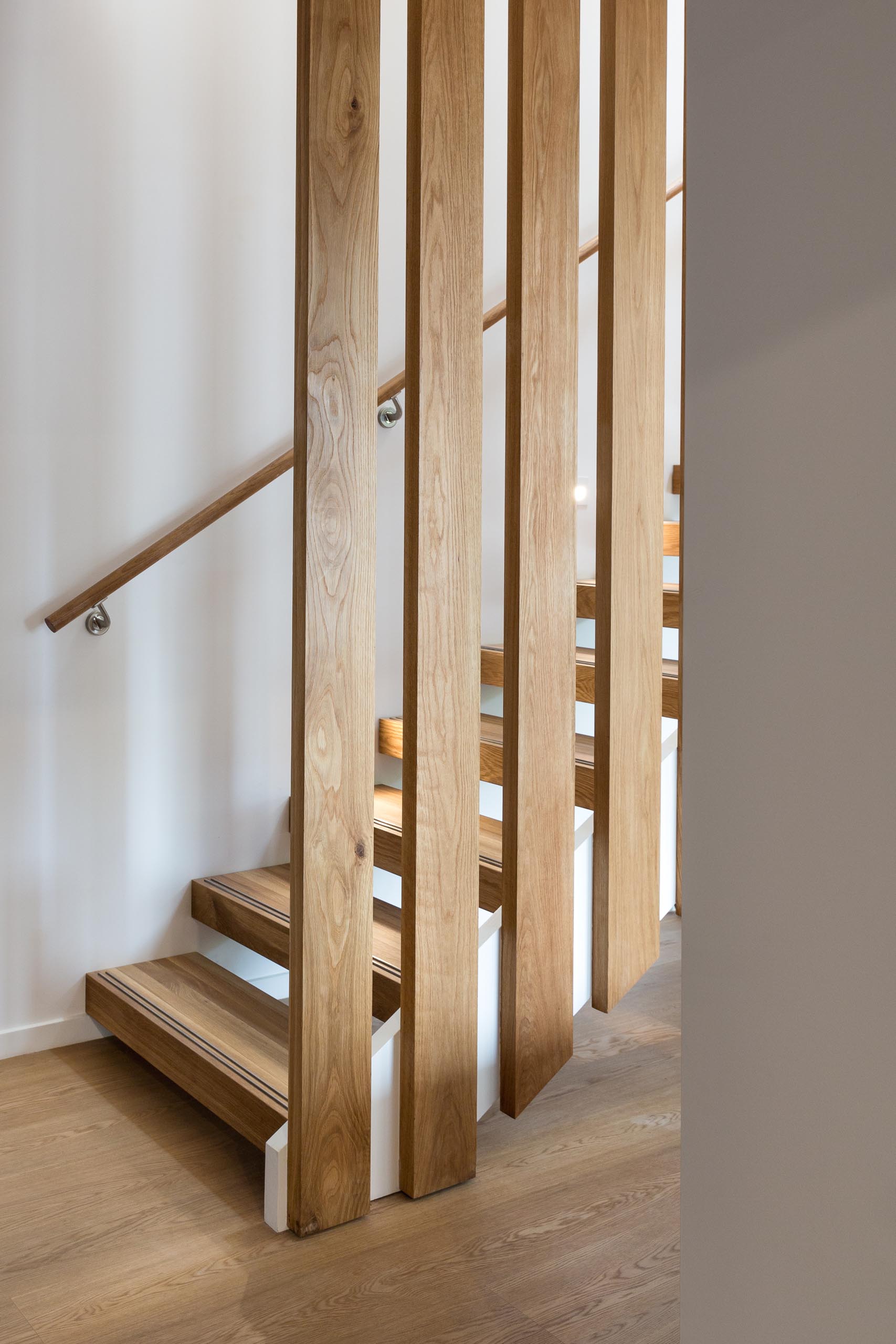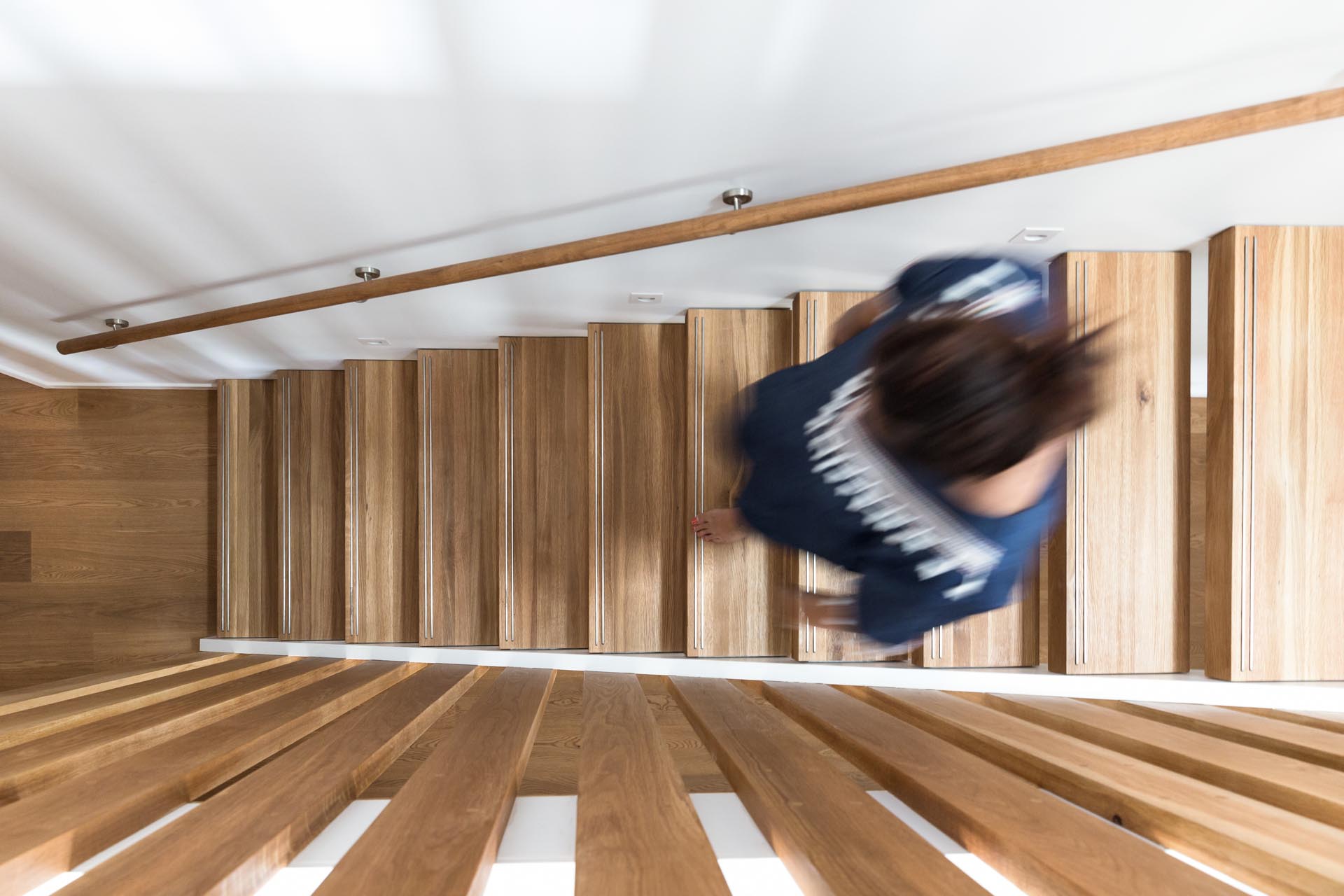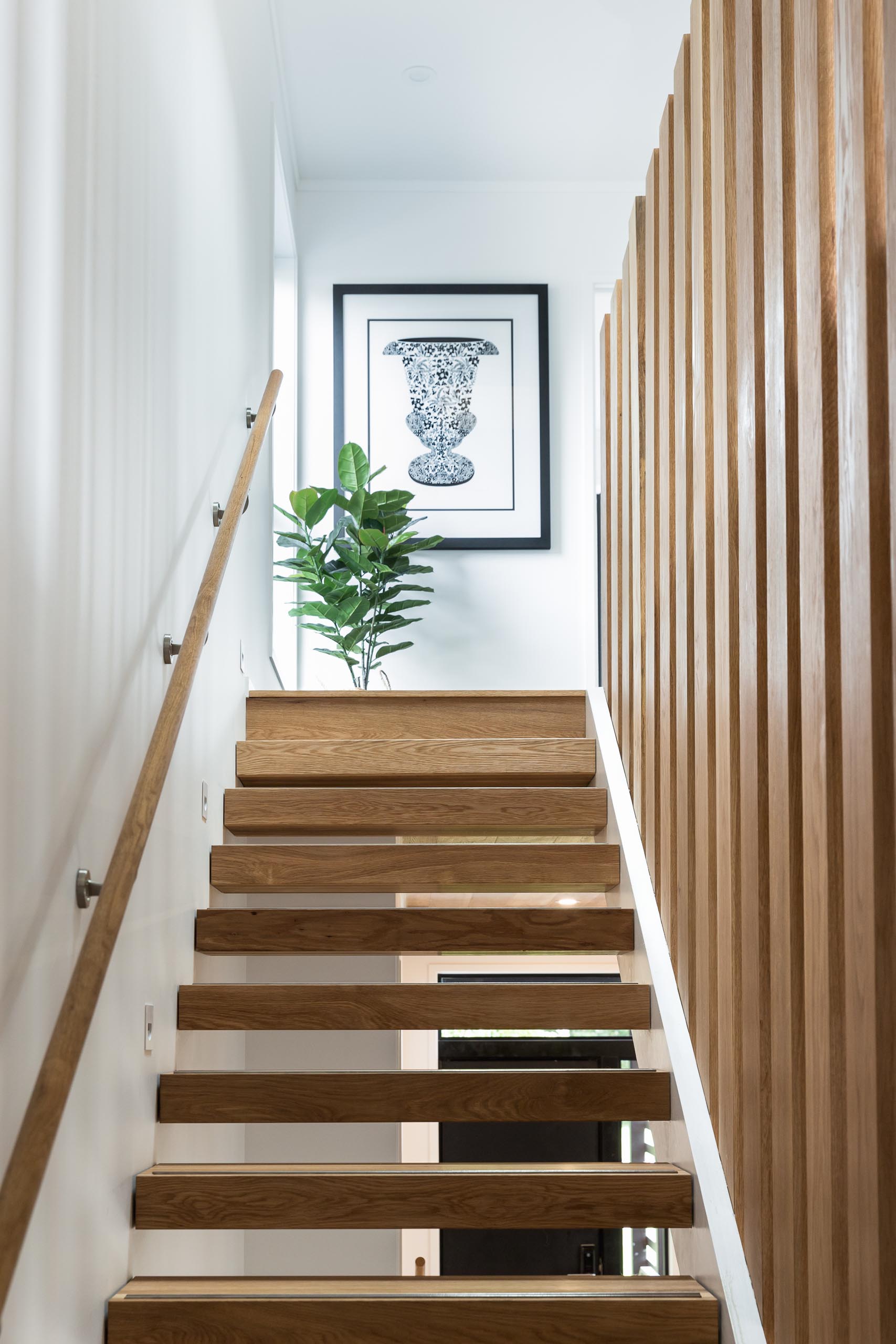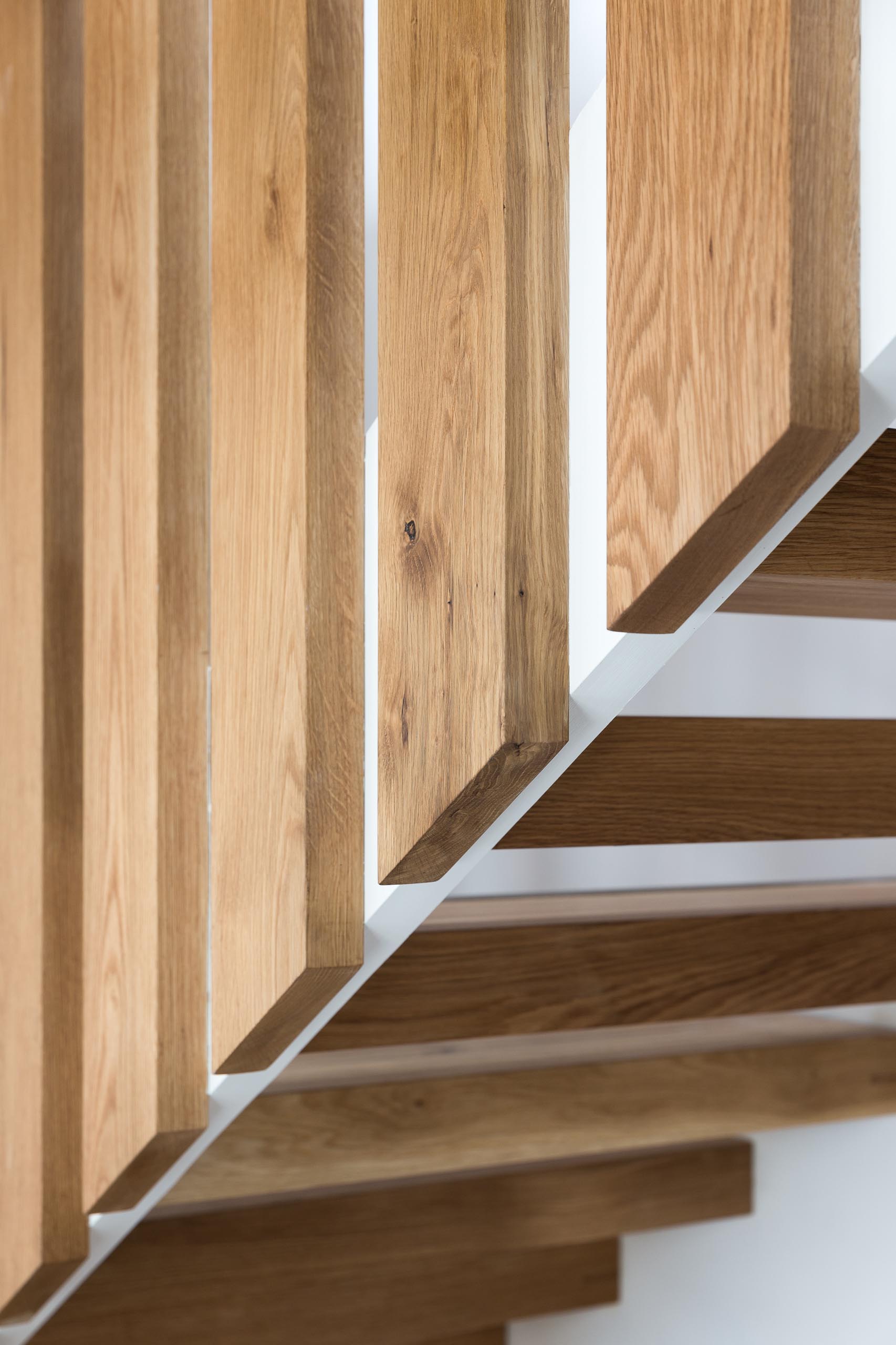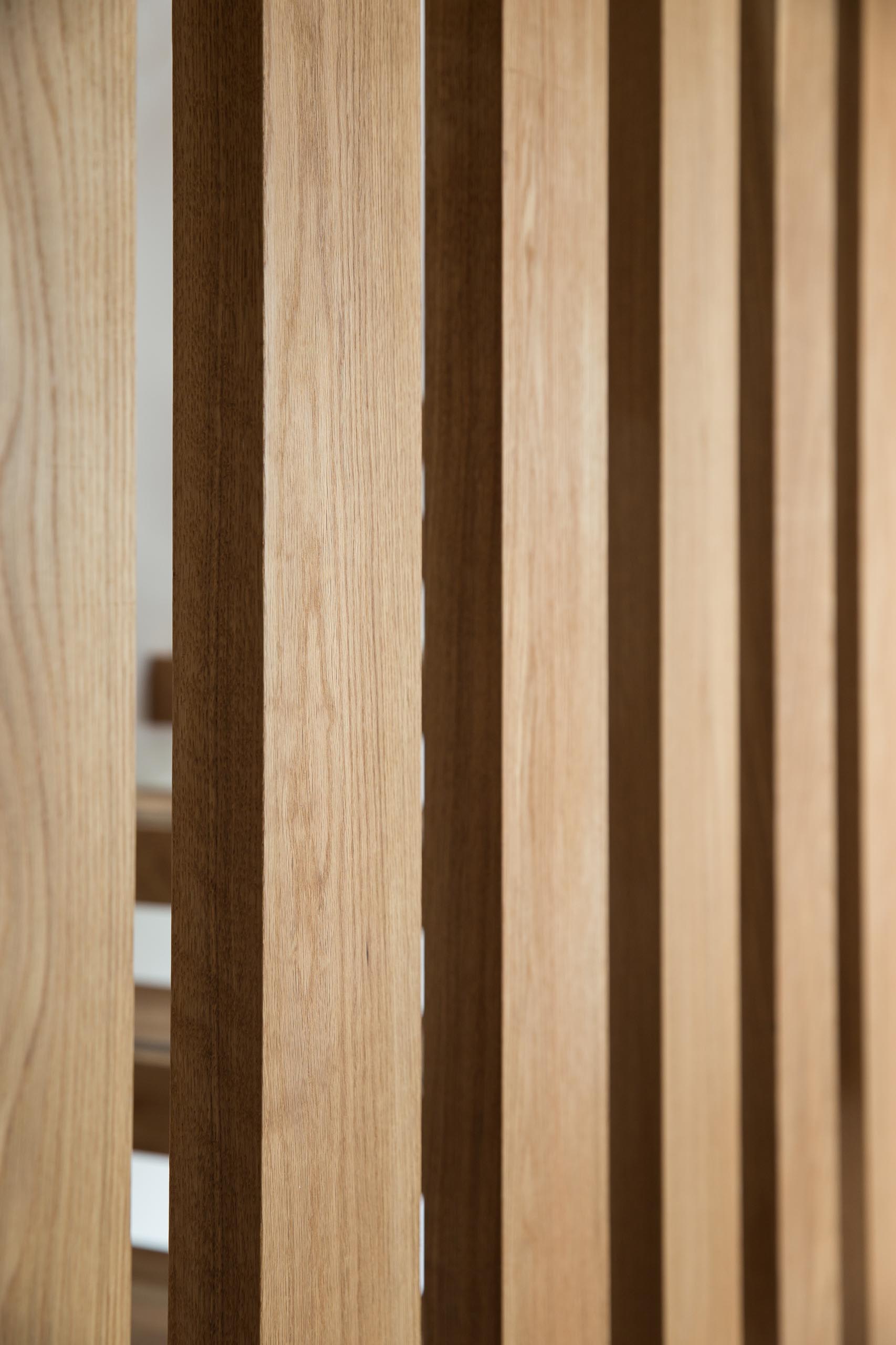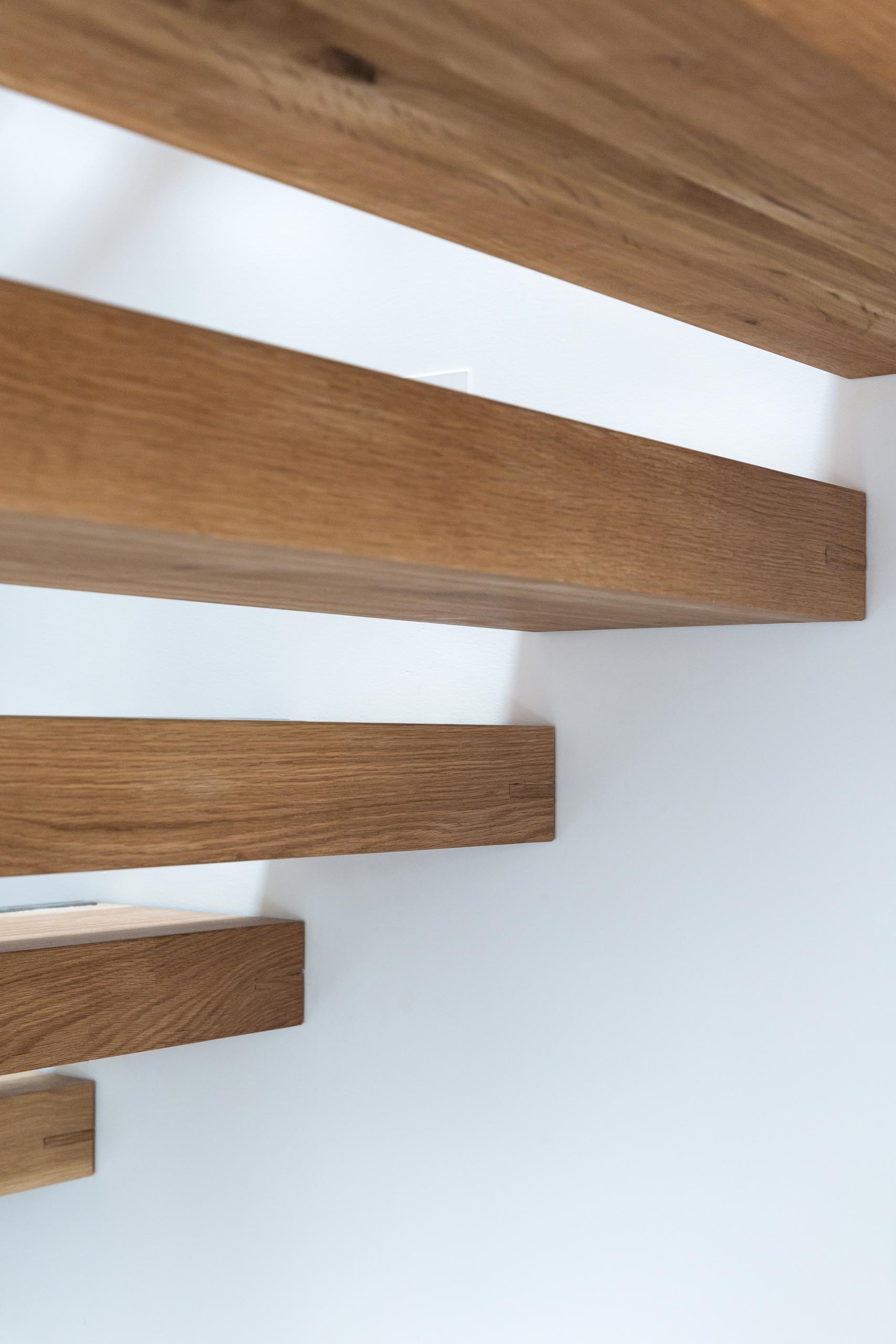 The Upper Floor Landing And Skylight
The stair balusters are engineered to float above the landing without being tied together. Beyond is a glimpse of the oak tree that the design was inspired by. The ceiling also features a wood-lined skylight adding extra natural light to the stairwell below.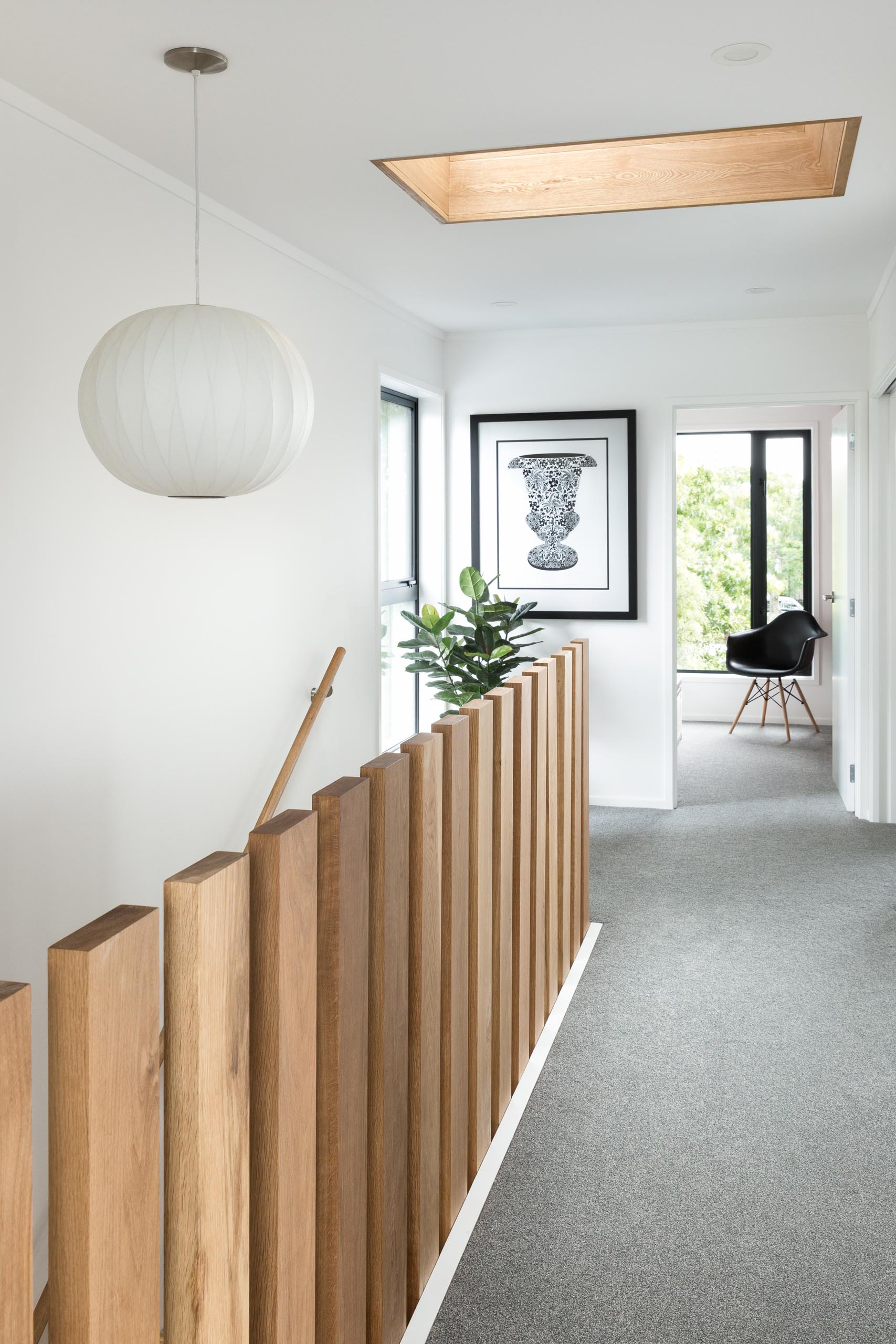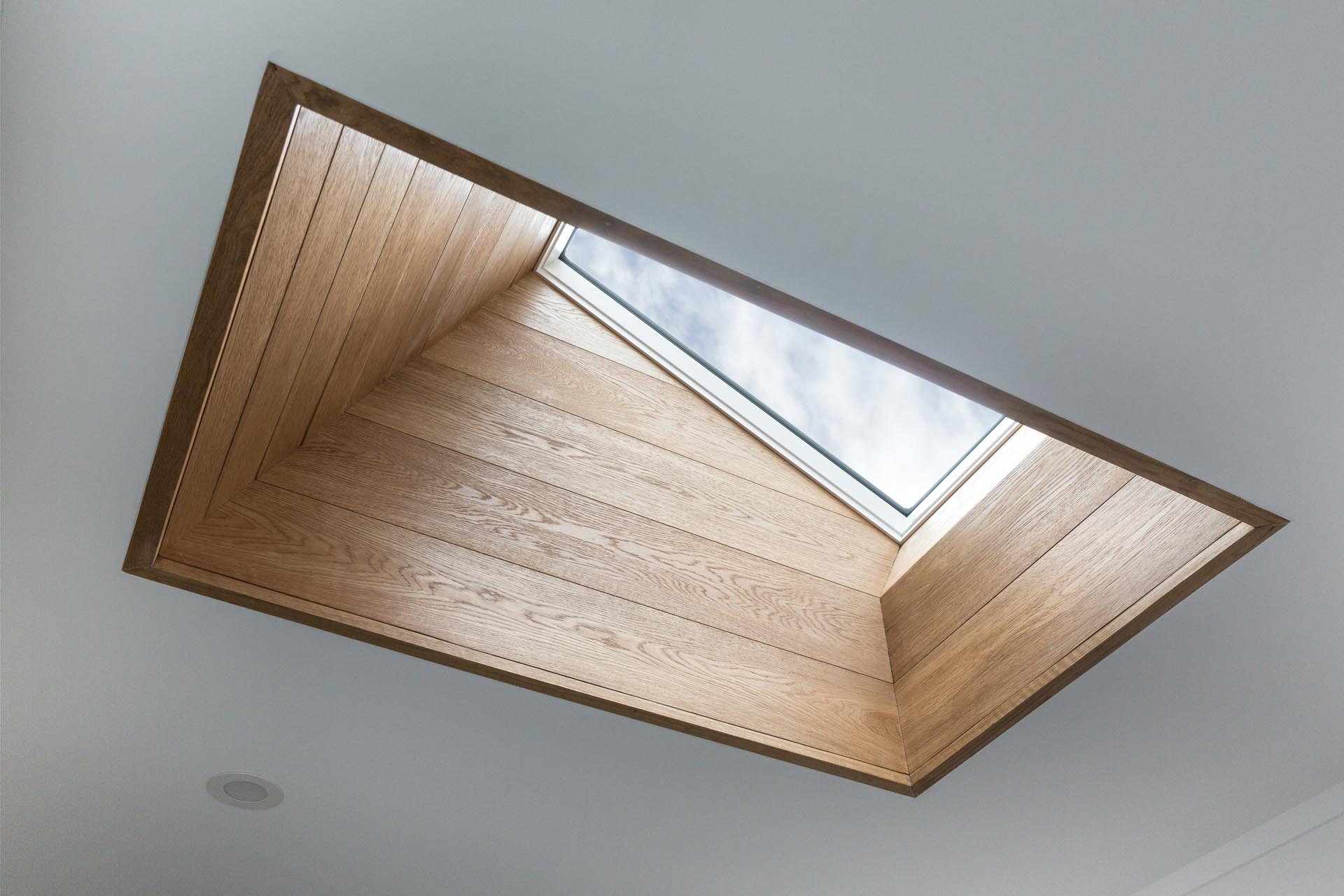 The Bathrooms
The main bathroom features a double sink wood vanity, patterned tile flooring, a built-in bathtub, and a wood accent wall.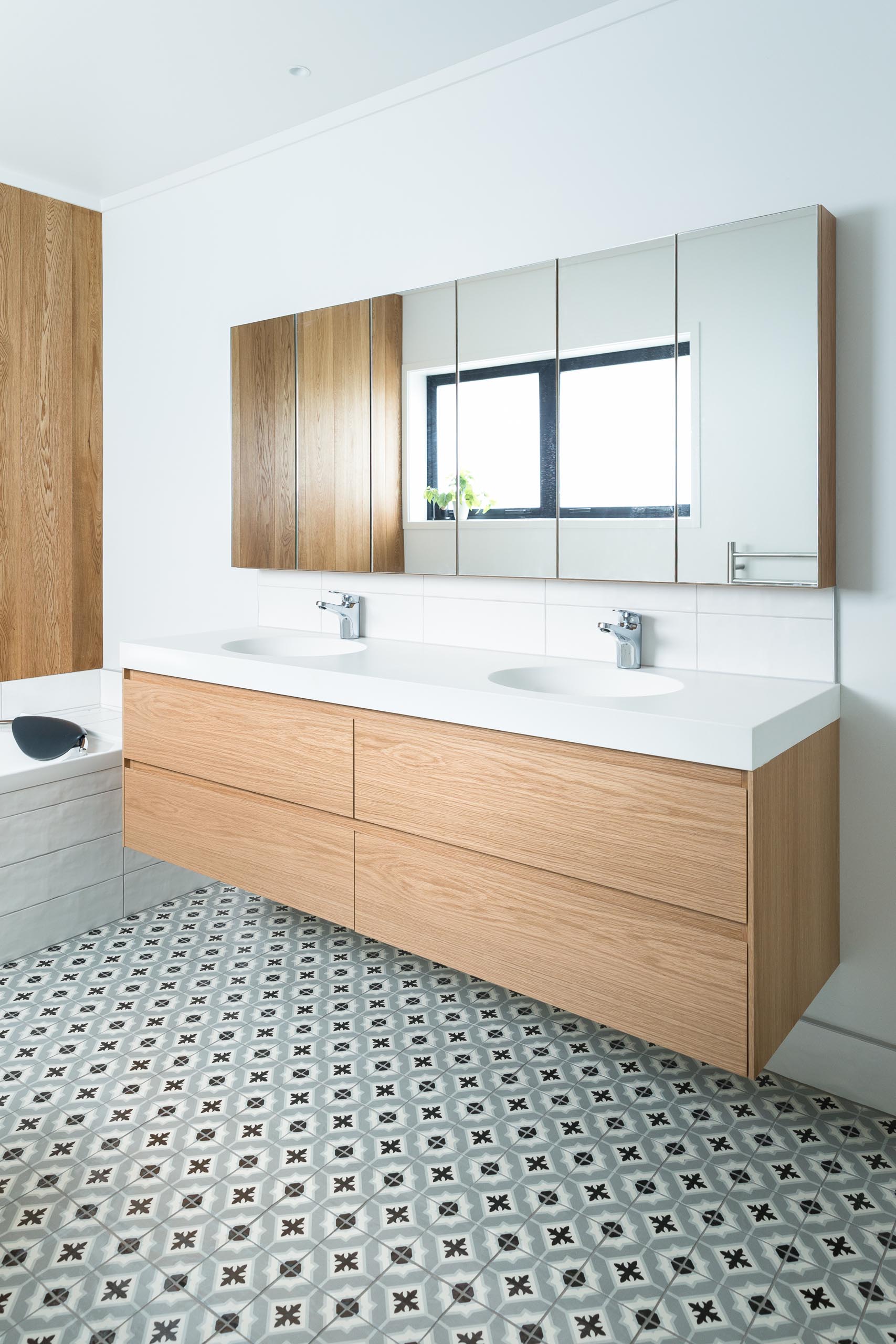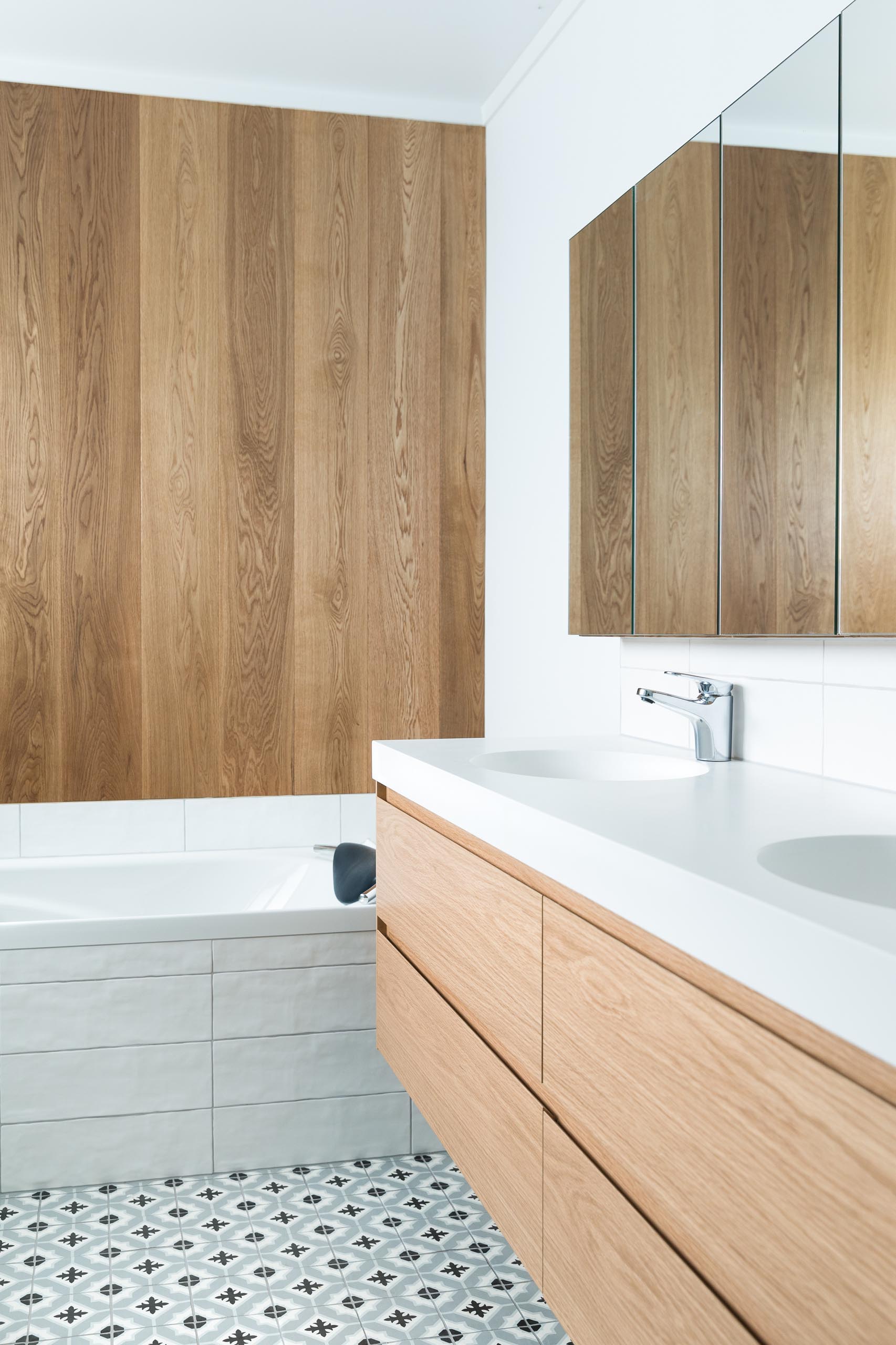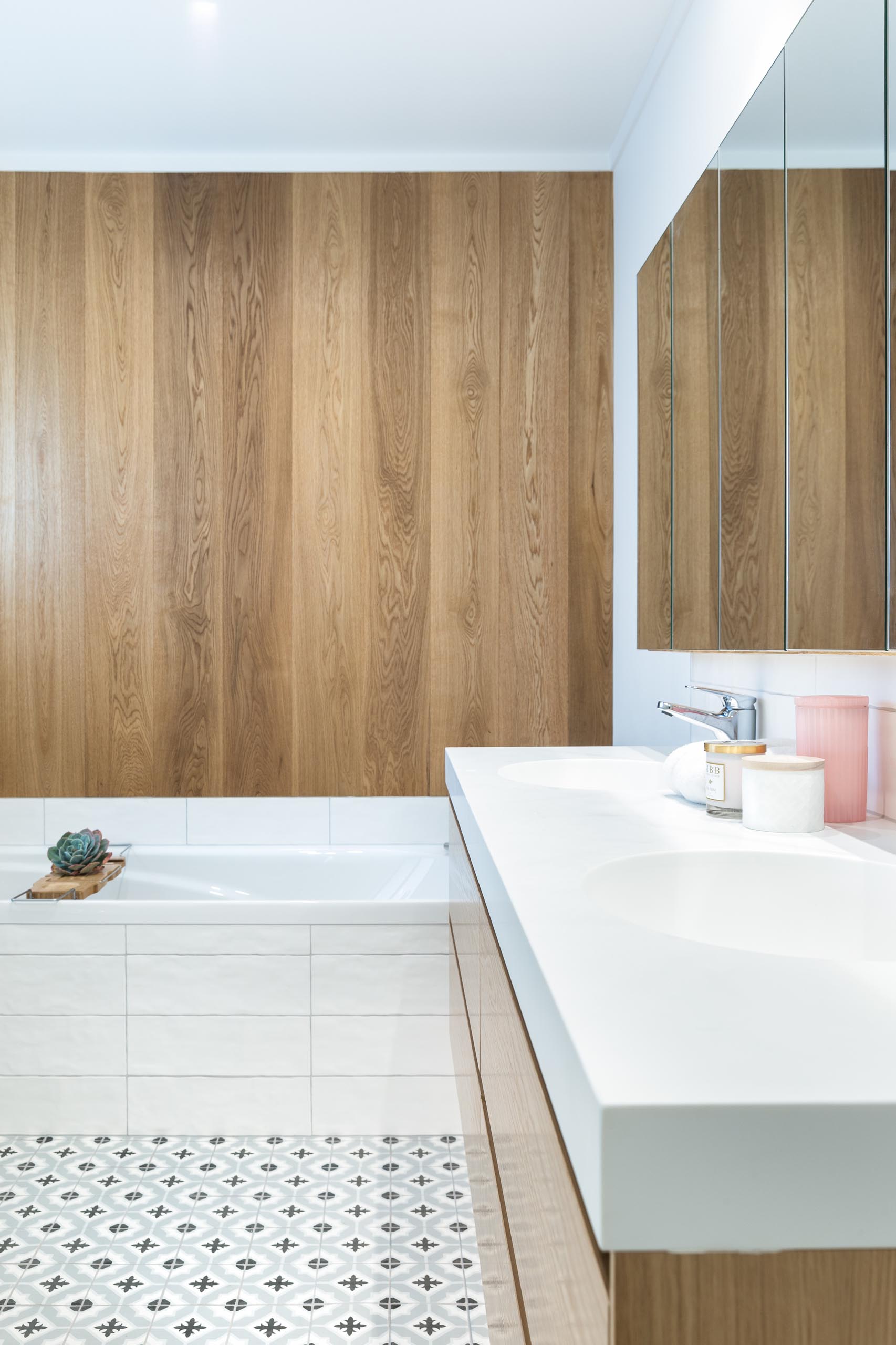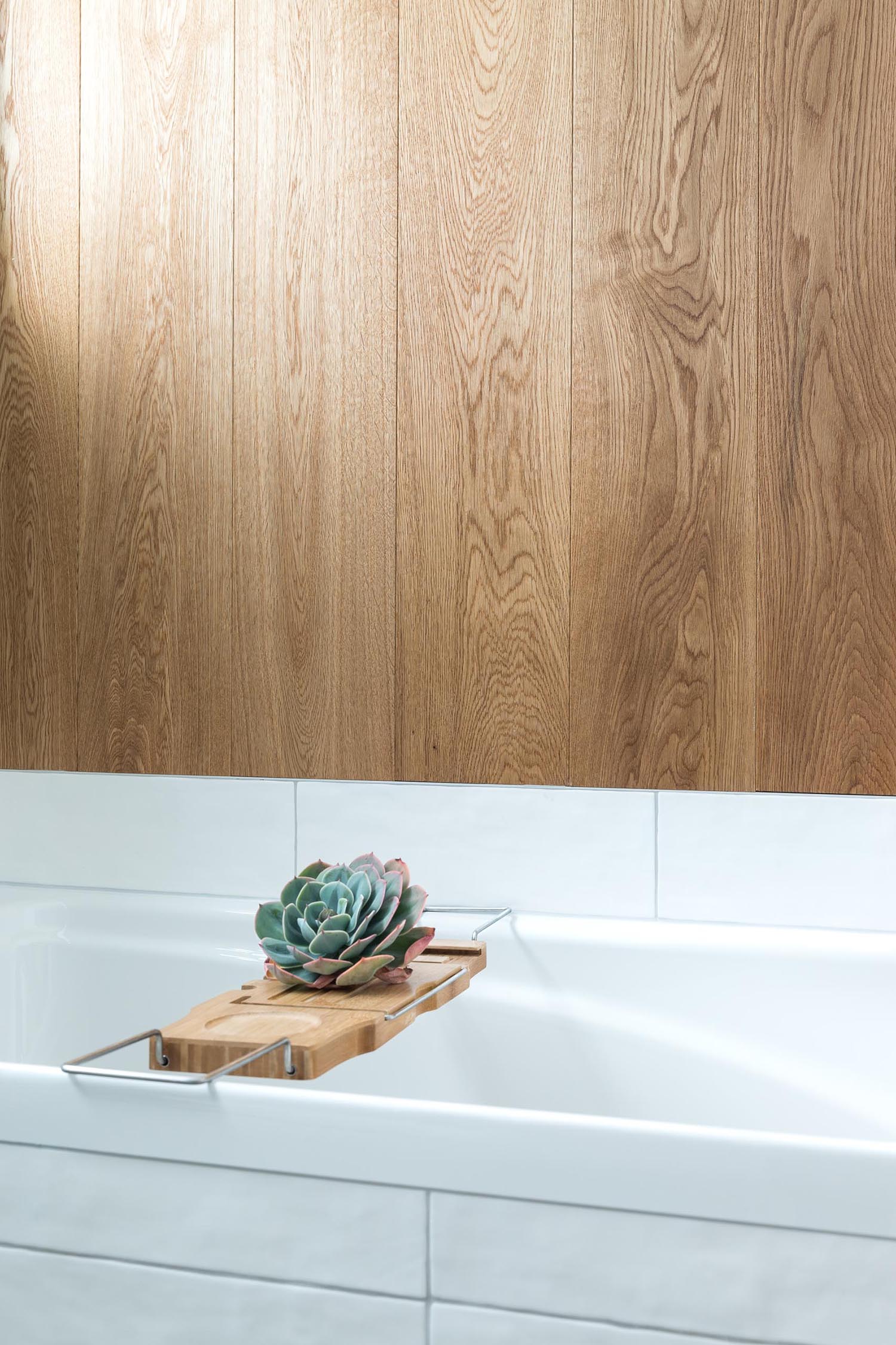 A secondary bathroom also includes a floating wood vanity, a large mirror, and white wall tiles.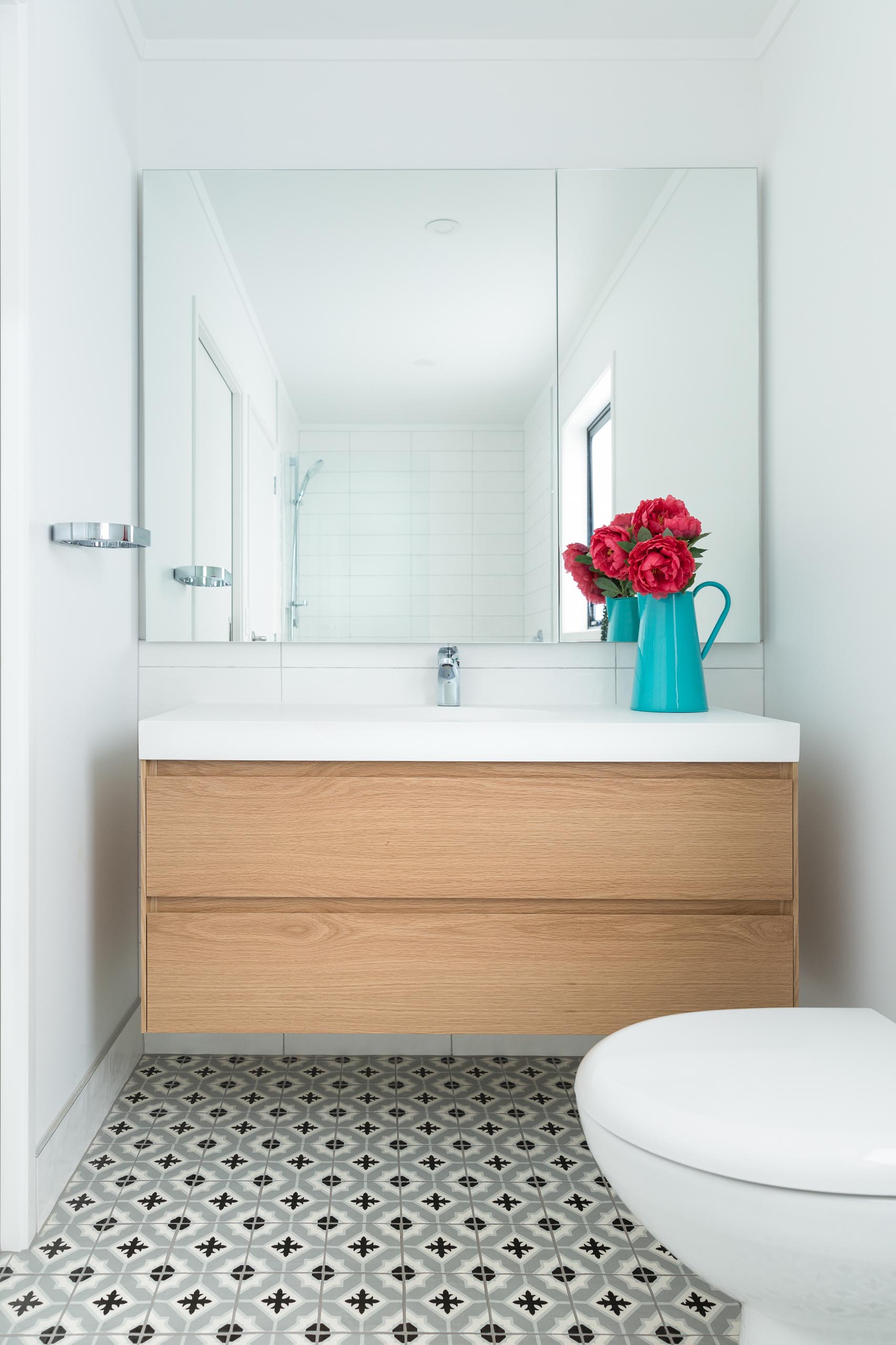 In another bathroom, there are black hexagon tiles on the floor and white rectangular tiles on the walls.
The Laundry
The laundry room has been designed with the same patterned floor tiles as the bathroom, while floor-to-ceiling cabinets add plenty of storage, and a black countertop travels across both the washing machine and dryer and complements the black door frame.