Studio AUTORI recently completed an apartment in Belgrade, Serbia, and during the design process, they decided to include a glass wall that separates the kitchen from the dining room.

Located within a classical 1920's residential building, the main living spaces of the apartment occupy a large open room, however, the designers wanted to create a partition, so they installed a black-framed glass wall with folding doors on each side.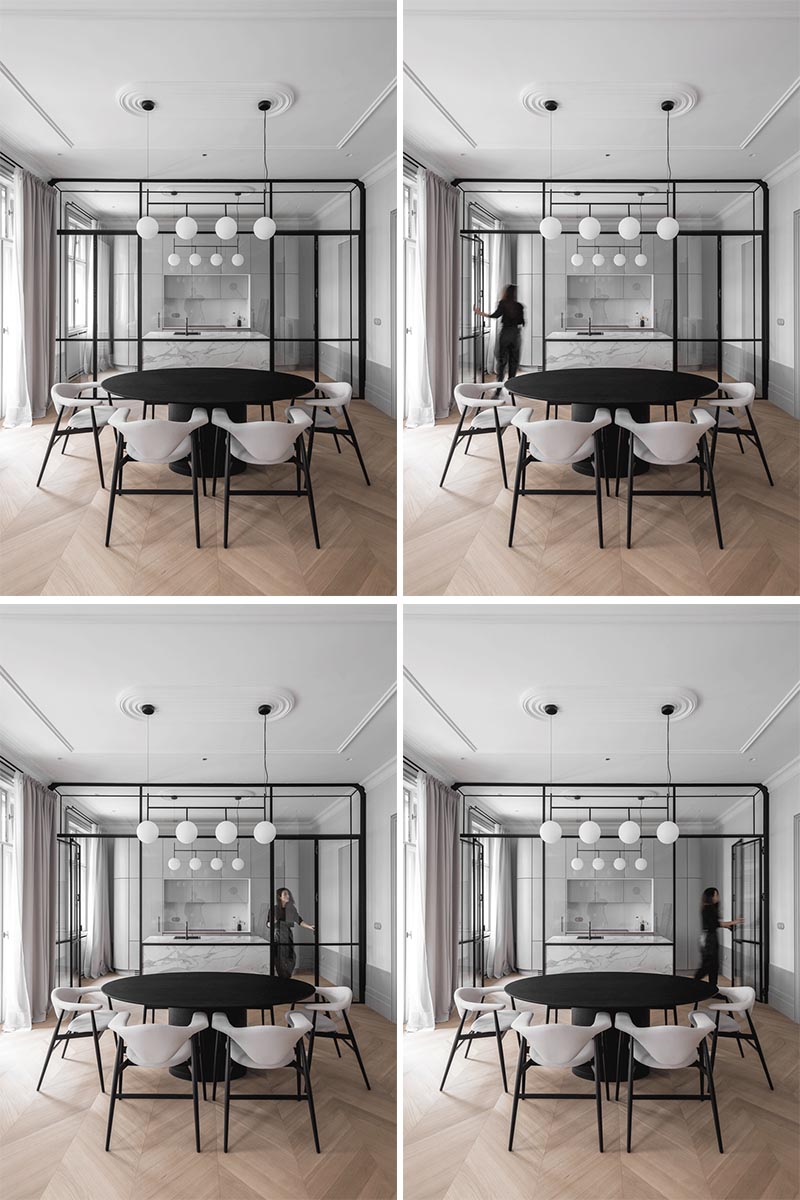 The black steel frame complements the black dining table, and provides a contrast to the light grey kitchen cabinets and the Veneto Bianco Italian marble on the island.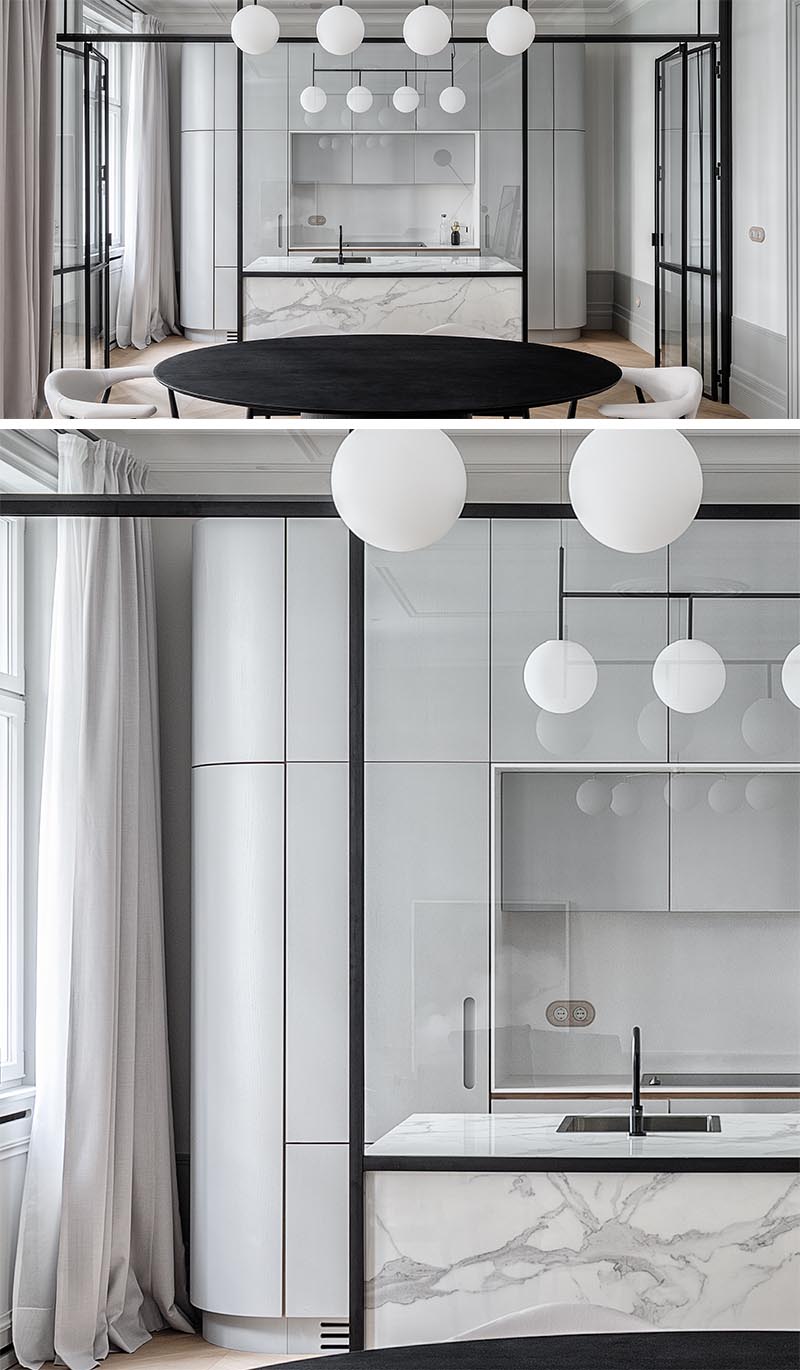 Curved cabinets on either end of the kitchen soften its appearance, and when opened, reveal custom shelving that matches the shape of the cabinet.