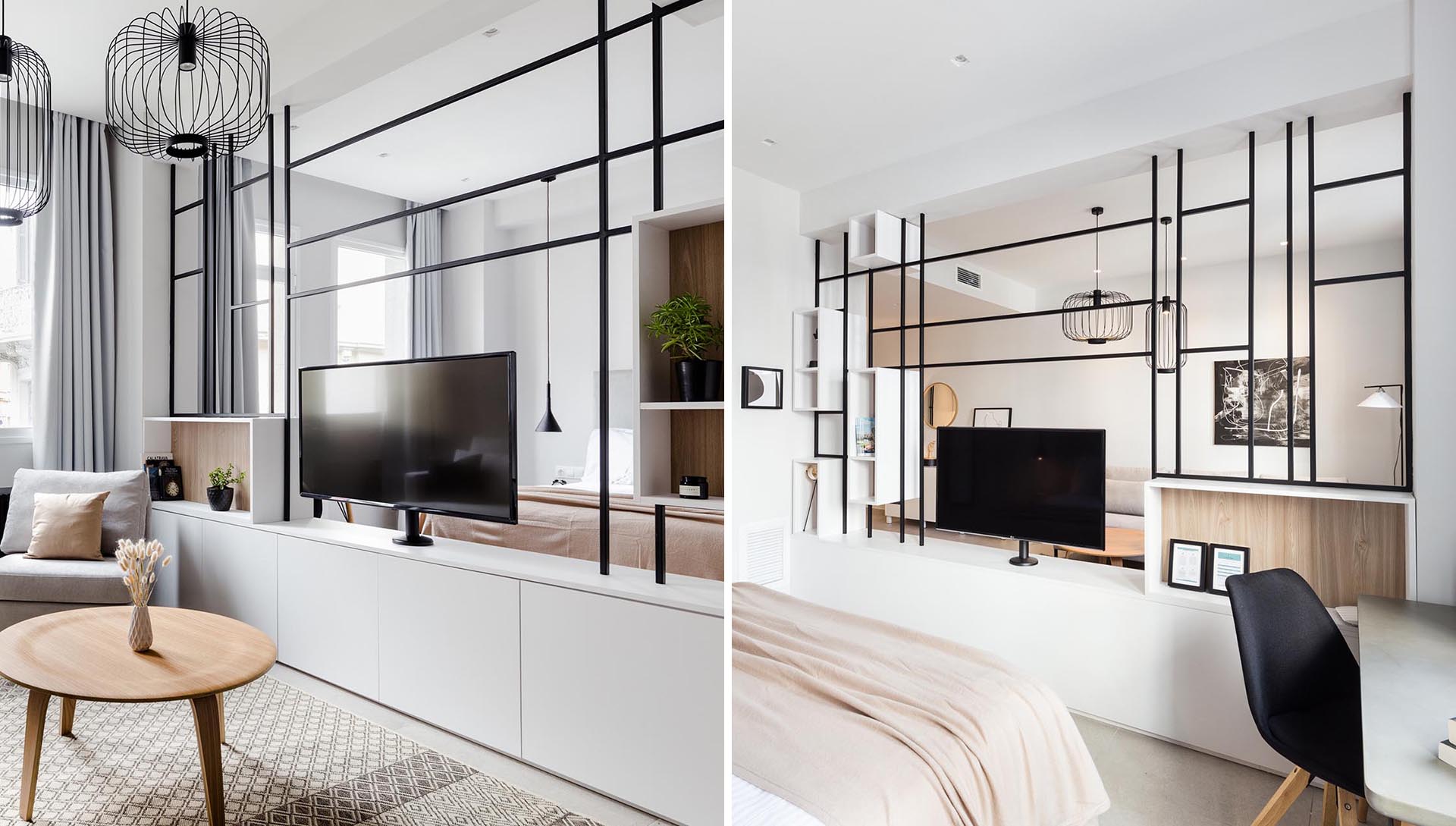 3NK Engineers & Architects has transformed an abandoned and unused former office space in Athens, Greece, and turned it into two residential units with a bright and open interior.
One thing that both apartments have in common are the room dividers that separate the living rooms from the bedrooms. The minimalist and open partitions have a black grid design and were carefully placed to provide a focal point in the apartments.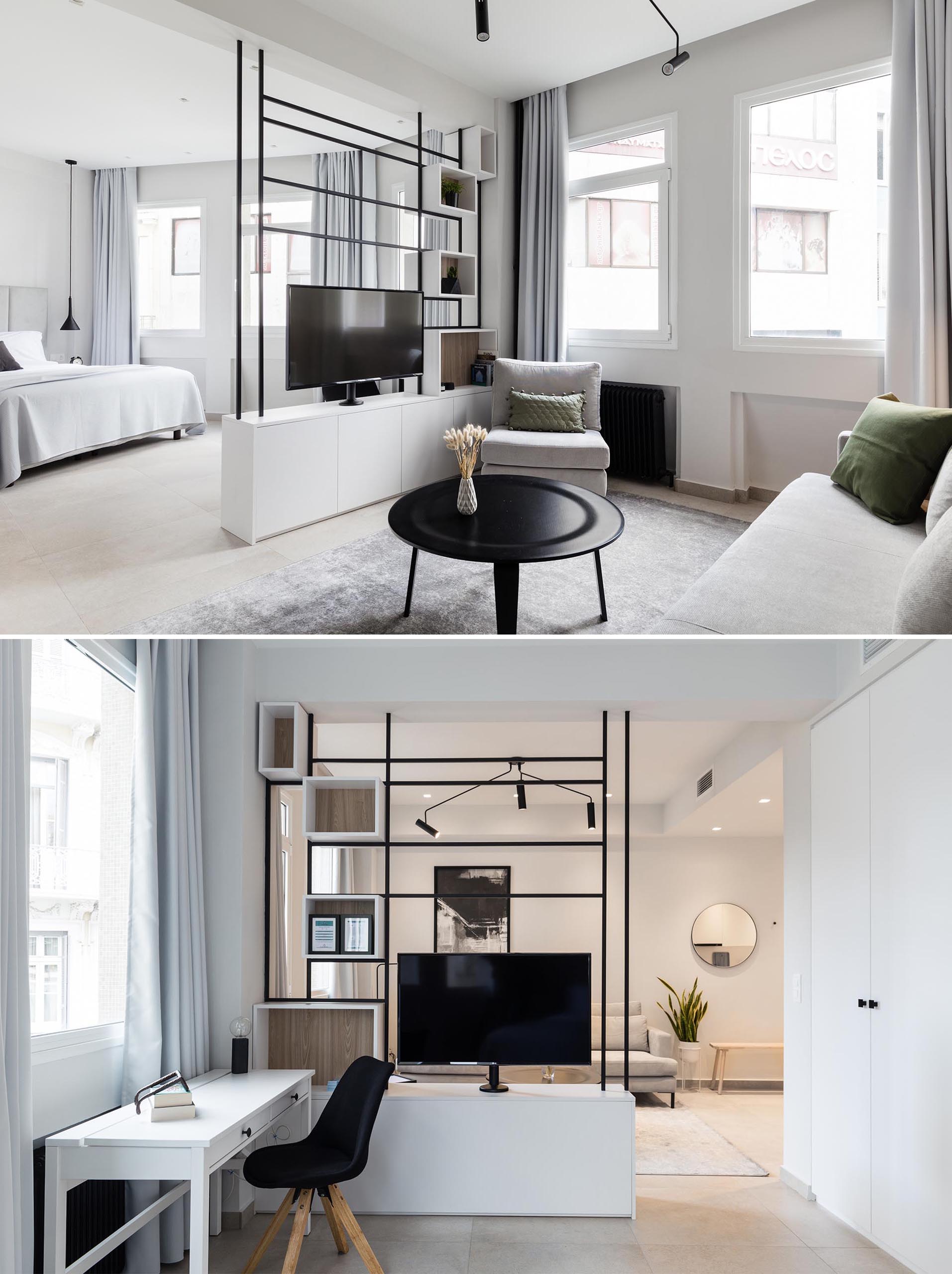 The room dividers' design was inspired by the geometric pattern of the Mondrian Tableau, the black metal in Scandinavian-style room dividers, and the wood element in Japanese-style dividers.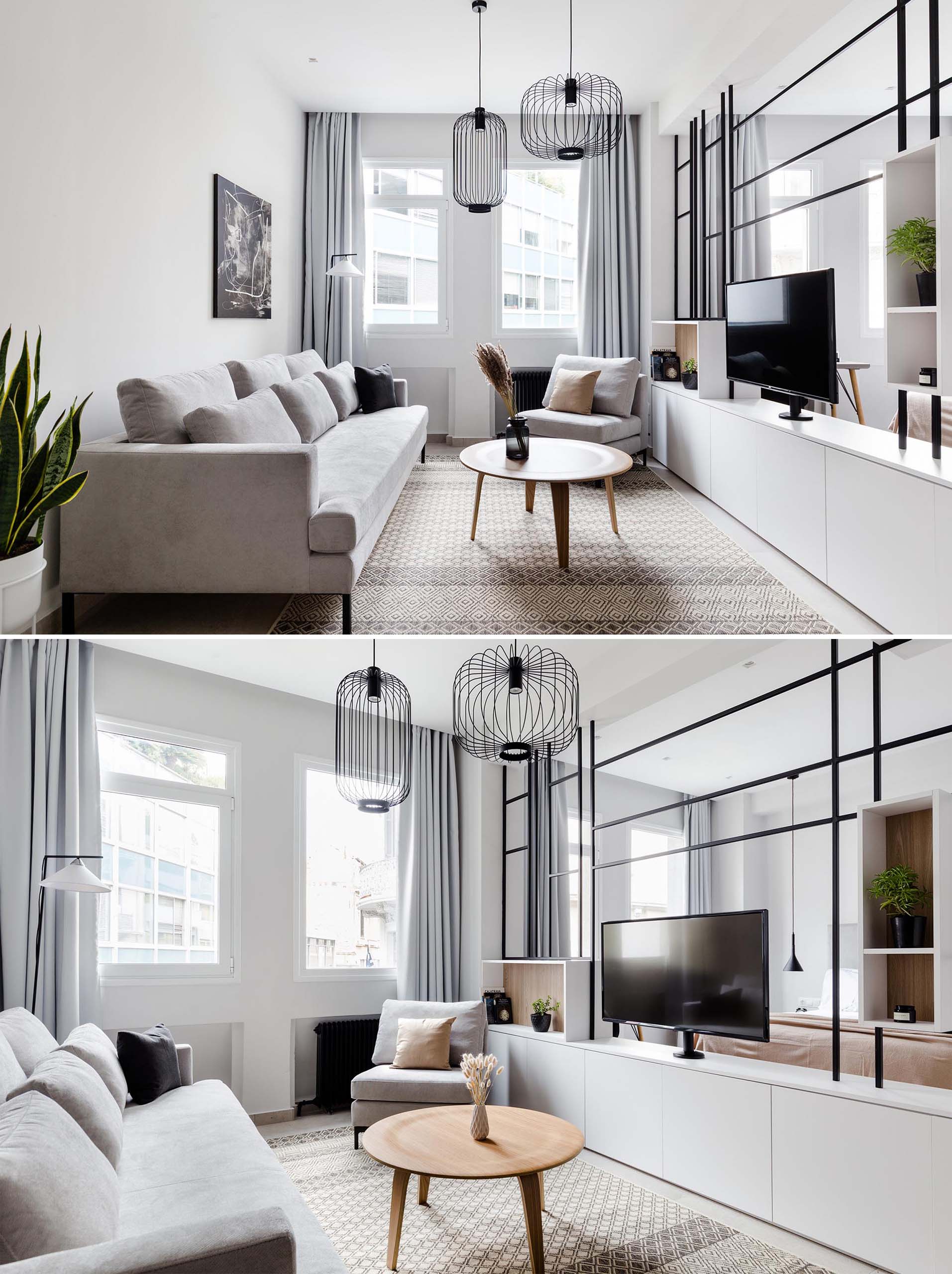 In addition, the dividers are designed to allow double-sided use as a TV stand and storage unit, maximizing the importance of their existence.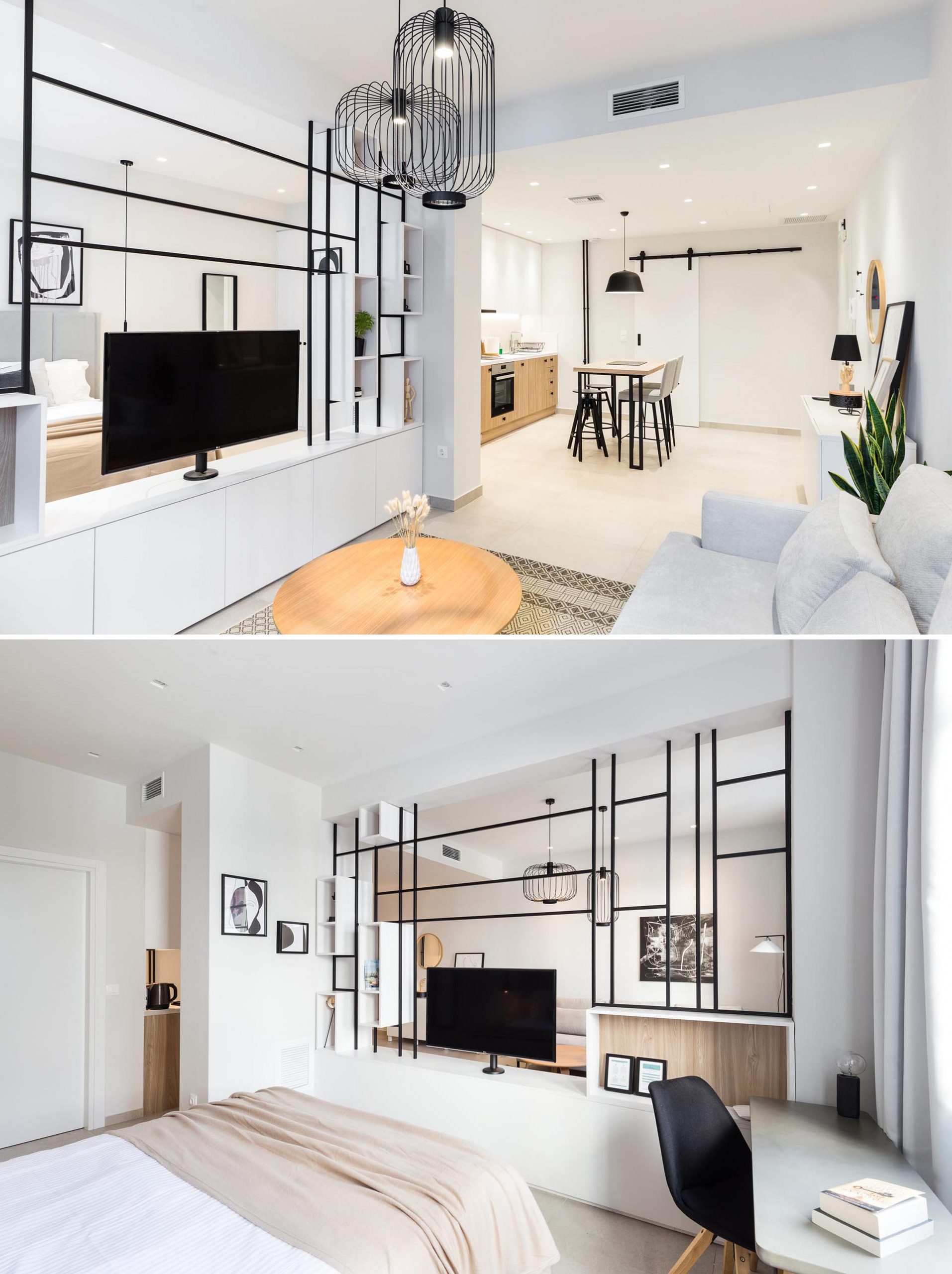 Although the apartments are small, the use of the open room dividers natural light to travel through them freely and allow visual contact between the spaces. They also create additional storage space with their added shelves.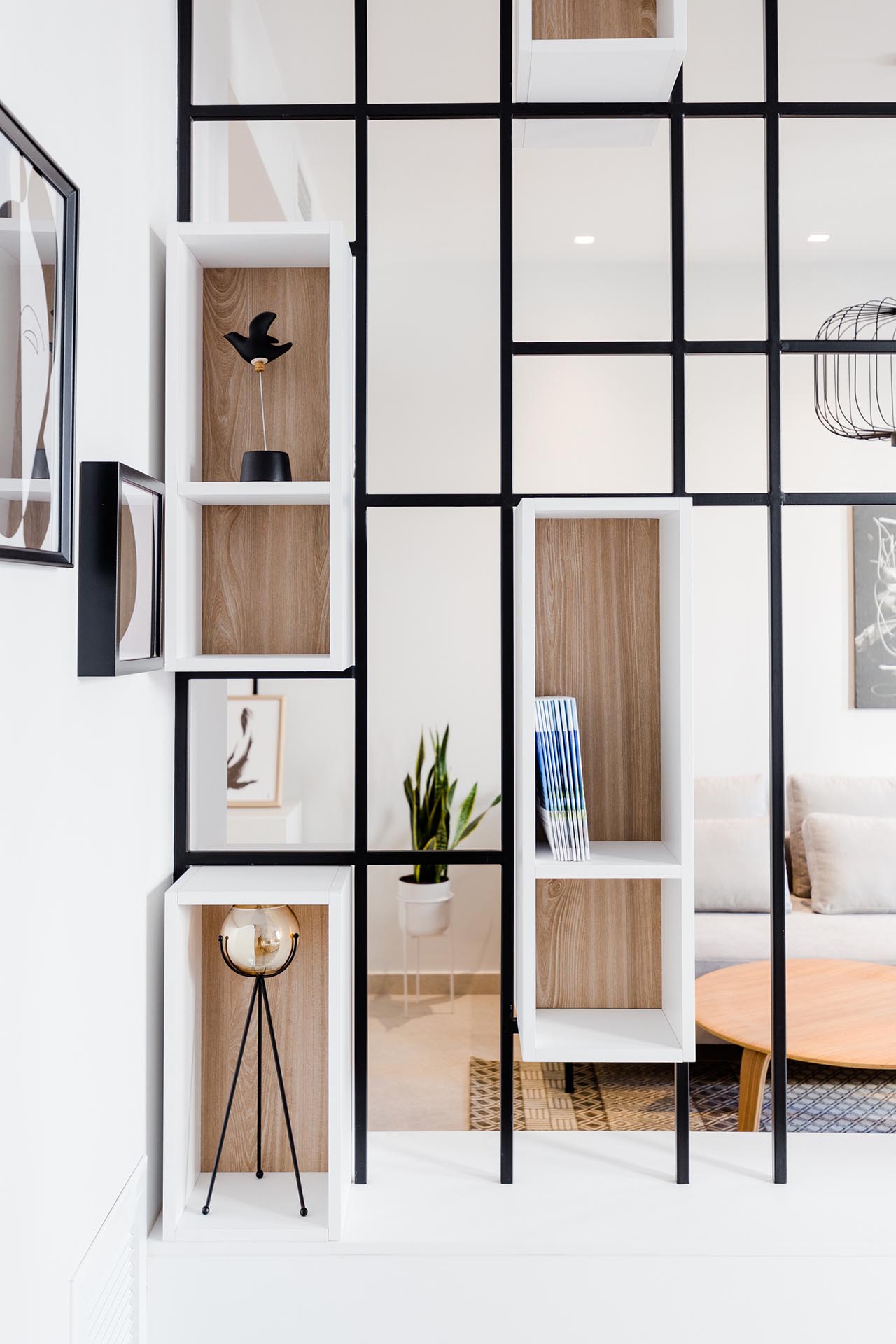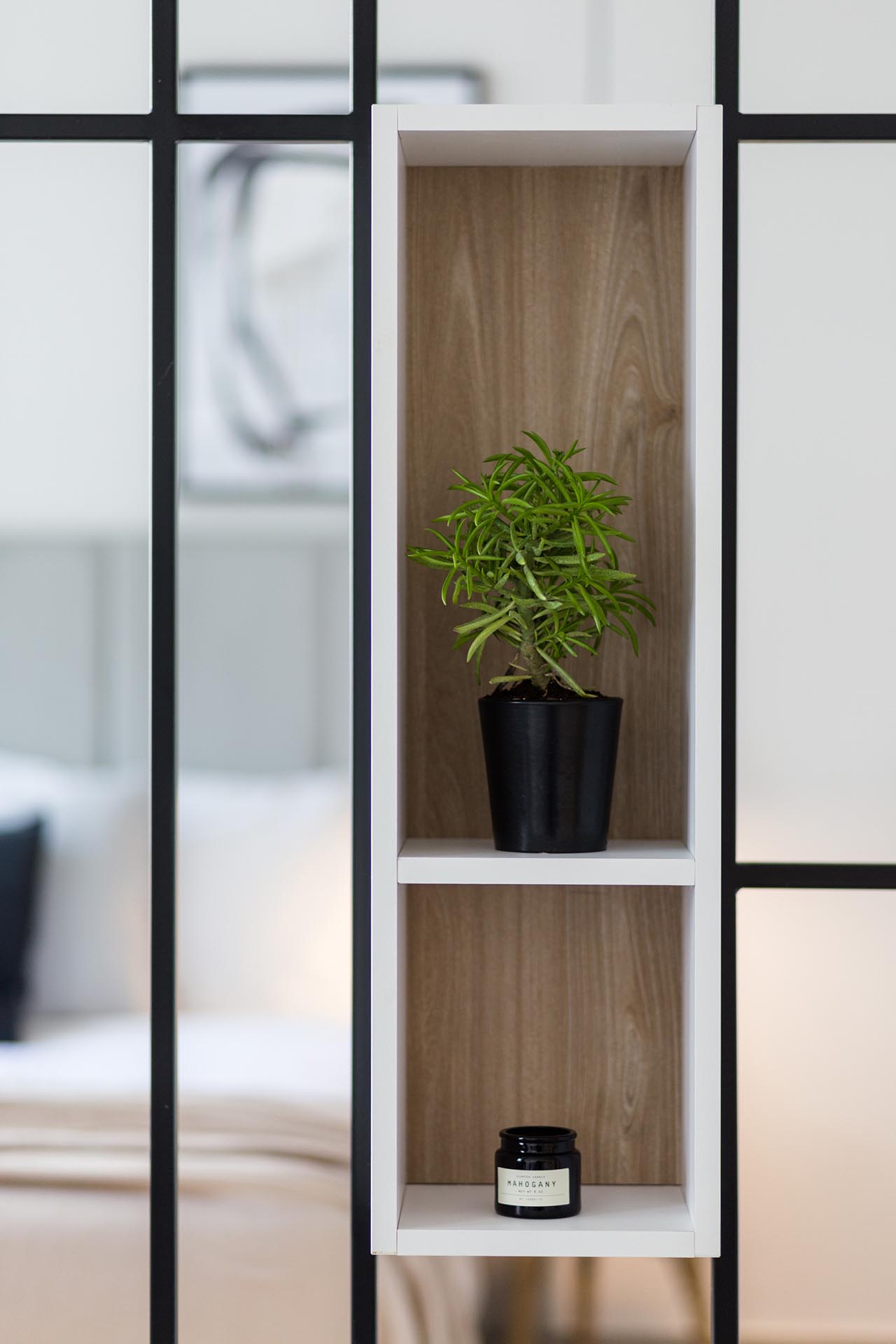 Let's take a further look at each of the apartments…
Apartment A
The first apartment has an open interior with a kitchen that features minimalist white upper cabinets and wood lower cabinets and a bar height table.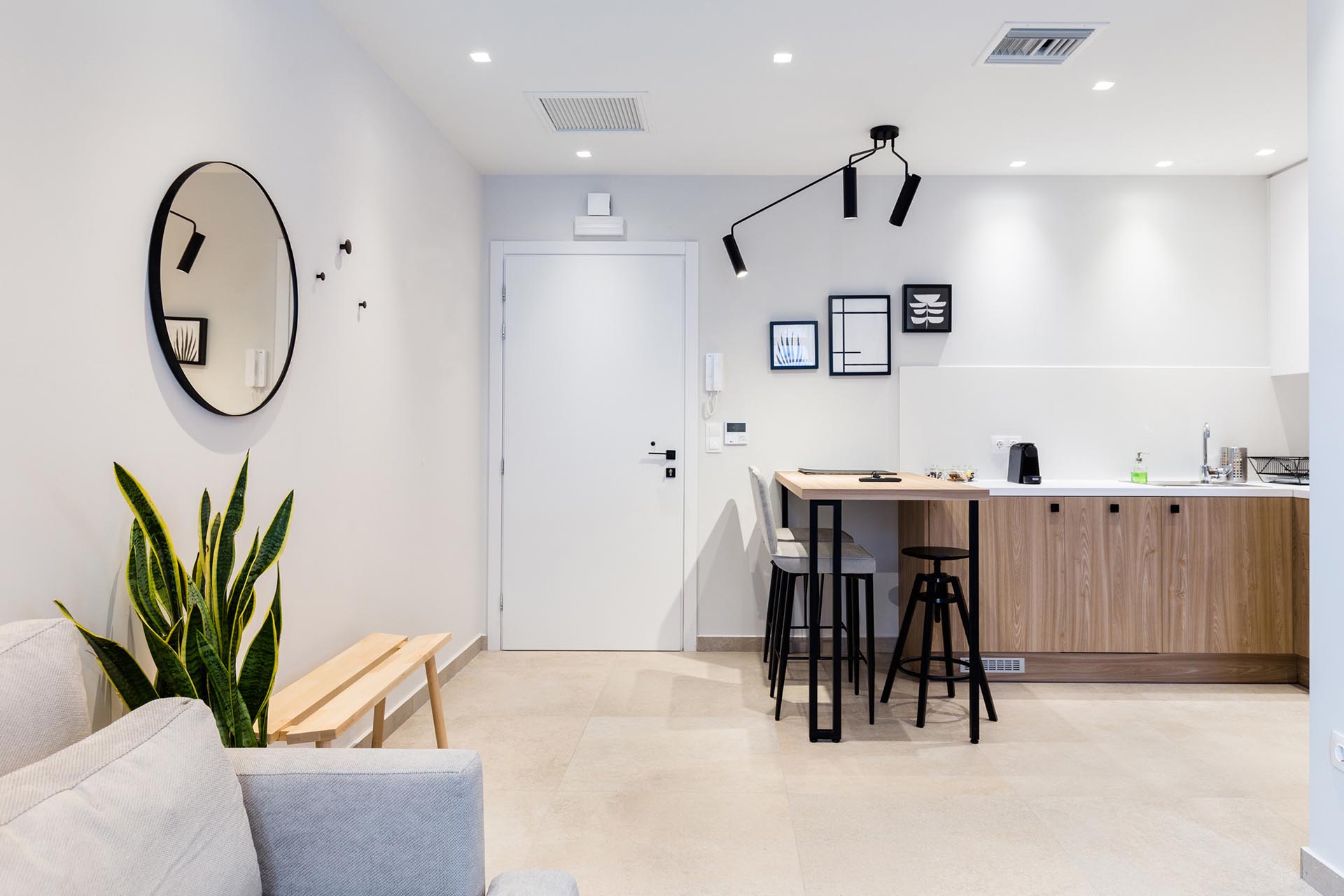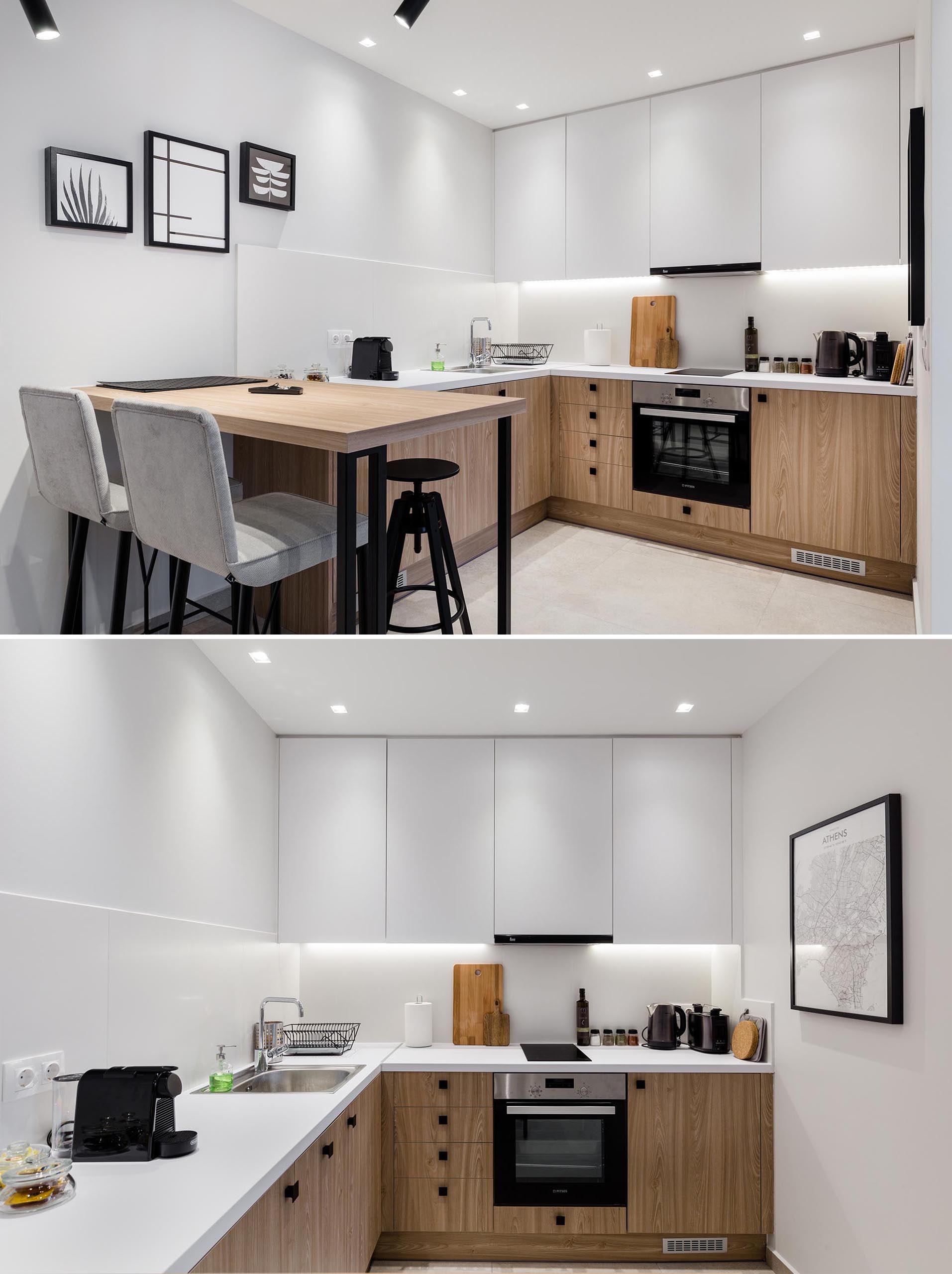 The living room includes contemporary furniture with tall floor-to-ceiling curtains and minimalist black lighting.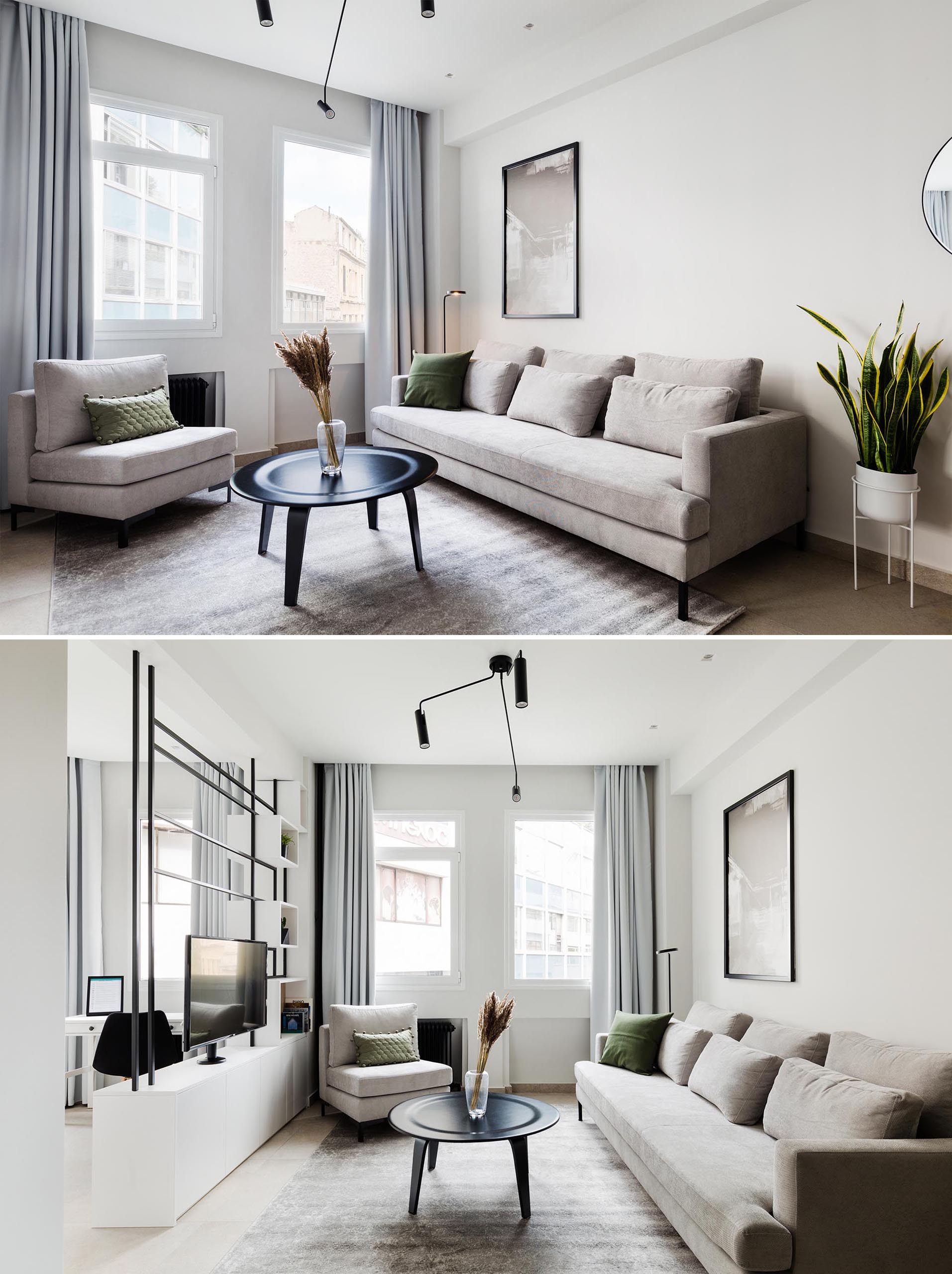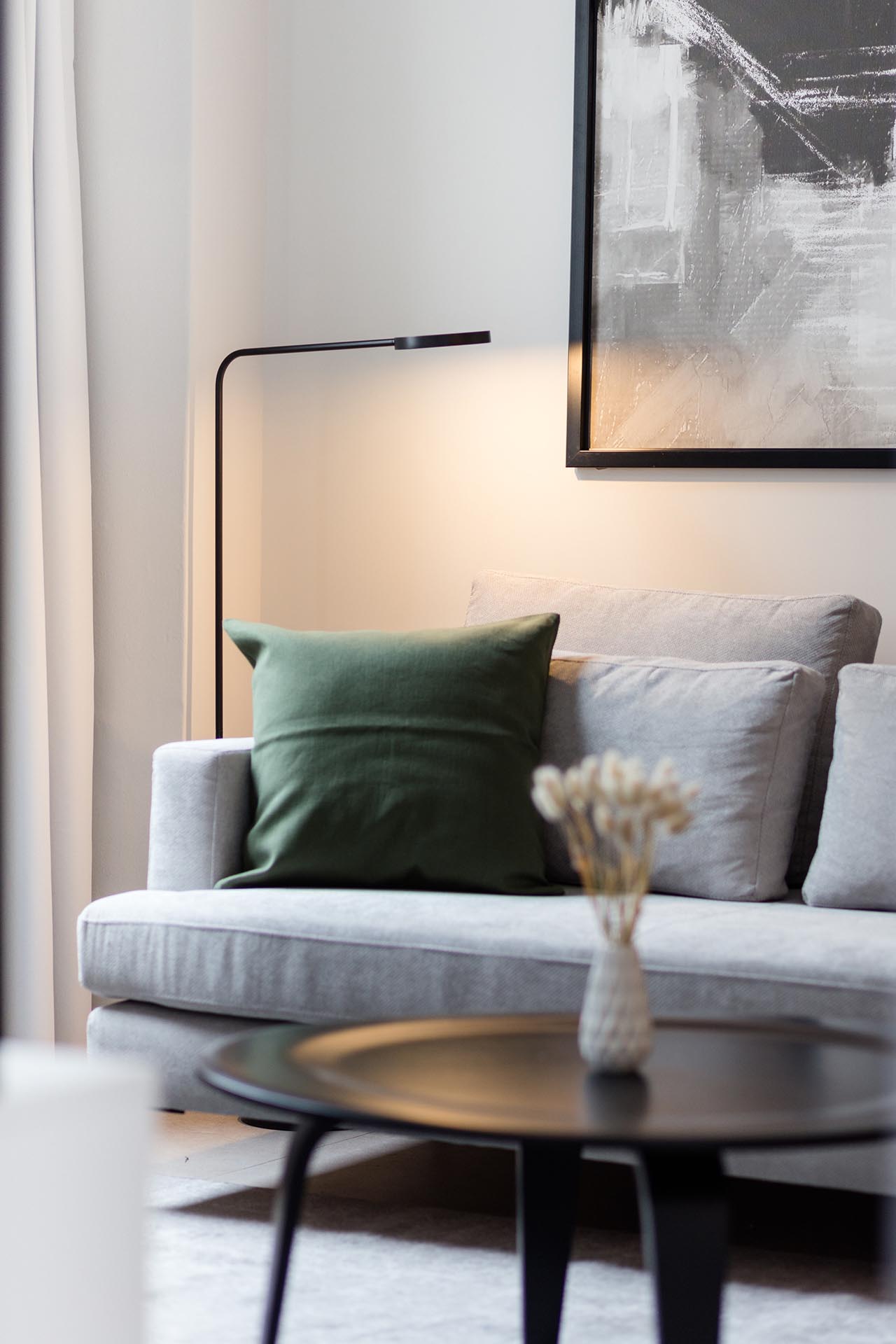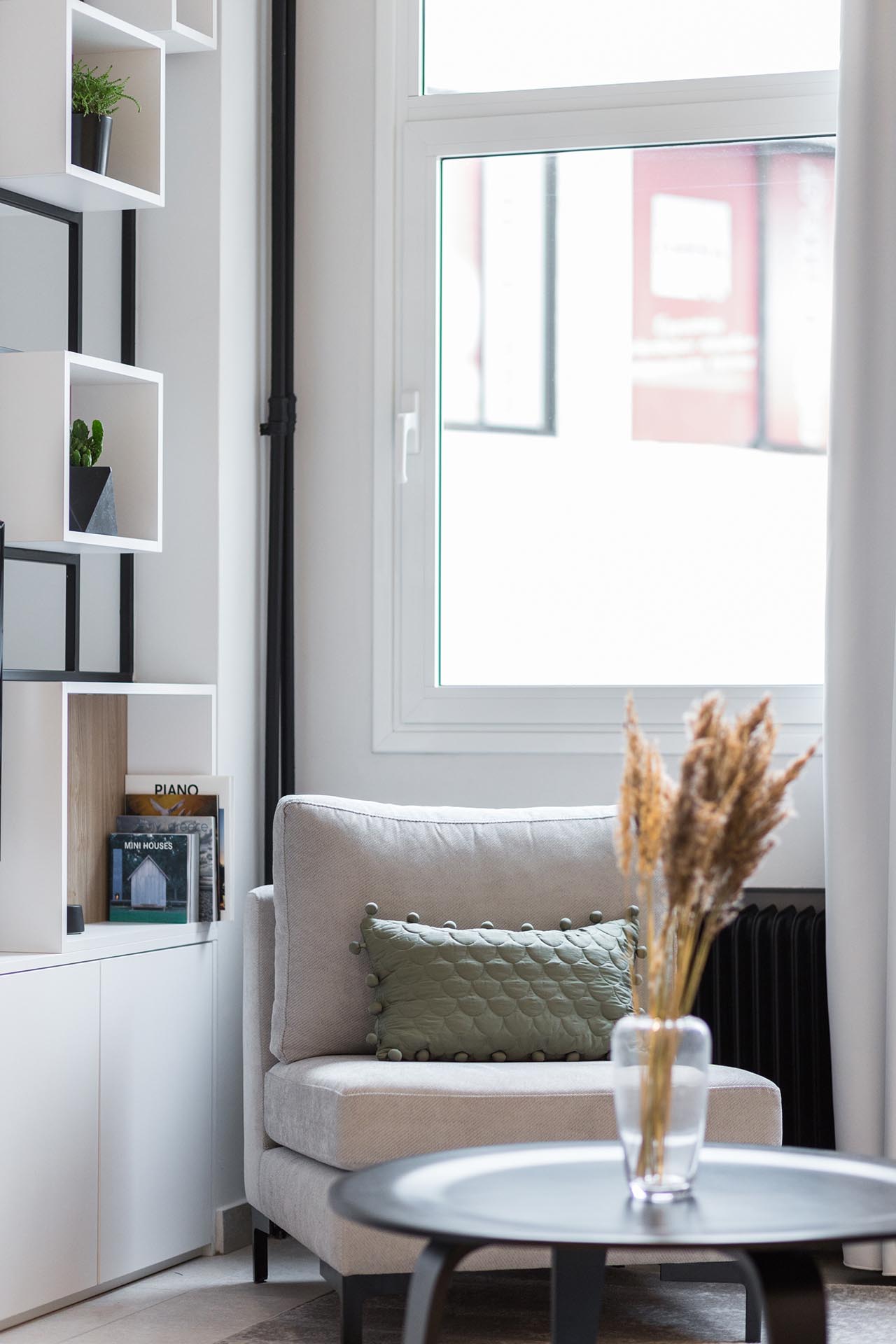 The curtains continue through to the bedroom, where the color palette is filled with grays, black and white. At night, the pendant lights beside the bed add a warm glow.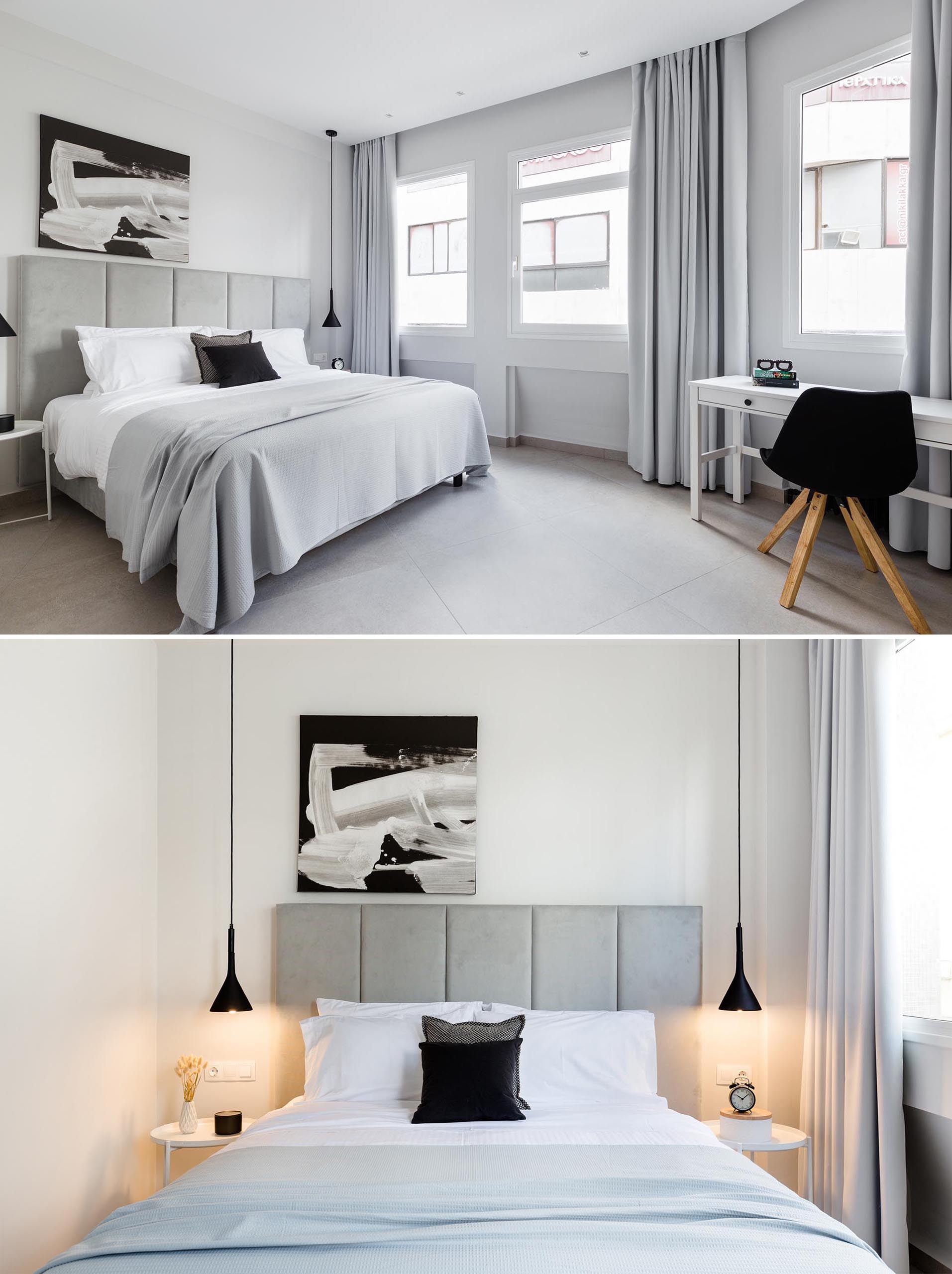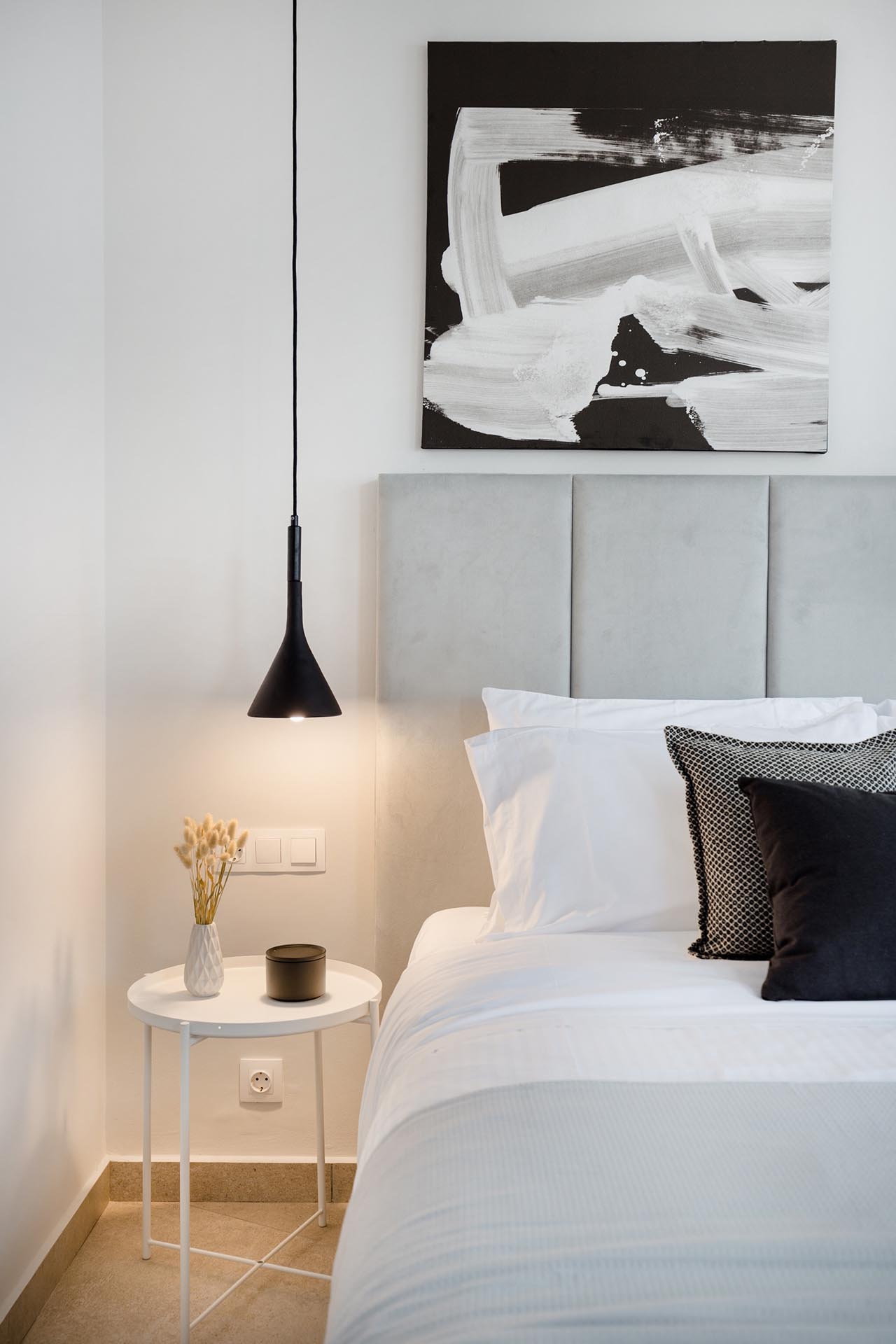 In the bathroom, large format gray tiles cover the walls and floor, while a simple pendant light with a wood accent adds a designer touch.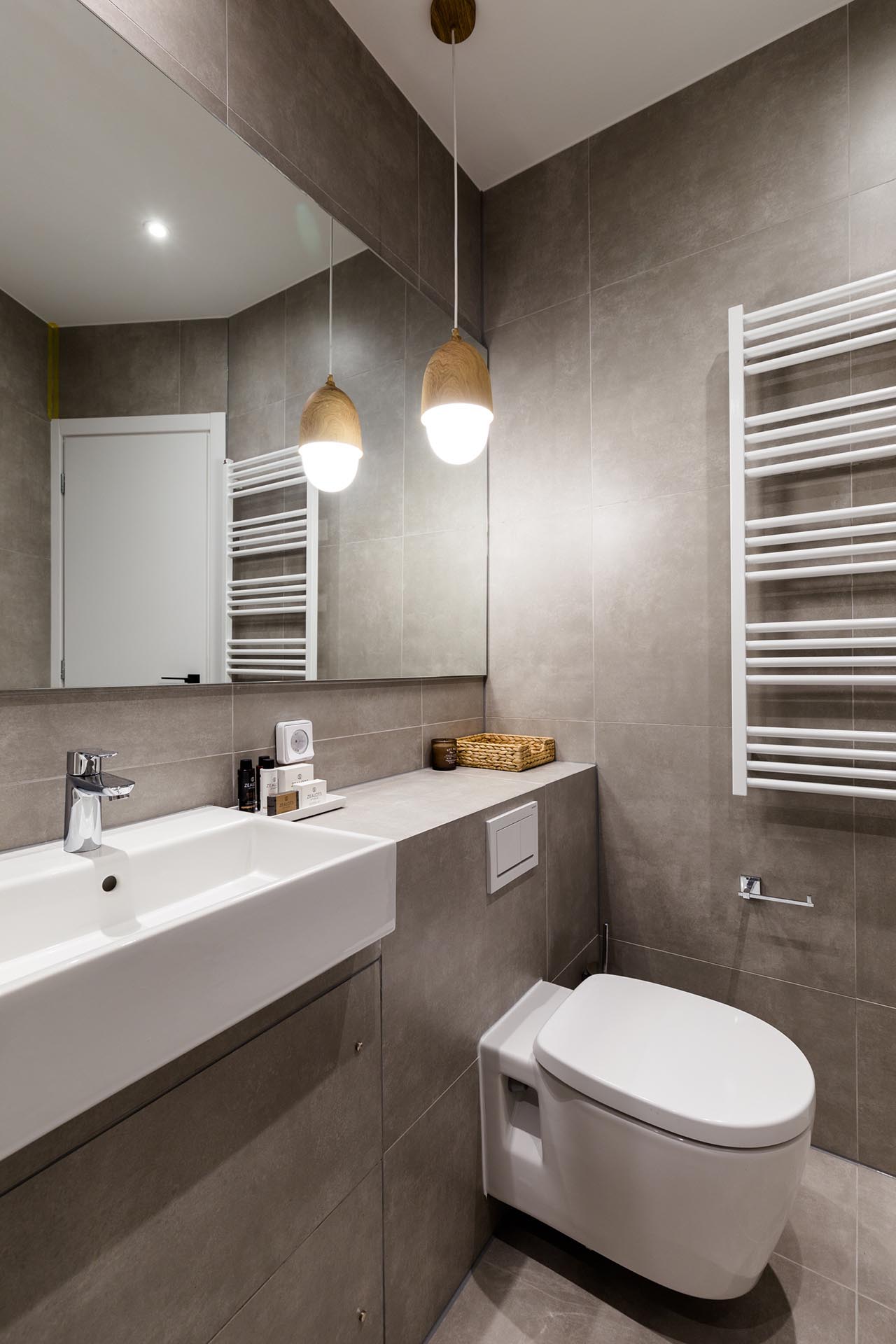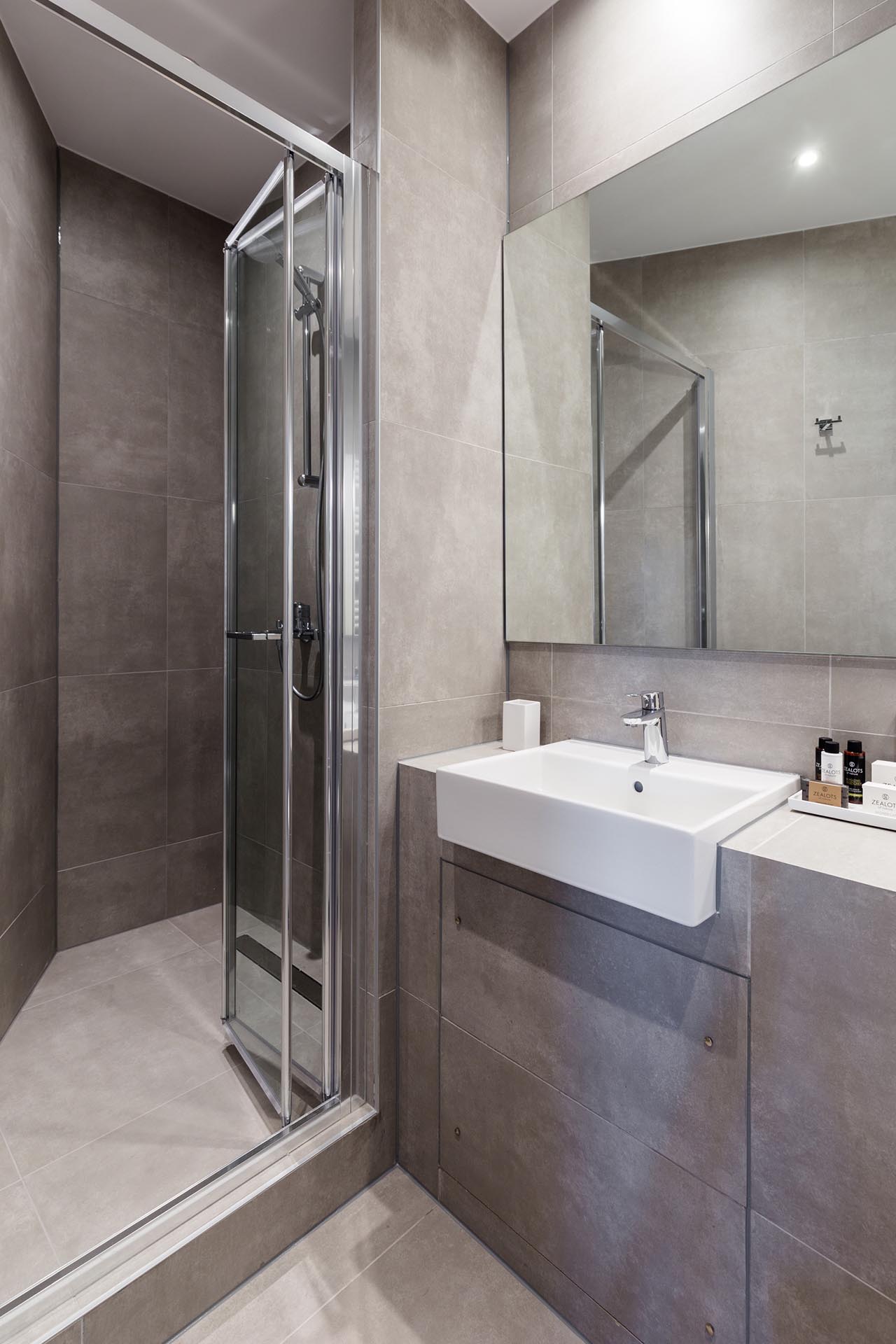 Apartment B
The second apartment has the front door opening directly into the dining area and kitchen. A white sideboard creates added storage for the small apartment.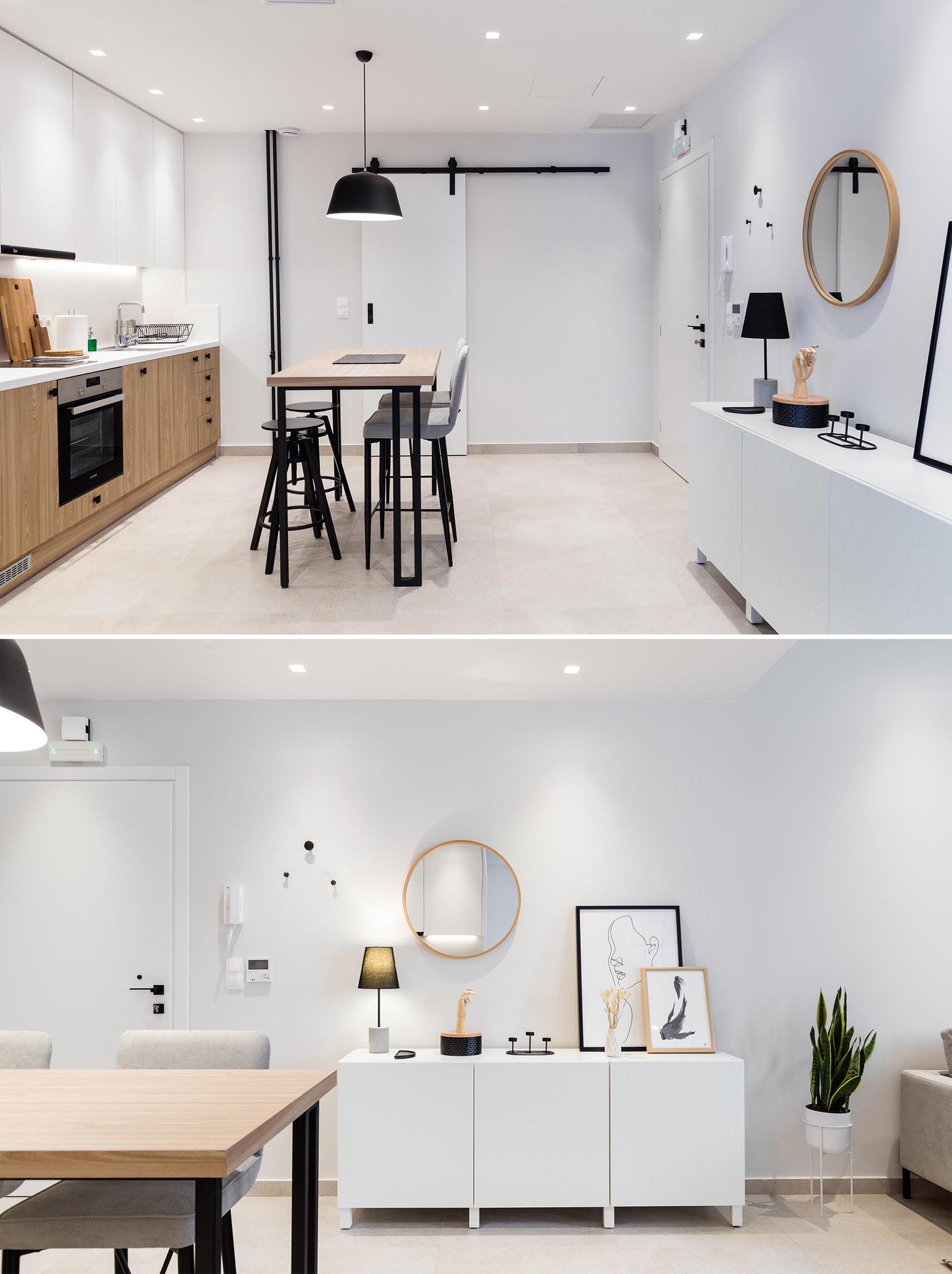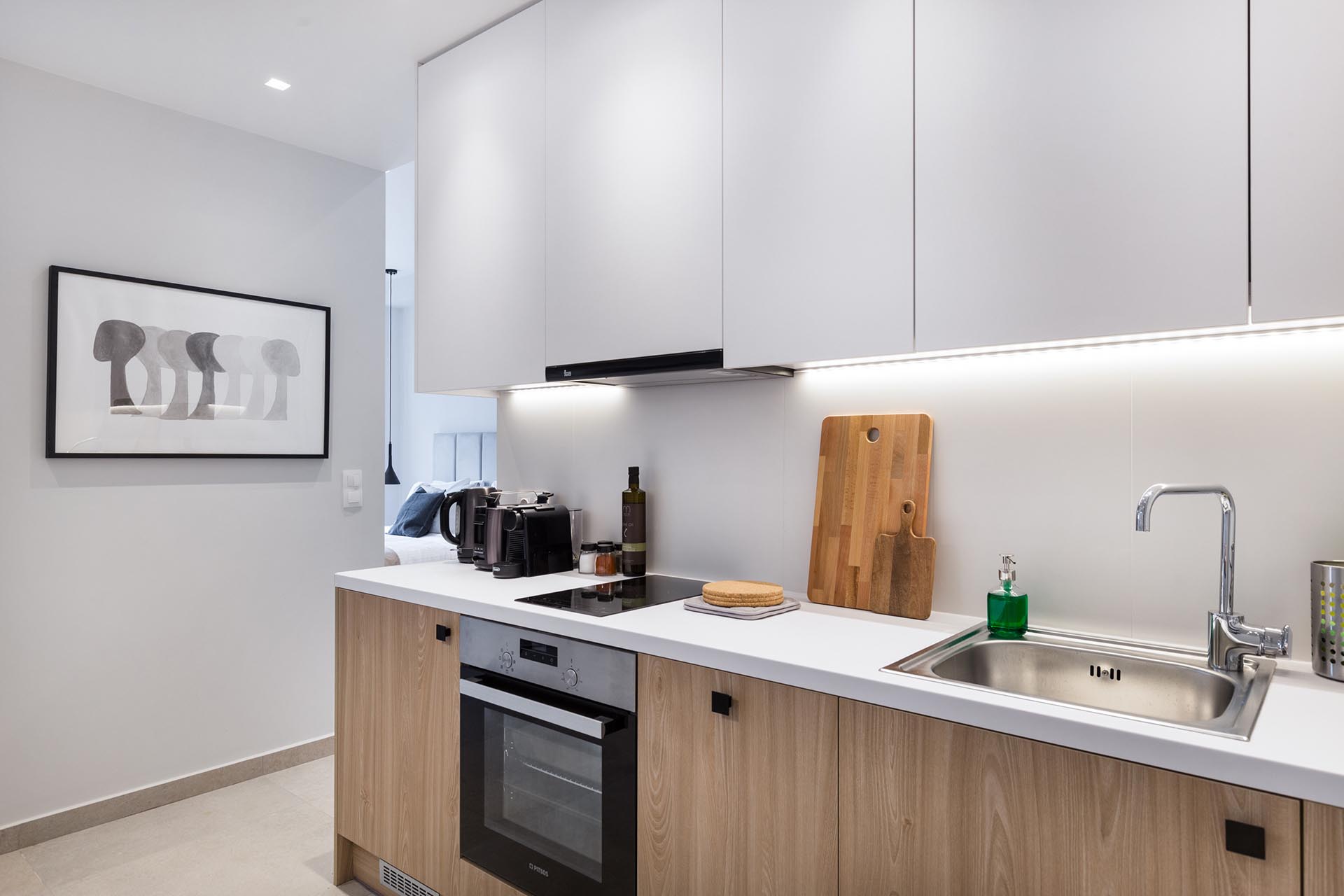 Besides the space dividers in each apartment, the sofas and armchairs in the living rooms and the headboards in the bedrooms were all designed by the architects and custom-made.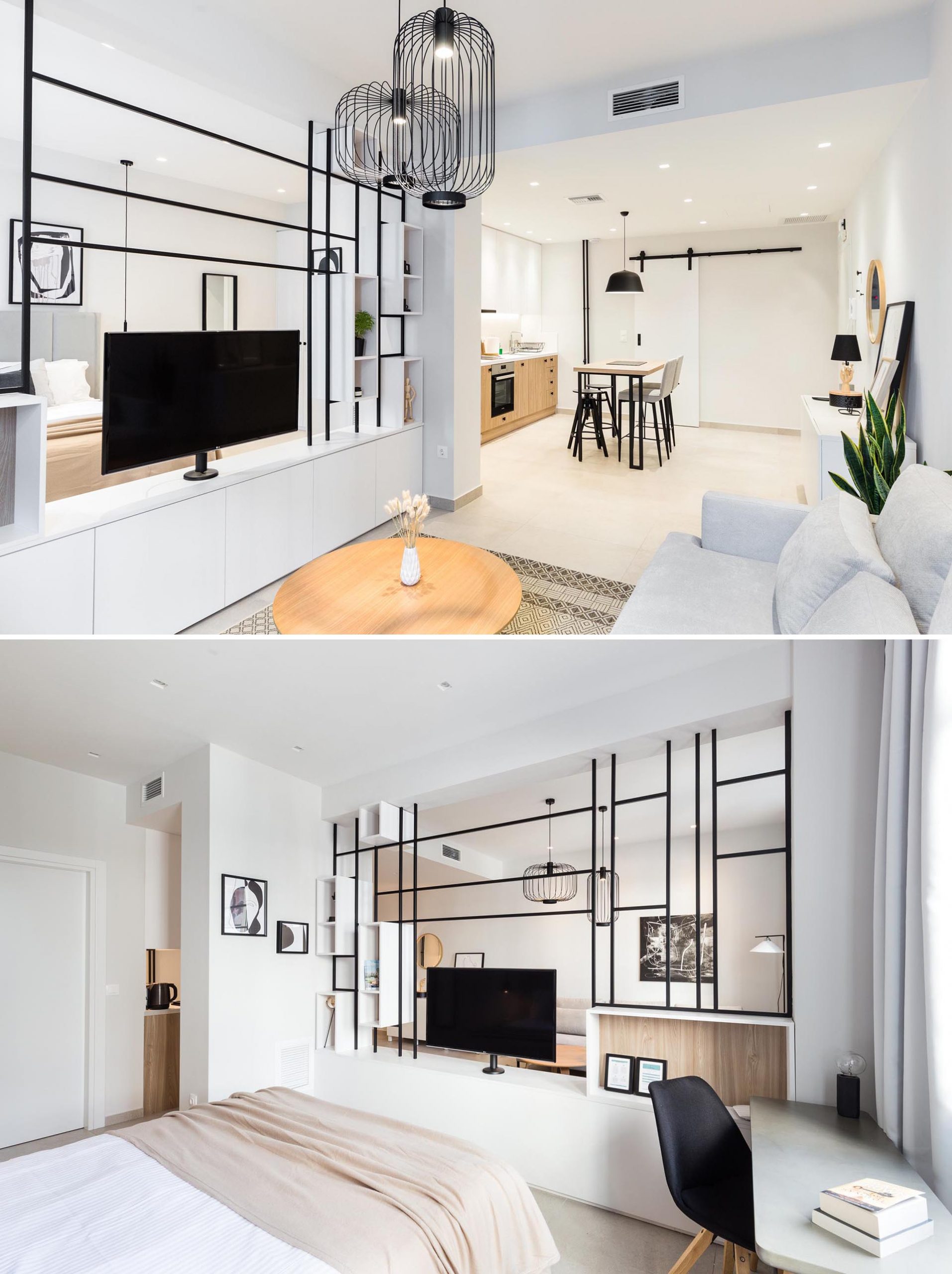 The bedroom also includes a small desk in the corner, while a plant by the bed adds a welcome touch of greenery.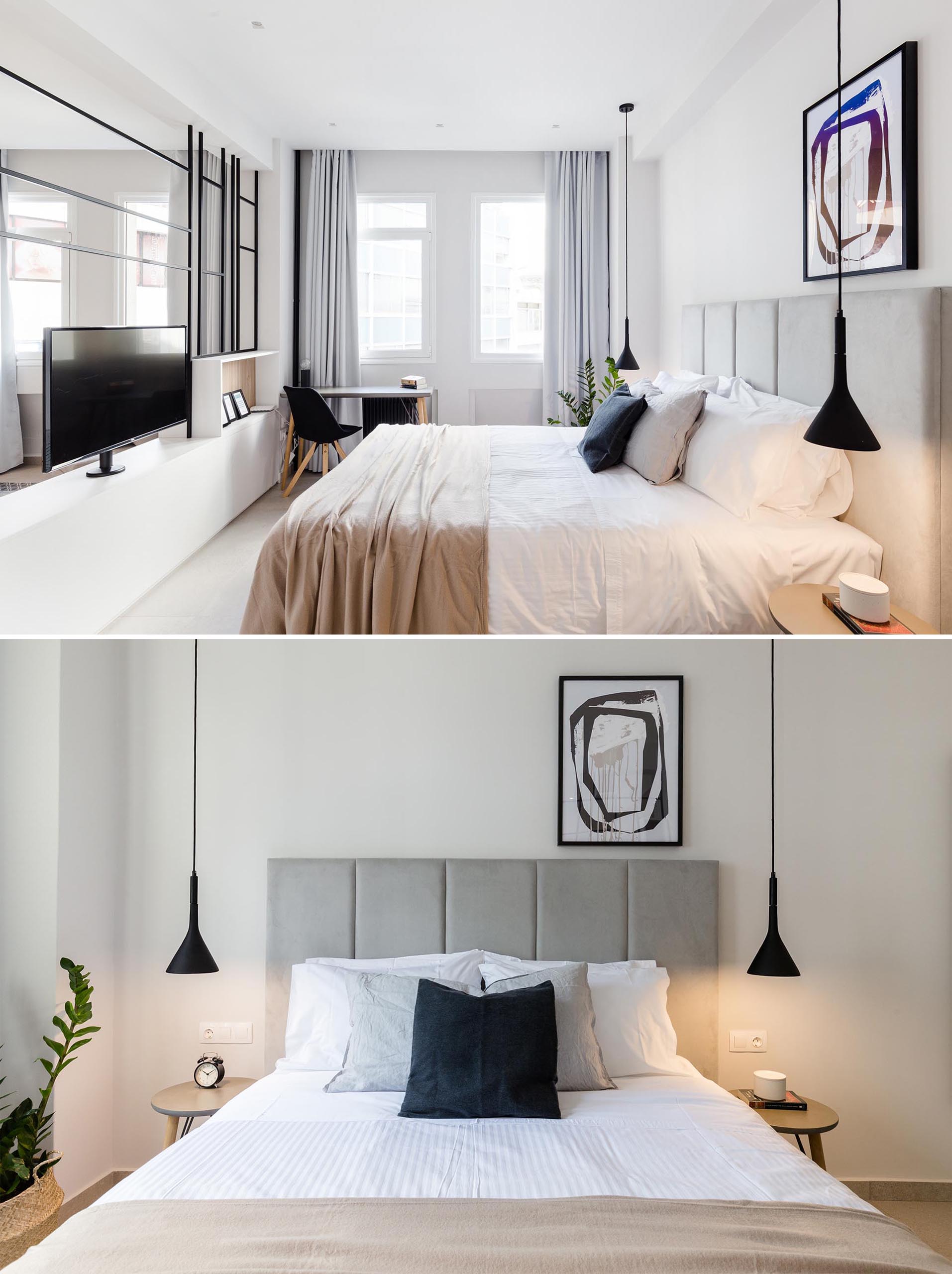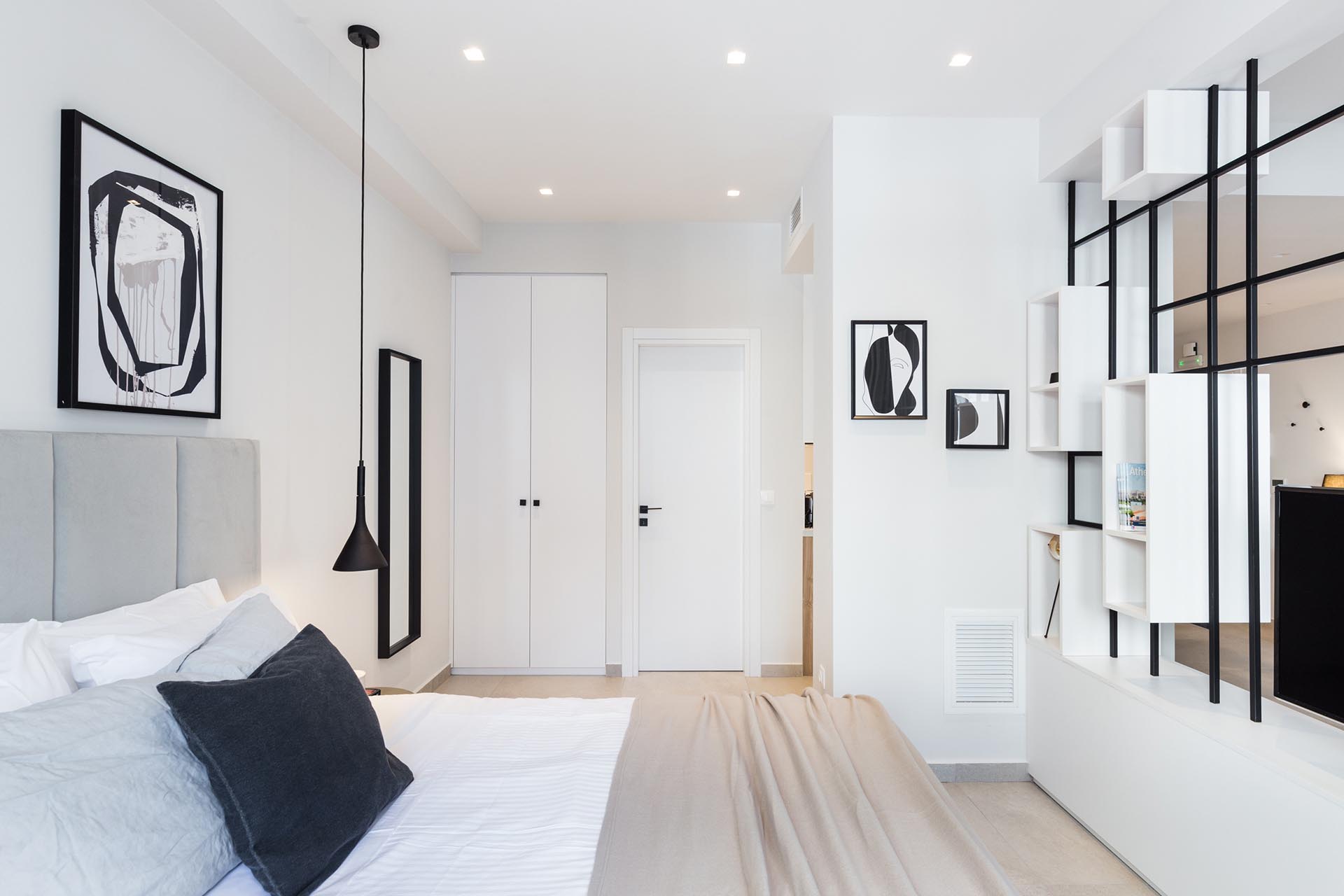 The gray tiles make another appearance in the bathroom, while an open wood shelf under the vanity complements the pendant lighting.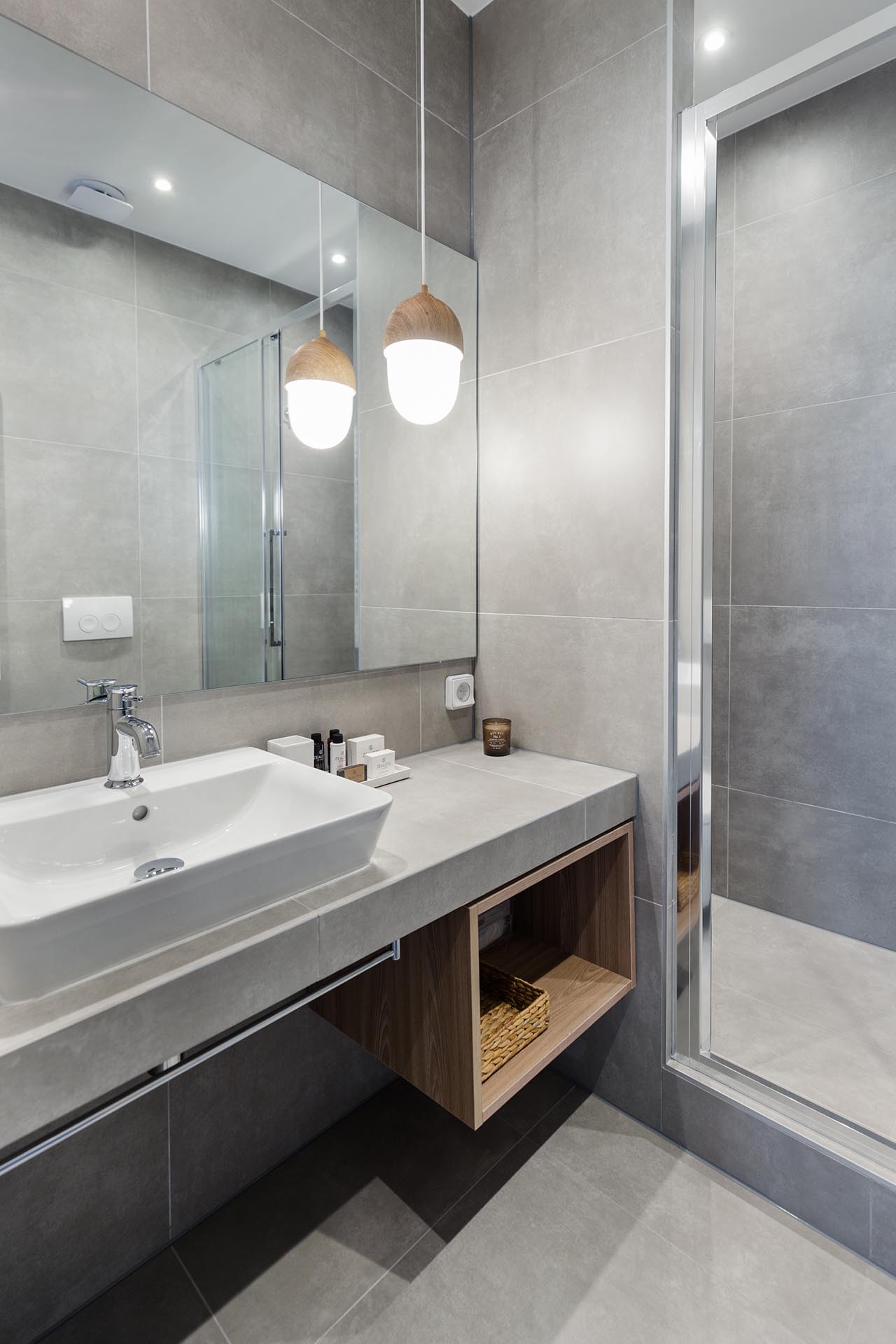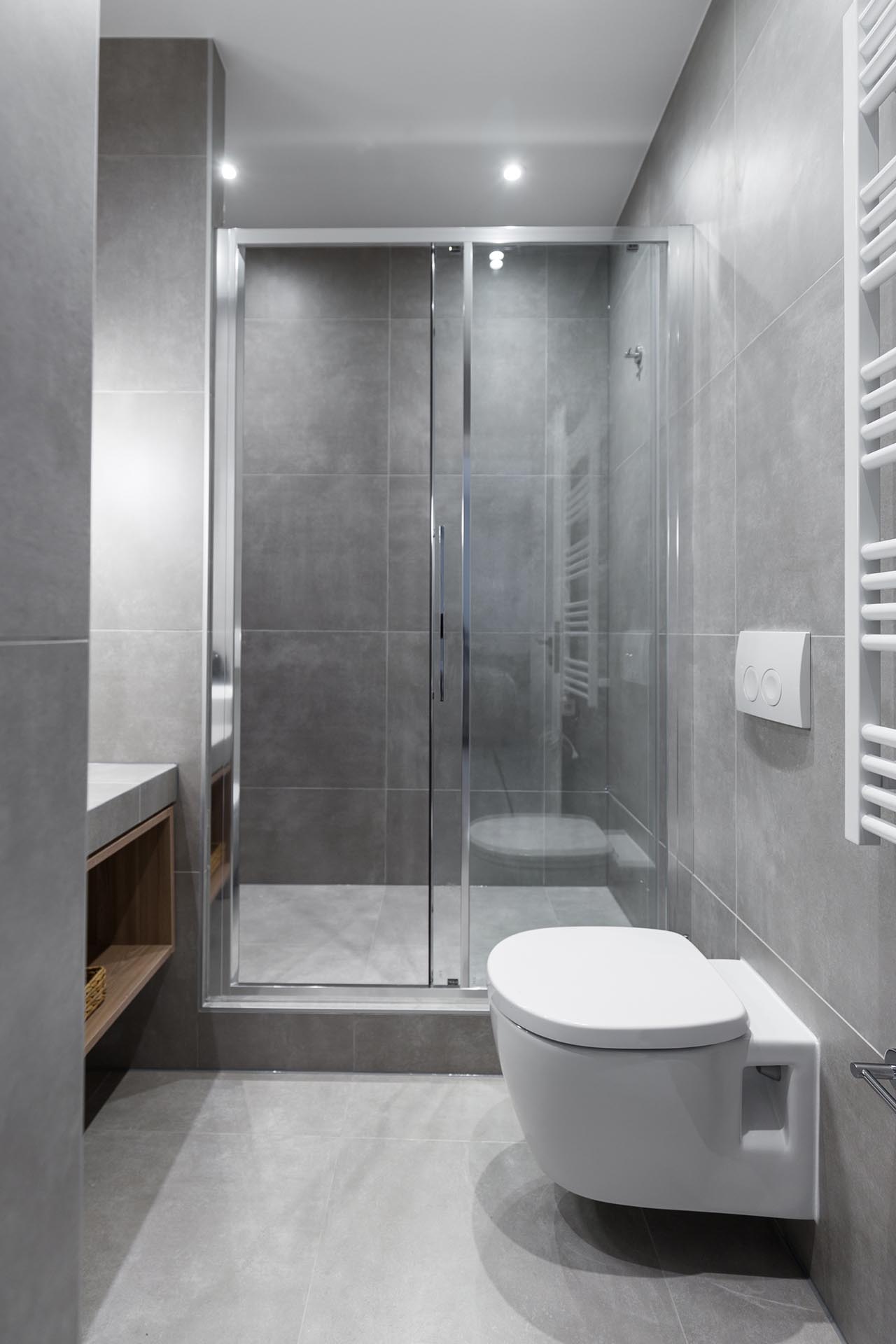 Photography by Andreas Markou | Architectural and interior design study: 3NK Engineers & Architects | Design study group: Evi Stylianidi, Interior Designer-Civil engineer NTUA | Project Management – Construction: 3NK Engineers & Architects