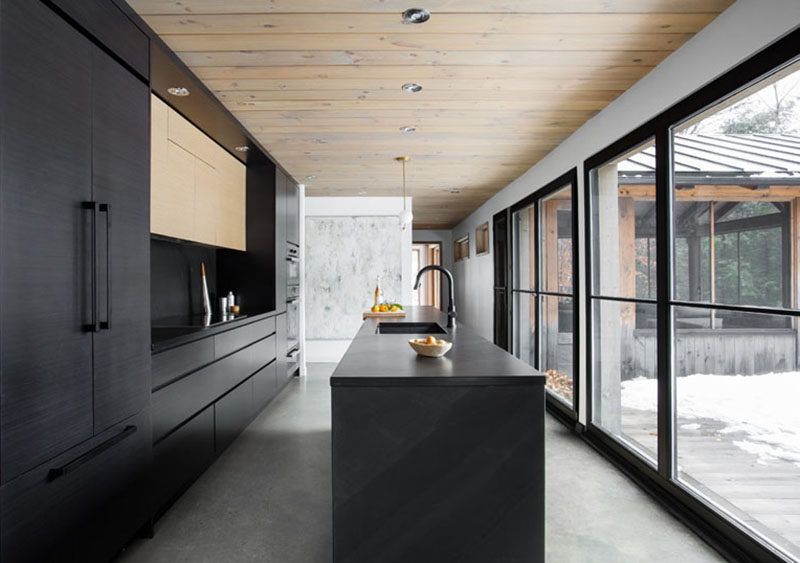 Interior designer Catlin Stothers recently completed the interior of a two storey extension for a home on a private lake just north of Montreal, Quebec. Part of the extension included this all black kitchen.
Located just off of the main entrance, the black kitchen stands out against the light floors and white walls and fits right in with all of the other black elements found throughout the home.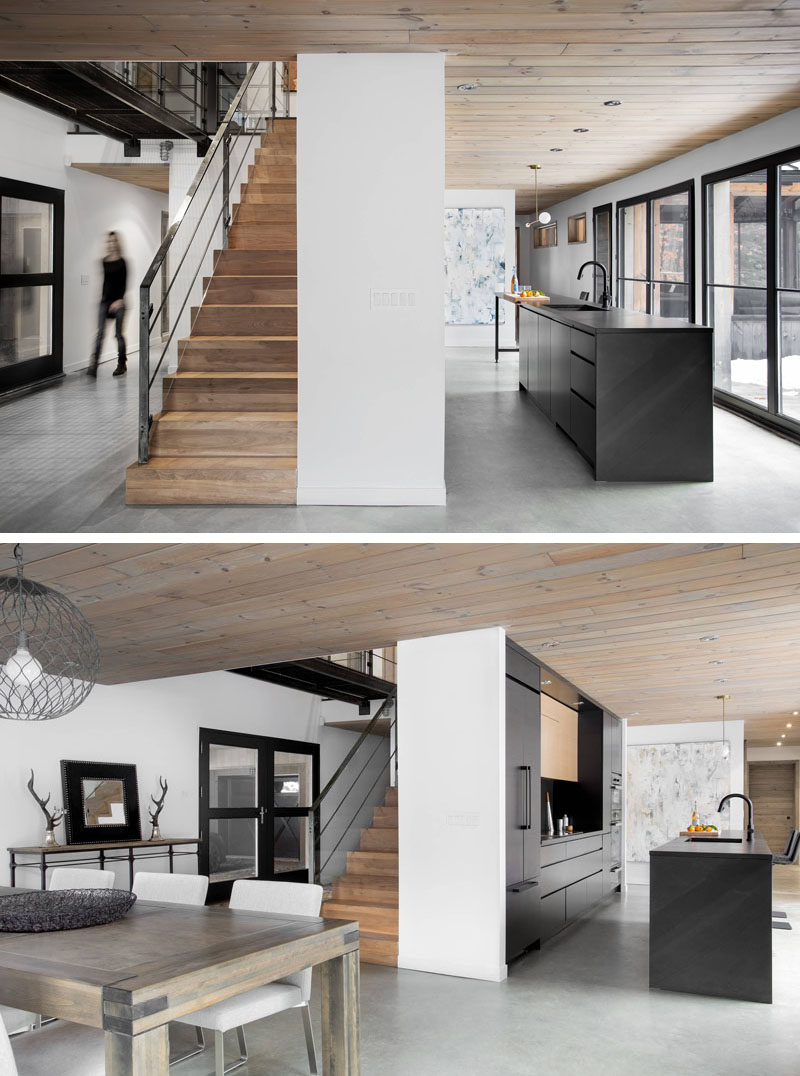 ---
The kitchen features an integrated fridge and freezer, an integrated stove top and an island to make preparing meals easy and convenient.
---
---
With the exception of the cabinets above the stove area, the entire kitchen is black, including the hardware, countertops, backsplash, and appliances.
---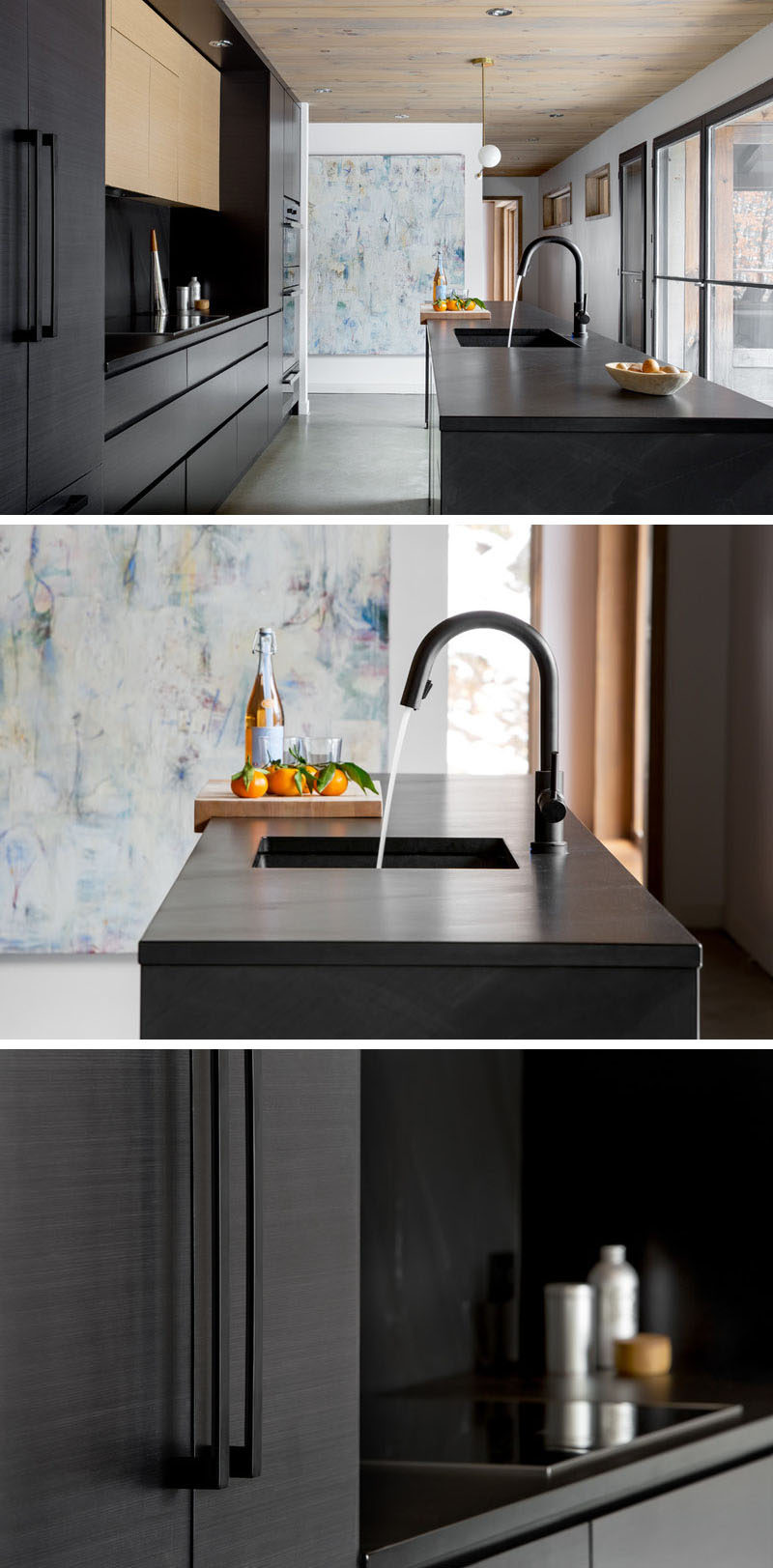 ---
The extended countertop can act as both additional counterspace as well as a bar where people can casually gather for a snack and a drink while dinner is still being prepared.
---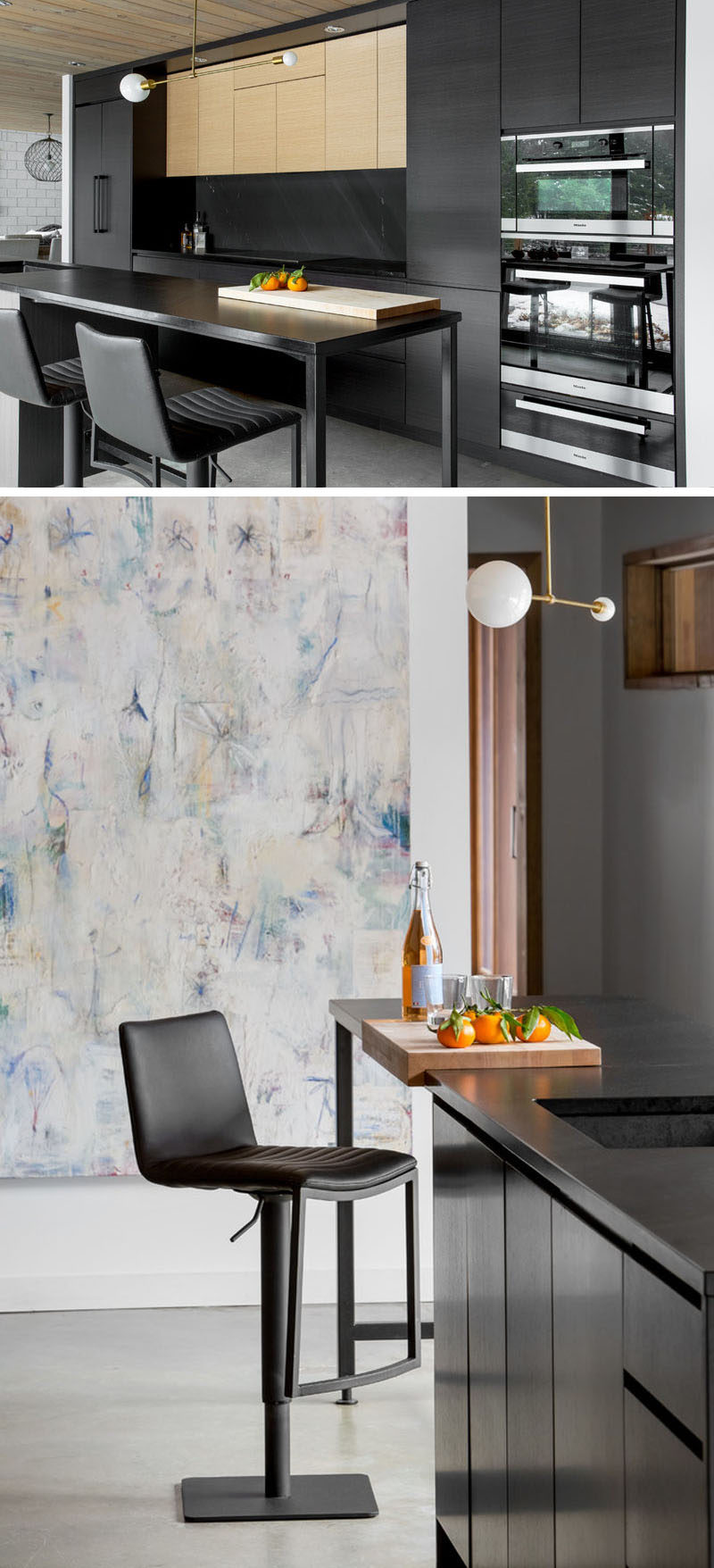 ---
To the side of the main kitchen is a large walk in pantry that has shelving, cupboard space, and additional counterspace perfect for keeping larger appliances out of the main part of the kitchen.
---