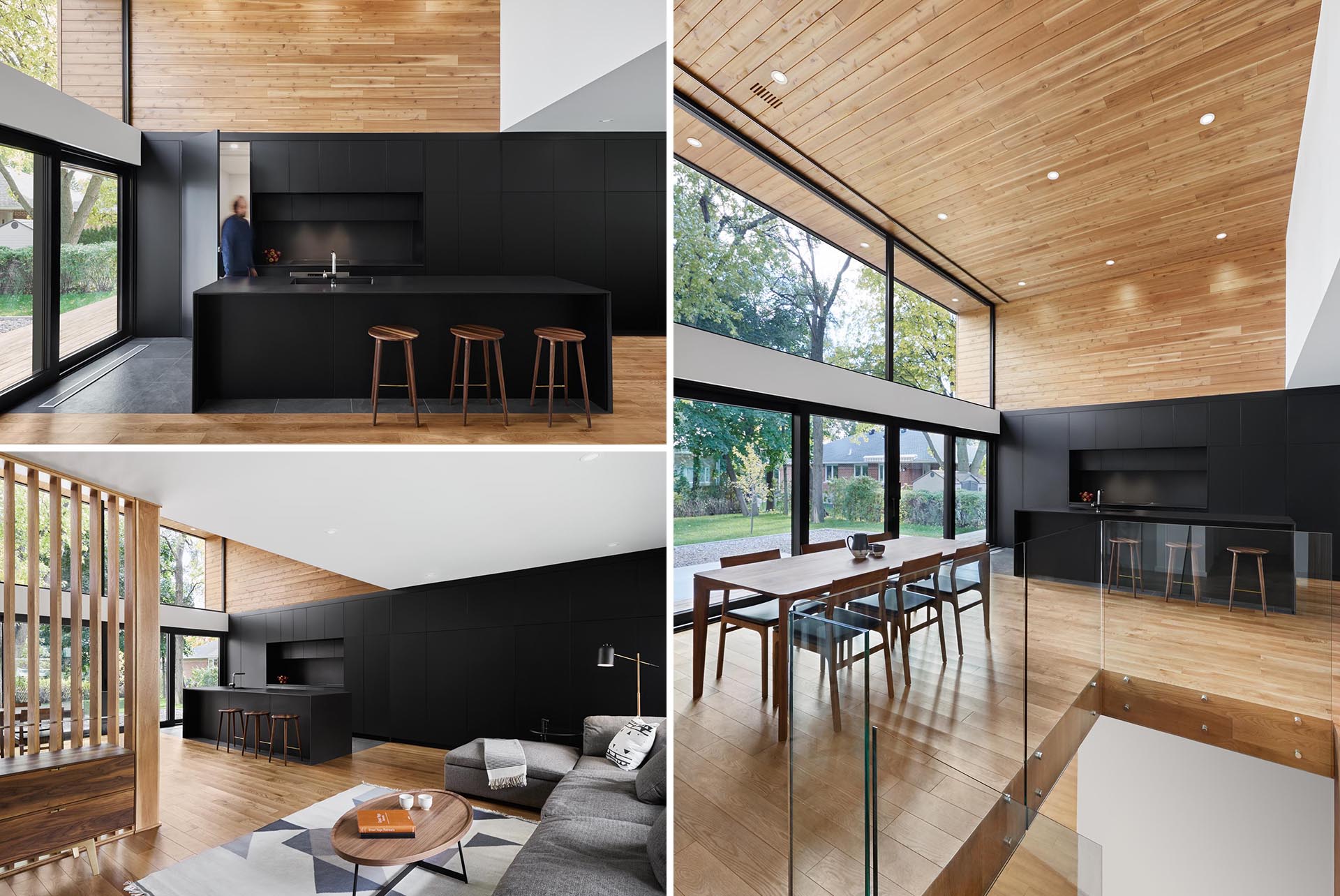 MXMA Architecture & Design has designed the remodel of a home in Montreal, Canada, and included in the renovation is a new matte black kitchen.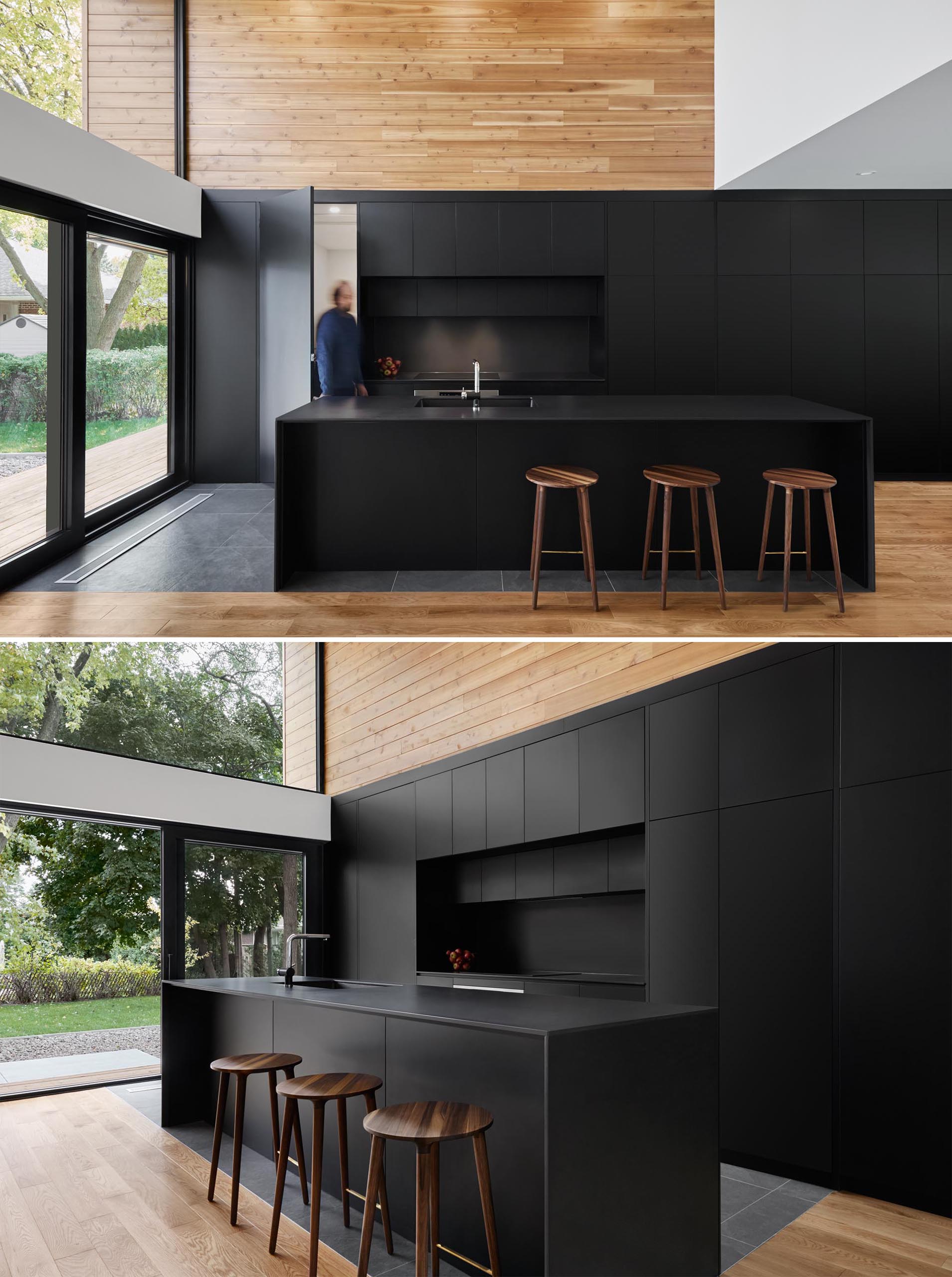 The black kitchen cabinets take up the entire length of the wall, creating a strong and bold focal point for the interior.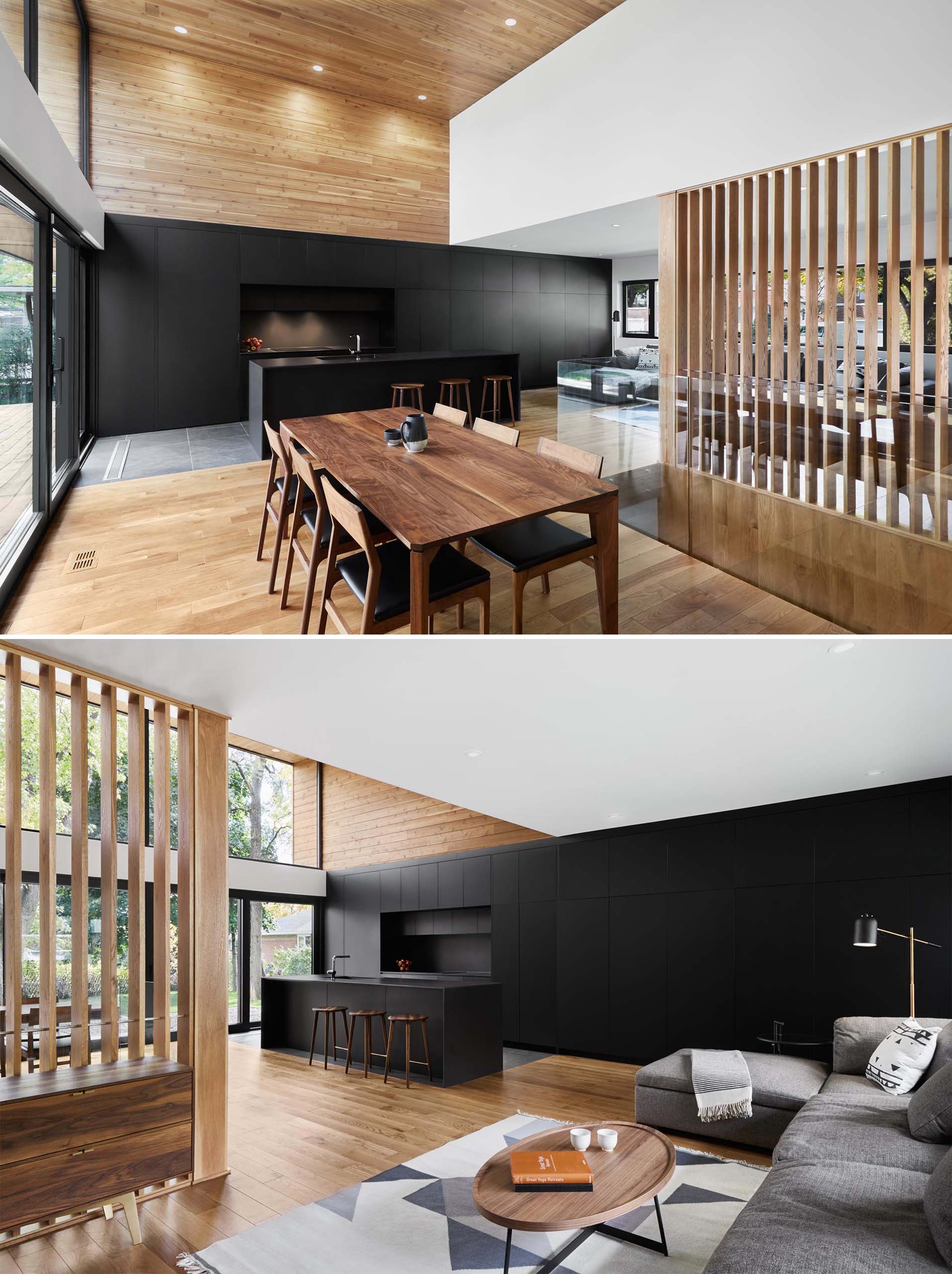 The minimalist hardware-free cabinets have integrated appliances, creating the seamless look that was desired.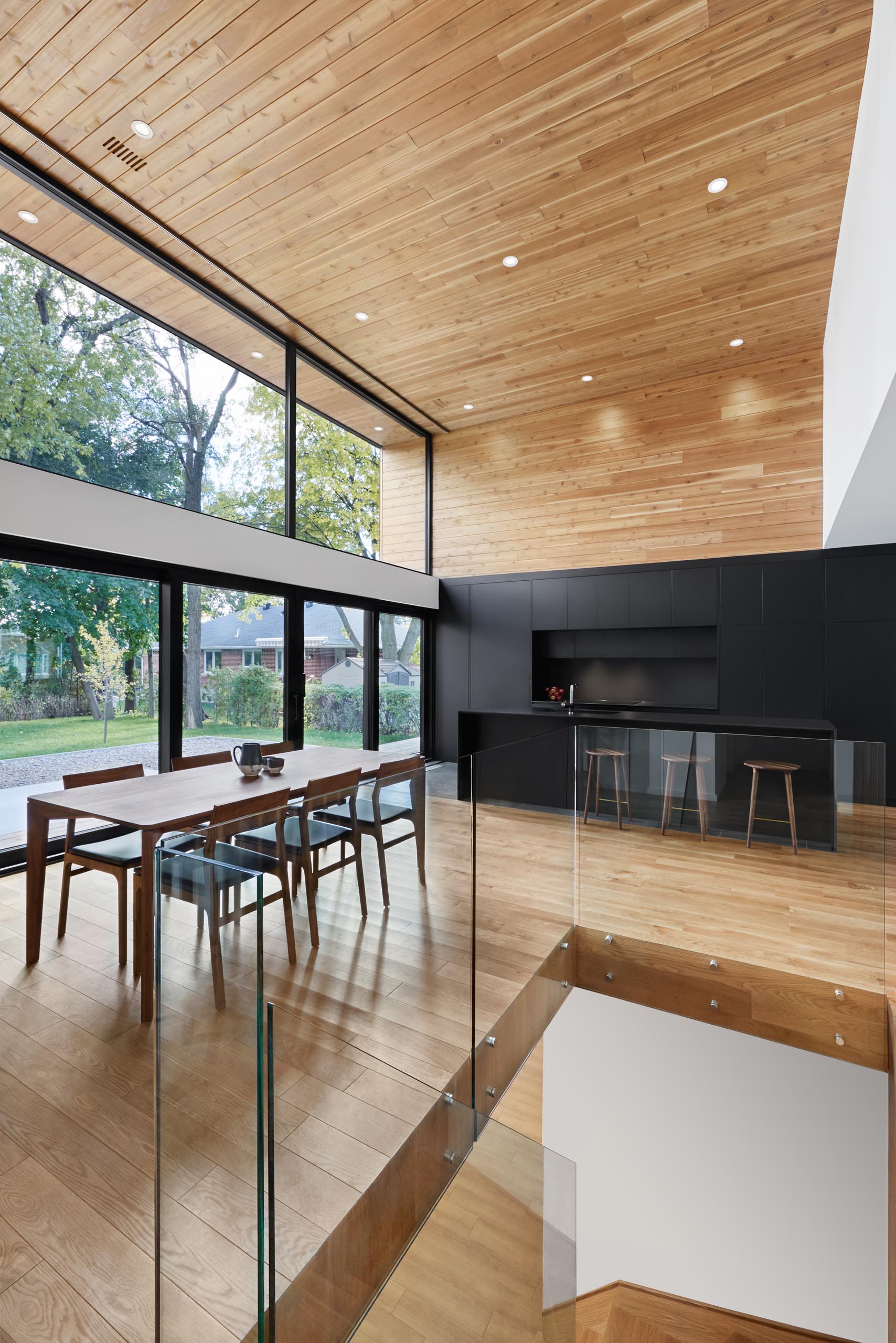 Black countertops top the cabinets, while a black backsplash continues the look.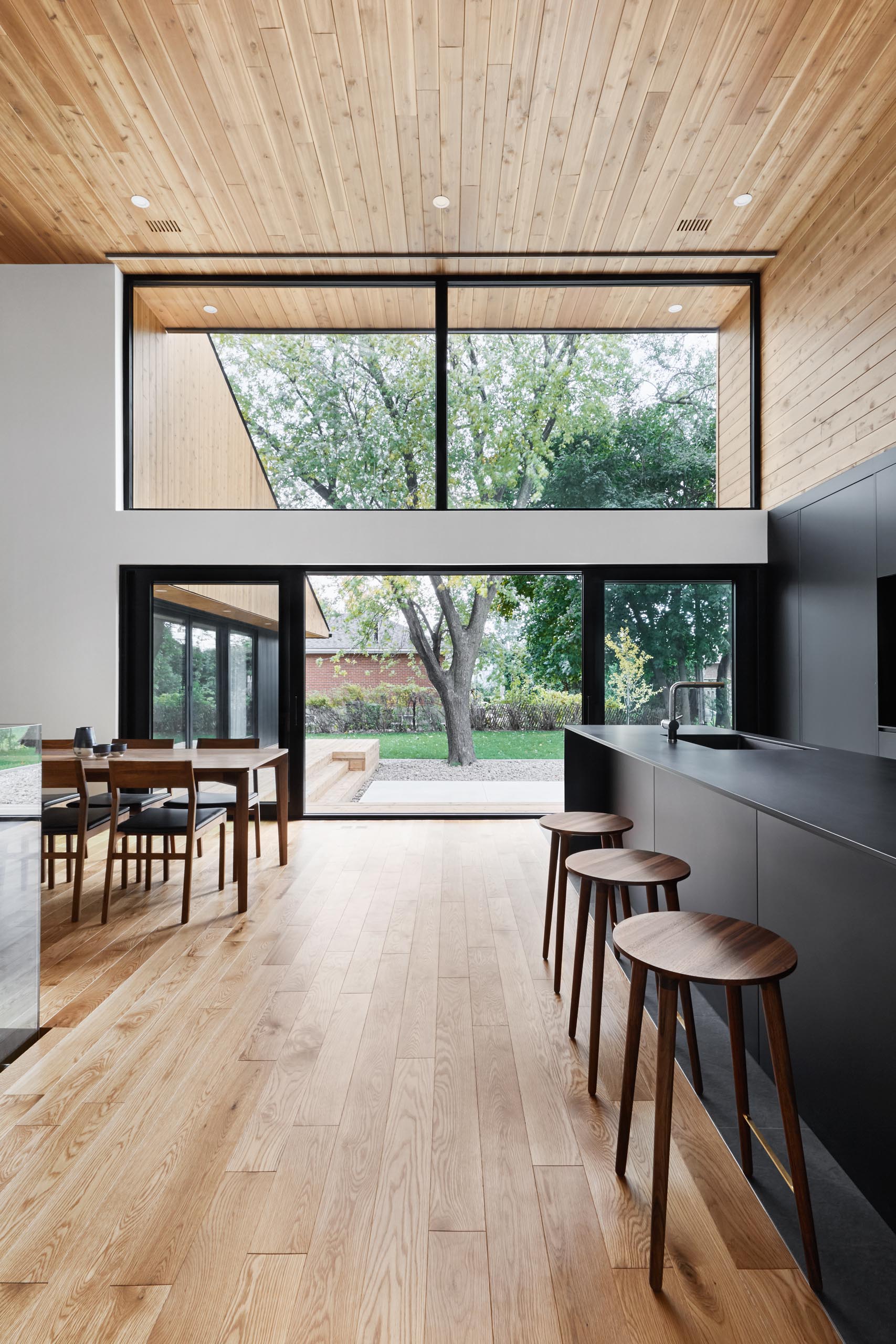 Let's take a look at the rest of the home…
The home, located on a corner lot and surrounded by mature trees, has a brick and stone exterior with black accents.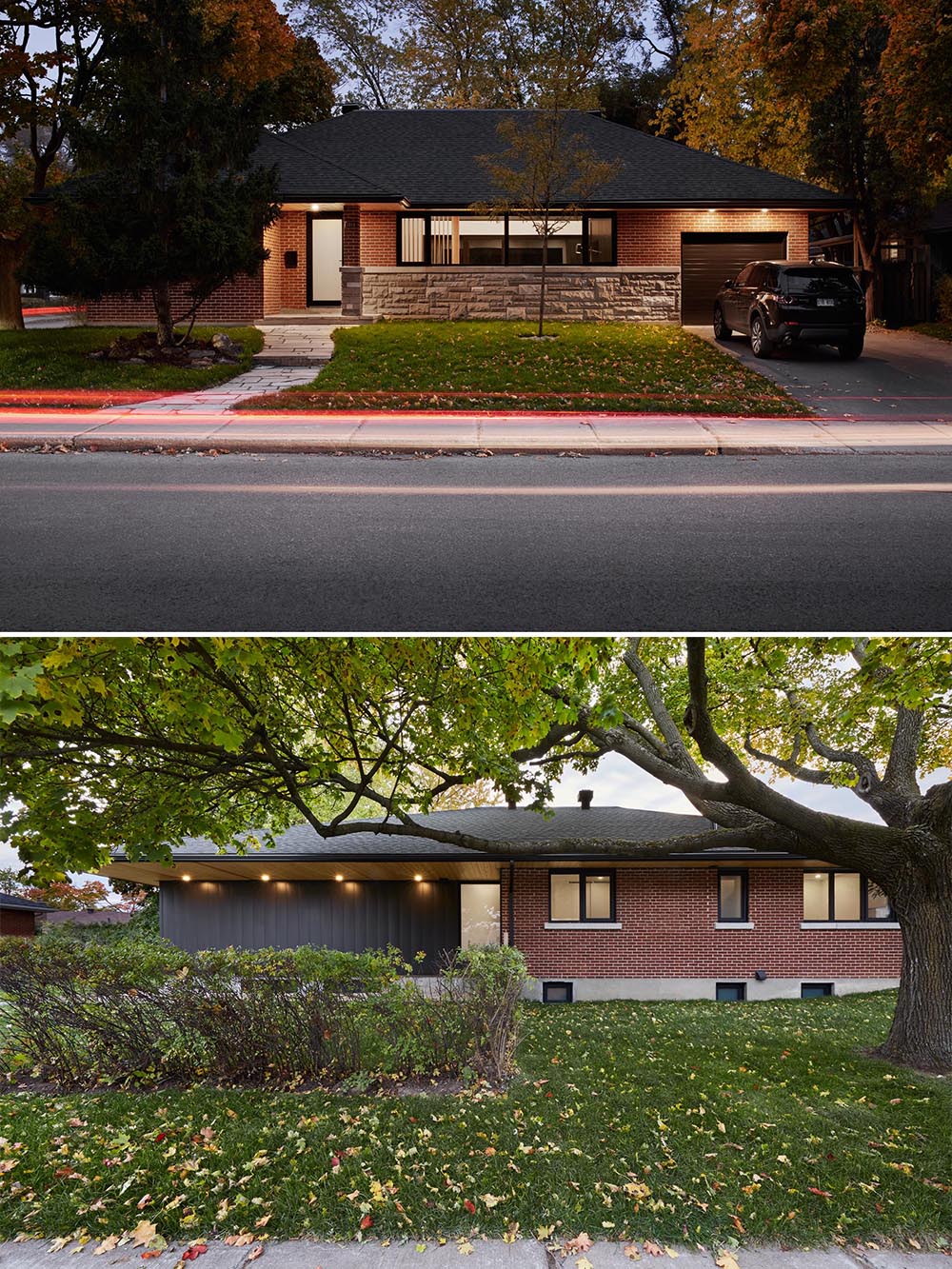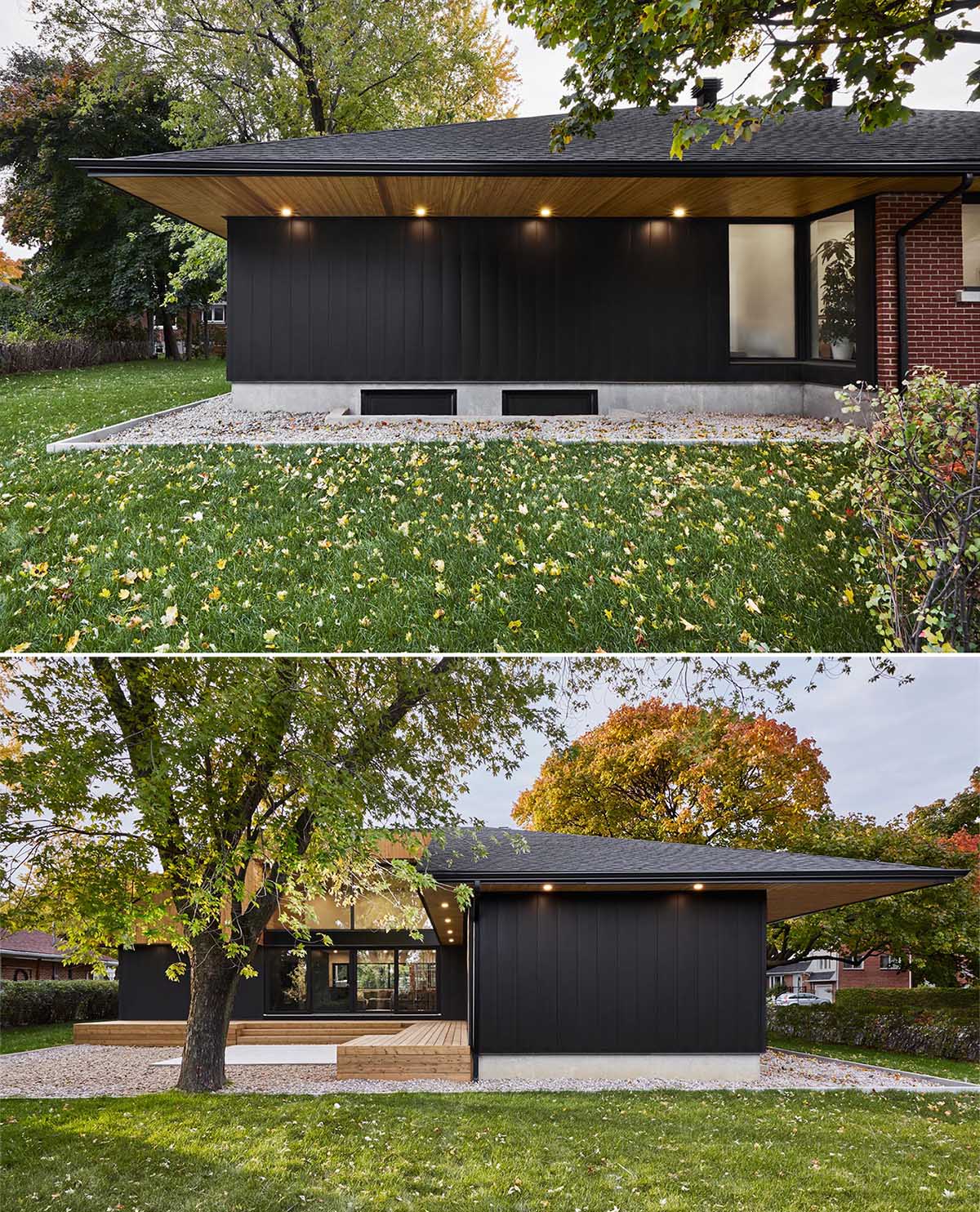 At the rear of the home, there's a wrap-around wood deck with steps leading down to a patio and the yard.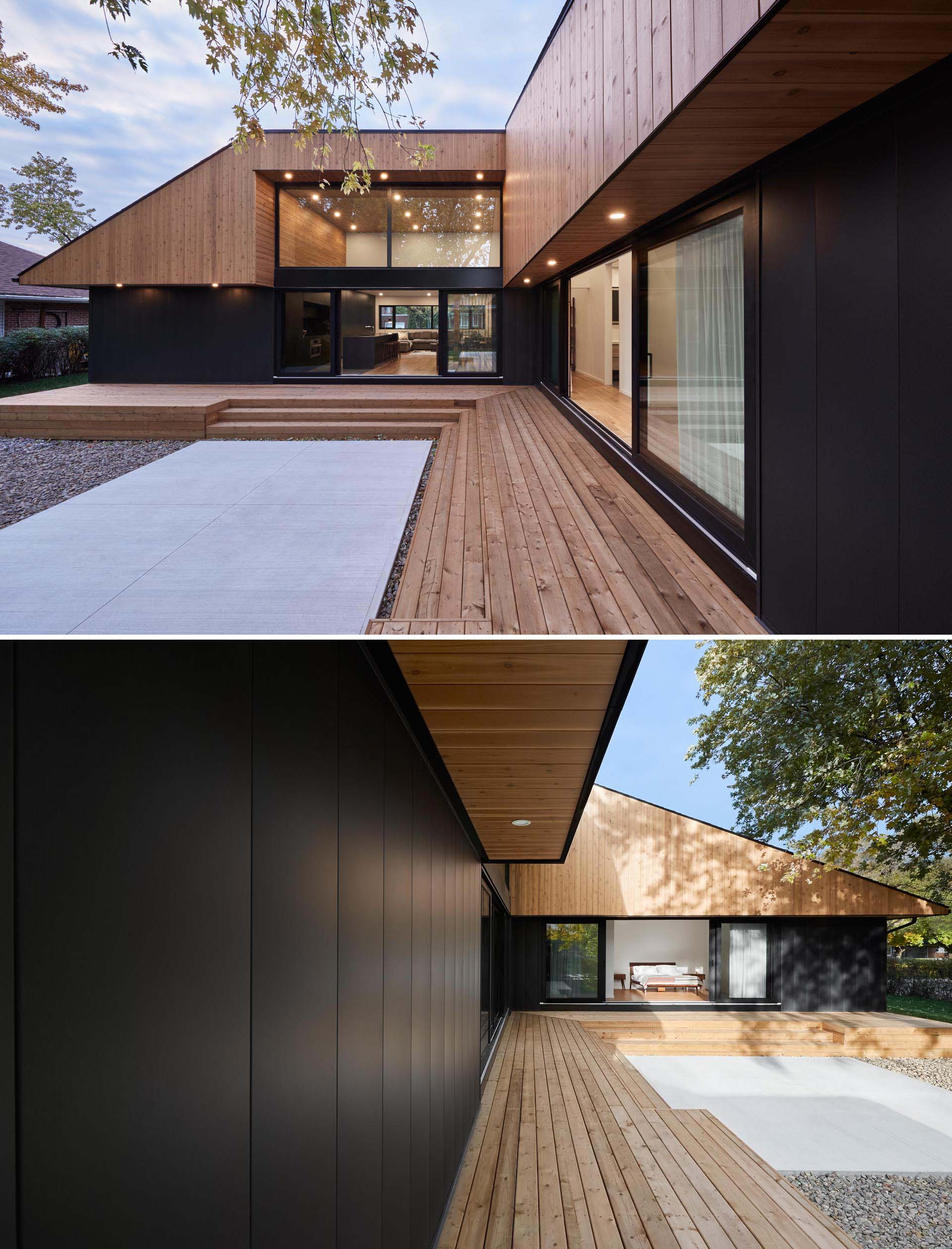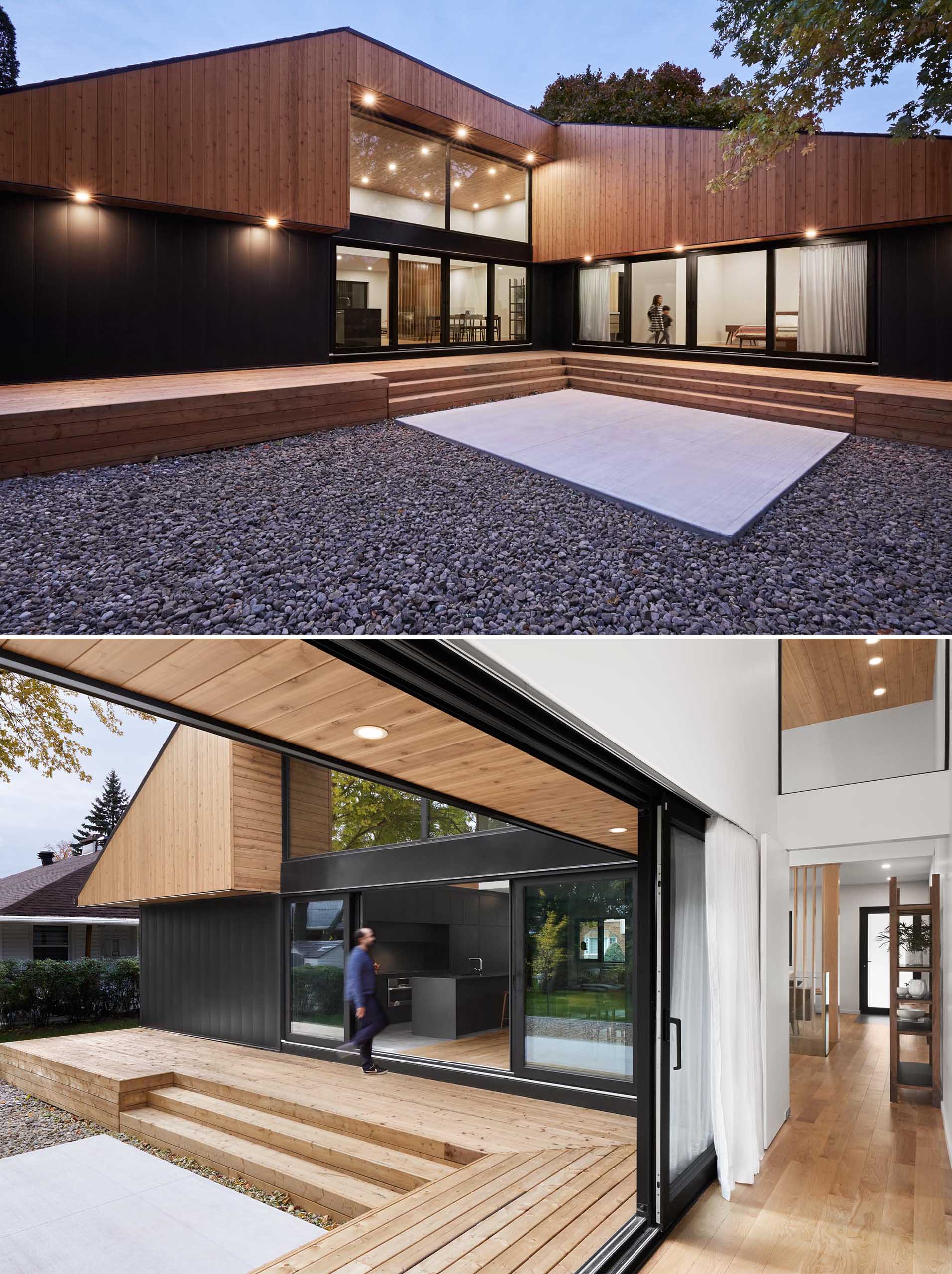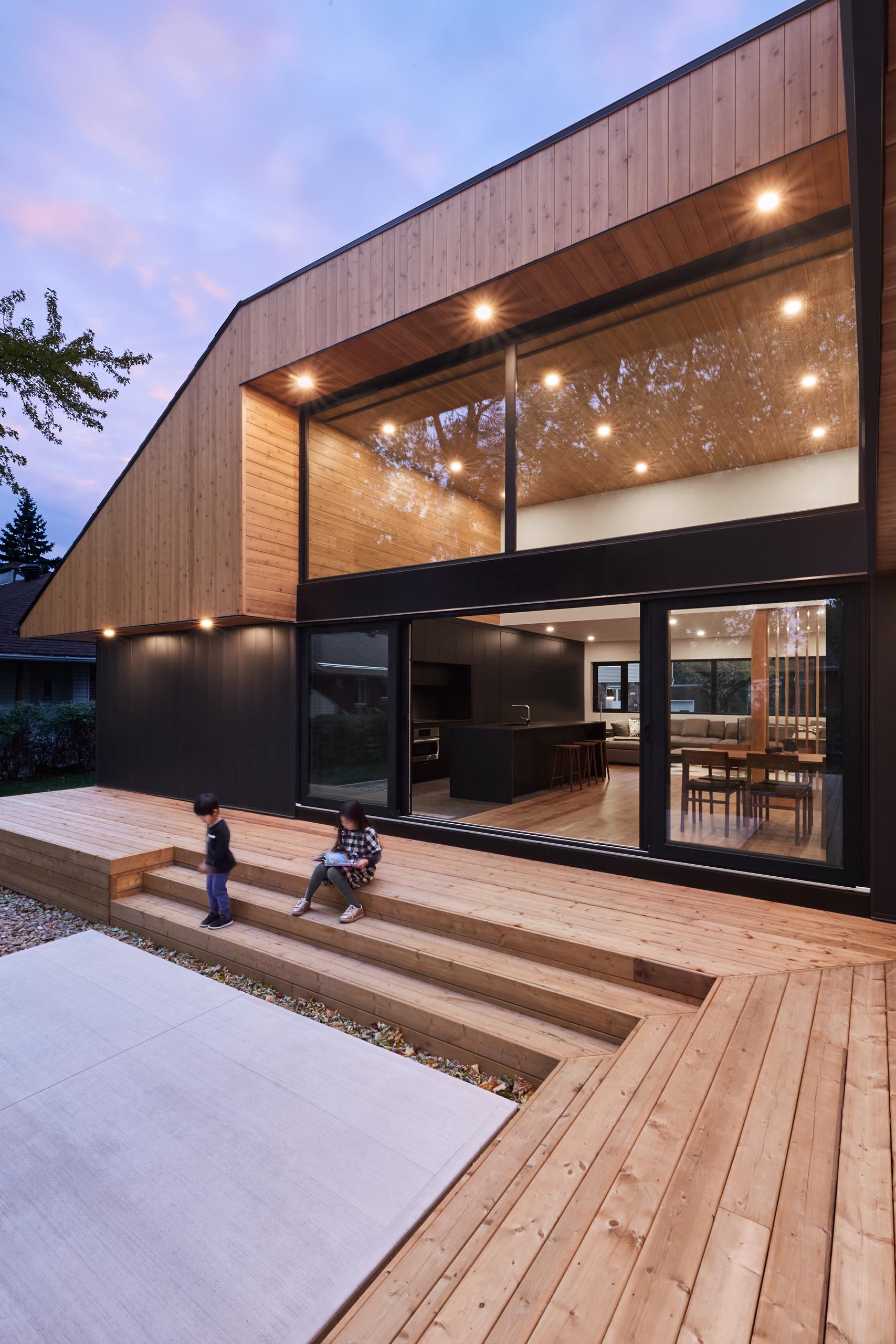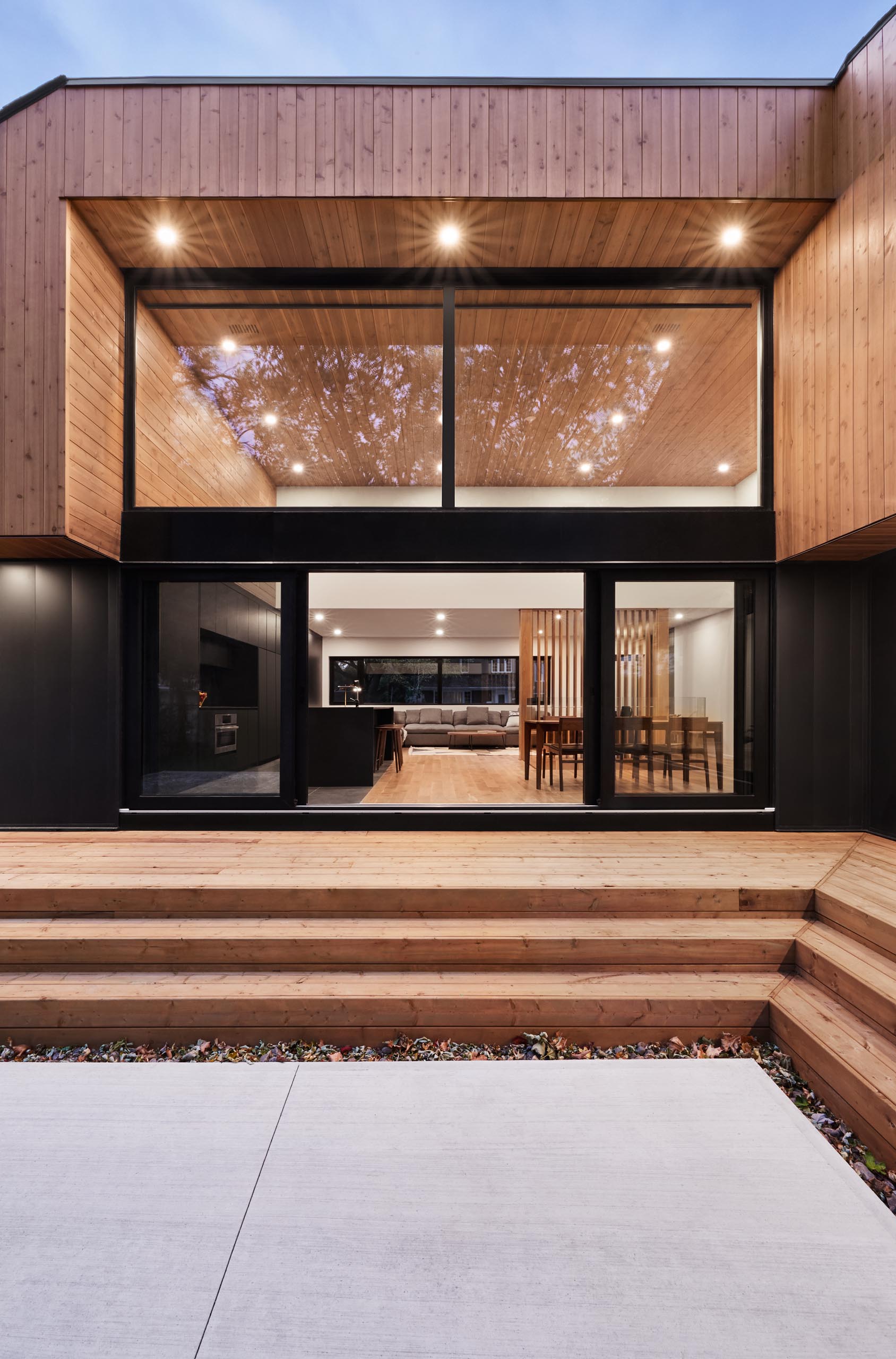 Large sliding black-framed doors open the home to the yard, while inside, there are high ceilings, bright white walls, a wood accents throughout, like the flooring and partition wall.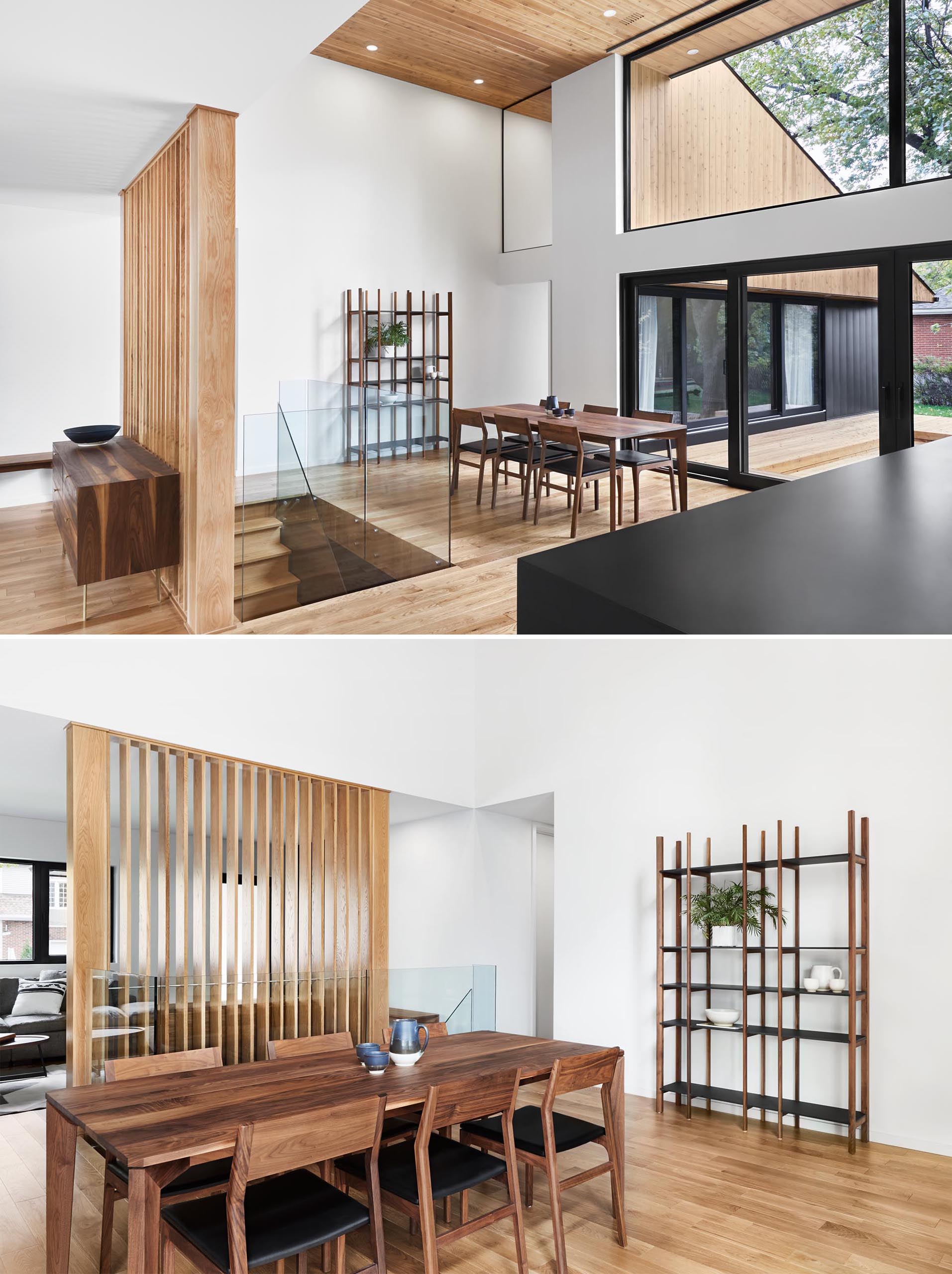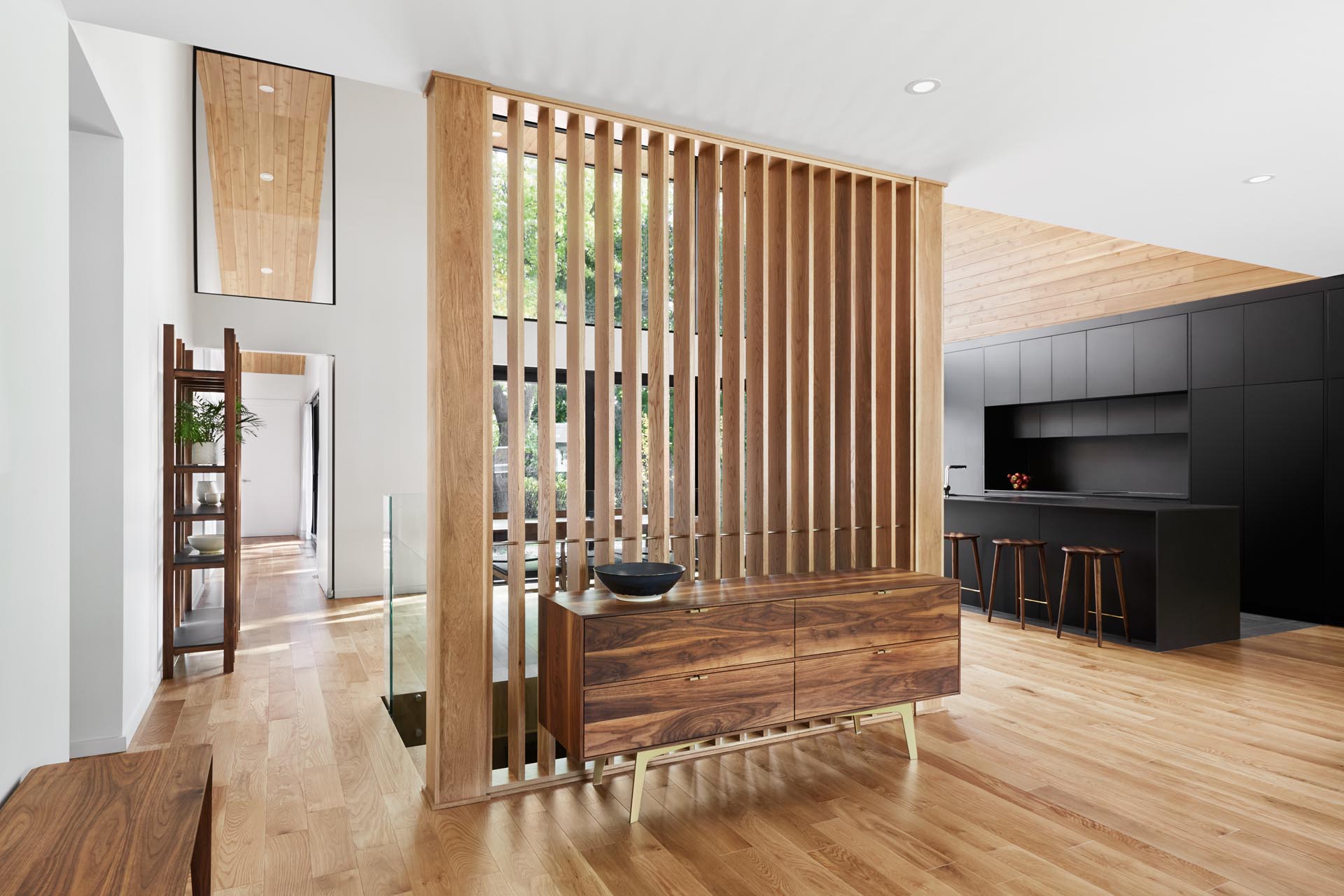 In the bathroom, large-format black tiles cover two of the walls, while there's a light wood vanity, and a wall of white hexagonal tiles.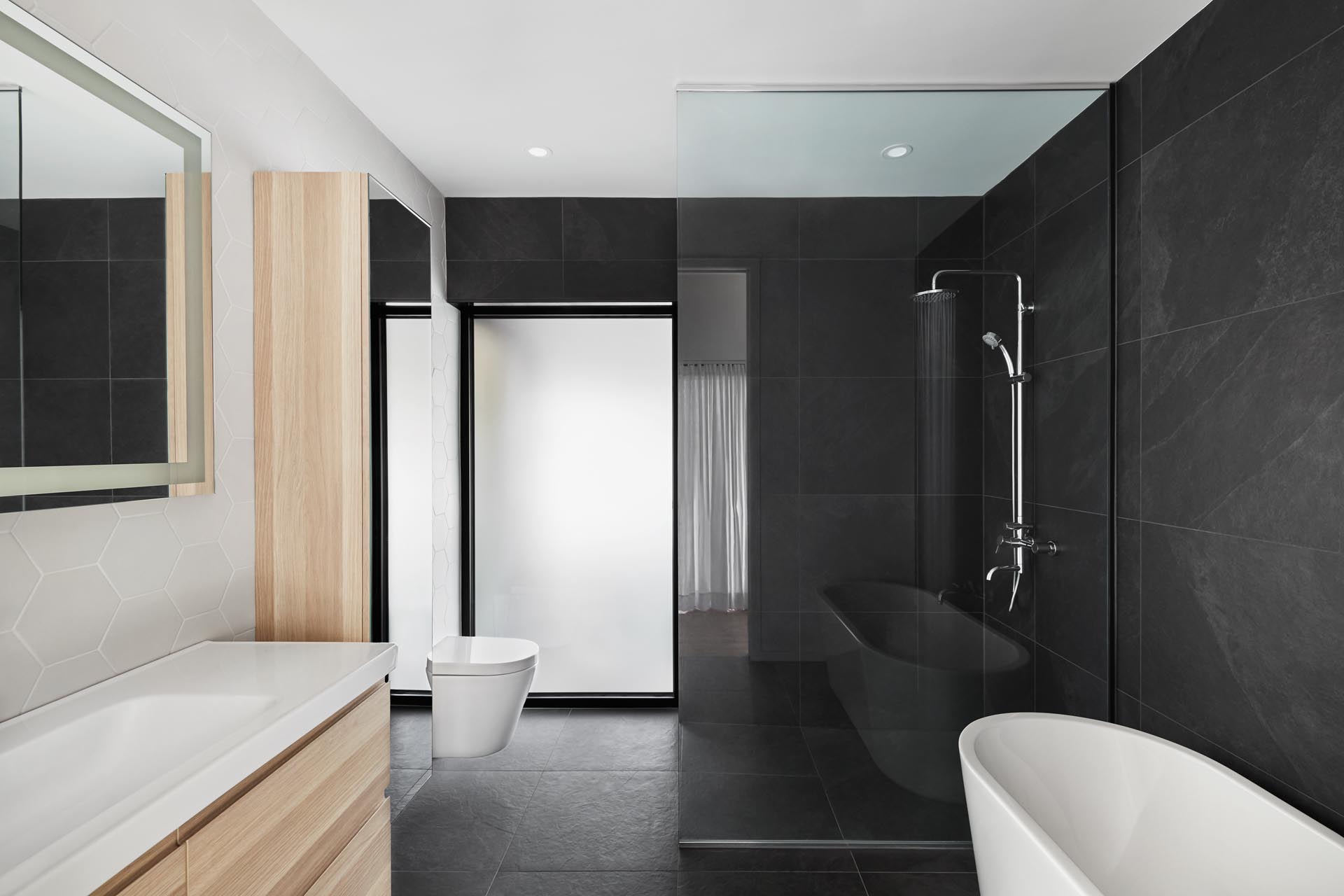 Here's a look at the floor plan for the home.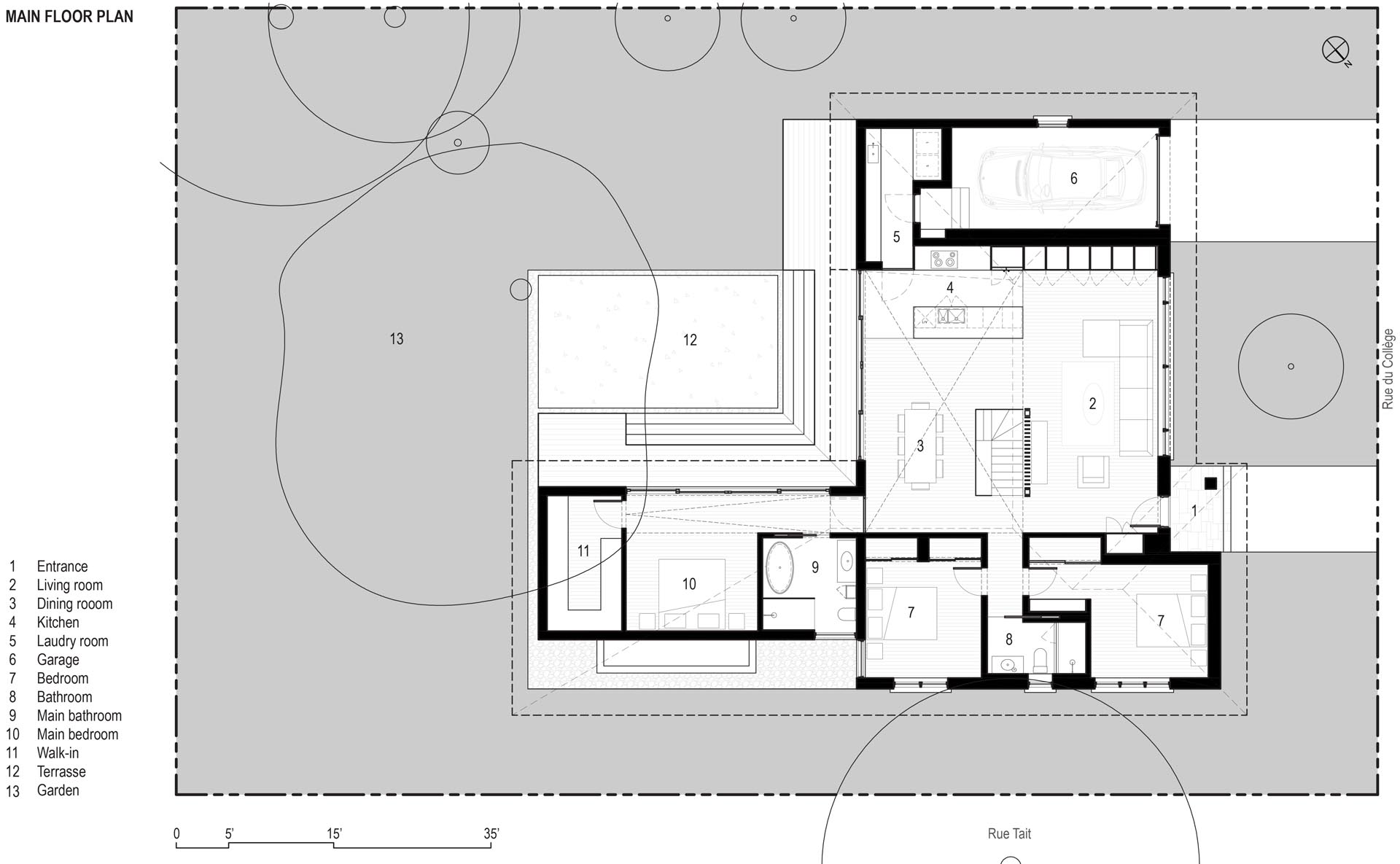 Photography by Annie Fafard | Architect: MXMA Architecture & Design | Project manager: Maxime Moreau, architect | Team: Isabelle. A. Jolicoeur, Gabrielle Morin | Contributors: Francis Raymond (GMV3D) | Contractor: Demonfort