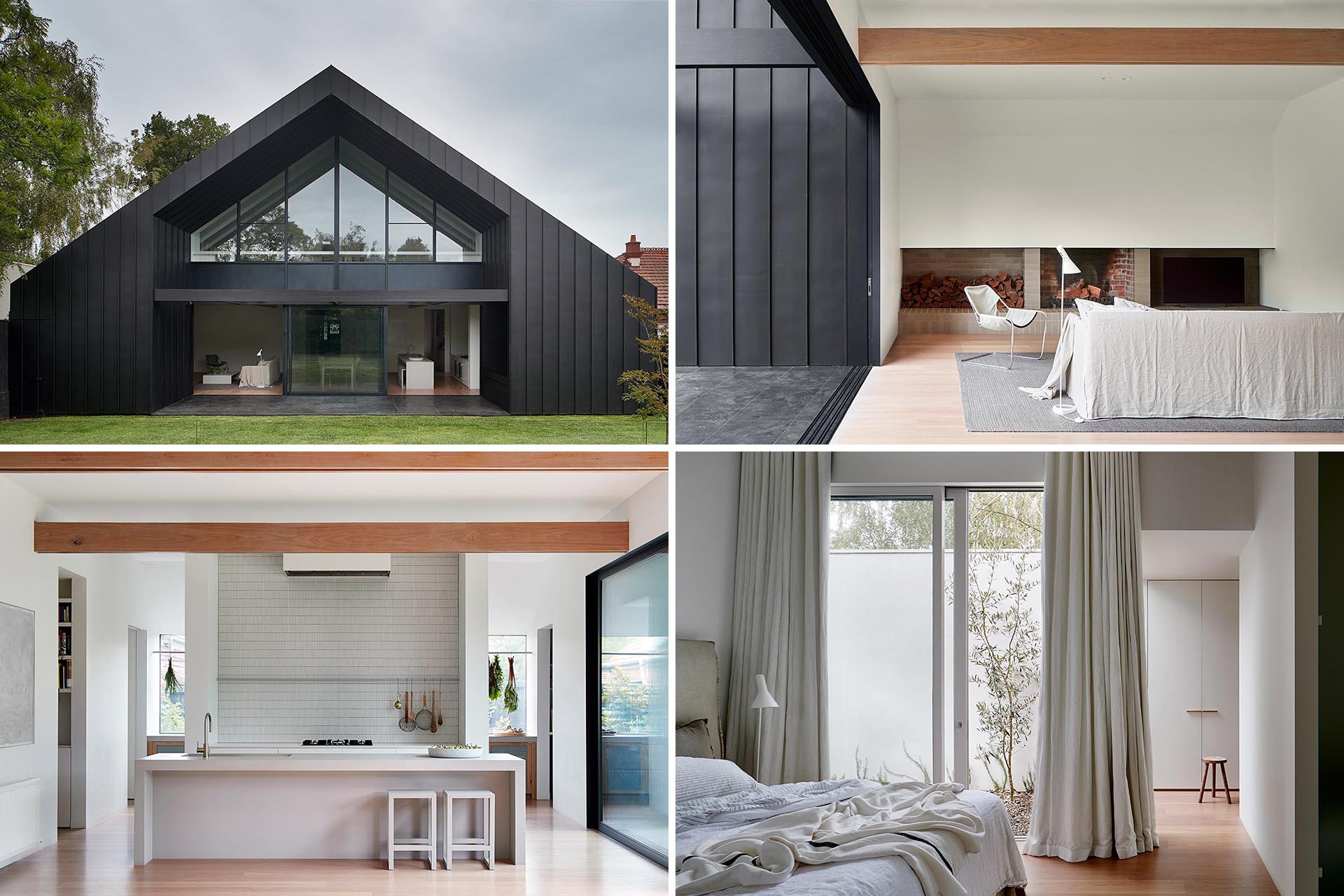 Studiofour has designed the remodel and addition of an existing Federation home in Australia.
Here's a look at the front of the original home, which was kept intact.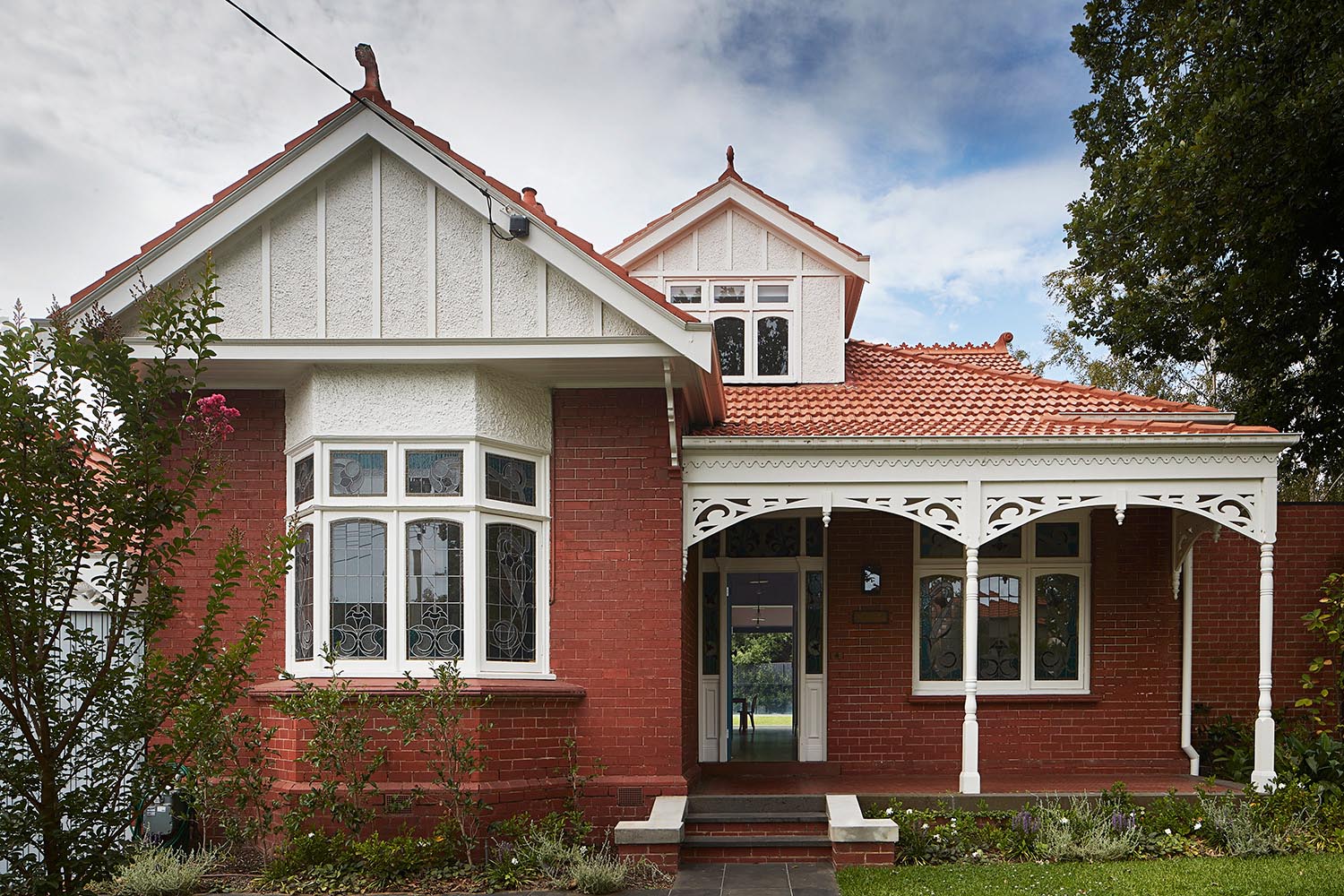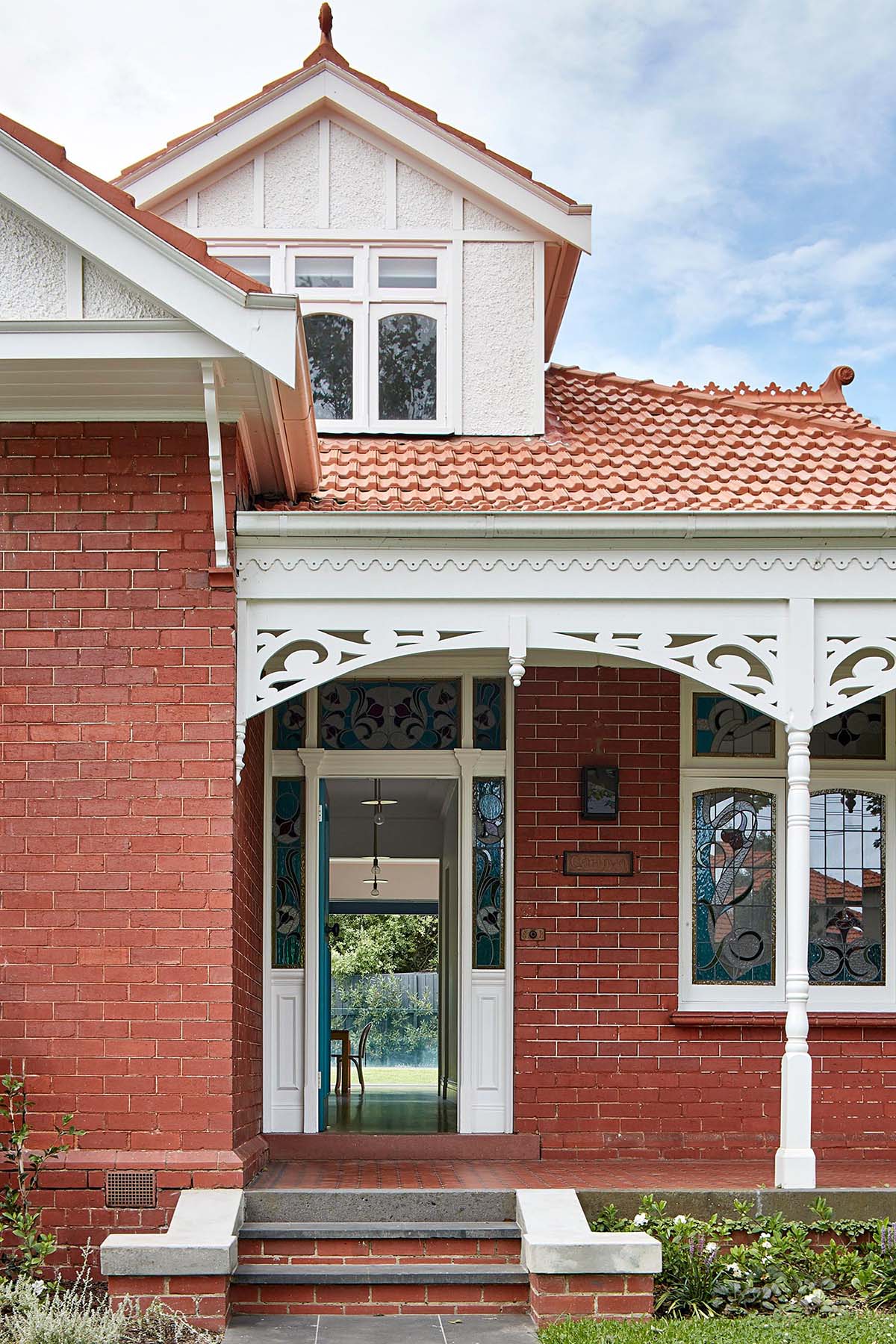 Stepping inside, new minimalist lighting and wood flooring have been added to the entry hallway.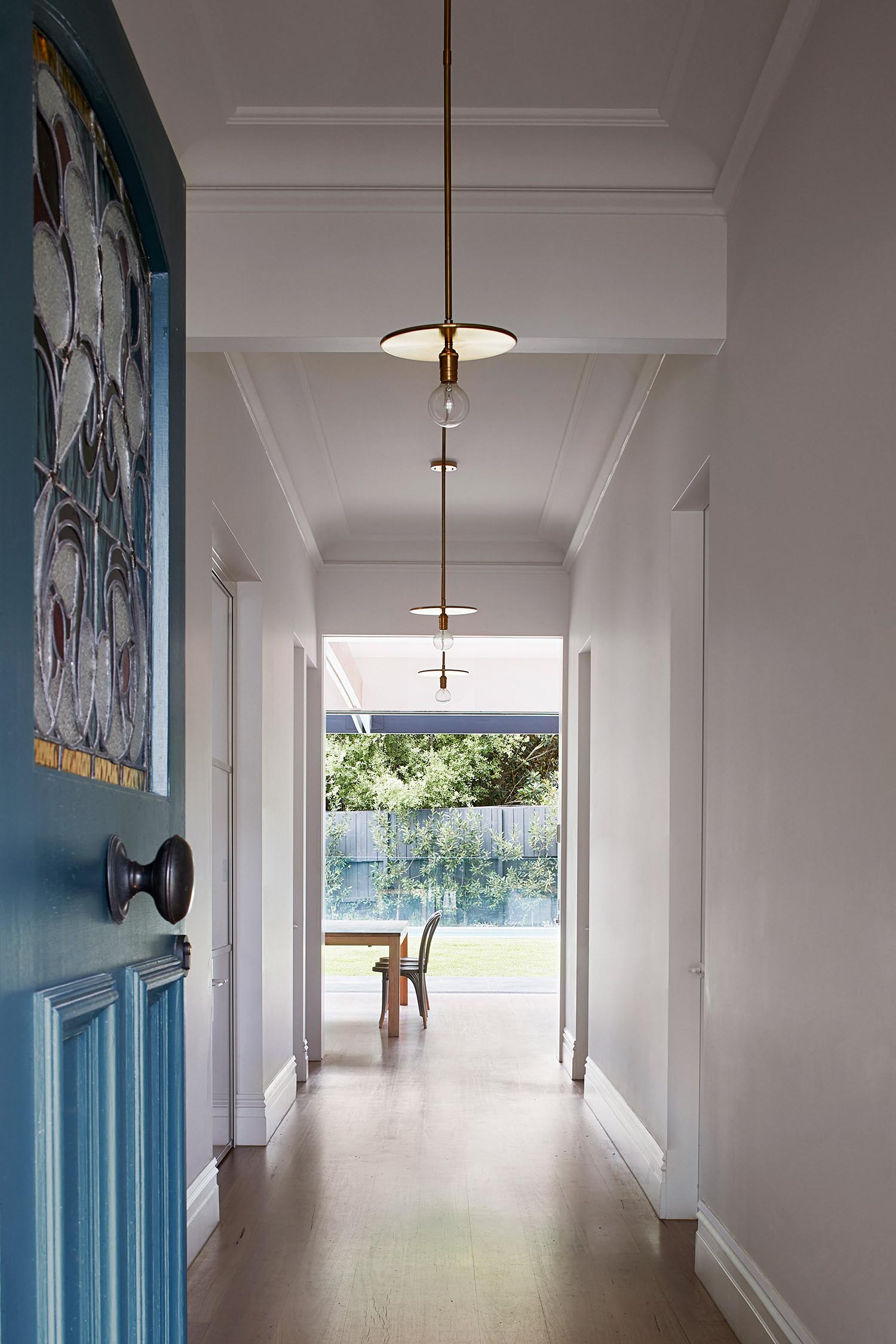 In the front sitting room, there are stained glass bay windows and a brick fireplace with firewood storage and bookshelves.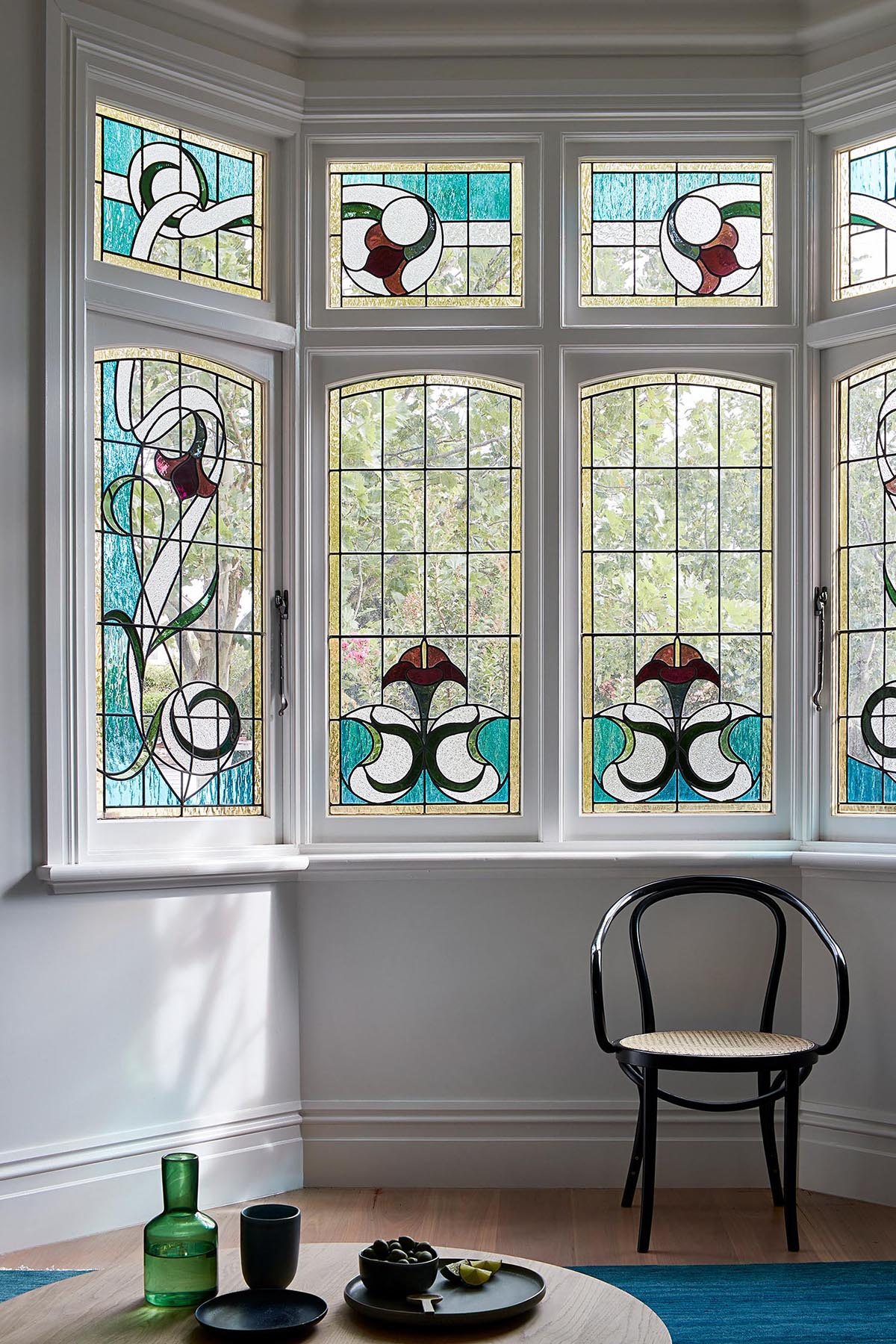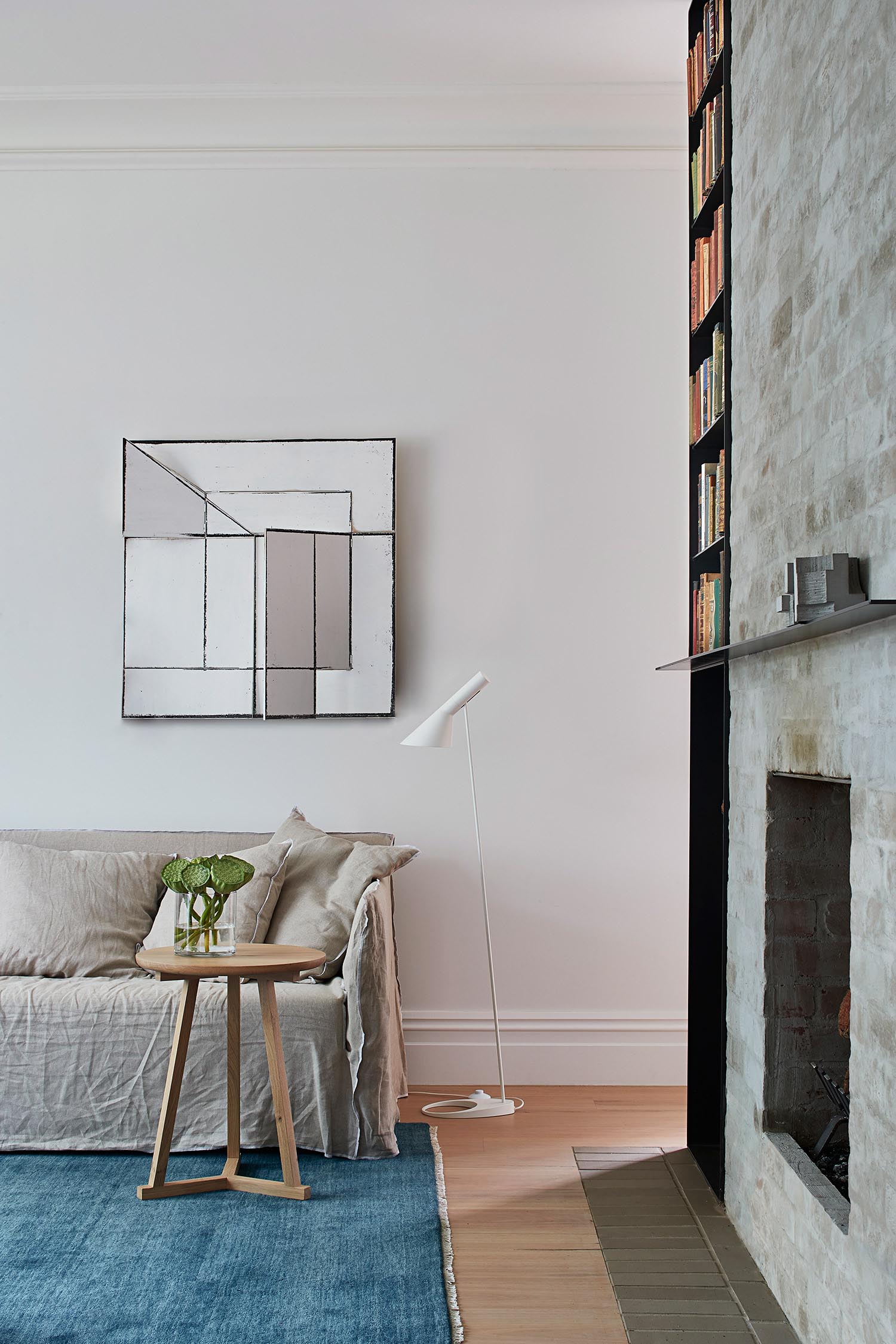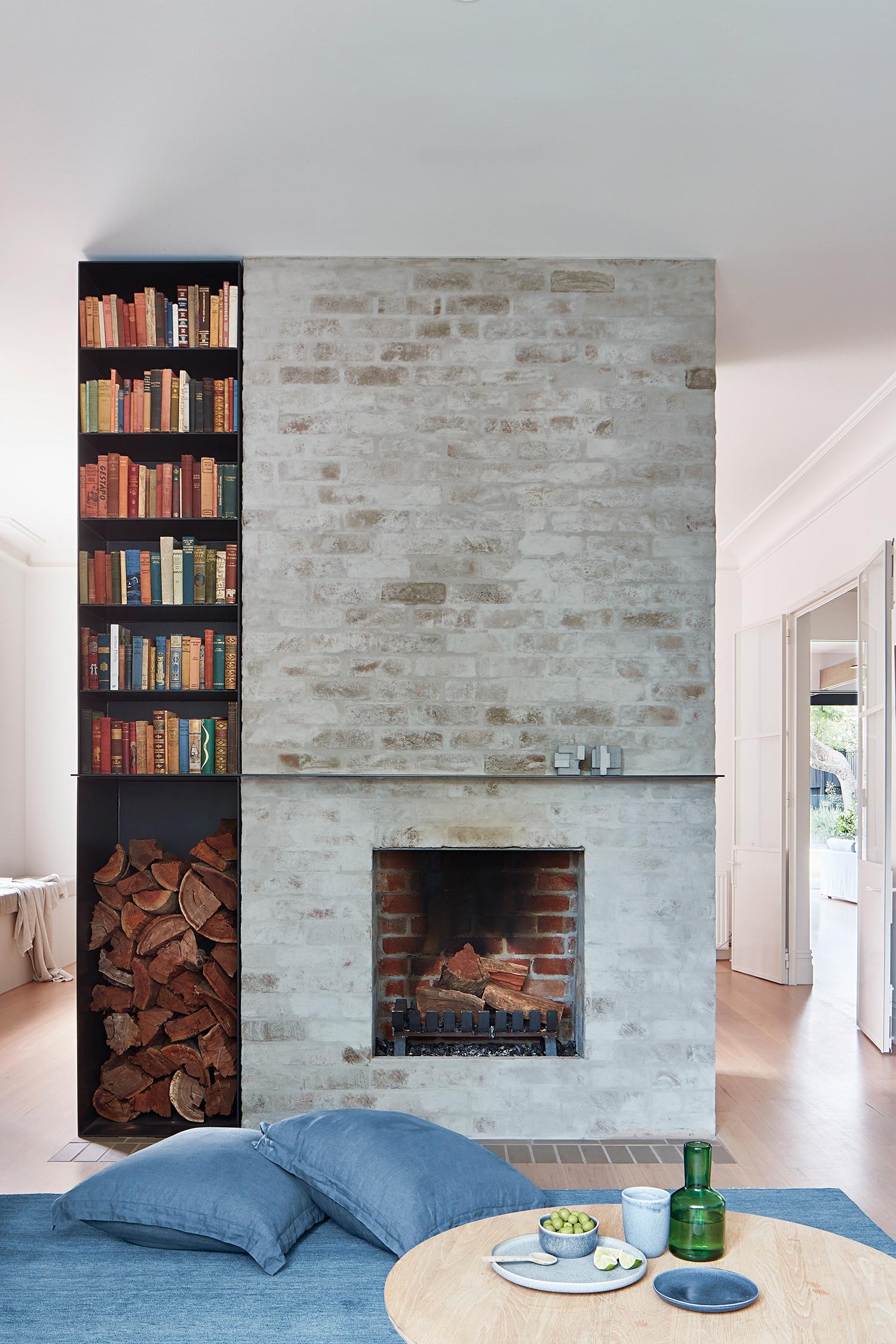 On the other side of the fireplace is a dining room with a bench built-in underneath a secondary bay window with stained glass.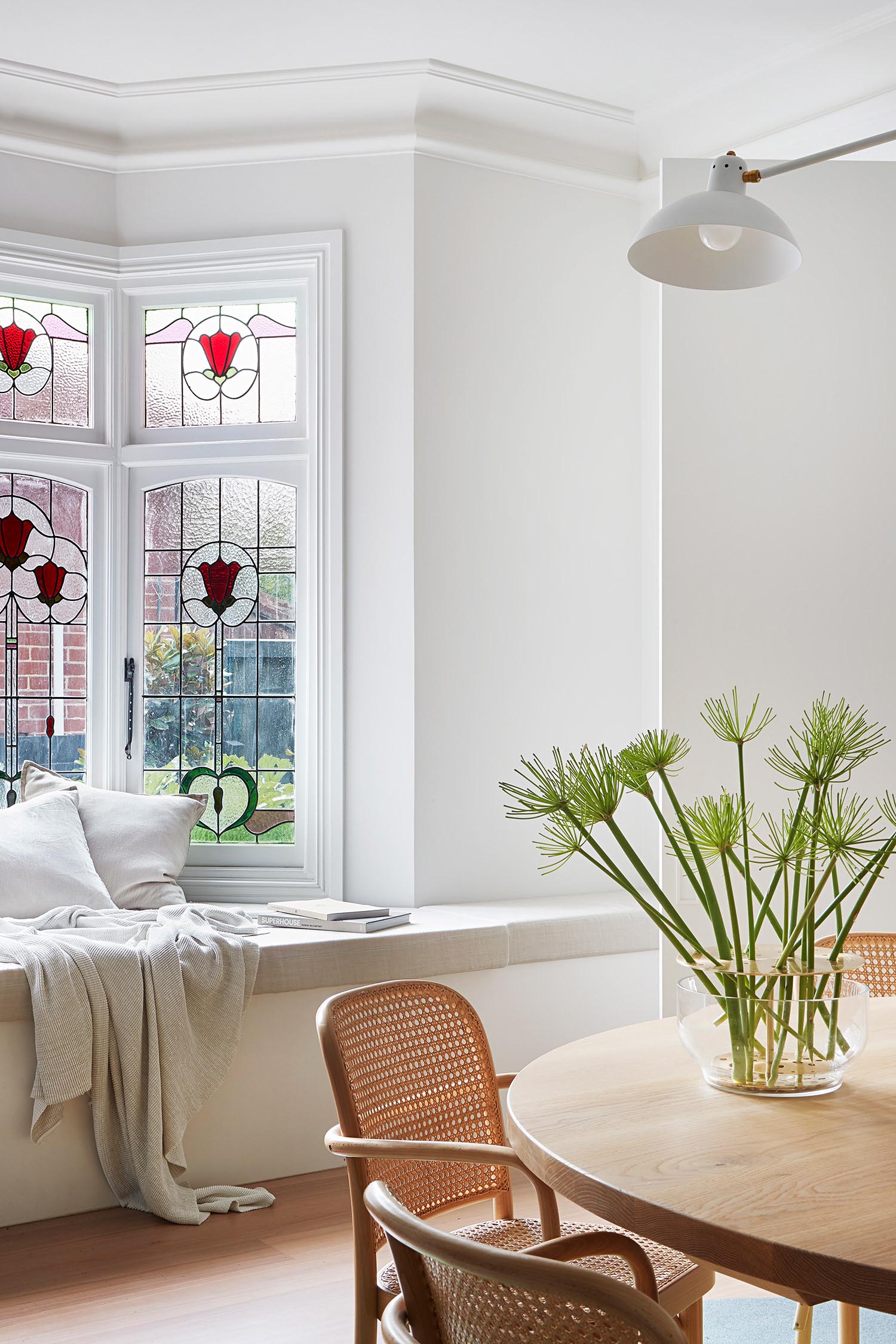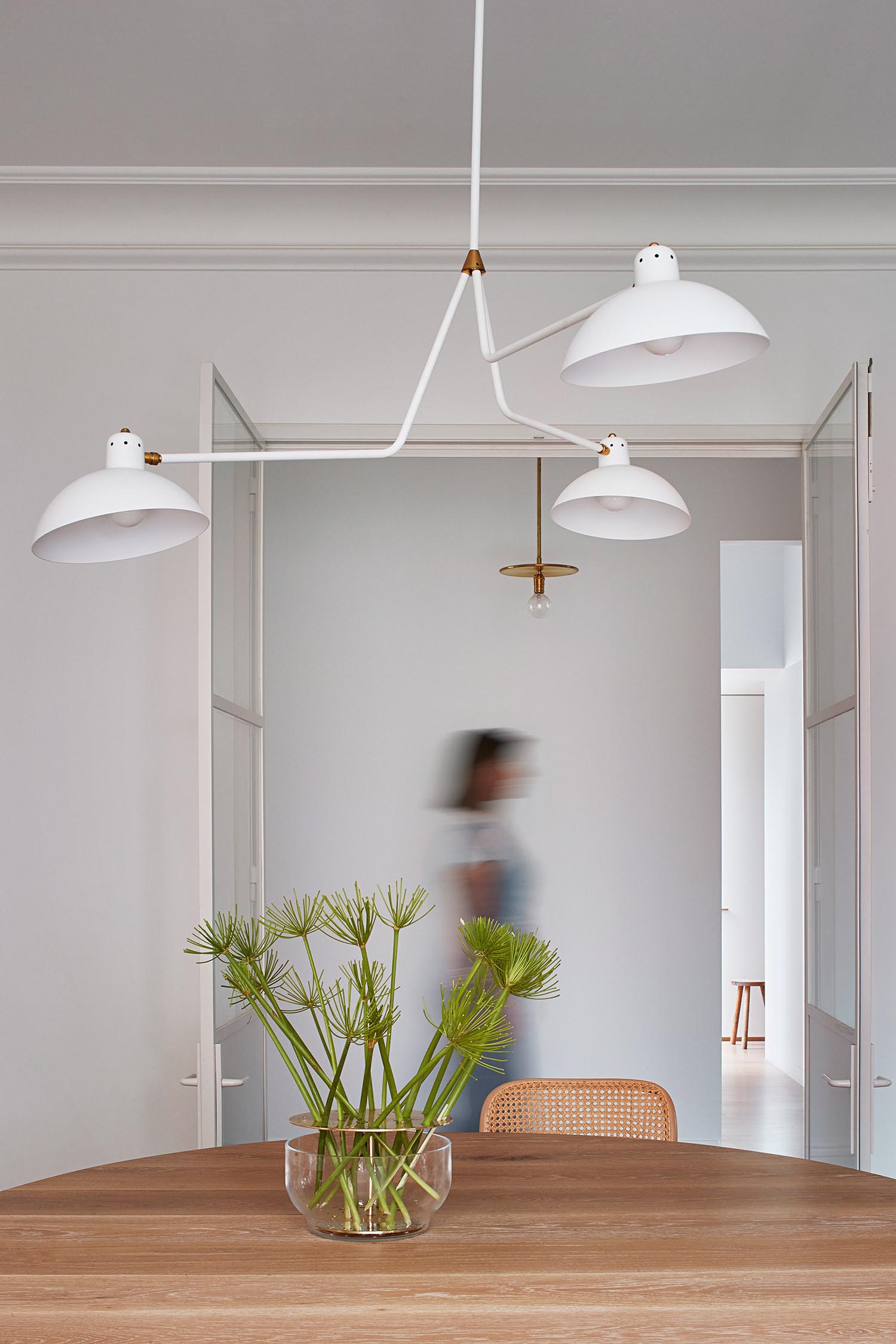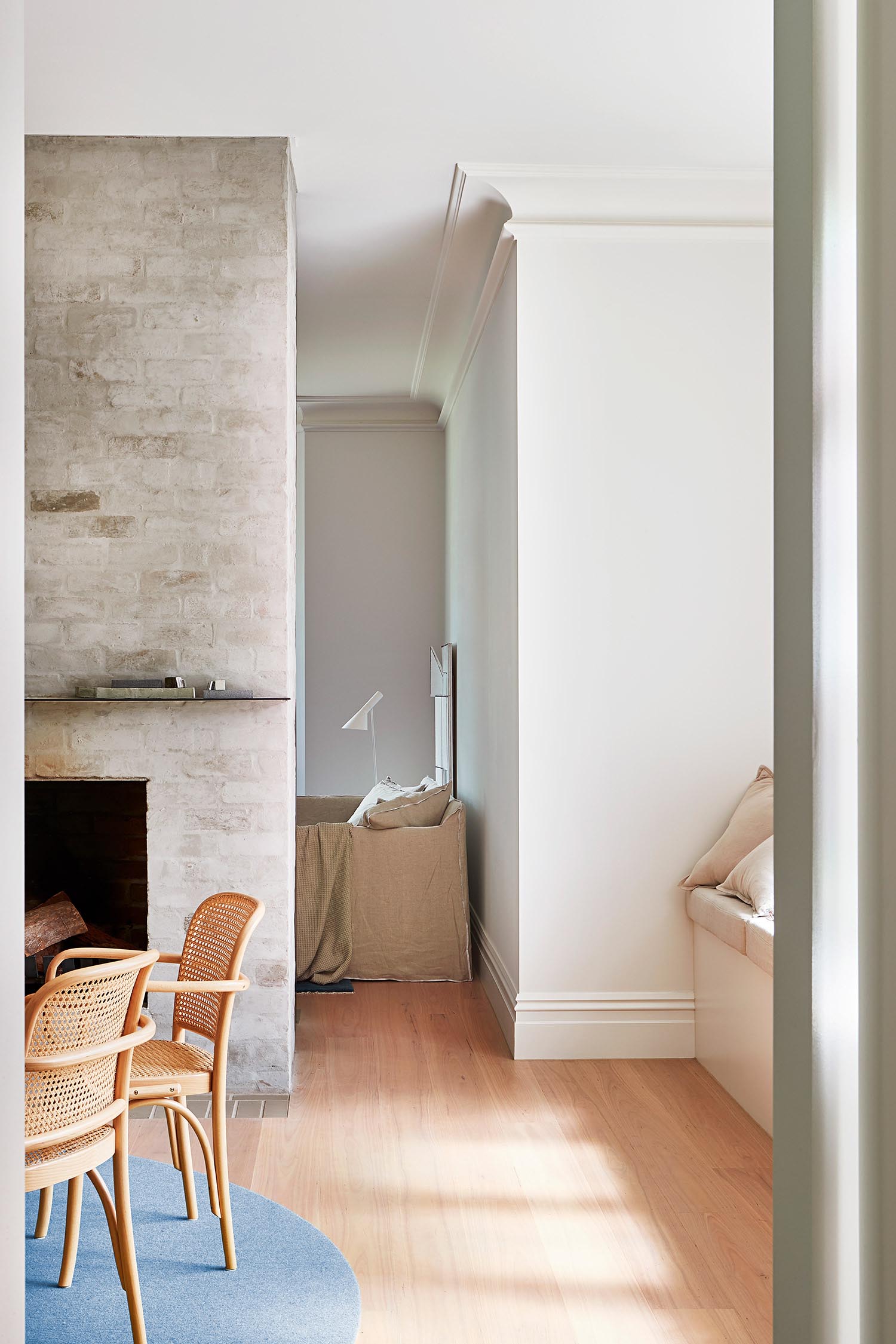 Back into the hallway, and there's a door to the master bedroom that has a door with access to a small private garden.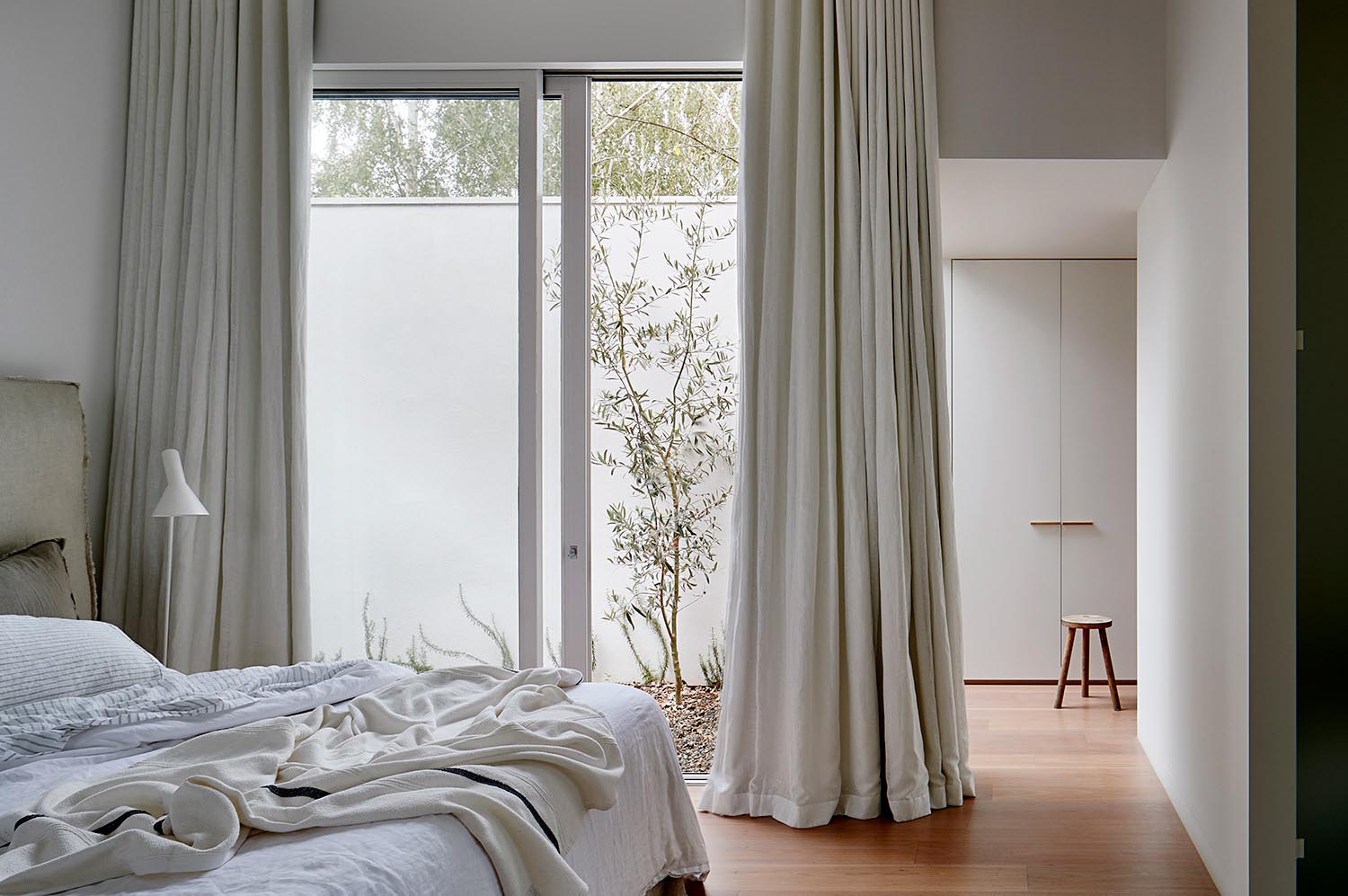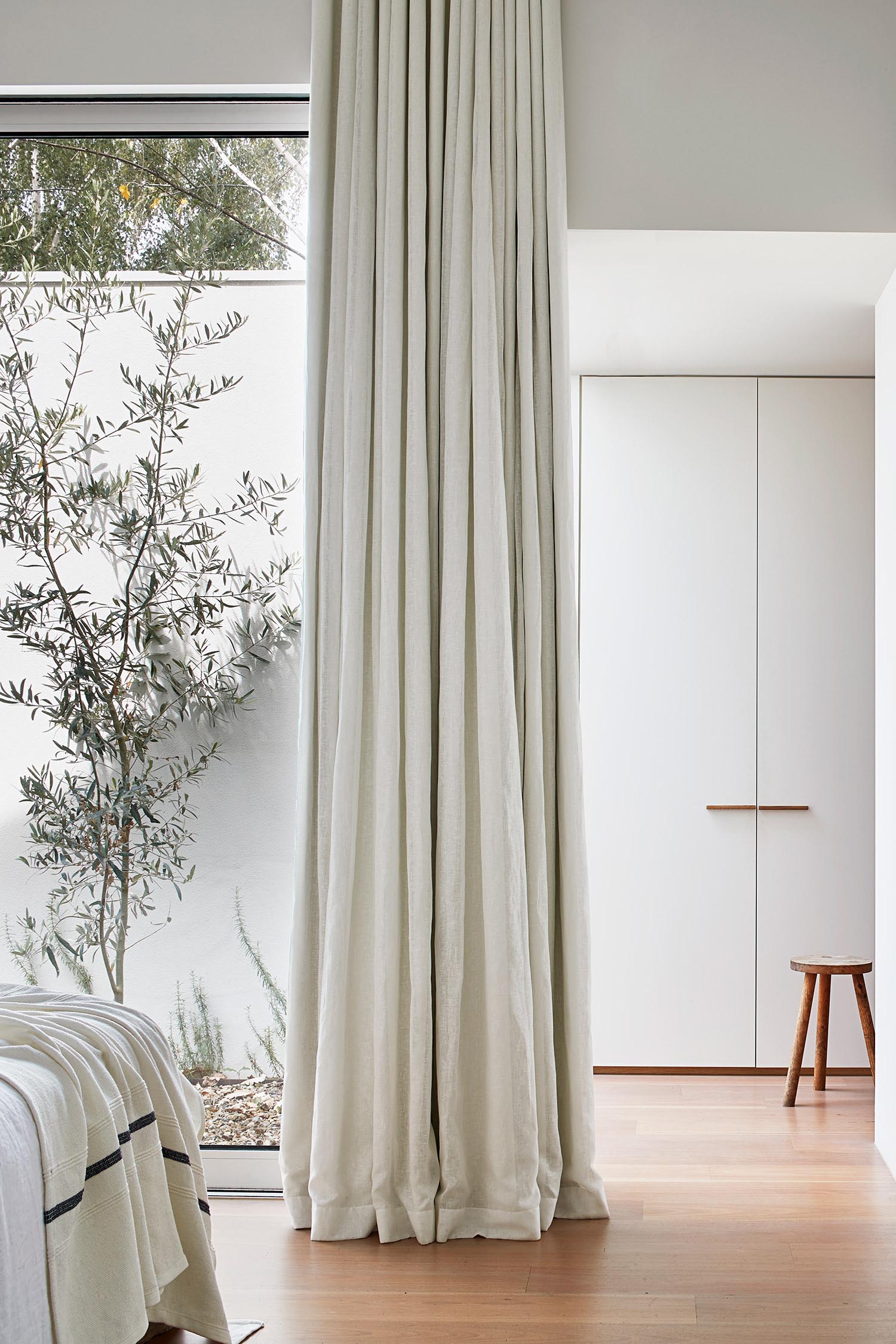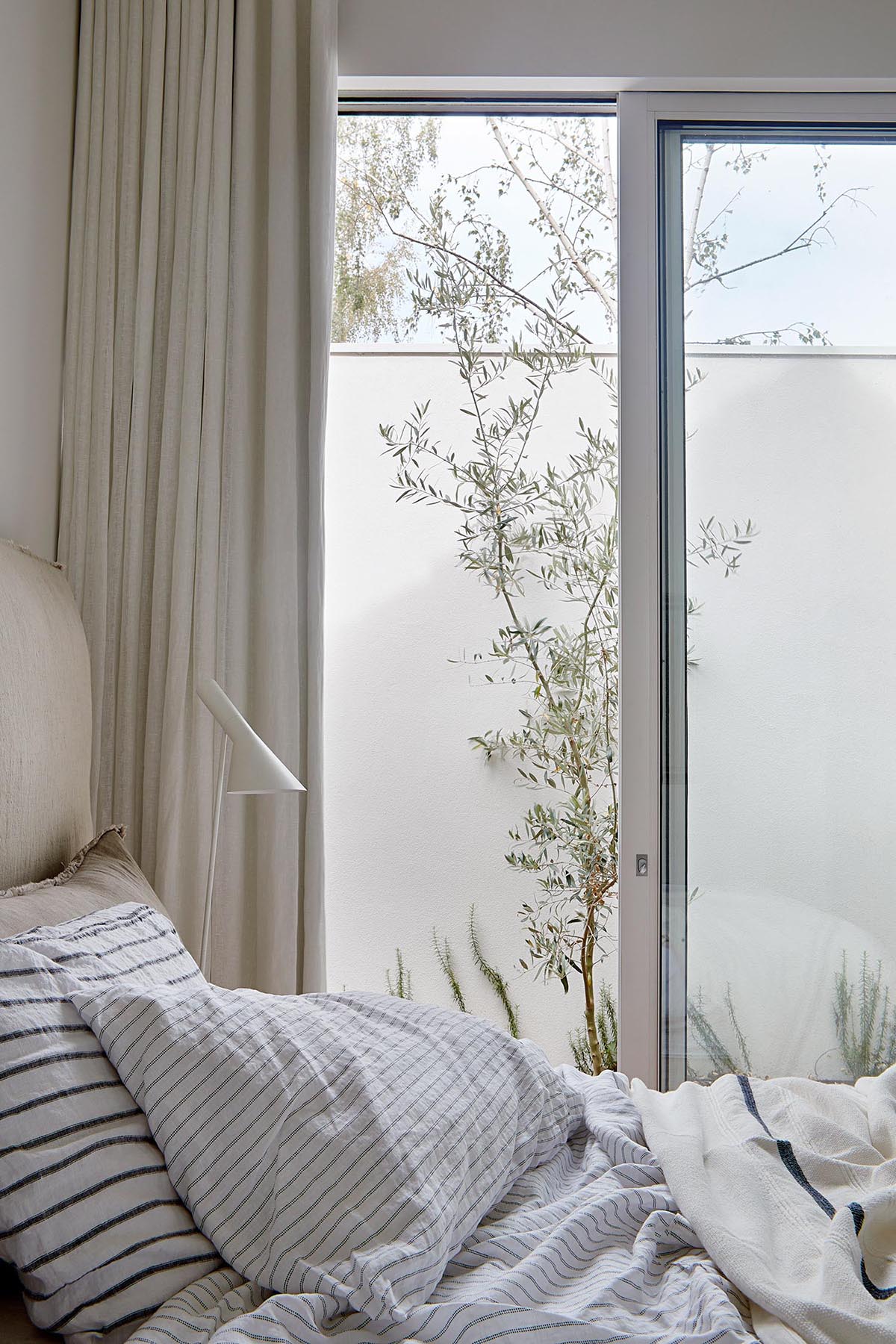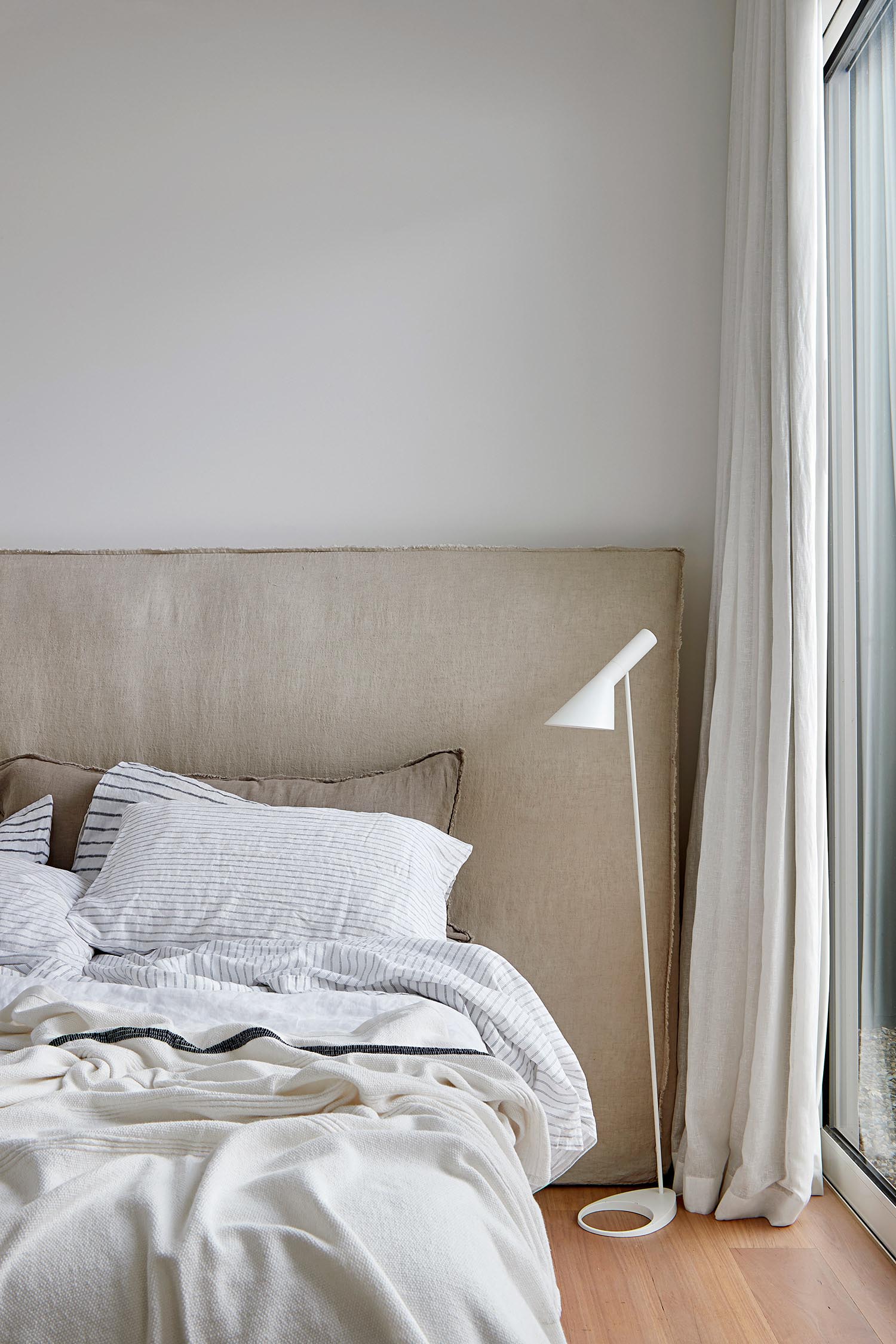 In the master en-suite, the stained glass windows make another appearance and act as a reminder of the original home.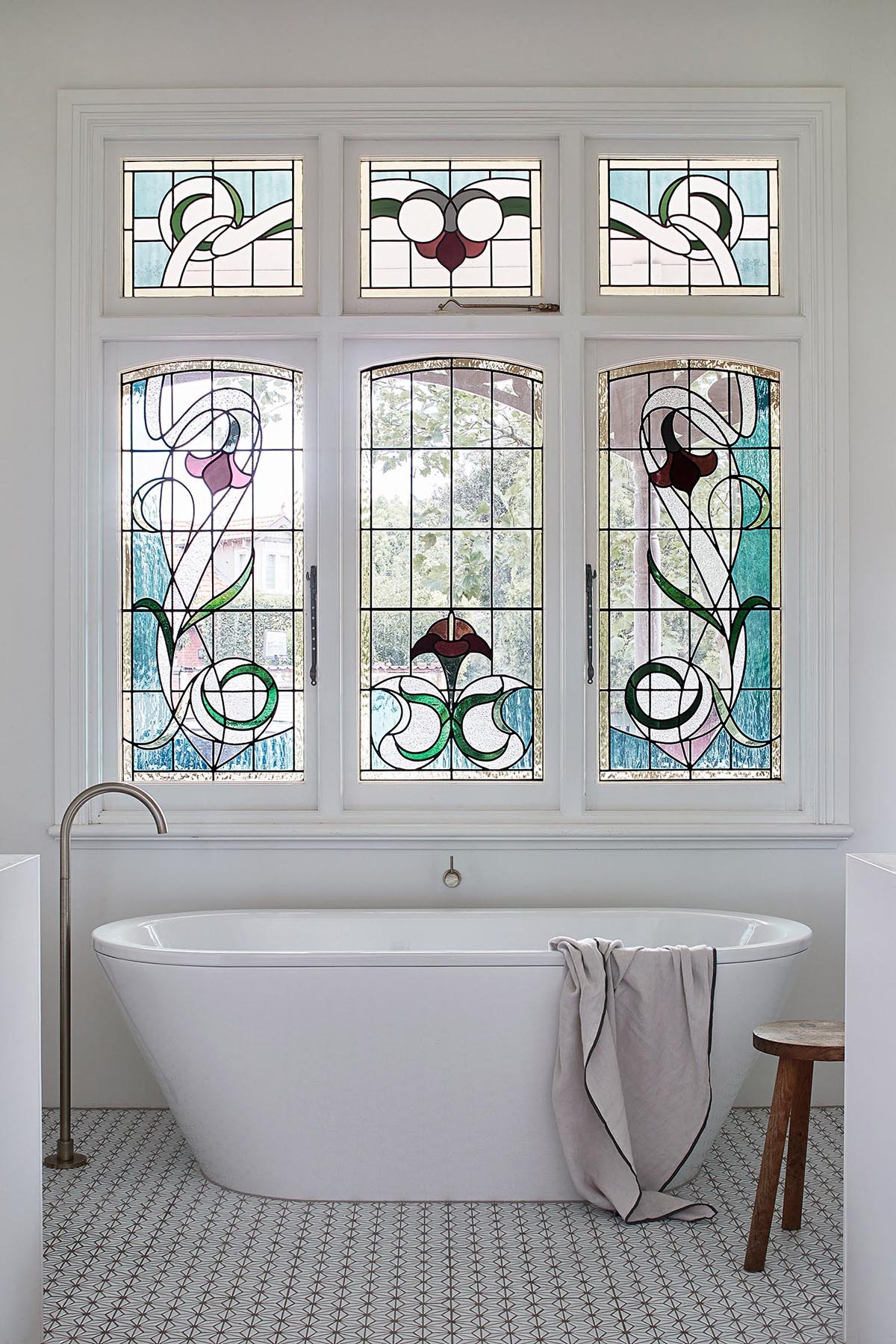 At the end of the hallway is an open plan living room, dining room, and kitchen.
The kitchen is minimalist in its design, with a mudroom and laundry located behind it on the left side, while a pantry and preparation area is located on the right side.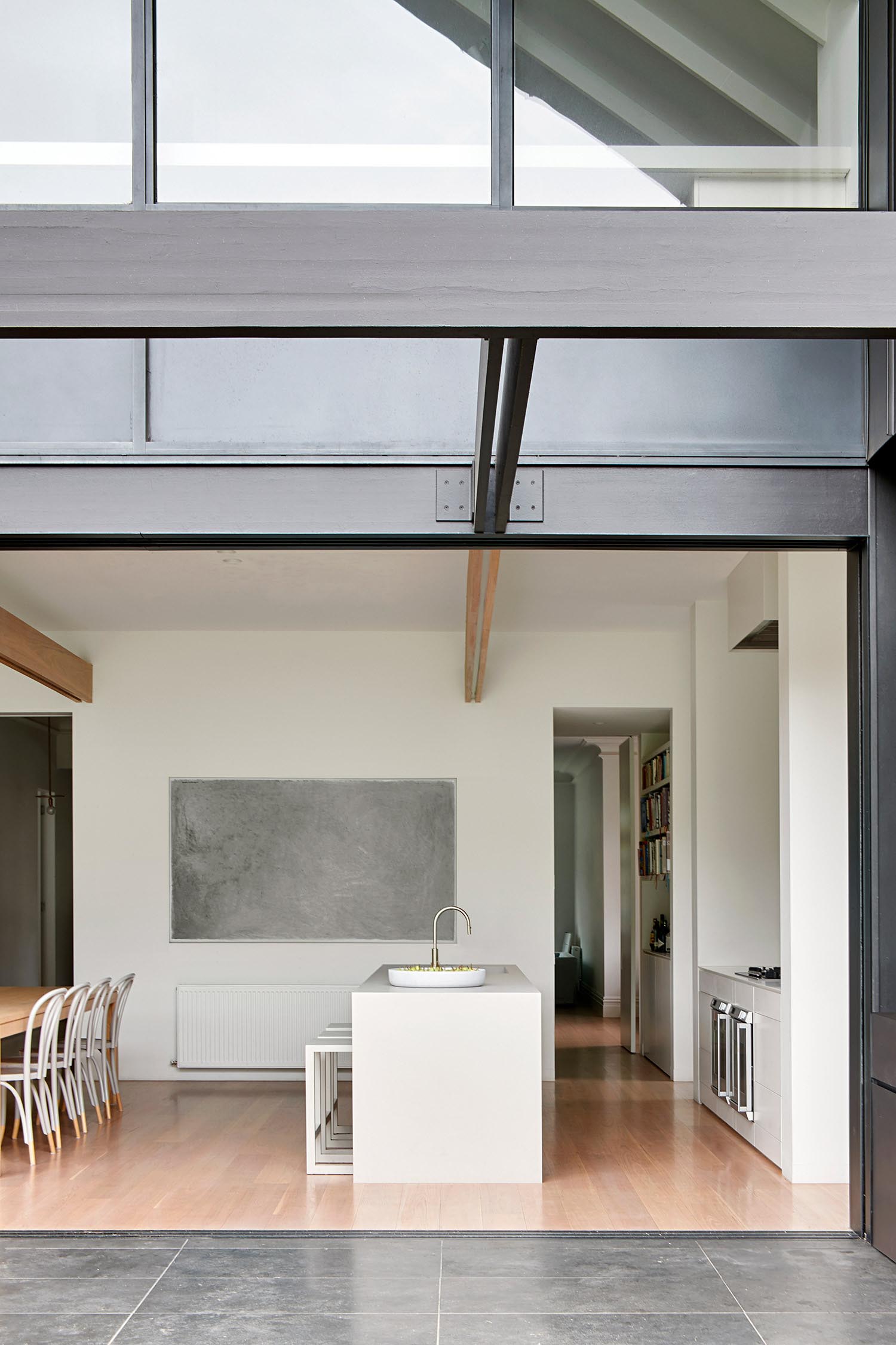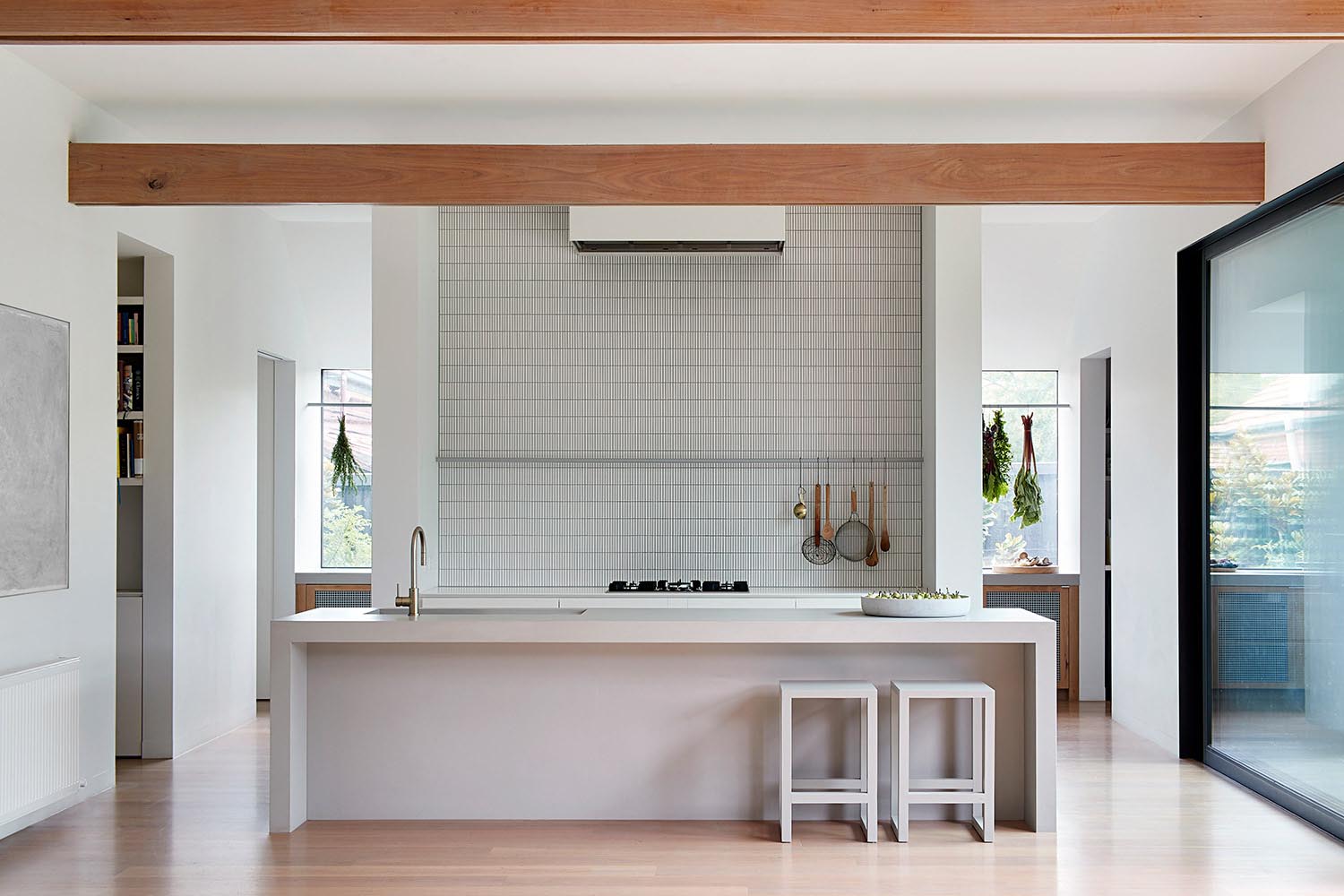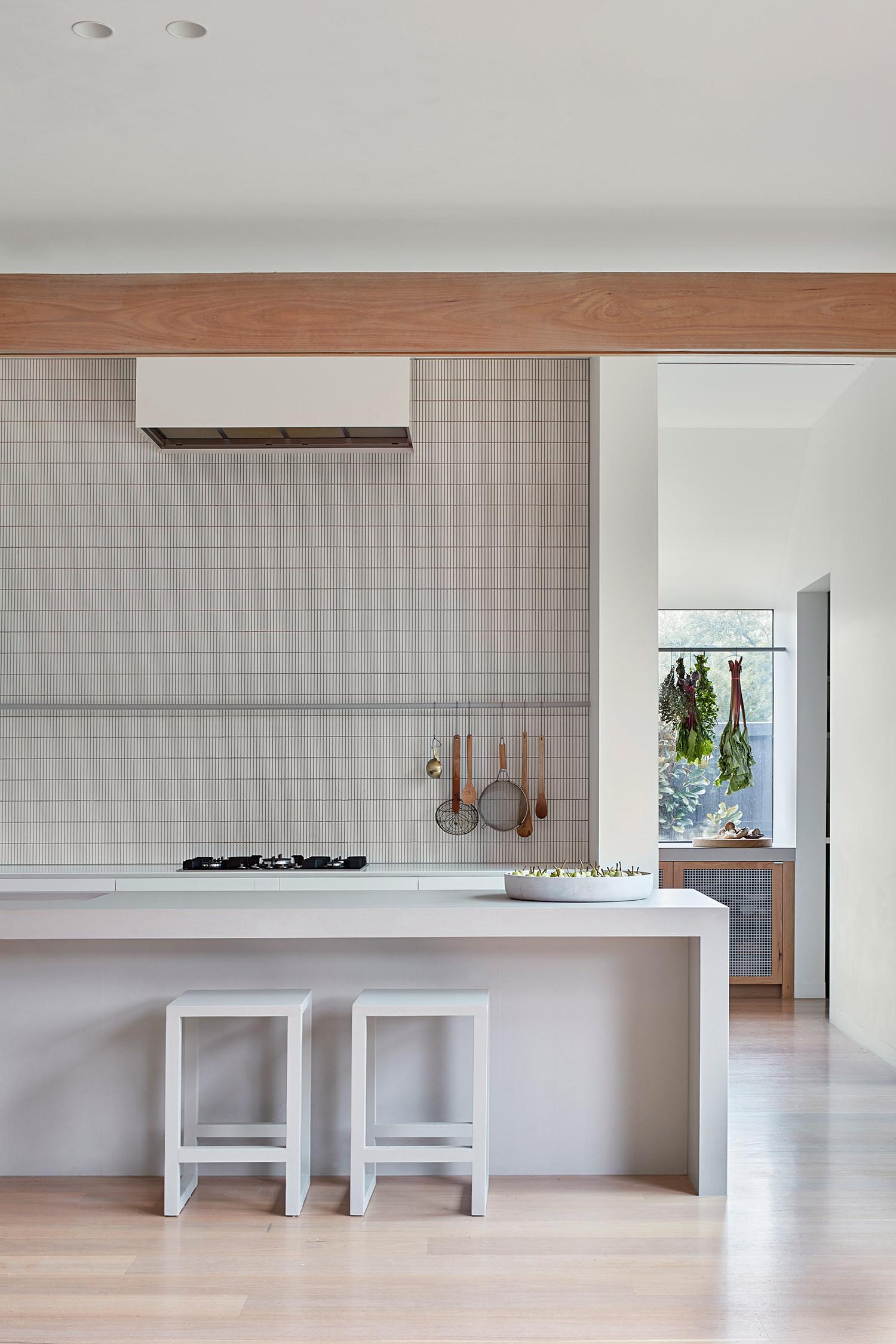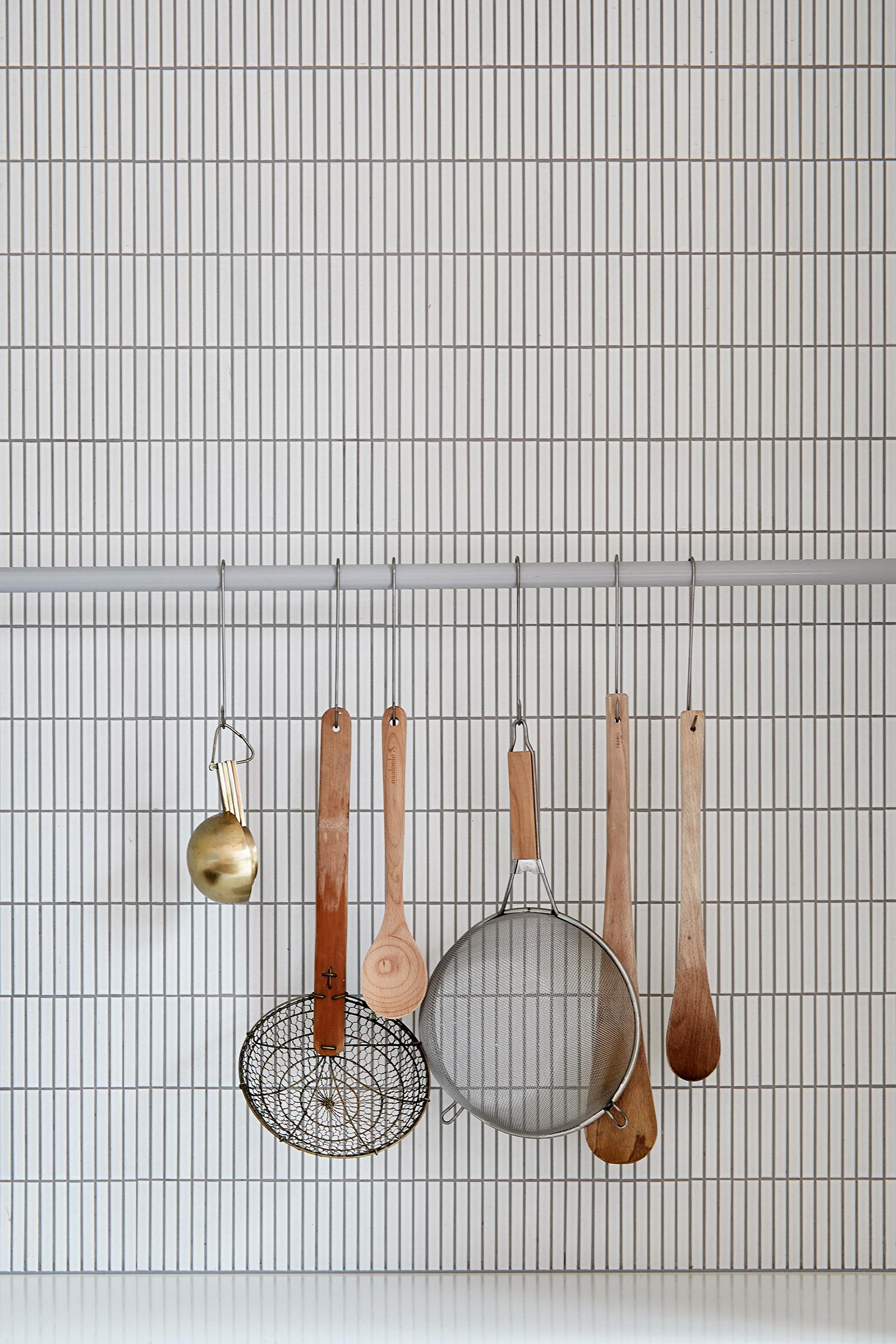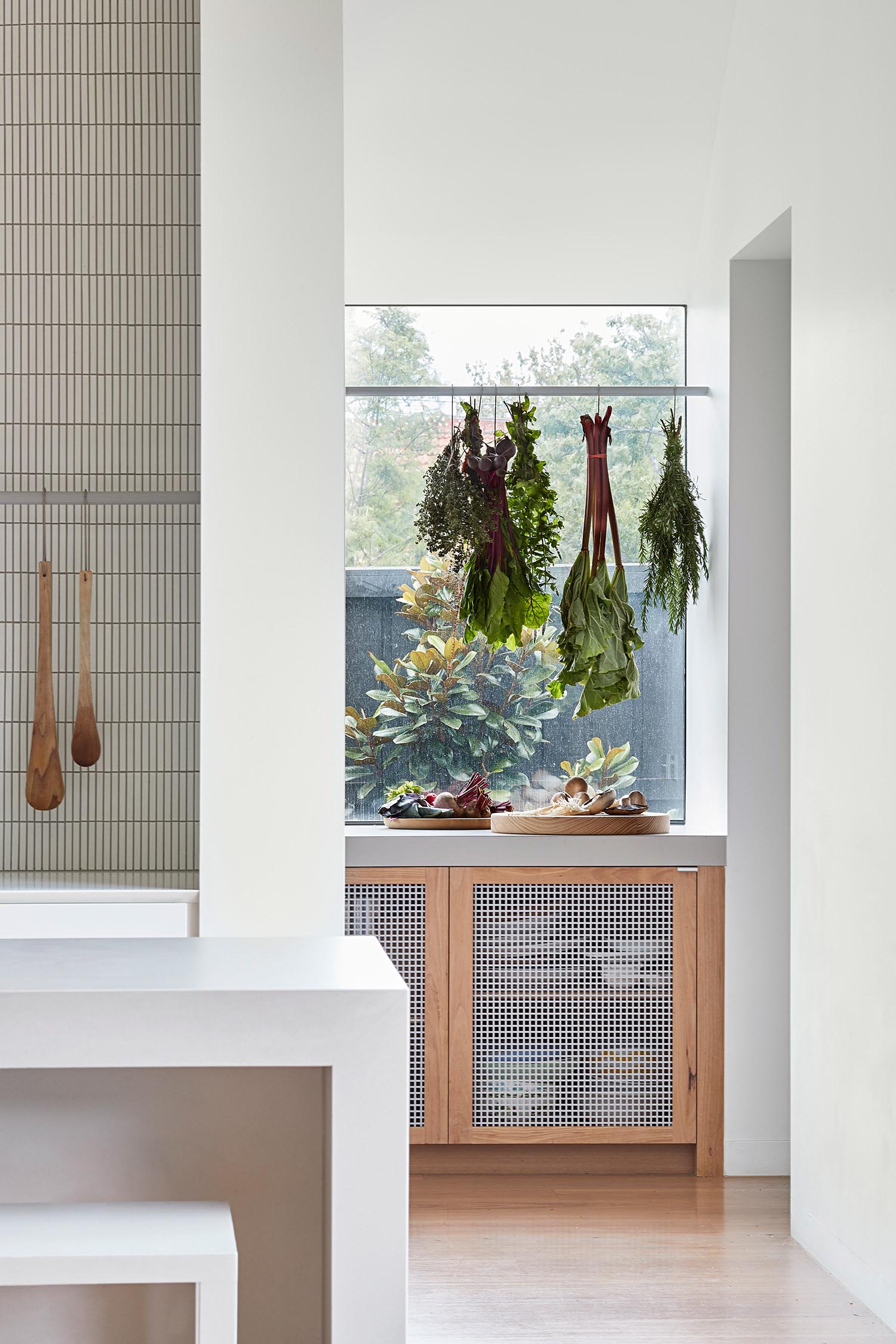 Sliding glass doors connect the interior spaces with the patio and backyard.
The exterior of the new addition is clad in black metal siding which contrasts the bright interior and green grass of the yard.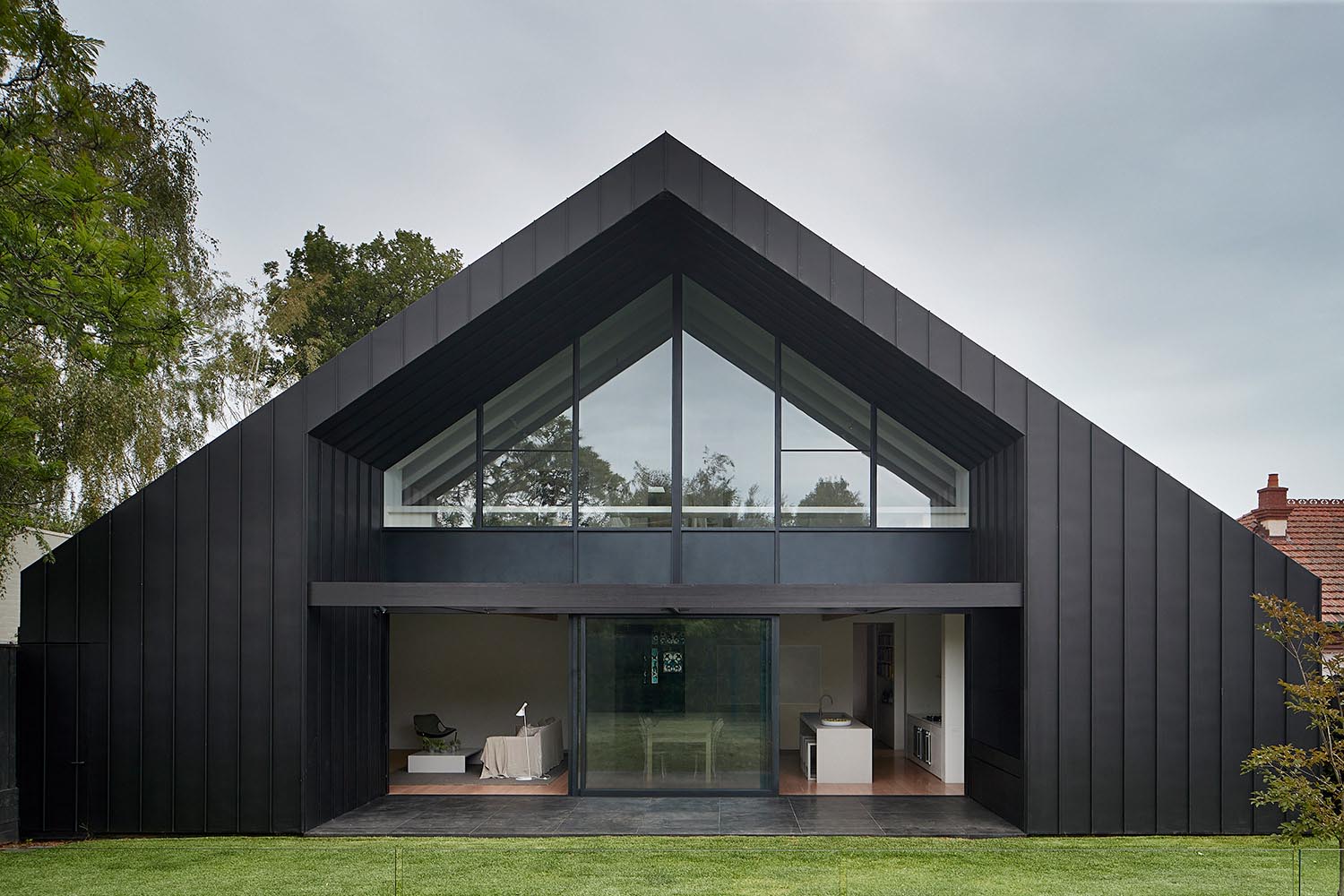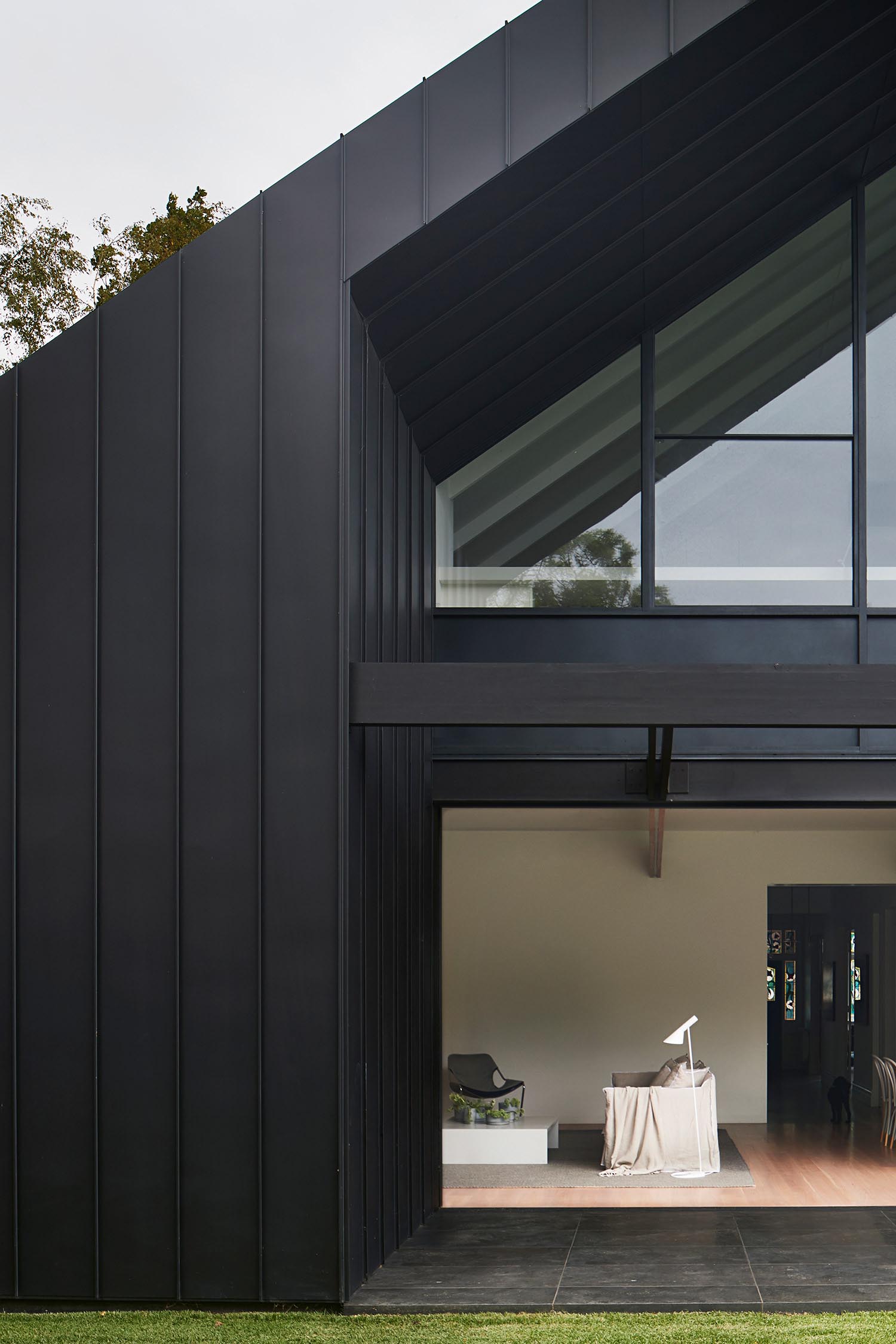 Back inside, and we see the minimally furnished living room is focused on the fireplace that includes firewood storage beside it.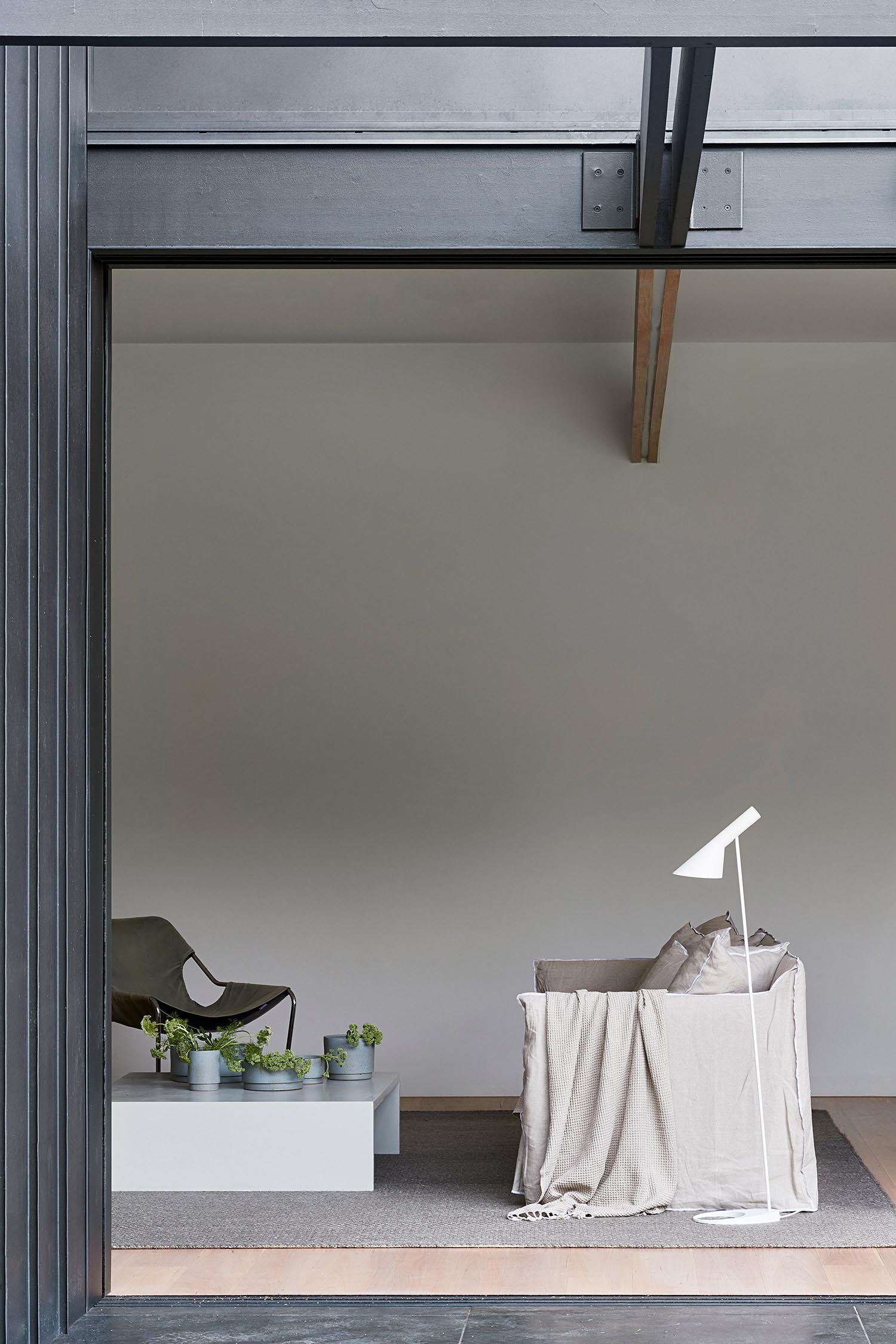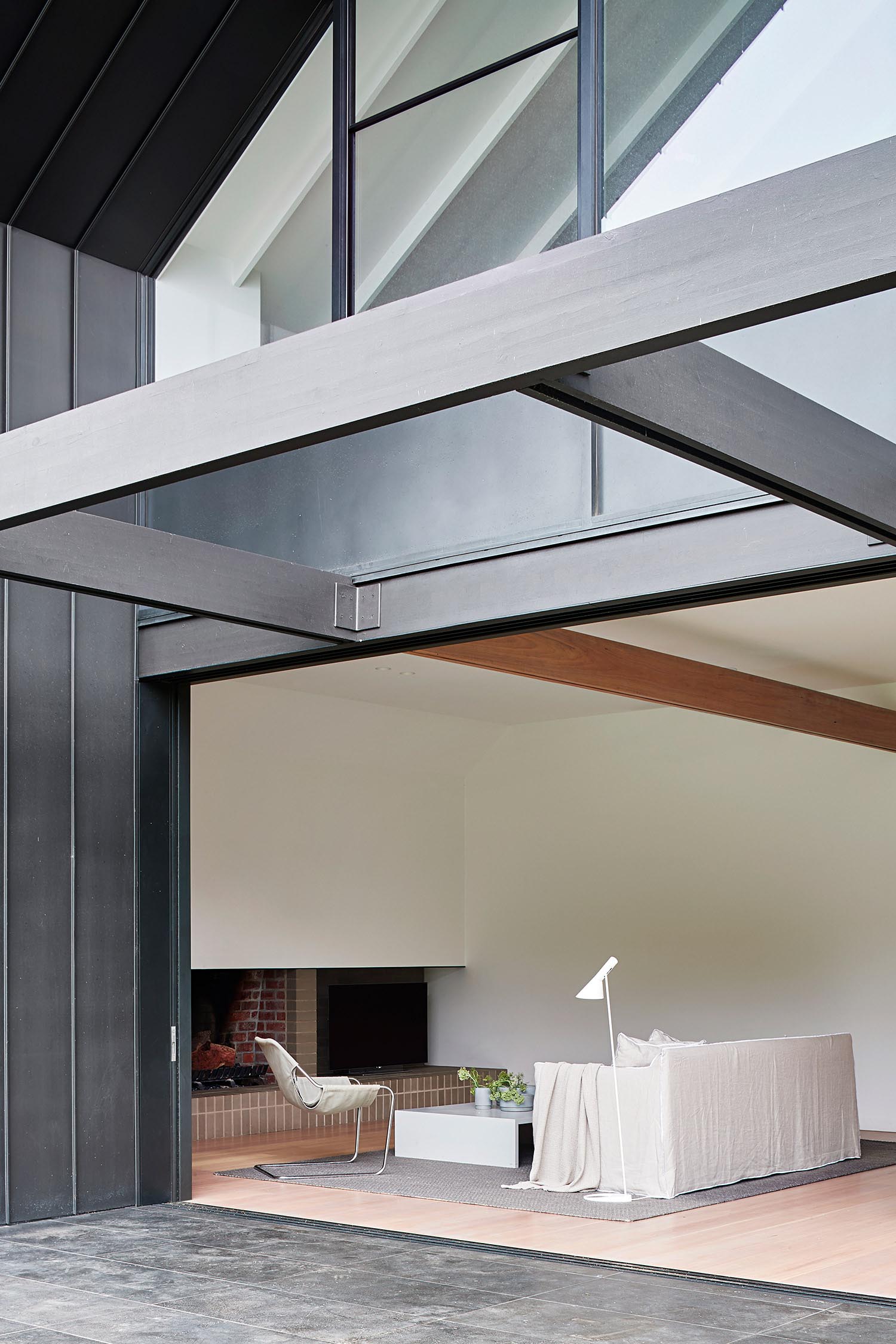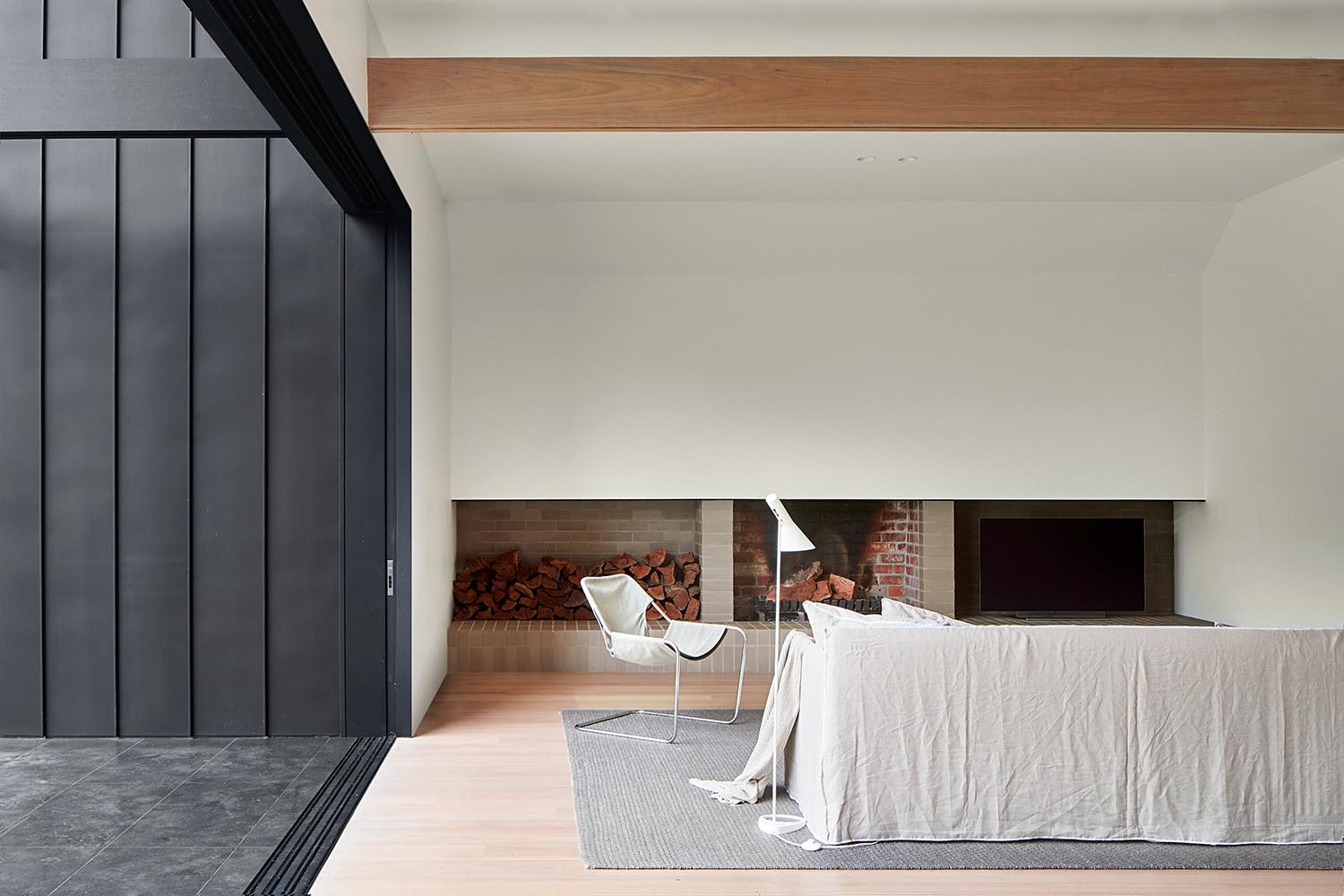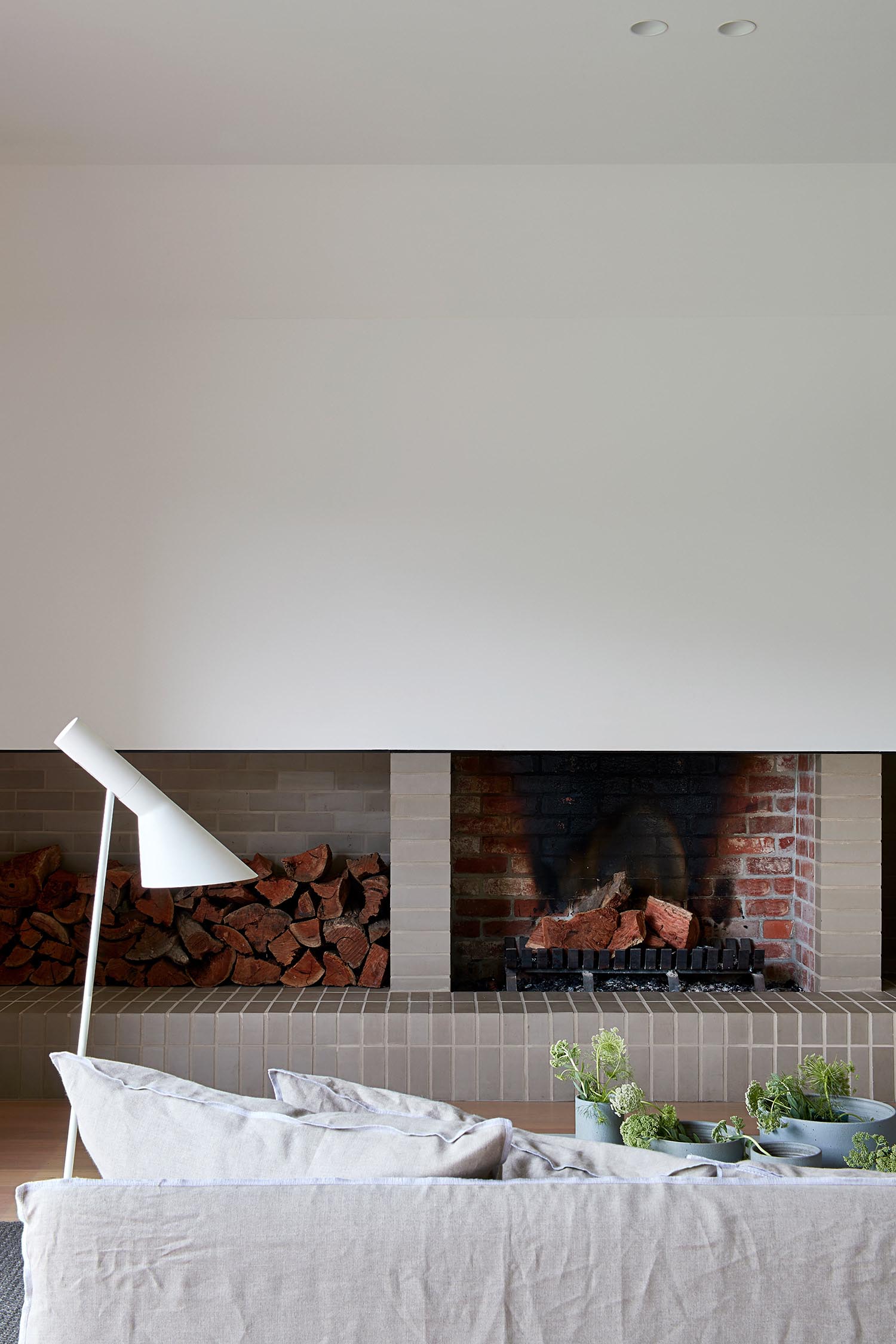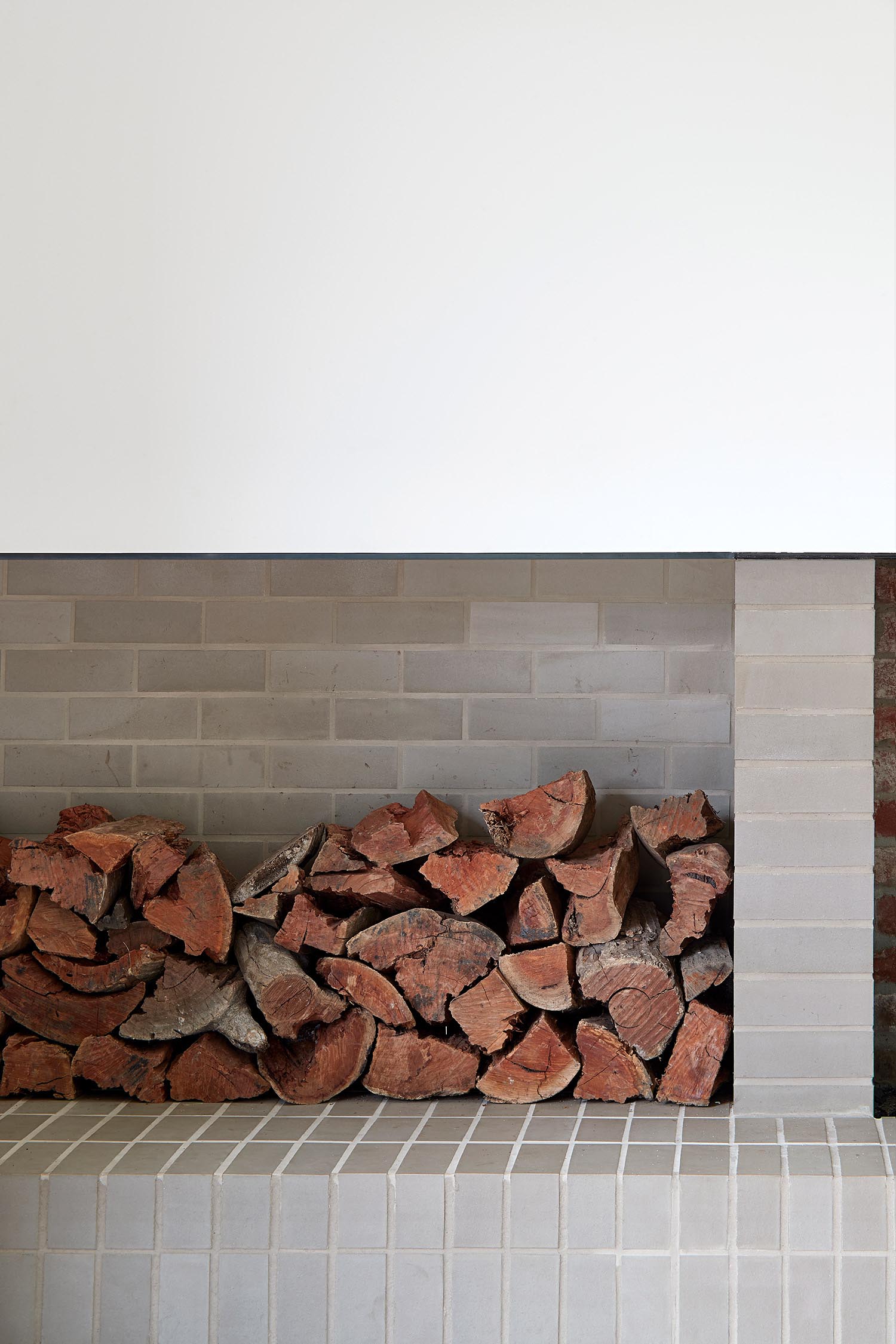 Upstairs, there's a pair of bedrooms that both have desks that line the window, taking advantage of the natural light and view of the yard.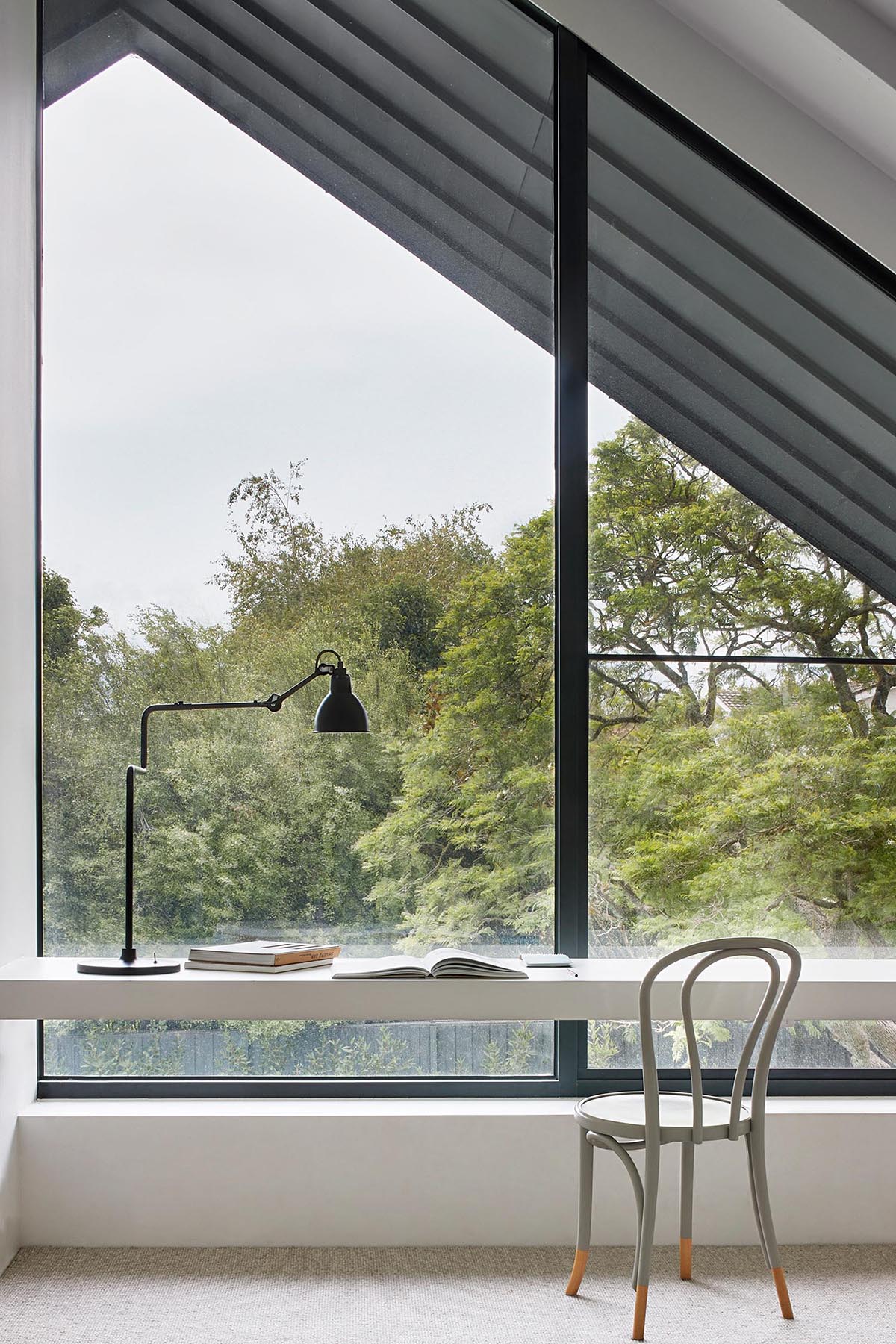 Here's a look at the plans for the house.