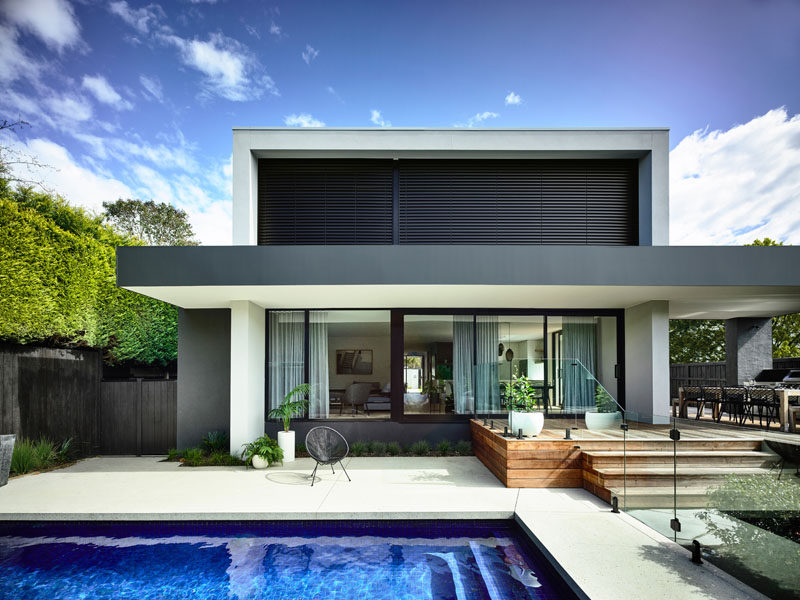 Australian firm InForm Design, have recently completed a new house in Black Rock, a suburb of Melbourne.
The exterior of the family home is characterized by simple bold forms, offset by expansive glazing and louvre panels.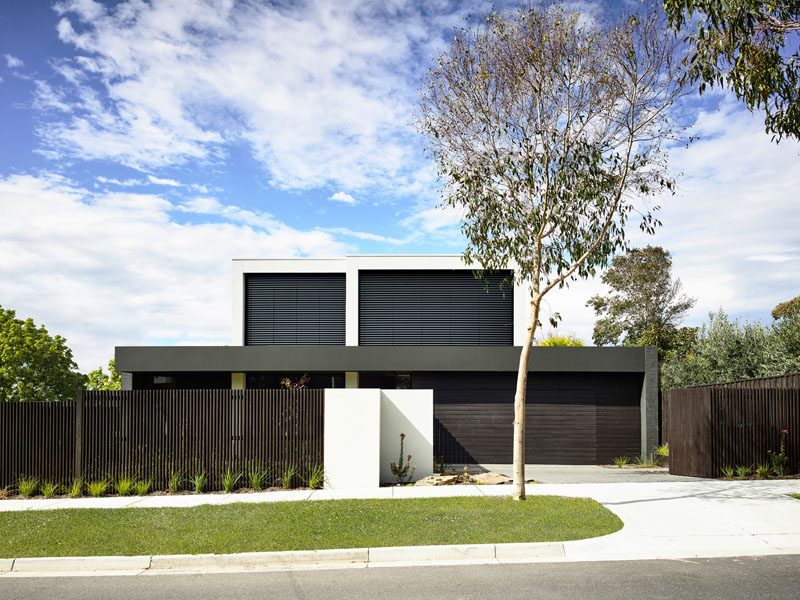 ---
Stepping inside, and there's a hallway that opens up to the social areas of the house. Black window frames have been installed to contrast the white walls and light wood floors featured throughout the main floor.
---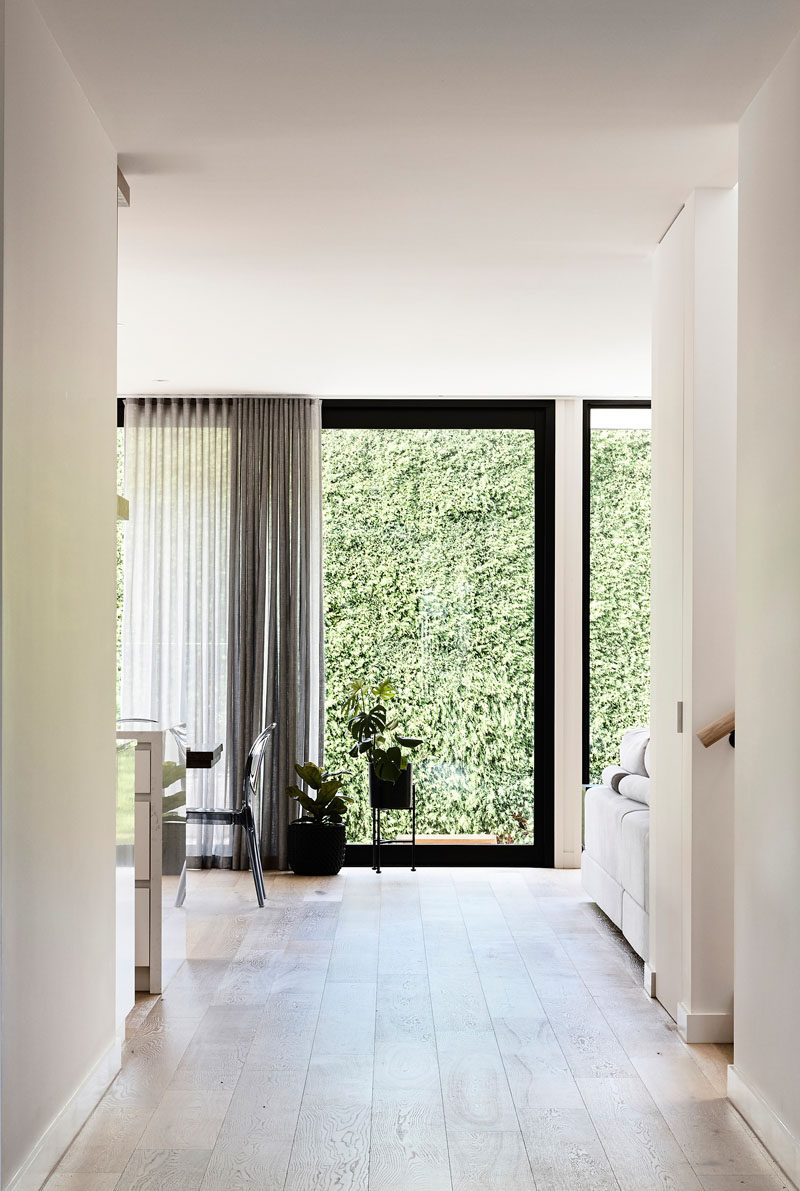 ---
The interior of the home has plenty of natural light that illuminates a Scandinavian aesthetic.
---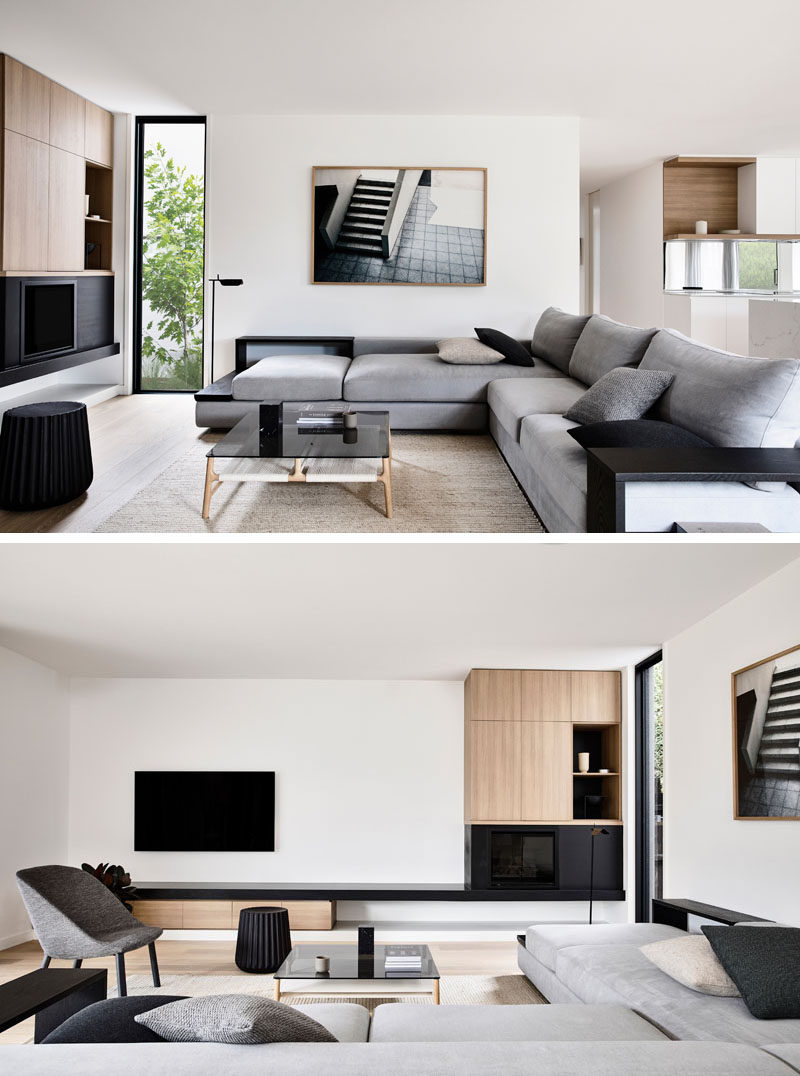 ---
Accessed from the main social areas of the house, the backyard features a raised deck that overlooks the cobalt blue pool.
---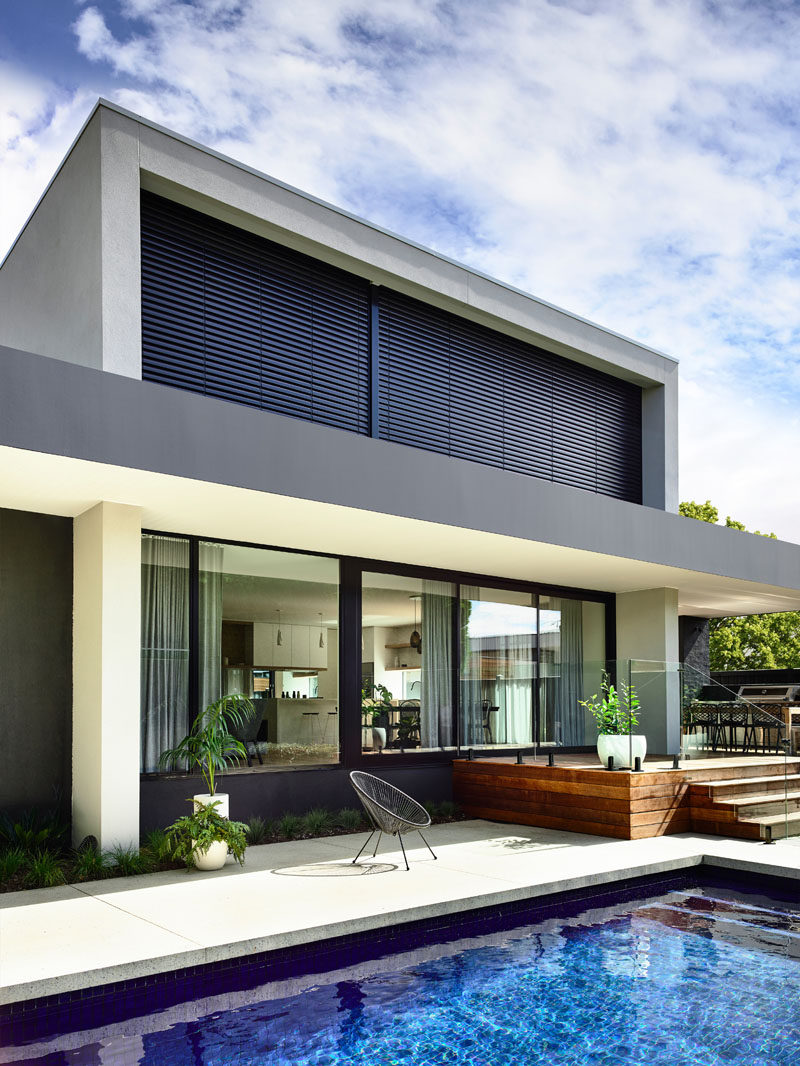 ---
Back inside, and the kitchen has bright white cabinets with light wood detailing. A window looking out to the side garden acts as a backsplash, and a mirror below the other cabinets helps to reflect light throughout the space.
---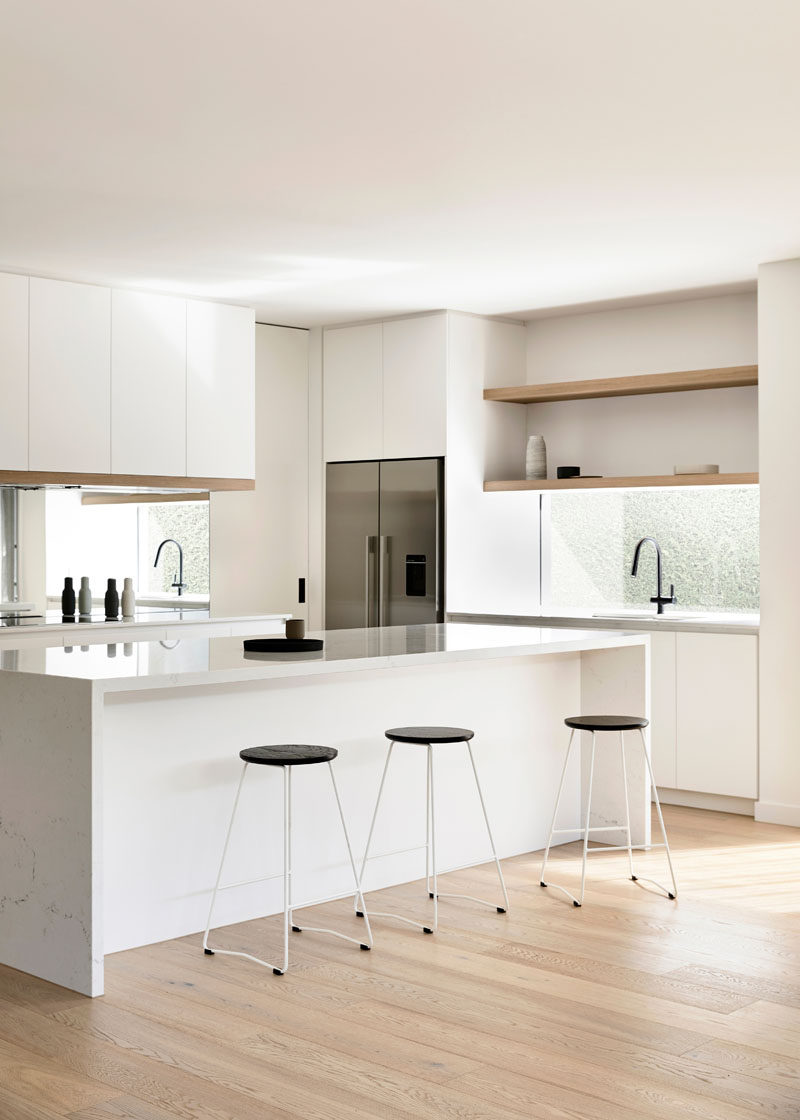 ---
Wood stairs with a matching handrail lead up to the second floor, that's home to the private areas, like bedrooms and bathrooms.
---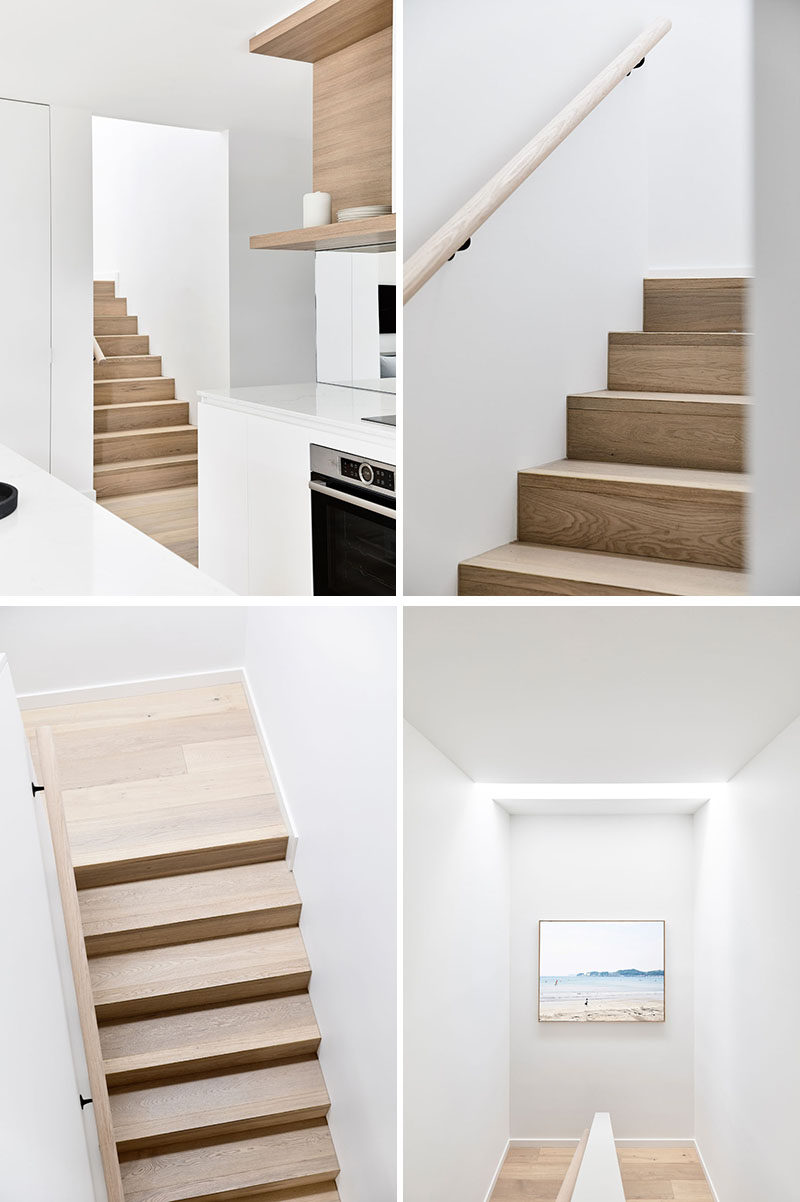 ---
The master bedroom is minimalist in its design, with a grey color palette, and floor to ceiling light curtains to provide privacy.
---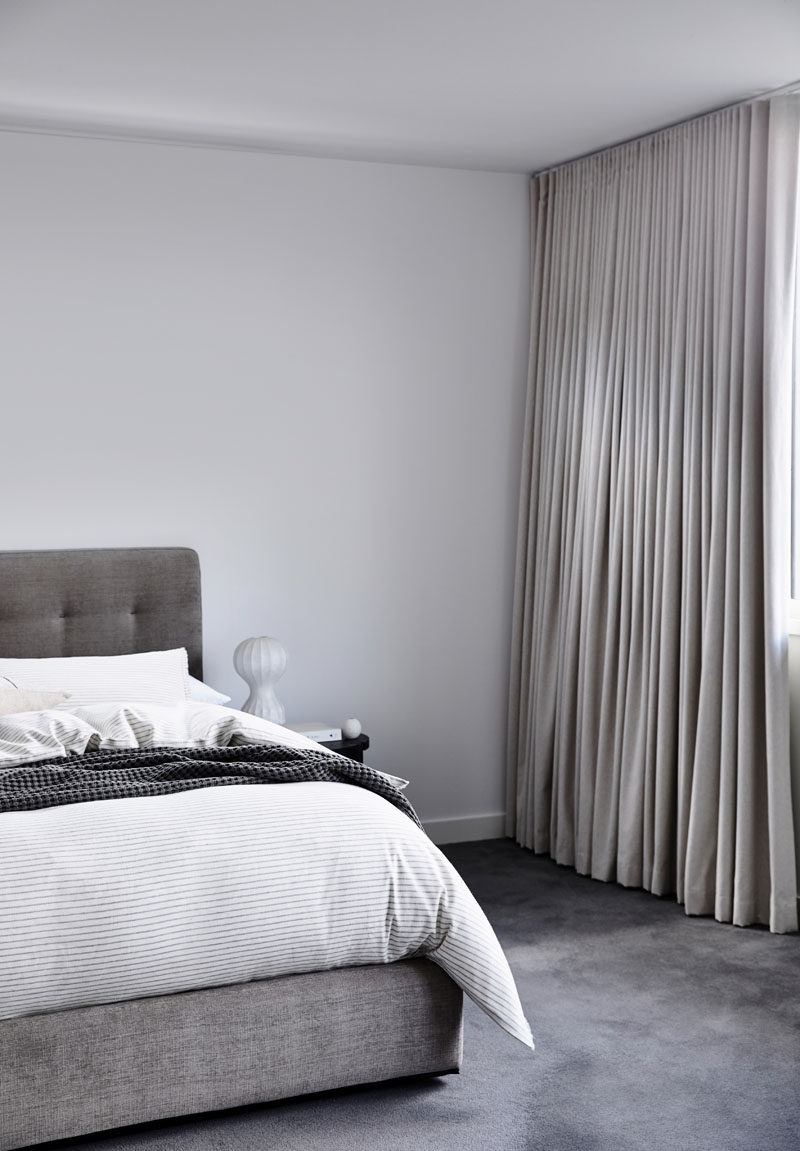 ---
In the bathroom, stone tile has been used for the flooring and as an accent wall in the shower.
---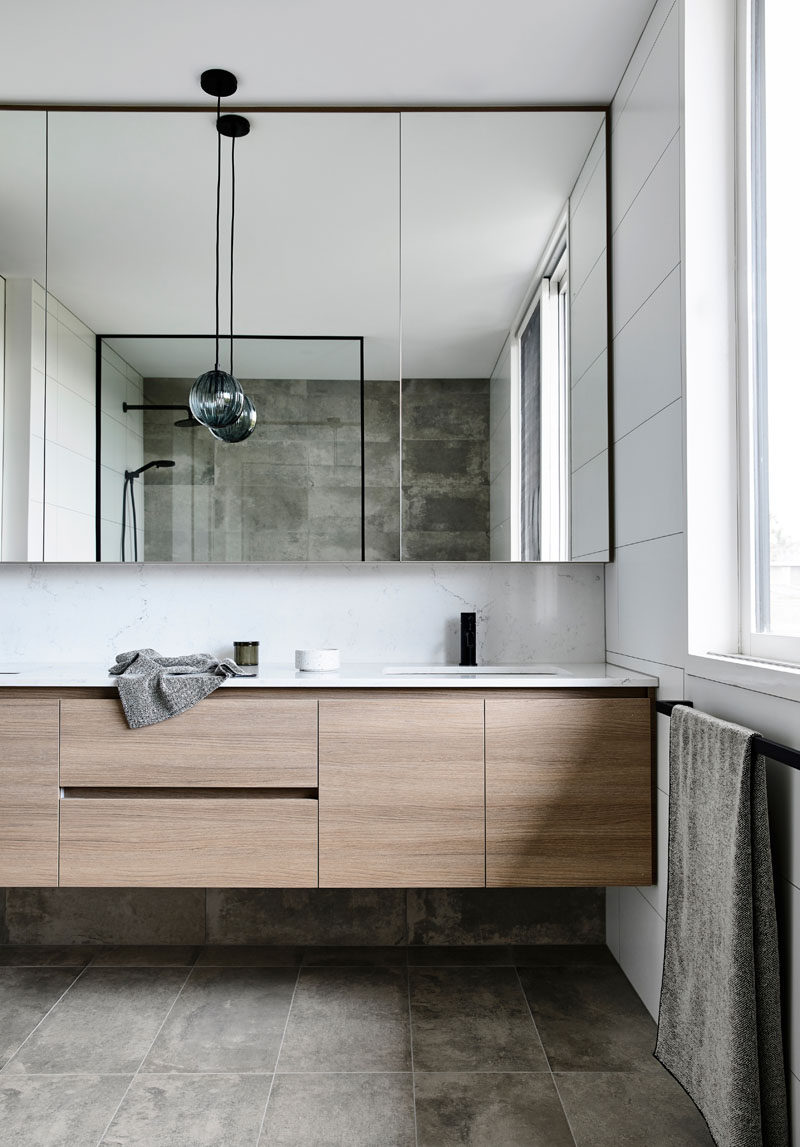 ---
A glass partition separates the bath and shower from the dry areas of this bathroom, while allowing the natural light to filter through.
---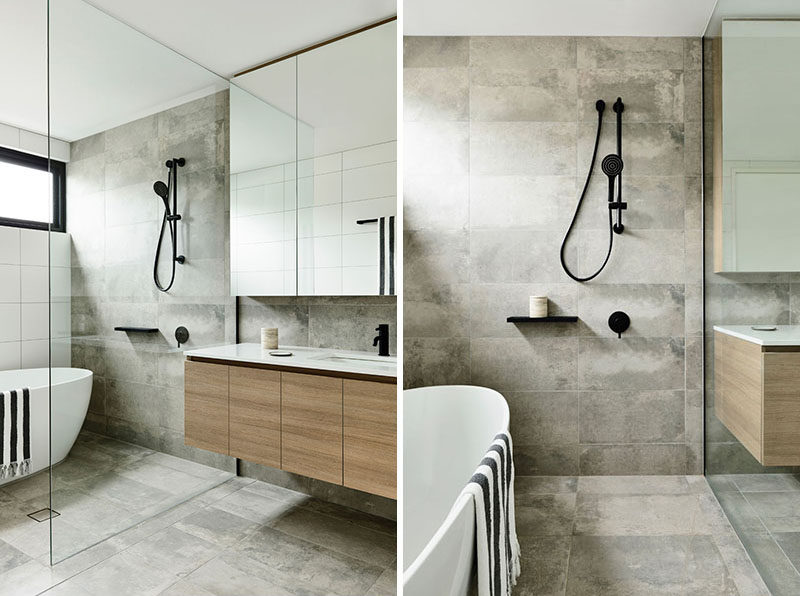 ---
In another bathroom, fish scale tiles (also known as scalloped or fan tiles) have been used to create a decorative accent wall, while the blue light fixture adds a pop of color.
---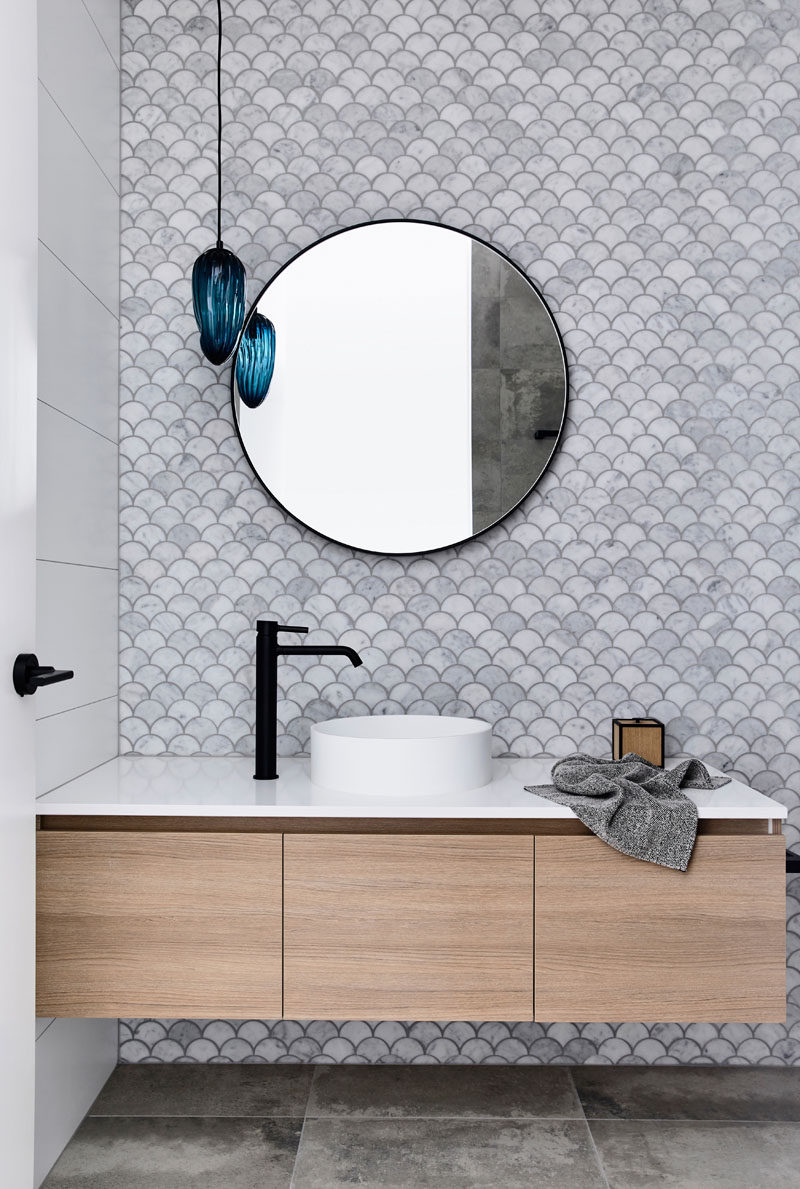 ---