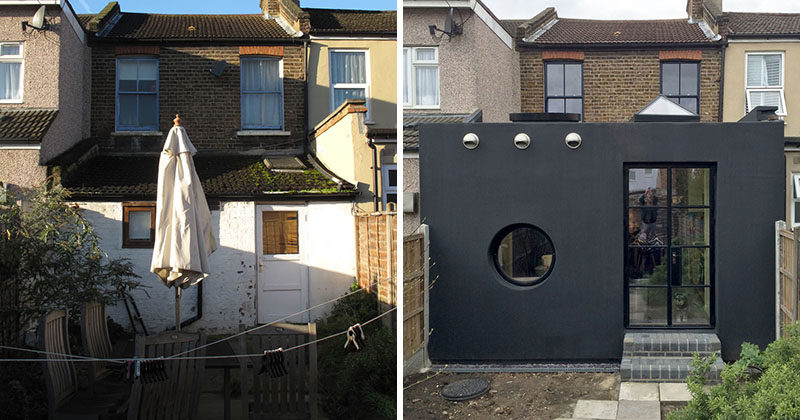 Photography © Office S&M
Architecture firm Office S&M have designed a house extension in London, that's coated in a spray-on rubber, which is normally used for oil rigs.
This is what the extension of the late 1800's property looked like prior to being renovated.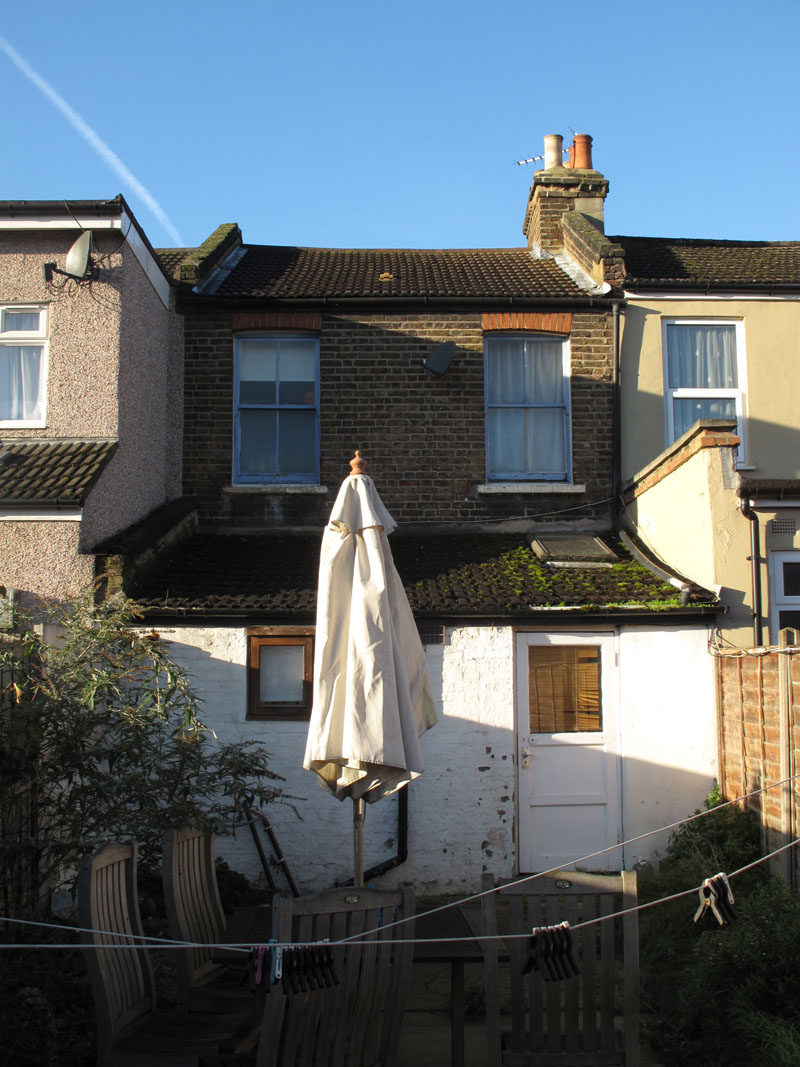 Photography © Office S&M
---
A black rubber finish was chosen to cover the exterior of the extension. The unusual industrial material named Prokol polyurea, was chosen because of its low cost, seamless finish, and contrast with the existing brickwork of the terraced house.
---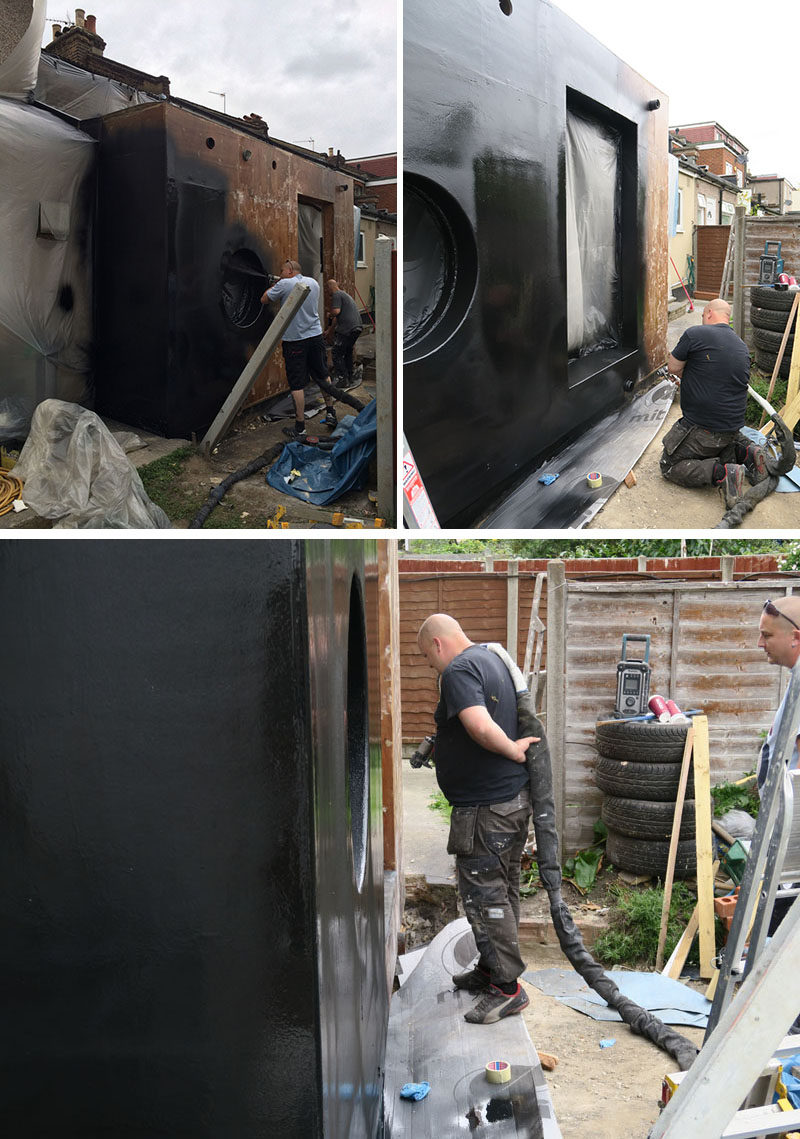 Photography © Office S&M
---
The Prokol polyurea is waterproof, won't weather, and is guaranteed for 60 years.
---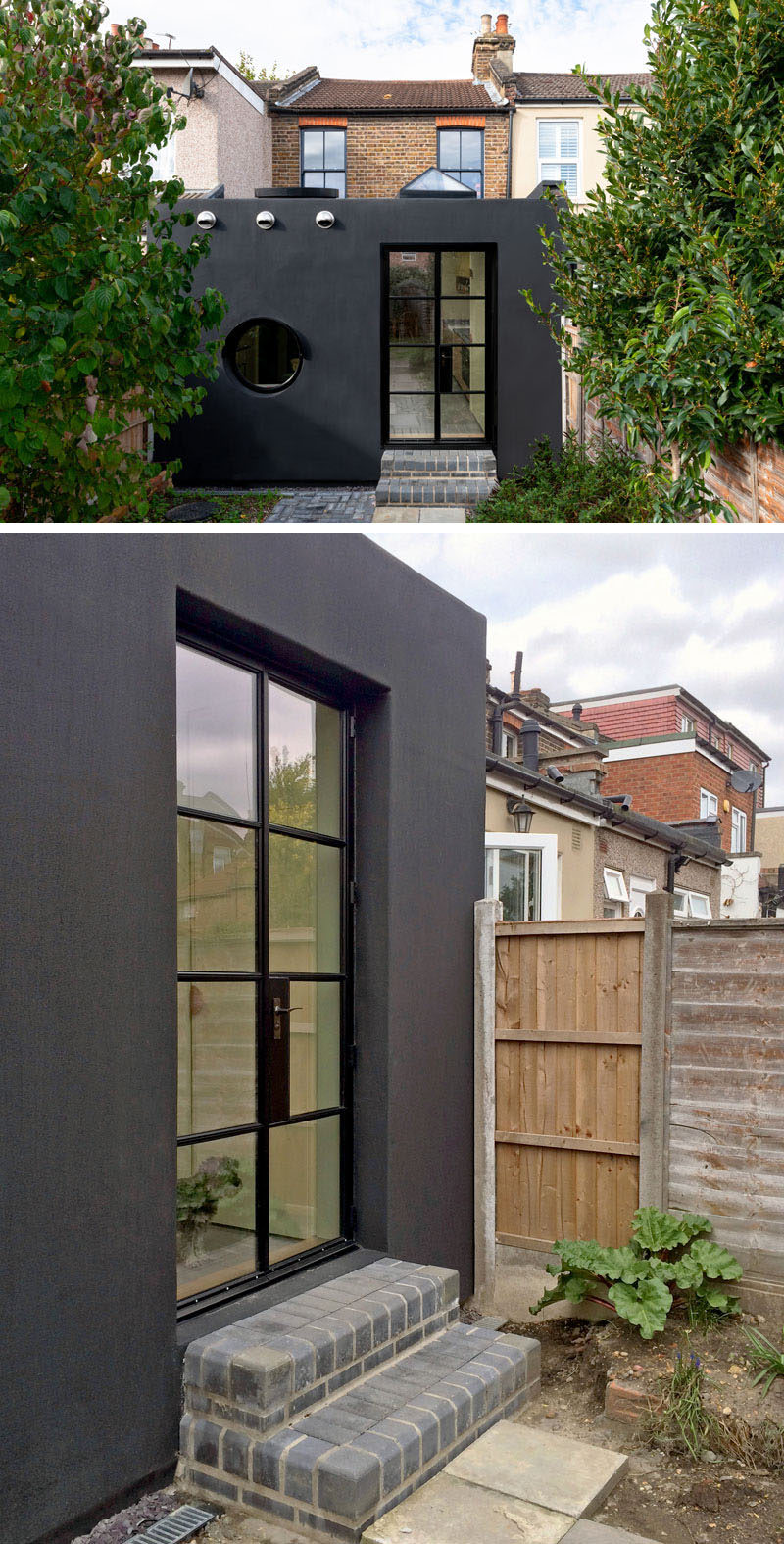 Photography © French + Tye (top) and © Office S&M (bottom)
---
The architects also chose contrasting circle and square geometry for the window and door to the rear garden.
---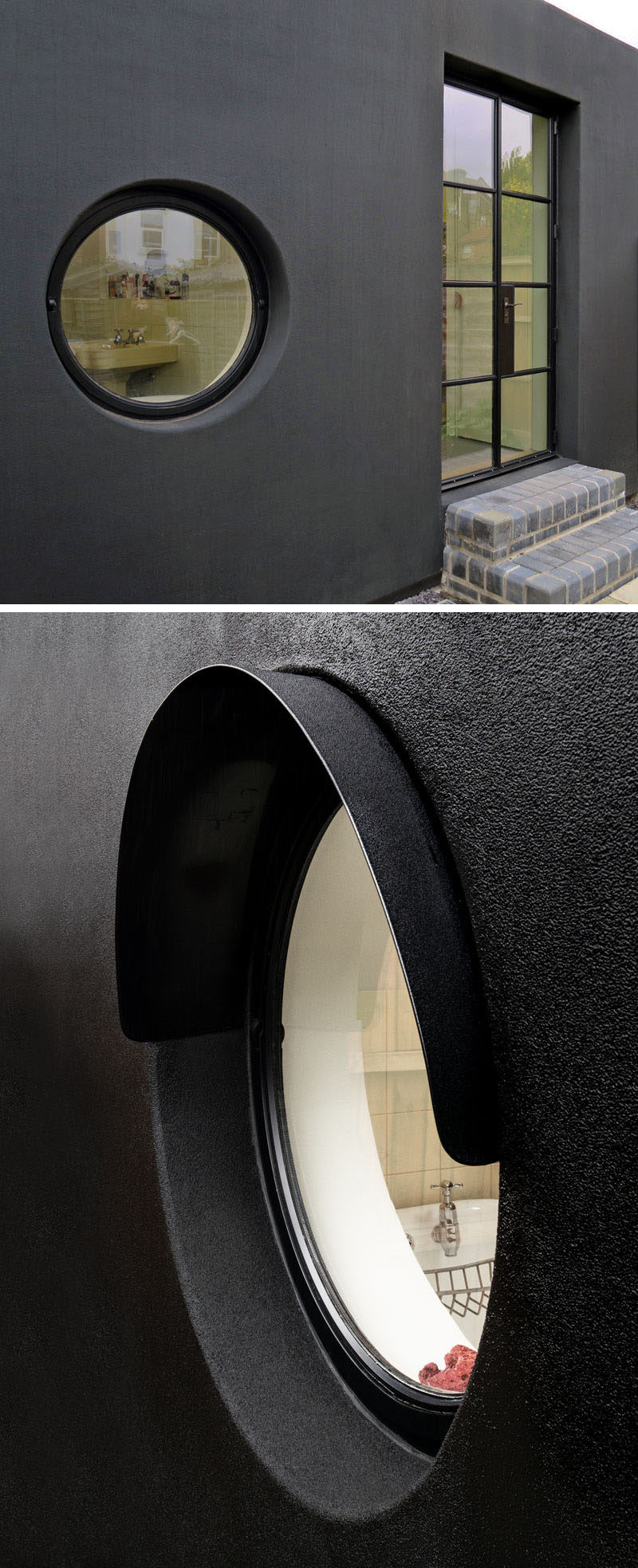 ---
Here's a quick video of the spray-on rubber being applied.
Photography © Office S&M (top) and © French + Tye (bottom) | Architect: Office S&M | Engineers: MDA Structures | Polyurea Cladding: ESW 
---