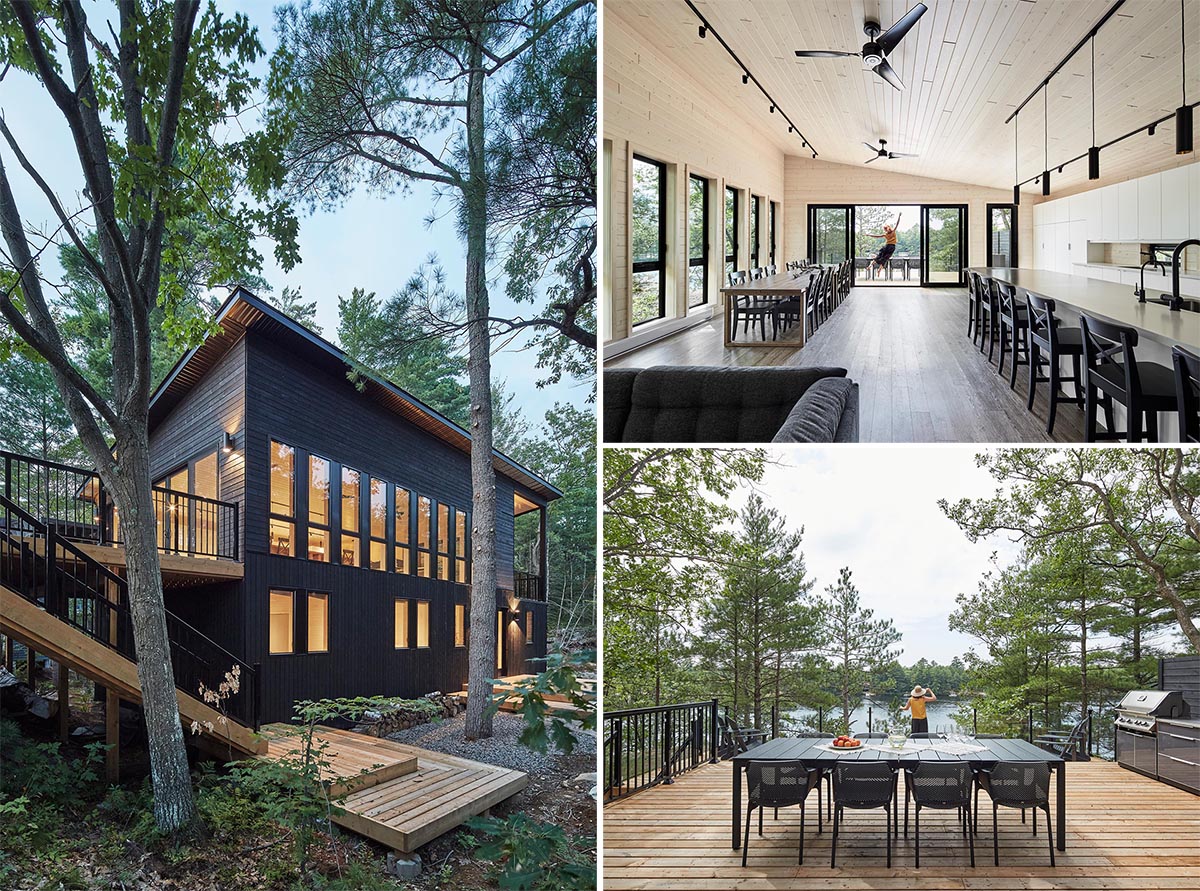 Tom Knezic and Christine Lolley of Solares Architecture have designed the 'Kahshe Lake Cottage' in Muskoka, Canada, for their own multi-generational family that has owned the land since 1987.
The land had a small temporary building, which they've kept, however more recently the decision was made to create a larger cottage that would suit the entire family.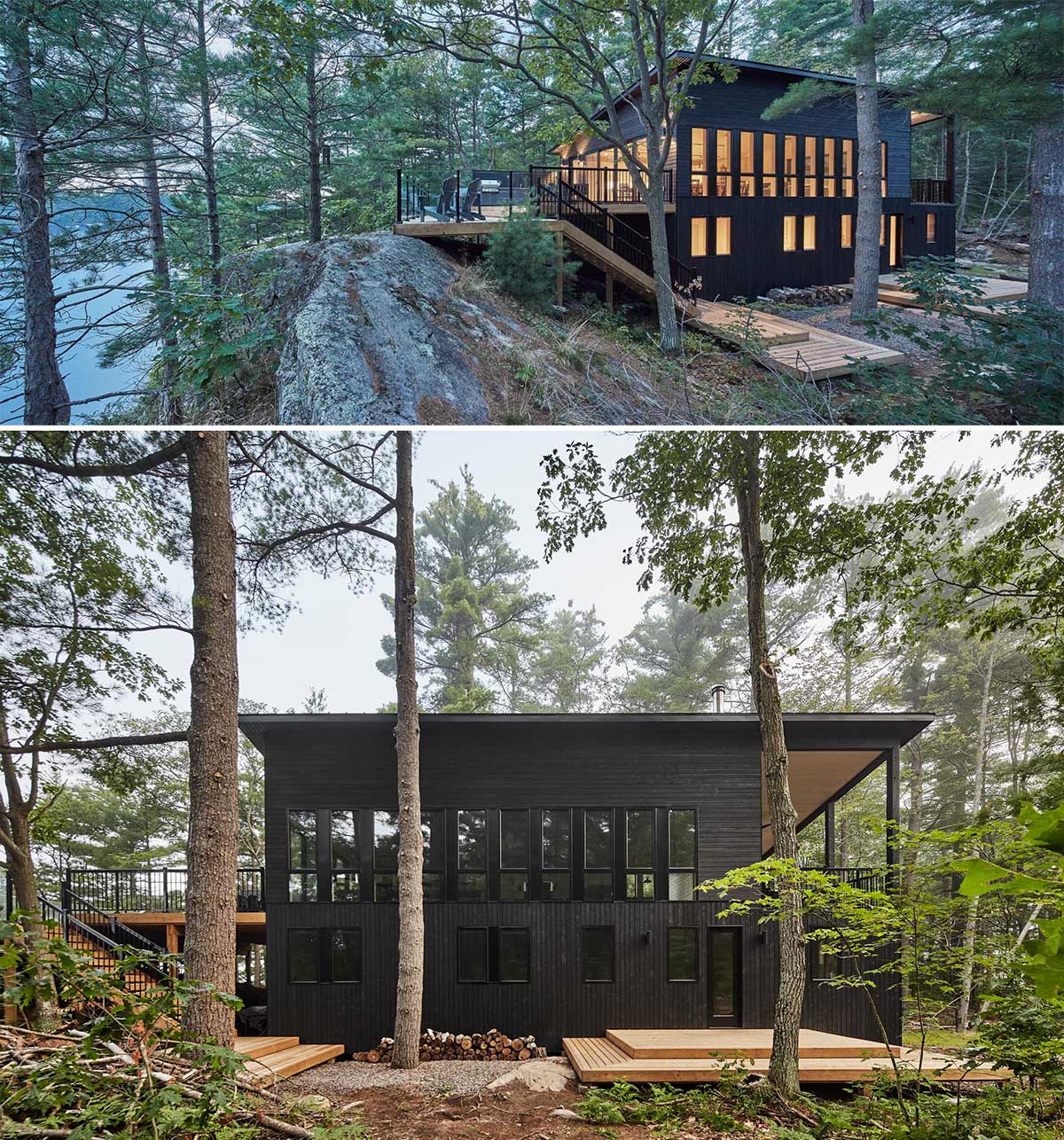 When building the cottage, all of the building materials had to be delivered by barge, as the property can only be accessed by water. This also meant that the home had to be built between late spring and early fall, or in the middle of winter when the lake was completely frozen over.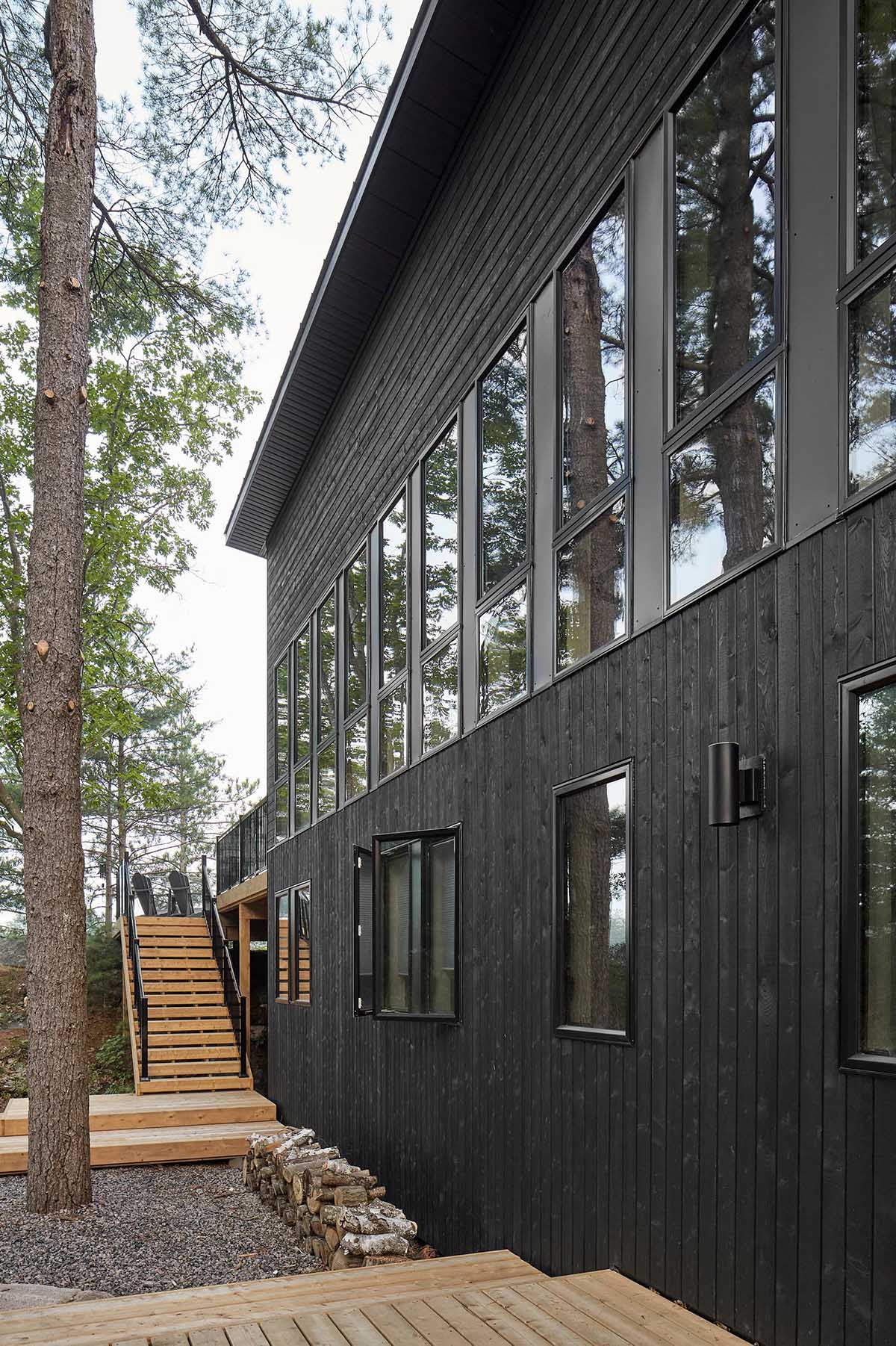 The black window frames showcased throughout the property match the black wood siding of the home, which also helps the home blend into its surroundings.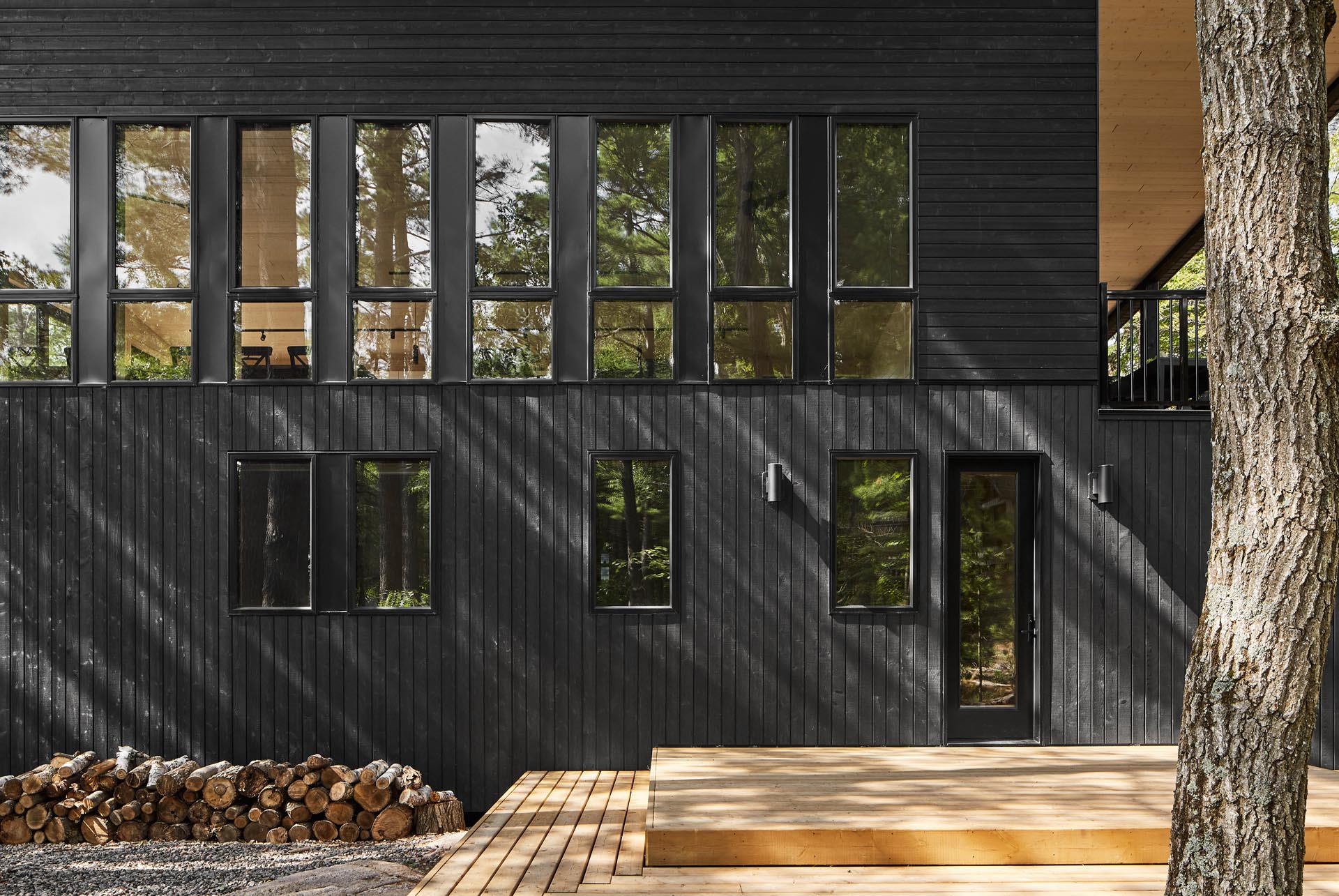 Stepping inside, and the light wood interior is a strong contrast to the dark exterior.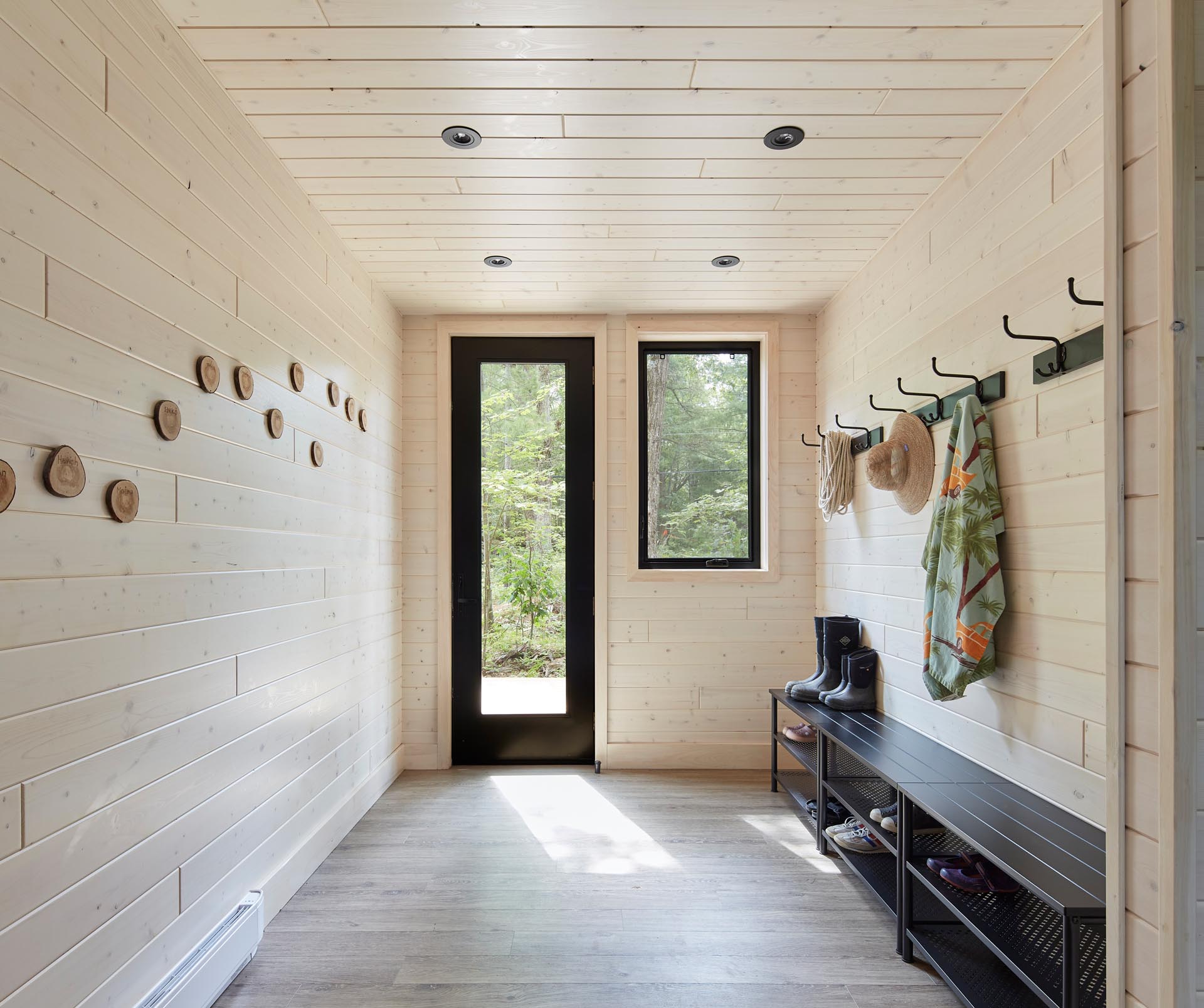 An entryway opens up to the staircase that leads to the upper floor of the home.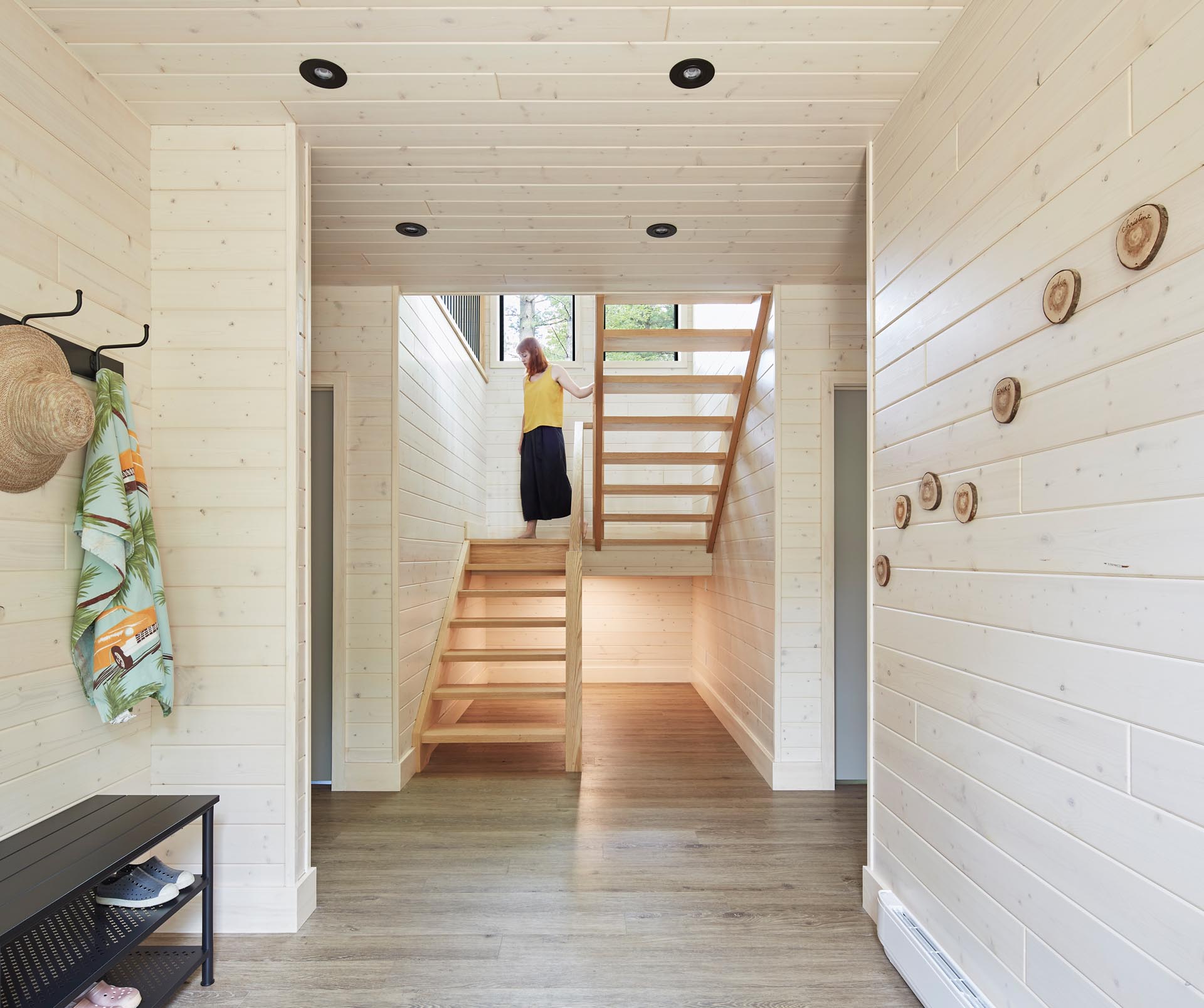 The upper floor of the home is dedicated to the living room, dining area, and kitchen. In the living room, there's an L-shaped sofa that's focused on a matte black fireplace, while the dining area has been furnished with multiple dining tables, ideal for large groups.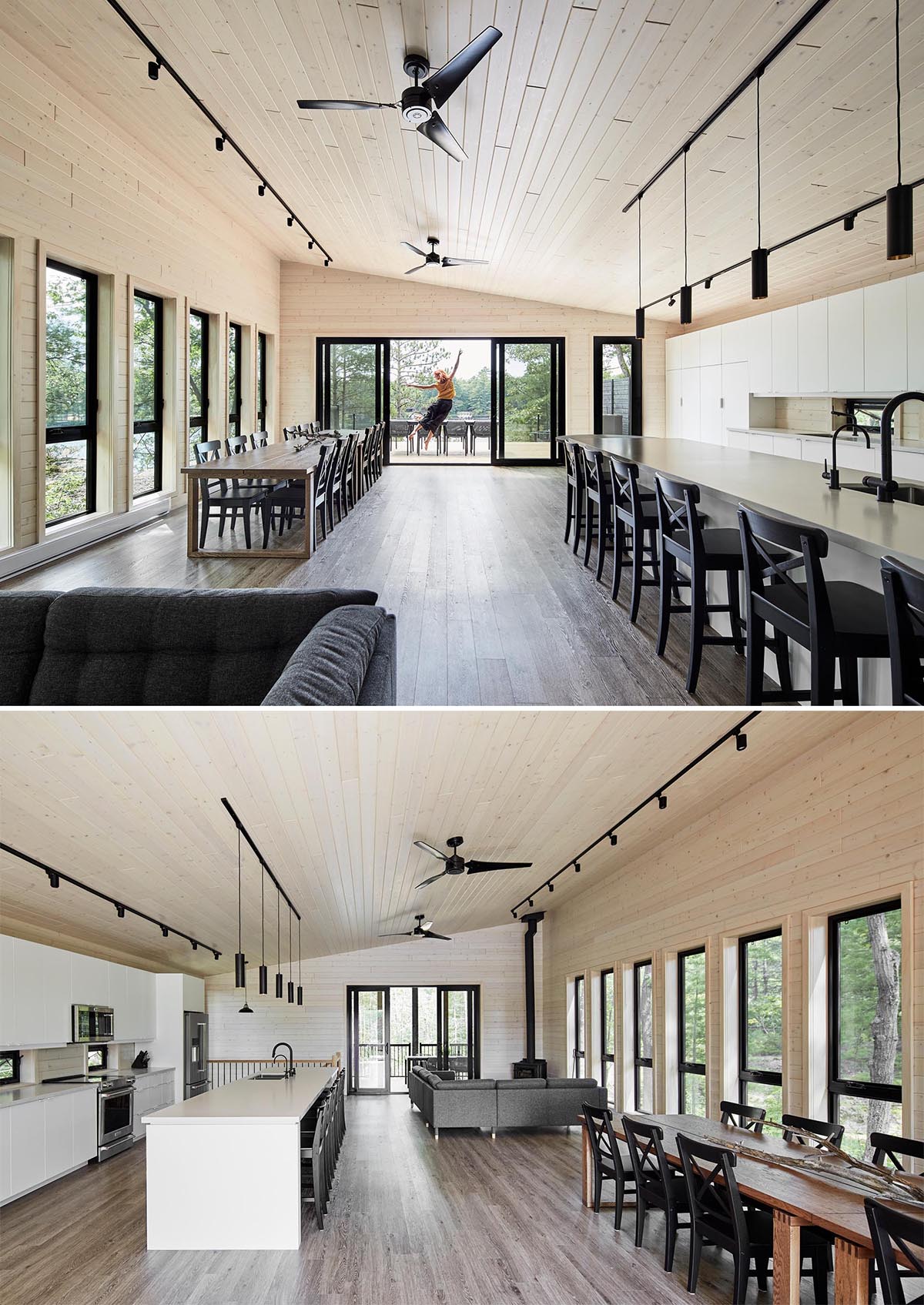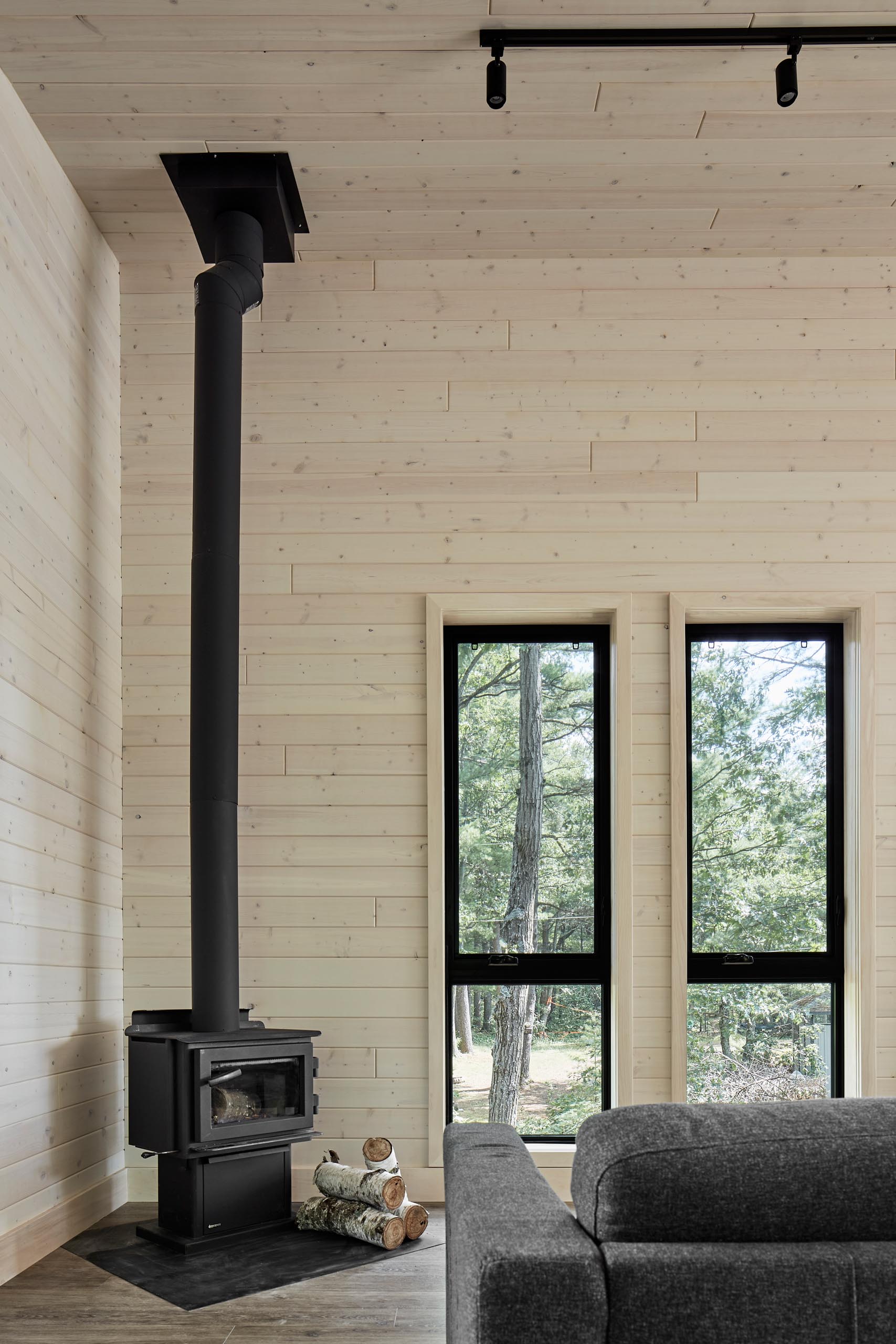 The kitchen includes all-white cabinets that are contrasted by the black lighting and black stools at the large island.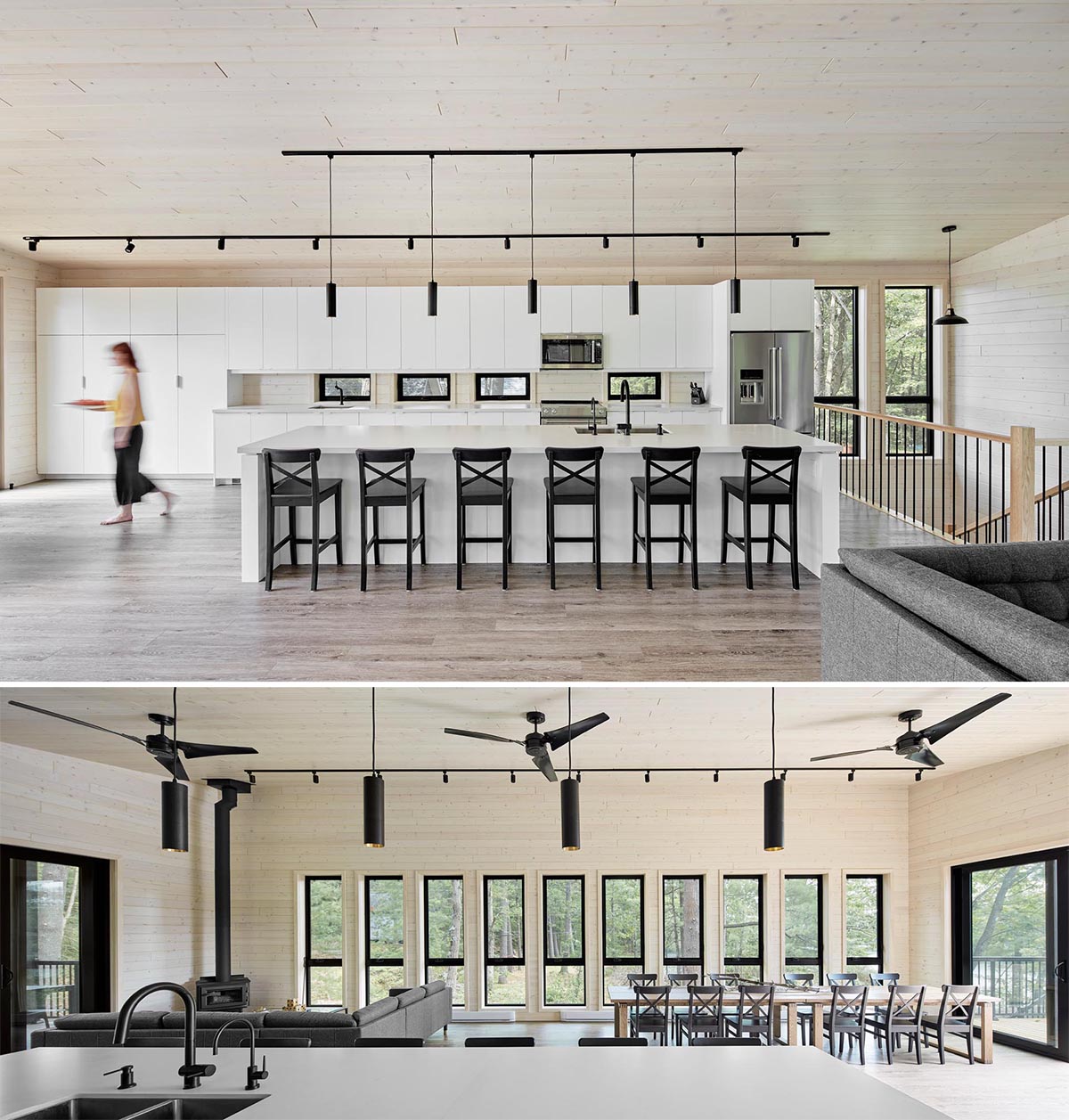 Off the main living areas of the home is a deck that's set up for outdoor dining and includes a bbq and kitchen. There's also a secondary covered outdoor dining area that's located at the opposite end of the living area.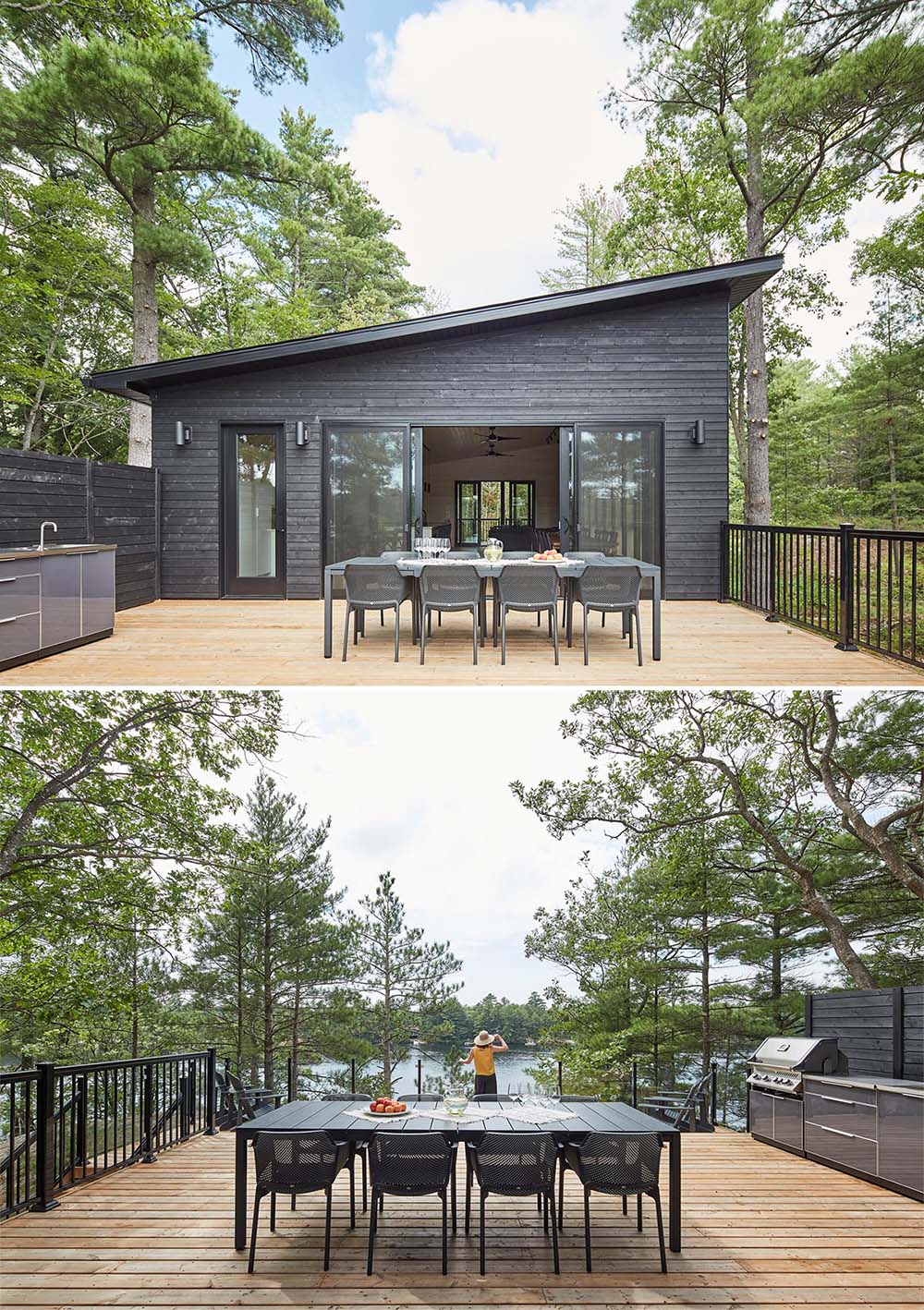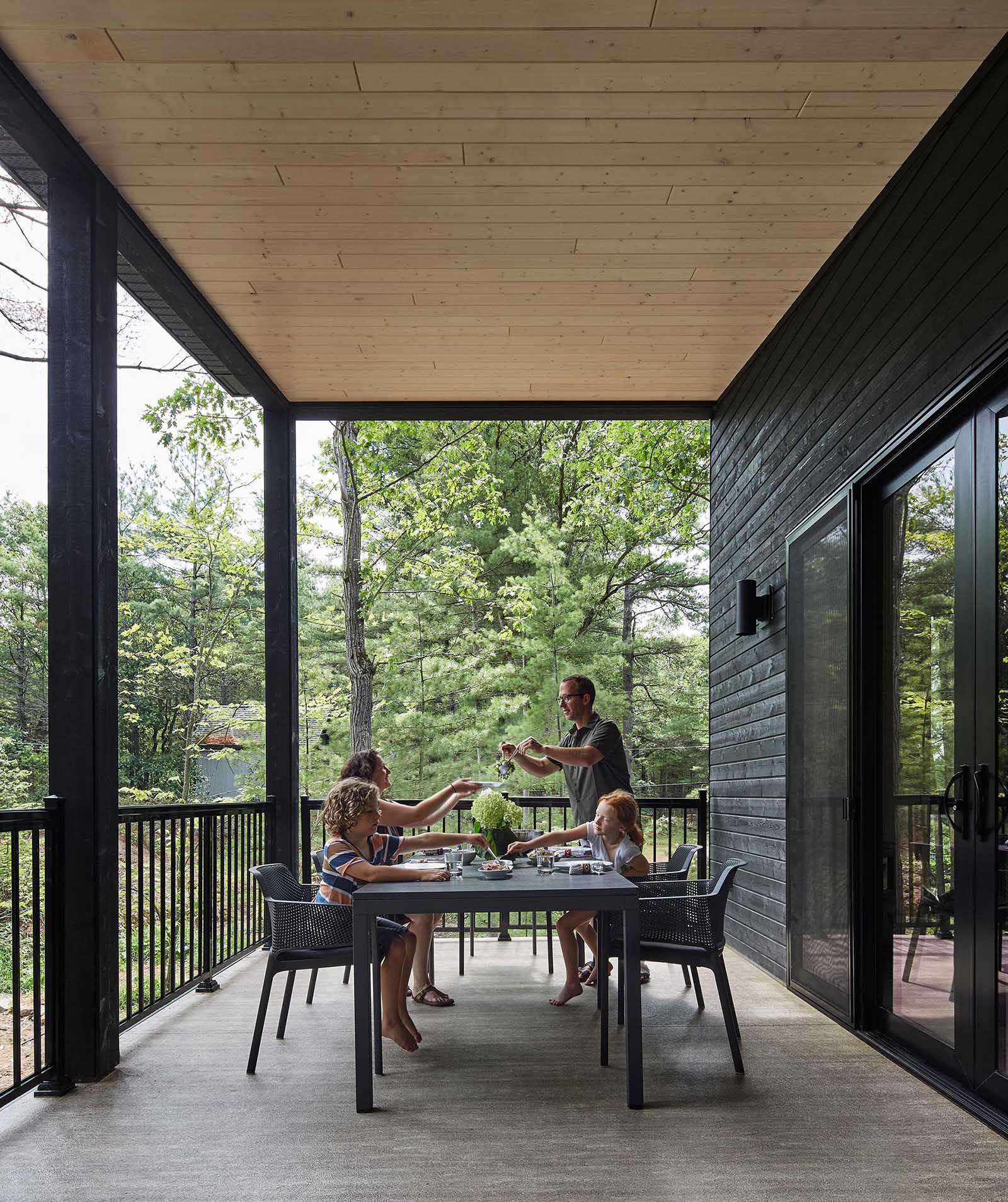 Back inside, and the lower level of the home is where the bedrooms and bathrooms are located. In this bedroom, light wood covers the walls, ceiling, and floor, while the black window frames help to highlight the view.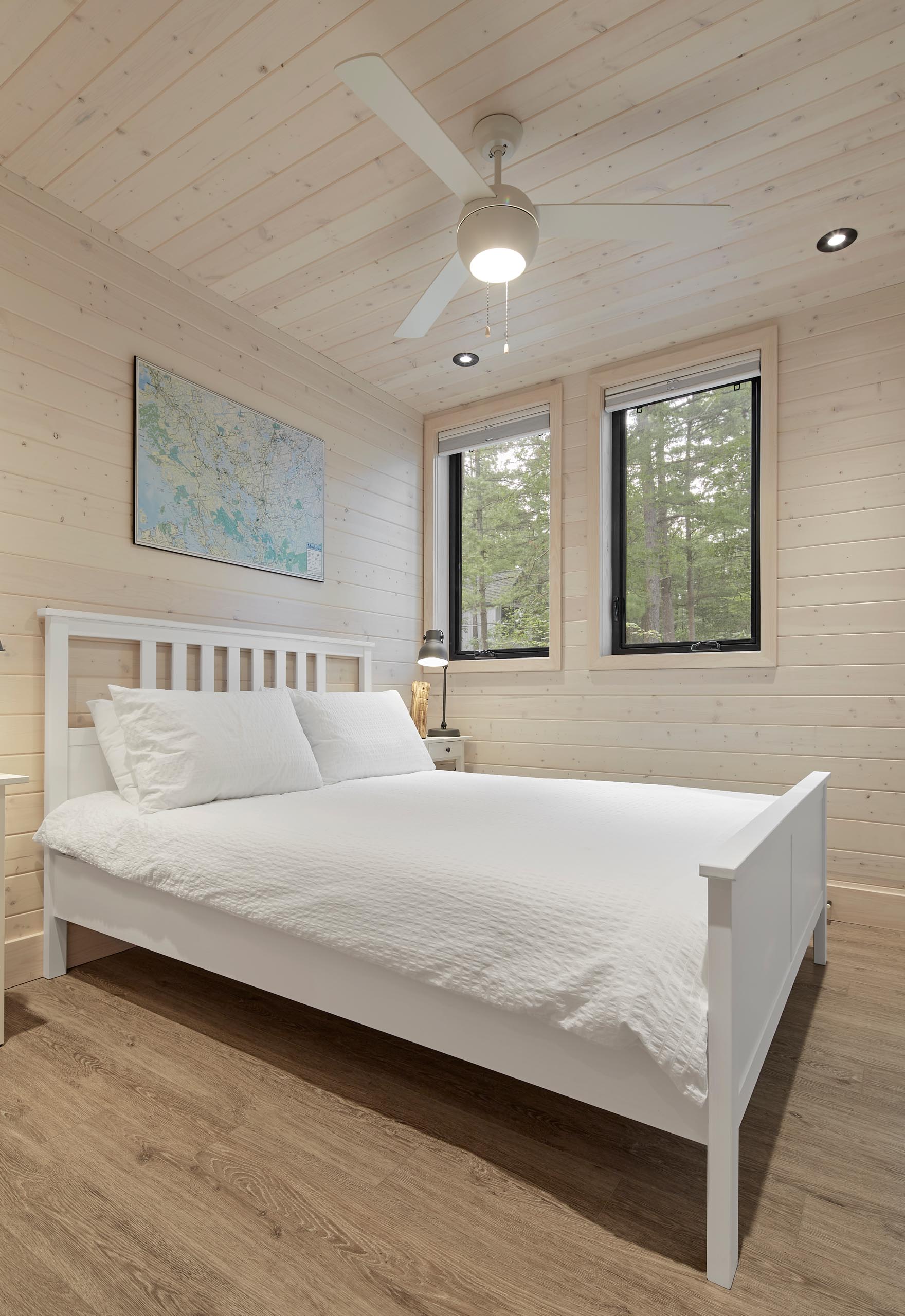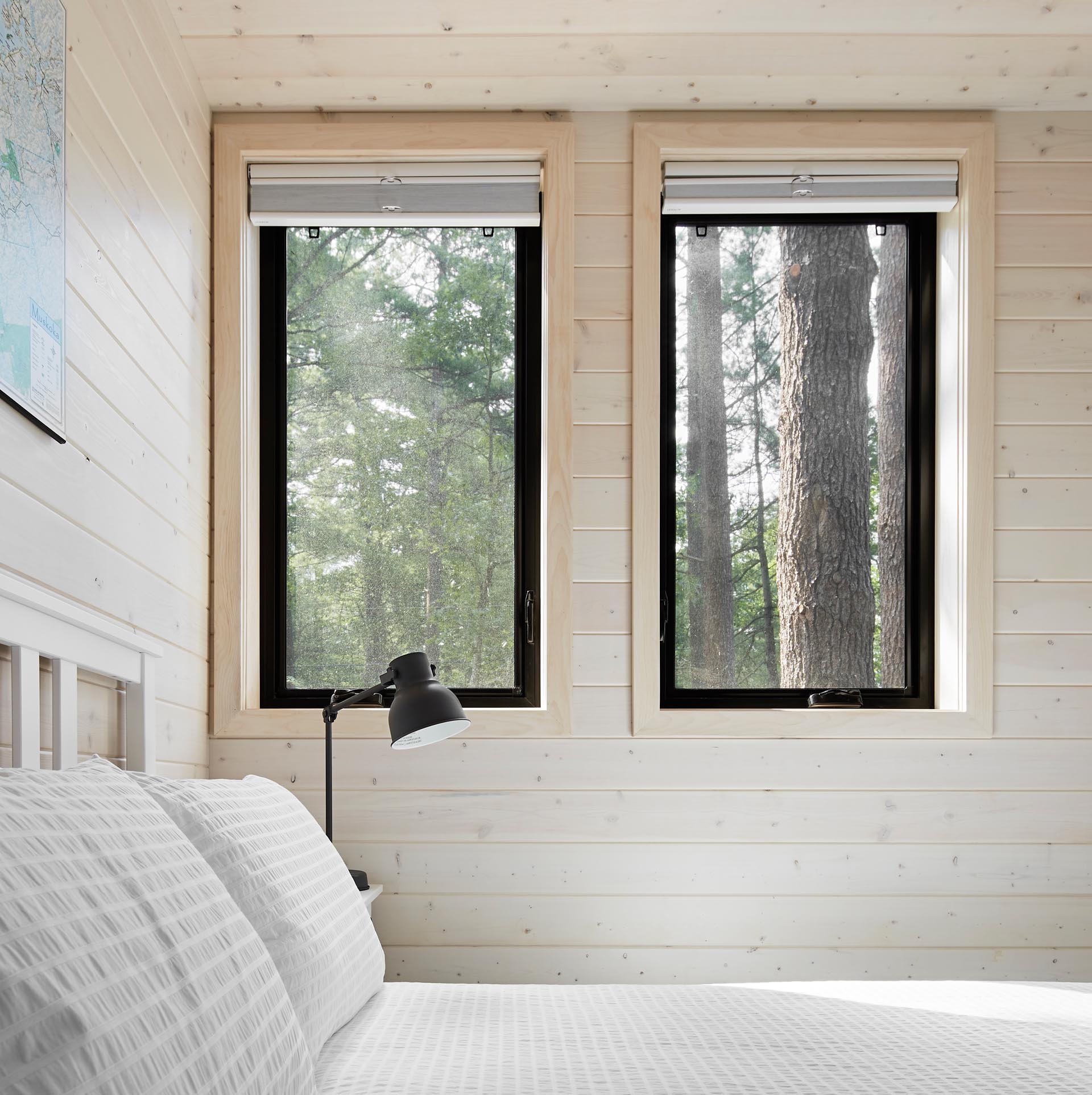 Other bedrooms have been set up as bunk rooms, maximizing the space for guests.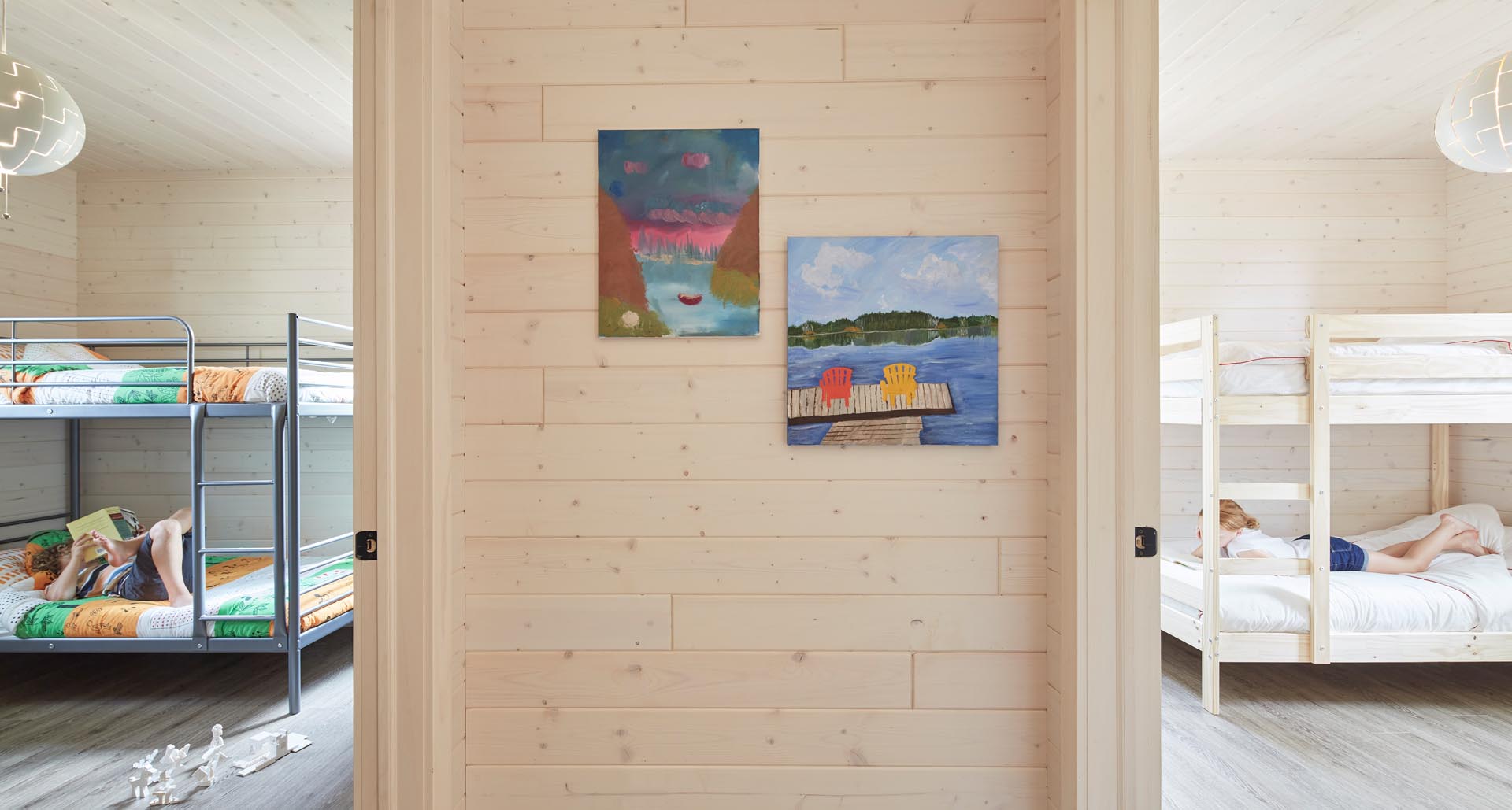 In one of the bathrooms, gray tile has been installed in the shower and complements the vanity.