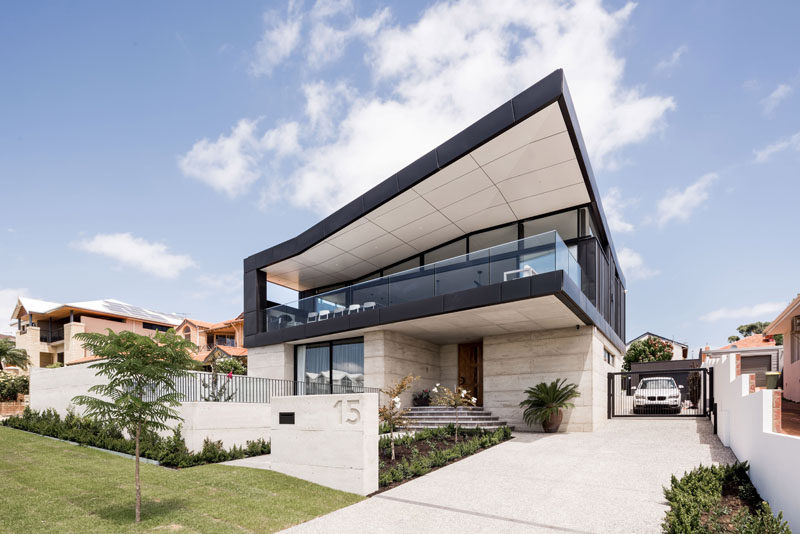 Keen Architecture has designed a new house in East Fremantle, Australia, that features a dramatic folded skillion roof.
The roof, along with an angular plan, allows the home to take advantage of the views of the surrounding area.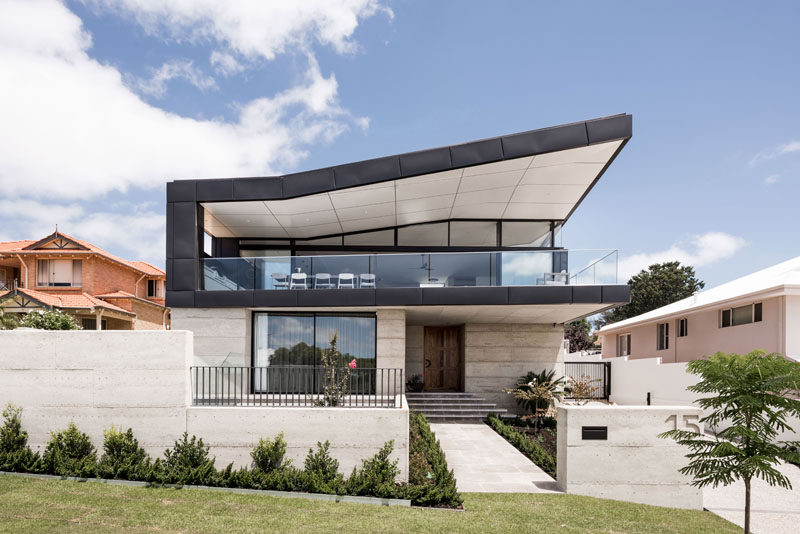 ---
Inside the home, materials like rammed recycled concrete and limestone are combined with timber, that provides a softer appearance and adds a level of warmth to the interior. Black steel and wood stairs lead from the front entryway up to the main living spaces.
---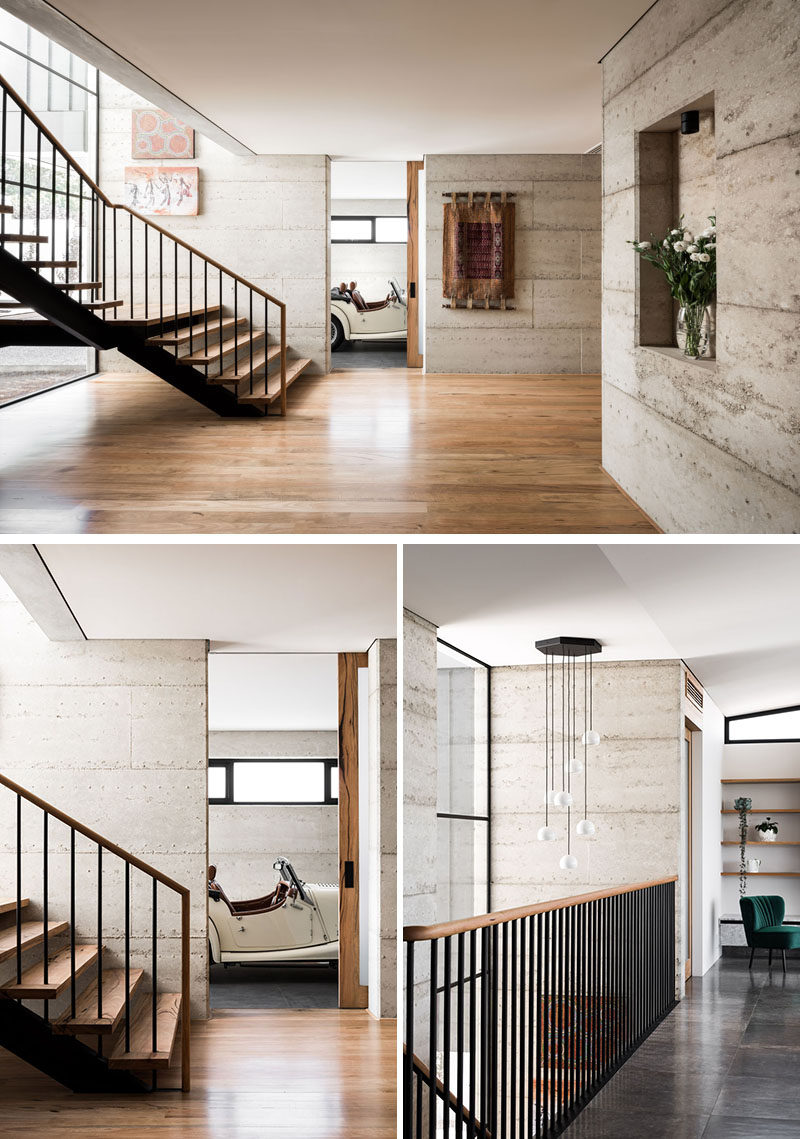 ---
At the top of the stairs, the living room, which features a fireplace, seamlessly transitions to the outdoor balcony via a huge expanse of glass and oversize sliding doors.
---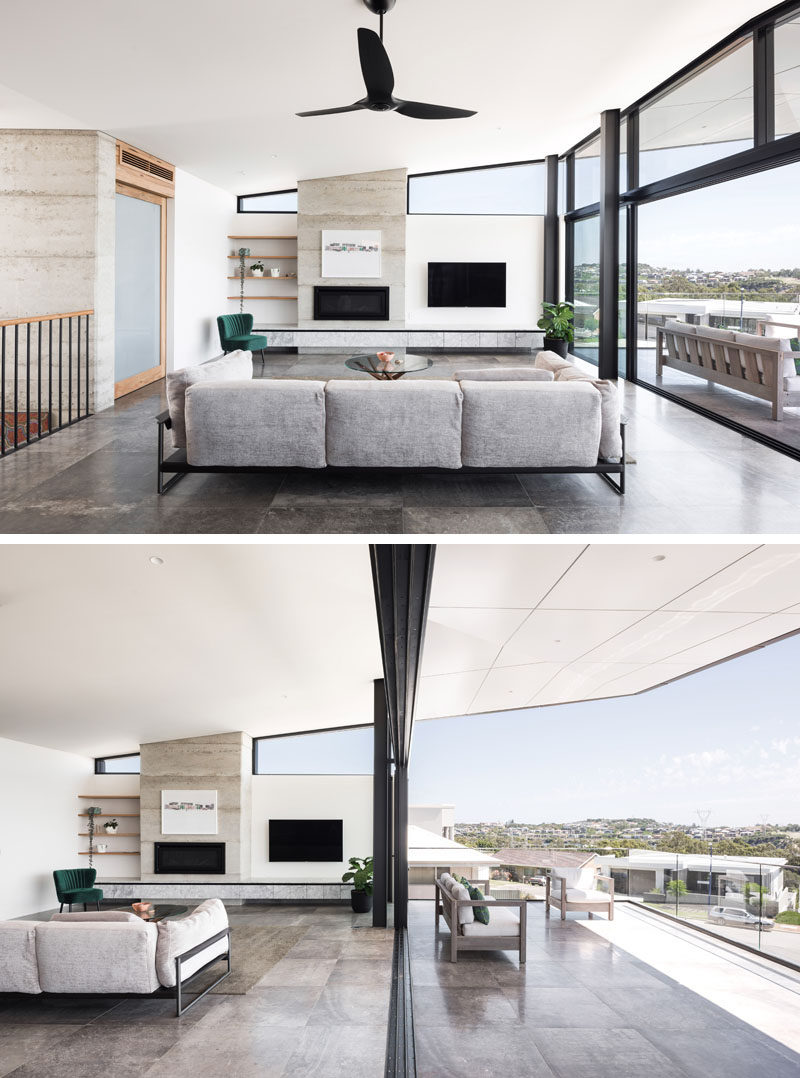 ---
The balcony provides views from the elevated position of the house, and enough room to have an outdoor lounge and dining area, as well as an outdoor kitchen with a BBQ. Inside, the large wood dining table separates the living room from the kitchen.
---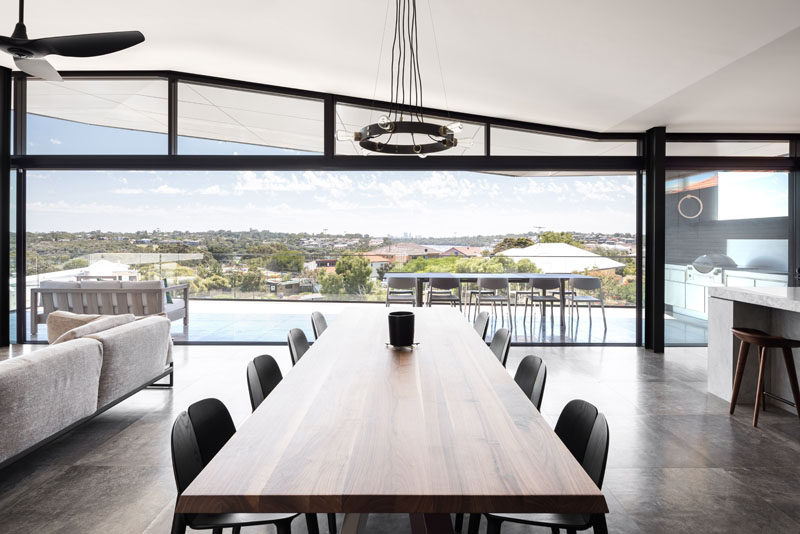 ---
In the kitchen, subway tiles complement the light colored countertop and large island, while a pantry is tucked away off to the side through a pocket door.
---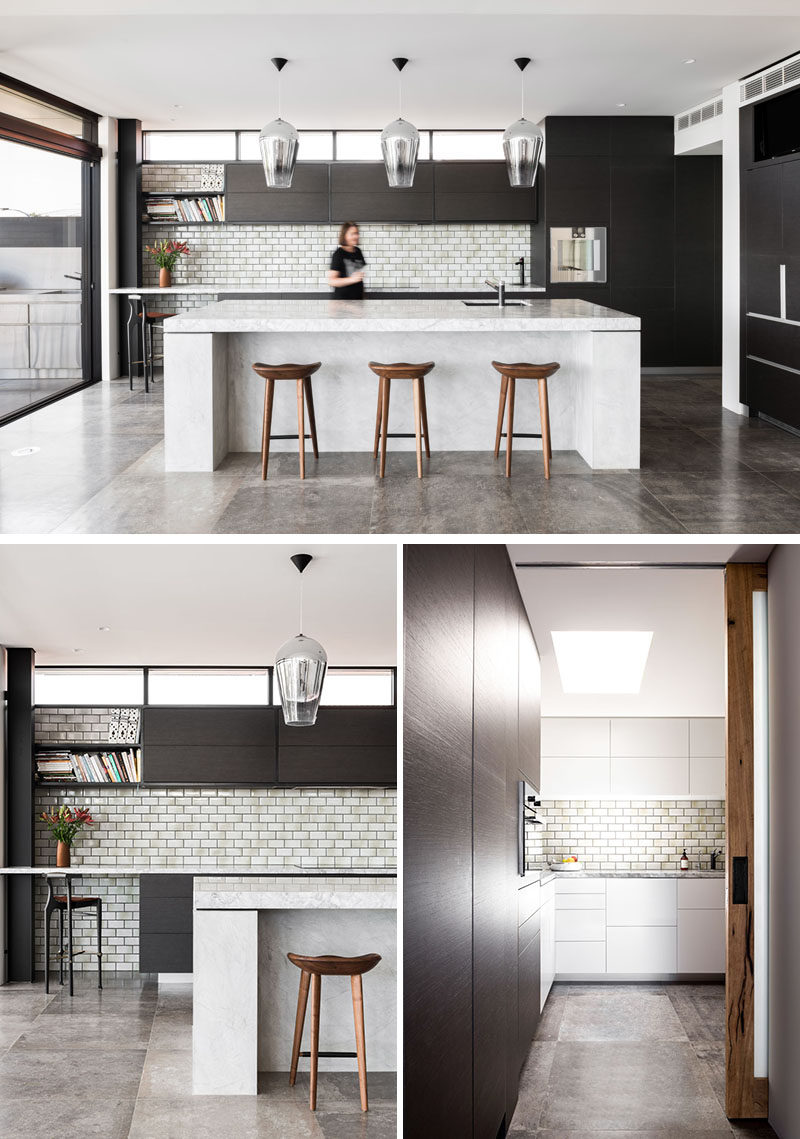 ---
In one of the bathrooms, a dark wood vanity contrasts the lightly colored tiled walls, while a freestanding bathtub is positioned beneath a skylight.
---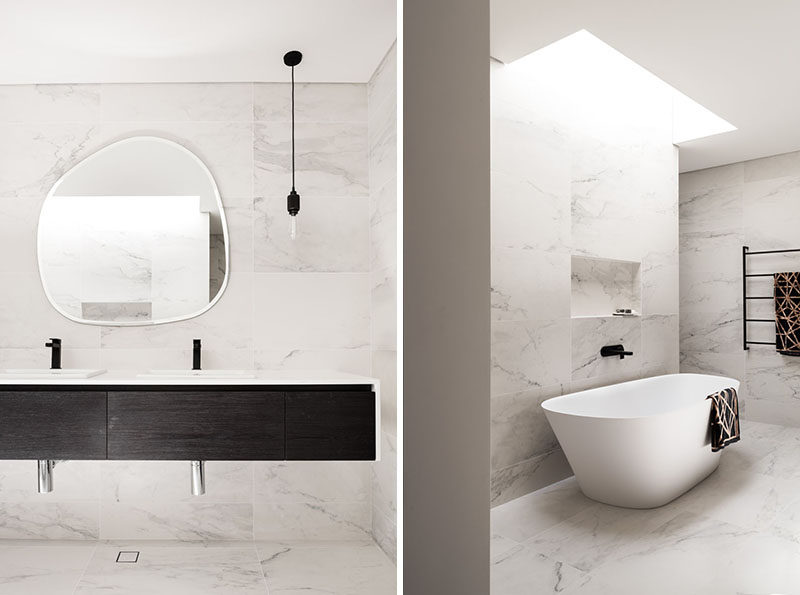 ---