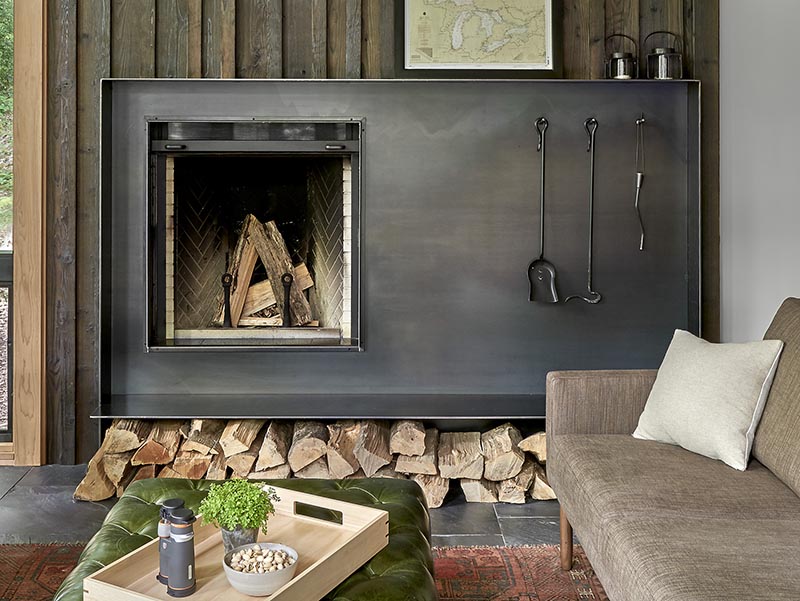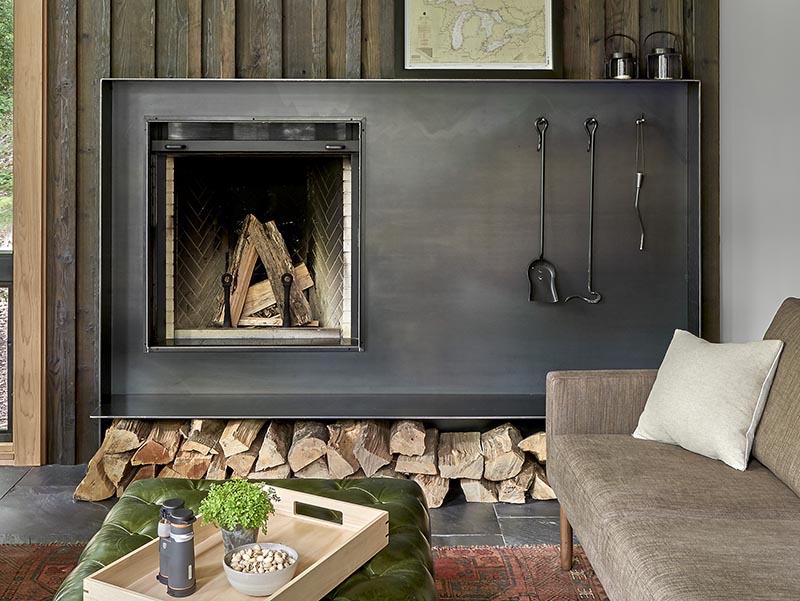 When Searl Lamaster Howe Architects designed a weekend retreat in Jones, Michigan, they decided to include two eye-catching steel fireplace surrounds.

The first fireplace has a backdrop of a charred cedar accent that helps to highlight the hand-worked blackened steel surround, that has simple straight ledge and a couple of hooks for fireplace tools.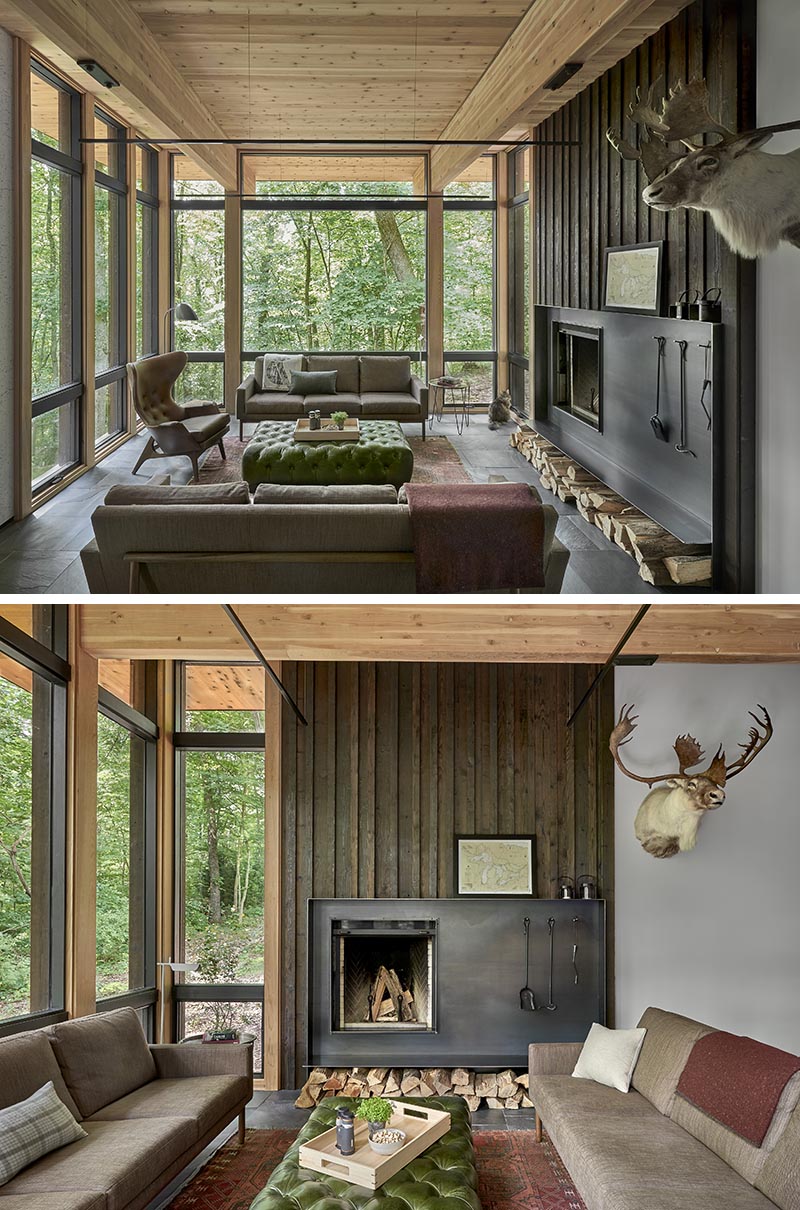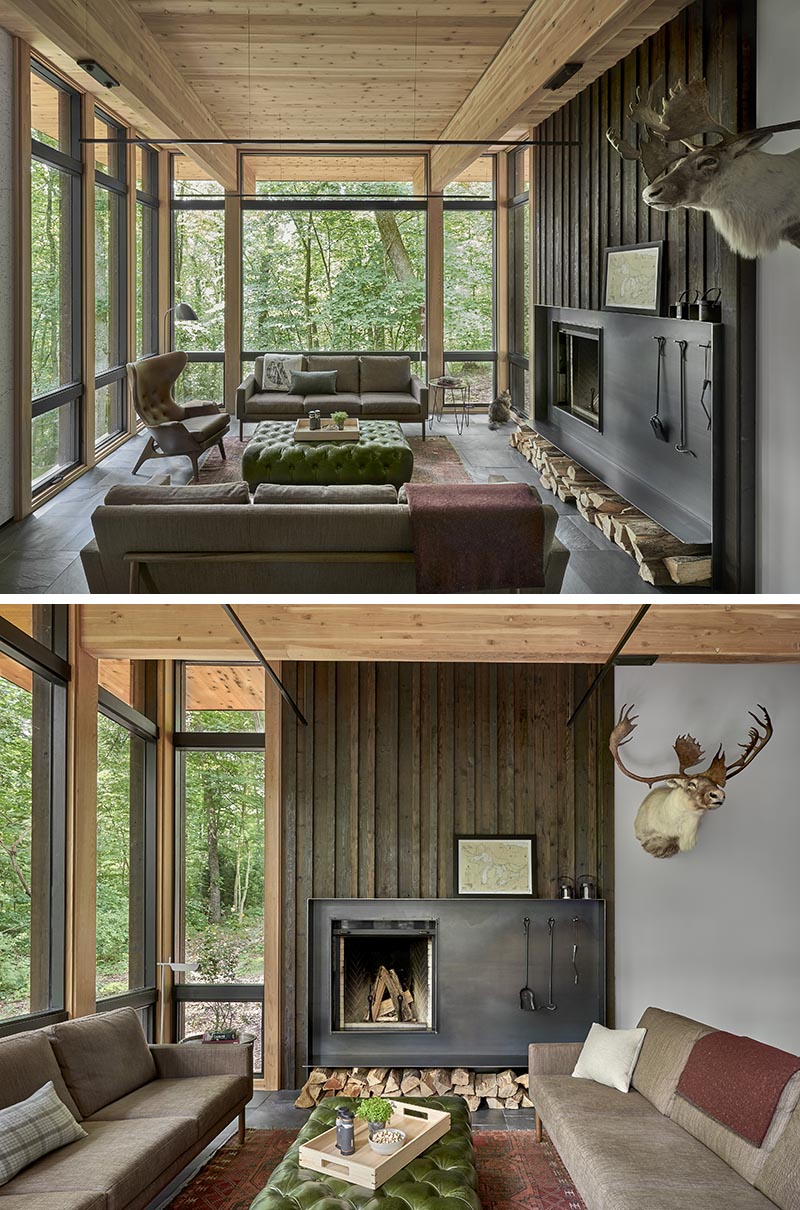 In another living room of the house, the black steel contrasts the white and wood walls, adding an industrial touch to the cozy cabin atmosphere.