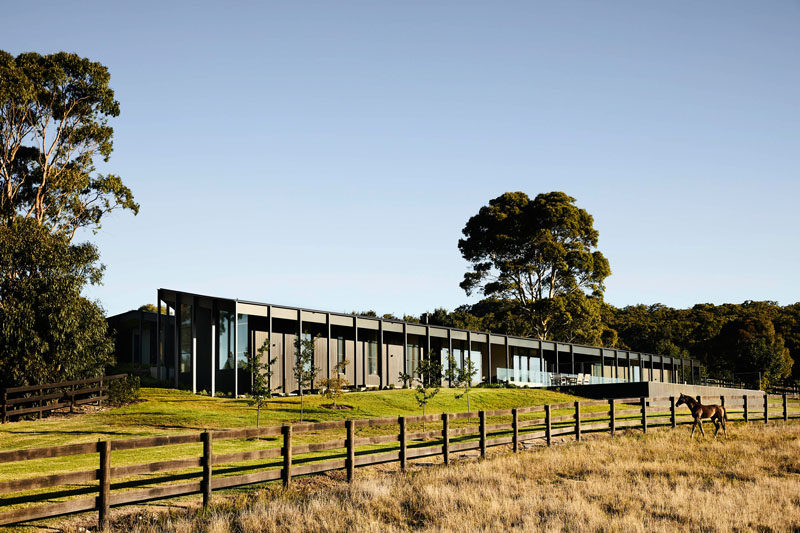 Architecture and interior design firm Carr have recently completed a new house in rural Australia that was based on a concept created by Jackson Clements Burrows Architects.
Named the 'Red Hill Farm House', the property sits on a small rise with views defined by sweeping paddocks dotted with livestock, and distant glimpses of a horseshoe shaped coastline.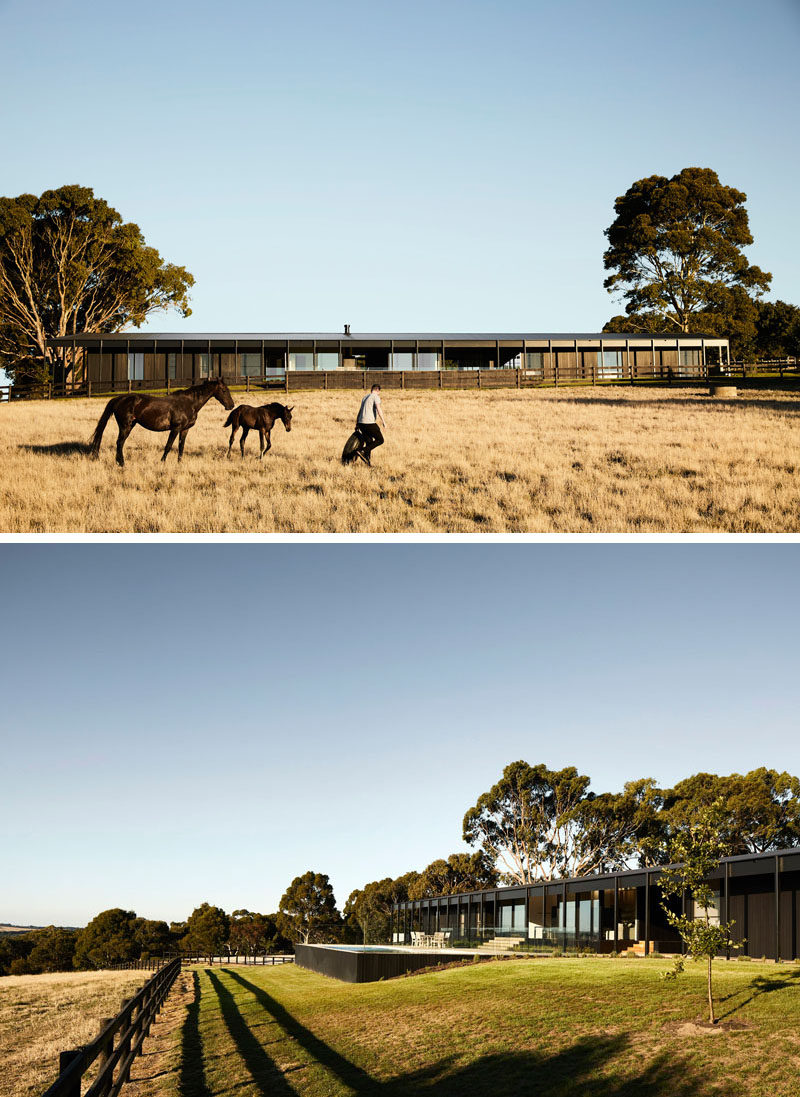 ---
Three elongated pavilions form a U shape, while the exterior has been clad in blackened timber, giving the home a monochromatic appearance.
---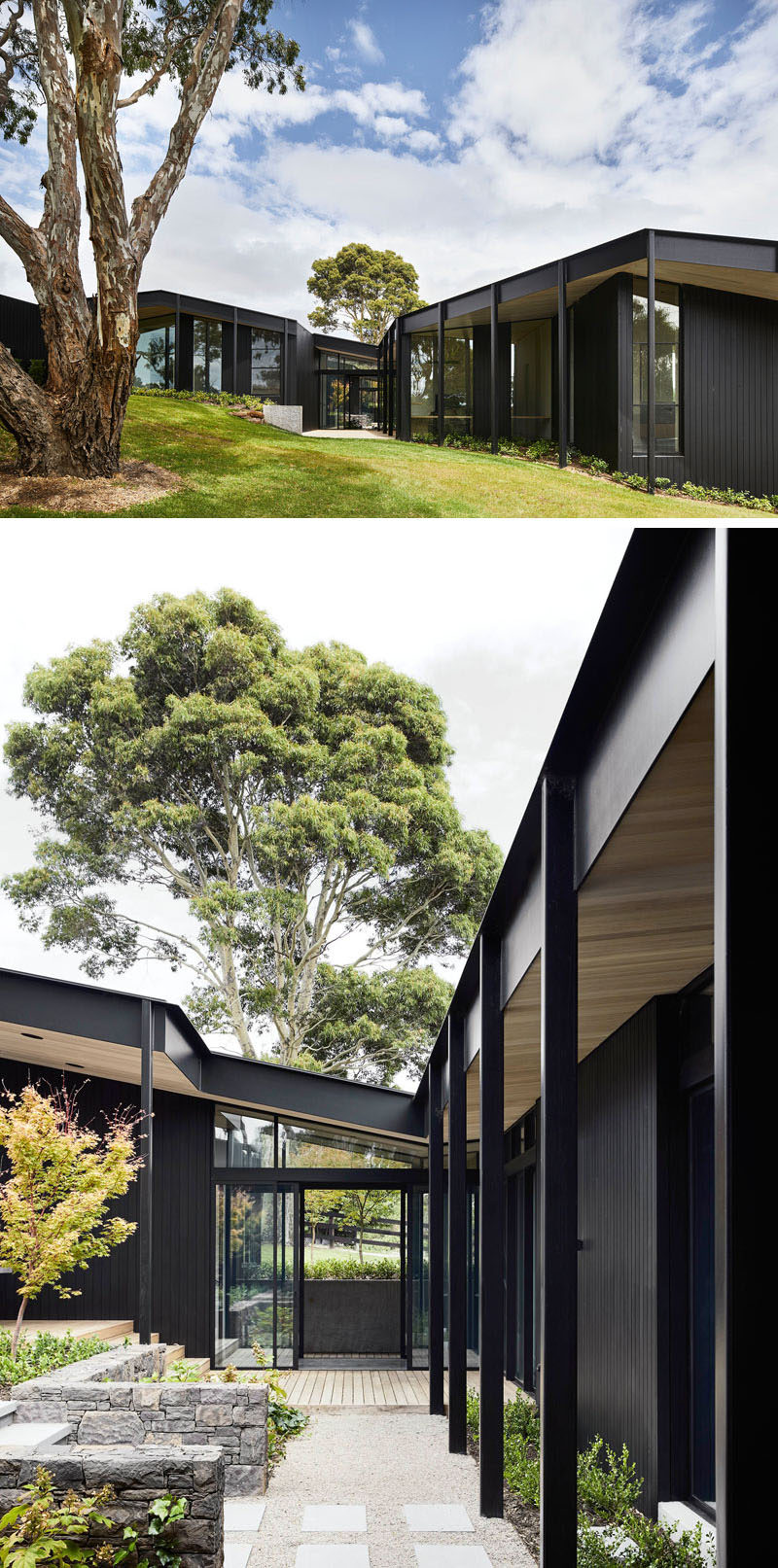 ---
Inside, a sense of warmth is added throughout the house with the use of a soft oak lined ceiling, that also provides a connection to the rural landscape outside.
---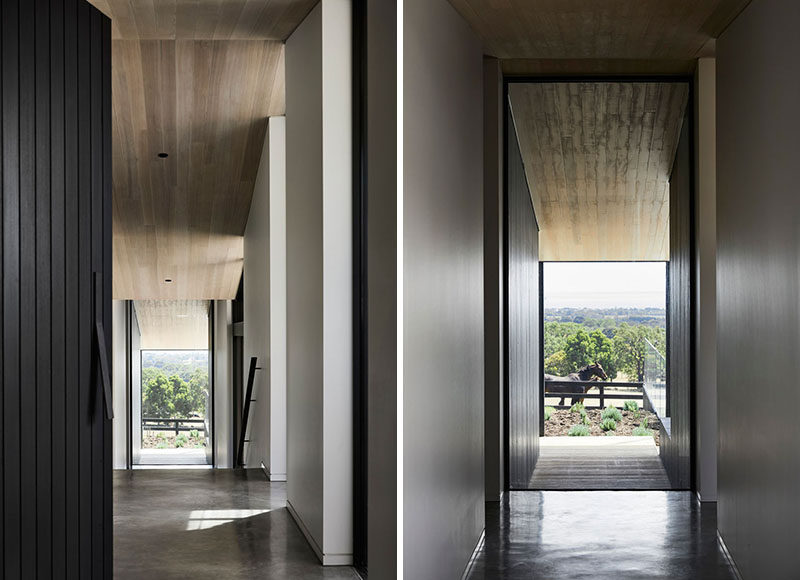 ---
Further inside the house, there's high ceilings and large windows. Views of the swimming pool can be seen from the social areas of the house, like the dining room.
---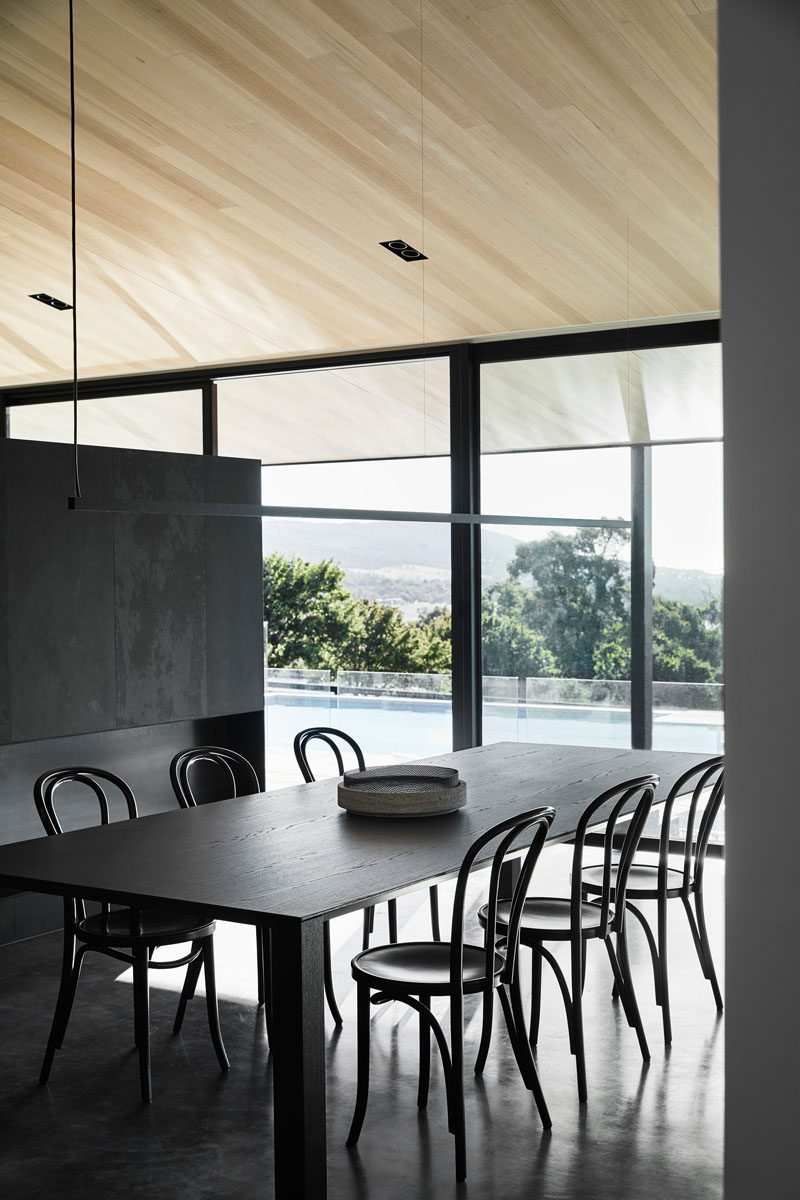 ---
Contemporary furnishings in the living room create a comfortable place to relax.
---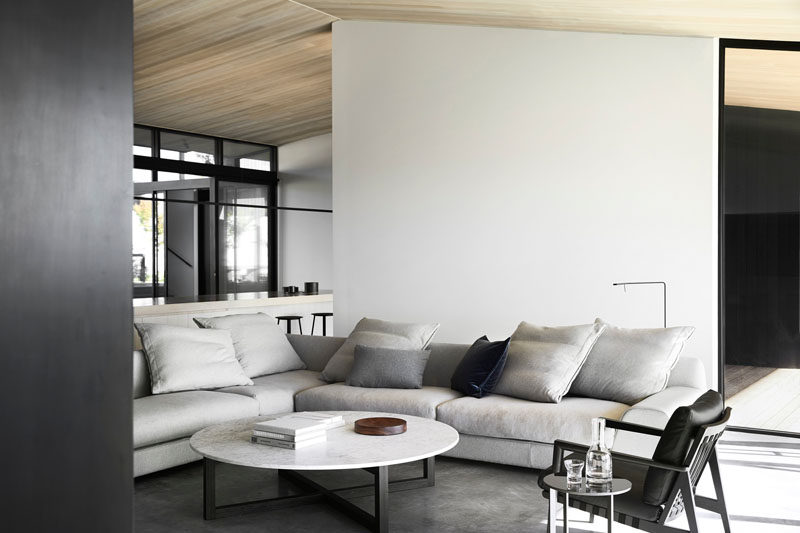 ---
Adjacent to the living room is the kitchen, that features a long light-colored island with plenty of room for food preparation, and a place for numerous people to sit at. The island is a strong contrast to the black cabinets located against the wall.
---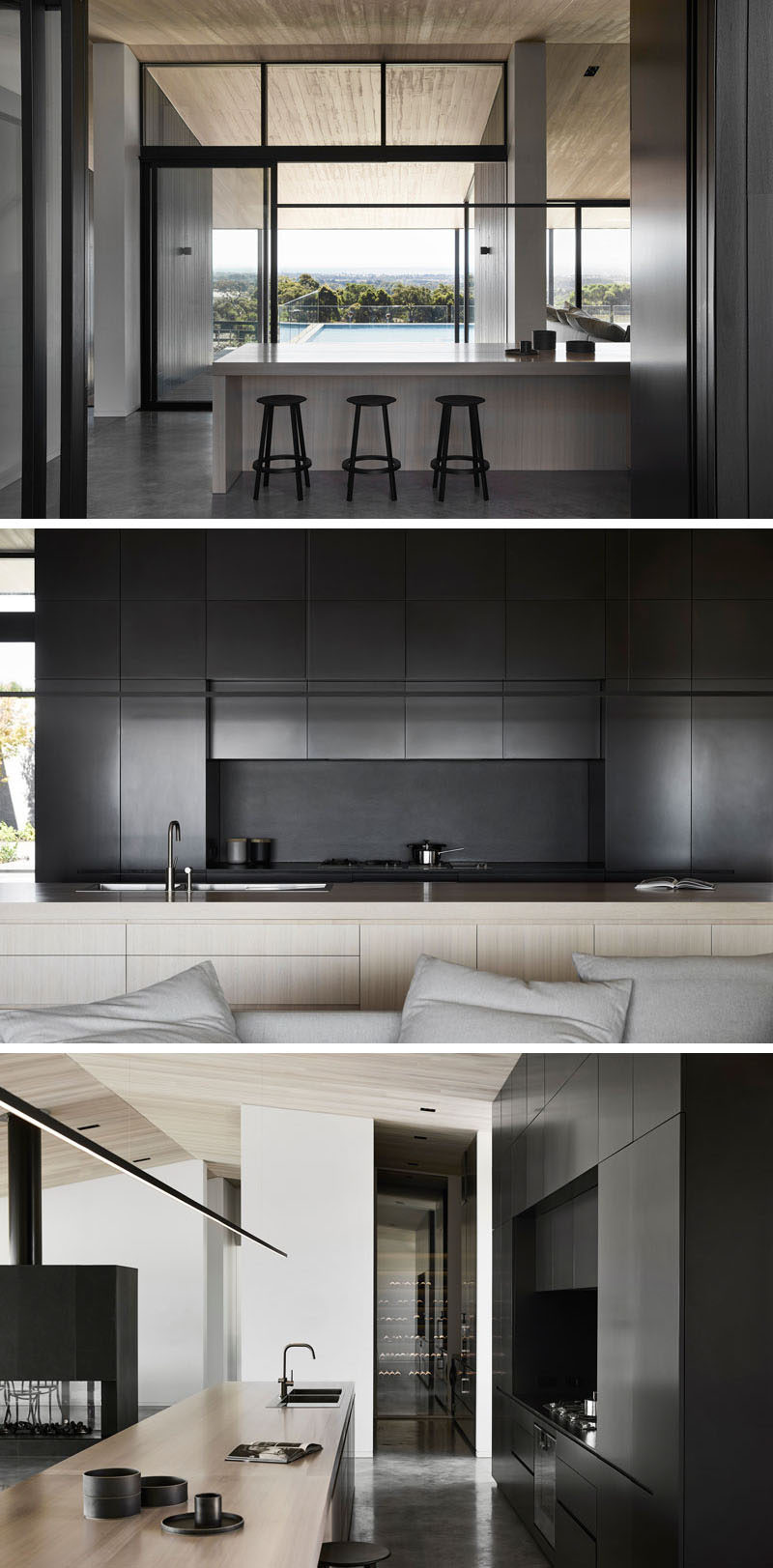 ---
Apart from multiple bedrooms, the home also has rumpus room, a laundry/mudroom, and a home office, suitable for two people as there's a combined desk with storage and a window for each person.
---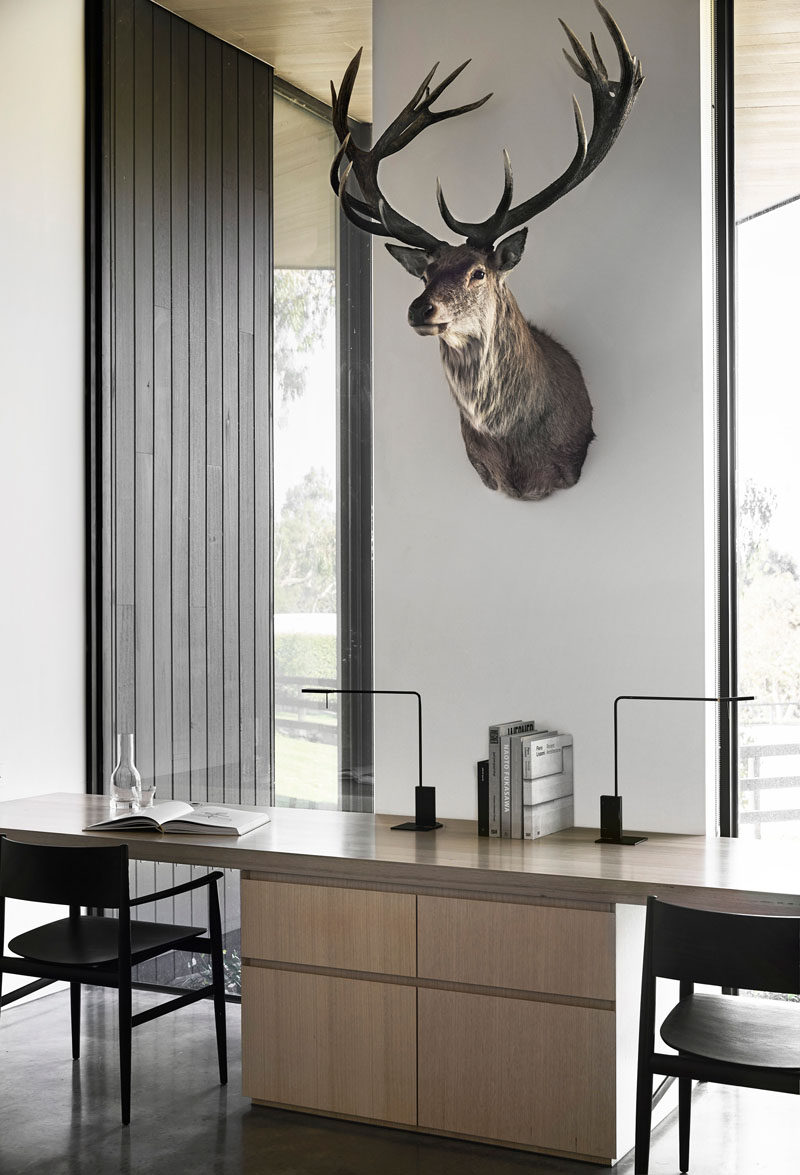 ---
The monochromatic theme continues in the bathroom, with a dark grey vanity that features a built-in sink, and a white freestanding bathtub, that's positioned in front of the large floor-to-ceiling window.
---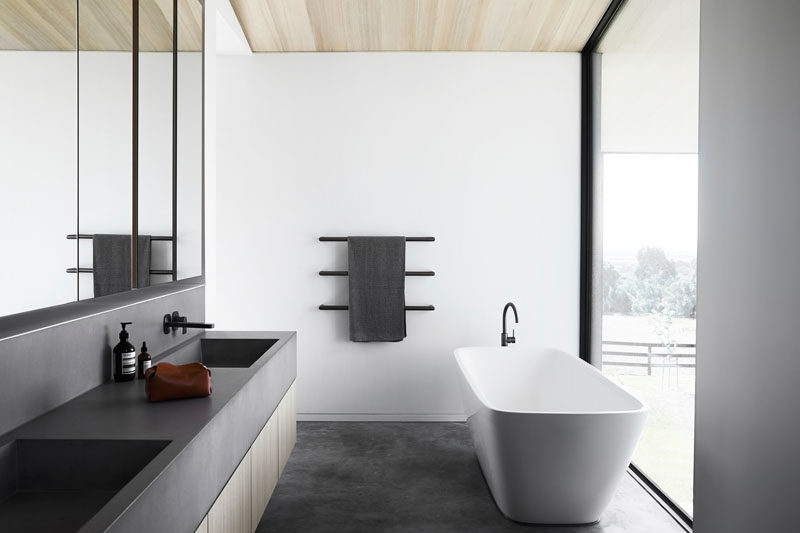 ---
Here's a look at some of the landscaping that surrounds the house. Planted garden areas are combined with trees and grassy lawns.
---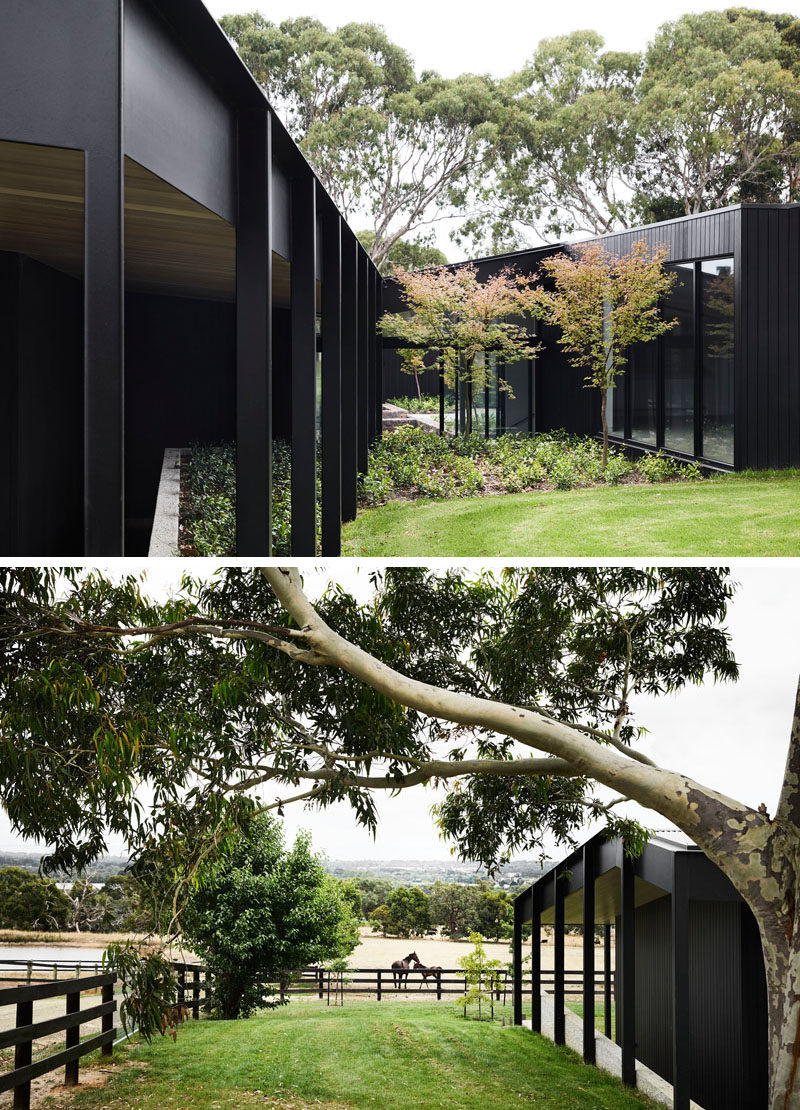 Photography by Sharyn Cairns | Architect: Carr in collaboration with Jackson Clements Burrows Architects | Interior designer: Carr | Project Manager: Nash Management | Construction/Builder: VCON | Structural Engineer: C.I.R | Landscape Designer: Paul Bangay
---