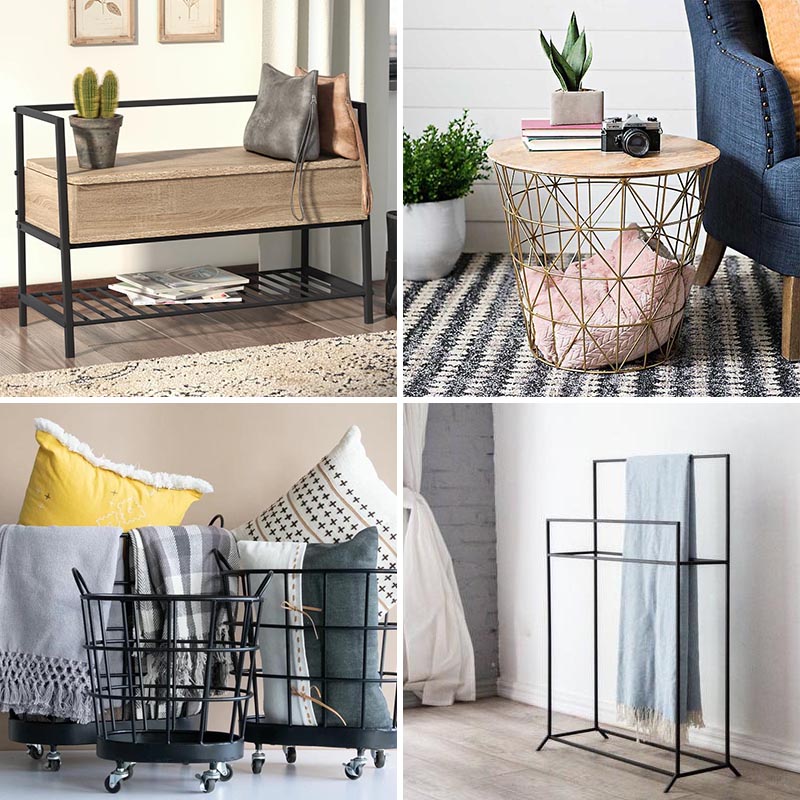 Blankets in a living room or bedroom often end up simply draped over the back of a couch or chair, but it doesn't have to be that way.

There are many excellent ways to store blankets when you're not using them. Here are 10 blanket storage ideas to get you started…
1. Wood + Wire Storage Tables
To add an industrial touch to your interior, consider wood and wire storage tables. These all have a base of a wire cage, ideal for holding blankets, and a wood top, which can be used for a decorative display, a table lamp, or for your magazines and drinks.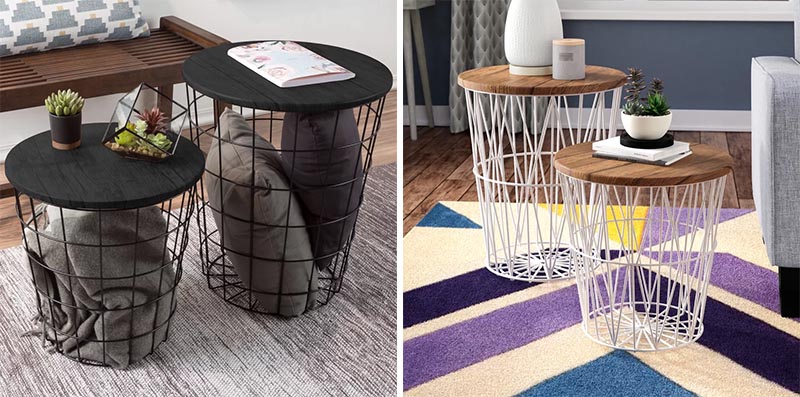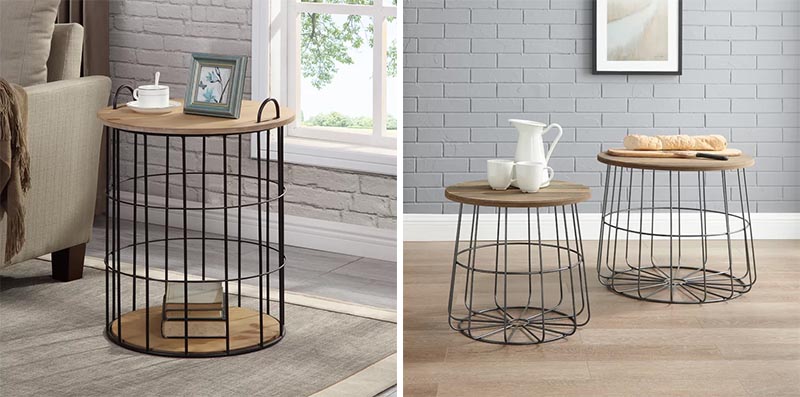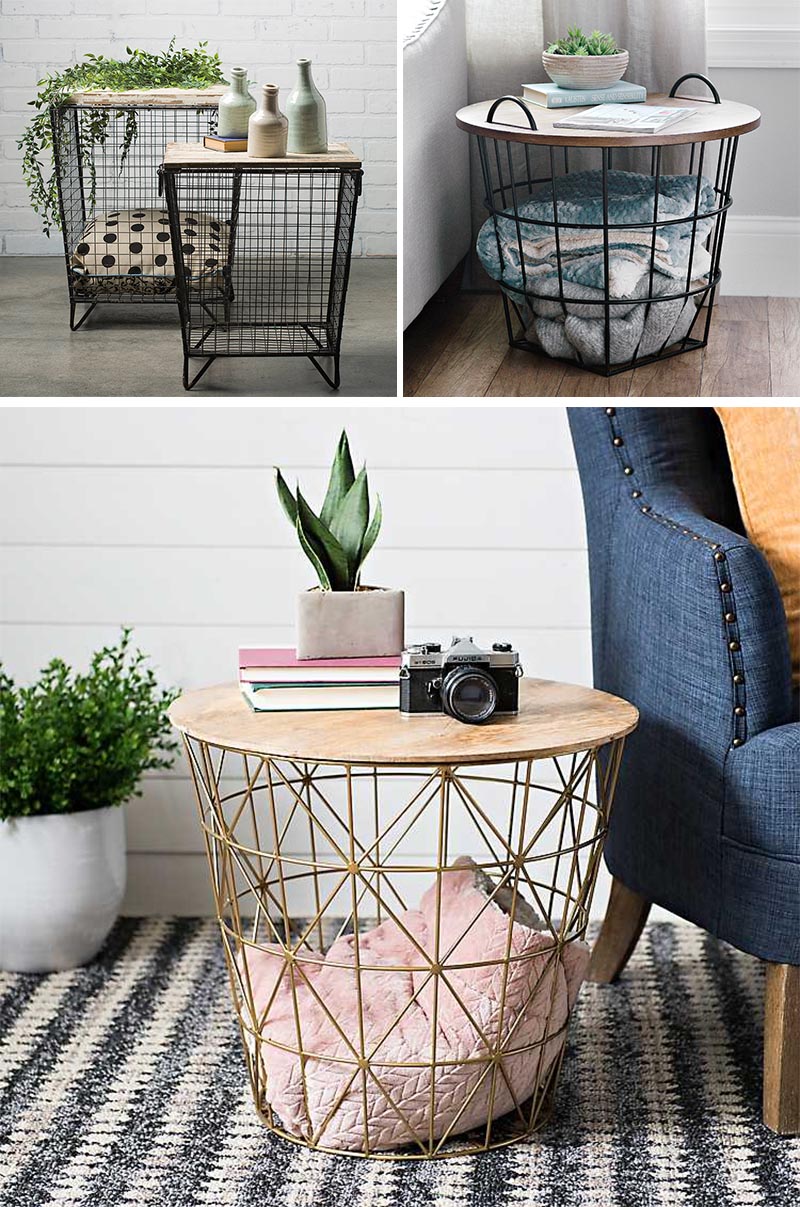 2. Side Tables And Coffee Tables
Most living rooms have side tables and coffee tables, so why not choose a design that does double duty? A table with built-in storage can either keep your blankets on display or hide them away.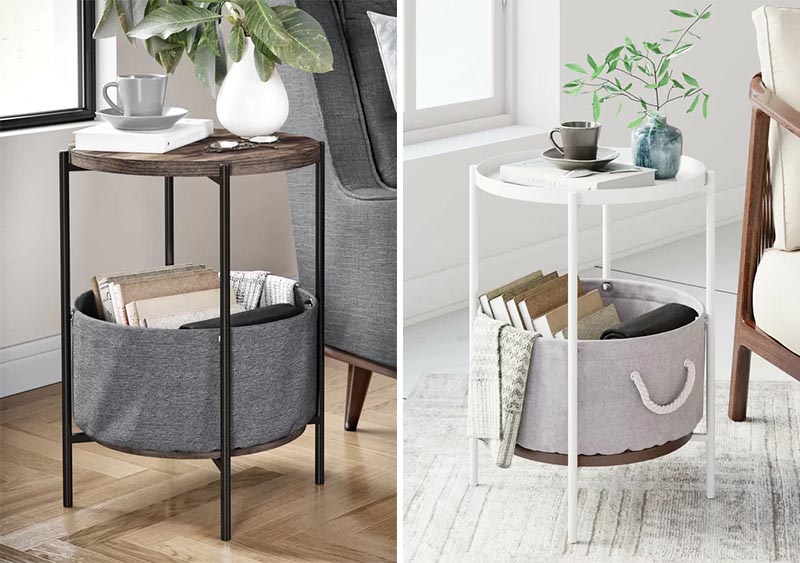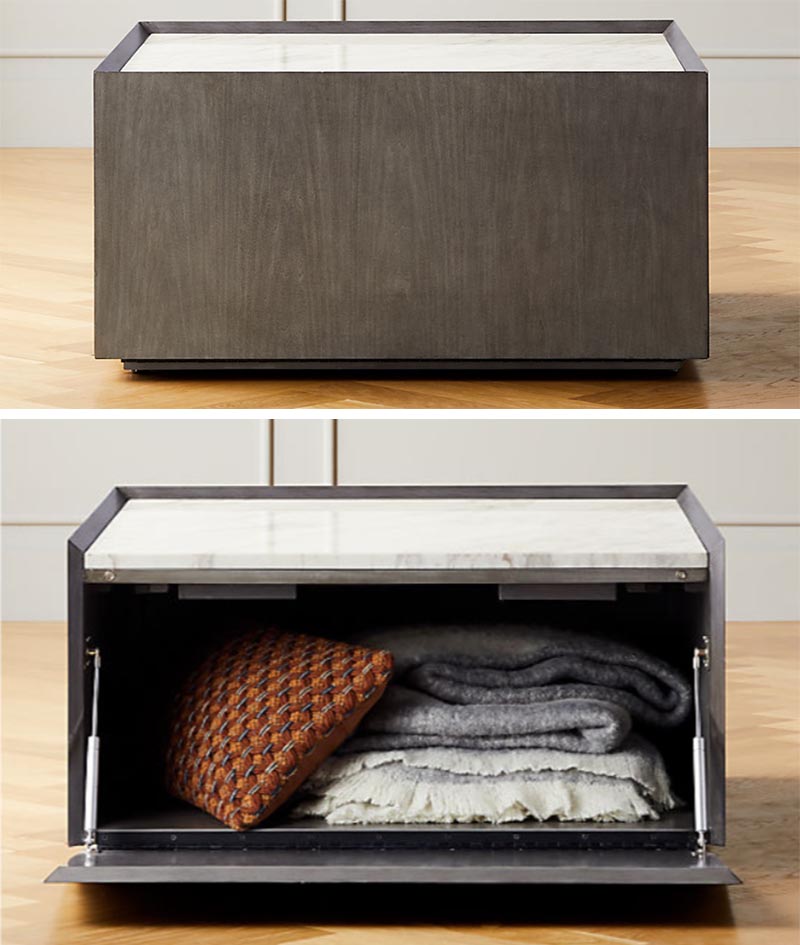 3. Ladders
A decorative ladder is a great way to store your throws and blankets, especially if you want to have them on display. The ladders can also be used to store magazines, and can be placed against any wall where you have room.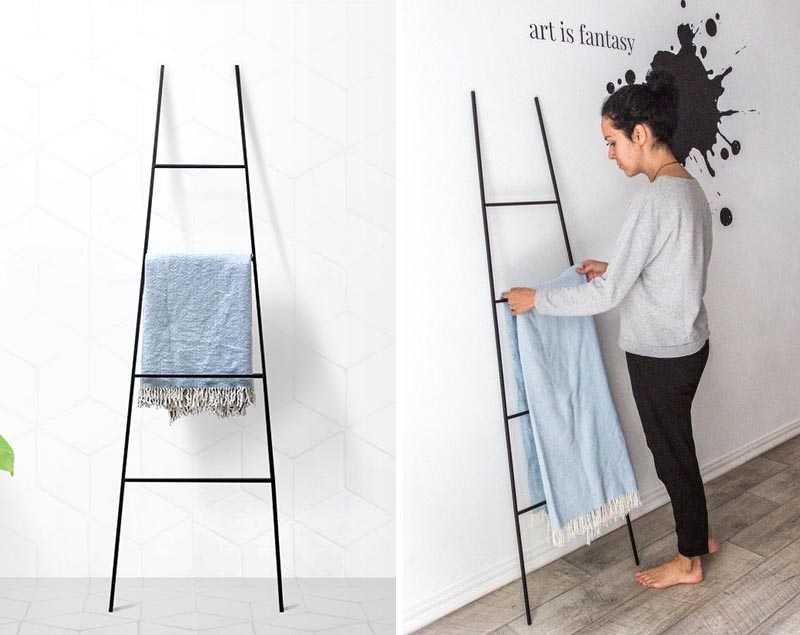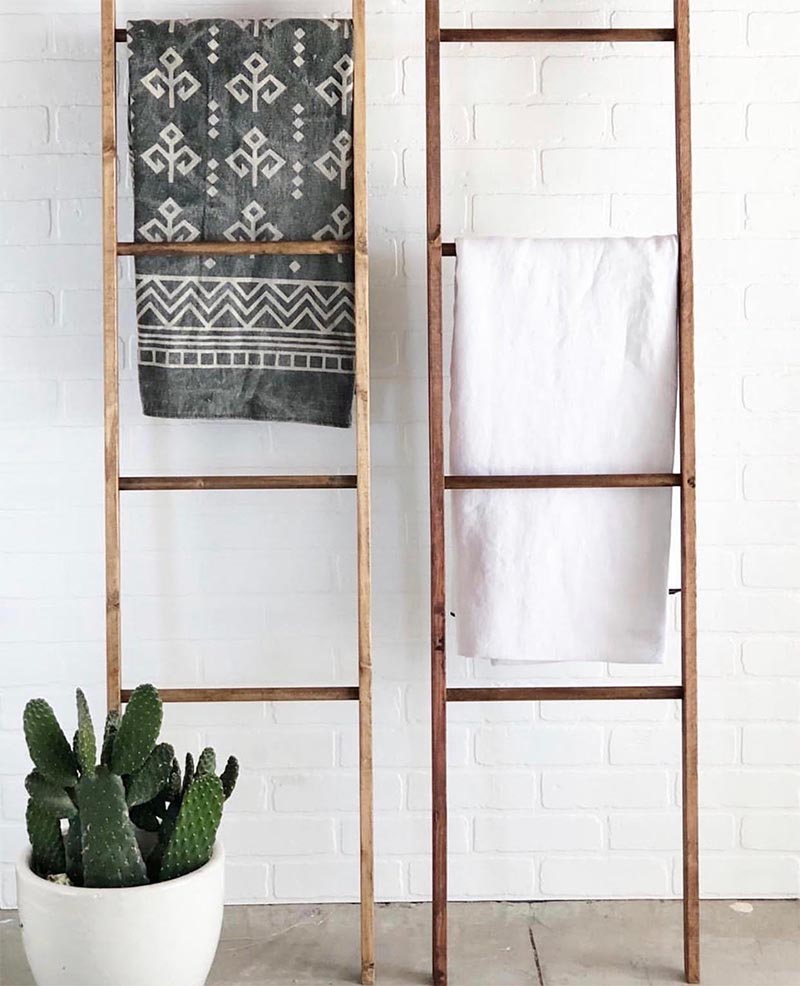 4. Baskets
For a casual storage idea, a simple but effective solution is a basket. You can keep it in the corner of the room, and when needed, a blanket can be thrown into it, without the need of keeping it folded.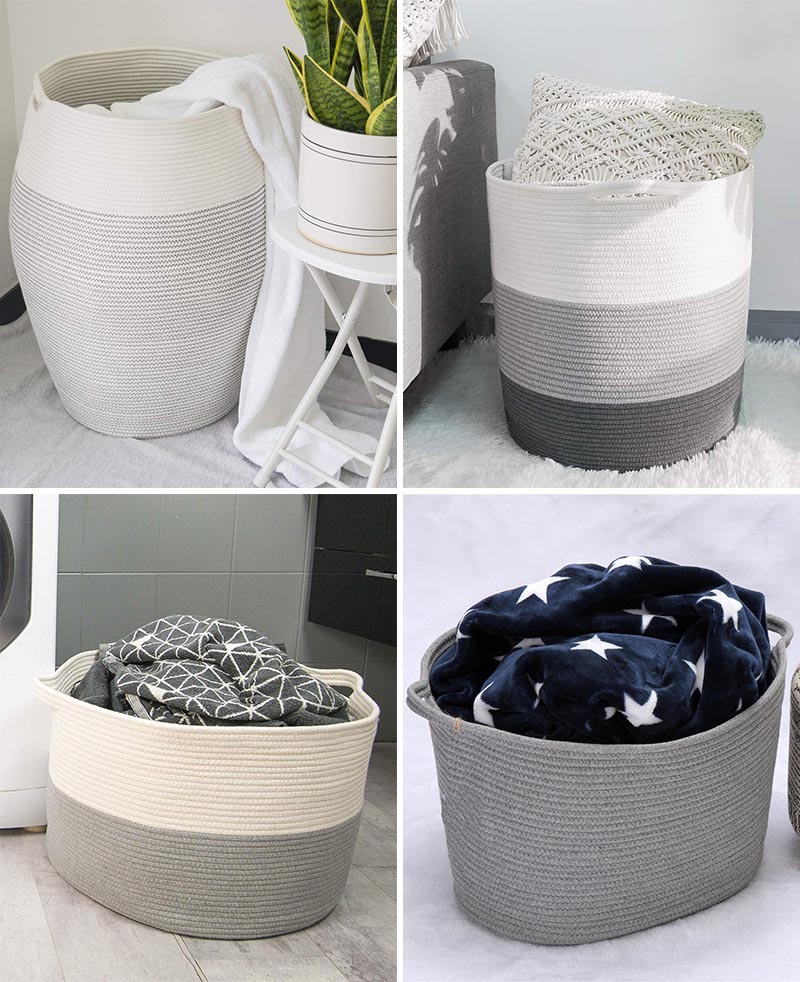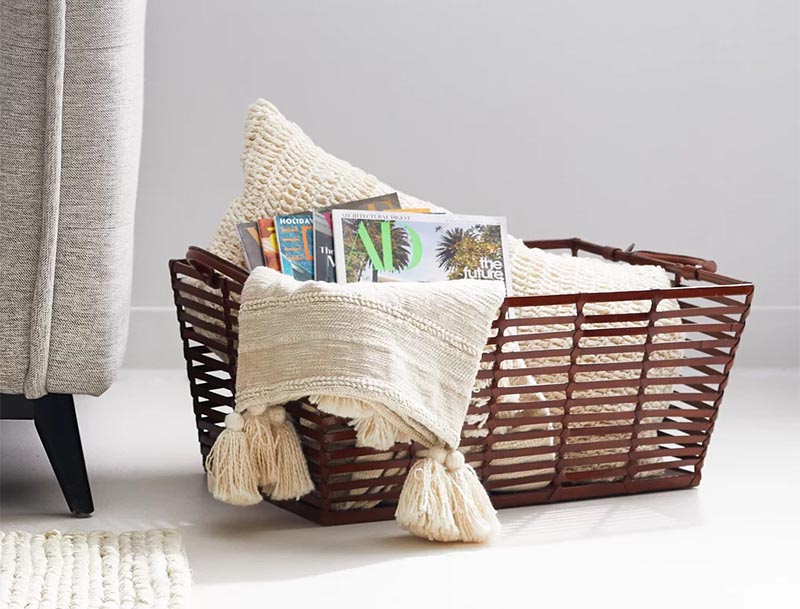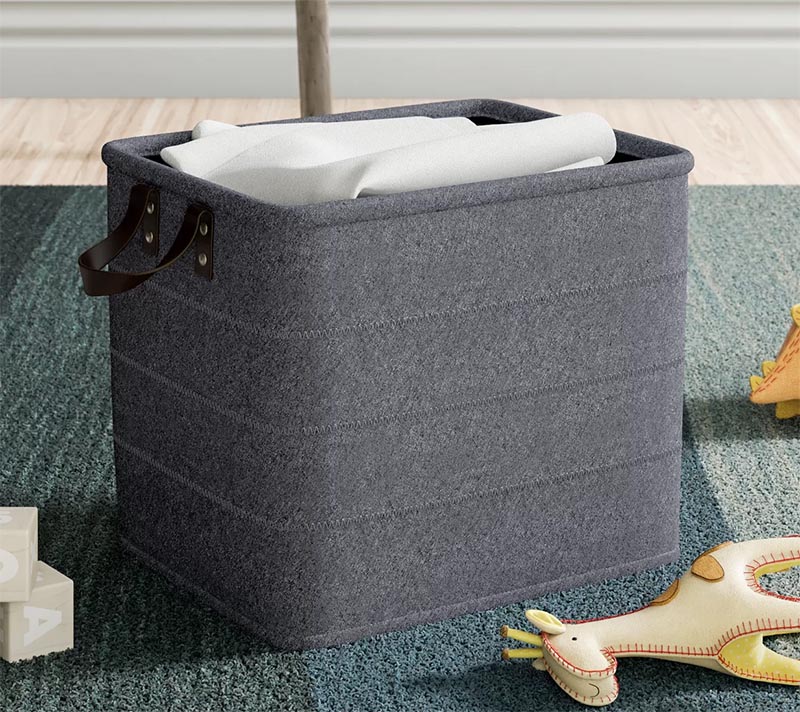 5. Mobile Bins
Mobile storage is an easy way to keep your blankets and pillows organized, plus they are quick to move to another room if you have people coming over and need more floor space.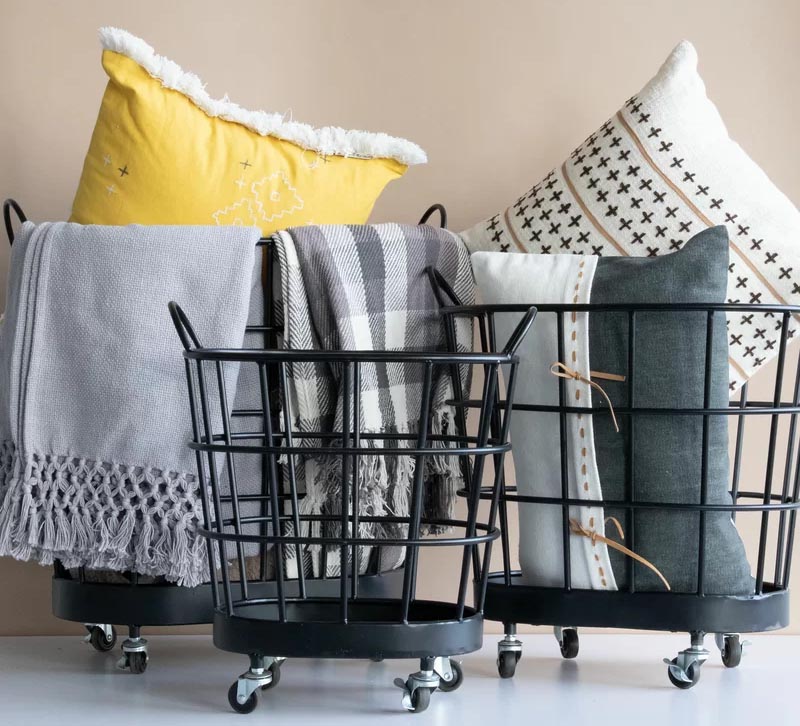 6. Benches
Benches are a great way to store your blankets when going unused. The benches, which often have a lift-up lid or drawers, make it easy to access the blankets when needed, and are also ideal if you have a space in a hallway, entryway, or under a window that needs seating and storage.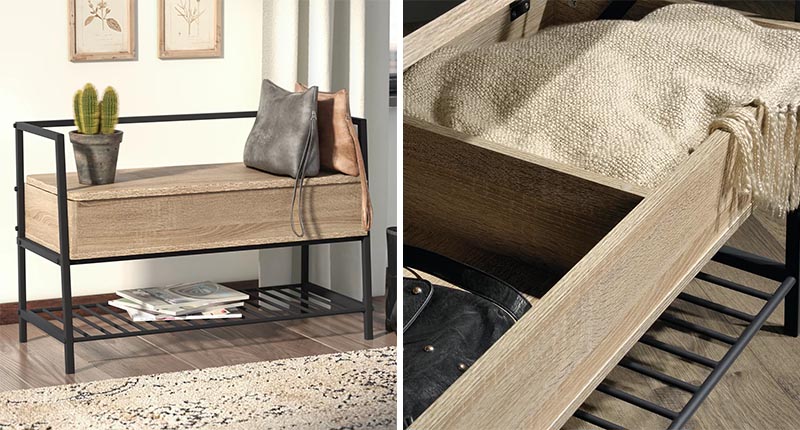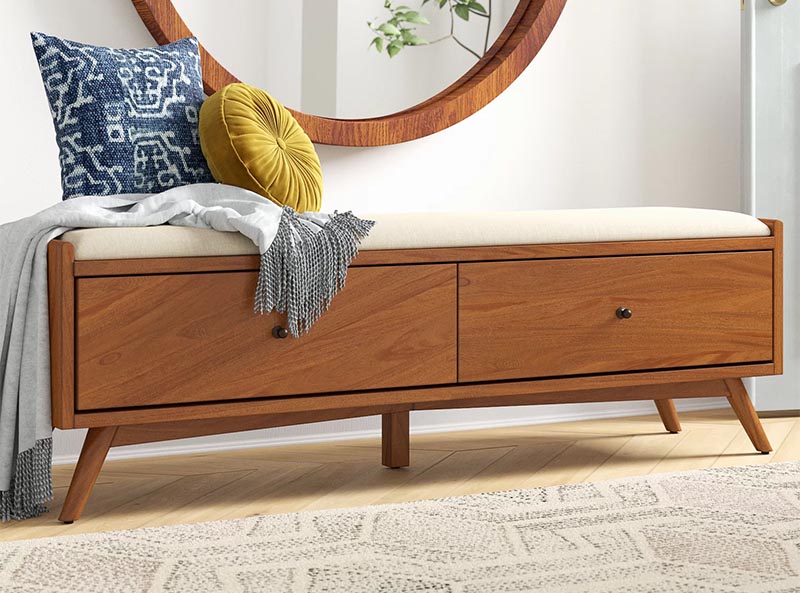 7. Ottomans
Ottomans with hidden storage are perfect for keeping blankets within an arms reach, but they're also a way to store other living room items, like remote controls, books, magazines, etc…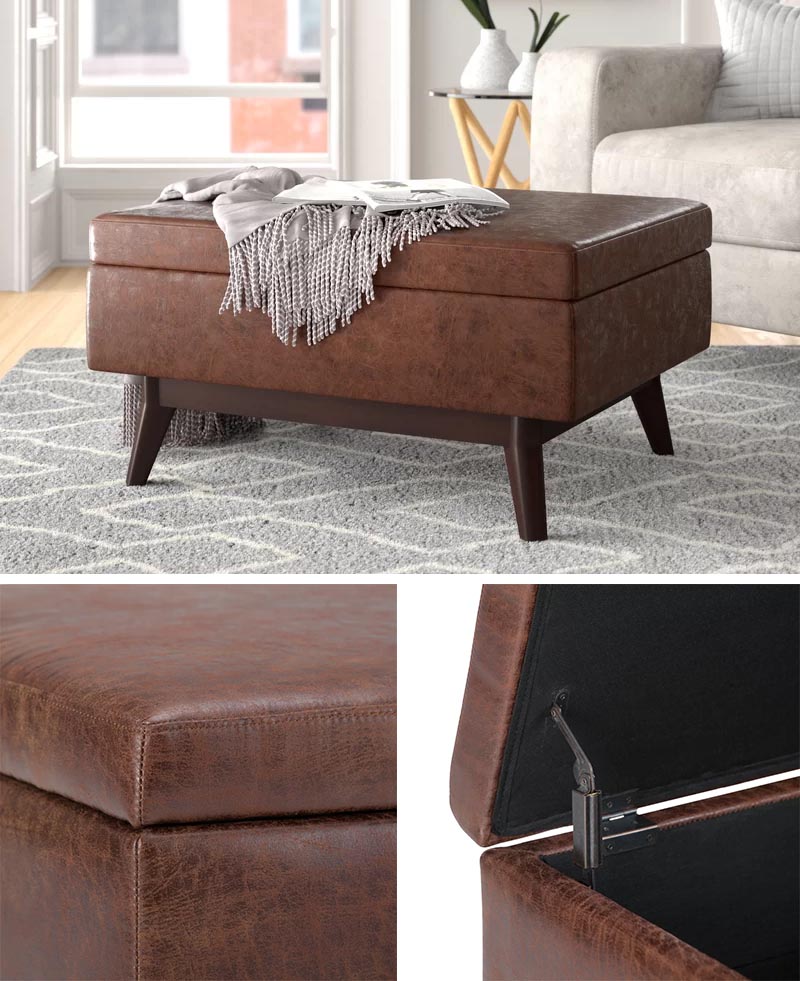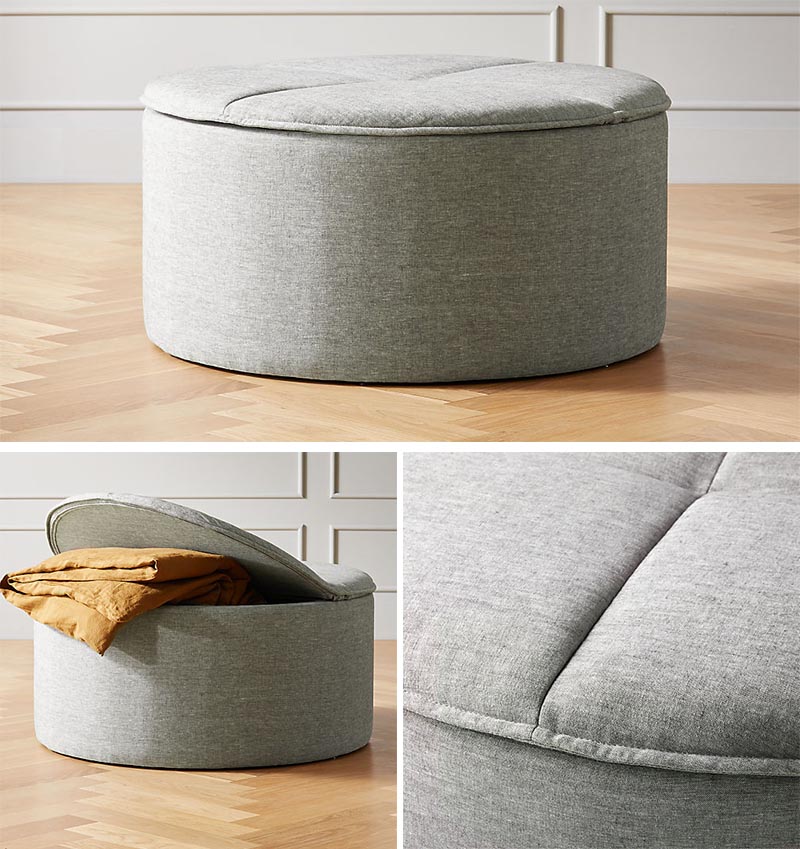 8. Low Credenza
A low credenza is a good option if you want to store your blanket in addition to other items, like books, decorative items, and plants.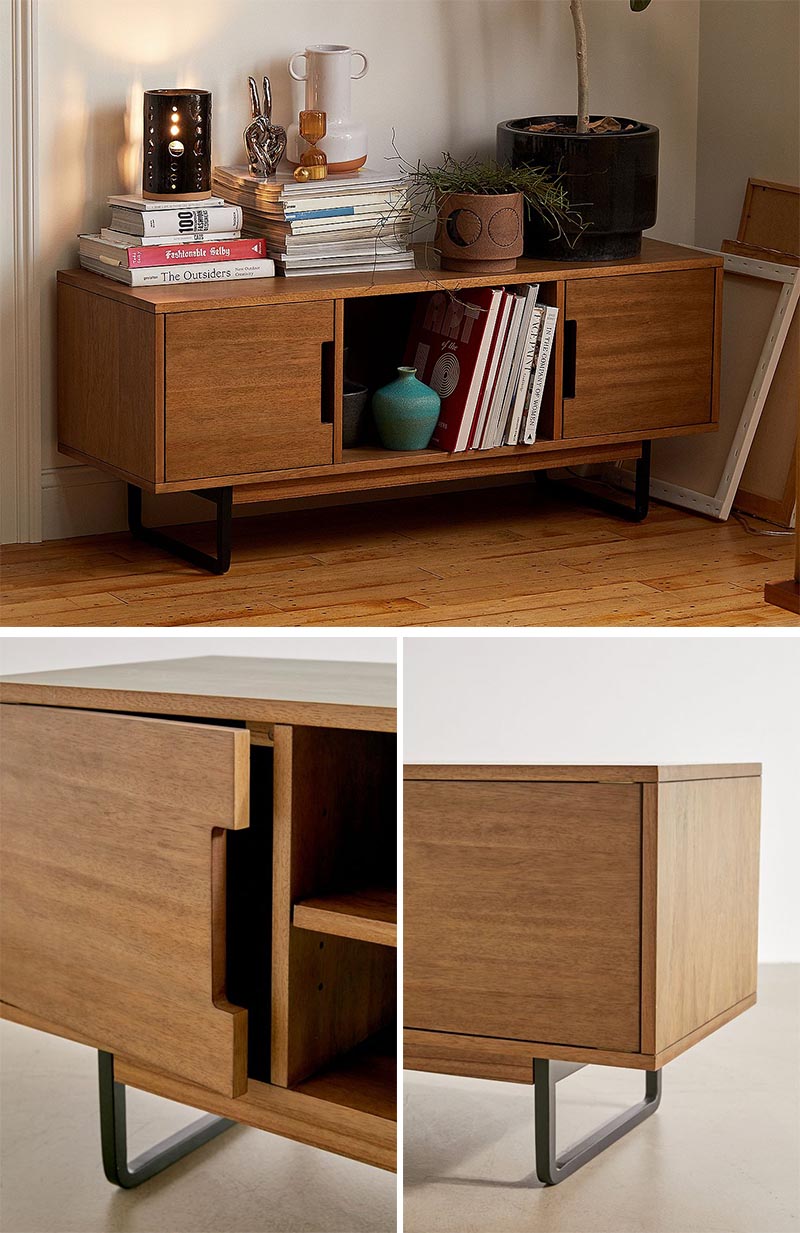 9. Coat Rack or Clothes Stand
A coat rack is an unconventional way to store your blanket, however, if you can find one that has long arms, you can then fold the blanket and drape it over one of the arms, or loop it through a coat hanger, which can then be hung on the rack.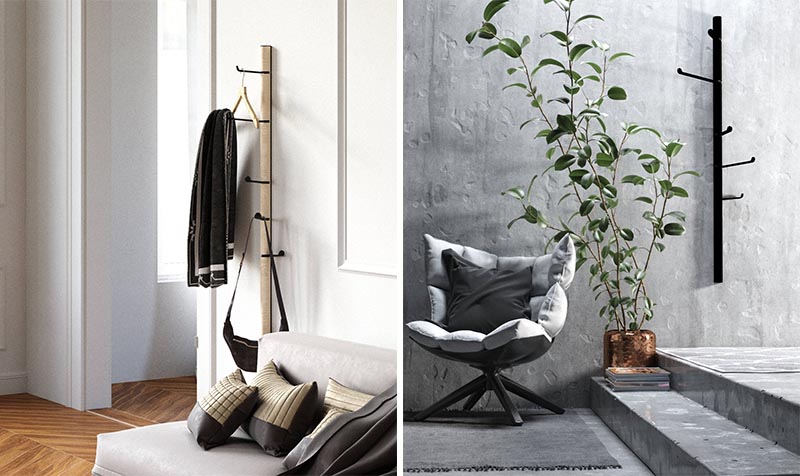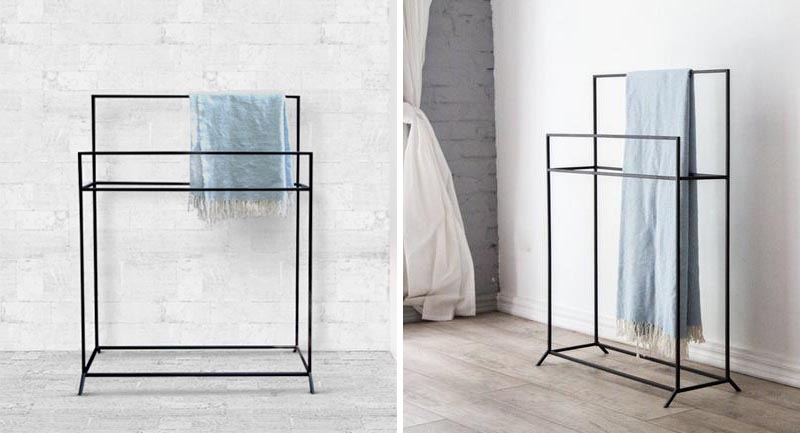 10. Blanket Shelf
If you don't have any floor space, a great way to add extra storage is to look at your walls for room. A blanket shelf attaches to your wall and holds your blankets, rolled up, until you need them. This is also a great way to show off your blanket collection.