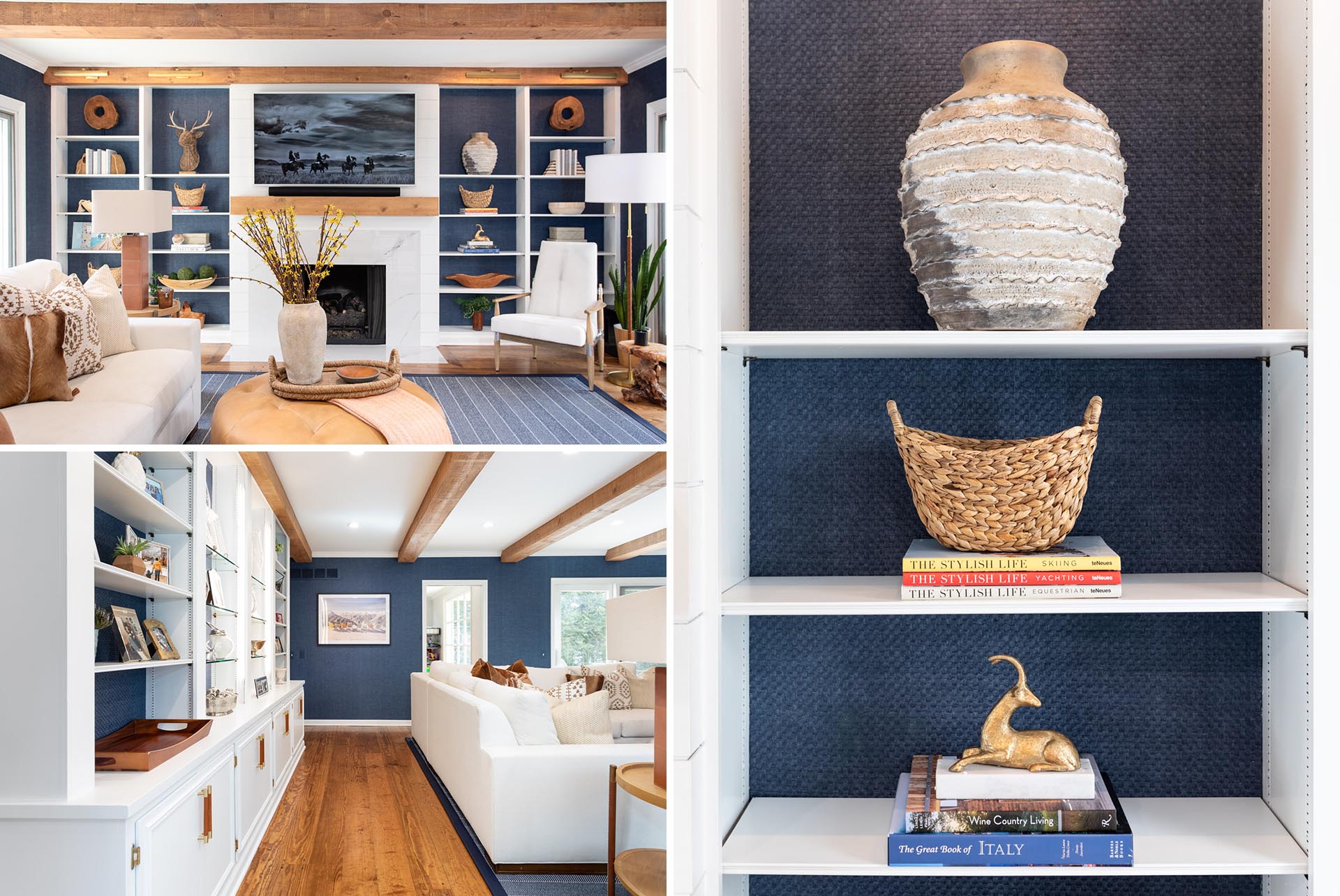 Alexis Elley, founder and designer of Textures Interior Designs, has shared photos of a recently completed living room in Michigan.
The clients wanted to create more of a family-friendly environment, while still keeping a relaxed, yet sophisticated space to entertain guests.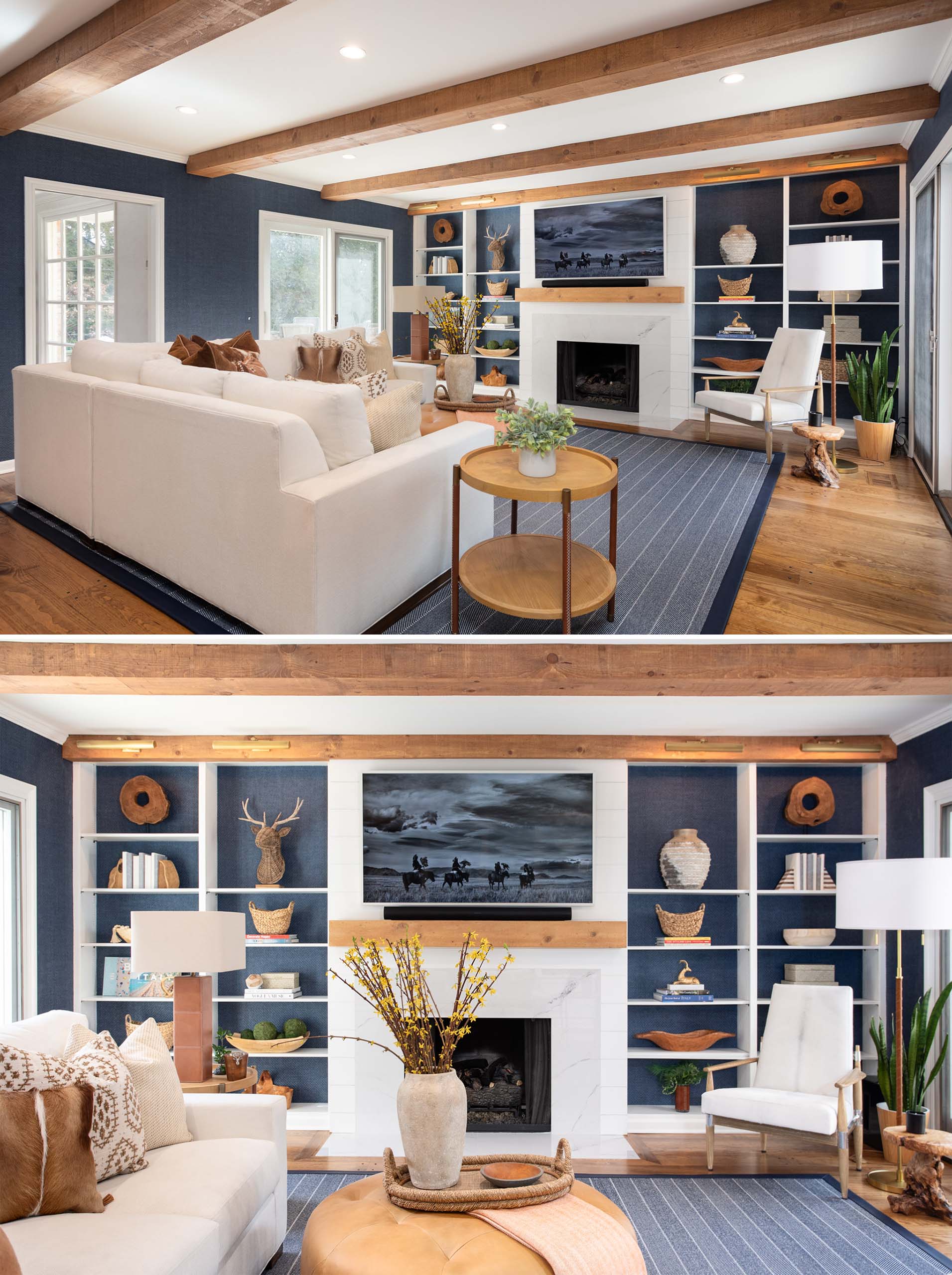 Using a mix of textures and warm tones, the designers took a dark cavernous room and made it feel like a light mountain retreat with the use of wood, white, and blue. The updated fireplace also received a new porcelain tile surround.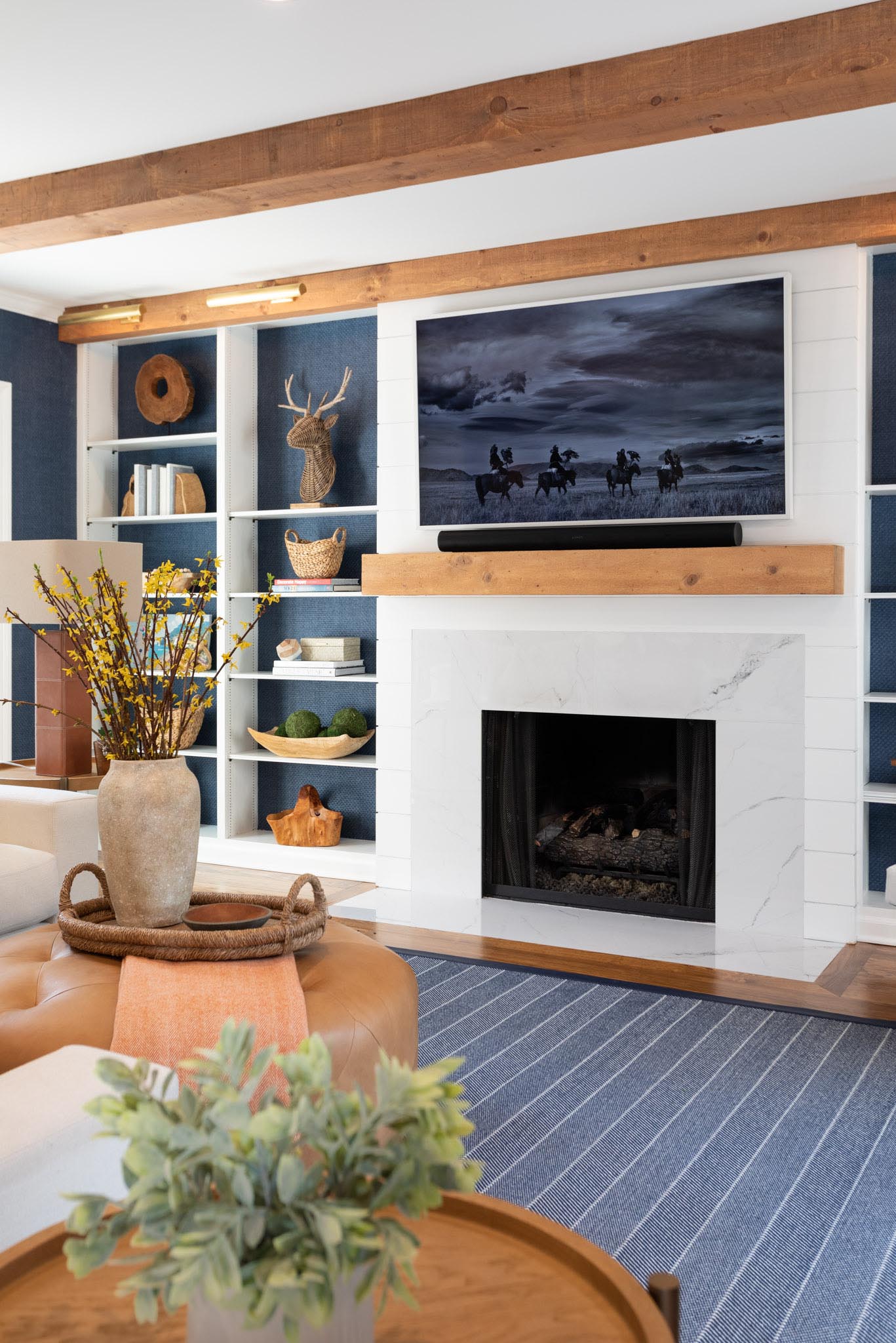 To incorporate texture, the designers added a blue grass, cloth wallpaper to the walls, that also lines the back of the shelving that is located on either side of the fireplace.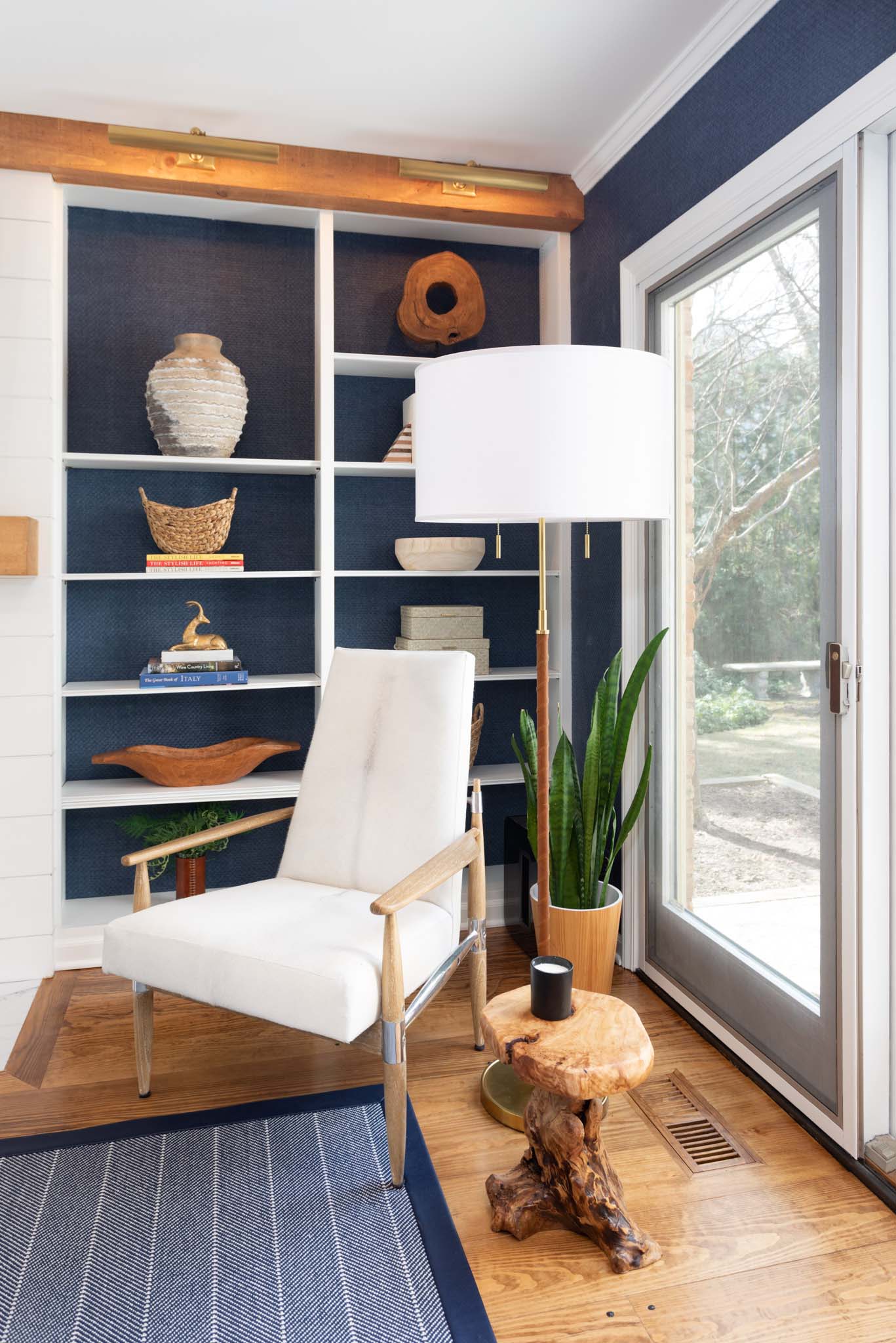 The blue cloth grass wallpaper provides a contrasting element to the white shelves and allows the decorative items to stand out.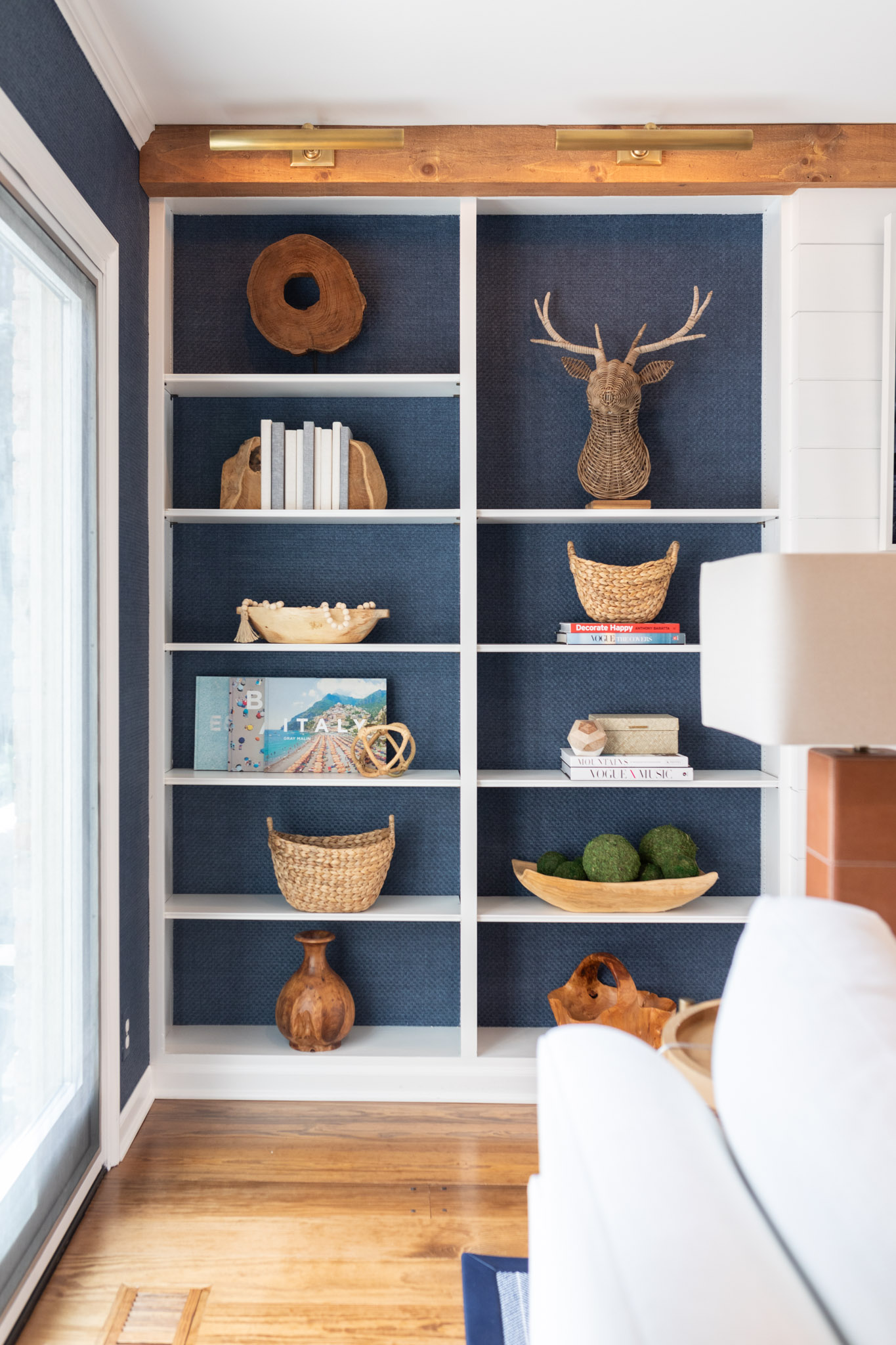 Here are a couple of closeups of the shelves that show the texture of the wallpaper.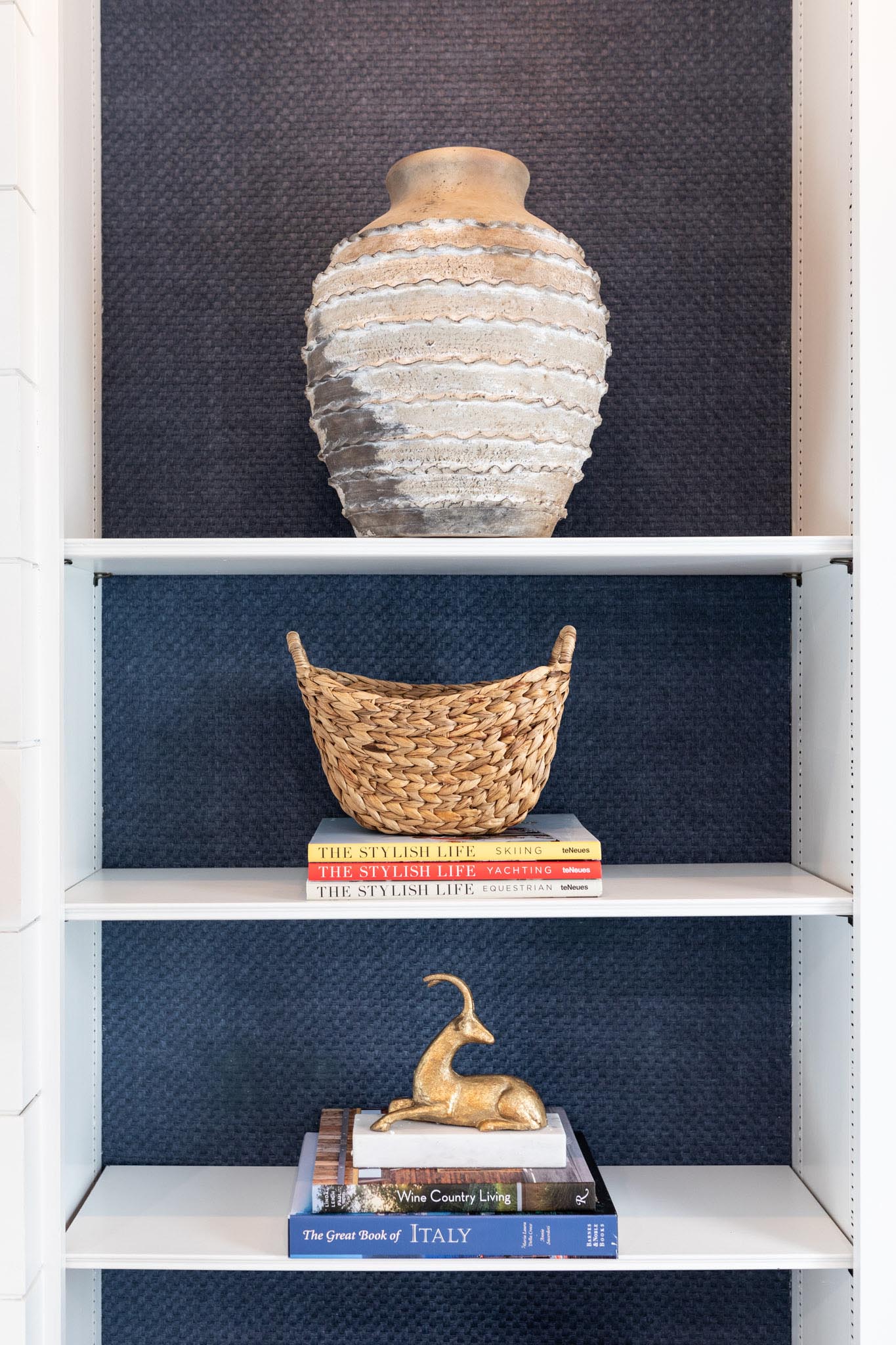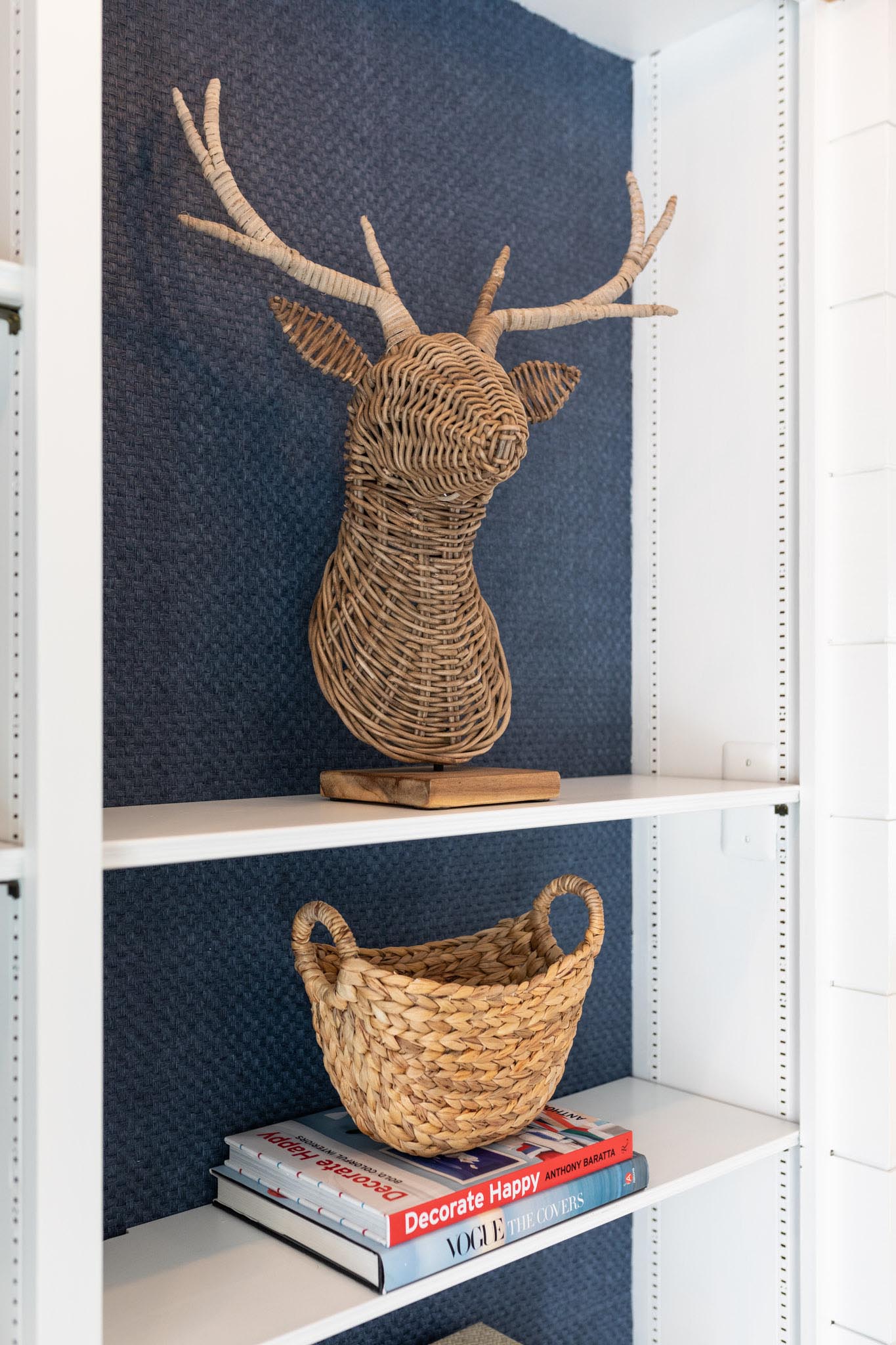 Reclaimed oak wood beams complement the fireplace mantle and the wide plank oak flooring, adding the perfect amount of warmth and coziness.