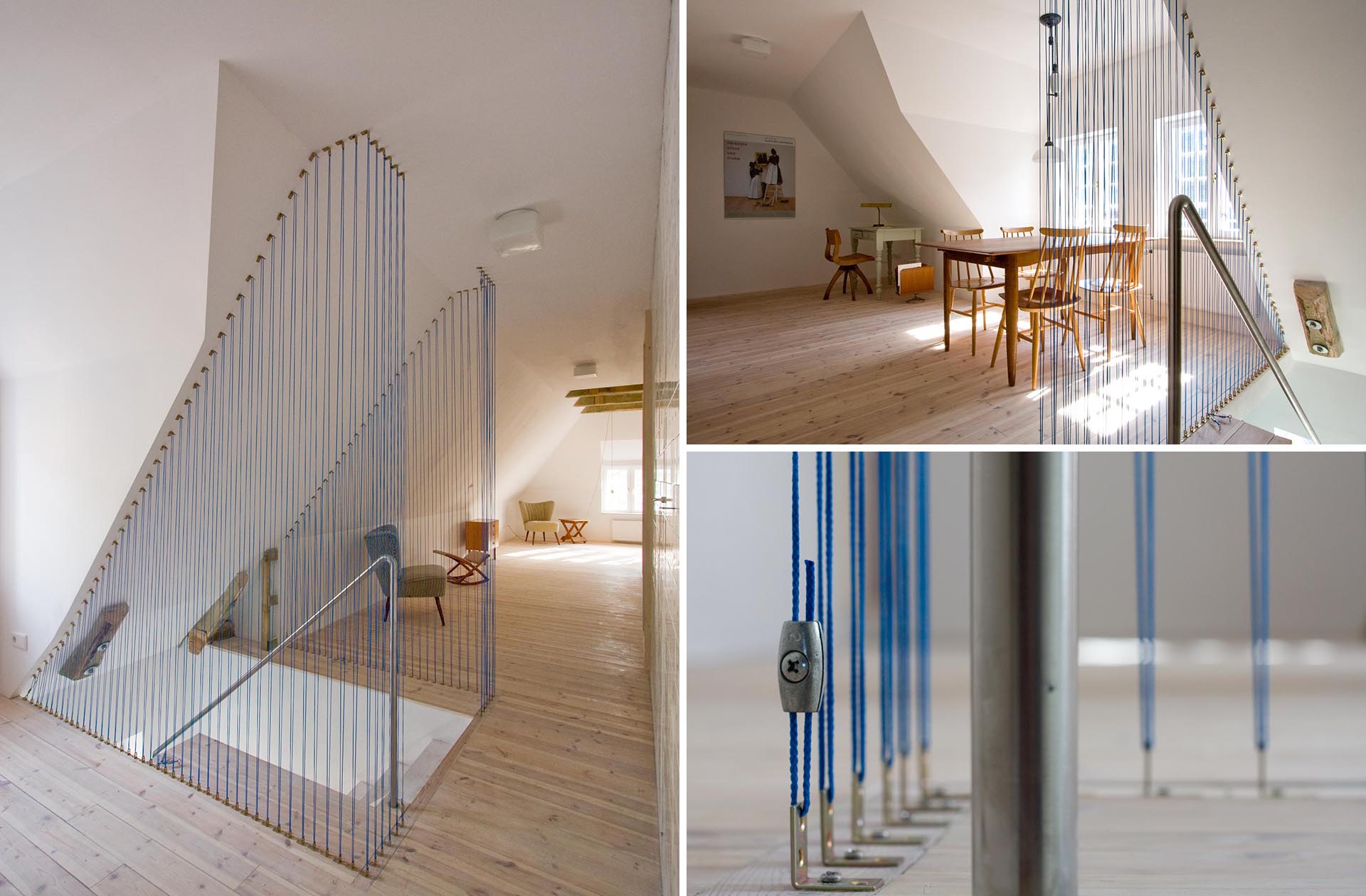 Architects Francesco Di Gregorio and Karin Matz, have designed the remodel of a former hay storage building, and included in the home's new interior is a staircase that has a unique rope safety barrier.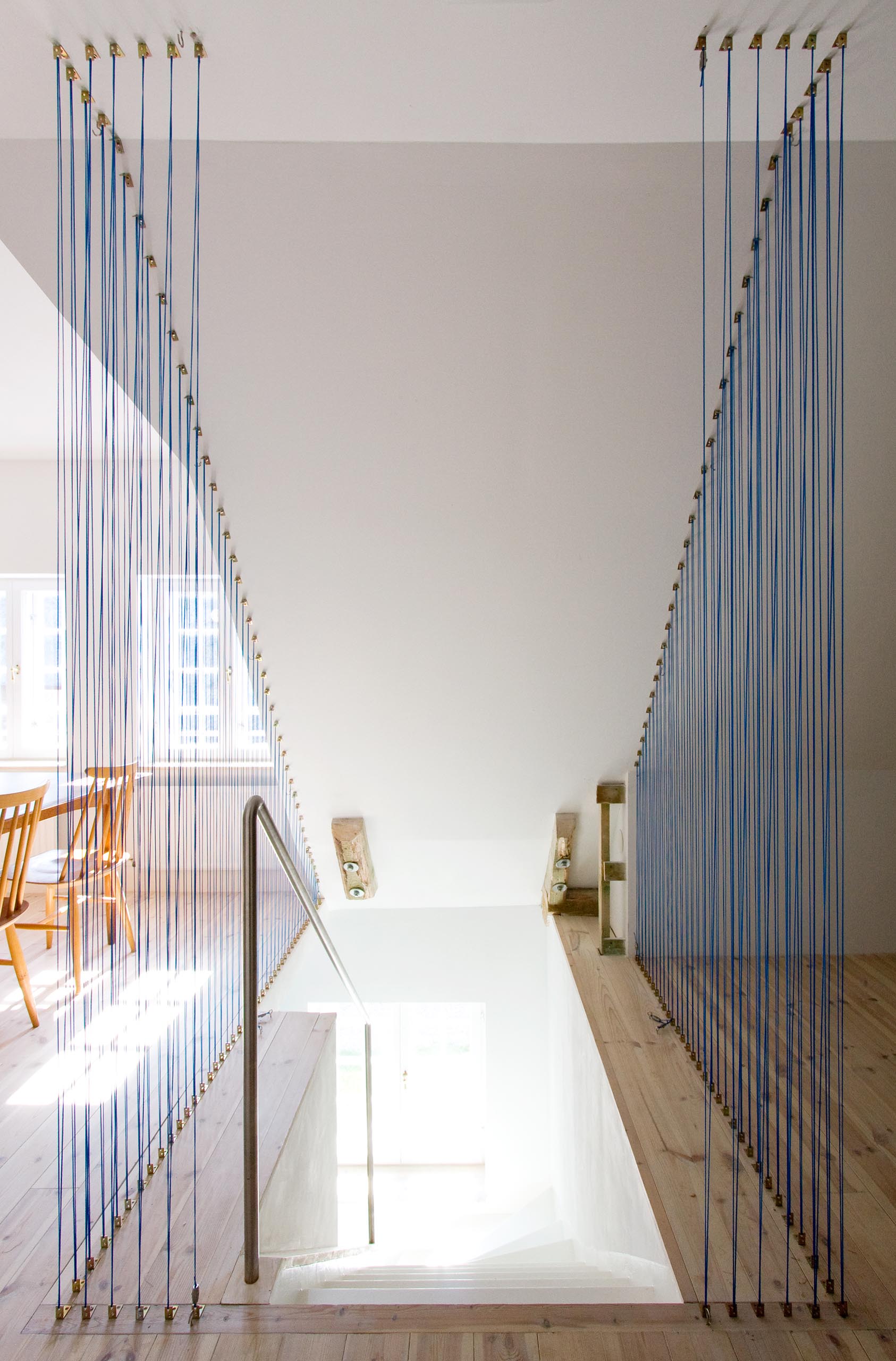 Instead of having solid walls that would separate the interior and block light from traveling through, the architects used blue rope that would keep the sight-lines open.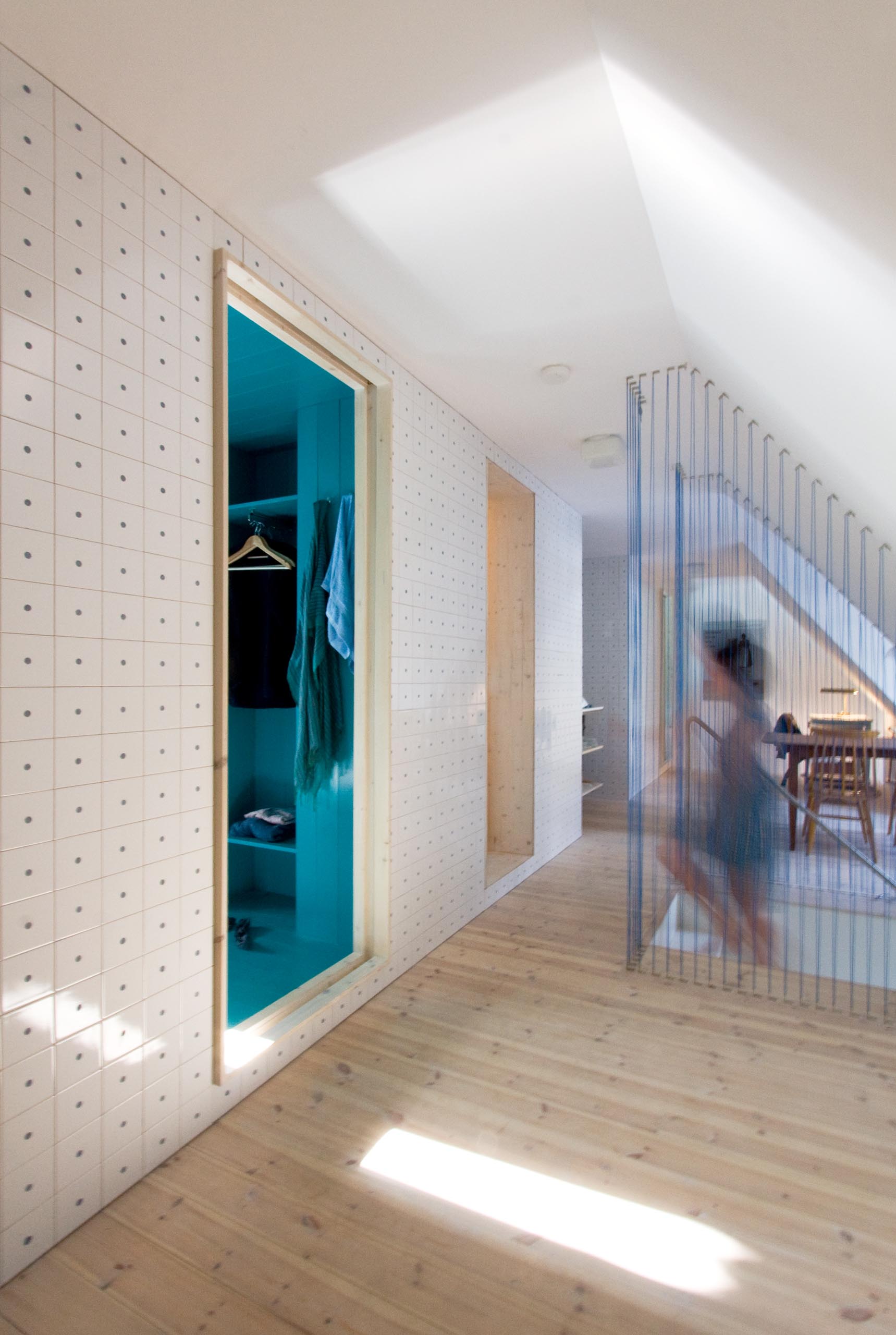 Separate from the handrail, the 1640 feet (500m) of blue rope, which is attached to the ceiling and the floor, acts as a colorful accent within the light interior.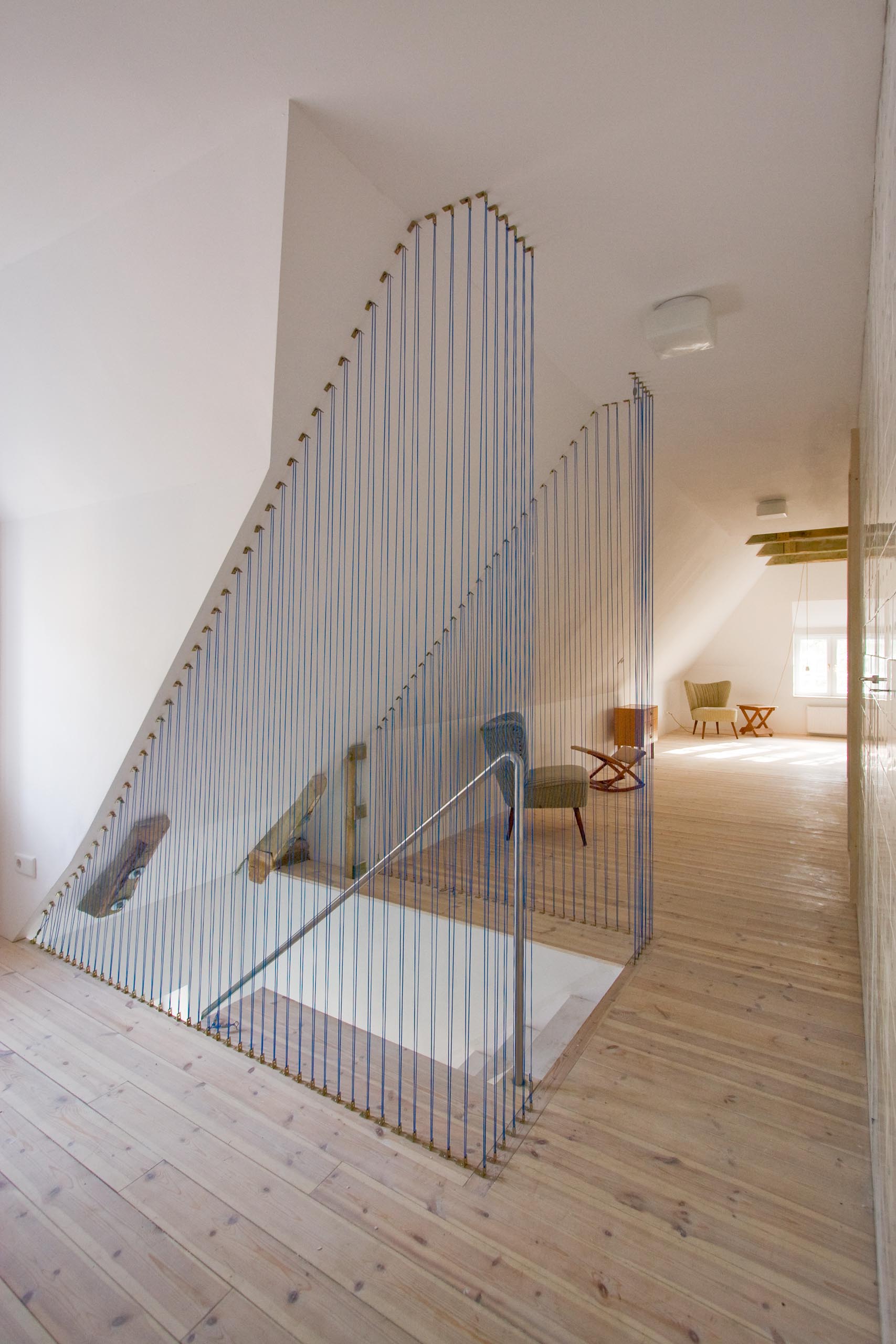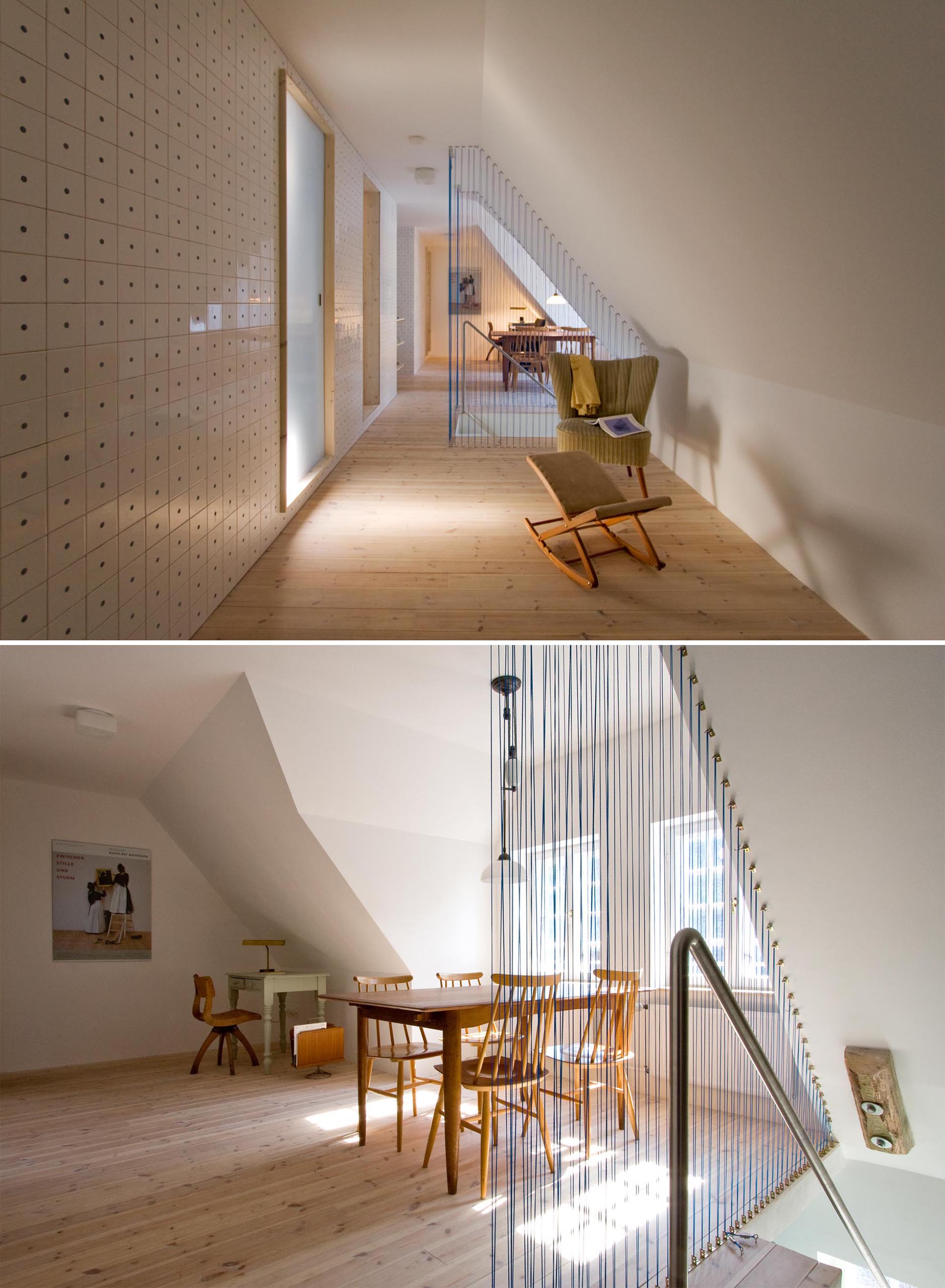 Here's a detailed look at how the blue rope is attached to the floor.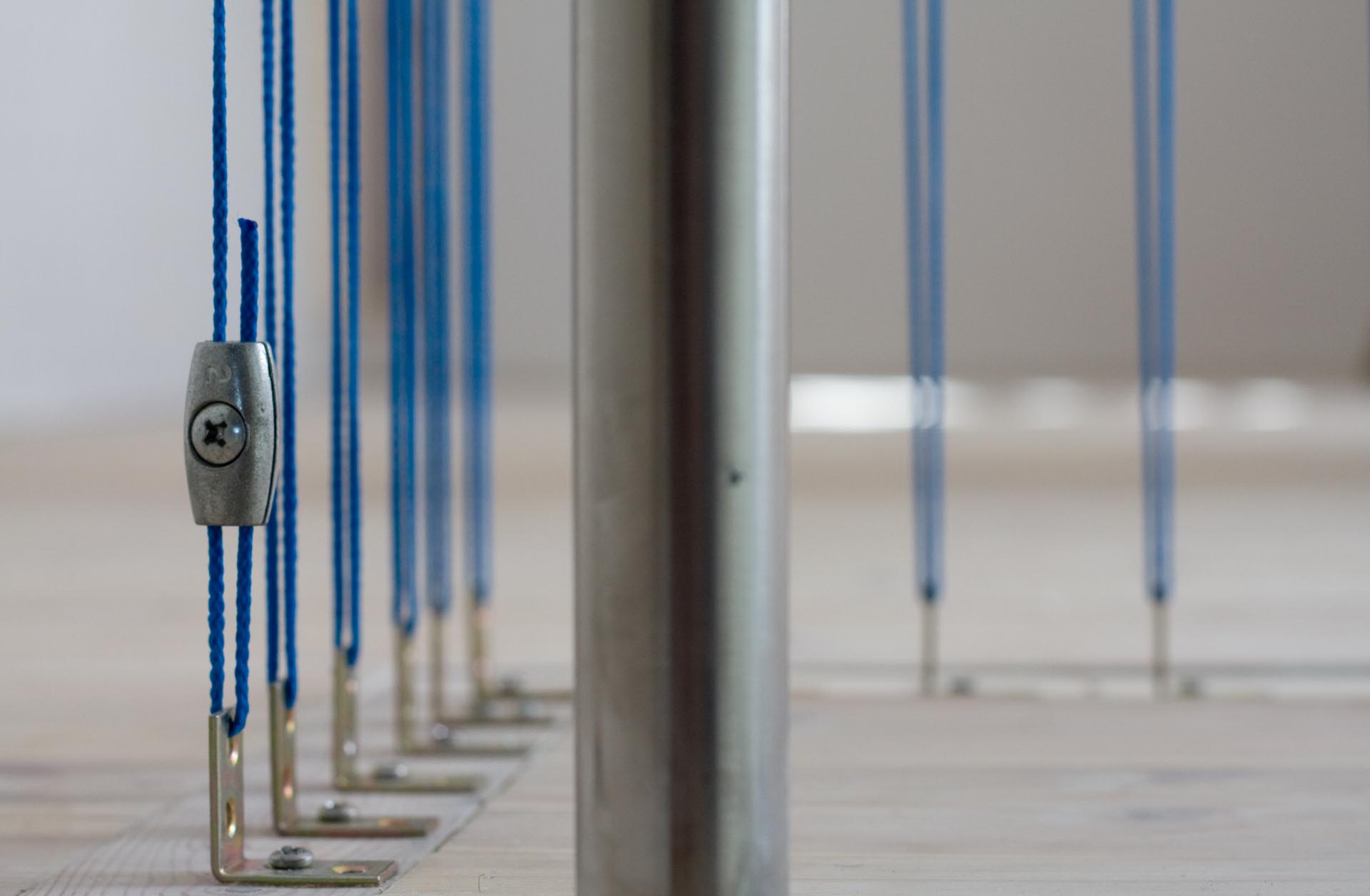 Located on Föhr, a small island in the North Sea of Germany, the remodeled home includes a thatched roof, a brick exterior, and white window frames.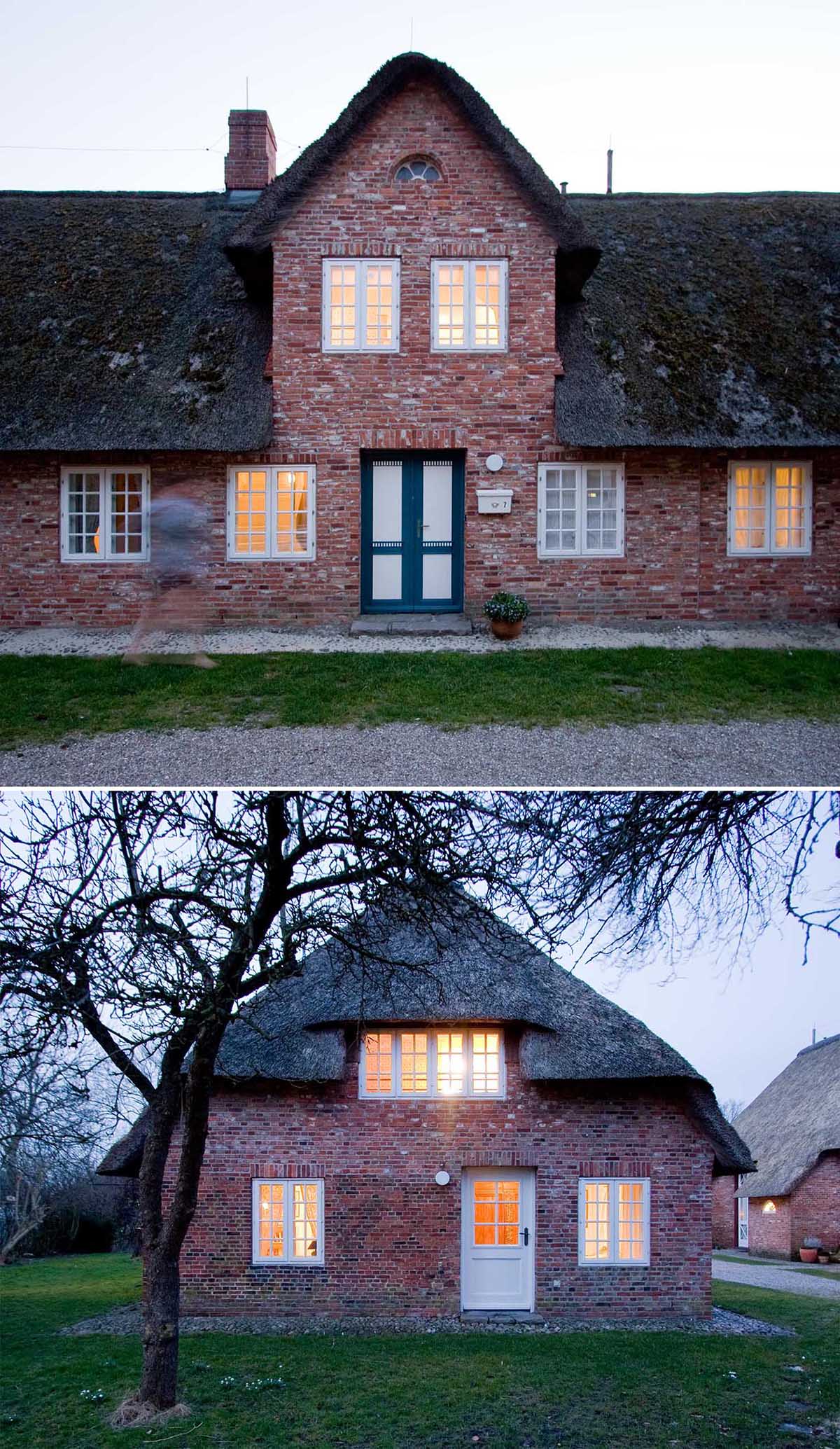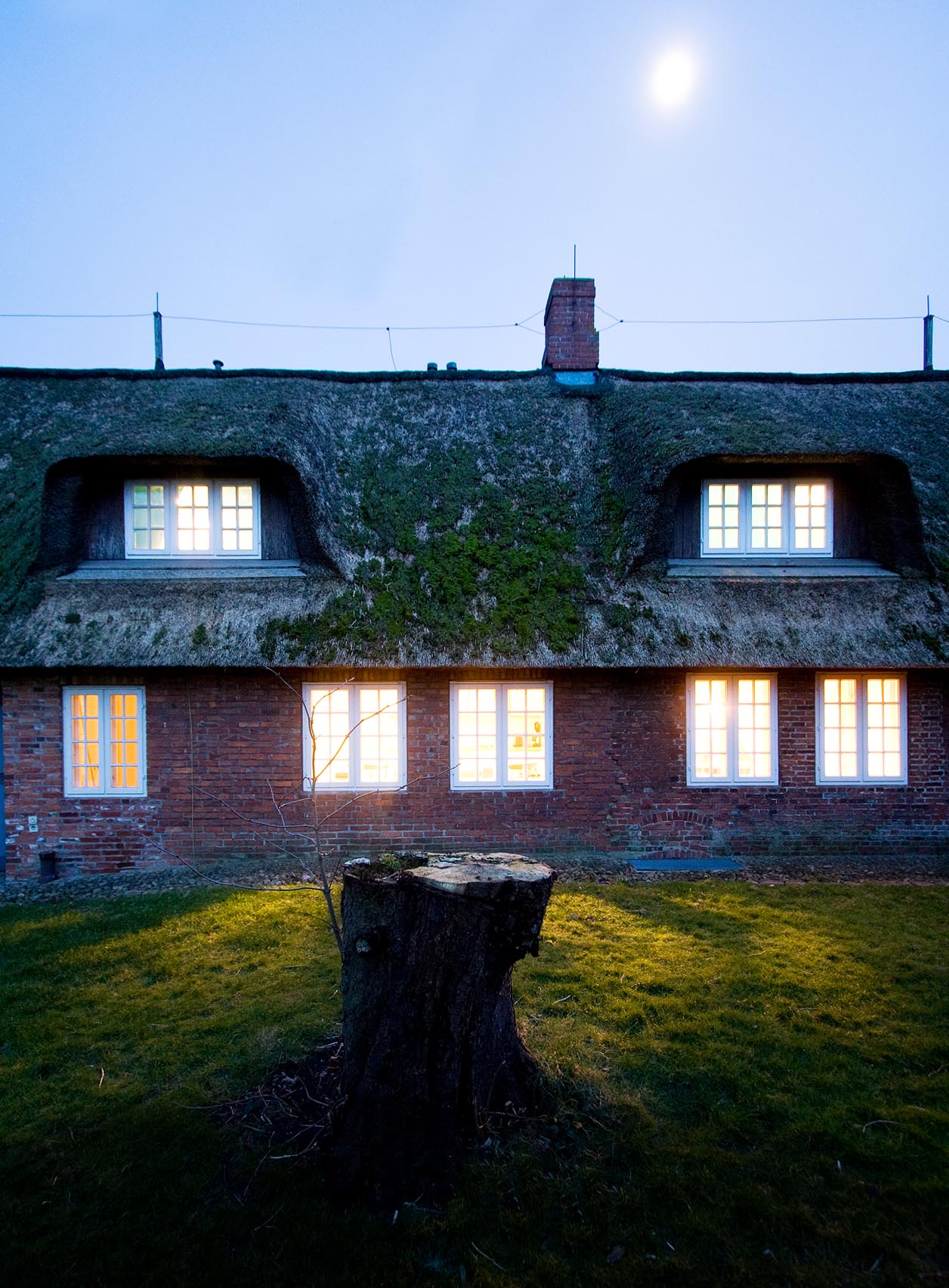 Inside, there's a bright interior where walls were removed, pine floors were added, 3200 square tiles with hand-made circular holes were crafted to create a unique wall design, and bedrooms have been finished in a turquoise blue, each acting like a small nest for the occupant.