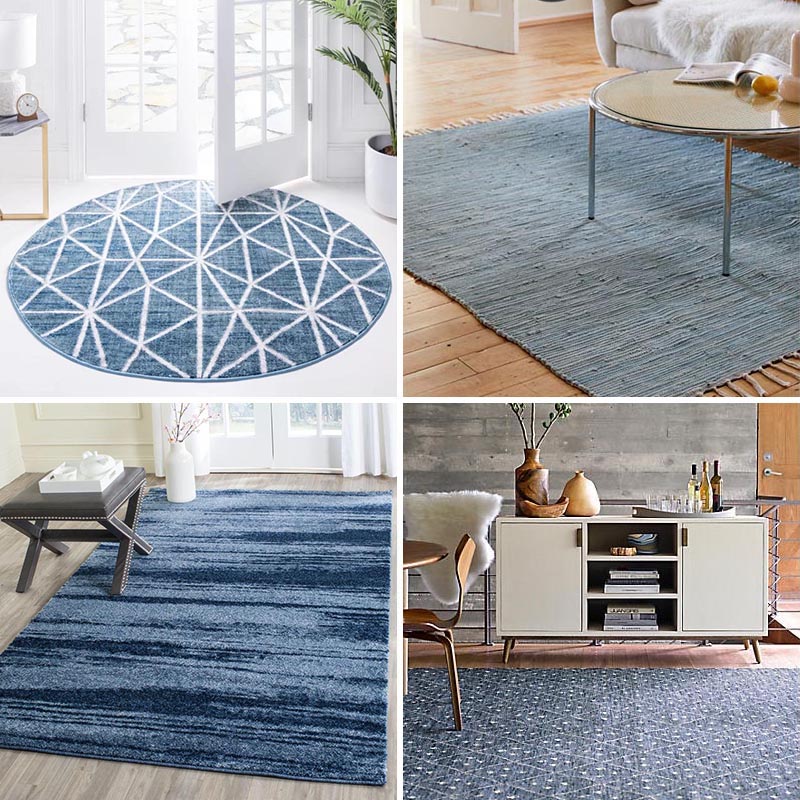 Modern area rugs are a great way of adding a pop of color to an otherwise neutral interior. We've put together a list of modern blue rugs in a variety of shapes and sizes that range from plain to patterned to textured. Let's take a look.
1. Geometric Rugs
Adding a blue accent rug with a geometric design to your space creates a fun way to include visual interest in a room.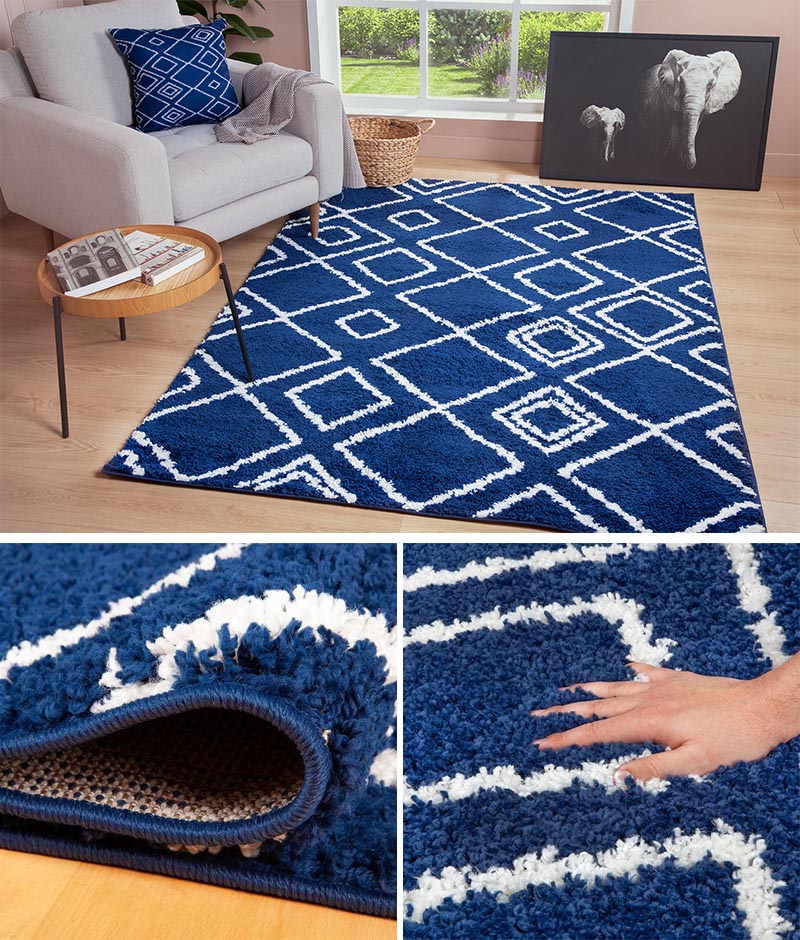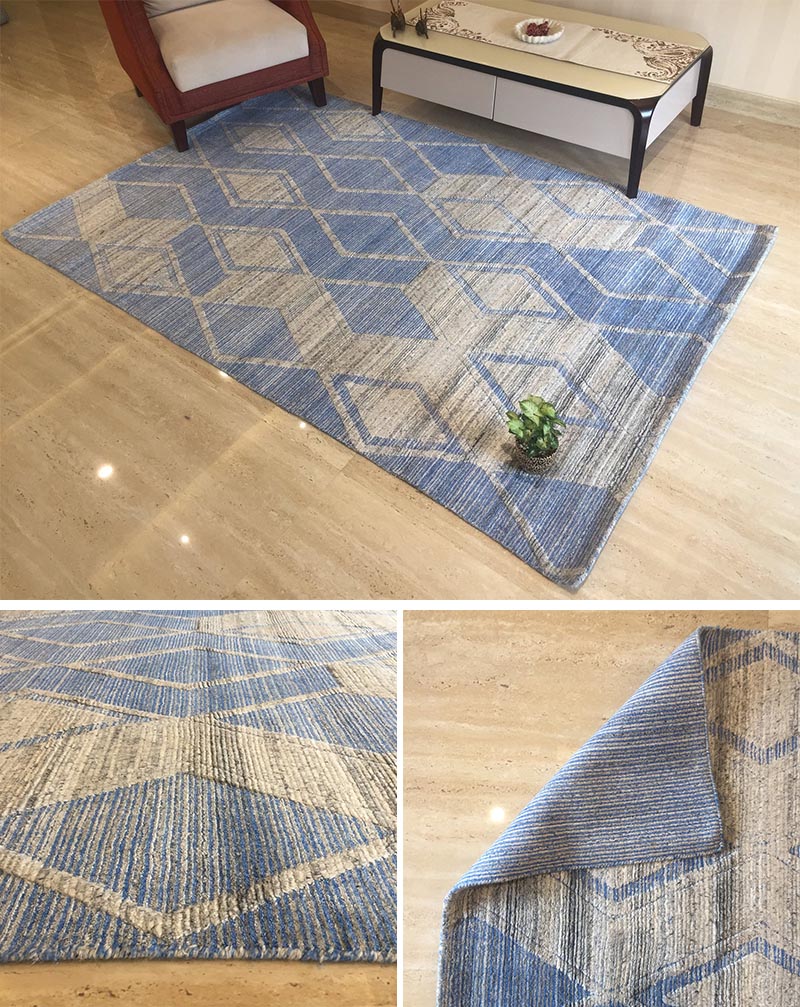 2. Round Rugs
Round rugs, which also go by the name of circular rugs, are a great way to define an area. They can be used for a single chair, a pair of chairs around the edge, in a nursery, or in an entryway.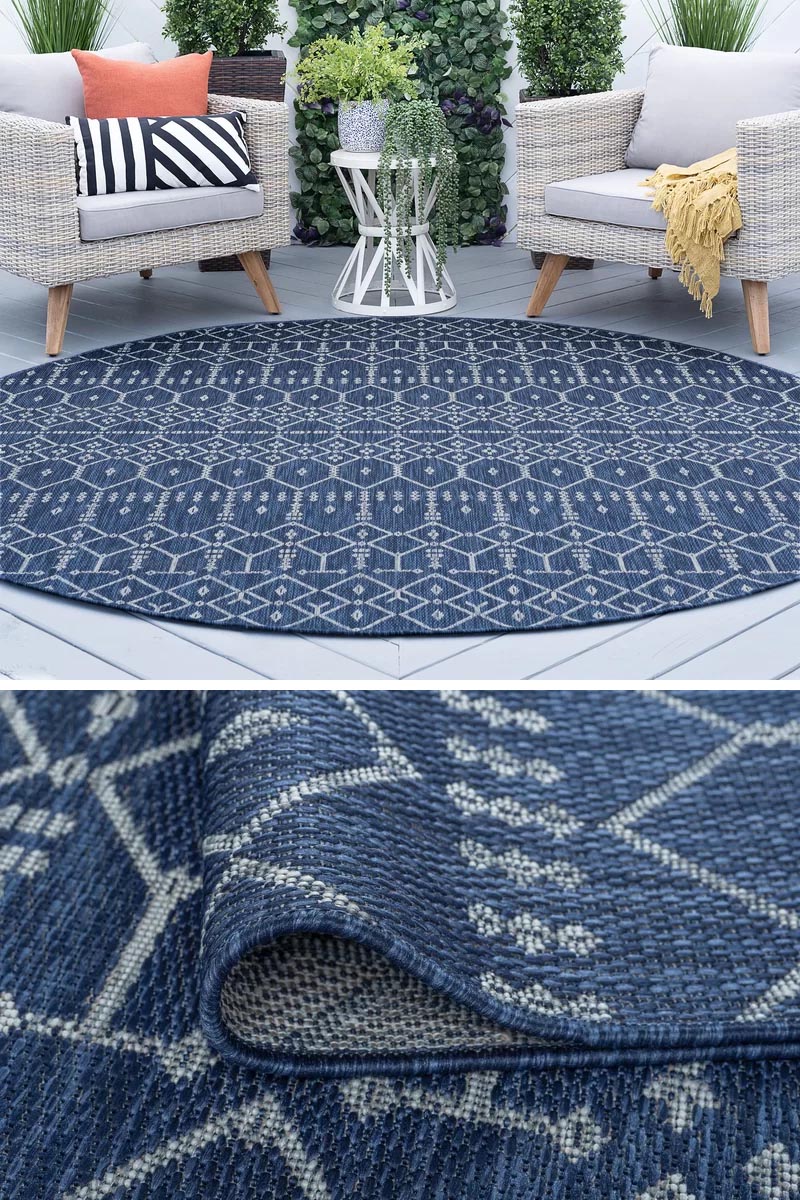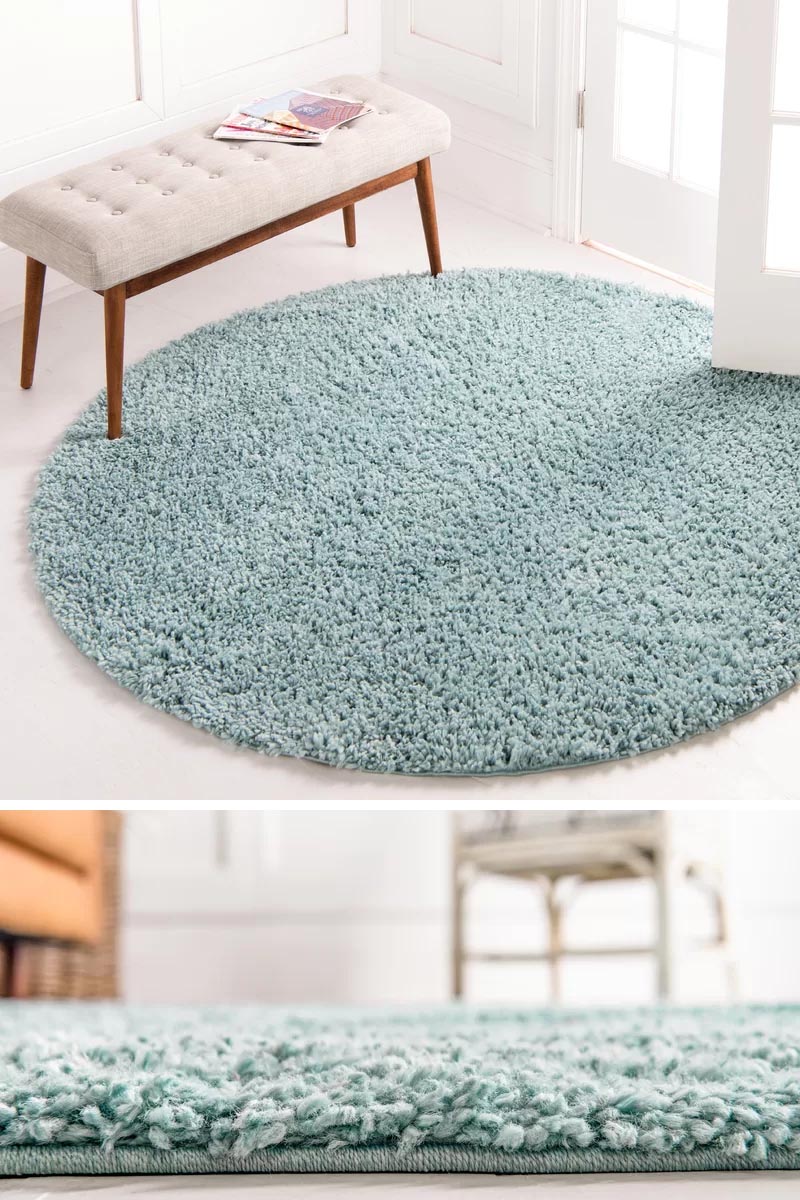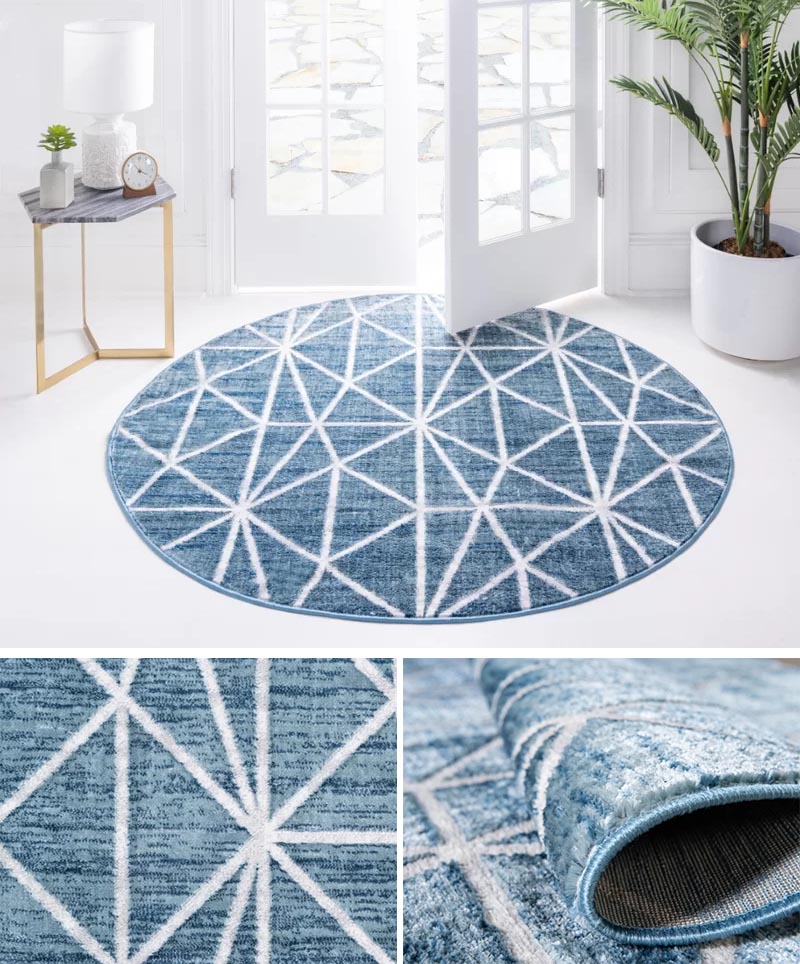 3. Patterned Rugs
A rug is a way of introducing a pattern to any modern interior. By keeping the color and pattern simple, it allows the rug to add a subtle design element that doesn't distract from the overall look of the room.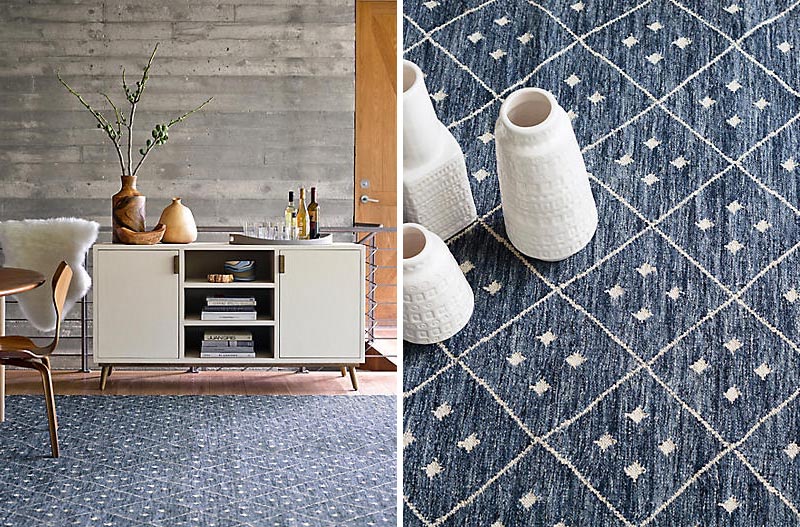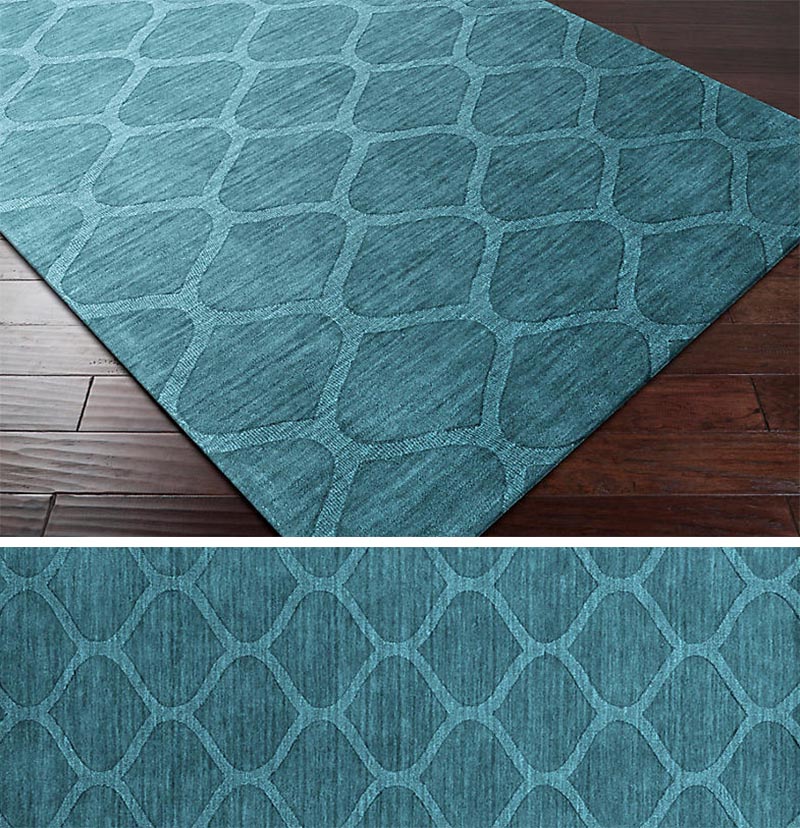 4. Area Rugs
An area rug is one way to help define a space within a home. Depending on the size of the rug, it can be used to create a sitting room within an open floor plan or define an entryway.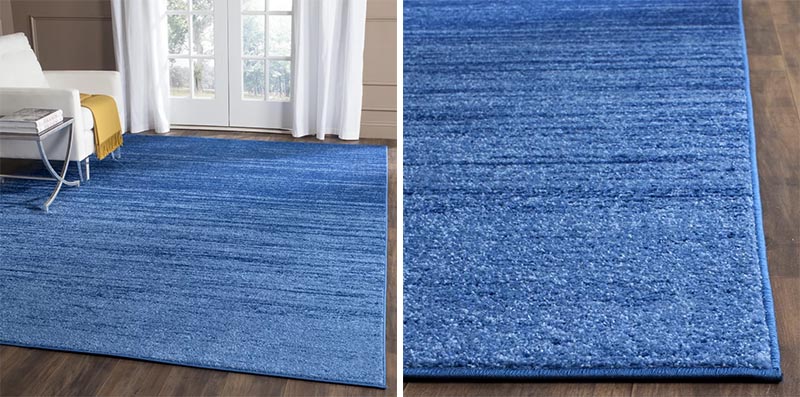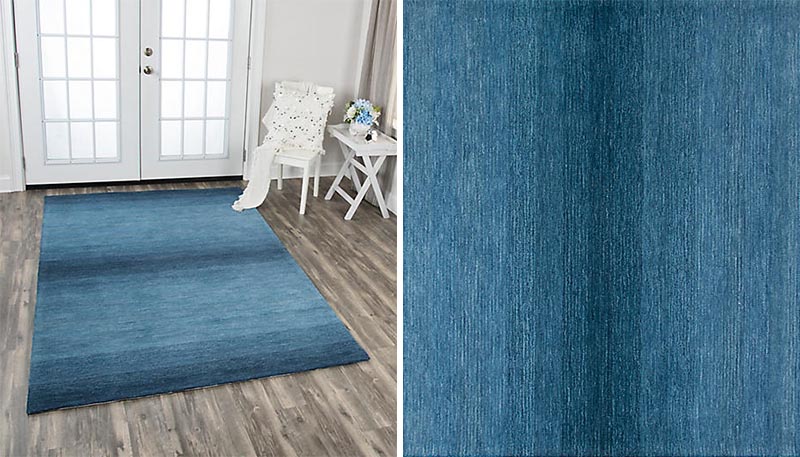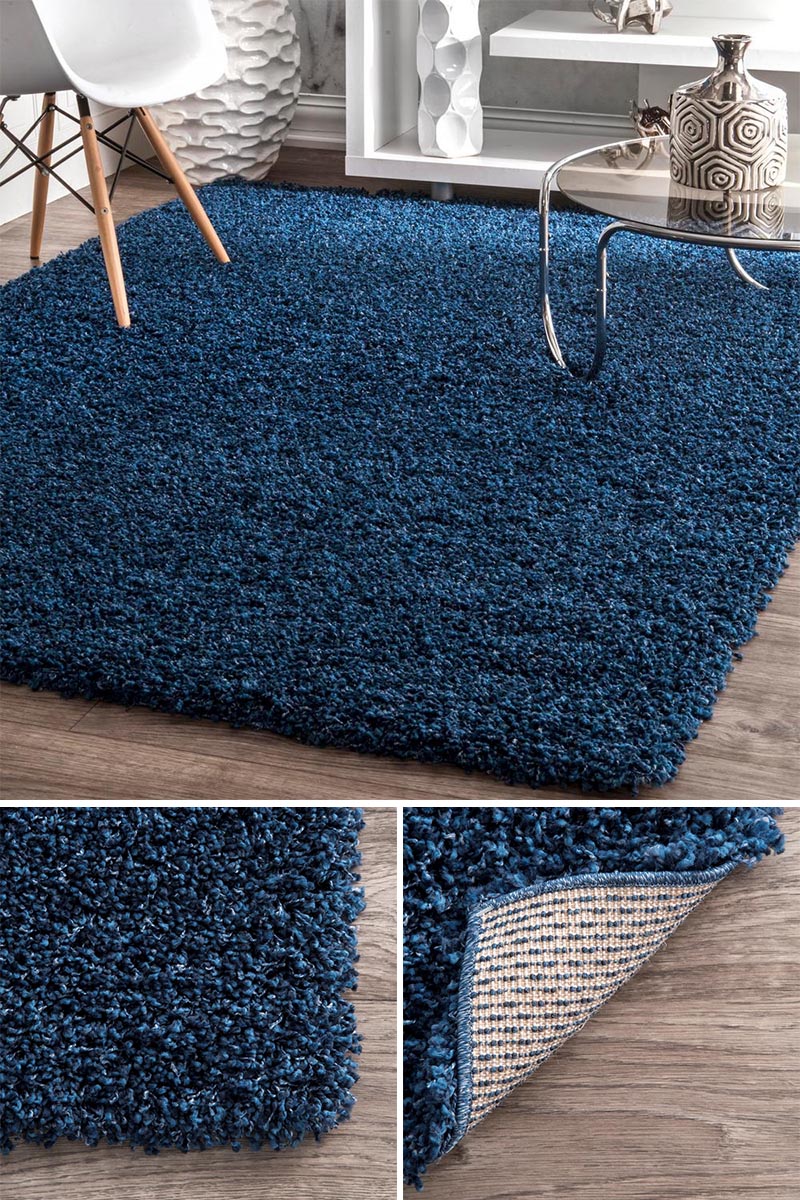 5. Bathroom Rugs
The bathroom is an often overlooked area that can benefit from a having a small rug as part of its decor. Usually made from a material that dries well, it allows a soft surface for someone to stand on instead of the bare floor, when getting out of the bathtub or shower.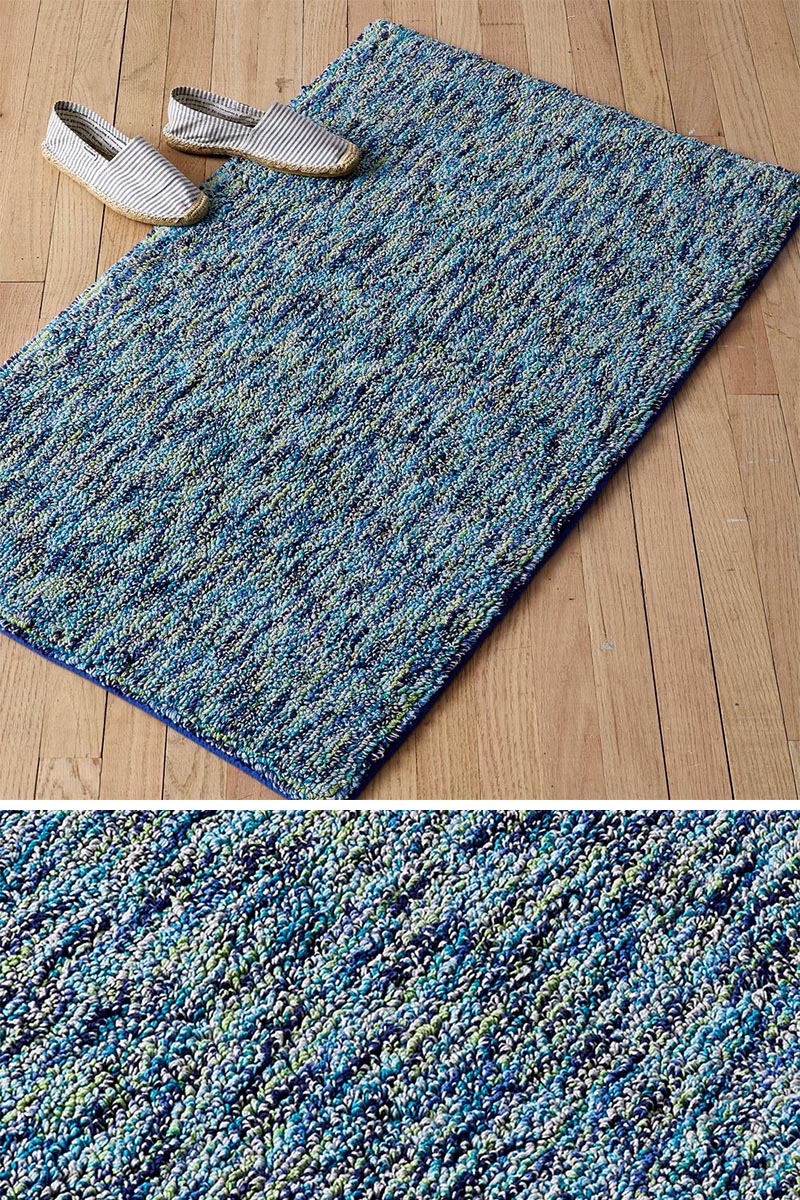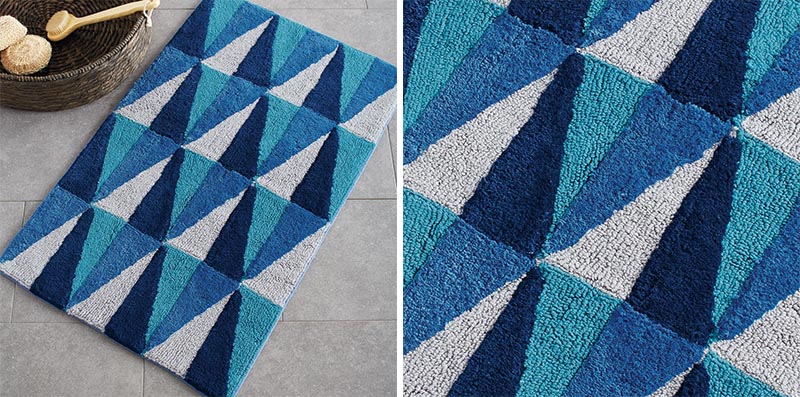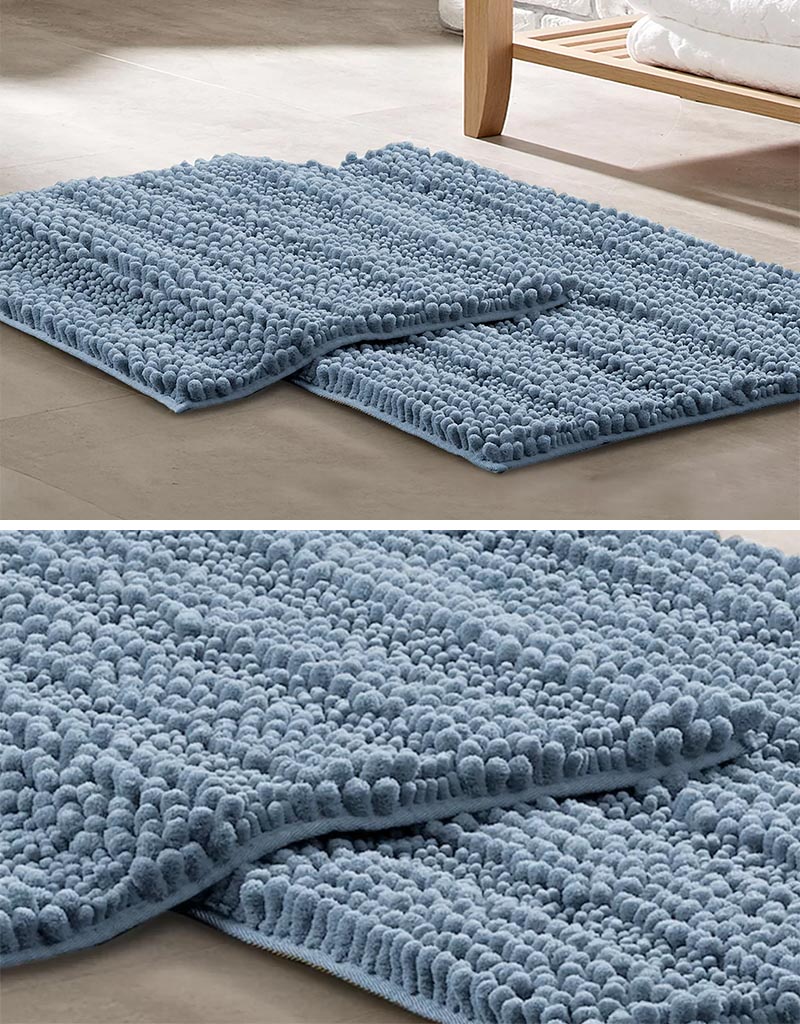 6. Runner Rugs
Runner rugs can be used in a variety of areas of the home, like in the kitchen, the hallway, and in the bedroom.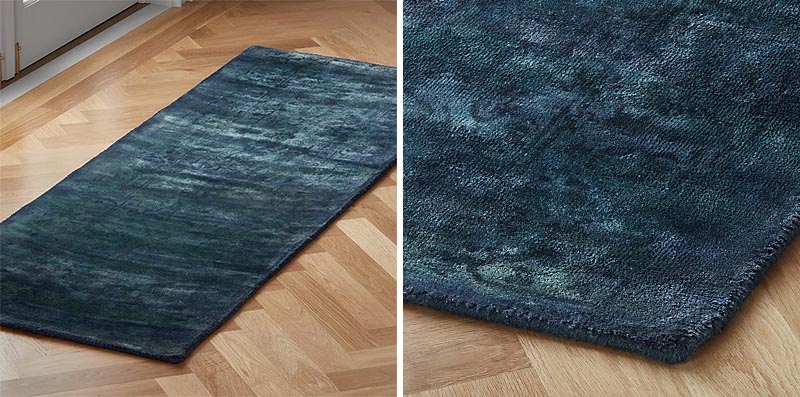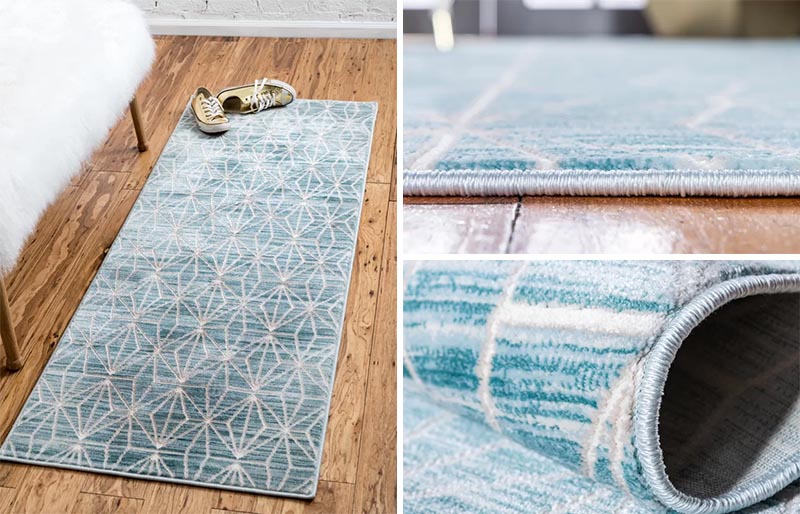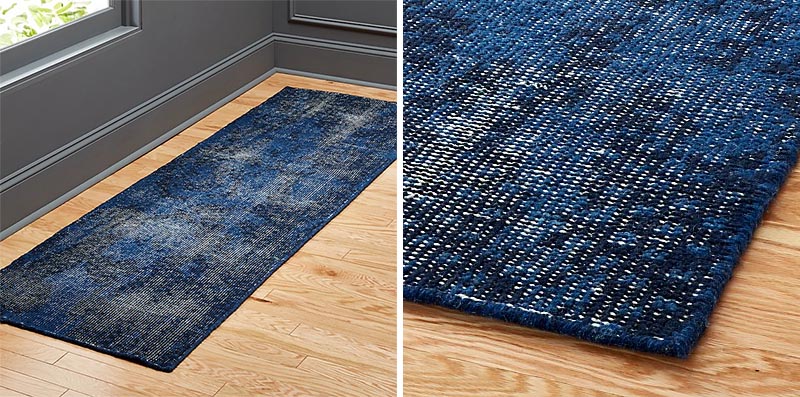 7. Abstract Rugs
Usually abstract design is found in interiors on the wall in the form of art, however, an abstract rug is an alternative idea for adding eye-catching art to the home.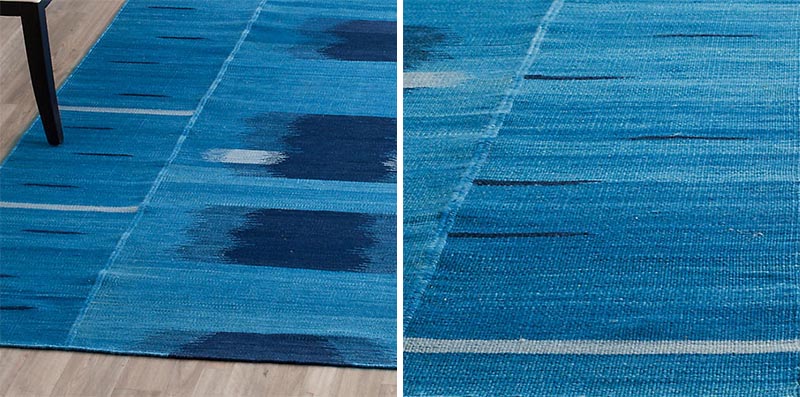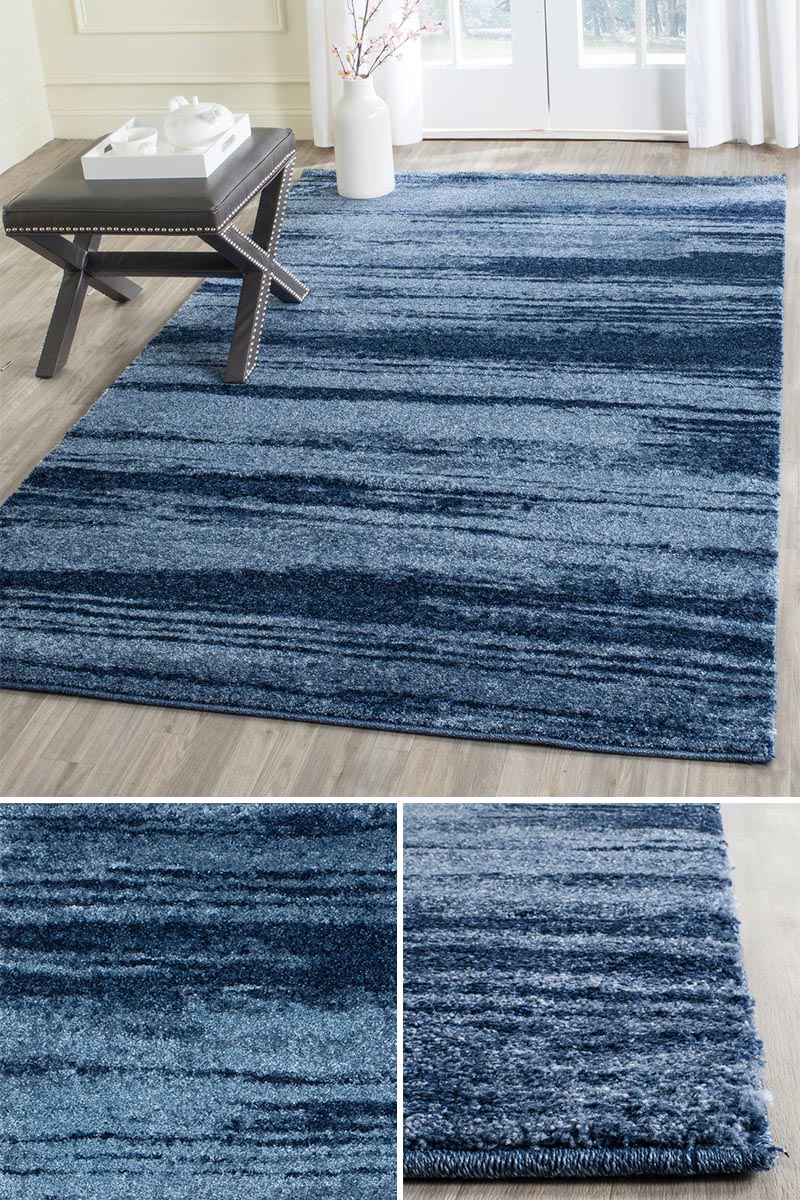 8. Outdoor Rugs
Outdoors, like on a patio or balcony, is a place where people don't often think they can include a rug, but they're ideal for creating a designated zone in an open space. Plus they add can add a bright pop of color that can be changed out with the seasons.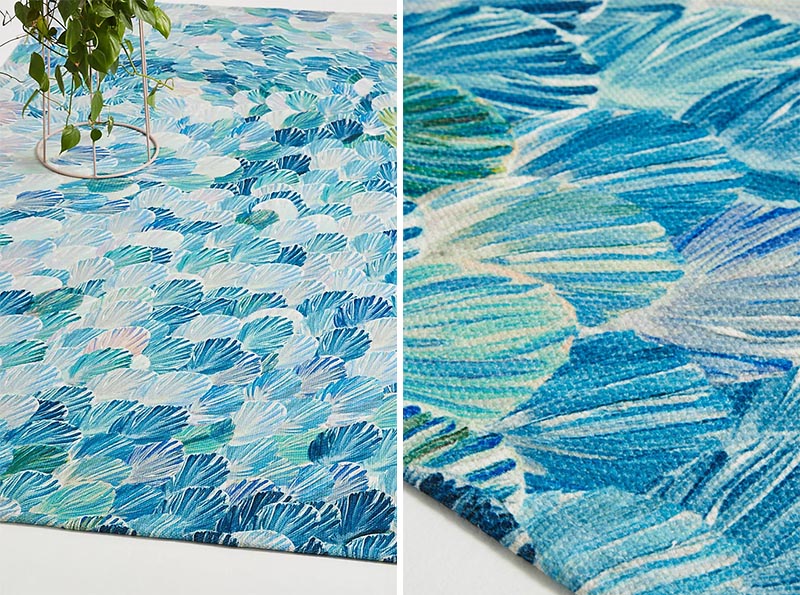 9. Textured Rugs
Displaying a textured rug in your interior can help to create dimension.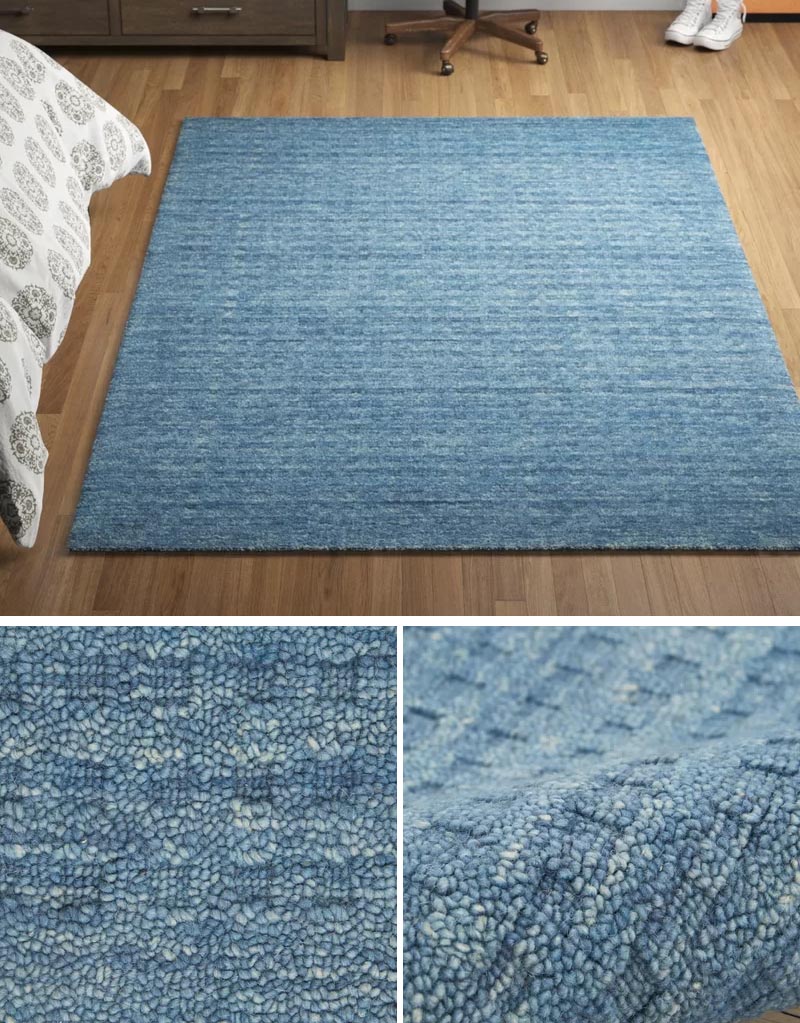 10. Plain Rugs
Depending on your color scheme, plain blue rugs can help tie a room together, from light blue that complements artwork, to dark blue that matches a throw pillow.