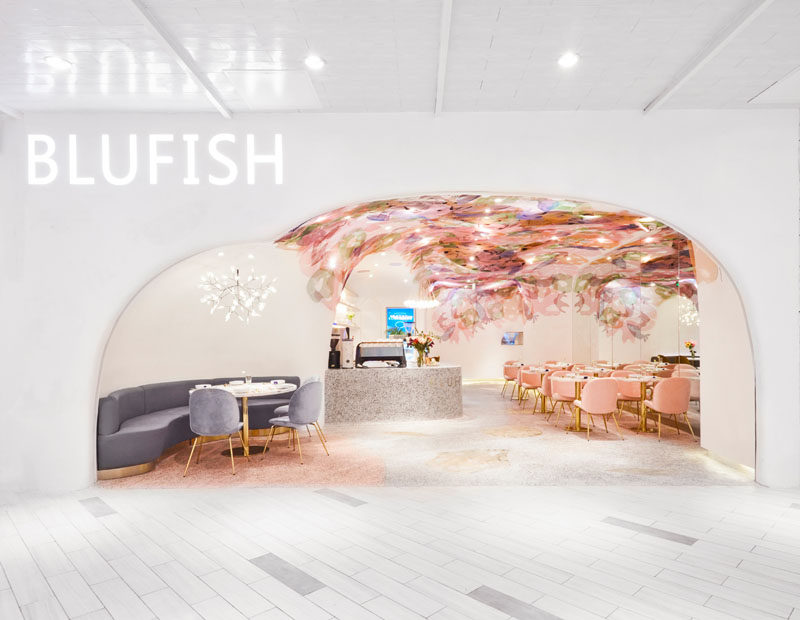 Photography by Xiyu Chen
SODA architects have recently completed the design of the BLUFISH Restaurant, located in Beijing, China.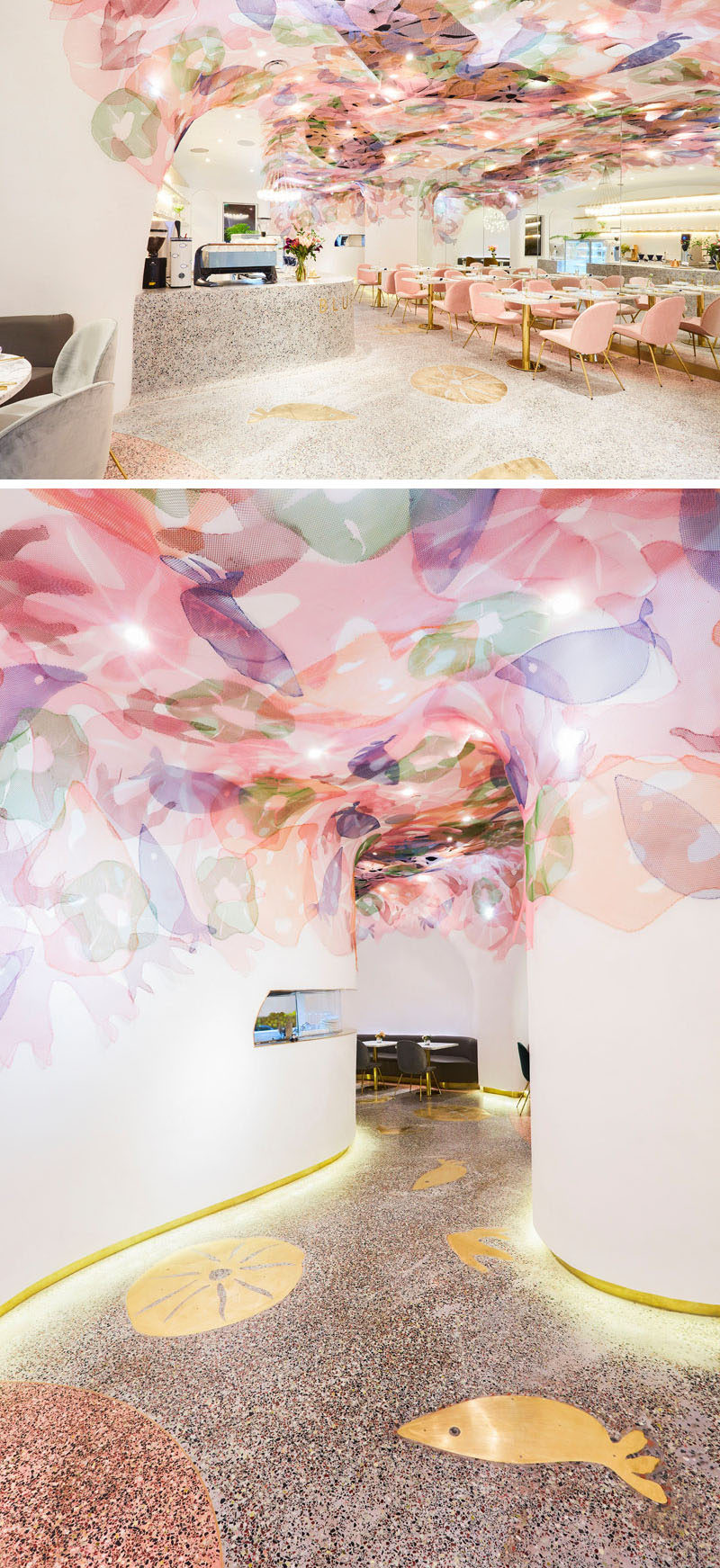 Photography by Xiyu Chen
---
The architects created an underwater world full of fantasy and mobility with white as the basic tone and they designed a blue and pink colored metal mesh that extends down from the ceiling.
The mesh ceiling accent and the floors feature six kinds of hand-drawn sketches that represent the underwater coral, aquatic plants and fish groups.
---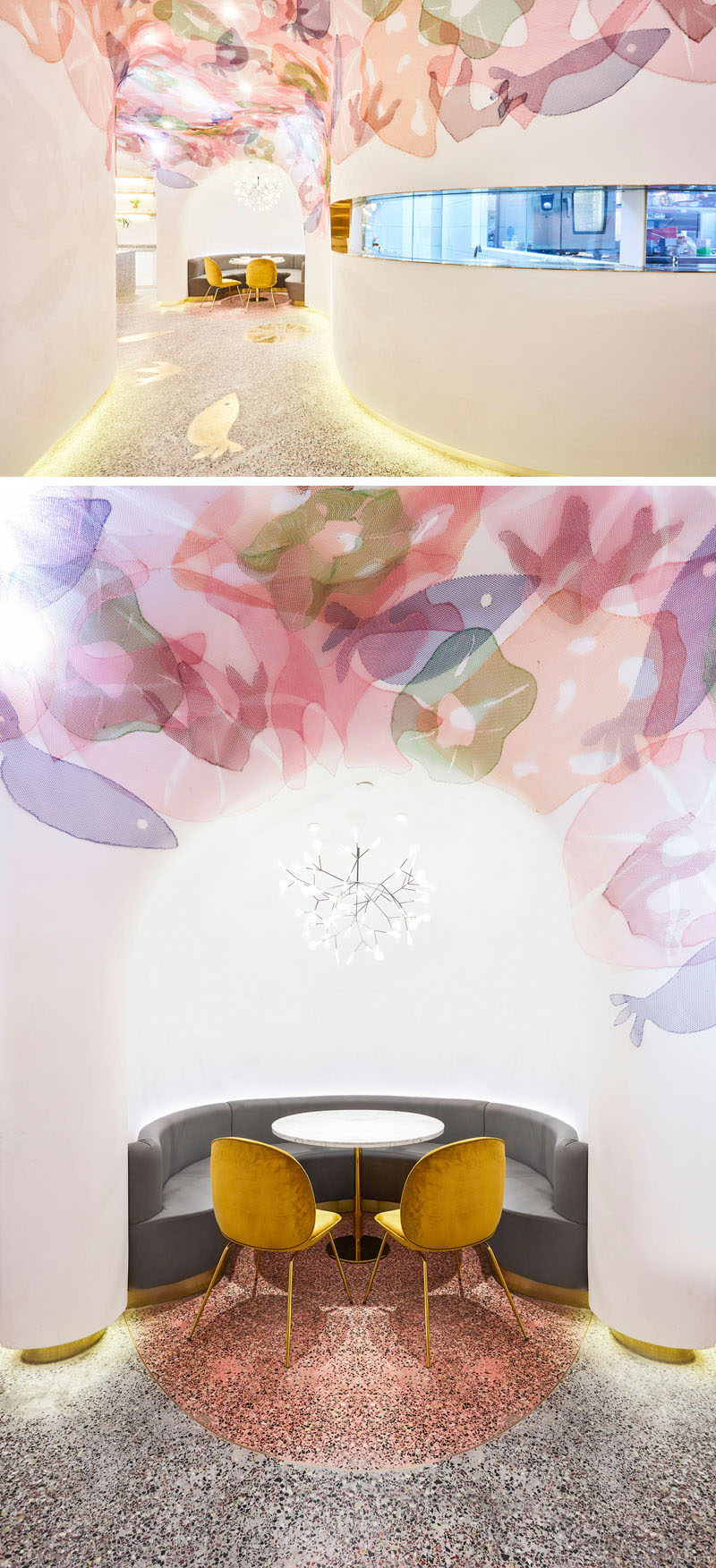 Photography by Xiyu Chen
---
The design was created by using metal mesh shapes that were cut out with a laser cutter and then attached to the curved white surface of the ceiling.
---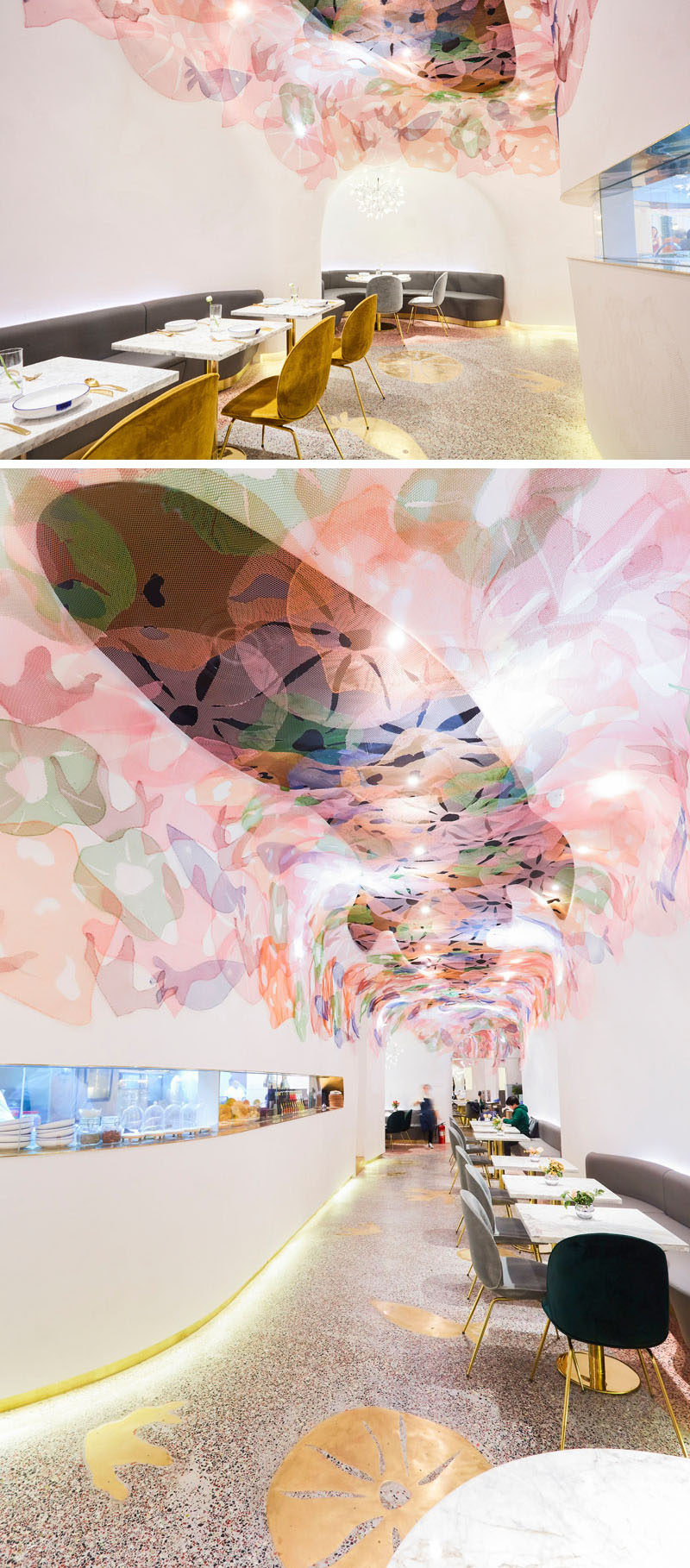 Photography by Xiyu Chen | Architect: SODA architects | Lead Architects: JIANG Yuan, SONG Chen | Construction: Shanghai Jin Sheng Building Decoration Engineering Co. Ltd
---