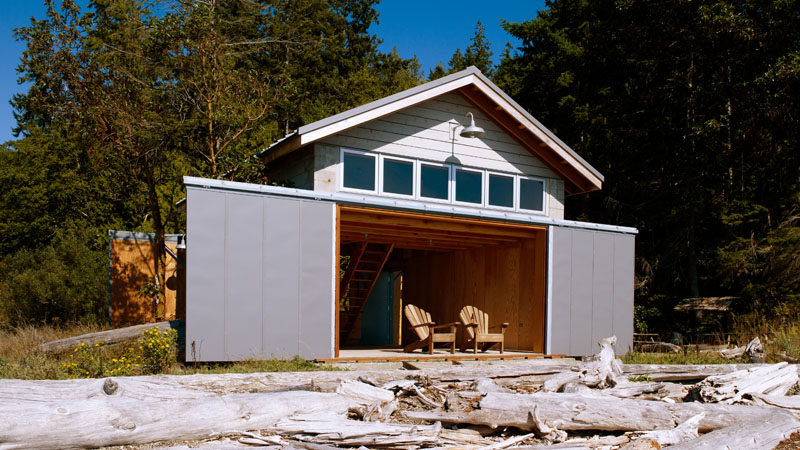 Seattle architects Hoedemaker Pfeiffer designed this modern boathouse that features a loft sleeping area so it can be used year round for both boat storage and overnight stays.
Large sliding doors that allow the house to be opened completely at both the front and the back of the building, offer views of the sunrise and the sunset as well as making it easier to get the boat in and out of the boathouse throughout the year.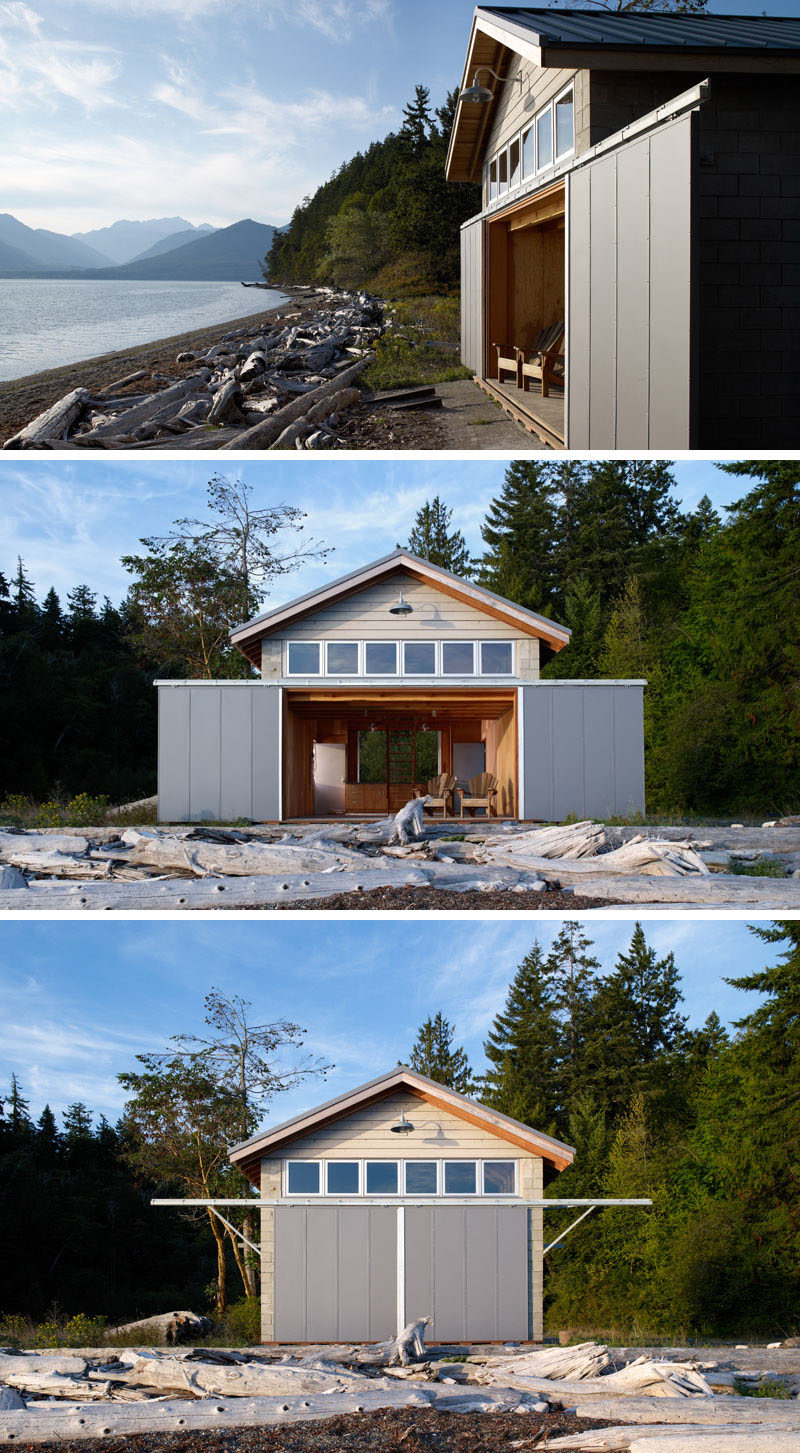 ---
Inside the modern boathouse, the architects worked with Garret Cord Werner to design the interior that includes marine plywood on the walls to create a warm feeling and soften the hardness of the concrete and steel exterior.
---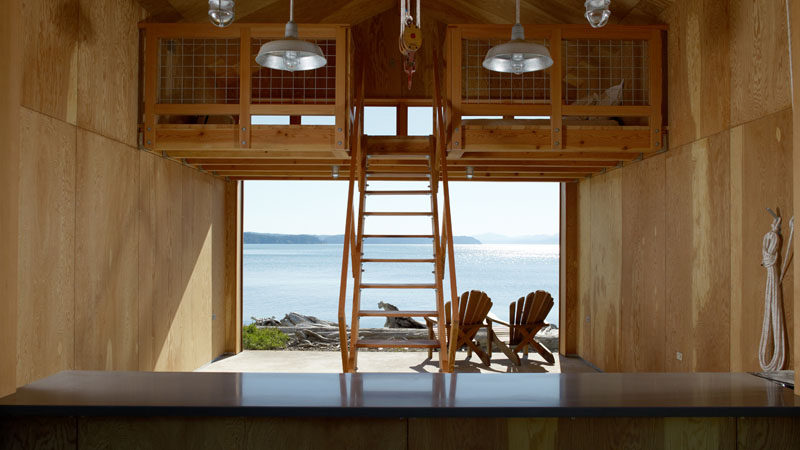 ---
A retractable wood ladder was included to create space for storing the boat in the winter and to make it easy to get up into the loft area.
---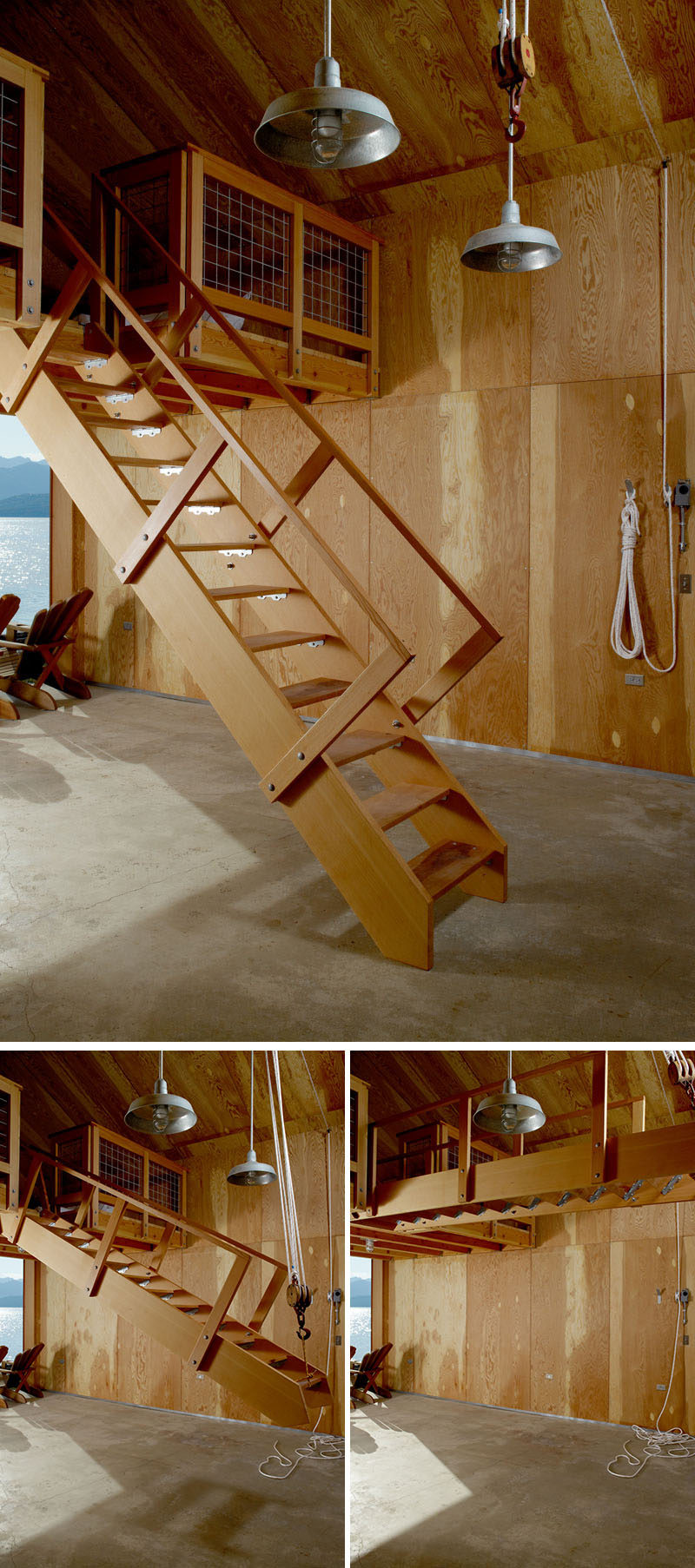 ---
Up in the lofted sleeping area are six windows offering incredible views of the beach outside, hardwood floors in keeping with the rest of the interior, and a large cozy bed perfect for summer sleepovers.
---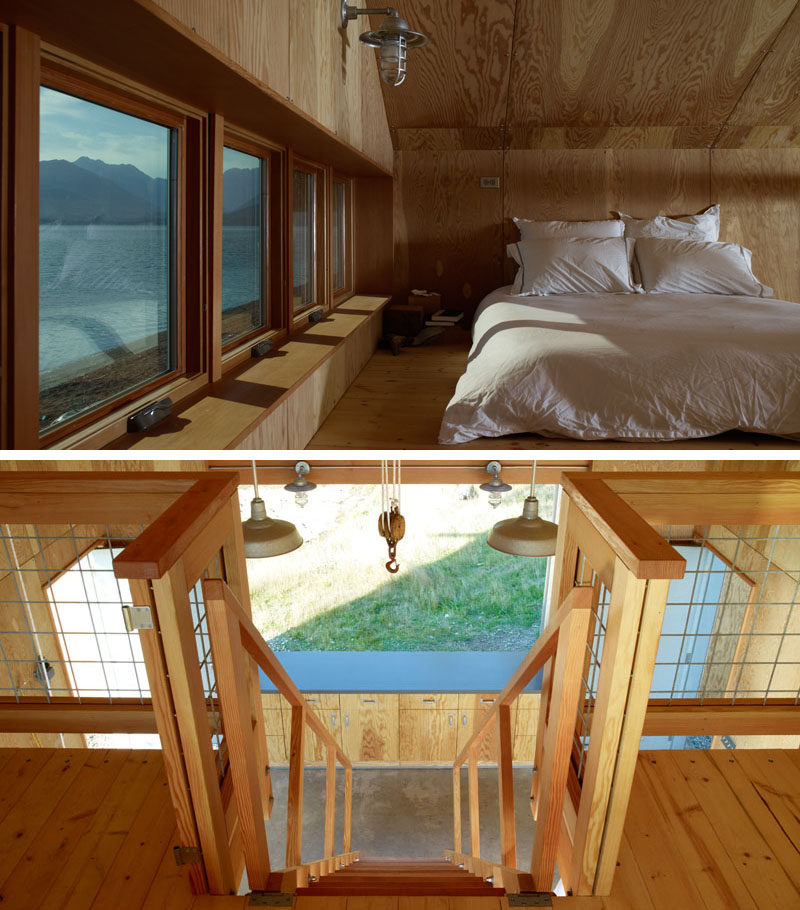 ---
As mentioned previously, the boathouse can be opened from both sides, allowing easy access when transporting or using a boat.
---