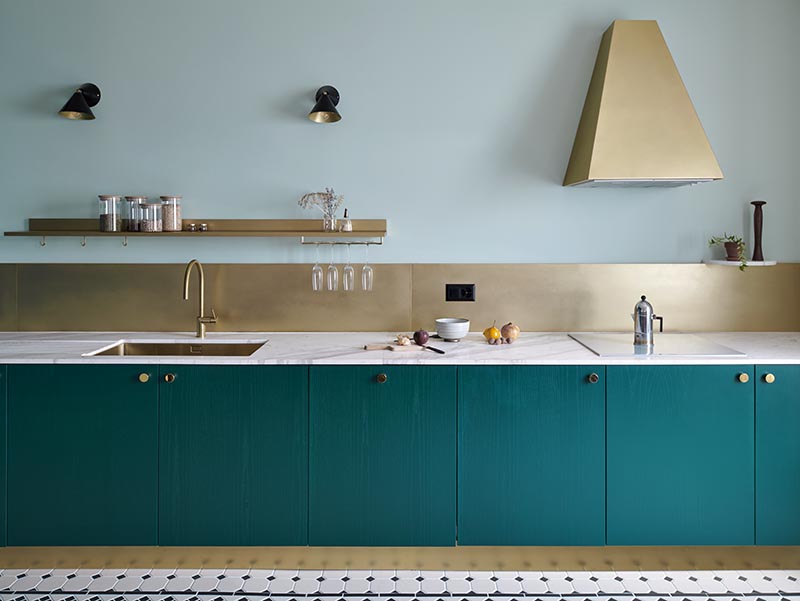 Architecture practice Coci Studio was recently tasked with the refurbishment of an apartment in Geneva, Switzerland for a filmmaker and wine lover. As part of the updated interior, they designed a modern kitchen with teal cabinets and bronze accents.

Sitting against a backdrop of mint green walls, the bronze backsplash and range hood add a luxurious metallic touch that stands out against the teal cabinets.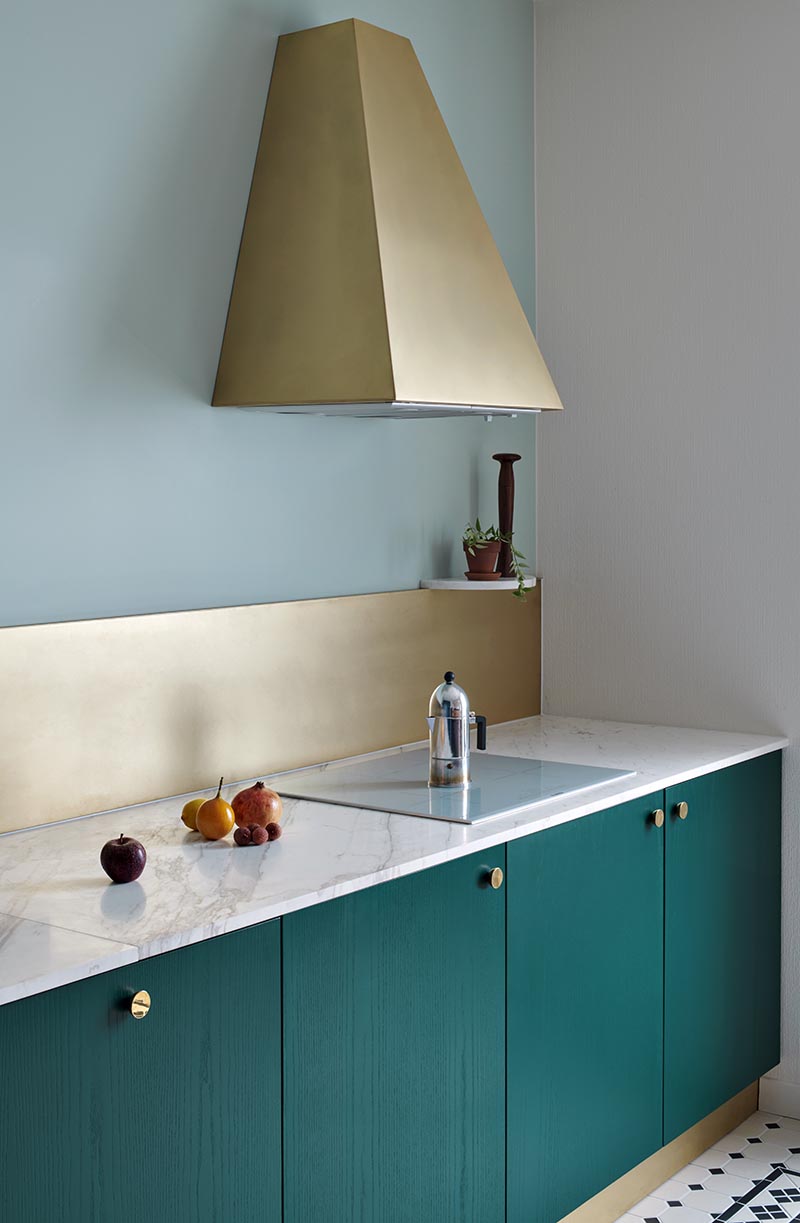 The bronze backsplash runs the length of the kitchen, and is complemented by the inclusion of a floating shelf, an undermount sink, and matching faucet.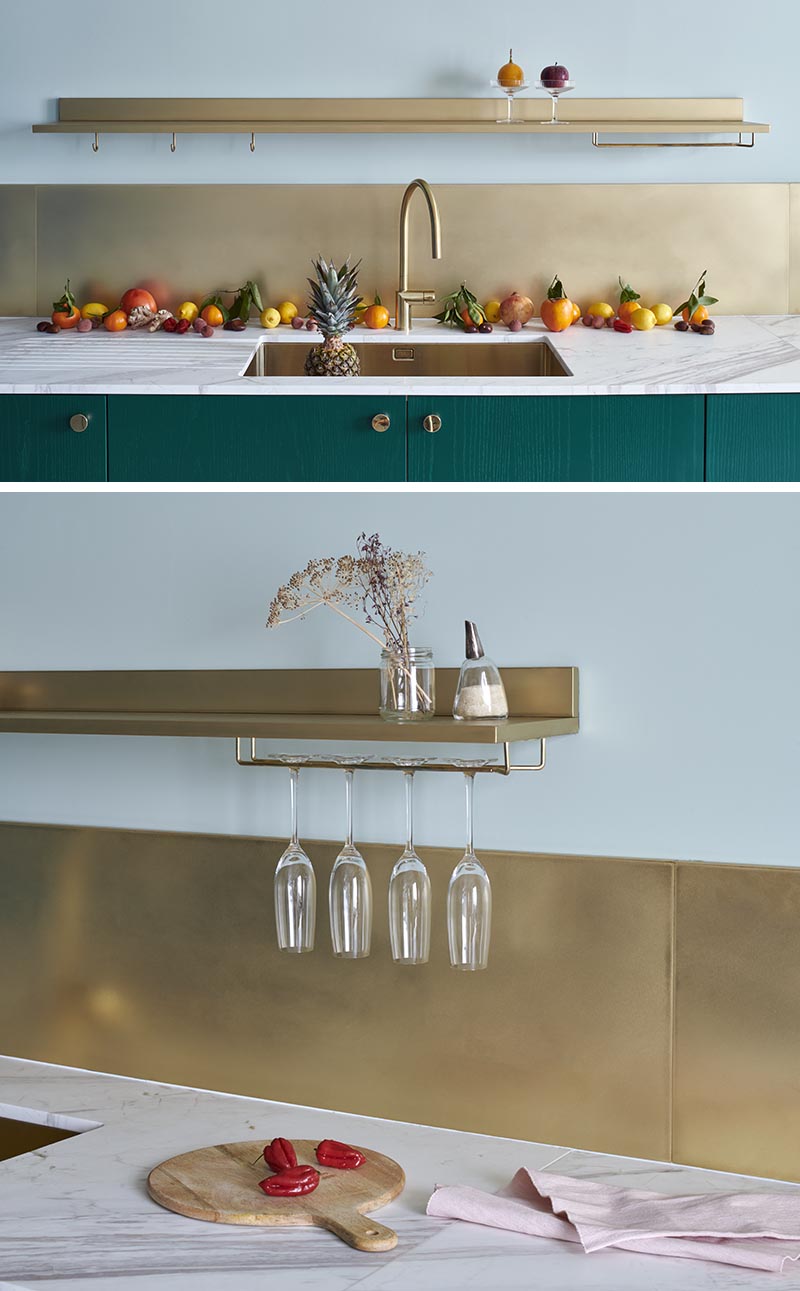 At the end of the kitchen, there's a wall of teal-stained wood cabinets that have small round bronze handles. Black scones provide additional light to the kitchen and tie in with the black tile featured on the floor.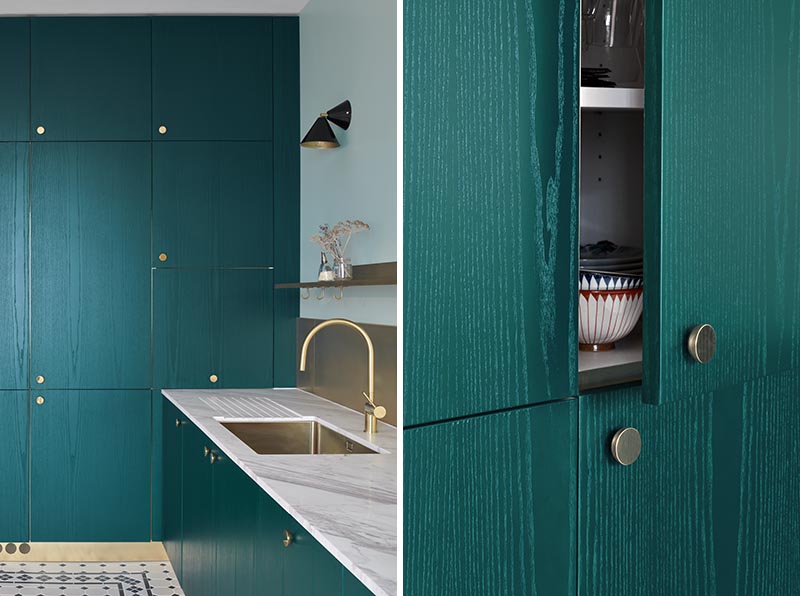 Photography by Daniela & Tonatiuh | Design: Coci Studio