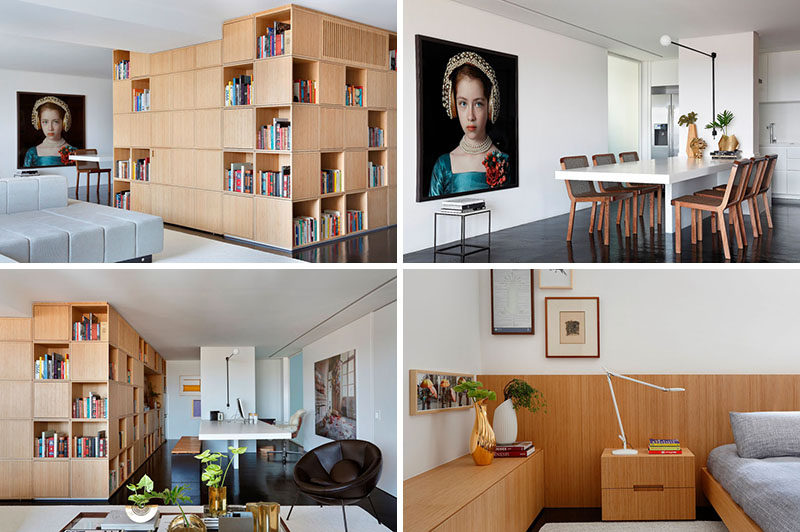 Studio GT has combined two separate suites into a single apartment that features a number of unique design details. Let's have a look at how they combined everything into this family home in Sao Paulo, Brasil.
The entry hall to the apartment is concealed behind a u-shaped wood bookcase and is hidden from view when the door closes and blends into the rest of the bookcase.

The living area is divided into two sections by the centrally positioned double-sided couch. On one side sits the entertainment area with extra seating, a coffee table and the wall mounted TV.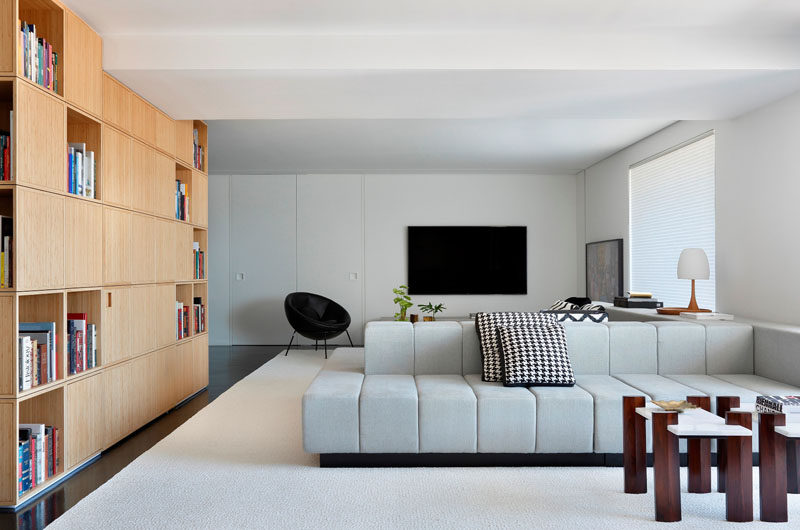 Just off the entertaining area is the home office, separated from the rest of the apartment by the large bookcase. Art is a big part of the family's life and is found in nearly every room in the apartment, including the office. Looking out from the office you can see the rest of the entertainment area as well as more art on the walls and gold accents on the coffee table.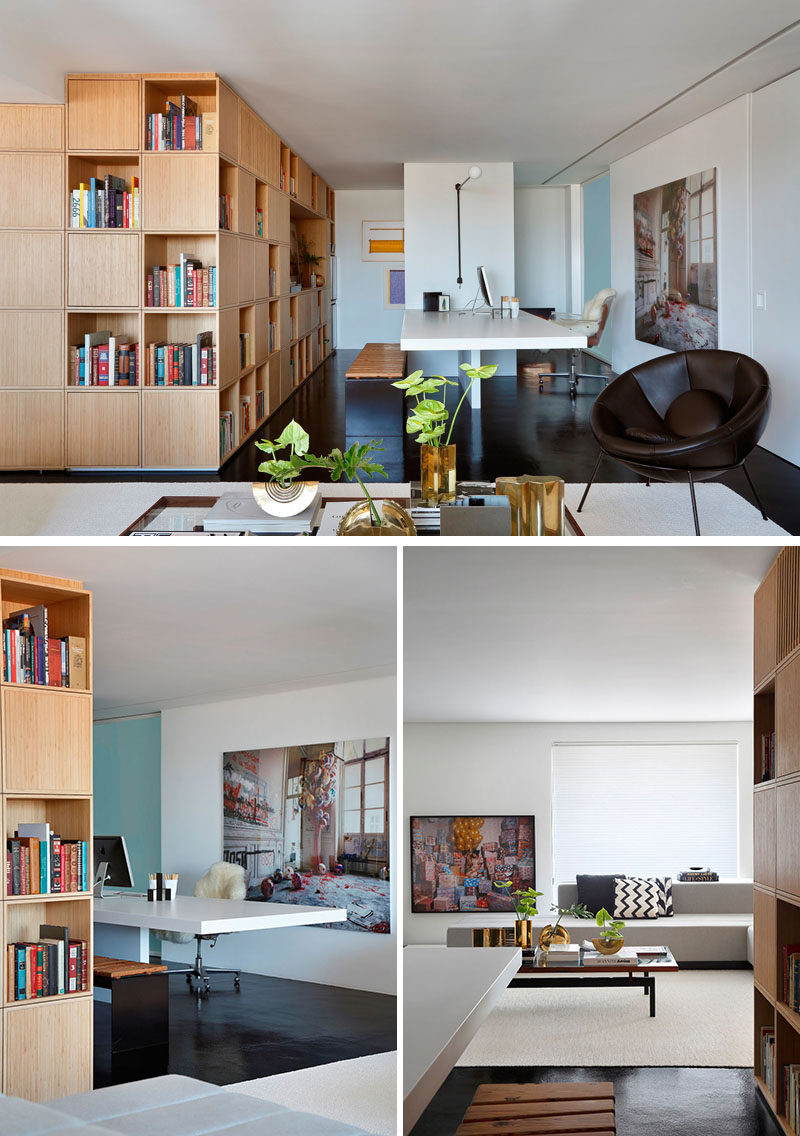 Back out in the main living area, you can see the other side of the living space – a more casual space better suited to conversations and reading rather than digital entertainment.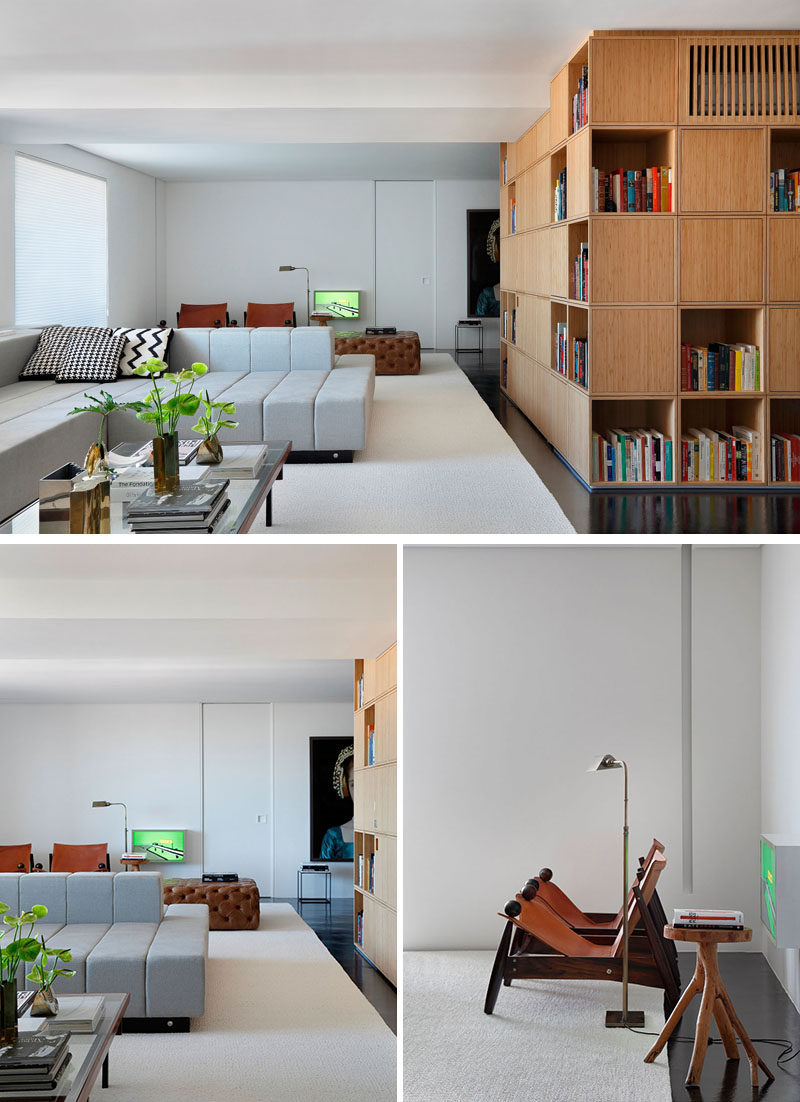 Here we can see how the spaces are connected, with the office on the right leading back out to the living area which then transitions into the dining space.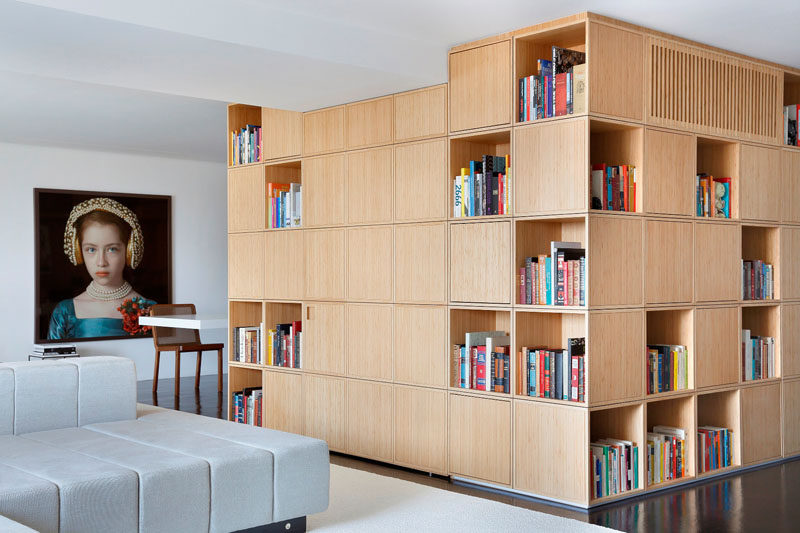 On the other side of the u-shaped bookcase are the kitchen and dining spaces. A long table attached to a central wall provides lots of seating and the kitchen at the back of the dining room features all white cabinetry and stainless steel appliances.
This space also allows you to see the gallery look created throughout the apartment with the white walls and the black epoxy floors. The contrast between the walls and the floor gives the suite a modern look and lets the art and decor become the main focus of the apartment.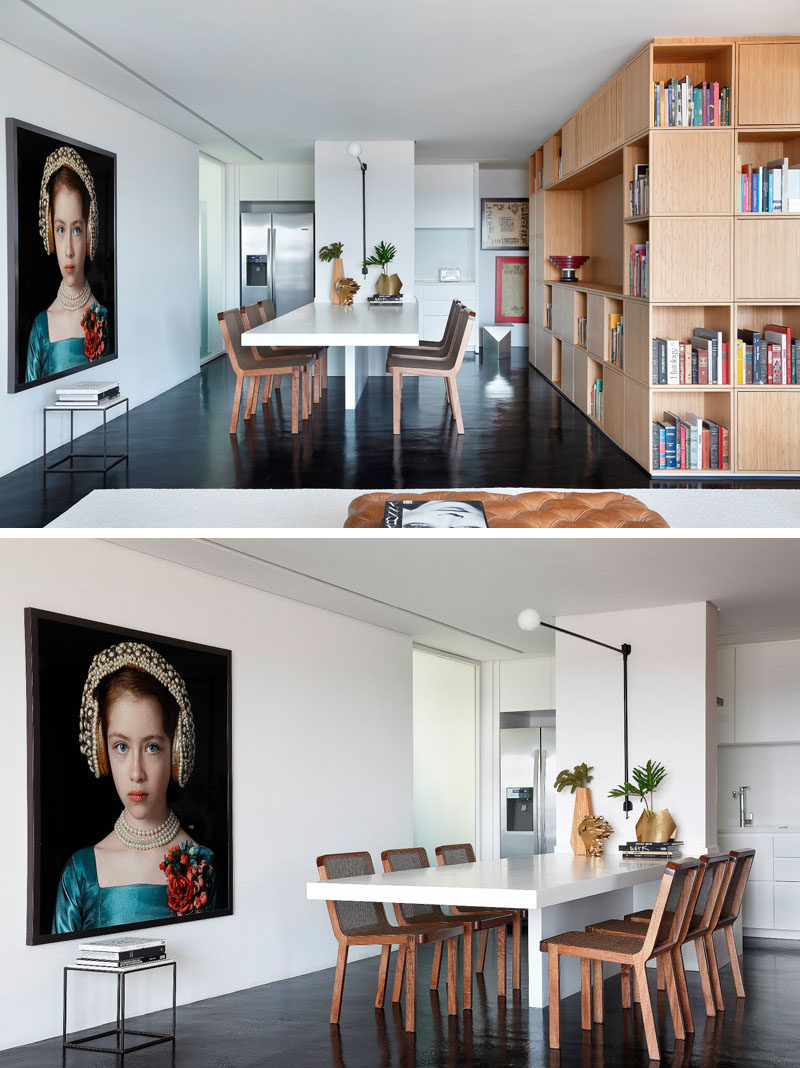 In the master bedroom, bamboo wood accents in the form of a sideboard, headboard, bed frame, and side table add a warmth to the space while art, plants, and books personalize it and give the room a cozy, welcoming feeling.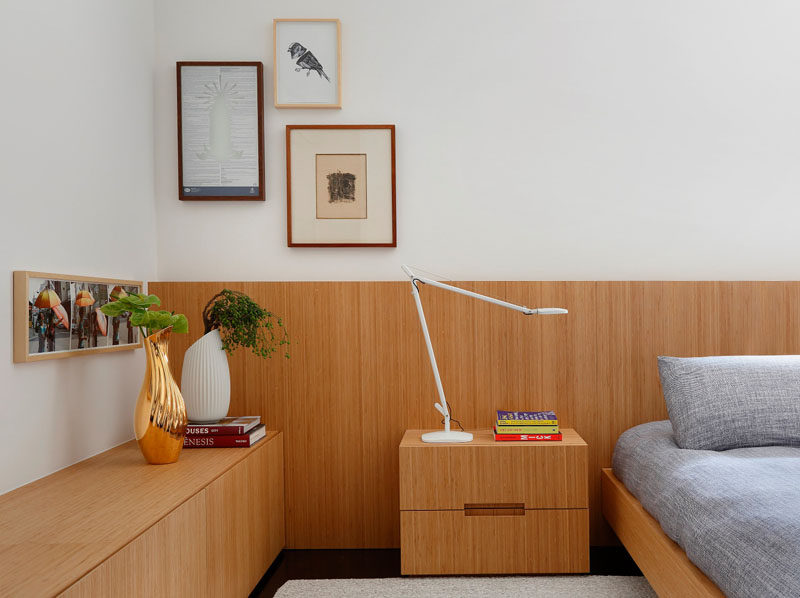 Attached to the master bedroom is the ensuite bathroom that also doubles as a dressing room. Corian countertops dip down to create an integrated double vanity with two hanging mirrors that help brighten the space by reflecting back the all white cabinetry.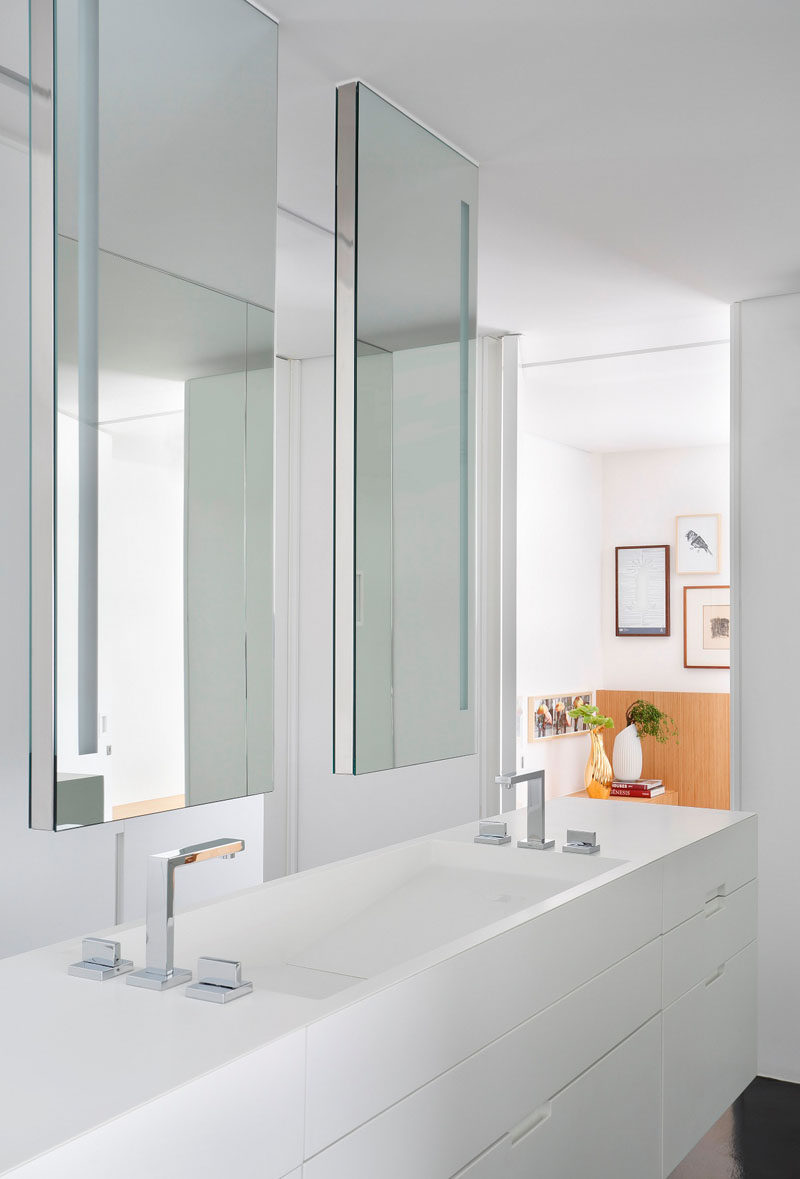 Along one wall, full floor to ceiling mirrors cover cabinet doors that hold clothes and allow you to check your outfit from every angle before stepping out.