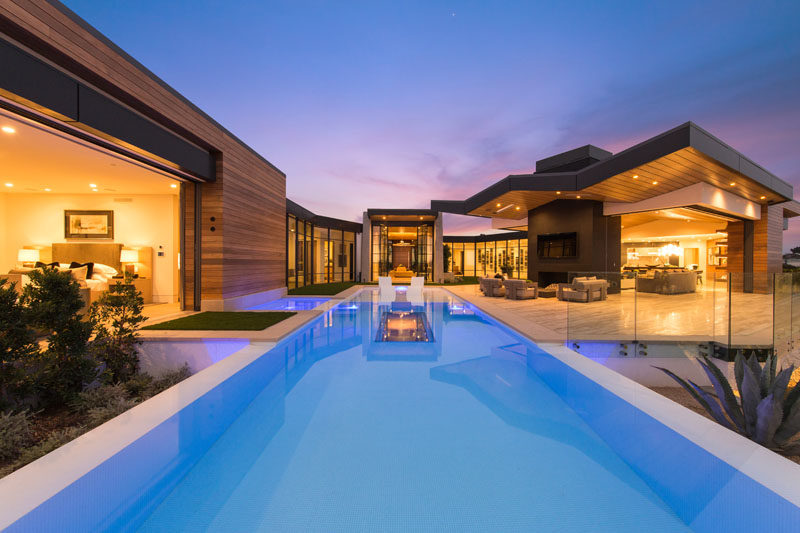 Brandon Architects have recently completed a new modern house in the Cameo Shores neighborhood of Corona Del Mar, California.
Due to strict height regulations in the area, the house has been designed with one level and a basement below.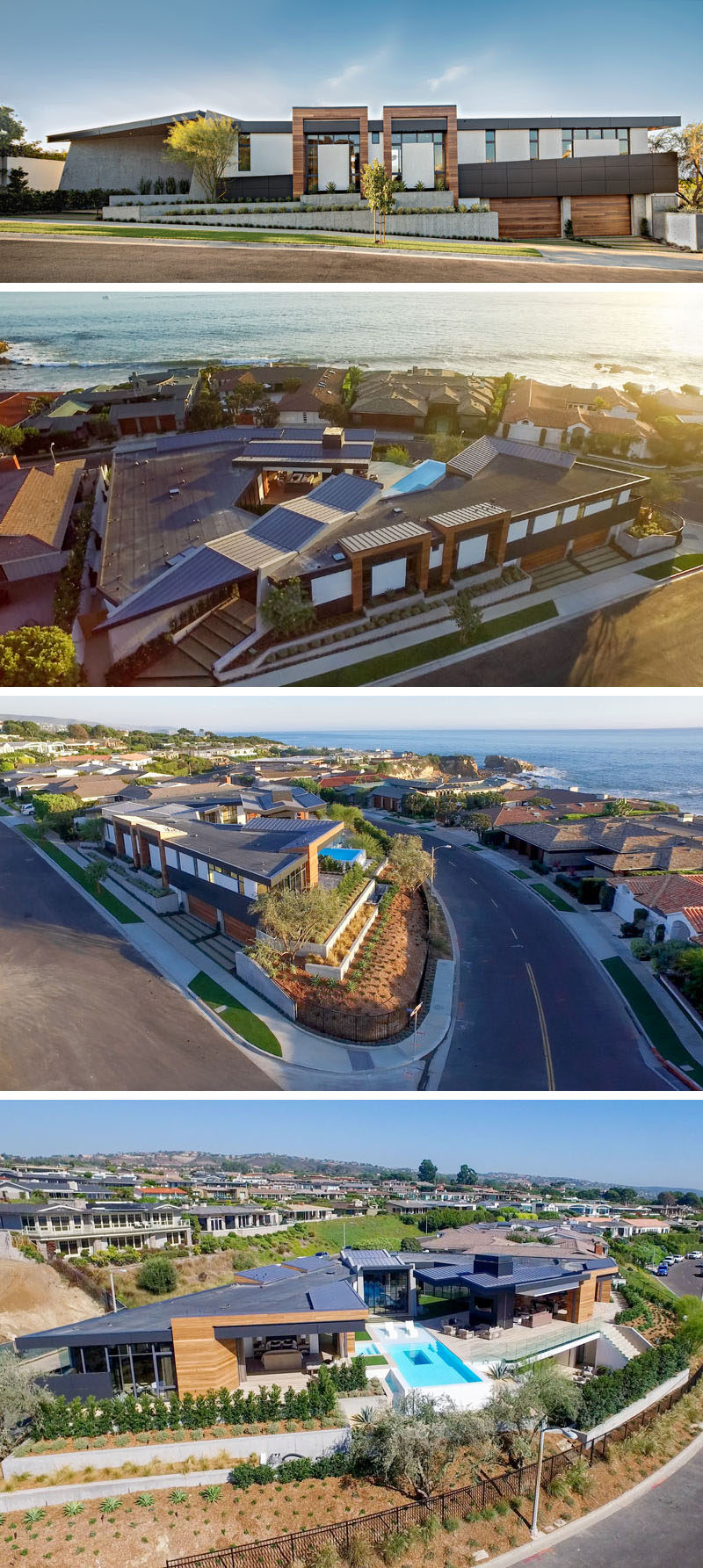 ---
Stepping inside the house, a raw concrete wall lines the entryway, while windows at the end of the space provide water views.
---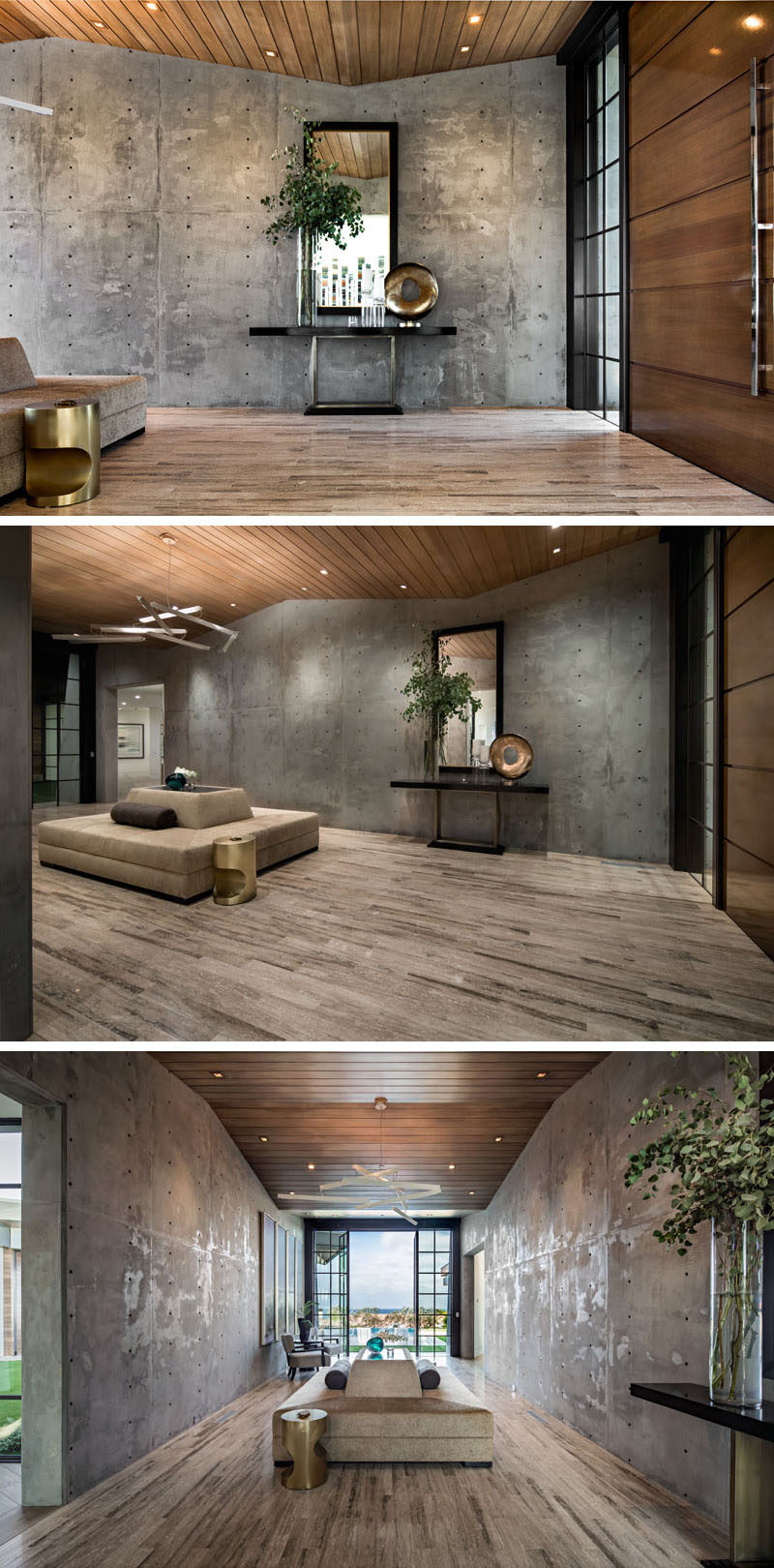 ---
The main living area of the home is almost completely open to the outdoors. The living room, with a wood ceiling, is focused on the fireplace and the view, while the circular dining table separates the living room from the kitchen.
---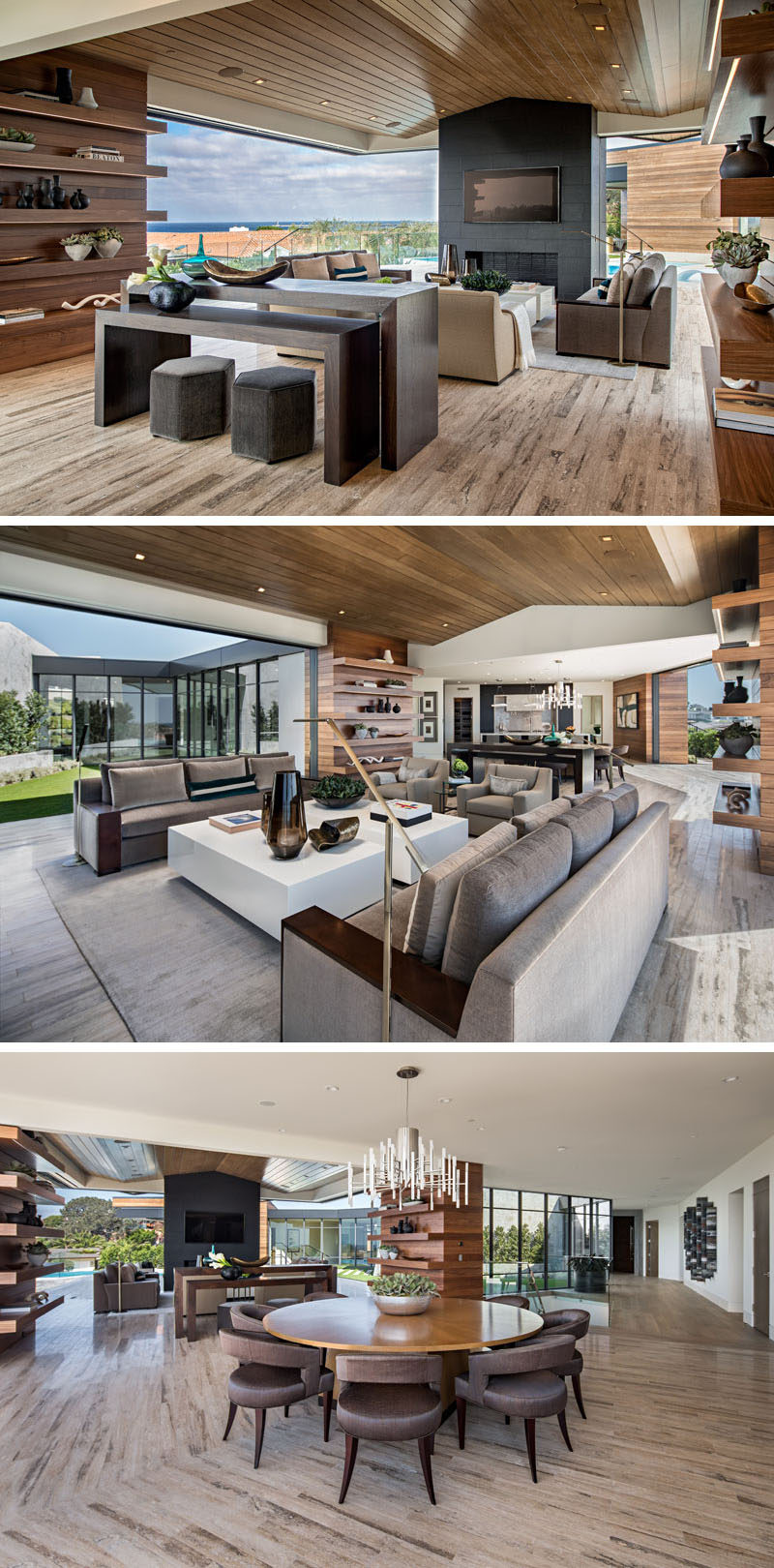 ---
The living room opens up to the backyard and swimming pool. The angled roof line stands out above the outdoor lounge that's focused on the fireplace. There's also a swimming pool that looks out to the view, and within in the swimming pool is a window into the basement.
---

---
Back inside, the kitchen has dark wood cabinets with a light colored stone countertop that's featured on the island and surrounding the stove top.
---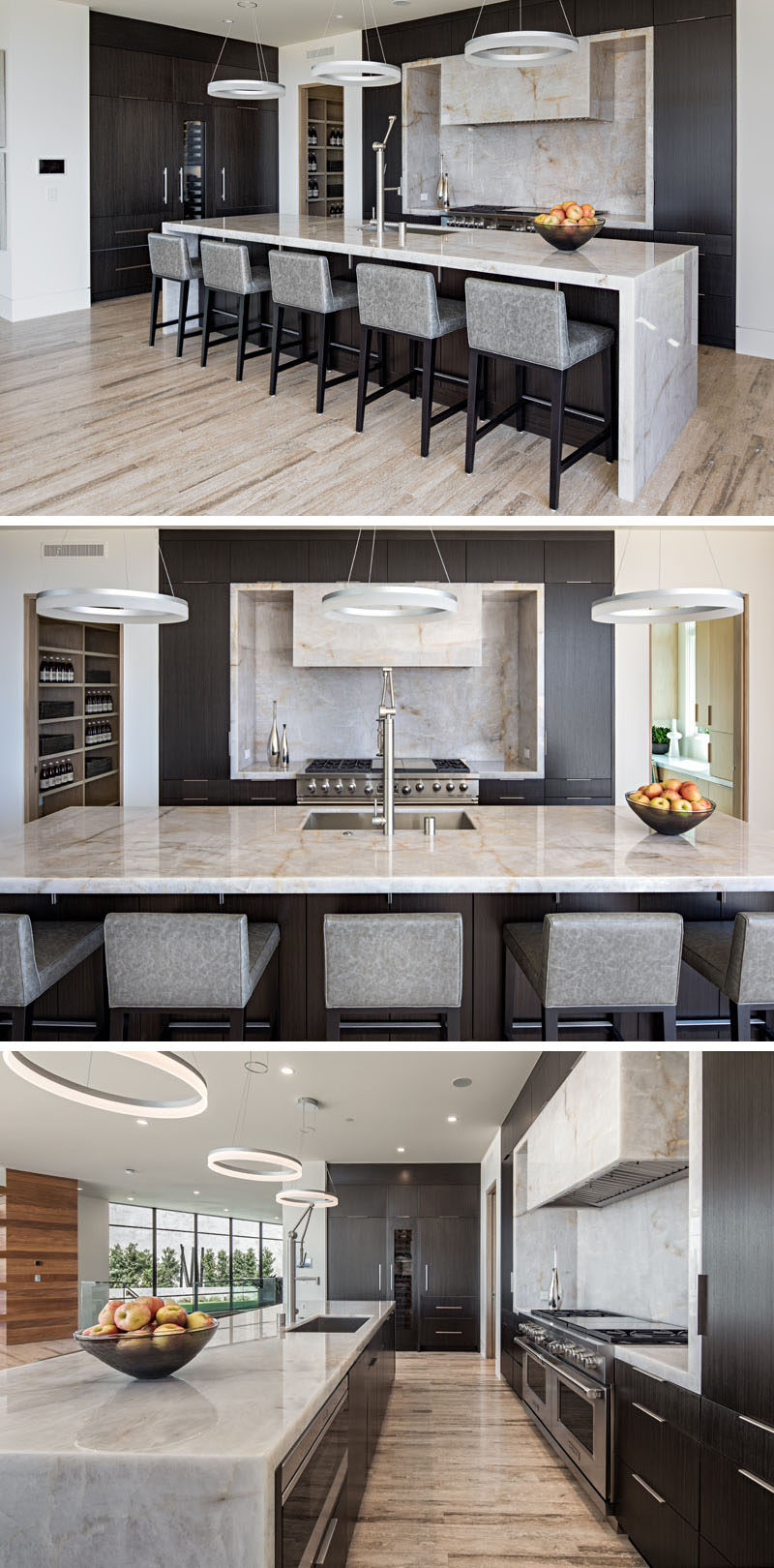 ---
Behind the main kitchen is a secondary kitchen and pantry with light wood cabinets and white countertops.
---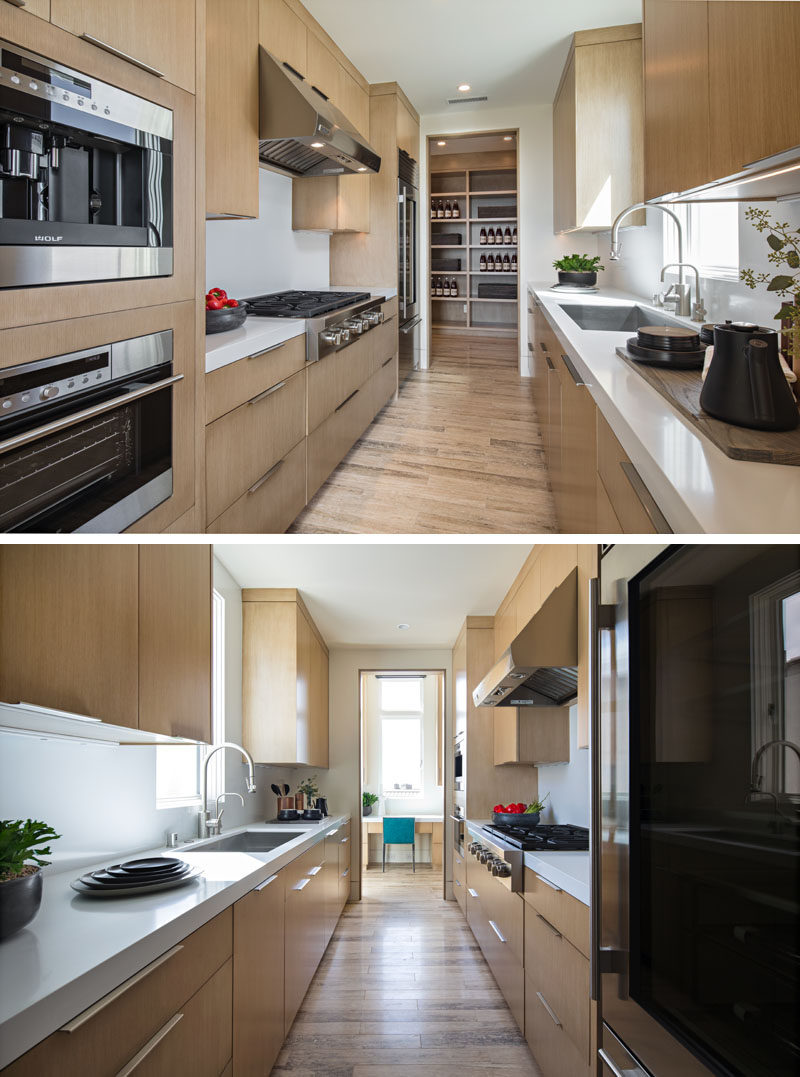 ---
The hallway that leads to the other areas of the home is lined by floor-to-ceiling windows that provide plenty of light to the interior.
---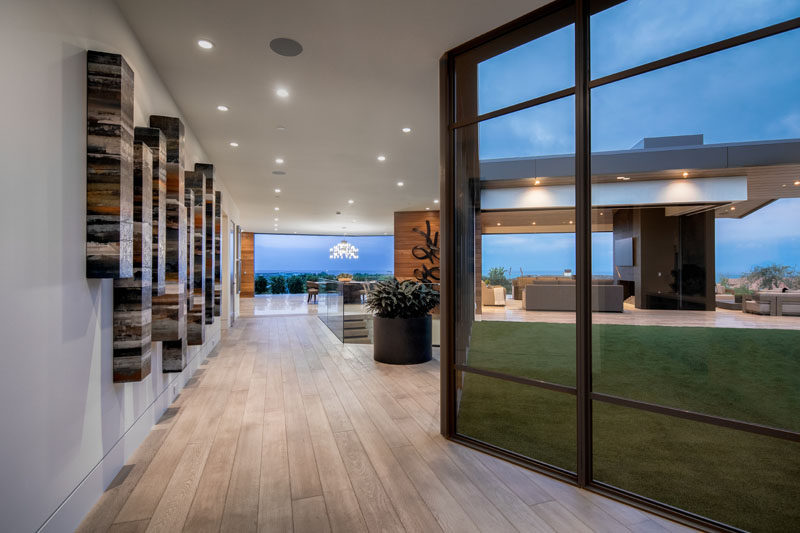 ---
A spacious home office is located in an open room off the hallway, allowing for views of the pool.
---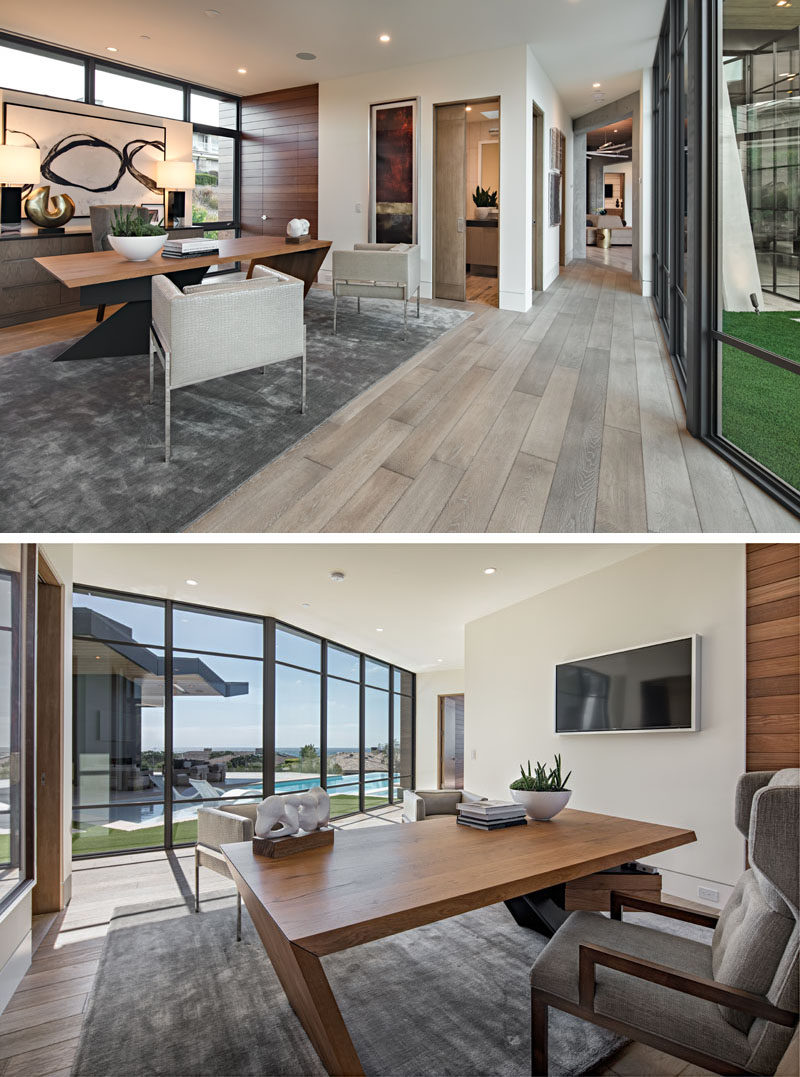 ---
Here's a look at one of the bedrooms. Sliding walls open the bedroom up to the outdoor spaces, creating a calming and relaxing environment.
---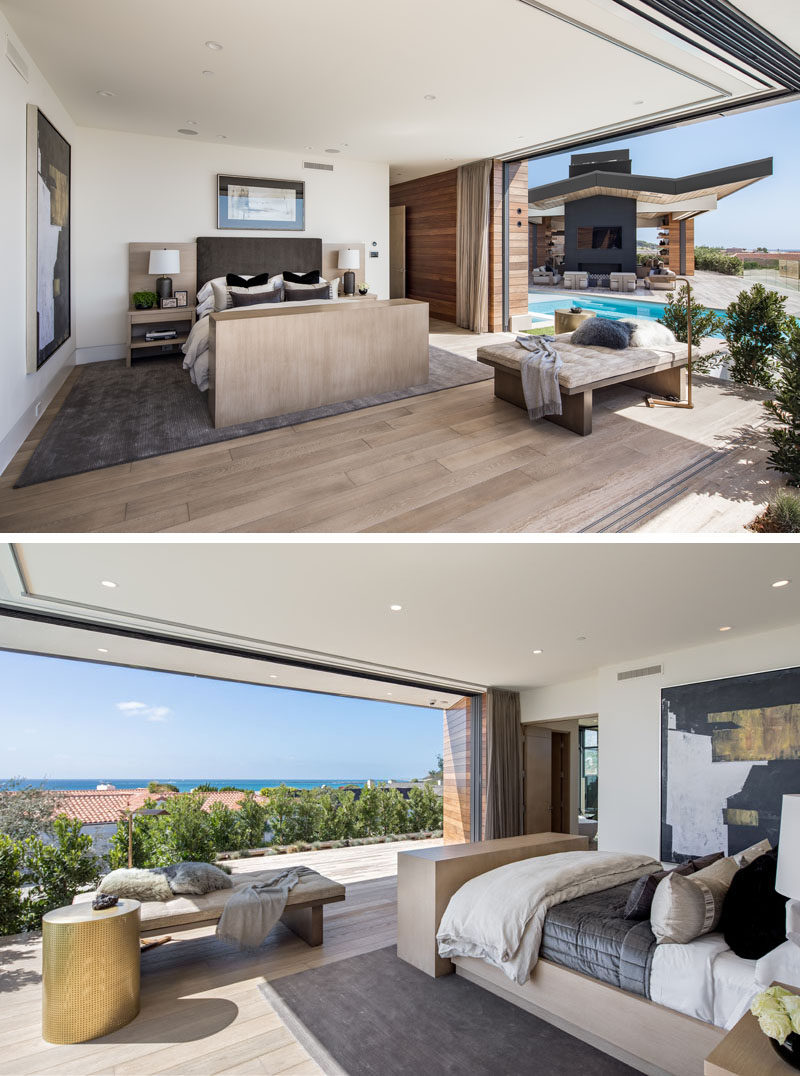 ---
In the master bathroom, a large vanity with dual sinks lines the wall and a freestanding bathtub sits in front of the windows. Off to the side of the bathroom is a large walk-in closet.
---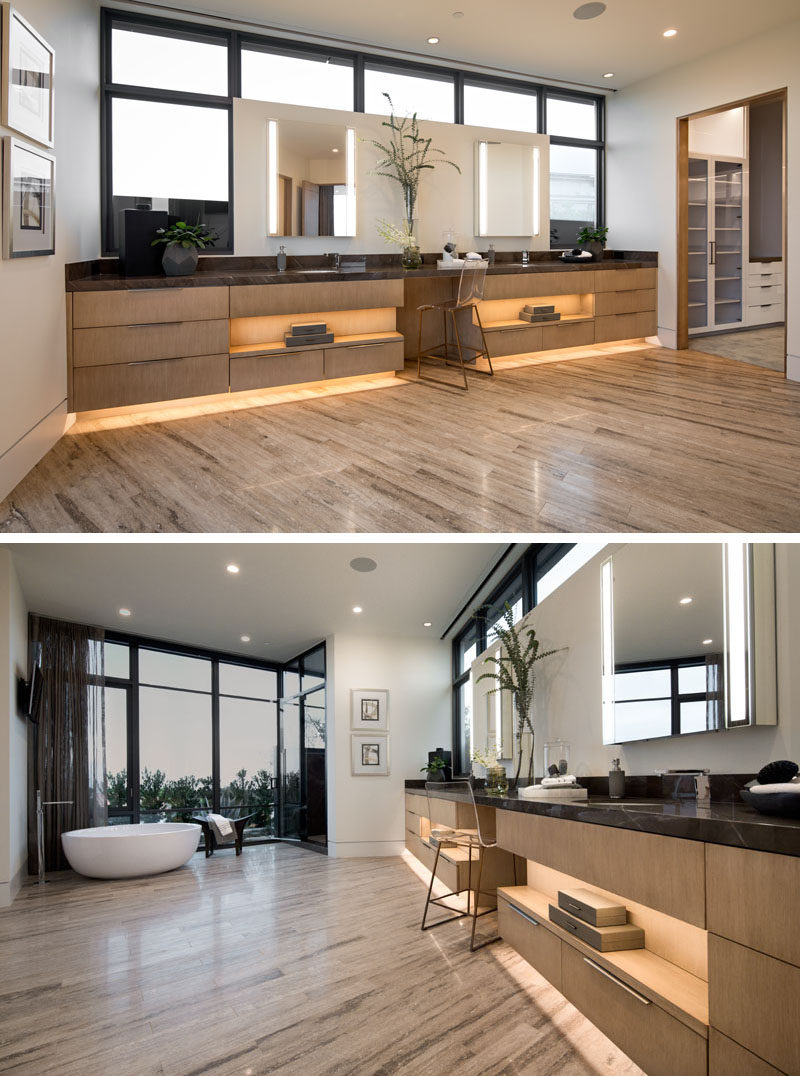 ---
In the basement of the home, exposed concrete walls frame the wine room, bar and lounge that sit directly below the pool.
---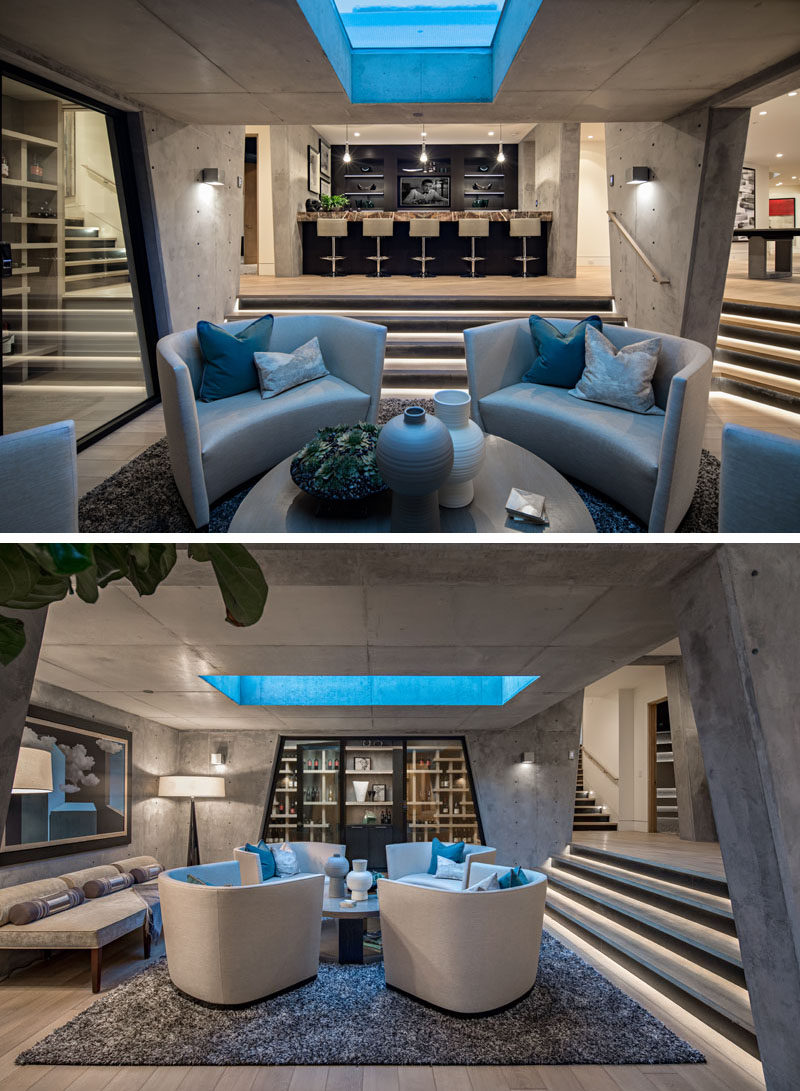 ---
Here's a closer look at the wine cellar. Open shelves create plenty of space for the home owners to display their wine collection.
---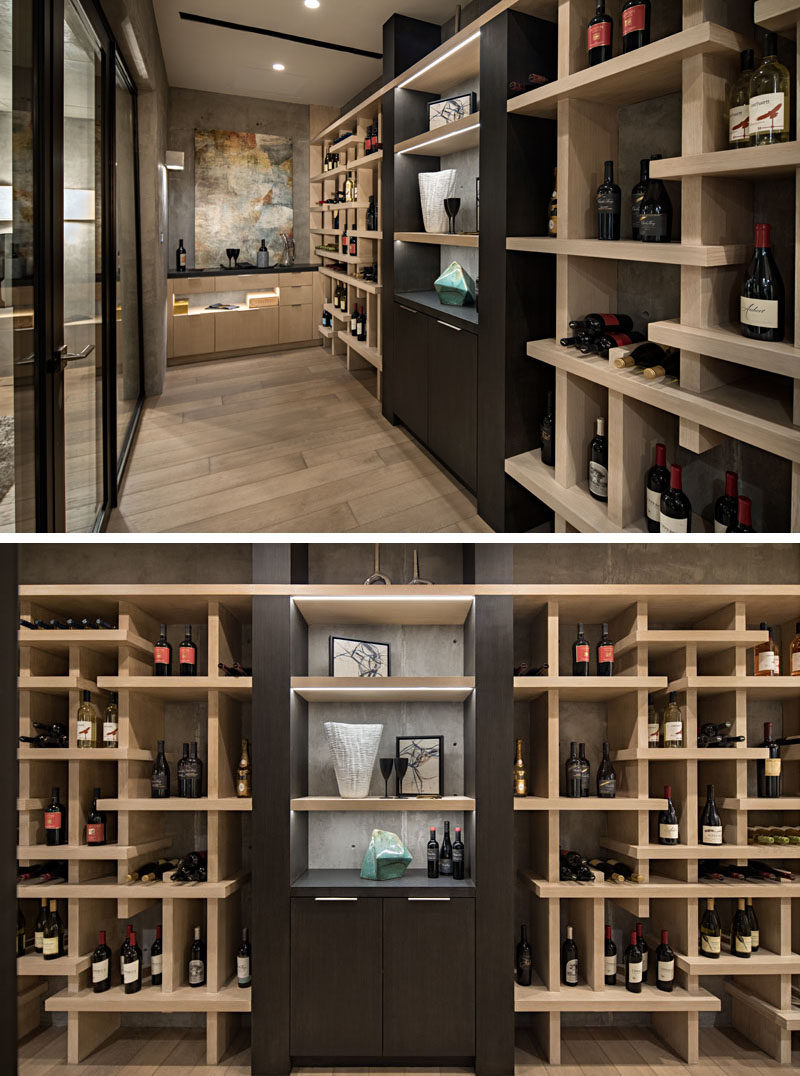 ---
Also in the basement is a secondary living room with a large curved couch. The couch is focused on the large six screen television setup on the wall.
---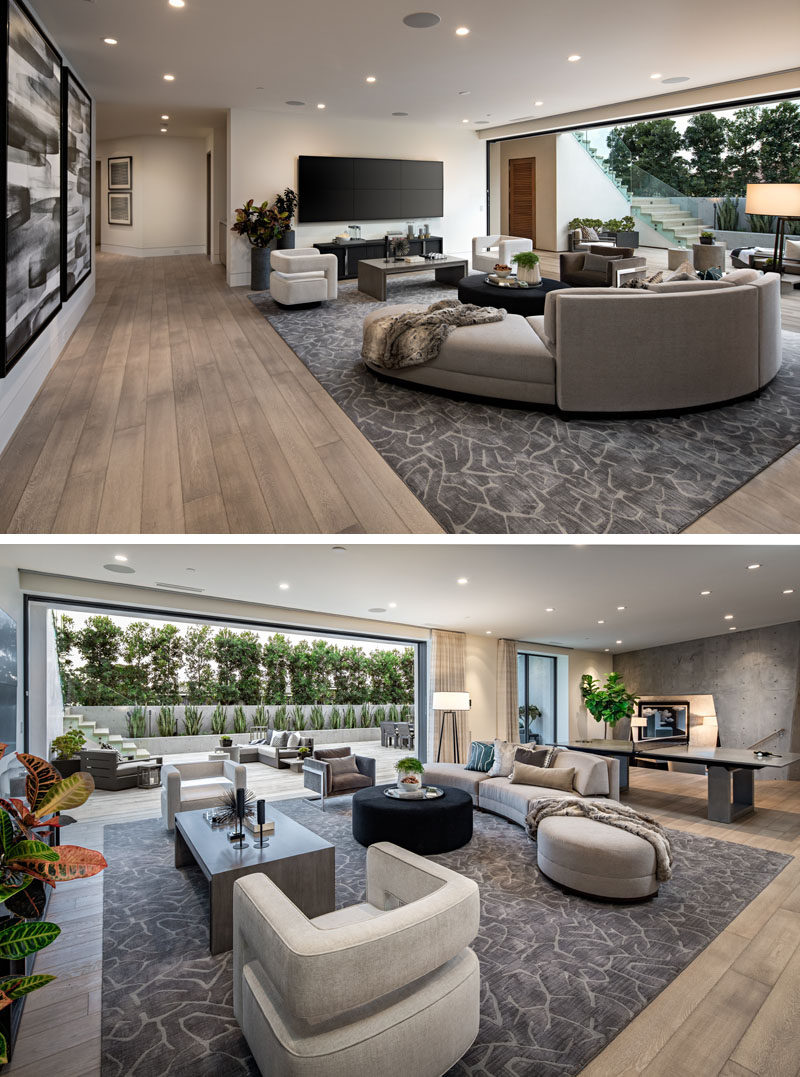 ---
An outdoor lounge and dining area is located off the basement living room, making it an ideal place for entertaining friends.
---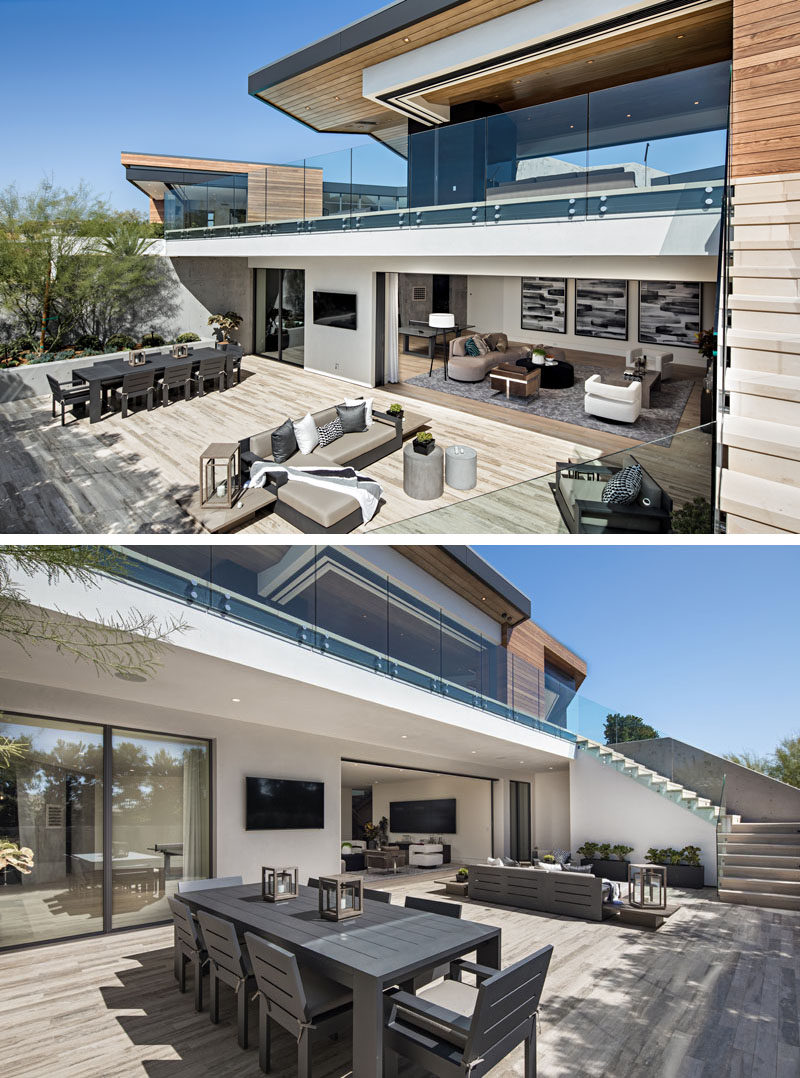 ---