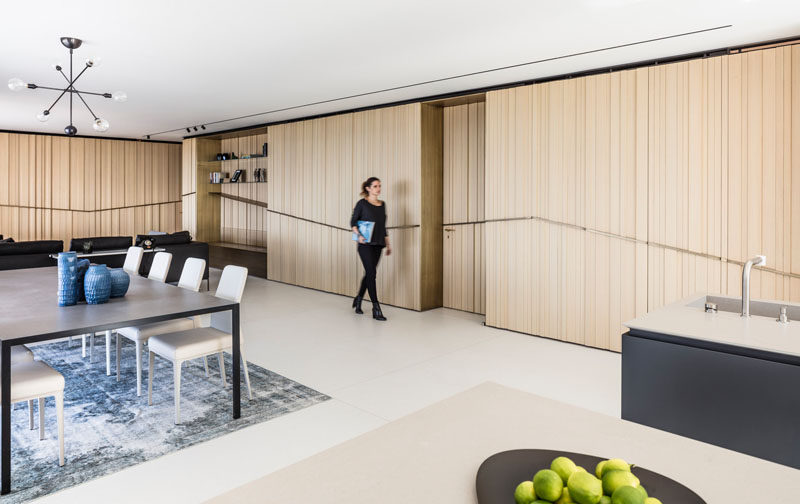 Tal Goldsmith Fish Design Studio have designed the interiors of a modern apartment by the sea in Israel.
The apartment, named 'Wrapped with the Horizon', has water views from every window, and to emphasize and perpetuate the horizon, the designers pulled its silhouette into the house with a brass element that wraps around the walls.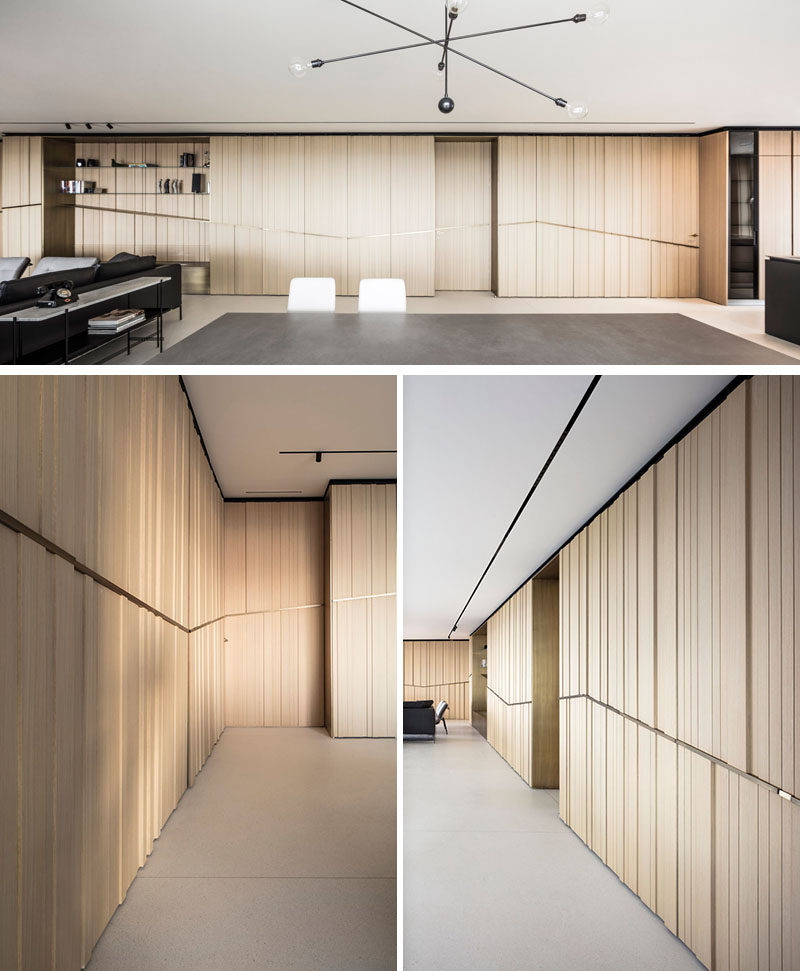 ---
The main social areas of the apartment are all open plan, with the living room featuring at one end. Built into the wall is an alcove with glass shelves.
---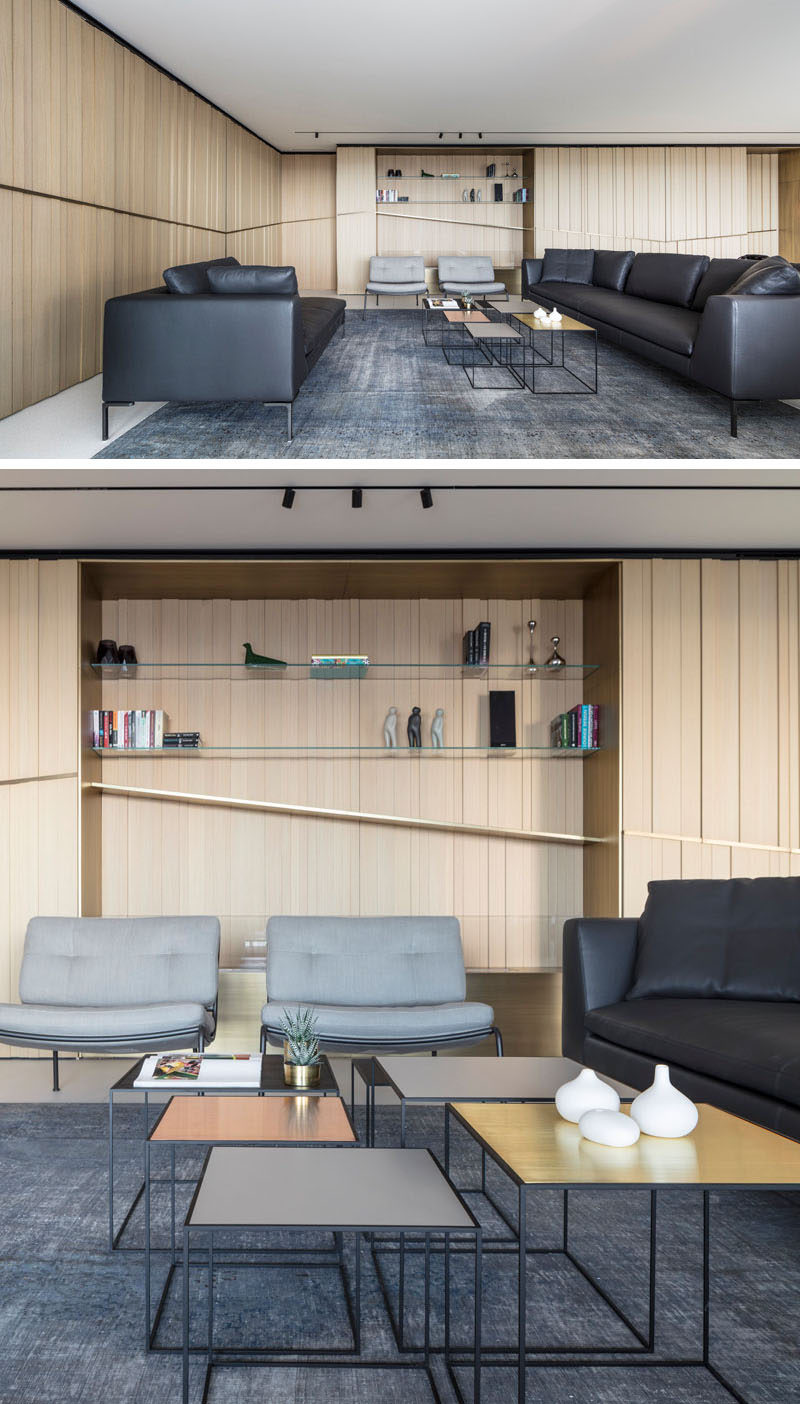 ---
Between the living area and the kitchen at the other end of the open interior, is the dining area. Terrazzo flooring has been used throughout the apartment.
---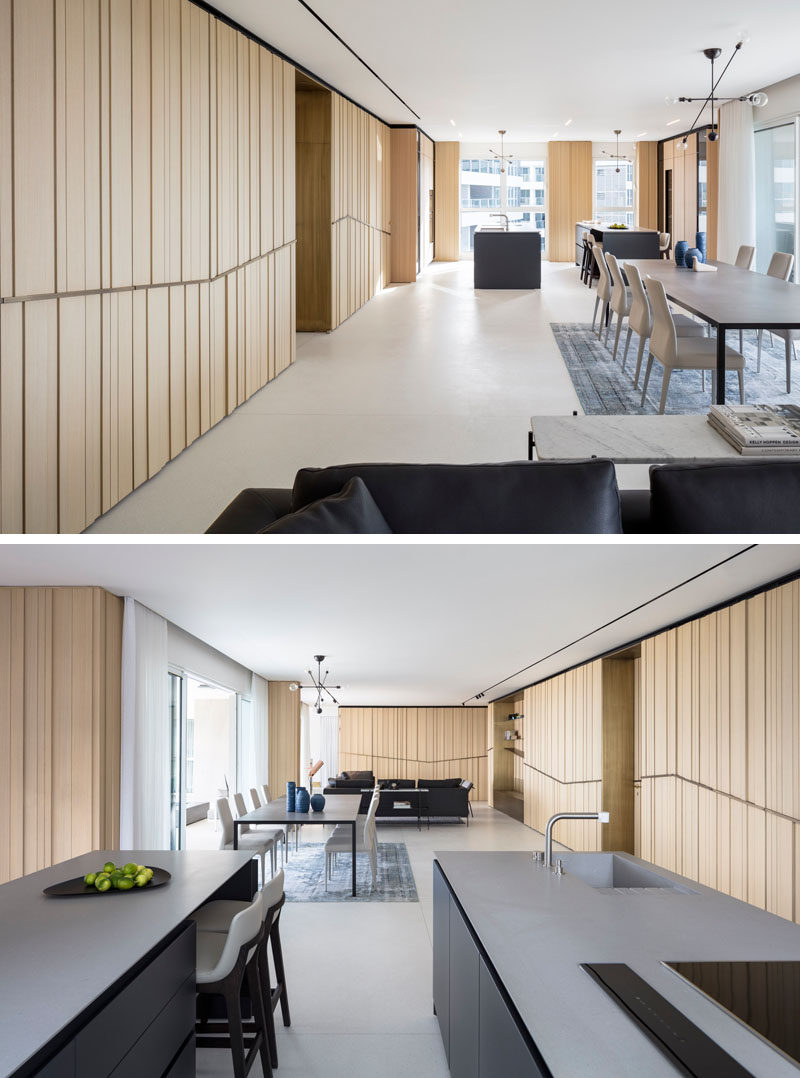 ---
Sliding glass doors off the dining room lead to a large balcony with an outdoor dining area and an outdoor lounge with a freestanding fireplace.
---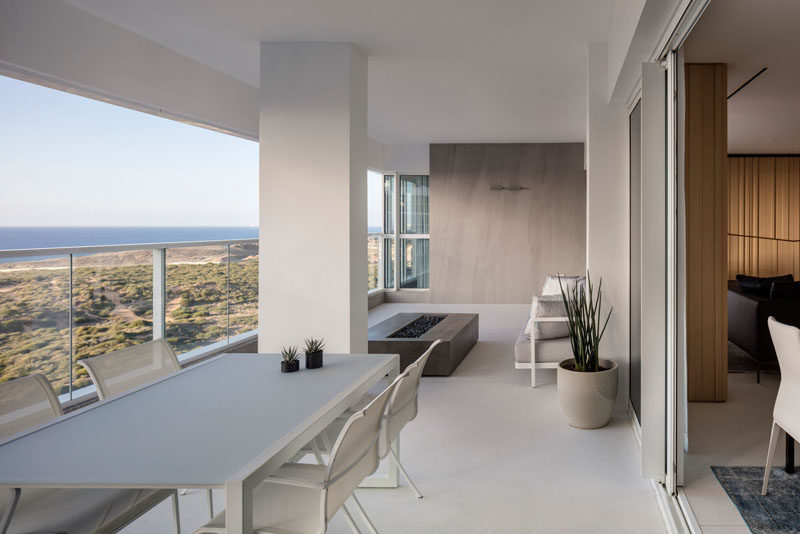 ---
Back inside, the kitchen uses the same wood on the cabinets that's featured on the walls. Two black islands with white countertops create a contrast to the light wood.
---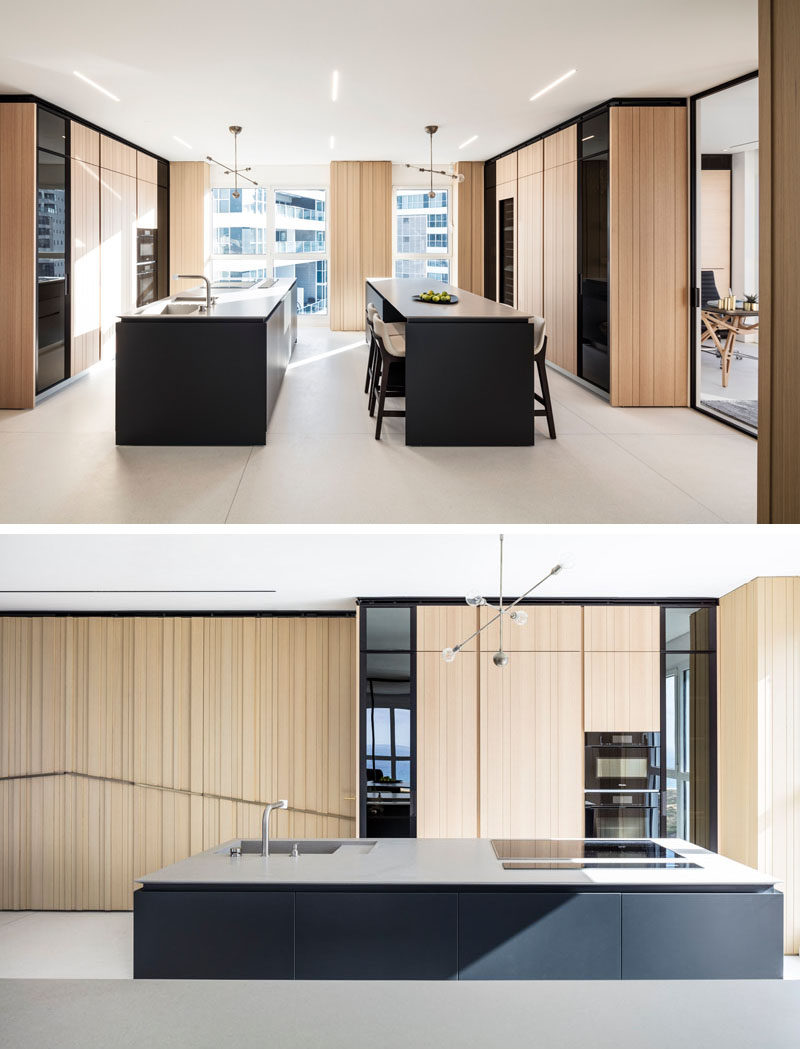 ---
Off the kitchen is a home office with floor-to-ceiling windows and sweeping views.
---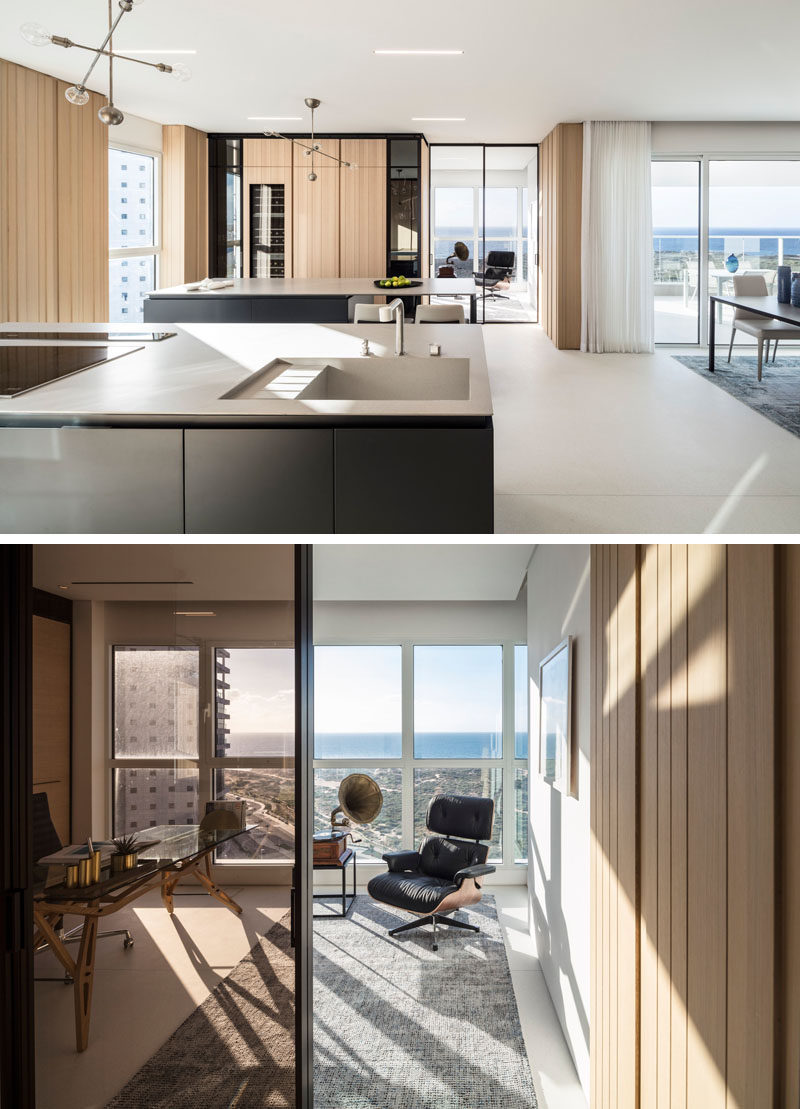 ---
Hidden doors which are part of the wooden skin covering the walls, lead to a variety of spaces, like the bedroom. The headboard of the bed sits against a dresser which is accessed from the other side.
---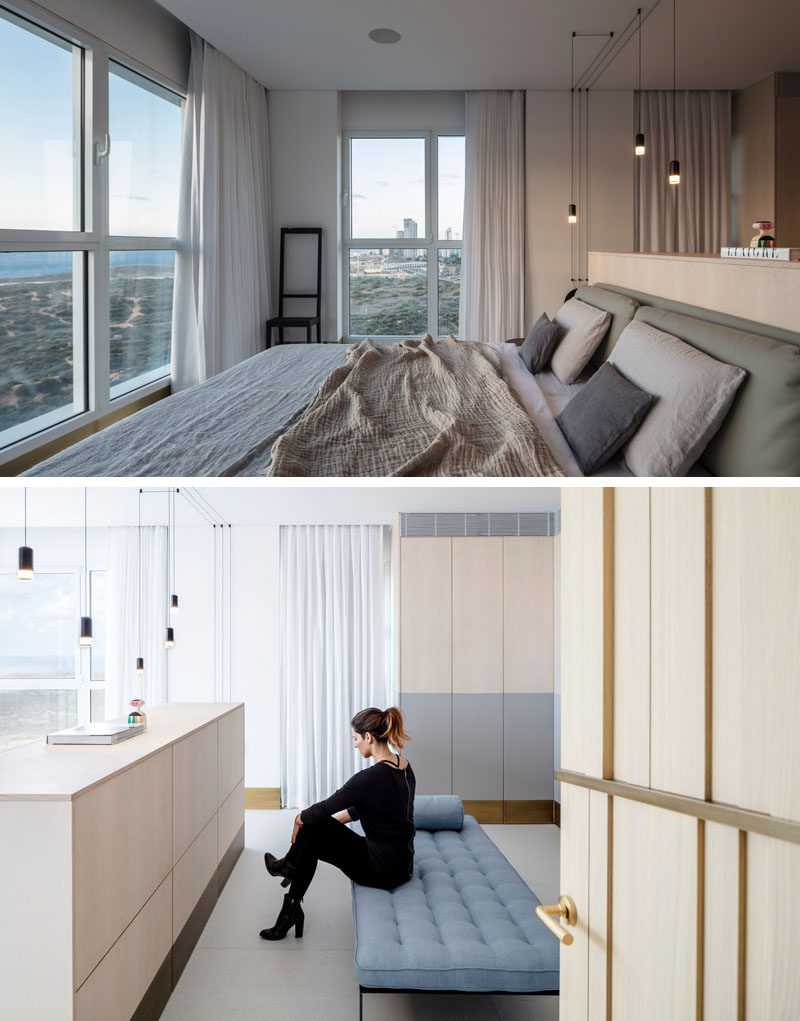 ---
Behind the bed, the bedroom is open to an area filled with closets.
---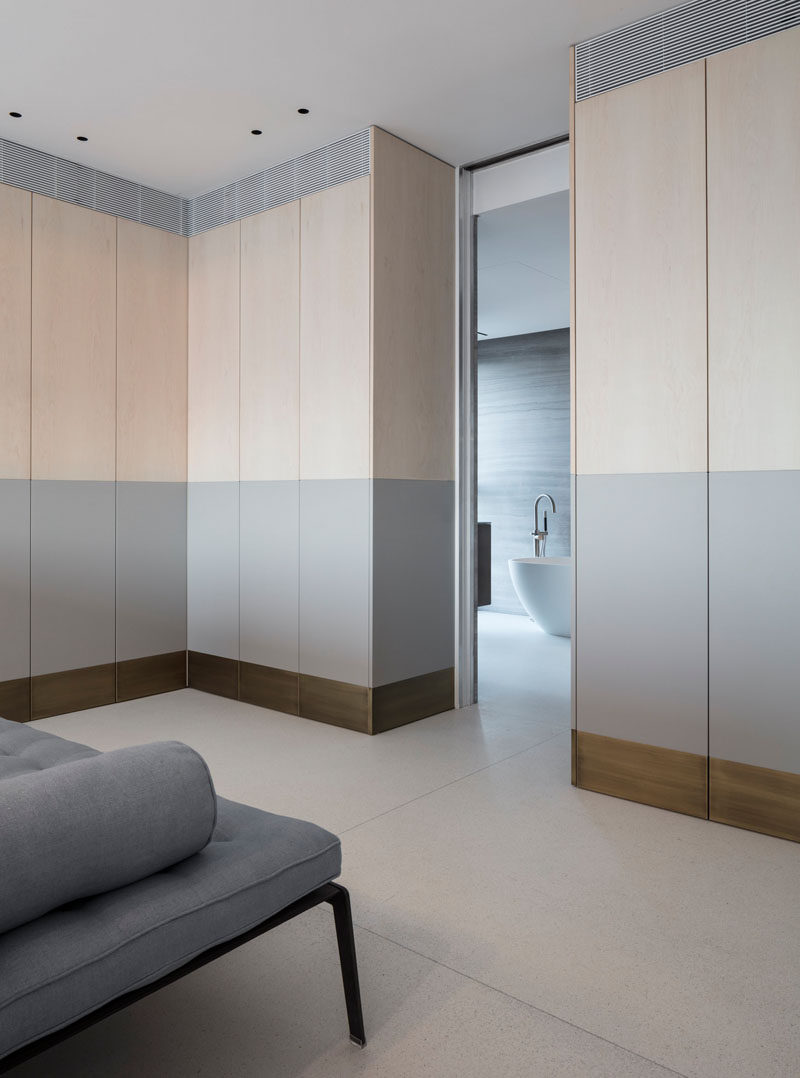 ---
Between the closets is the door to the ensuite bathroom, which has grey walls, a dark metal vanity, and a freestanding white bathtub.
---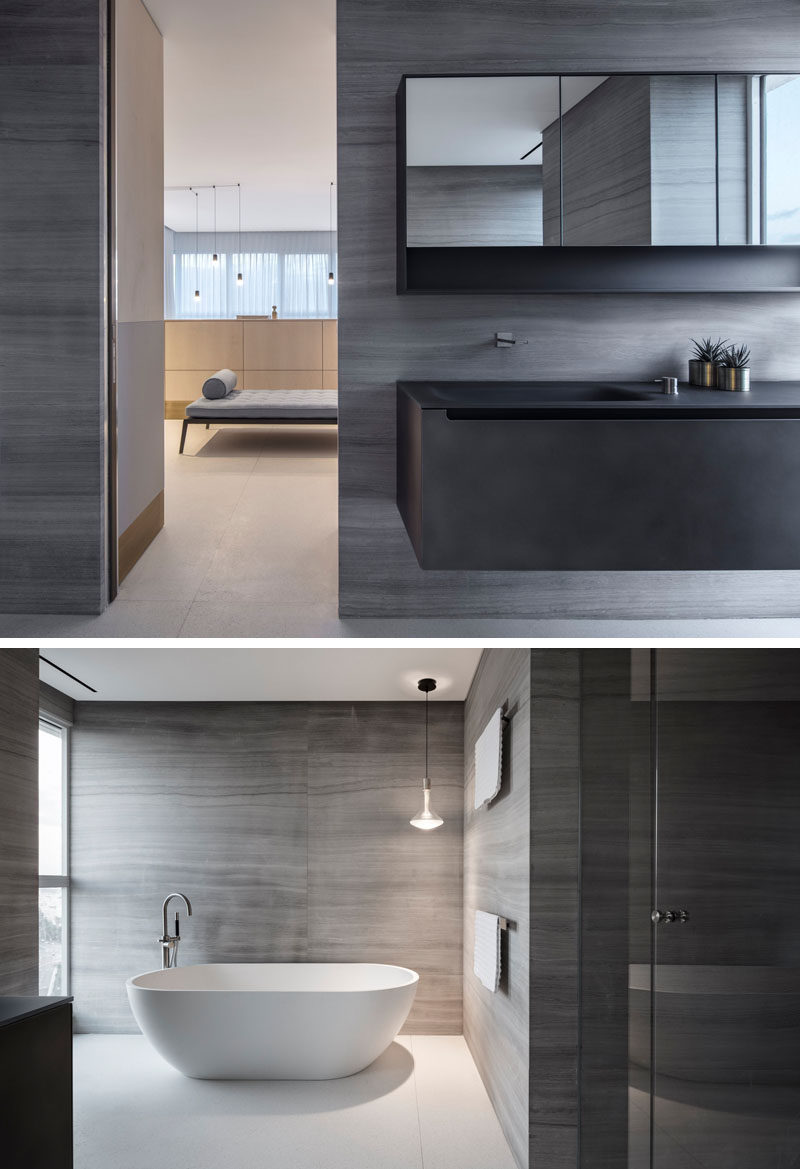 ---
In another bathroom, hidden lighting has been used to highlight the walls, while simple curved shelves have been mounted to the wall.
---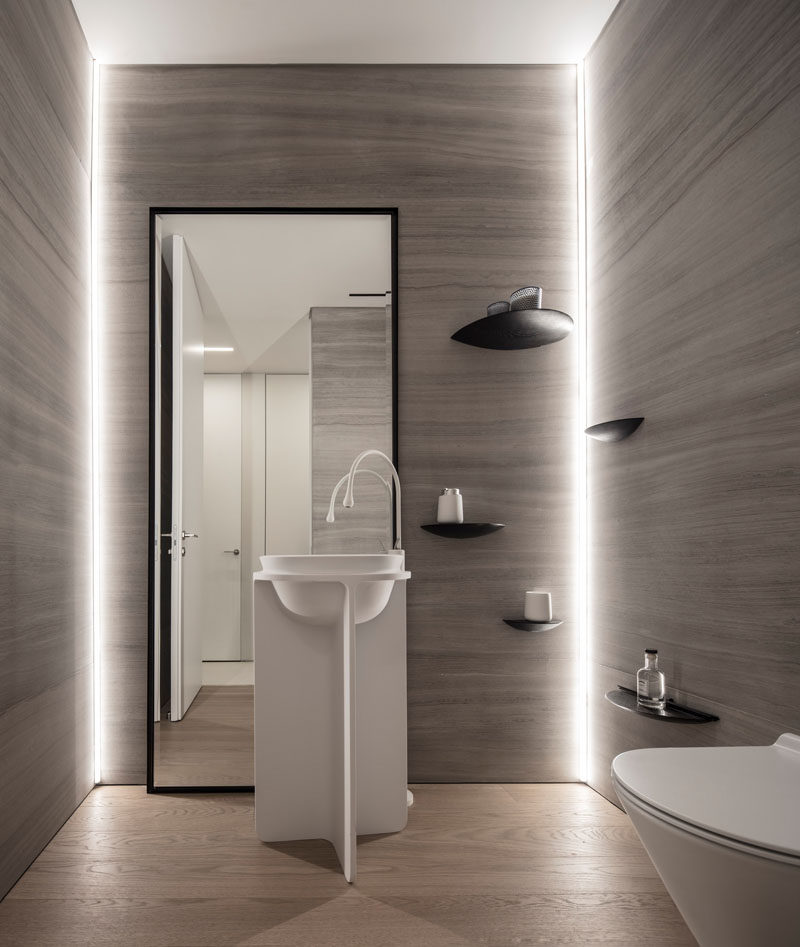 ---