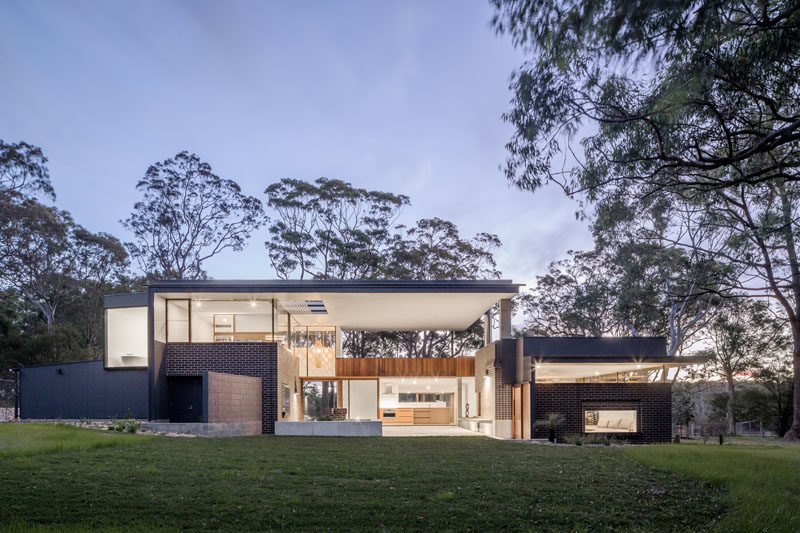 Anthrosite Architects have designed the Brass House, a modern house in Newcastle, Australia, that sits next to a state conservation area bordering a secluded beach.
The clients requested a home that would have the kitchen as the heart of the home, a covered outdoor area, and separate areas for the children and adult bedrooms.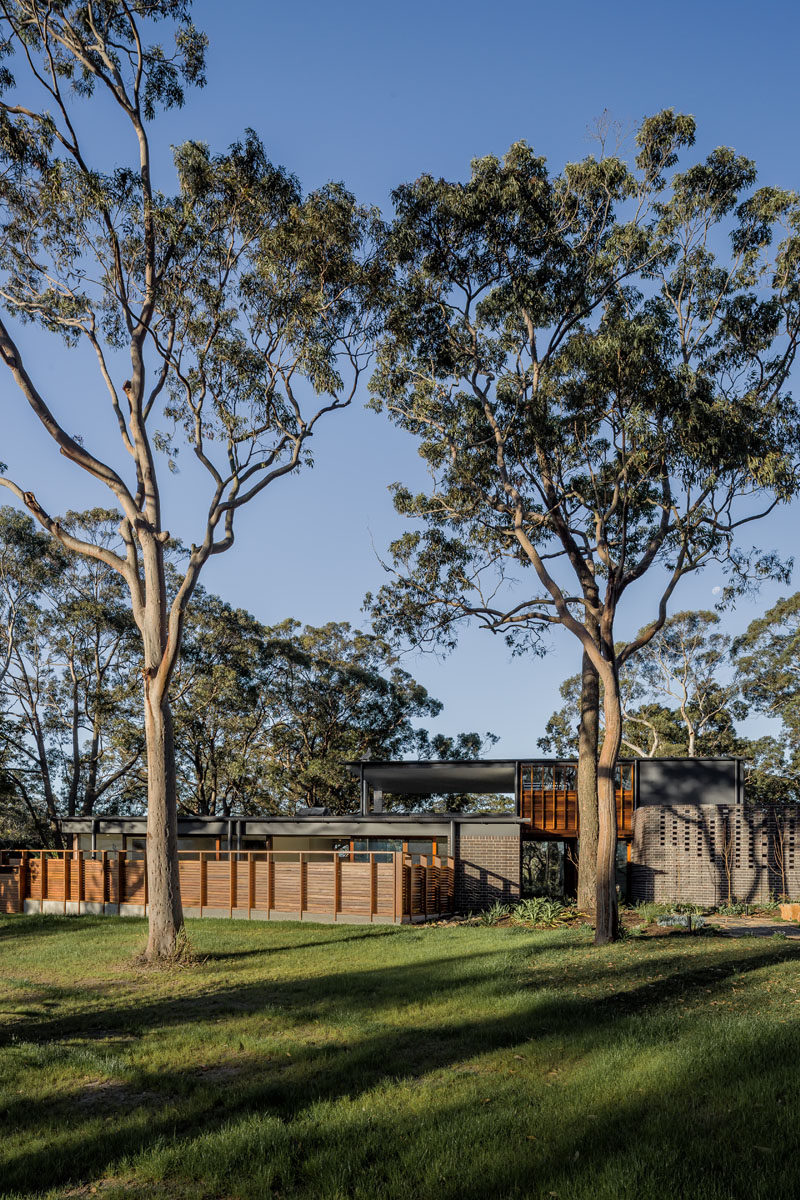 ---
Another element that was requested was a entryway that was an experience. The architects did this by emphasizing the landscape design, where they used smaller plants, trees that will grow over time, and a stone path that leads to the front door.
---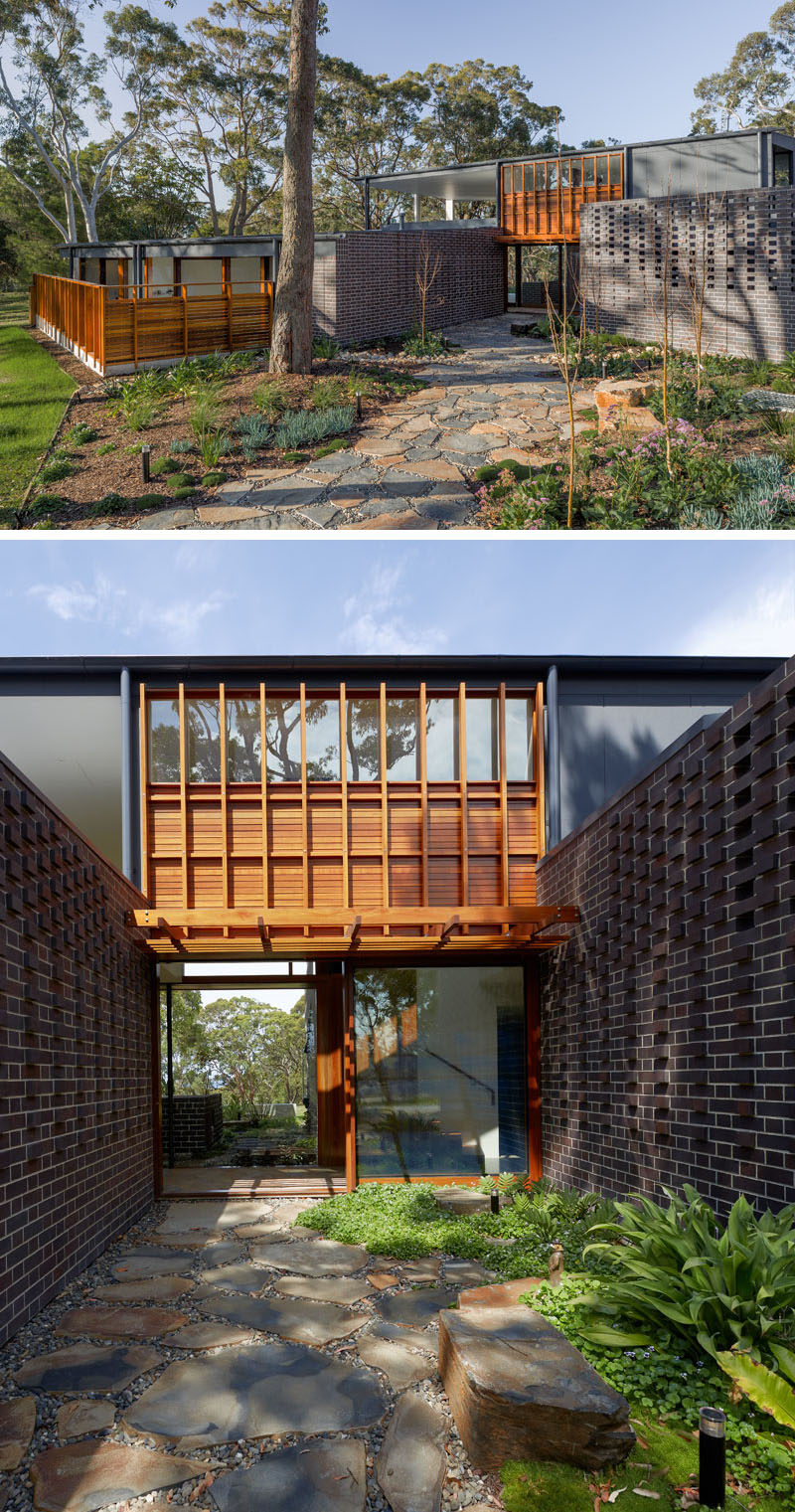 ---
As the entryway has plenty of glass, the sliding glass front door allows for seamless views through to the backyard and outdoor space.
---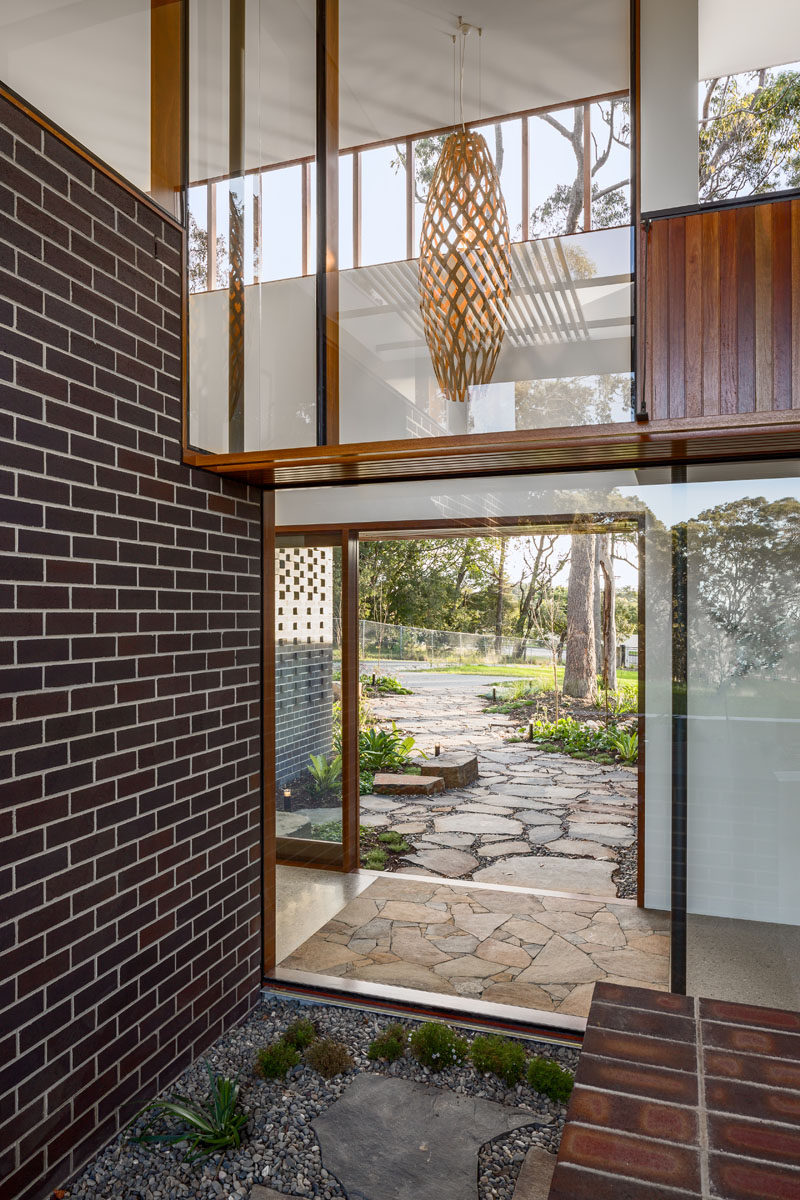 ---
Off to the side of the entryway is the kitchen, with bright white countertops and light wood cabinetry. A large sliding door opens the kitchen to the covered outdoor space.
---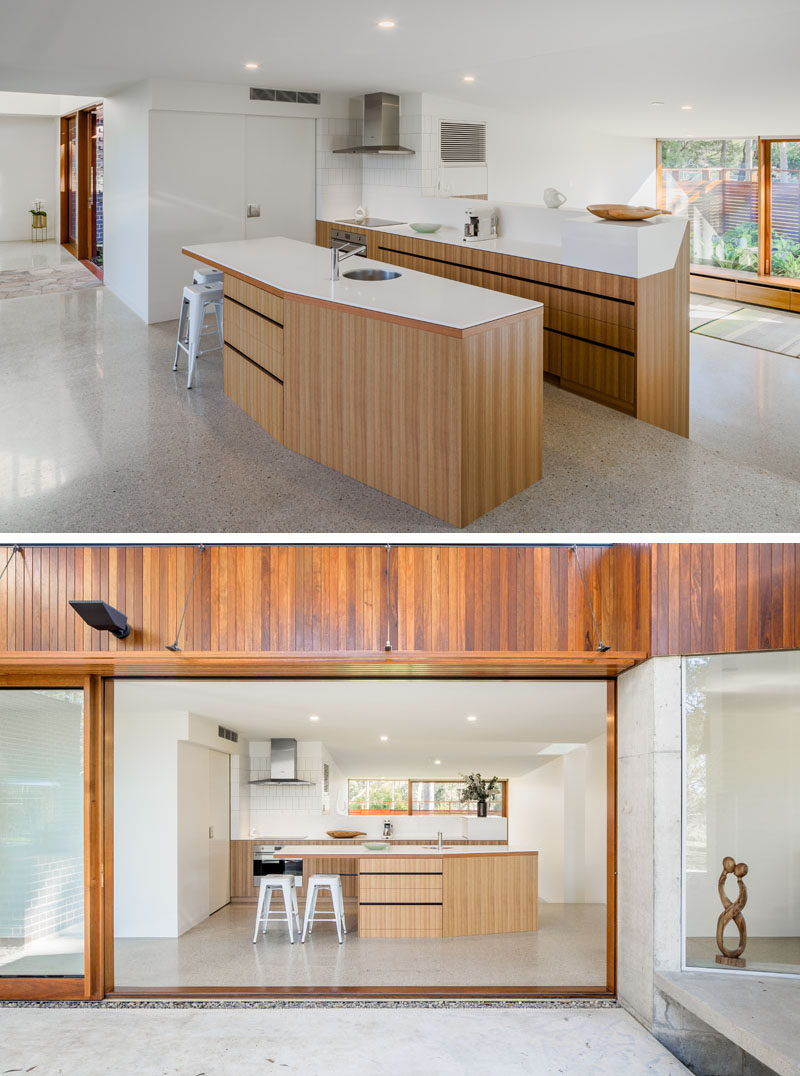 ---
Behind the kitchen is a small open area that has a built-in window seat that sits next to a small garden. A small hallway off this room leads to the children's bedrooms.
---
---
The covered outdoor space provides plenty of room for alfresco dining and relaxing in the shade.
---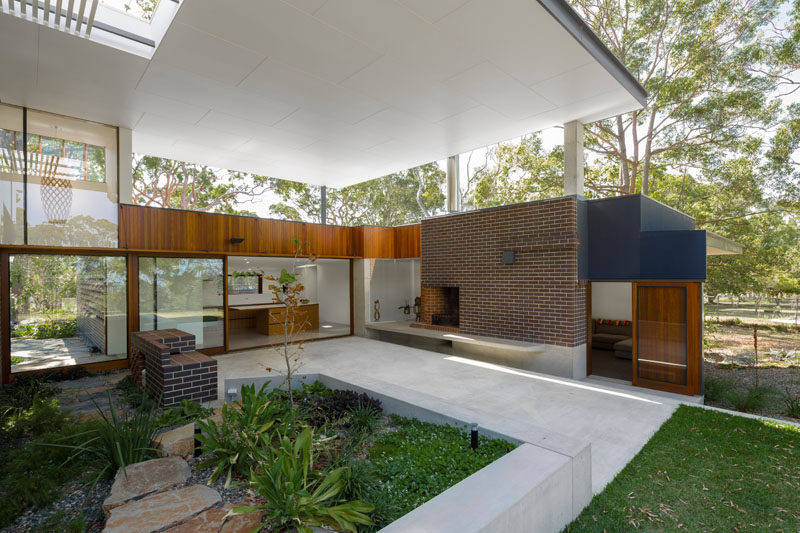 ---
Accessible from the outdoor space or through the kitchen is the dining room and a sunken living room.
---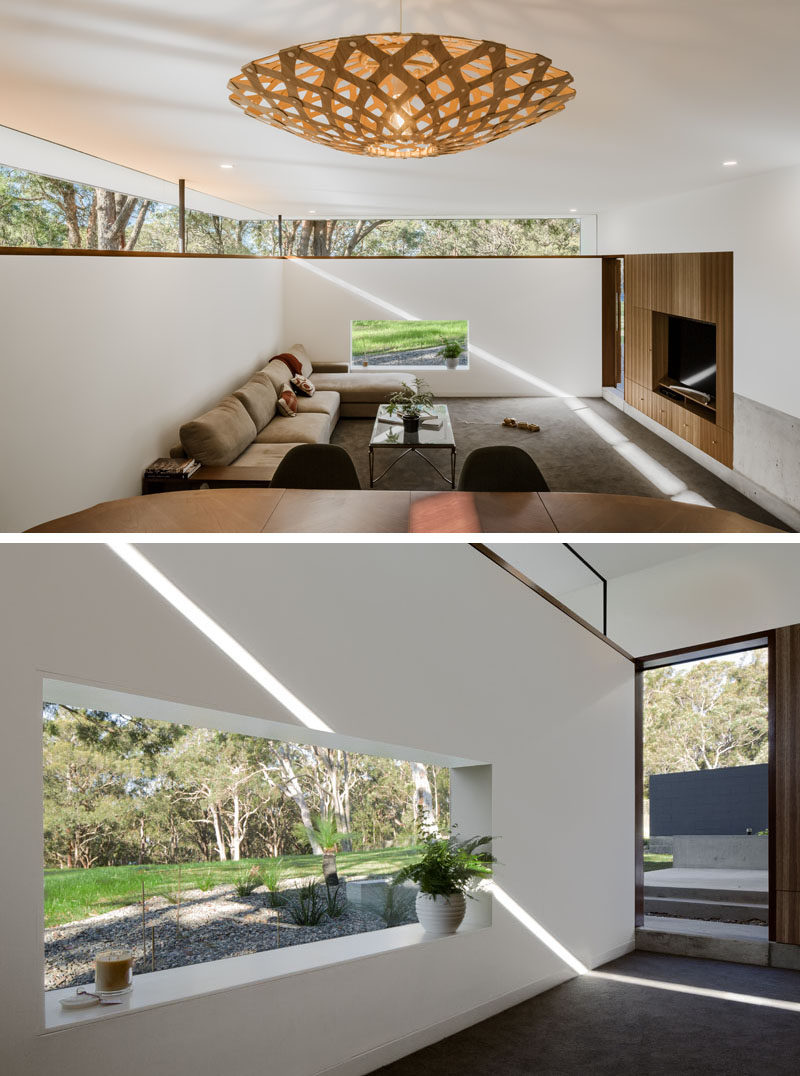 ---
Back by the front door are wood stairs that lead to the master bedroom suite upstairs.
---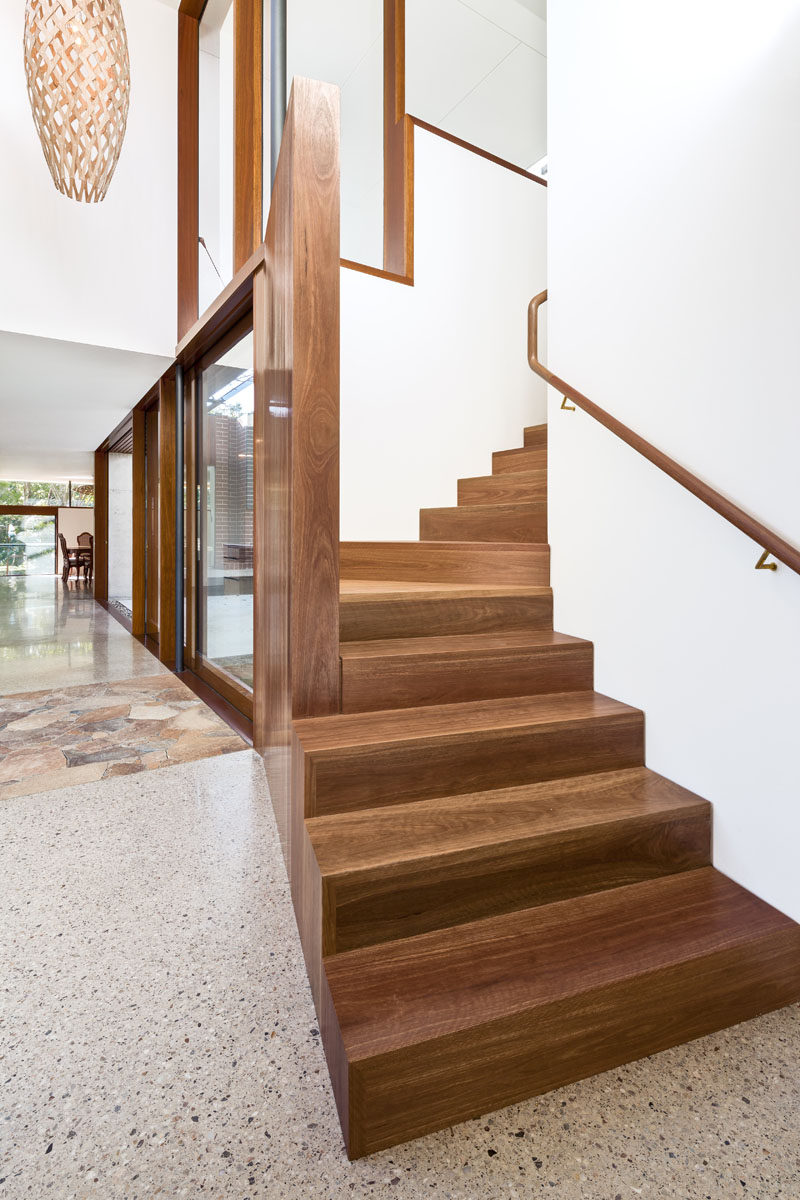 ---
Here's a look at the master bathroom suite, that has a large picture window that perfectly frames the bushland views.
---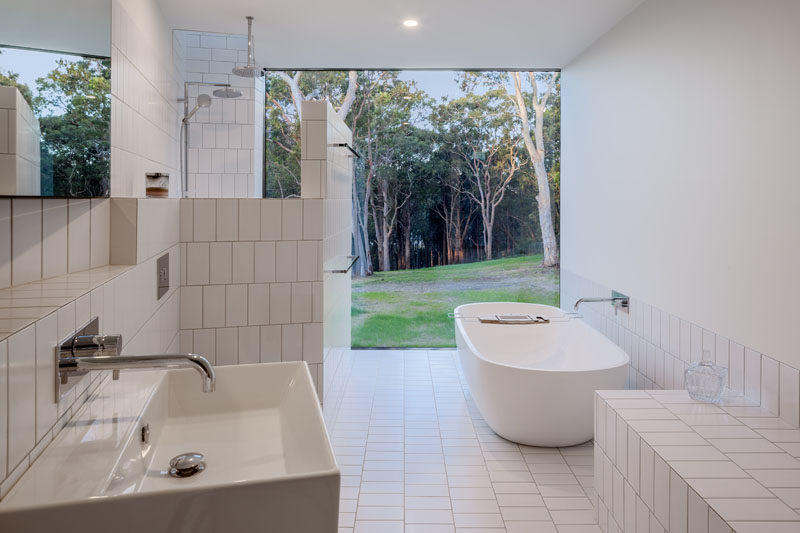 ---