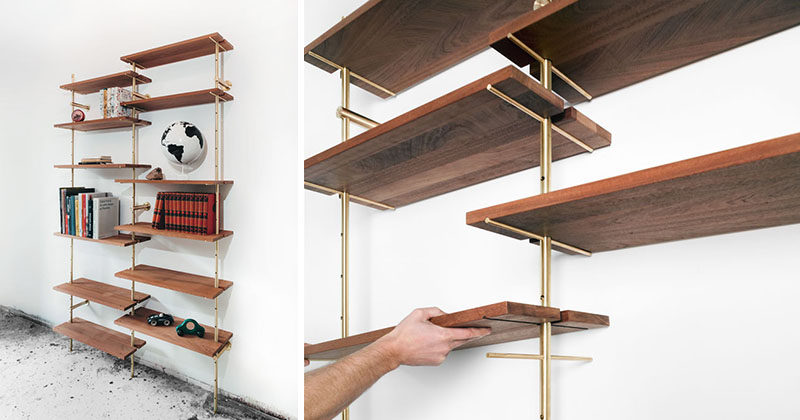 Using brass and Sapele wood, Toronto-based designer Ryan Taylor, has created Brass Rail Shelving, a fully customizable modern shelving system.
27 inch wide shelves made from Sapele wood rest on brass rails that can be placed at a variety of heights to create a shelving system that perfectly meets your needs.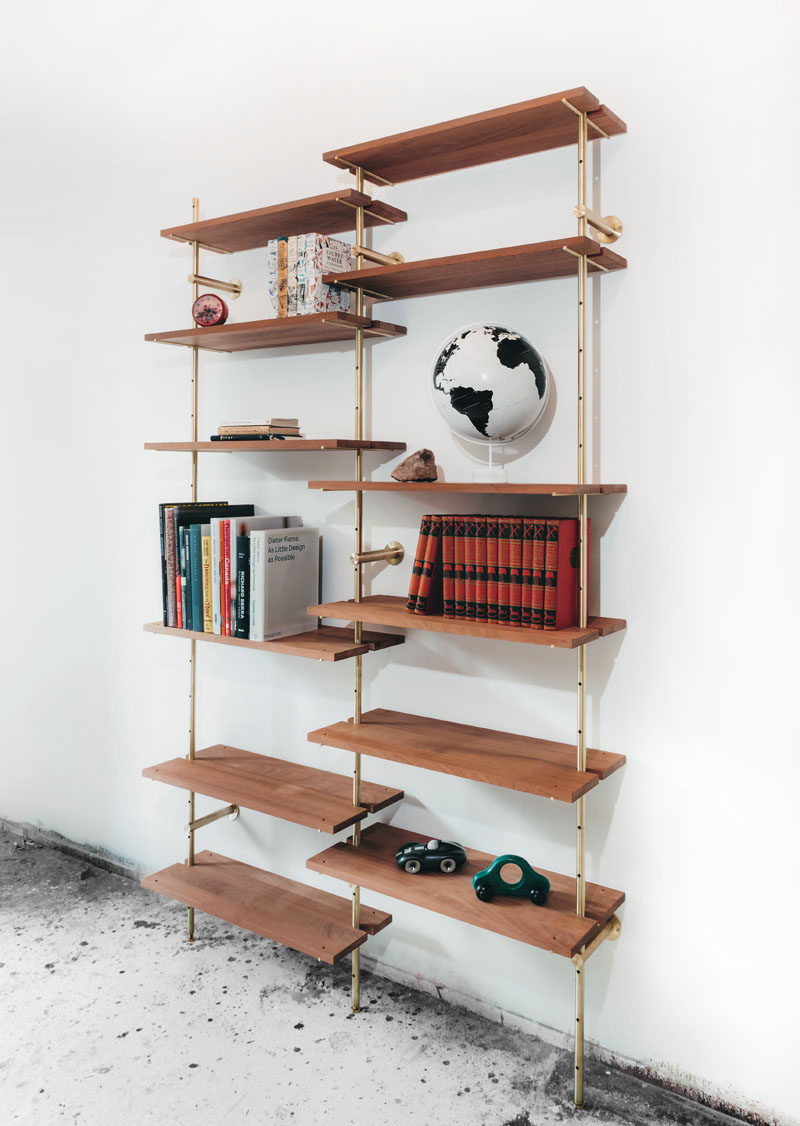 ---
Each shelf is designed to hold up to 100 pounds making them good for holding anything from a collection of books to a collection of rocks, to an assortment of carefully arranged decor items.
---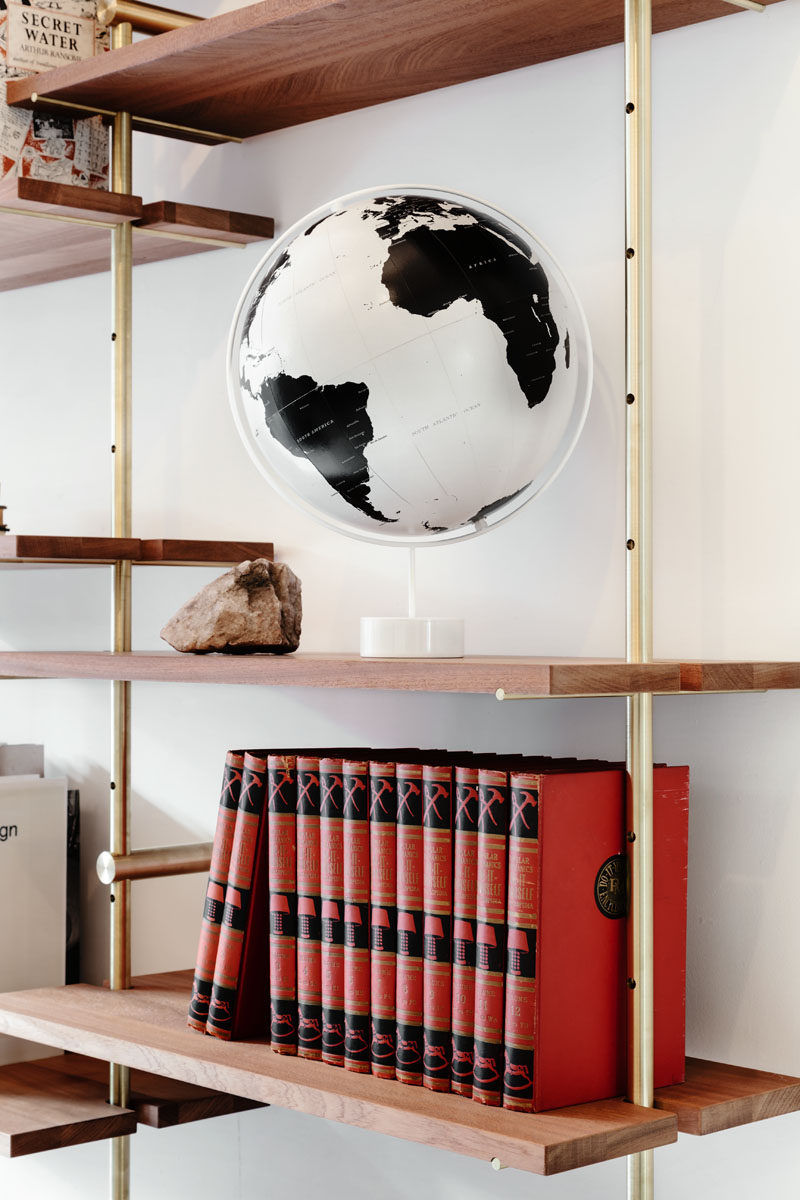 ---
Notches in the brass rails allow you to easily re-position the shelves whenever the mood strikes or whenever your collection grows in terms of height.
---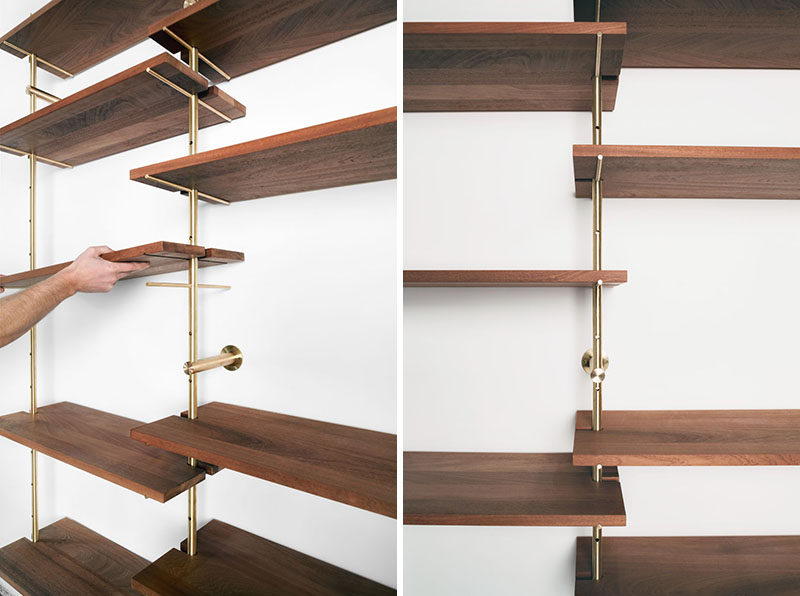 ---
Overtime the brass rails will develop a patina and when paired with the simple design, the use of wood and the options to customize, the shelving unit will help to add class and elegance to any interior.
---