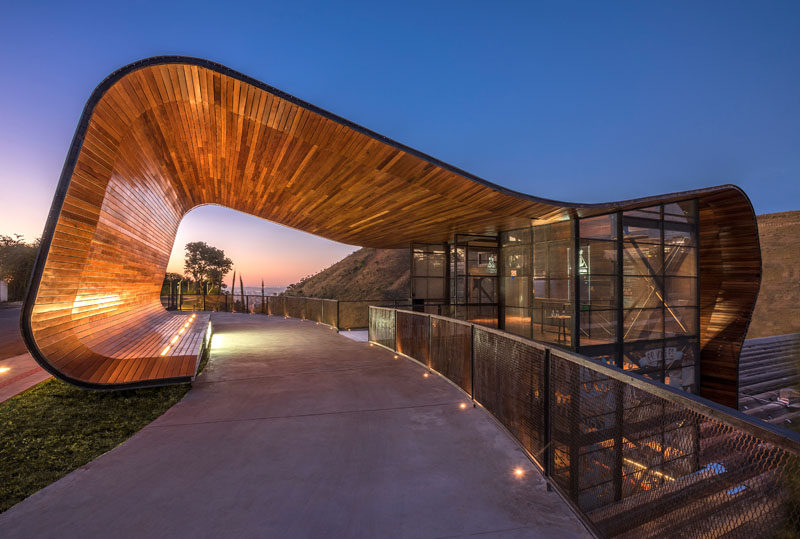 Gustavo Penna Arquiteto & Associados have recently completed the design of Ateliê Wäls, a large brewery surrounded by nature in Olhos d'Agua, Brazil.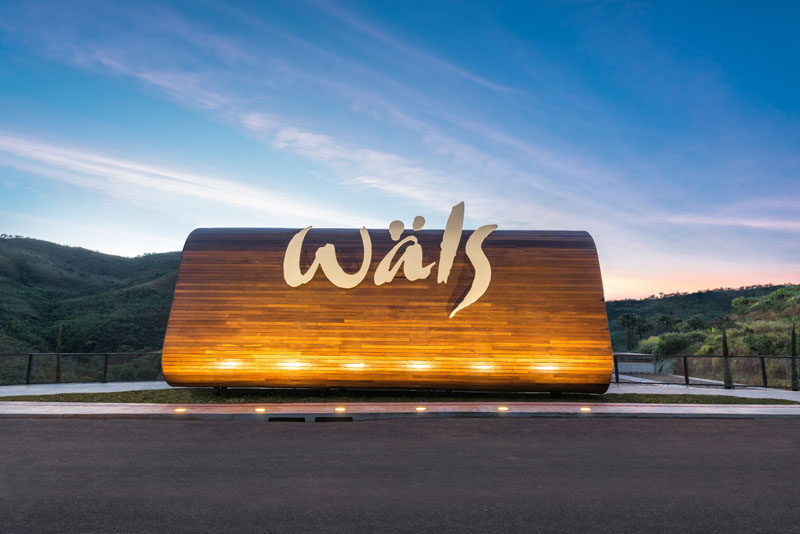 ---
The brewery, which features a large sculptural wood roof, includes a restaurant, shop, office, wine cellar, beer factory and an outdoor area for food trucks.
---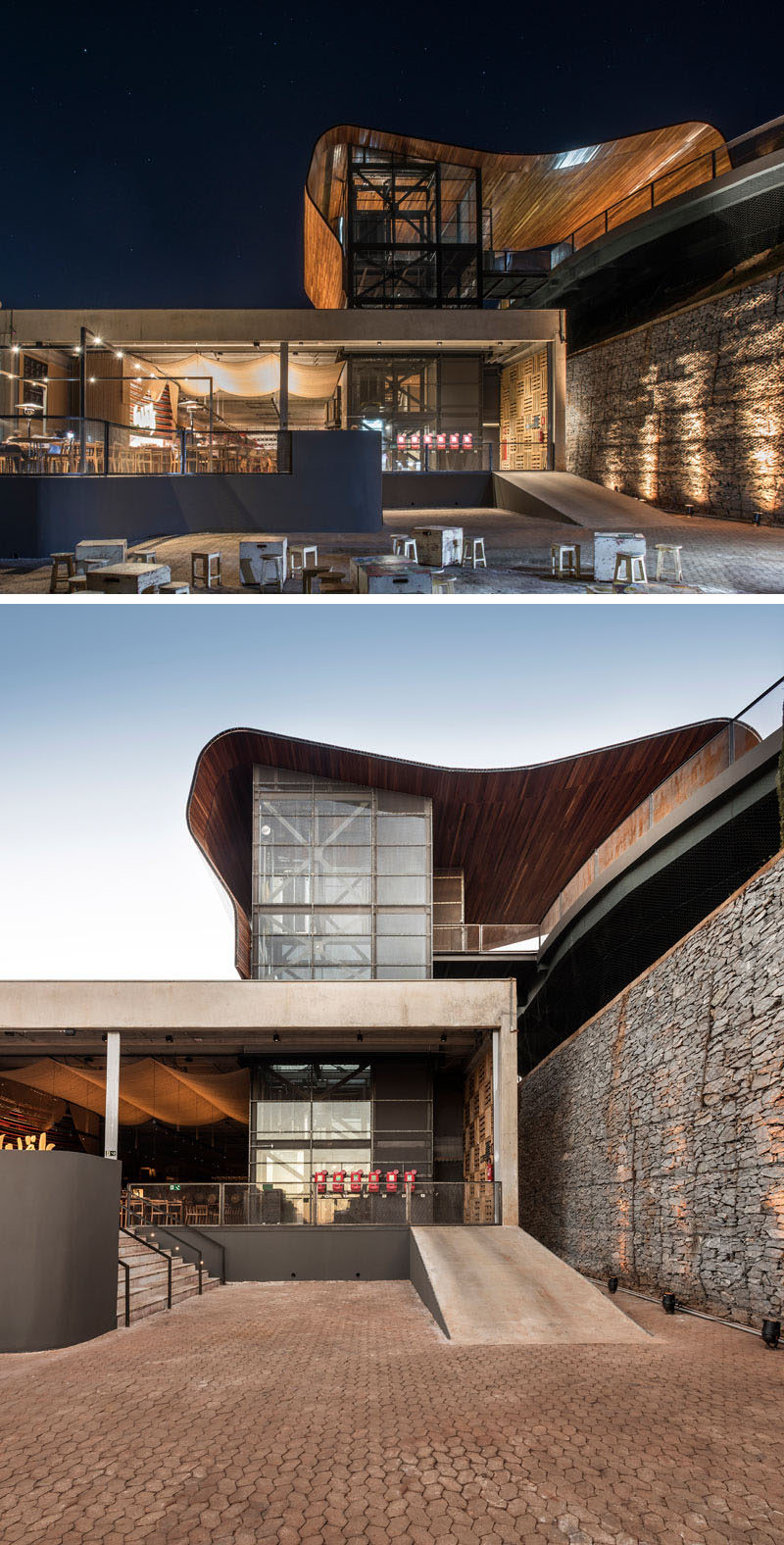 ---
Inside, there's a bar area that's been designed as a reference to English-style India Pale Ale. Behind the bar is a large shelf full of bottles designed especially for the project, while above the bar, there's a large canopy made from 135,000 cork stoppers that create a theatrical appearance.
---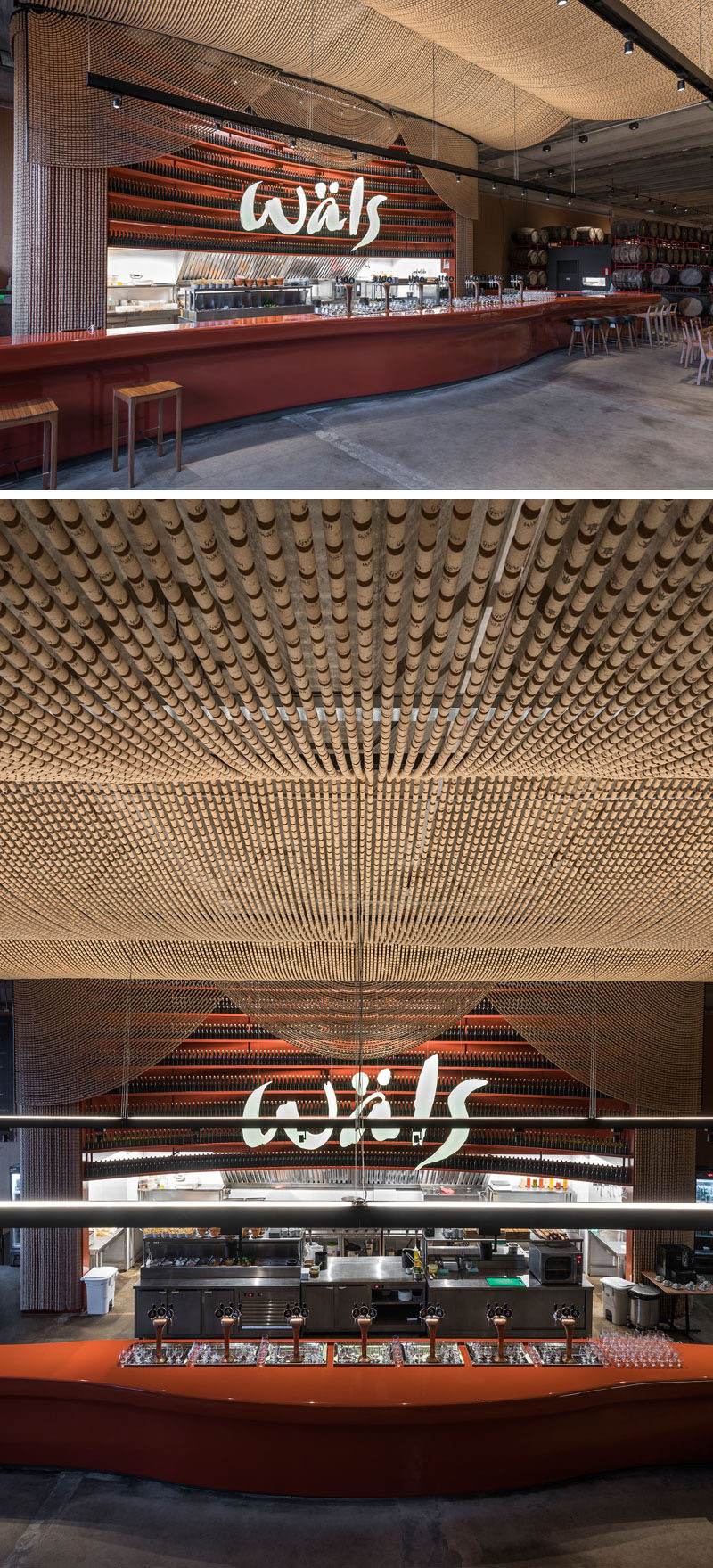 ---
Sets of wood tables set up for tastings are scattered among hundreds of wooden barrels that frame and divide the space.
---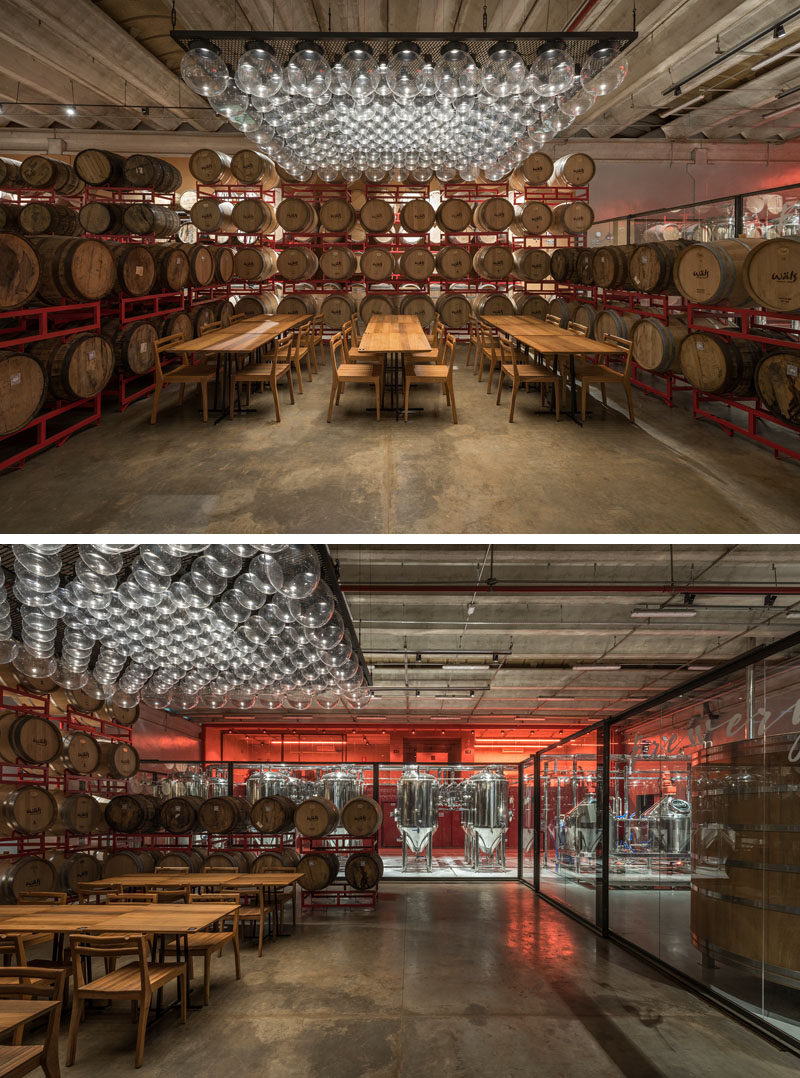 ---
Downstairs, there's a gift shop with products surrounding a customer service bar that features a glass front to show off glassware.
---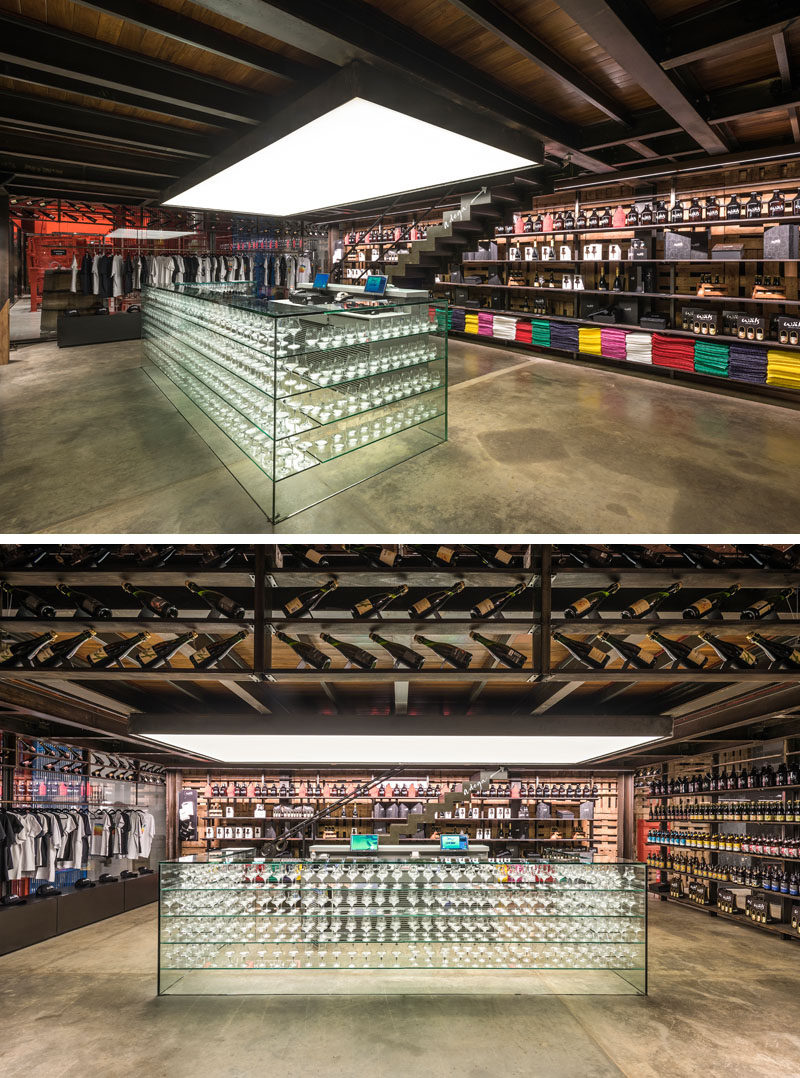 ---