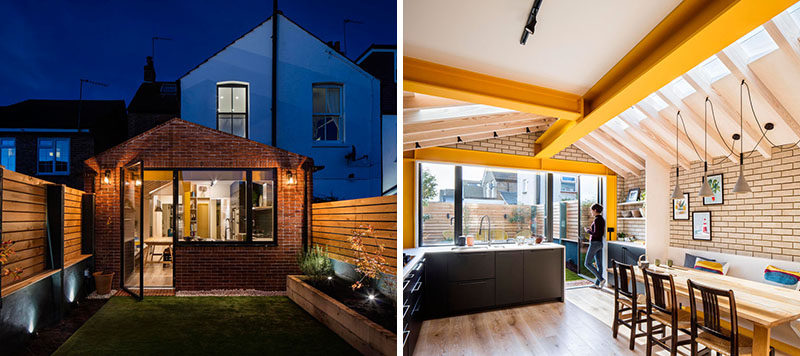 Bold yellow steel, oversailing timber rafters, and plywood enclosures, form warm and playful spaces in this rear extension to the London terrace home of Woodrow Architects' founder, George Woodrow.
The brick extension opens up to a small landscaped yard with a raised planter bed on one side, and a patio area at the back.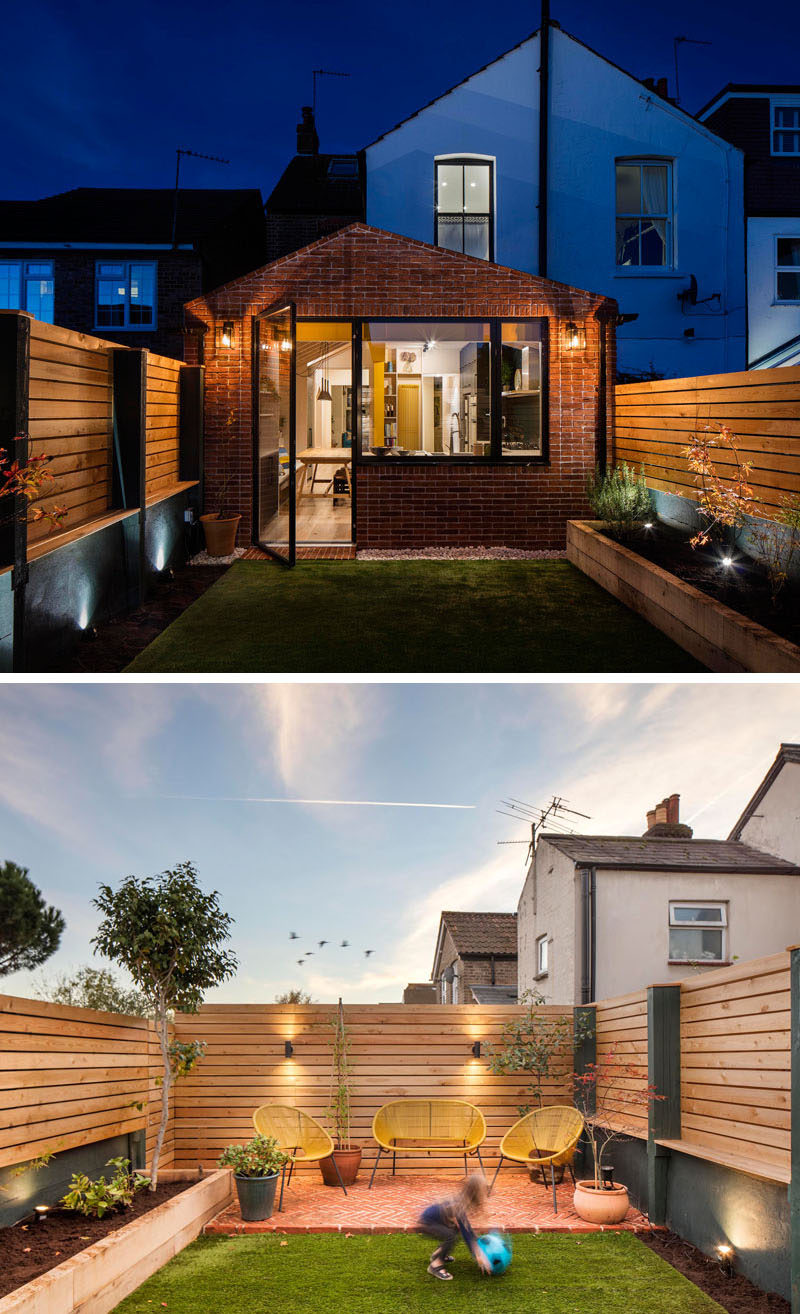 ---
Inside the extension, large yellow steel beams provide support, while unconnected rafters sail over with steel plate apex connections allowing the design to do away with any ridge beam.
The open plan of the extension allow for a kitchen with black cabinets to sit opposite a dining area with a built-in bench.
---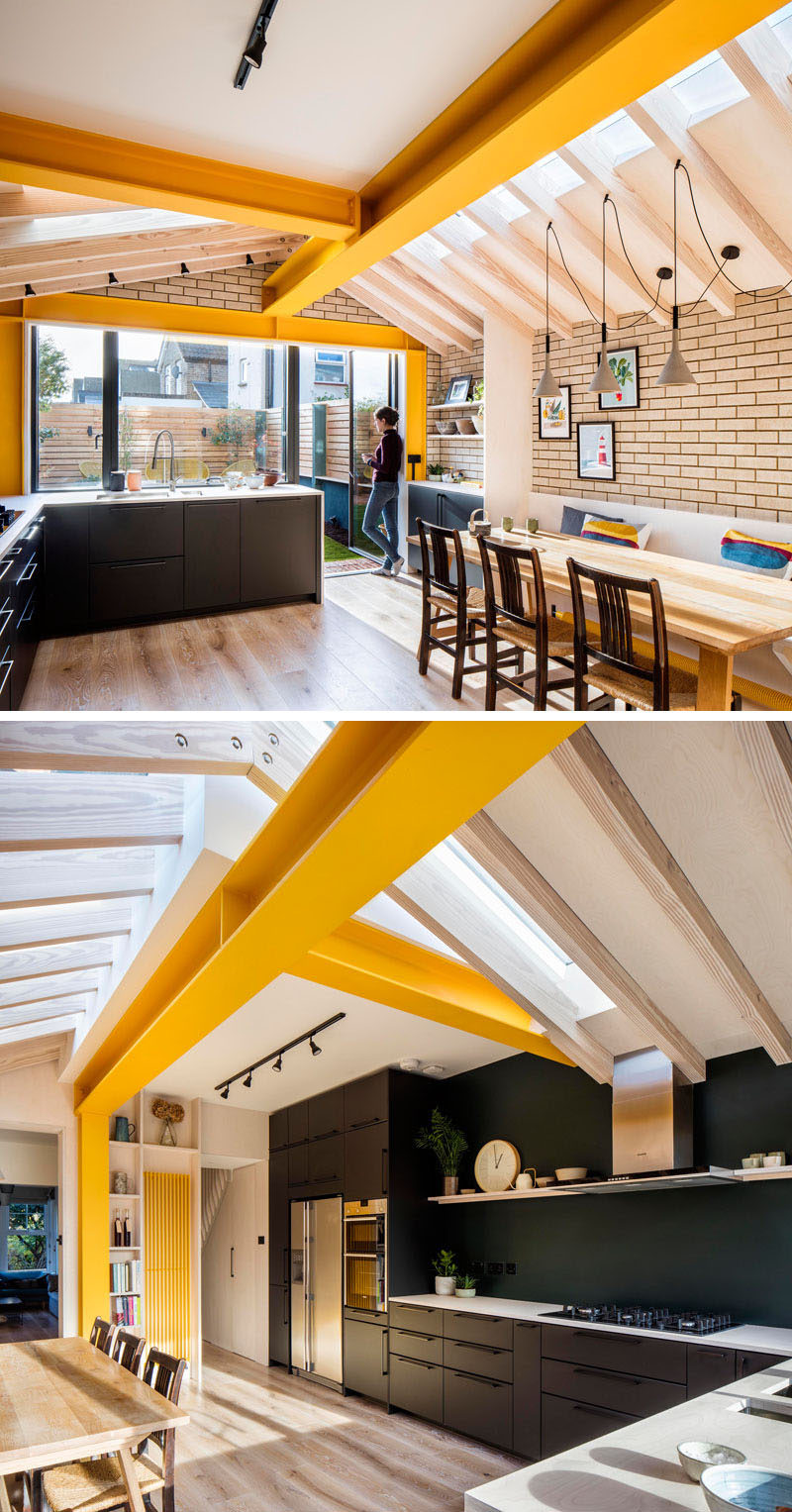 ---
Adjacent to the dining area is a small playroom with a built-in seating nook in the shape of a house, that's surrounded by storage cabinets.
---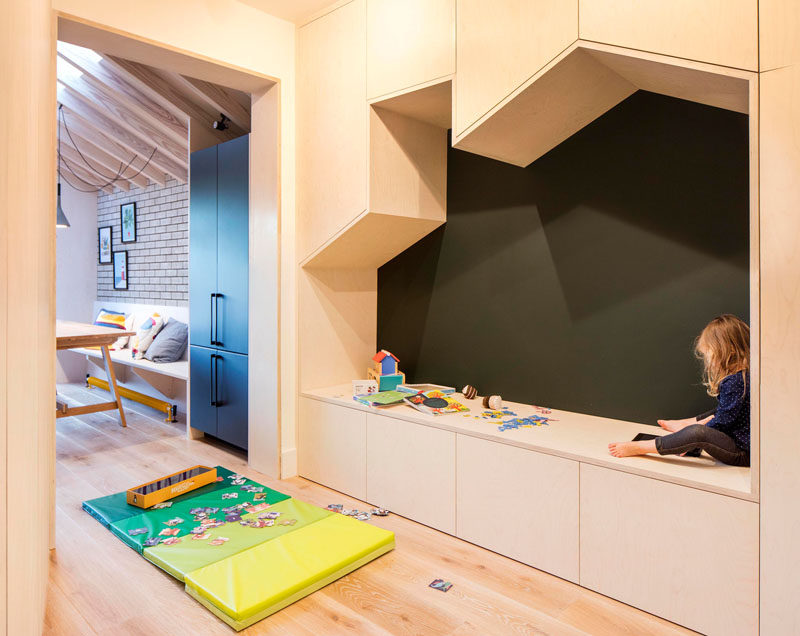 ---
A hallway runs between the playroom and the stairs, creating space for open shelving, while underneath the yellow stairs, there's a small powder room.
---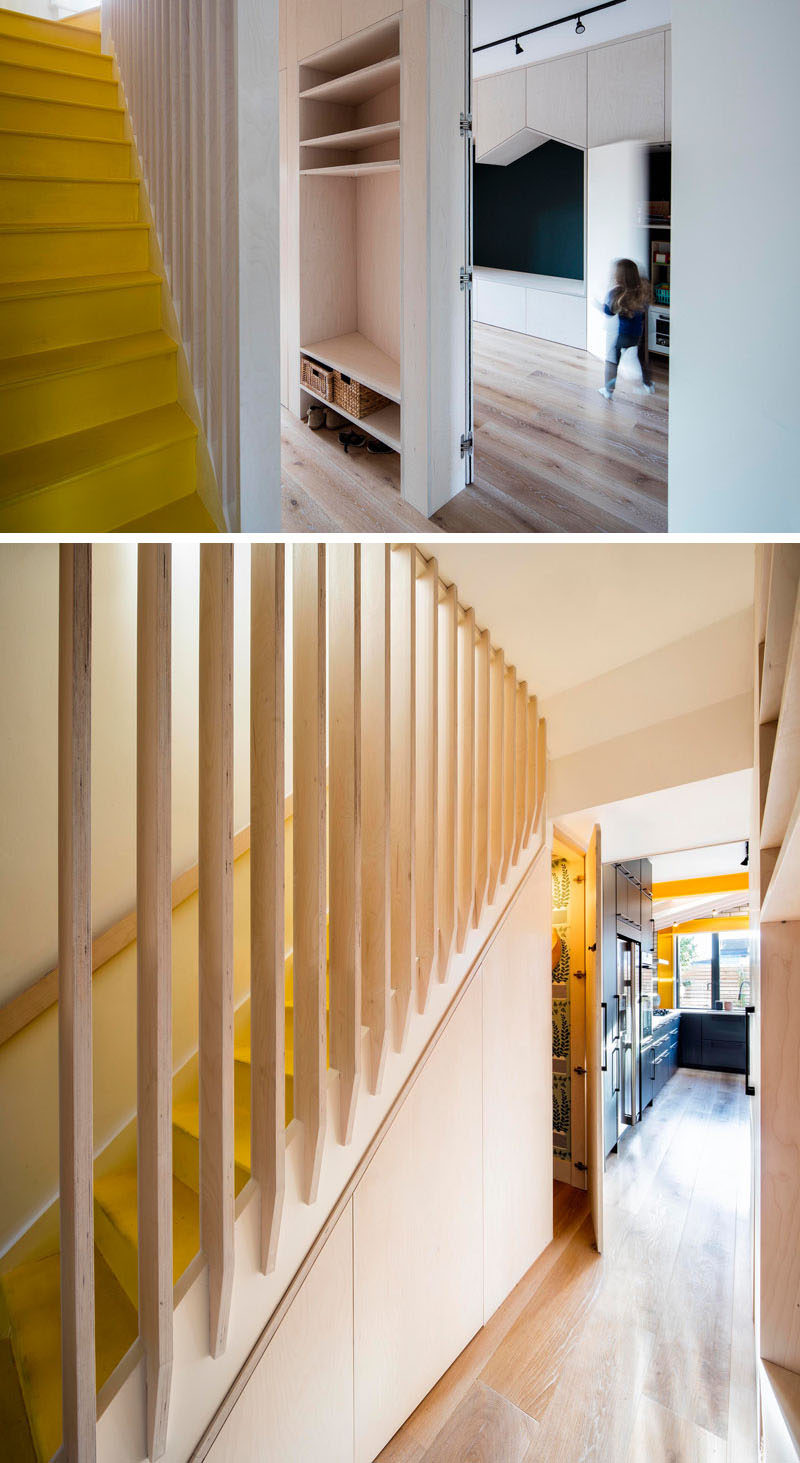 ---
A bathroom also received an update, with new tiles laid in a herringbone pattern, wrapping around the walls, and a freestanding bathroom positioned next to a shower with black accents.
---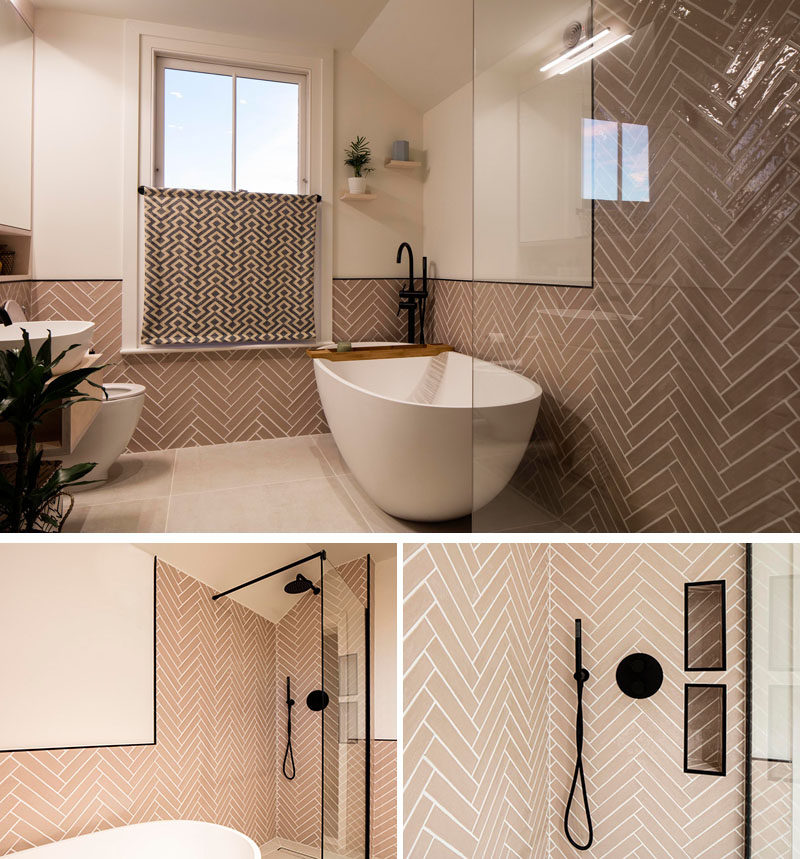 Photography by Will Scott Photography | Architect: Woodrow Architects | Structural Engineer: J Friis Consulting Structural Engineers | Contractor: Decor House Construction
---