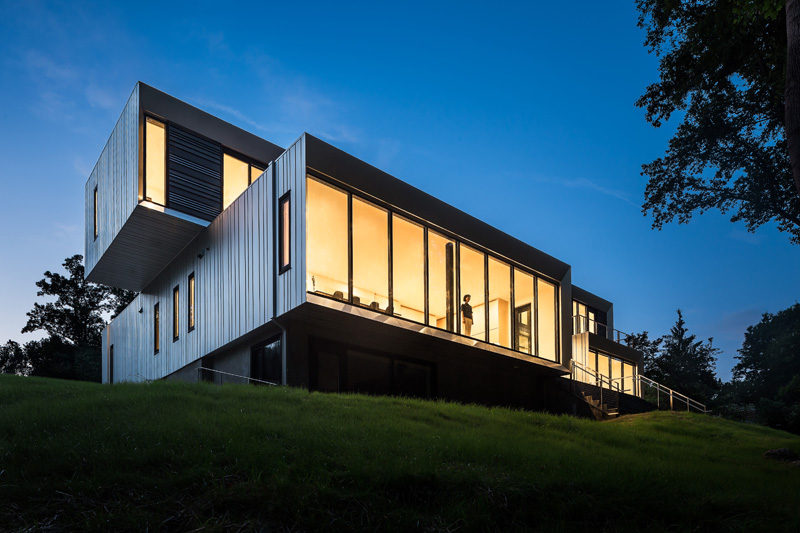 Höweler+Yoon Architecture designed the Bridge House, a multi-generational family home in McLean, Virginia, that sits between a suburban development and a protected wooded area.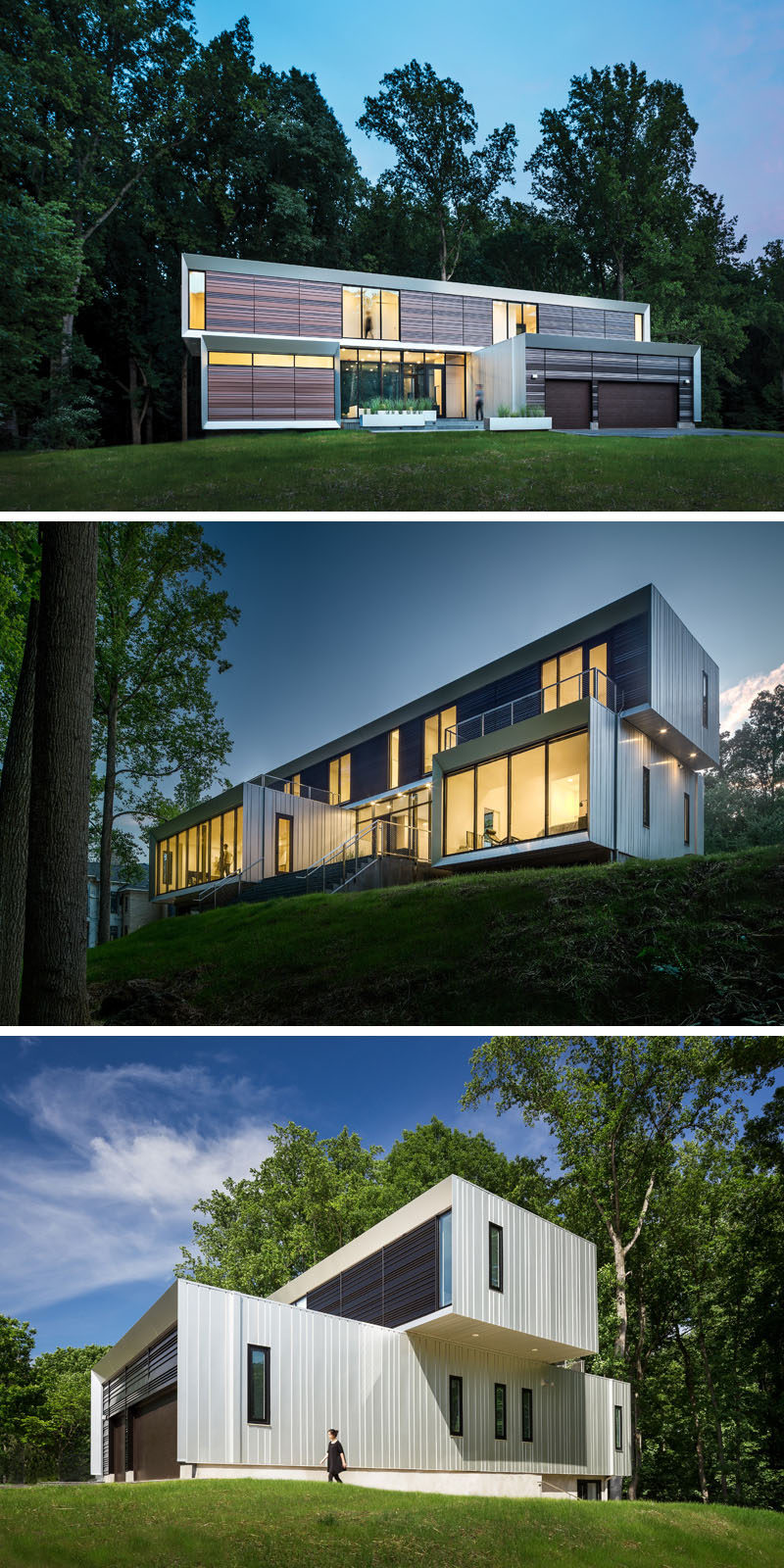 ---
A glass front door and matching windows are positioned between the various volumes of the house and welcomes you to a small sitting area.
---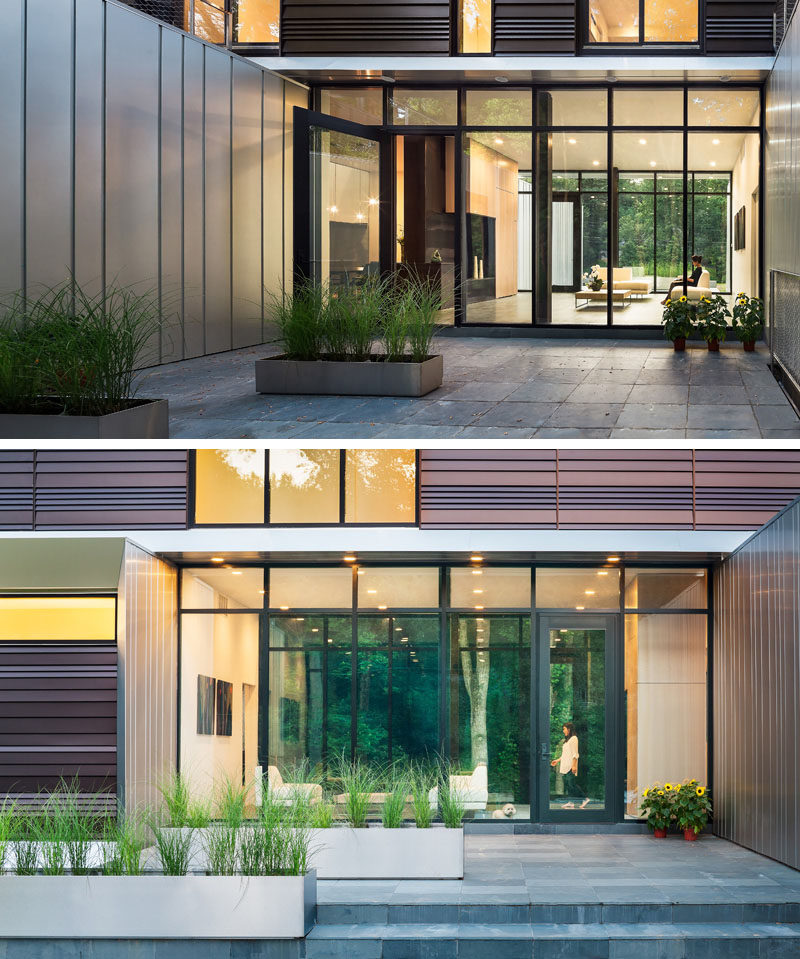 ---
Inside, there's a sitting area with a hot-rolled steel fireplace.
---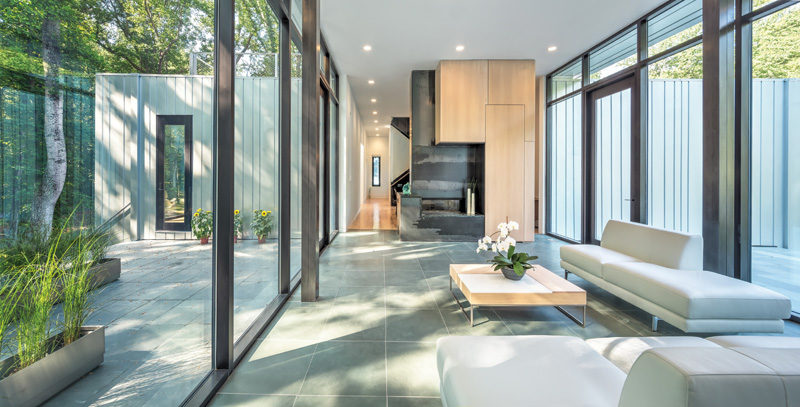 ---
On the other side of the fireplace is a large square dining area with a table big enough to seat nine people.
---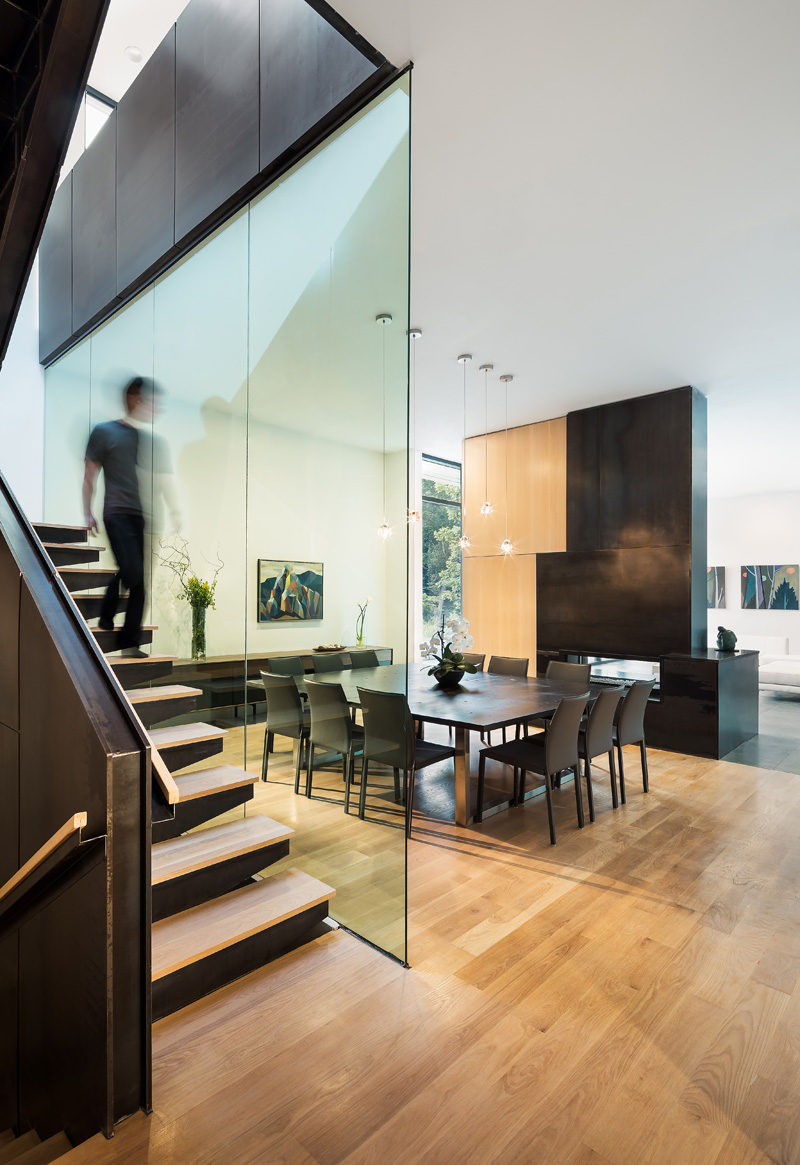 ---
There's also a second dining area next to the kitchen. A wall of windows creates a natural backdrop for the large room. In the kitchen, light wood cabinets have been contemporary with dark stone countertops for a contemporary look.
---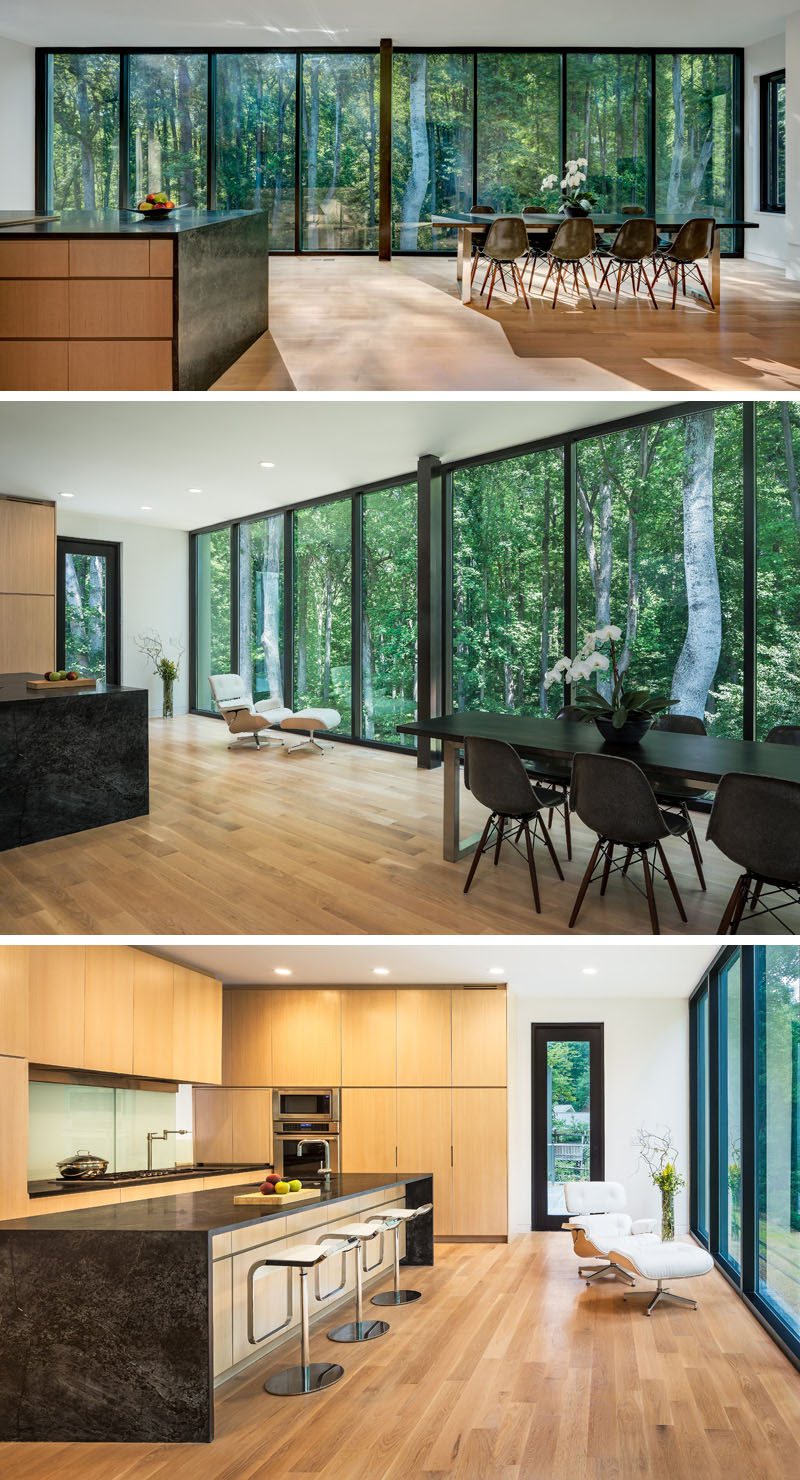 ---
A staircase fabricated from wood and hot-rolled steel leads to the second floor of the home.
---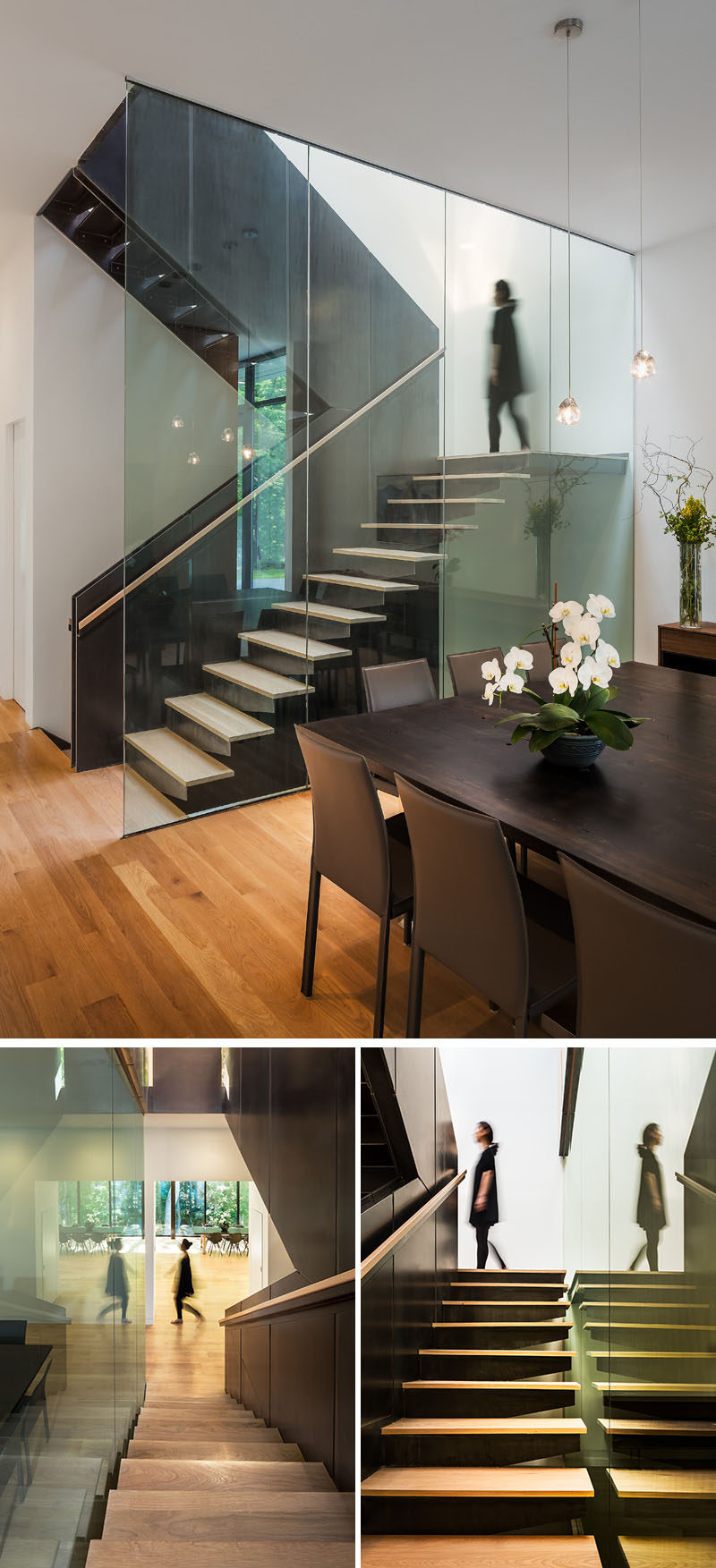 ---
In one of the bedrooms upstairs, floor-to-ceiling windows provide a view of the trees and allow plenty of natural light to fill the room.
---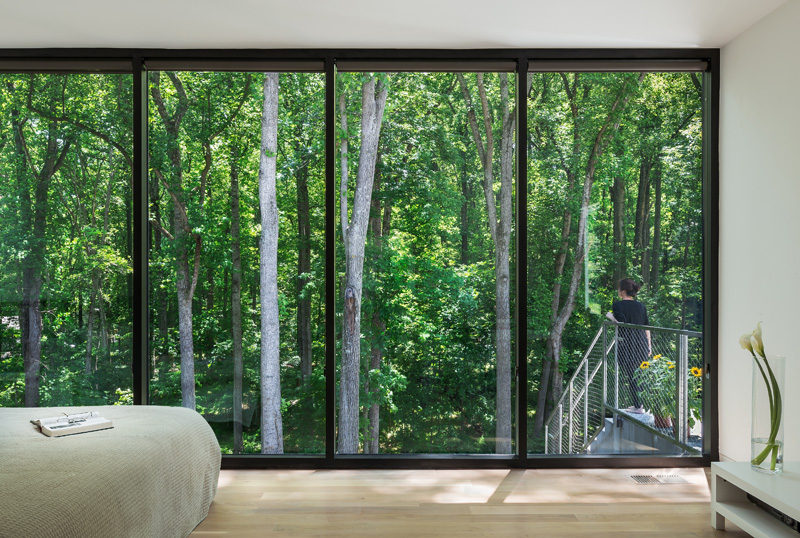 ---
In this bathroom, minimalist white cabinets and a large mirror have been used to keep the bathroom bright.
---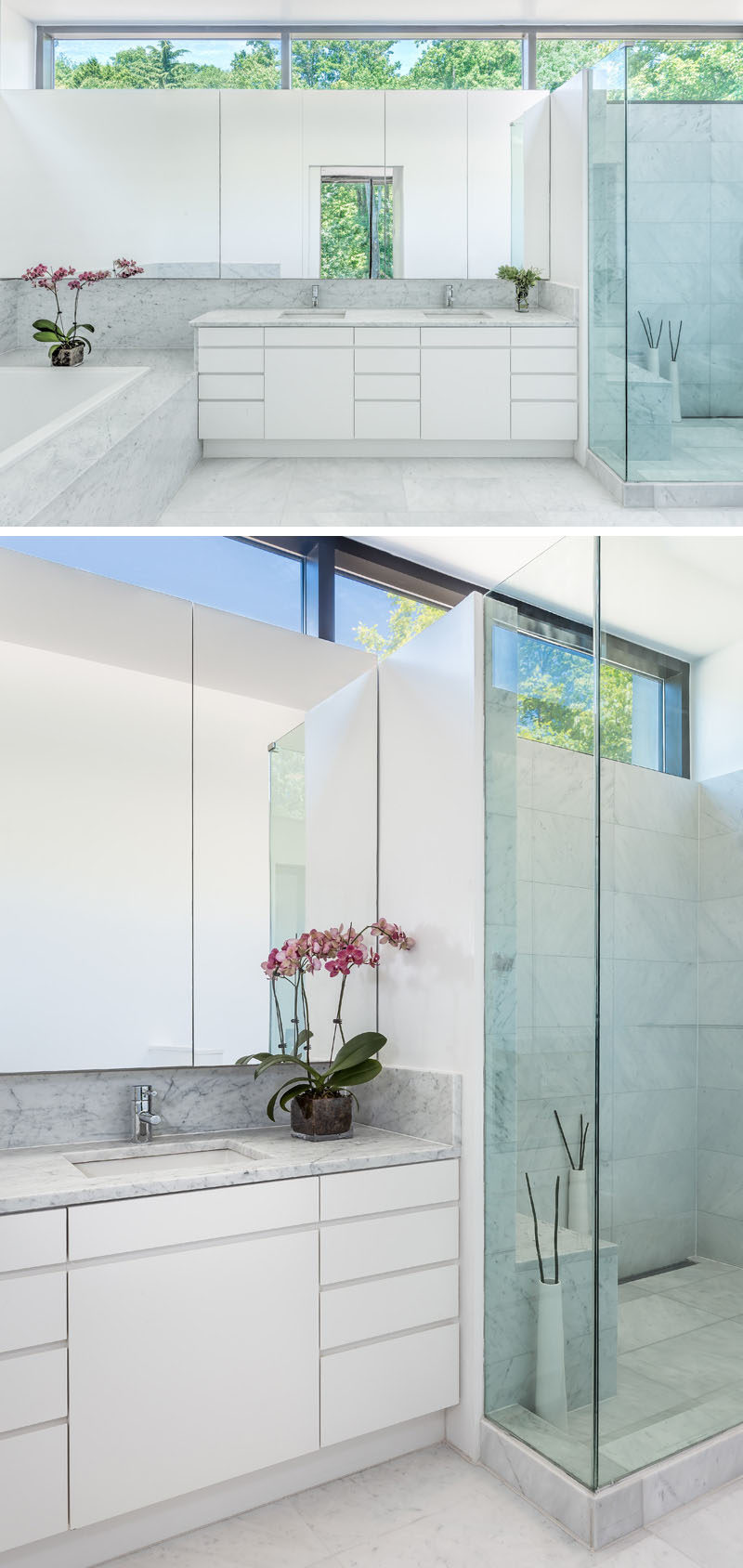 ---
Also upstairs, there's access to a small outdoor area that sits on the roof of the lower floor of the home.
---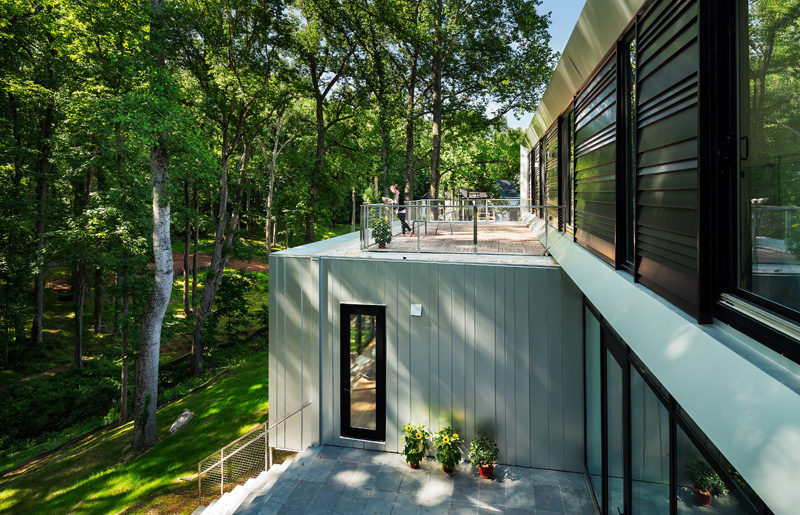 Photography Courtesy of Höweler + Yoon Architecture, ©Jeff Wolfram
---