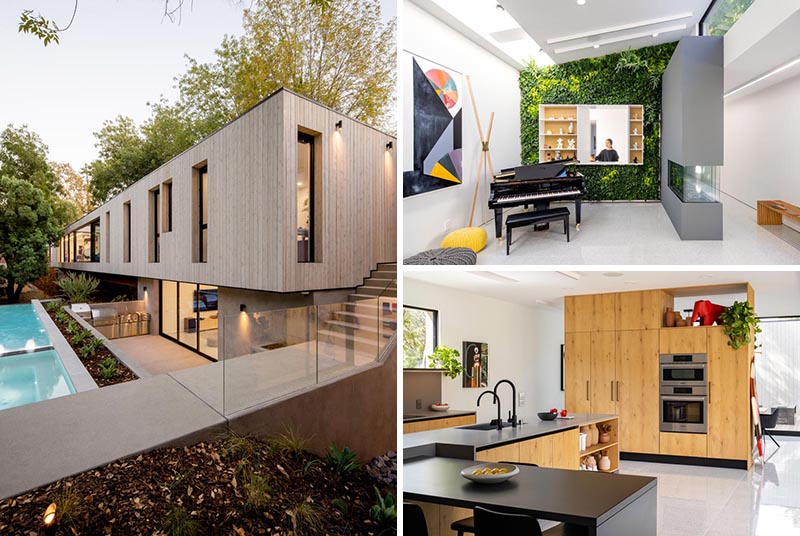 Dan Brunn Architecture has recently completed a house in Hancock Park, Los Angeles, that has an exterior of muted cedar with black steel accents and plenty of custom windows.

Welcoming visitors to the home are a pair of pivoting glass front doors that lead straight into the living room.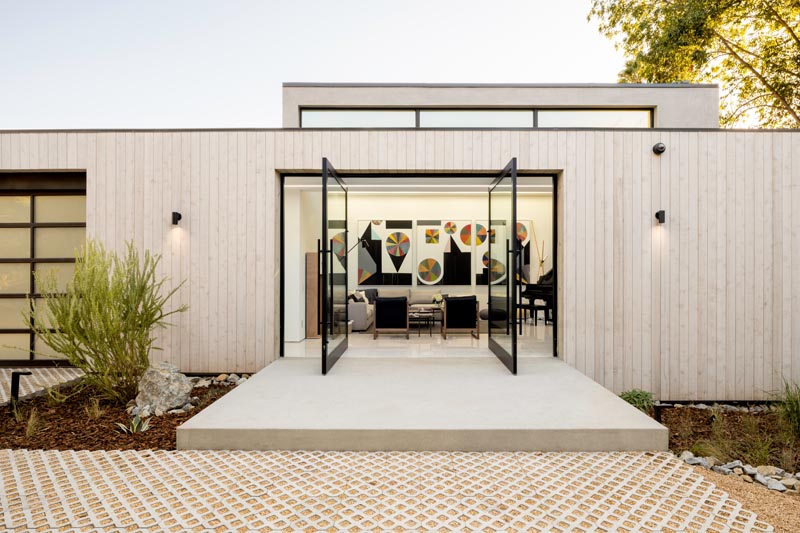 The living room features a double-height sloping ceiling with clerestory windows, skylights, and a living wall with an opening through to a pantry.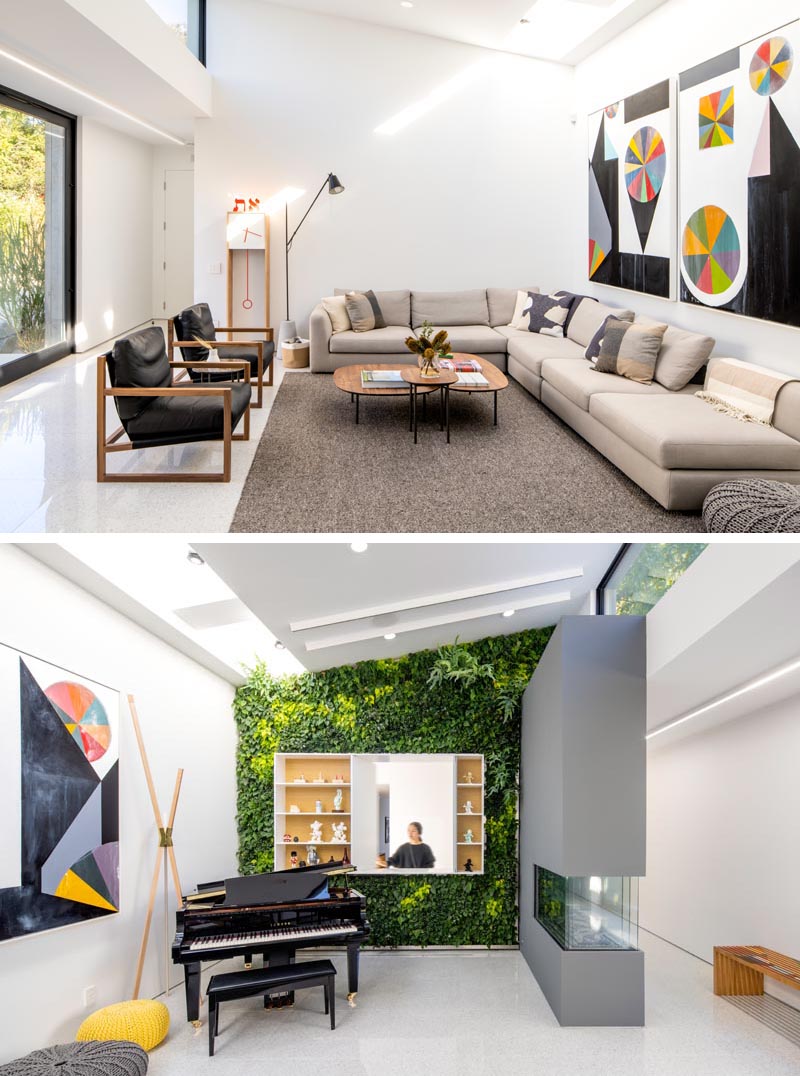 The wood kitchen cabinets add a sense of warmth to the home, while darker quartz countertops add a sleek touch to the space.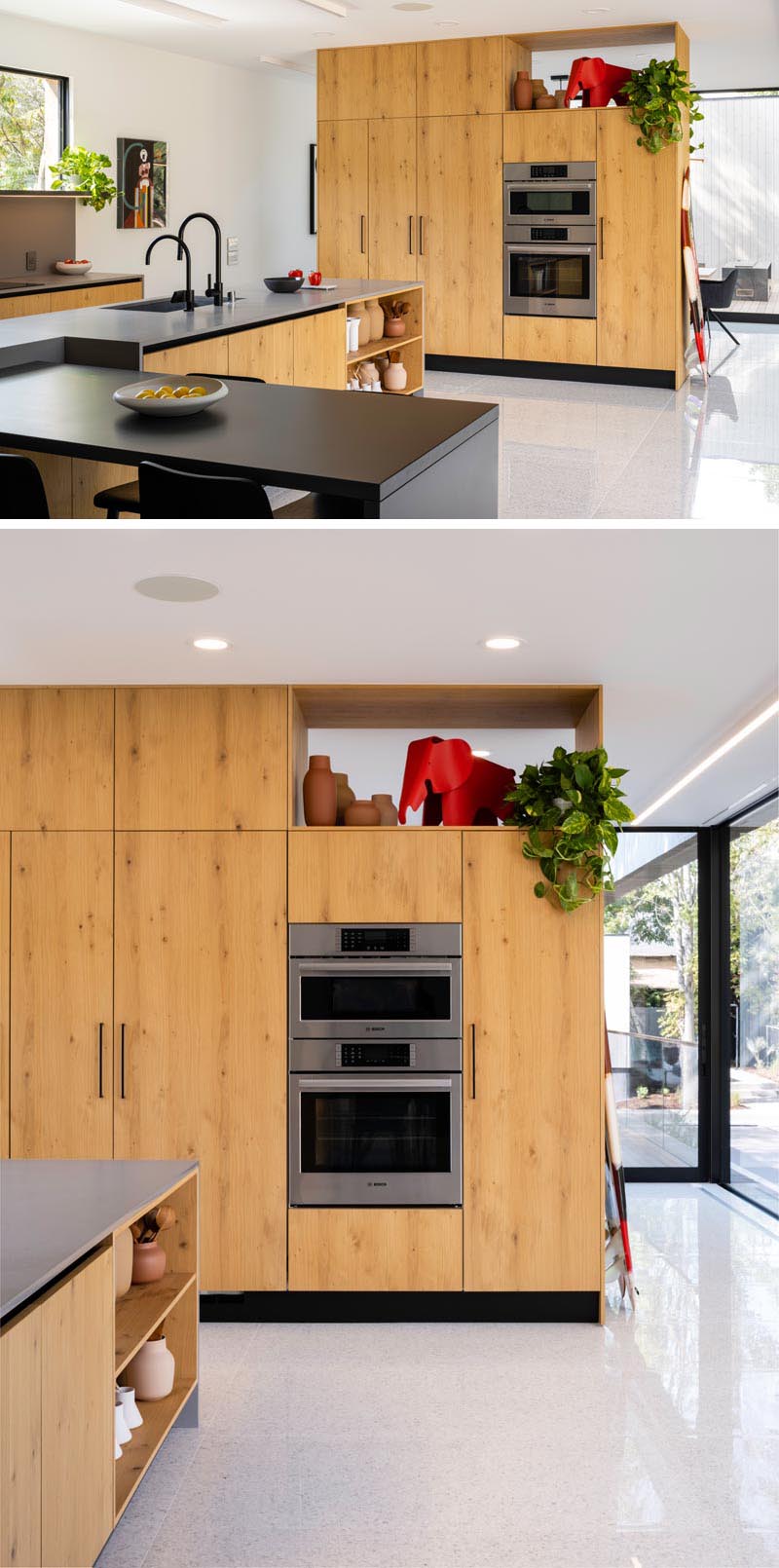 Behind the kitchen cabinets is the dining room. Floor-to-ceiling glass walls look out to the trees, while inside, the wood dining table complements the wood lighting above it.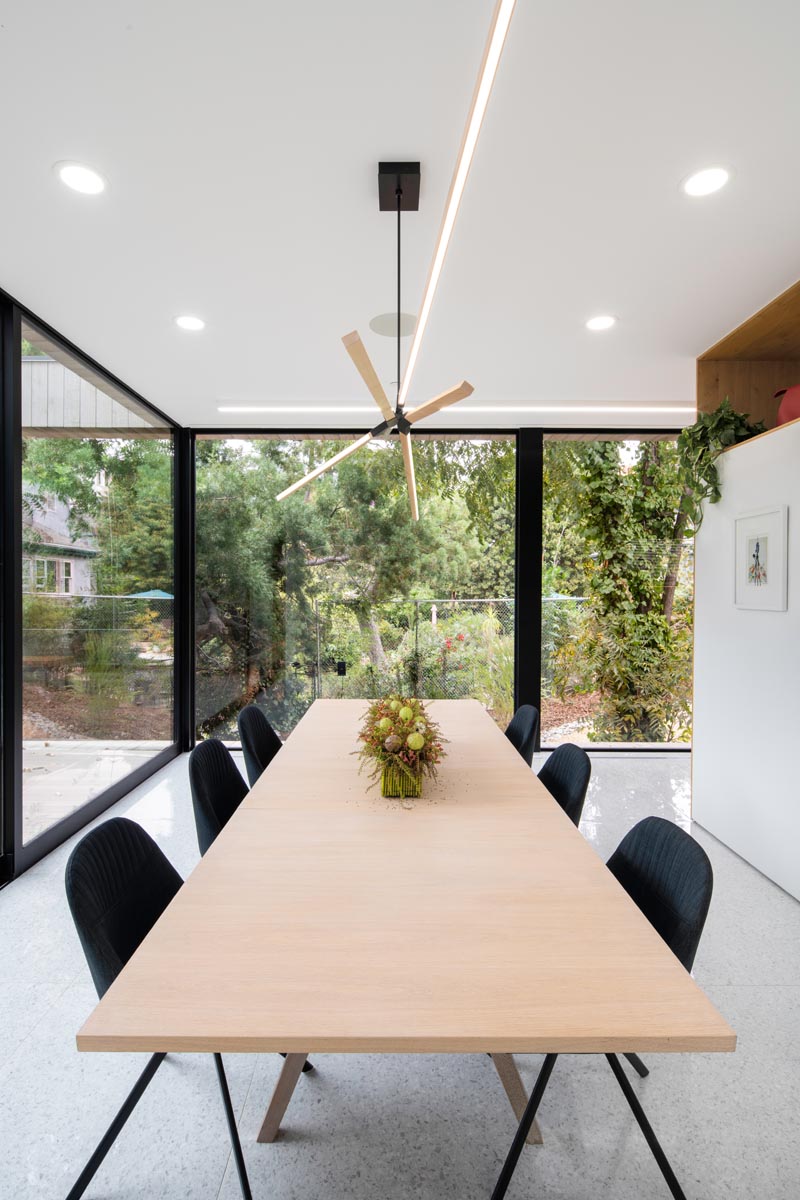 The glass walls in the dining room and hallway slide open to give access to a deck that's home to an outdoor fire.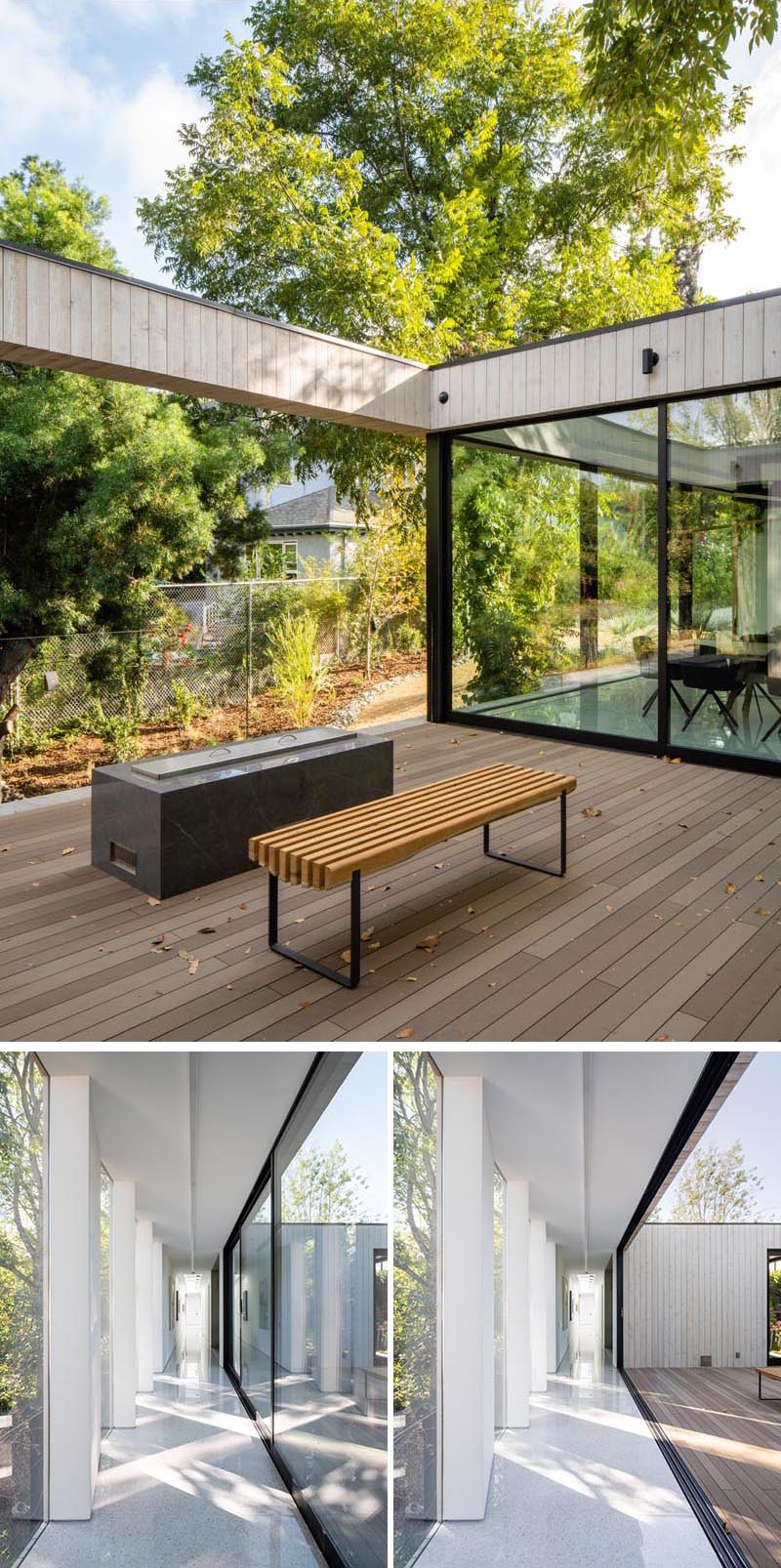 The minimalist hallway provides access to the more private areas of the home like a home office, the bedrooms, and bathrooms. Strategically placed furniture allow for the enjoyment of the views while working.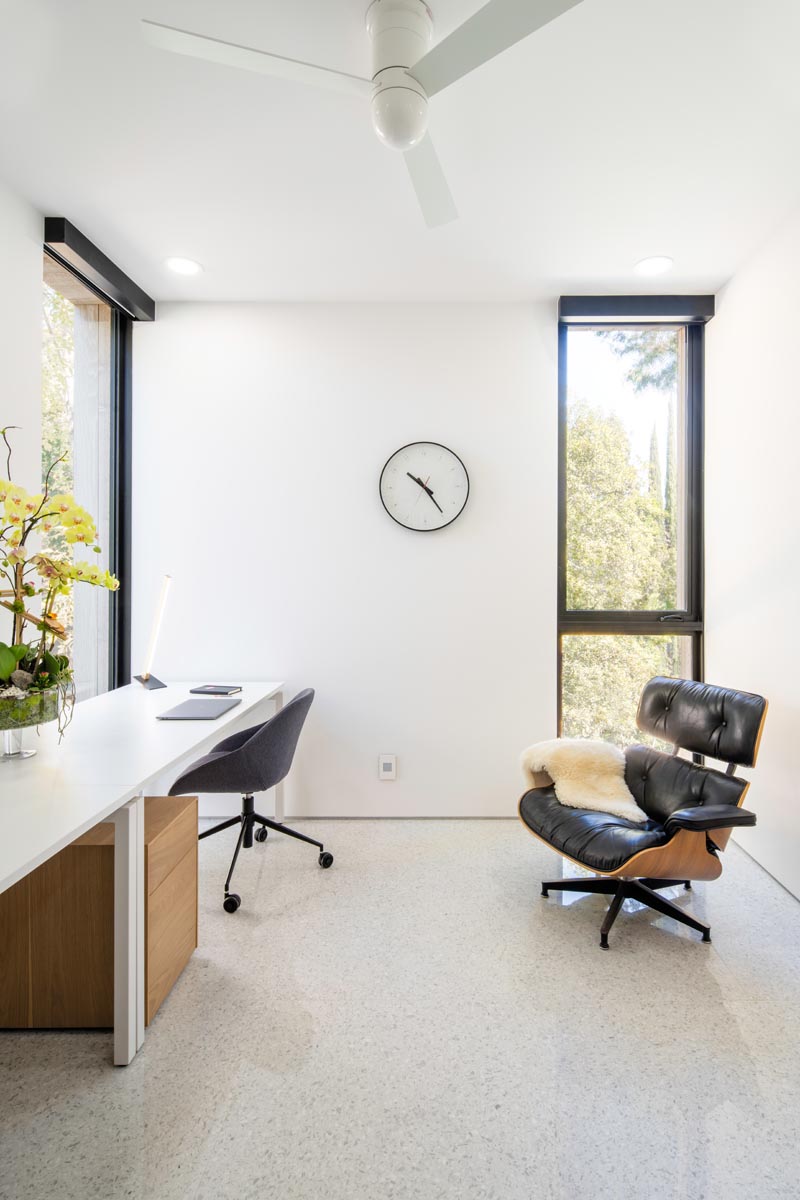 In one of the bedrooms, colorful accents brighten up the mostly white interior.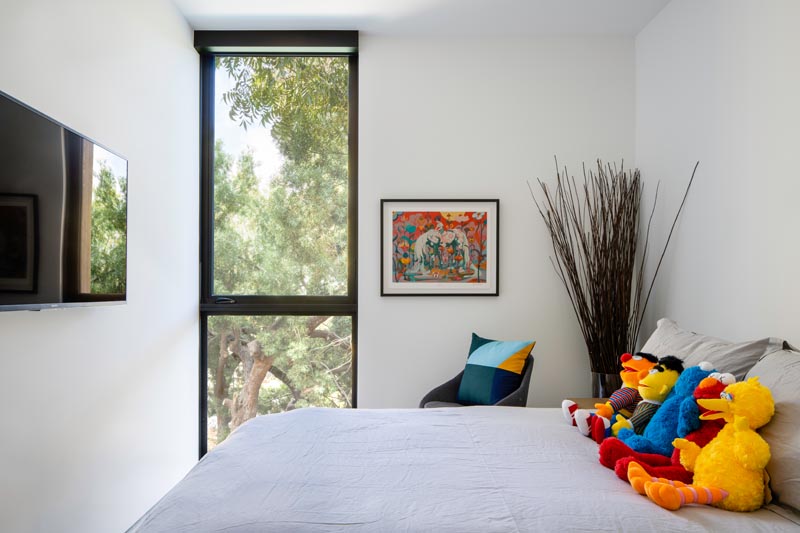 In the bathroom, a simple wood vanity has a white countertop, while tiles define the bath and shower.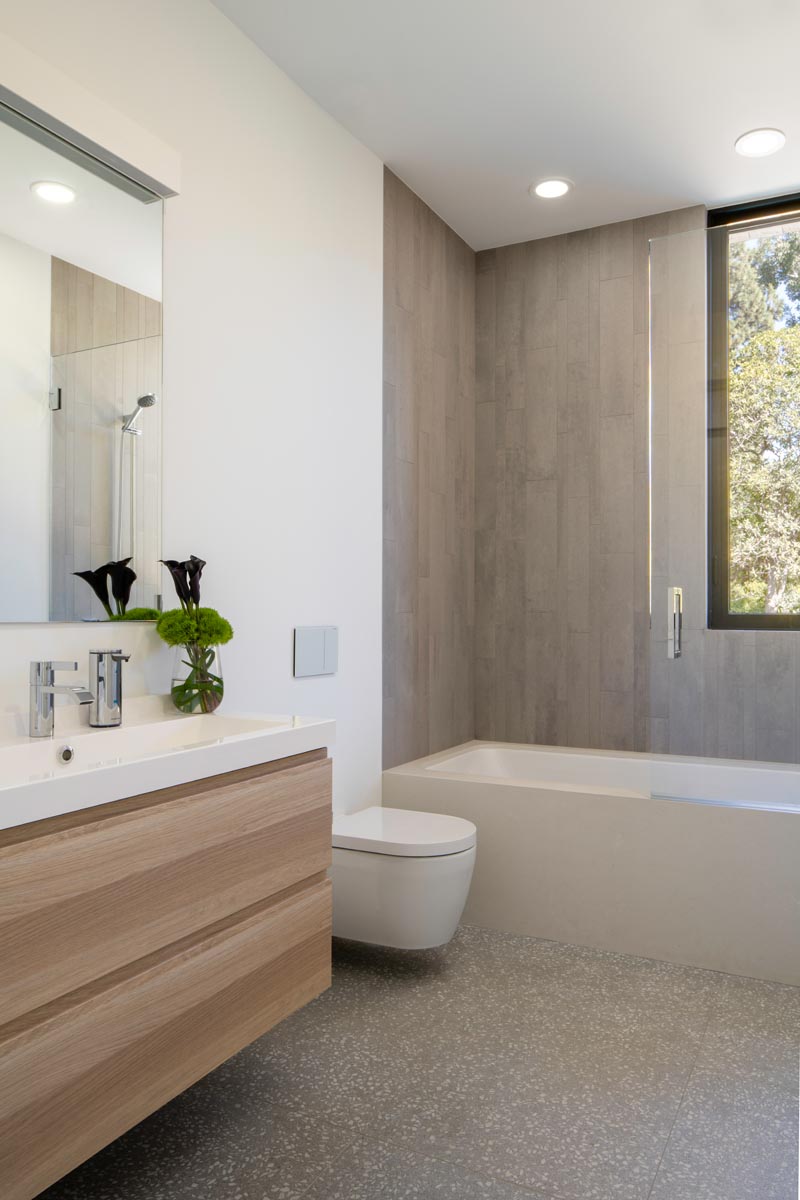 In the master bathroom, the freestanding bathtub is located directly below skylights, allowing the user to look up to the sky as they relax.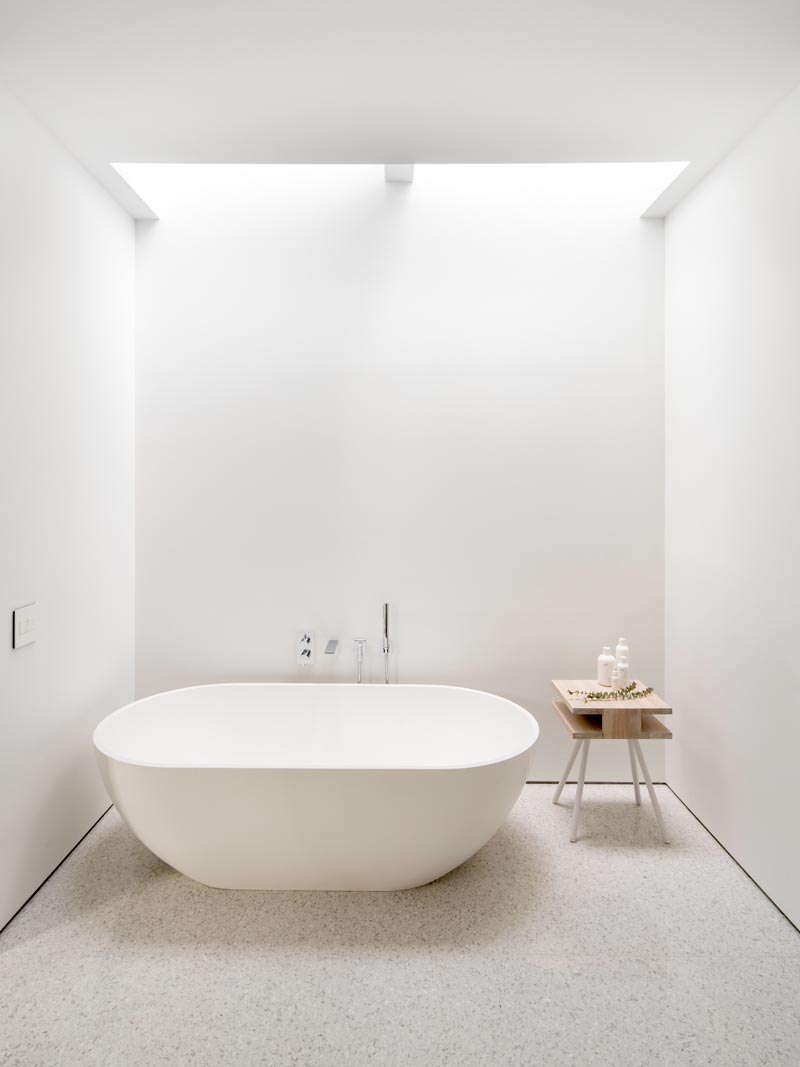 The lower level of the house is home to a music room furnished with a drum kit and a wall of guitars.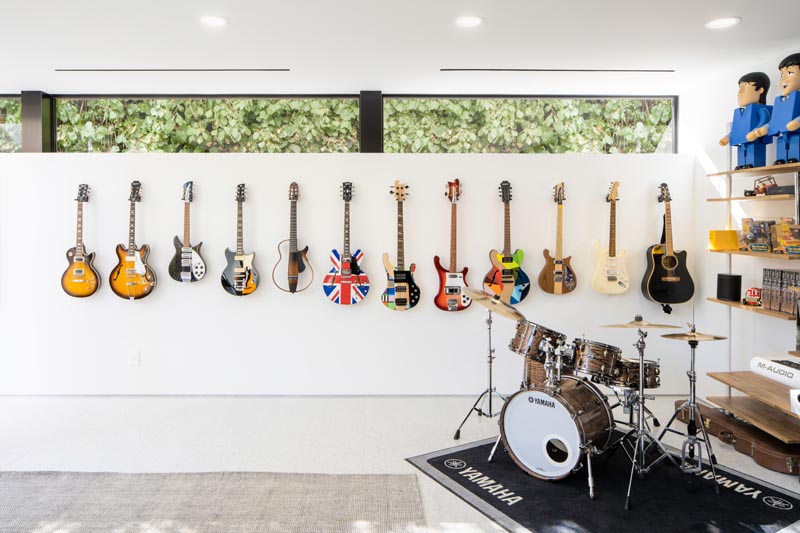 There's also a casual open plan living room and kitchen that has large sliding glass doors opening to an outdoor bbq area.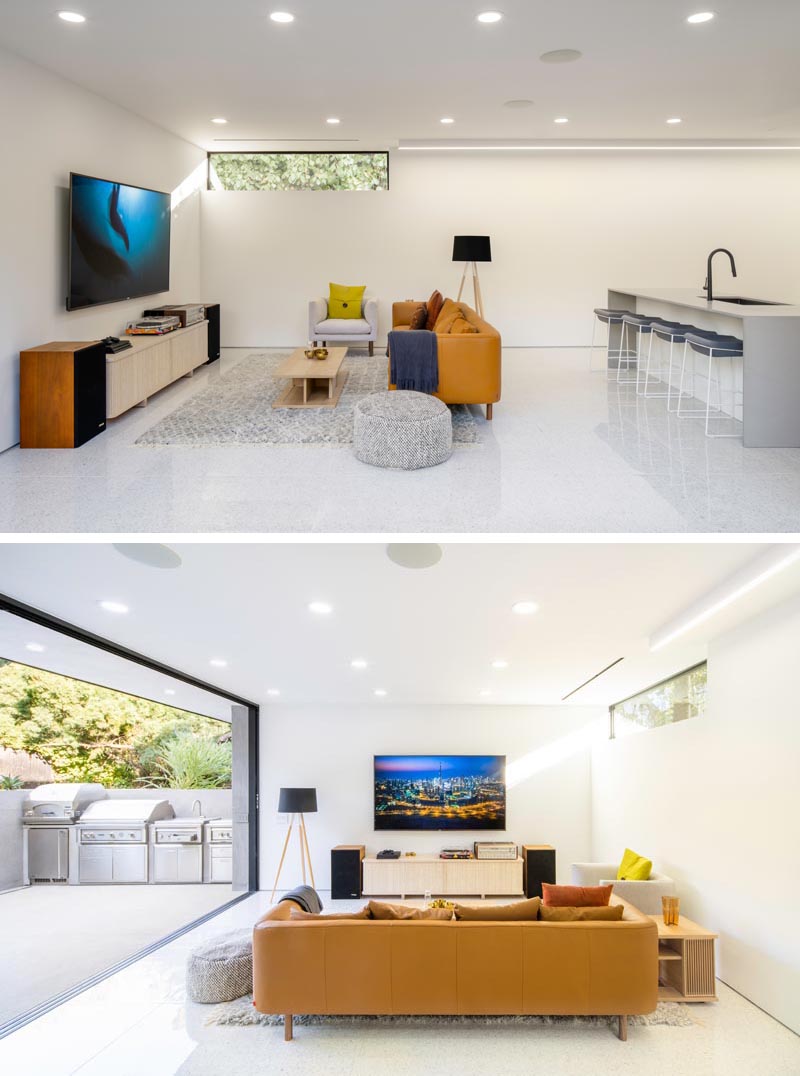 Outside, the bbq area has steps that lead up to the swimming pool and garden.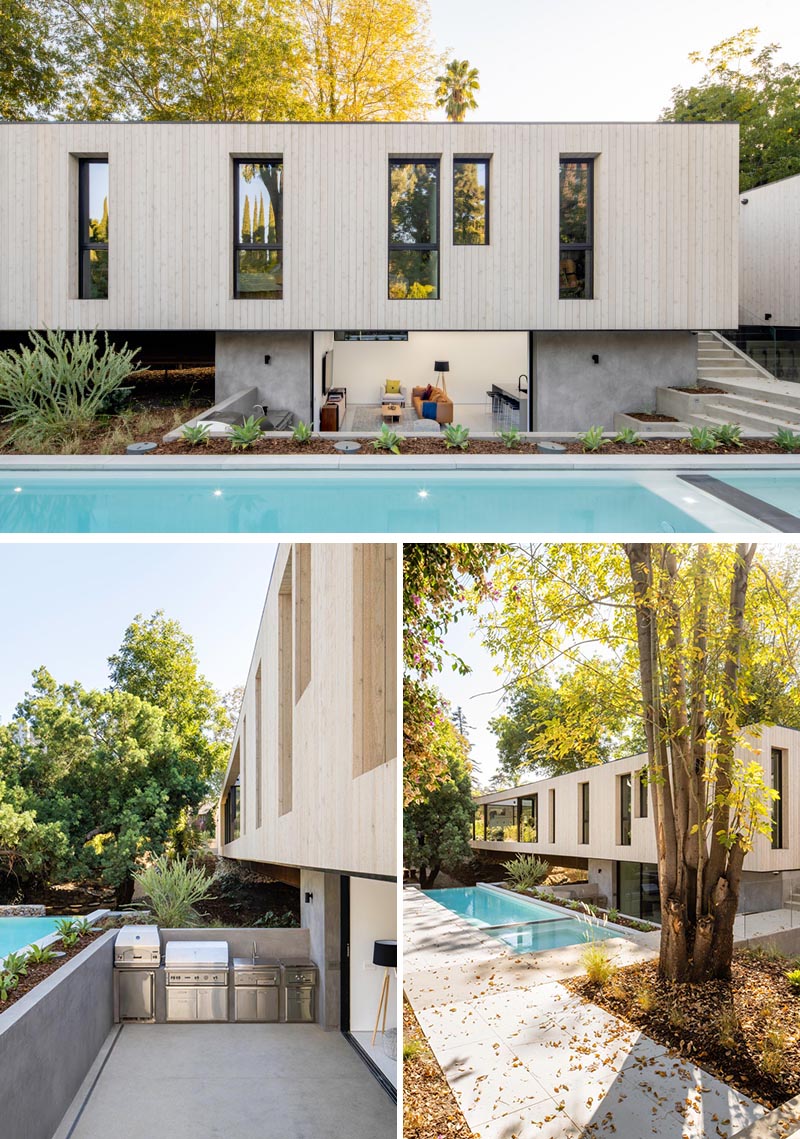 At the end of the pool, it's easy to see where the house gets the name of the 'Bridge House' from, as it bridges over a small stream.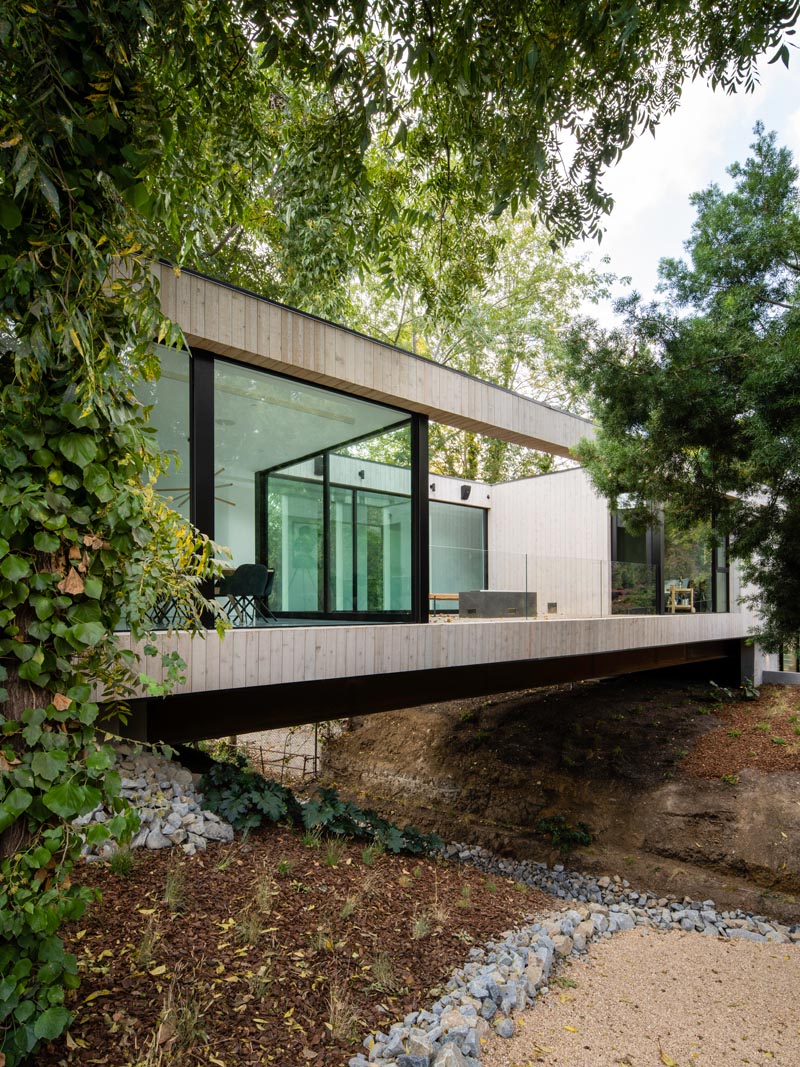 Photography by Brandon Shigeta | Architect: Dan Brunn Architecture | Contractor: MODAA | Structural Engineer: Gordon L. Polon | Landscape Architect: Segal Shuart