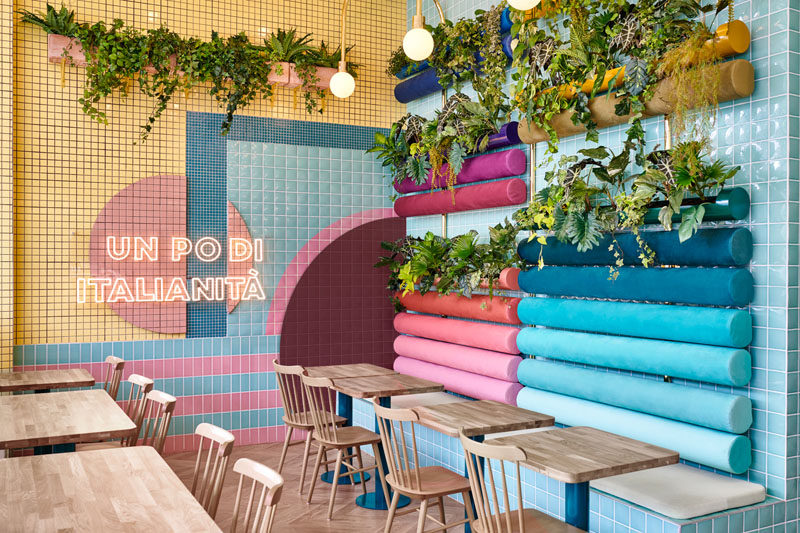 Spanish creative consultancy firm Masquespacio, have recently completed the design of Piada, a modern Italian restaurant that's located in Lyon, France.
The owners of the restaurant, Arthur and Mathilde, wanted to create a modern brand, and as it's located within a residential neighborhood, they wanted it to be bright and welcoming, but at the same time, draw inspiration from traditional Italian elements.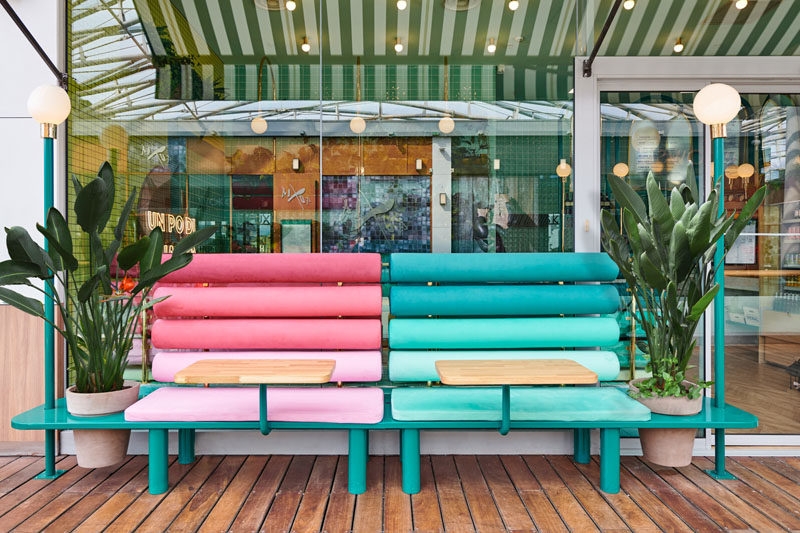 ---
Stepping inside and to one side of the restaurant is the customer service area. Masquespacio used tiles with an artisan aspect, golden bar lamps and arcs with mirrors that represent the traditional bars from the ancient Italy.
---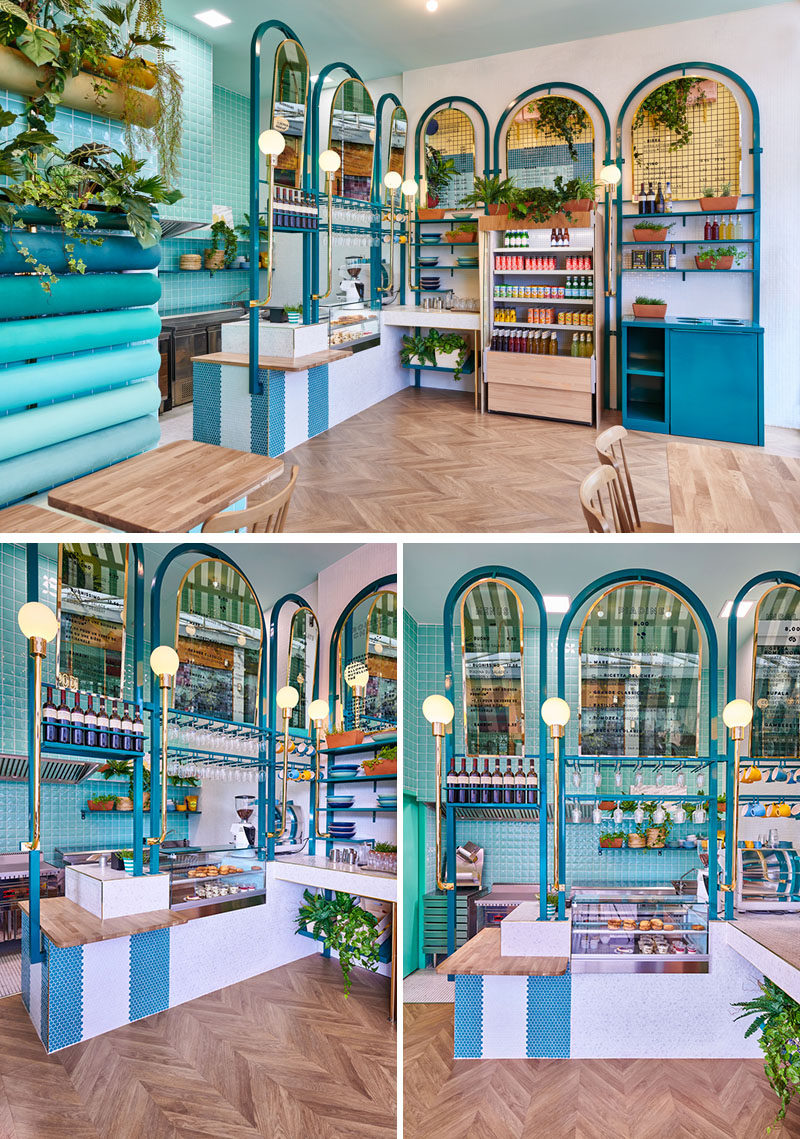 ---
On the other side of the space is the seating area that features plants, wood and terracotta. The neon light "A bit of Italy" was one of the key elements required by Piada's founders from the beginning.
---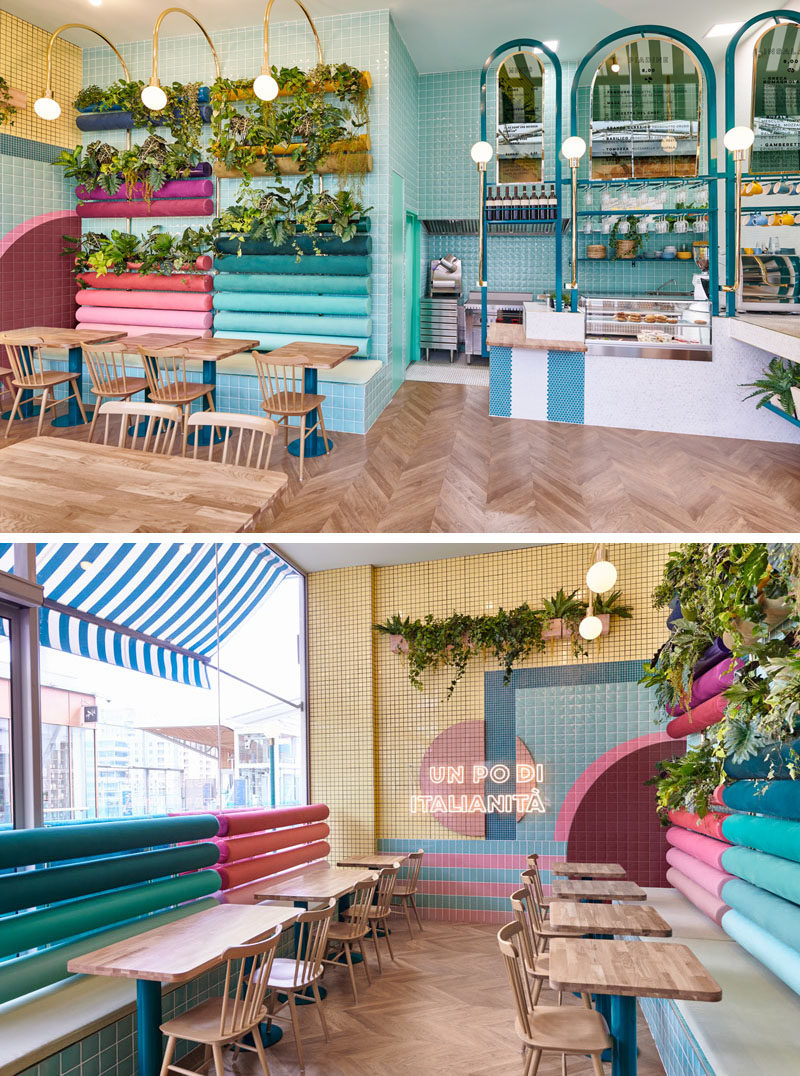 ---
Plants have been included in the back 'rainbow' cushions on the wall in the seating area, while gold bar lamps curve over to add light to the space and tie in with the customer service area.
---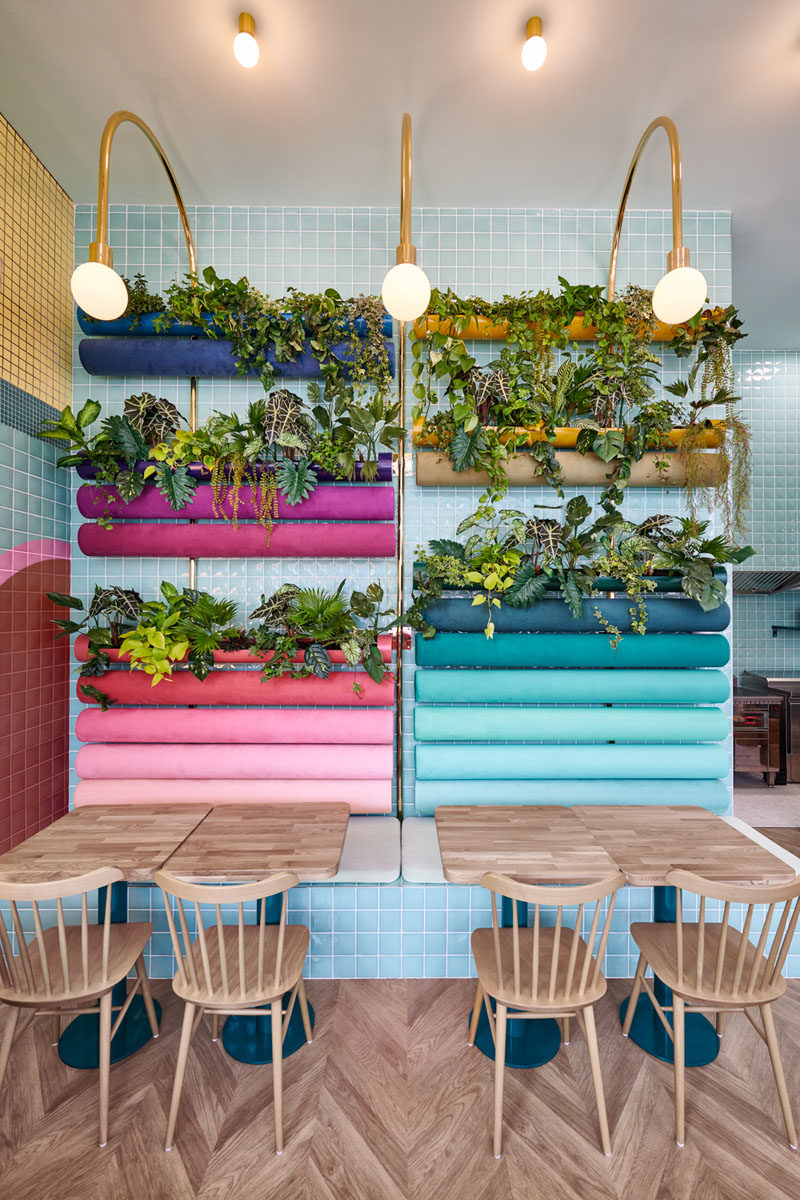 Photography by Luis Beltran | Design: Masquespacio | Local architect: Sandrine Brenans
---