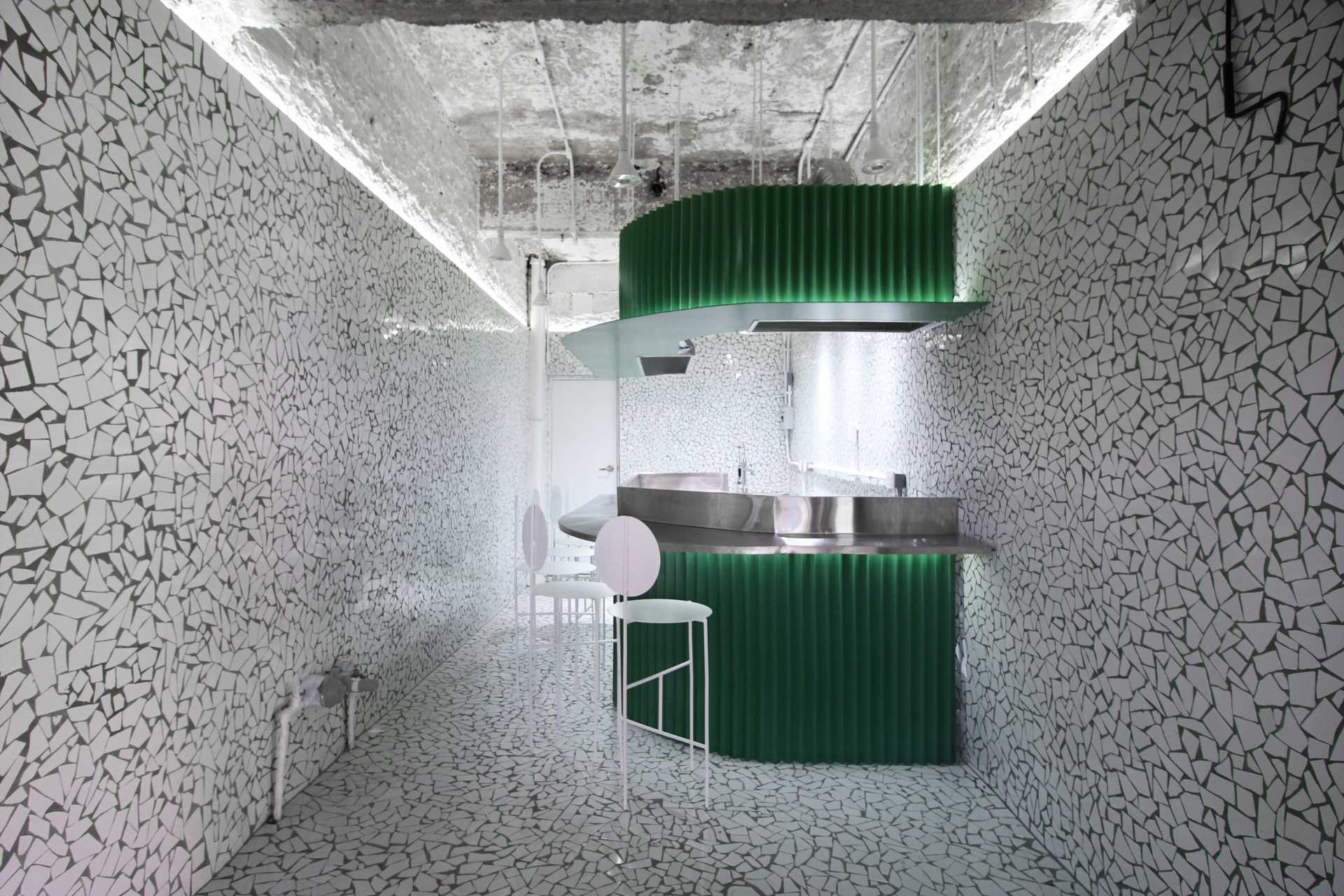 RA!, an architecture office founded by Cristóbal Ramírez de Aguilar, Pedro Ramírez de Aguilar, and Santiago Sierra, has designed Taquería Los Alexis, that's located in Mexico City.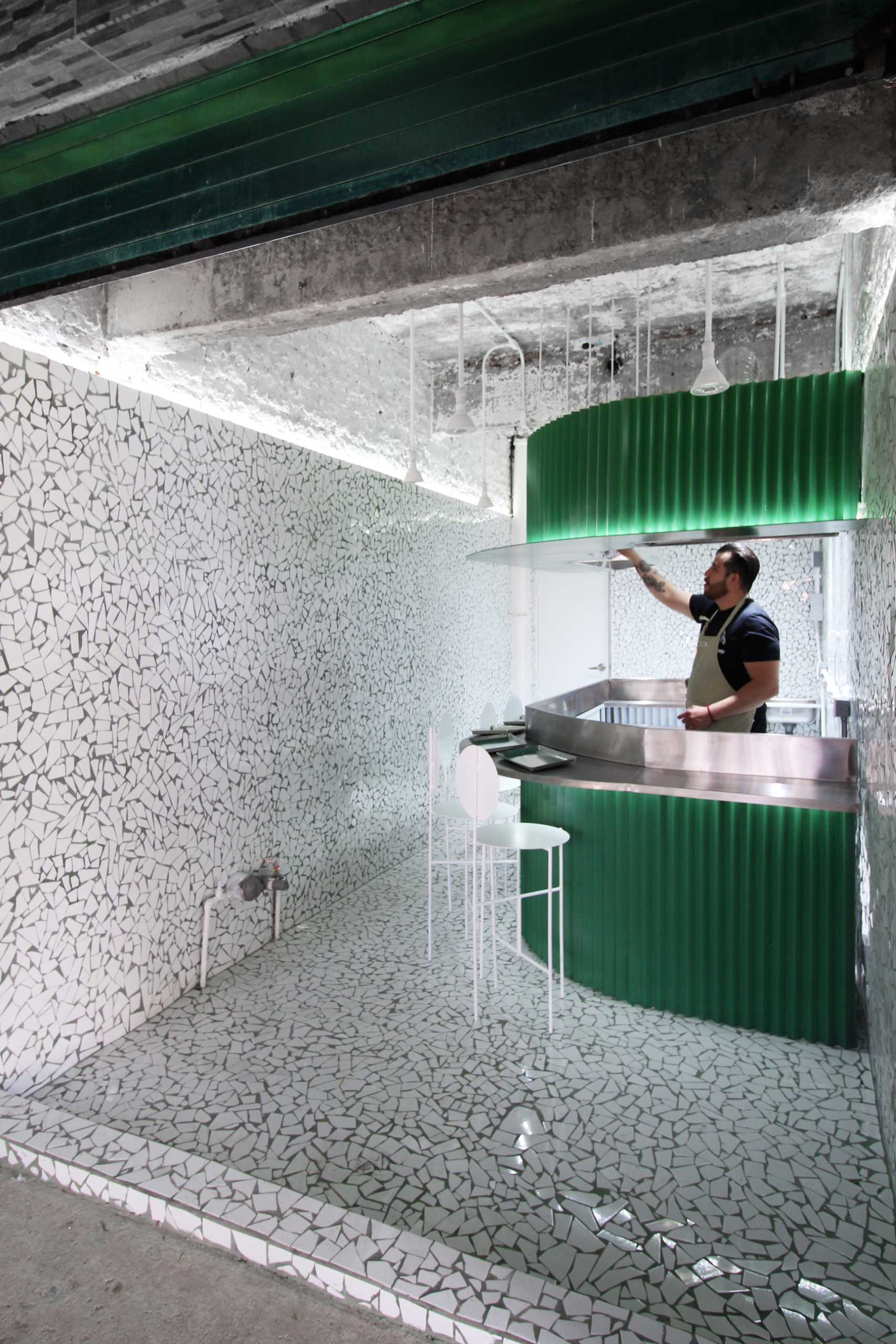 The small taco shop, which measures 170 sqft (15 sqm), has a striking appearance, with the walls and floor covered in a broken tile mosaic.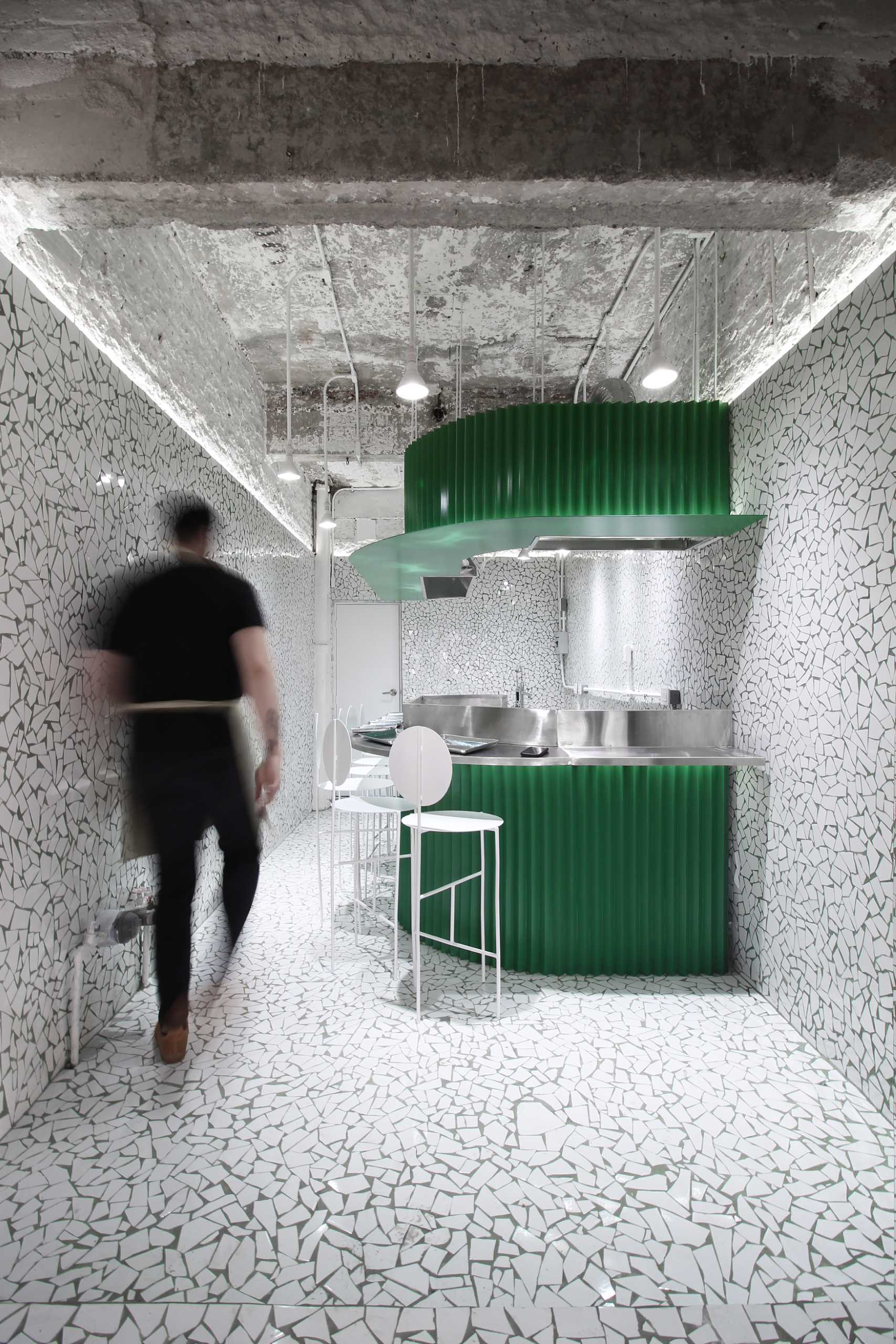 With a simple menu of just 2 tacos, the Taurinos and Asada, the kitchen and service area is combined with 6 stools positioned around a stainless steel countertop.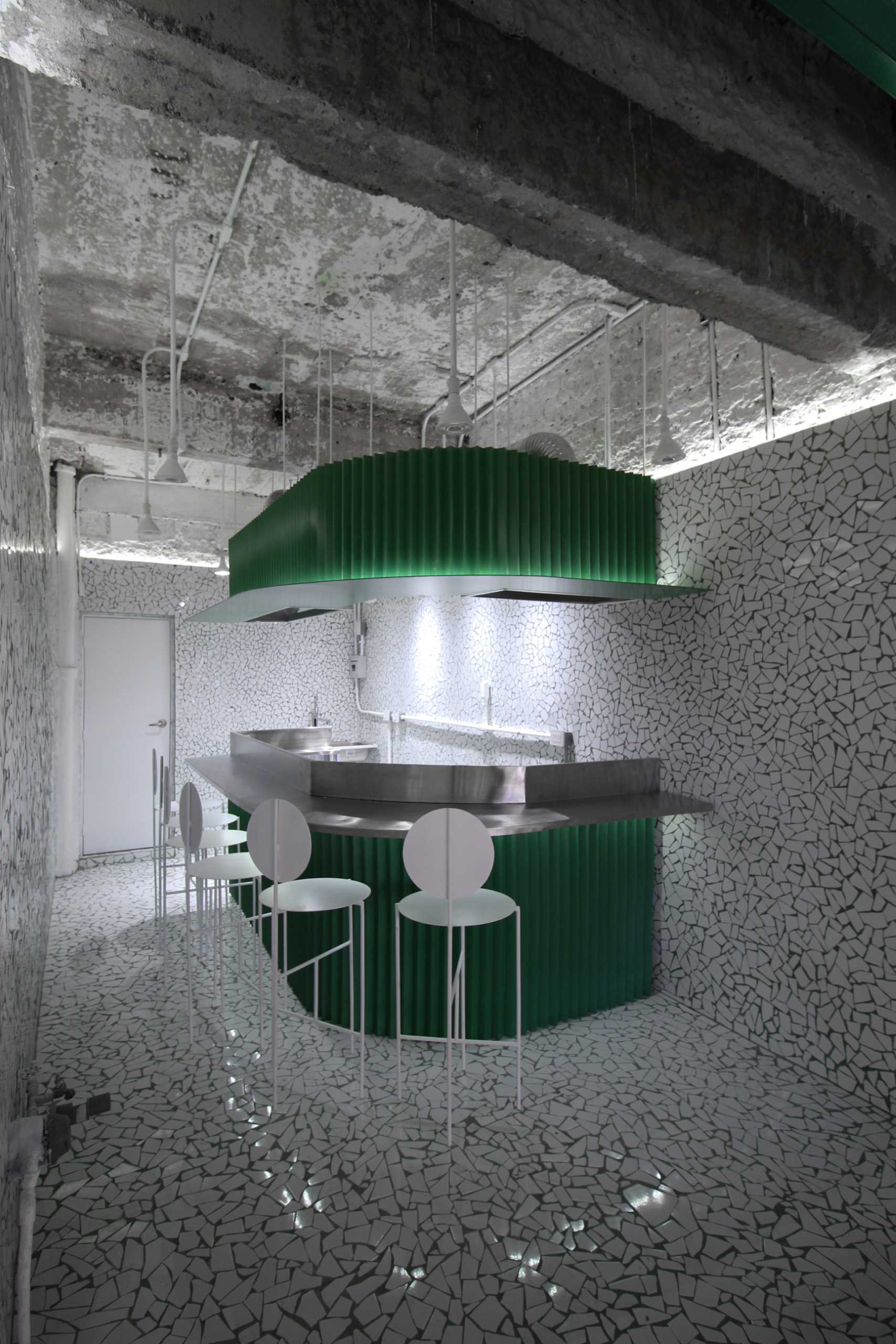 Steel plates that have been painted green add a bold color to the mostly white interior.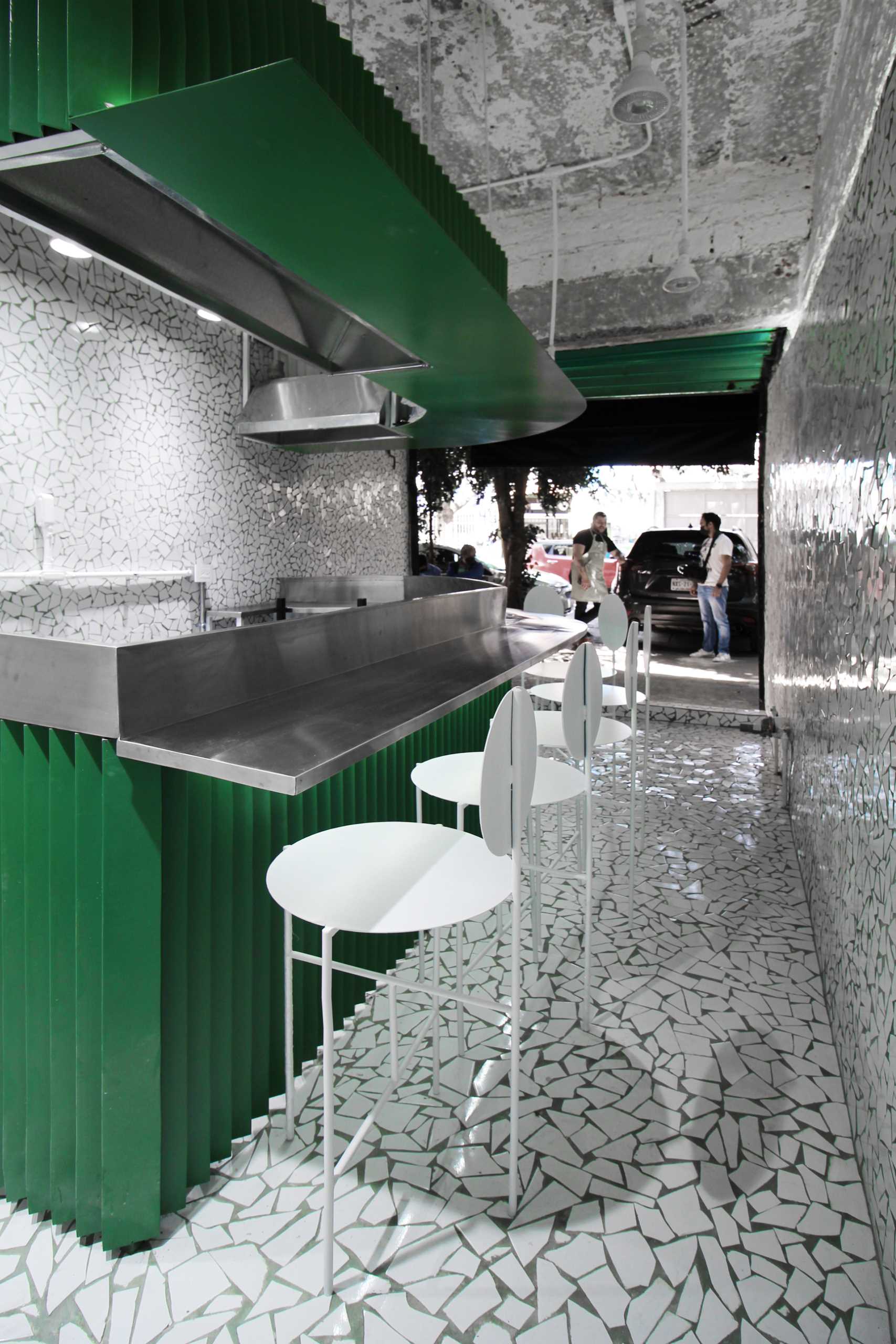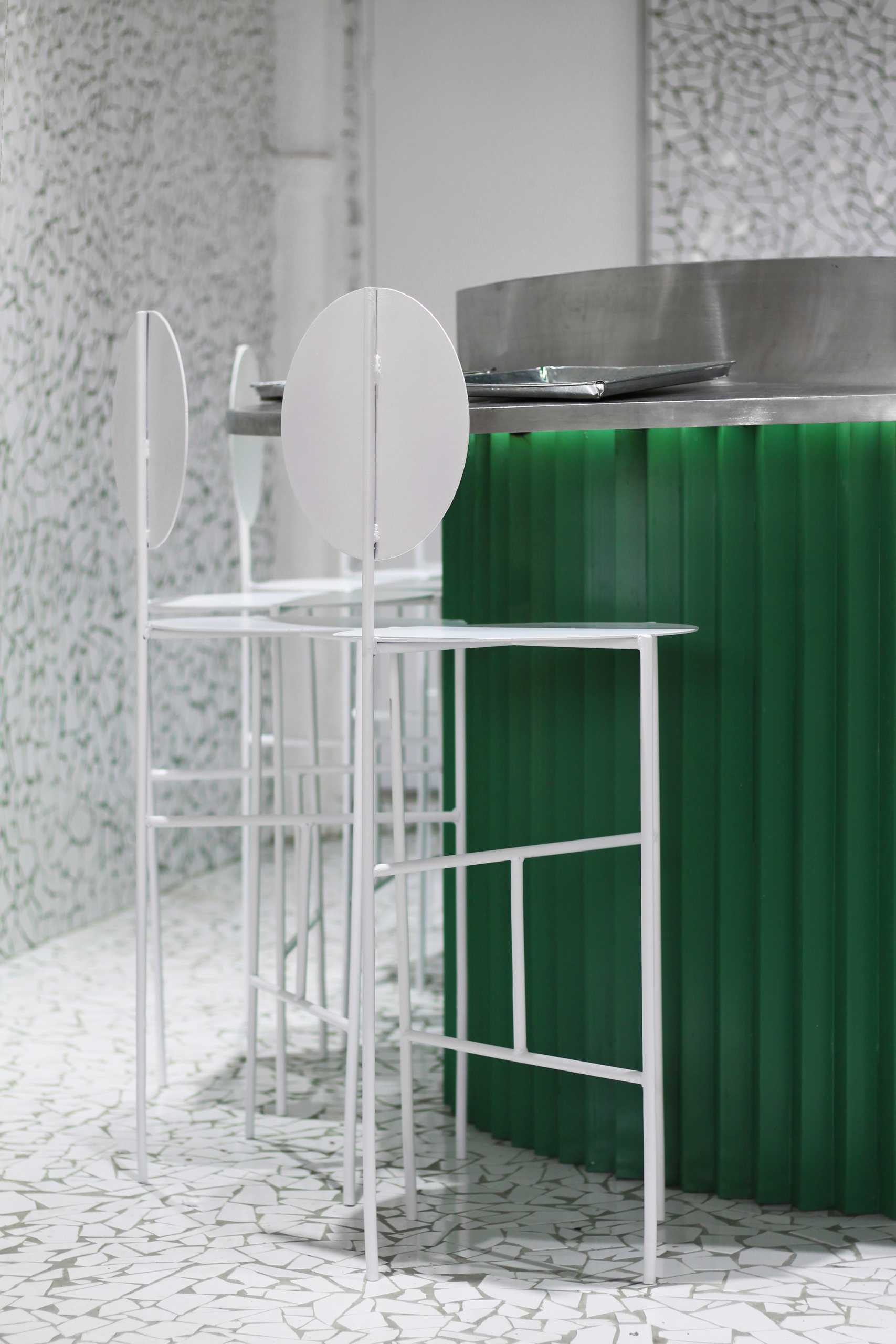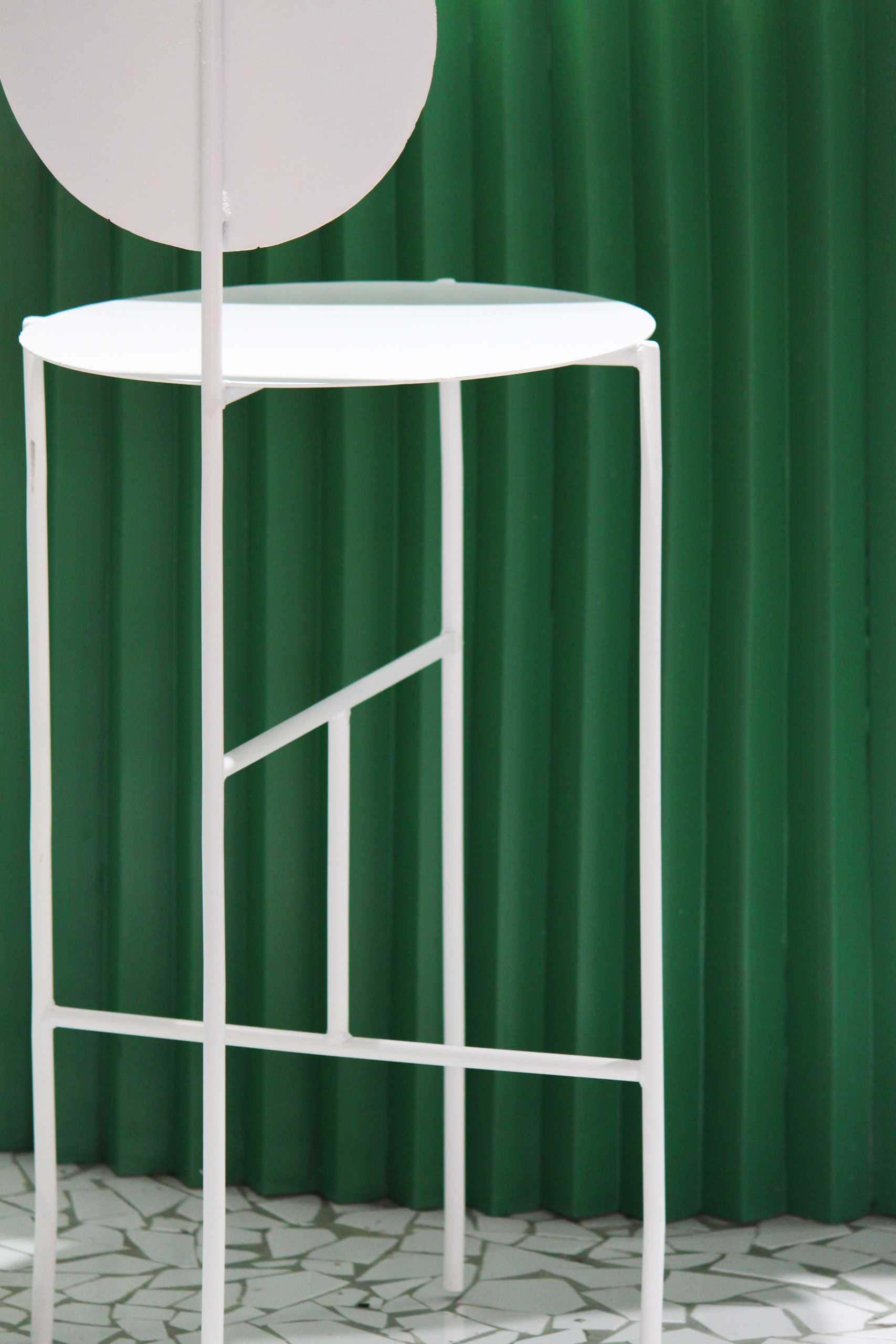 Here's a closer look at the mosaic that's featured on the walls and floor.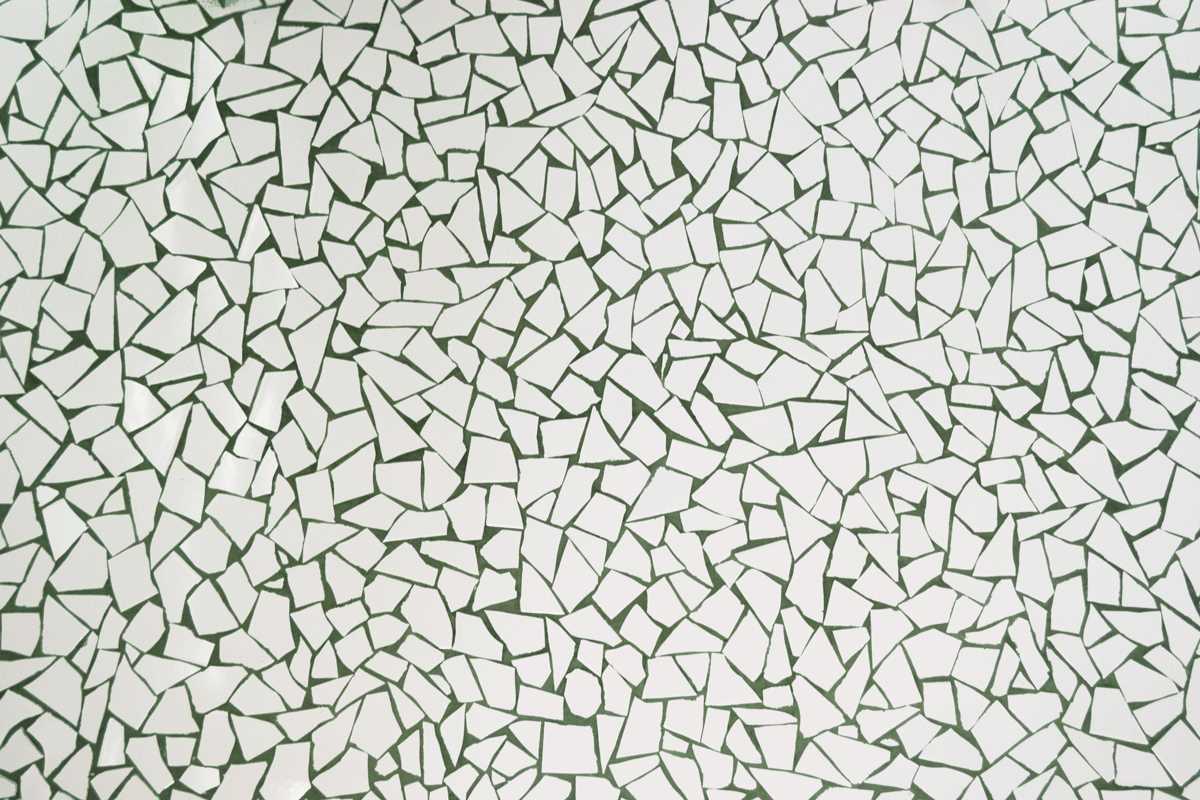 The ceiling has been left as raw concrete, while minimalist light fixtures are also included.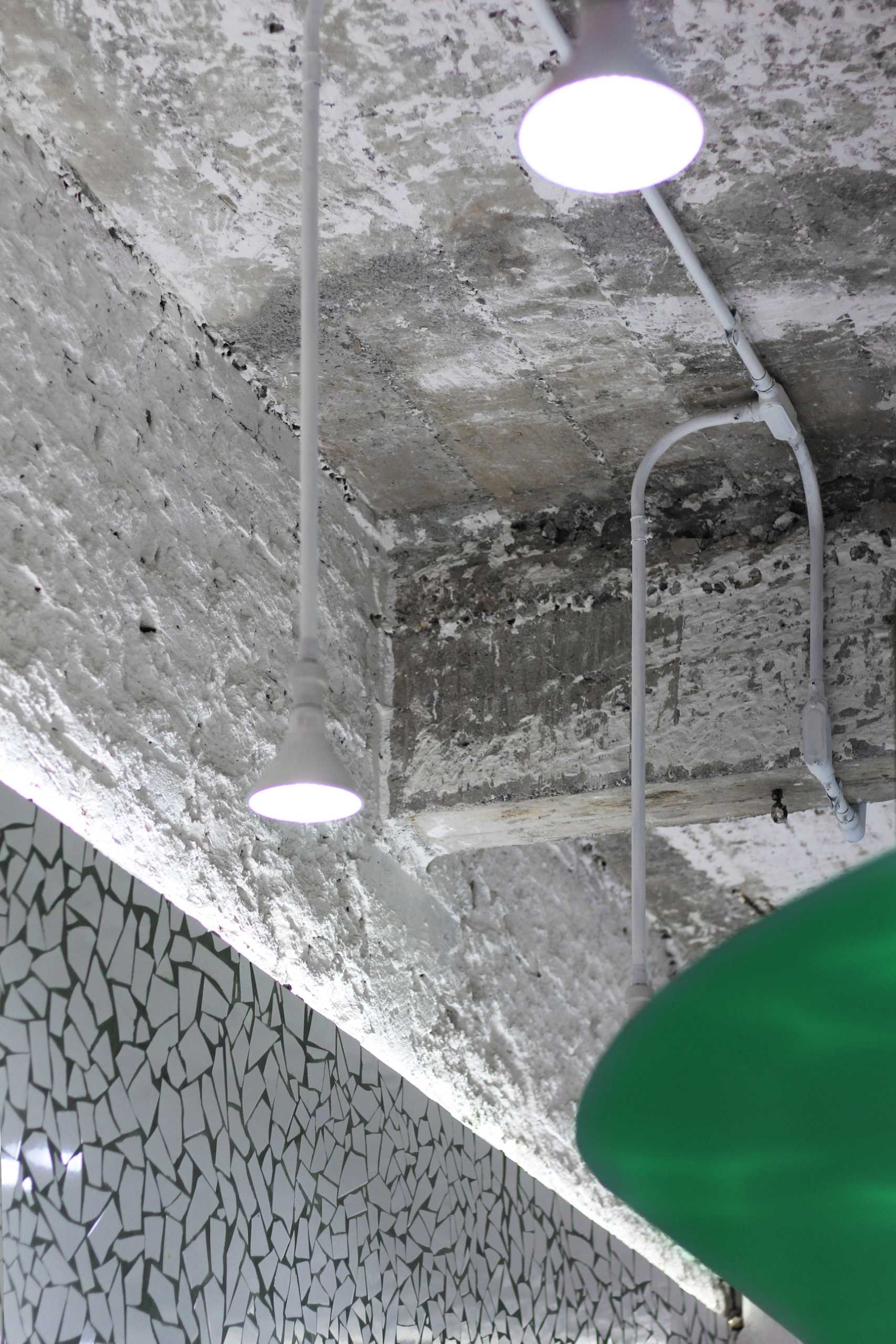 Here are the diagrams and floor plan showing the layout of the small space.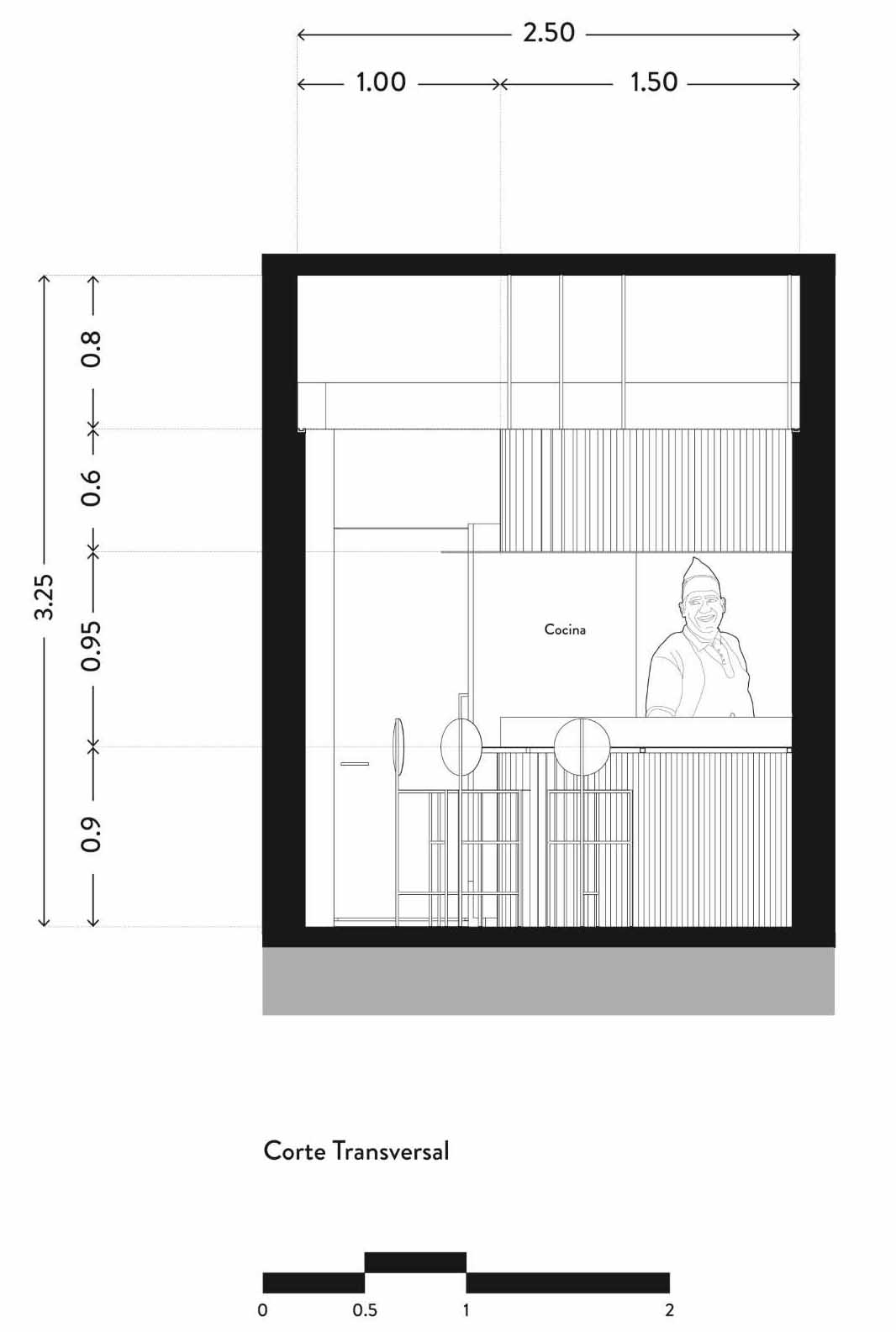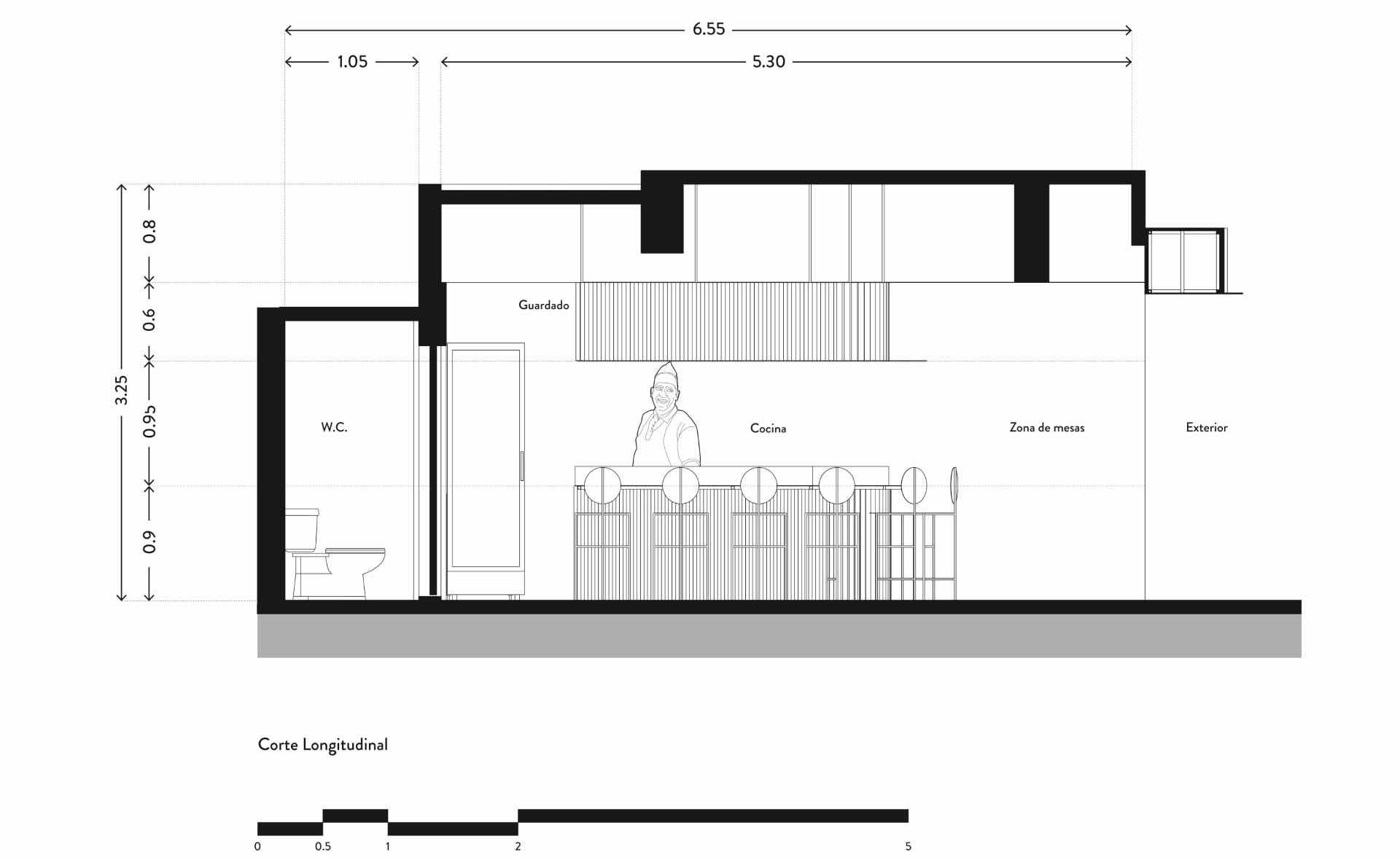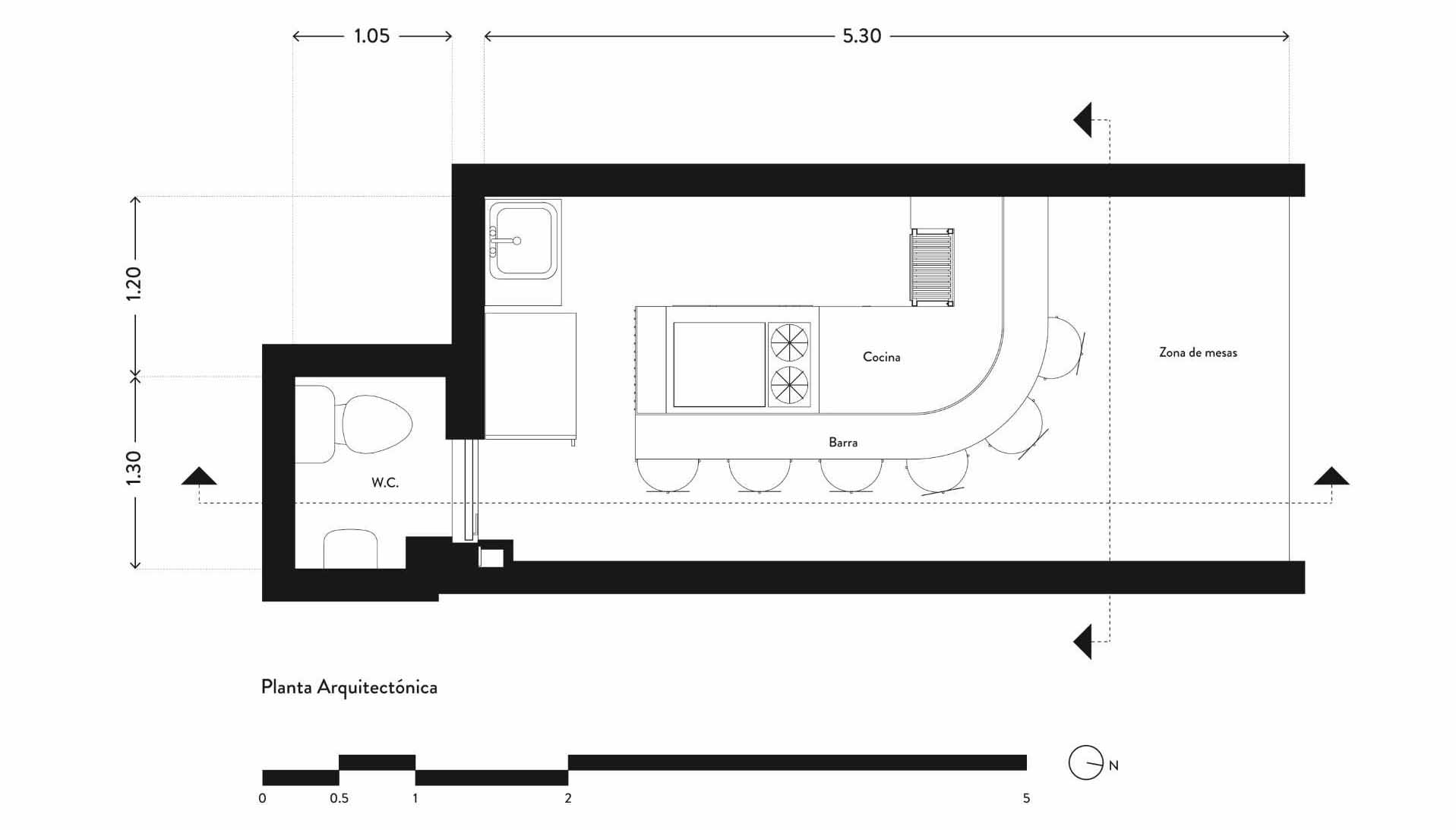 Photography by RA!