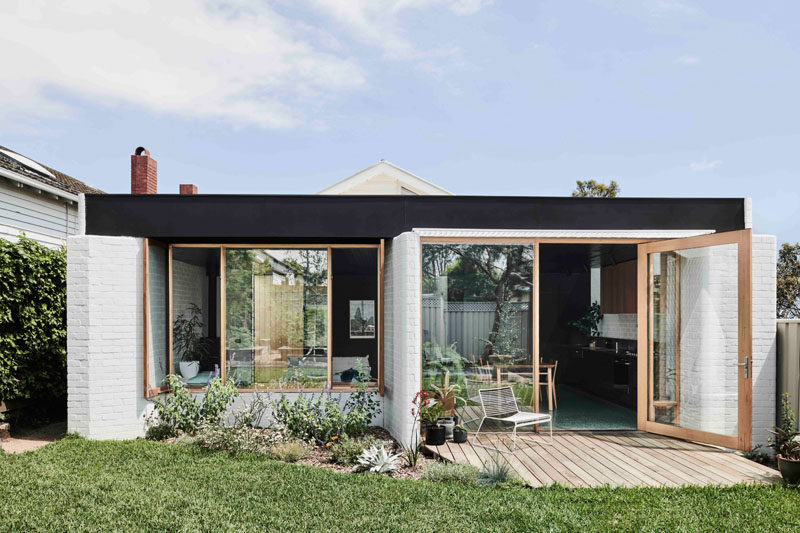 Taylor Knights Architecture & Interior Design have given a home in Victoria, Australia, a new 538 square foot (50sqm) addition that has a living room, dining area, and kitchen.
In the living room, the brick walls have been painted white, and when paired with light wood elements, a fireplace, and comfortable furnishings, the room becomes cozy and modern.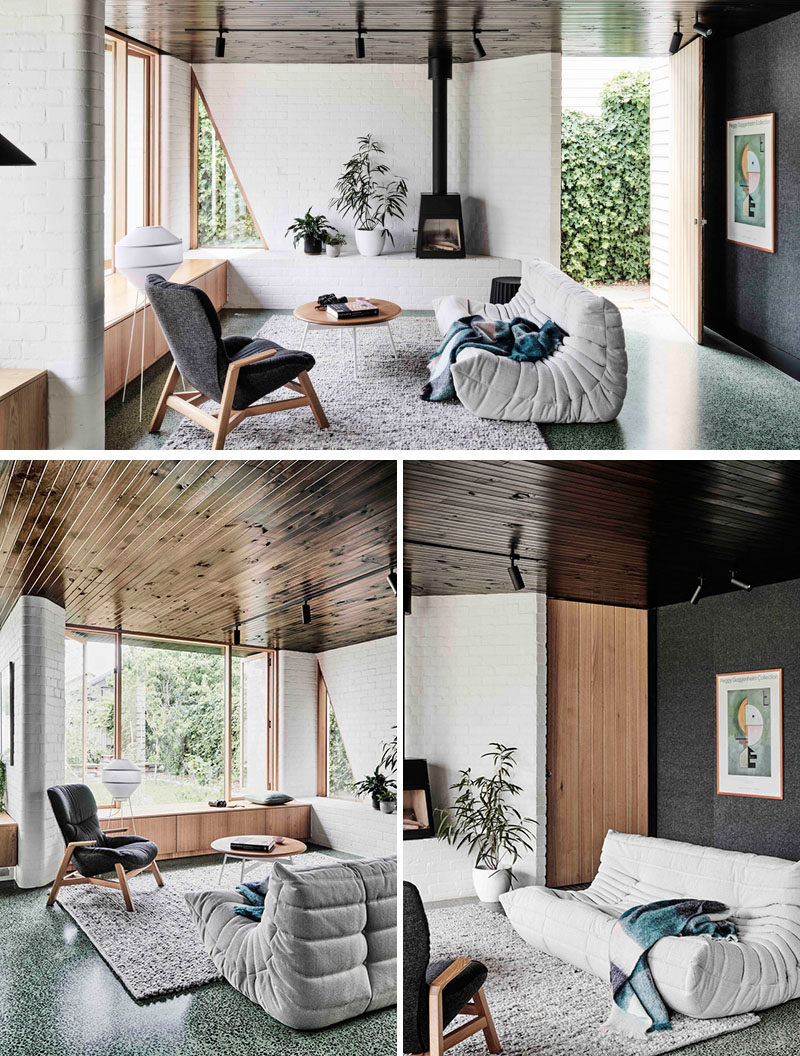 ---
Here's a closer look at the triangle window that's located in the corner of the living room.
---
---
The unique floor treatment that was used, which is essentially a topping screed, enabled the designers to include a two-pour concrete slab method, allowing them to insulate between the two slabs, and thereby making the space highly thermally efficient.
---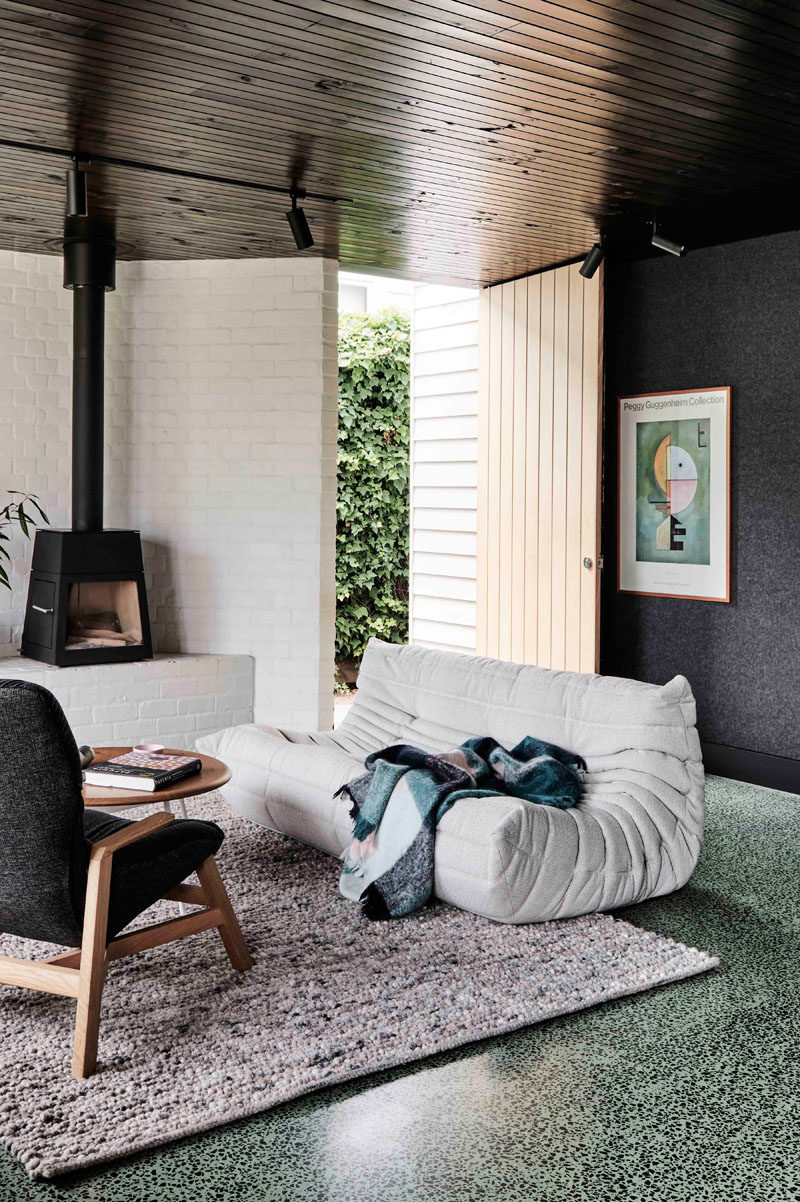 ---
Between the living room and the kitchen is the dining area, that features a light wood table and chairs. Off to the side of the dining room is a shelving unit for the home owners book collection.
---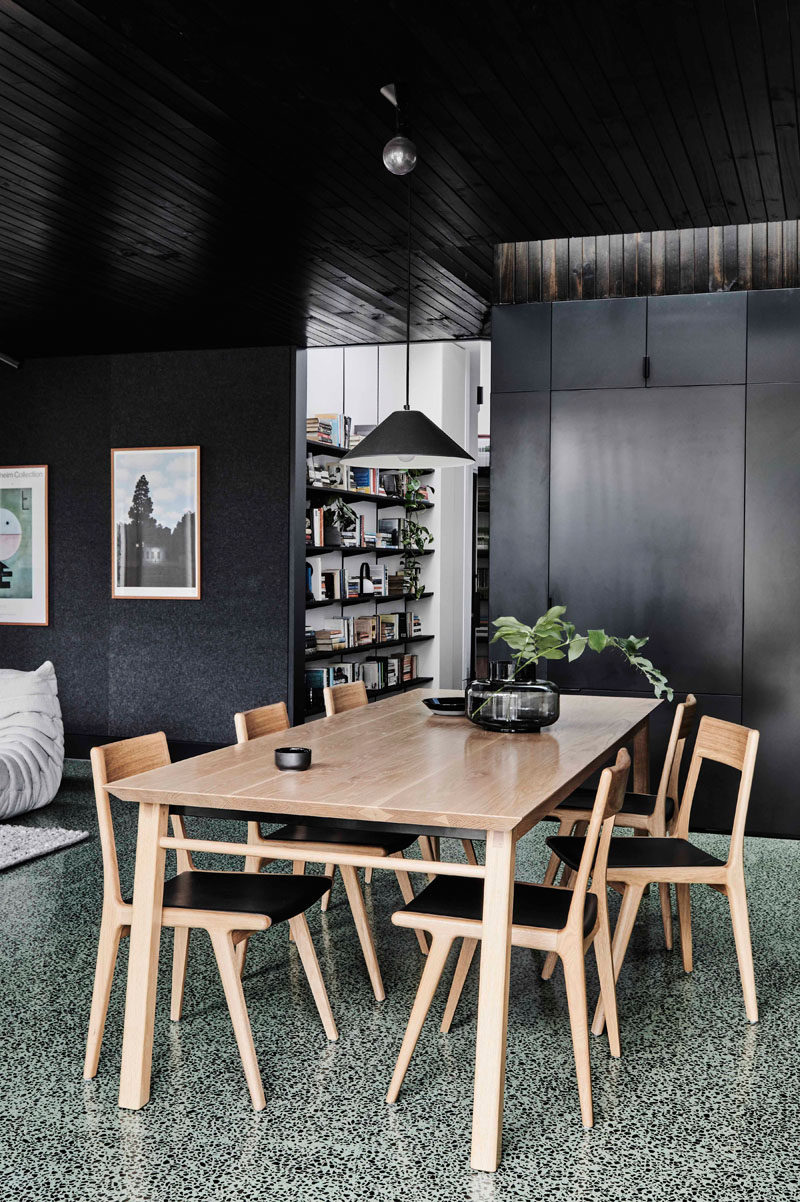 ---
In the kitchen, appliances like the fridge are hidden in plain sight within the dark cabinets, and a stainless steel backsplash helps to reflect light.
---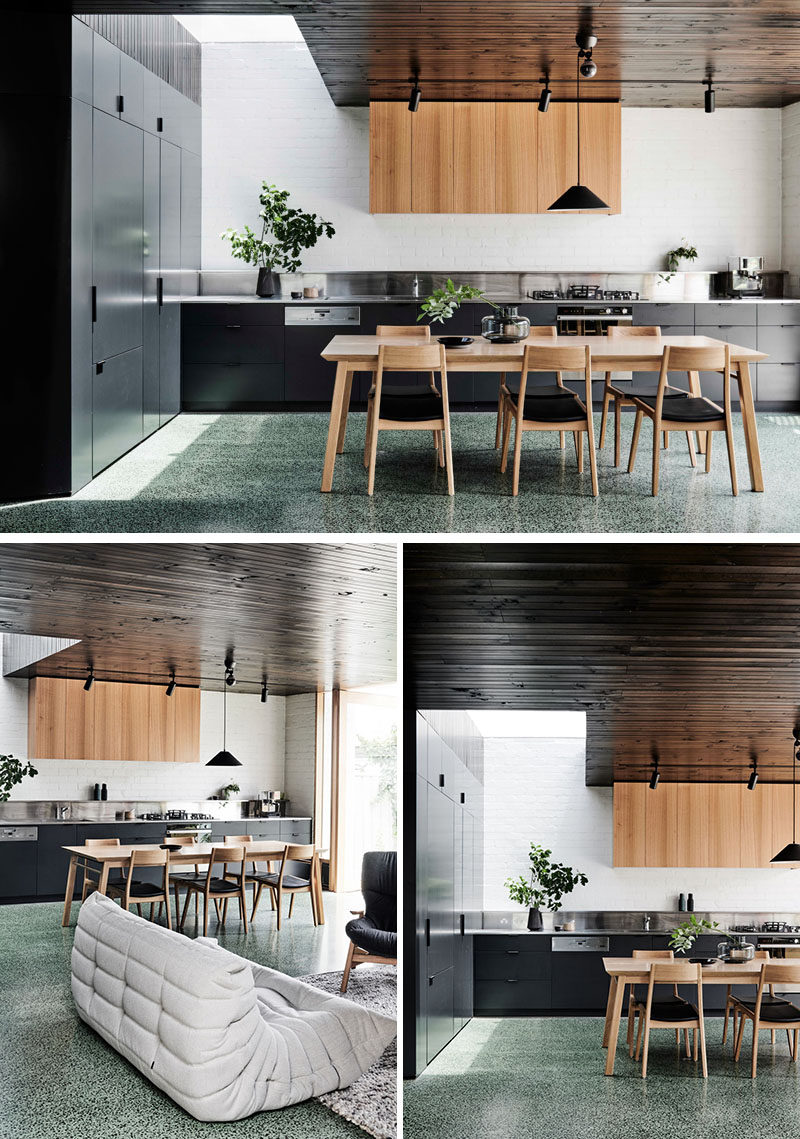 Photography by Tom Blachford | Styling by Ruth Welsby | Structural Engineer: R. Bliem & Associates | Building Surveyor: Fotia Group | Builder: GC & F Constructions
---