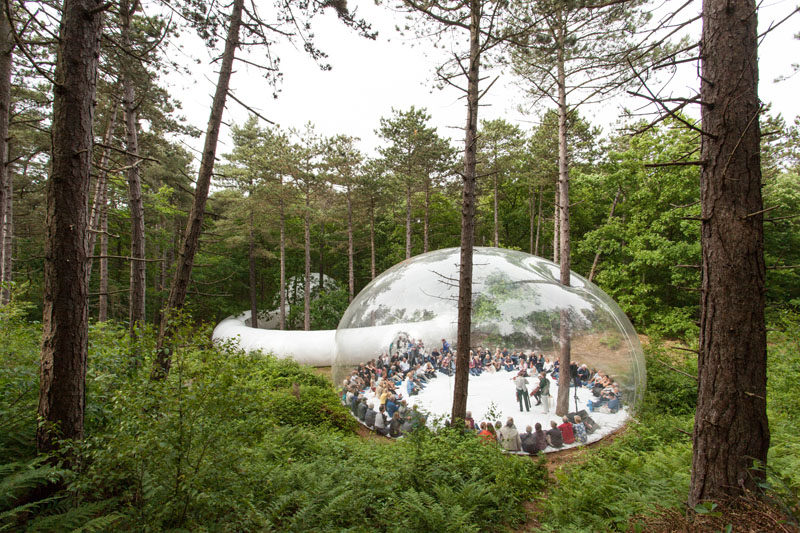 Plastique Fantastique designed this mobile bubble-like structure that was created for the LOUD SHADOWS project at the Oerol Festival in The Netherlands.
Created as a joint project of between Kate Moore, The Stolz, LeineRoebana and Plastique Fantastique, the mostly transparent structure is in direct contact with the surrounding environment and provides a slightly altered view of the outside, challenging the perception of time.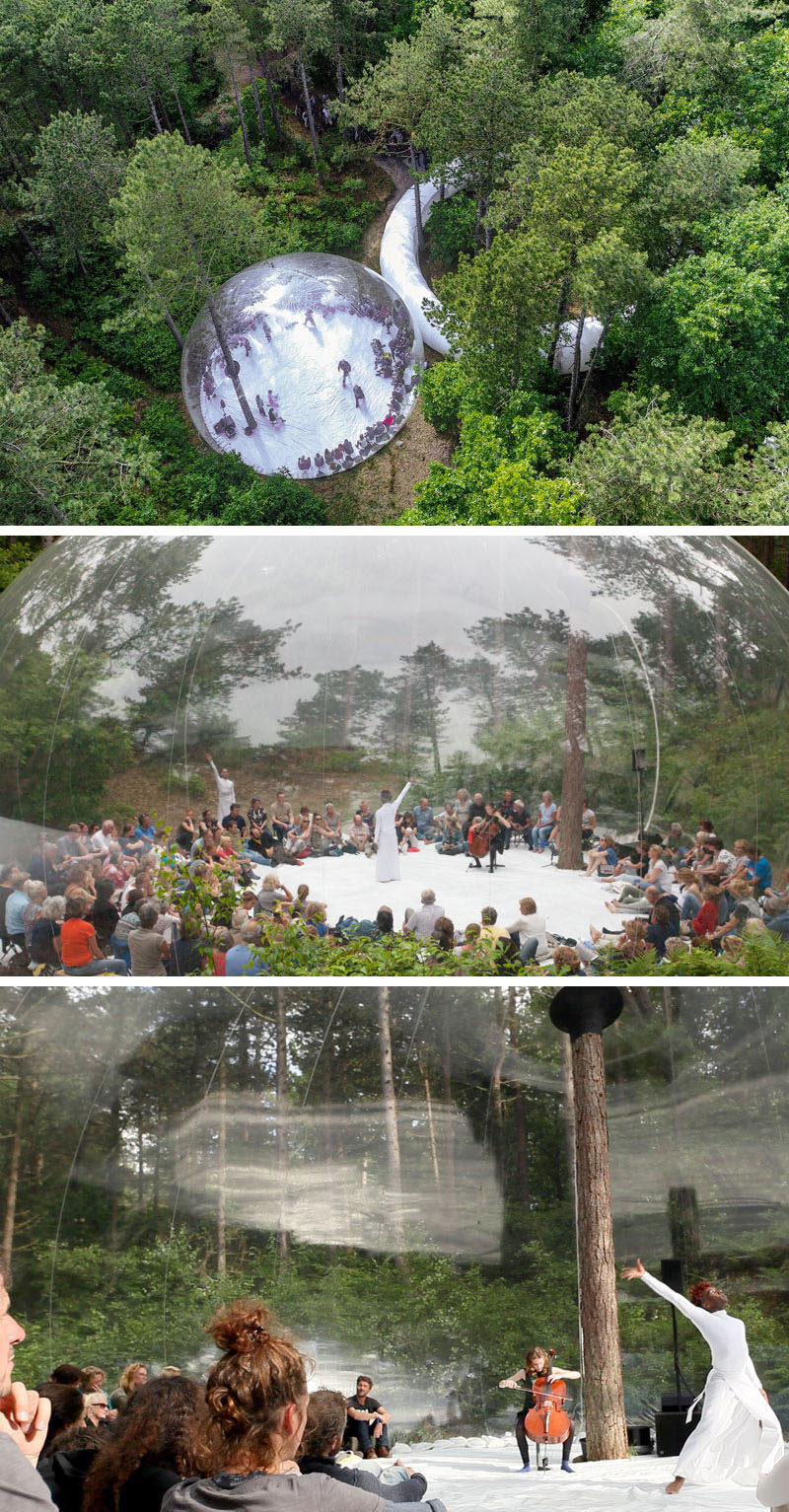 ---
Leading to the second structure, a white enclosed circular path with large window panels allows spectators to view the outdoor portion of the structure, where more of the project is performed.
---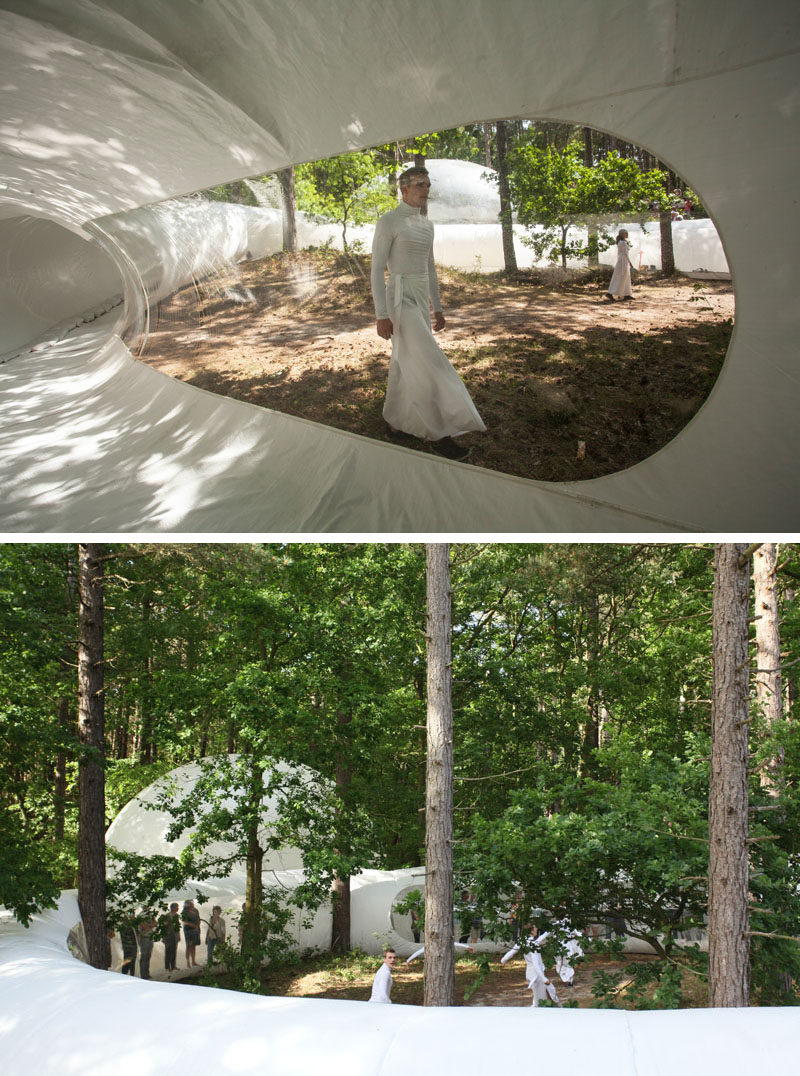 ---
The last dome structure is frosted white, which creates hazy views of the outdoor landscape. Providing a unique twist for acoustics, this space has been designed to blend the art of dance and music together.
---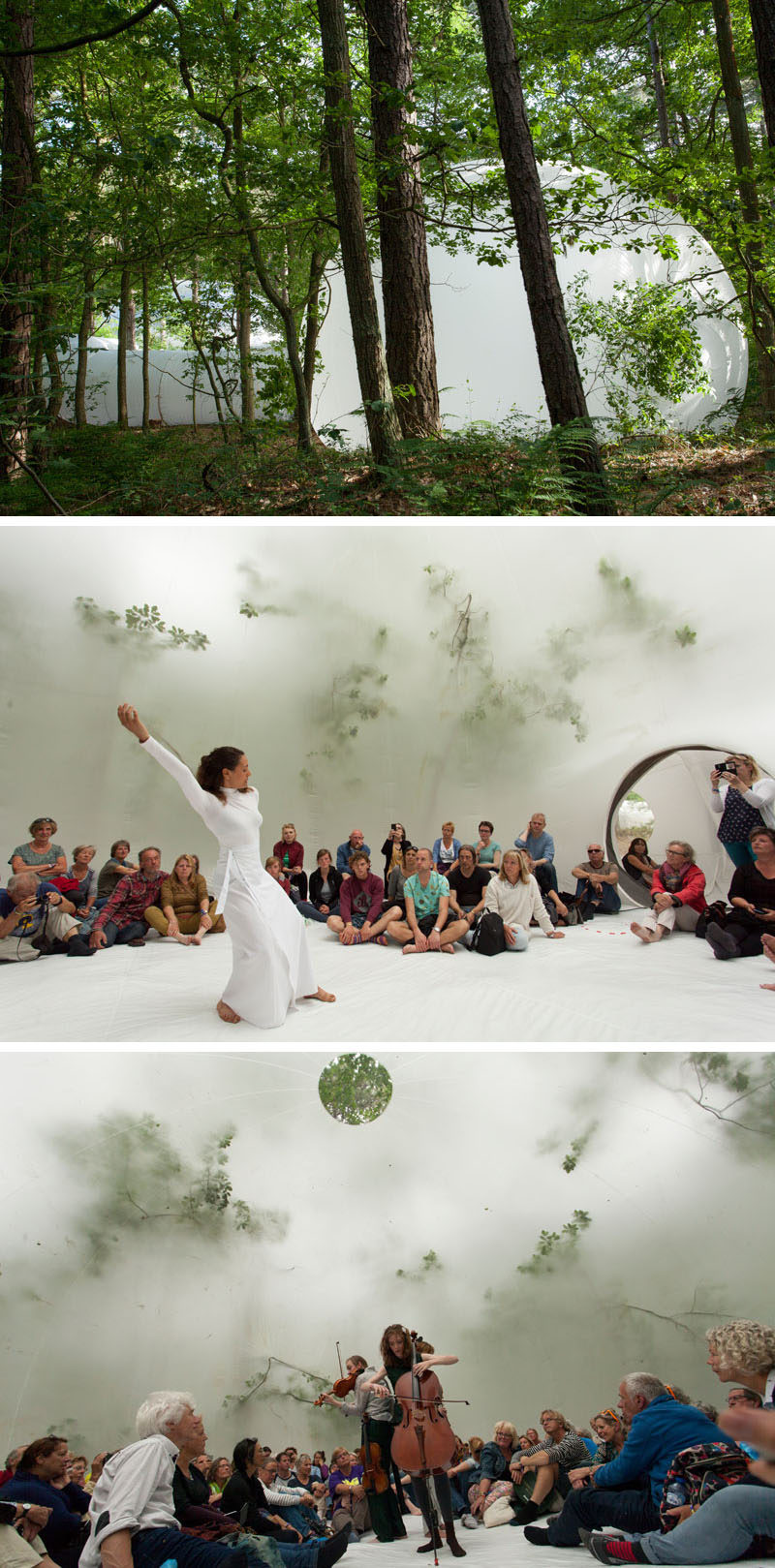 Photography by Jelte Keur, Maria Turik, Yena Young, Marco Canevacci
---