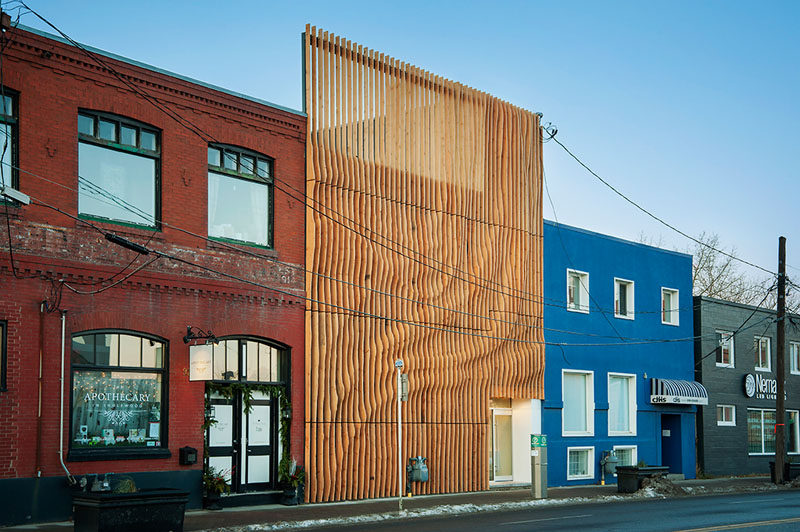 When tasked with the challenge of transforming both the interior and exterior of an outdated office building into a yoga and pilates studio, Calgary-based Modern Office of Architecture + Design (MODA) set out to create a look that expressed both the brand of the studio and interacted with the community in the area.
Using 100 year old fir reclaimed from an abandoned grain storehouse, MODA created a screen of fins over top of the concrete exterior of the building.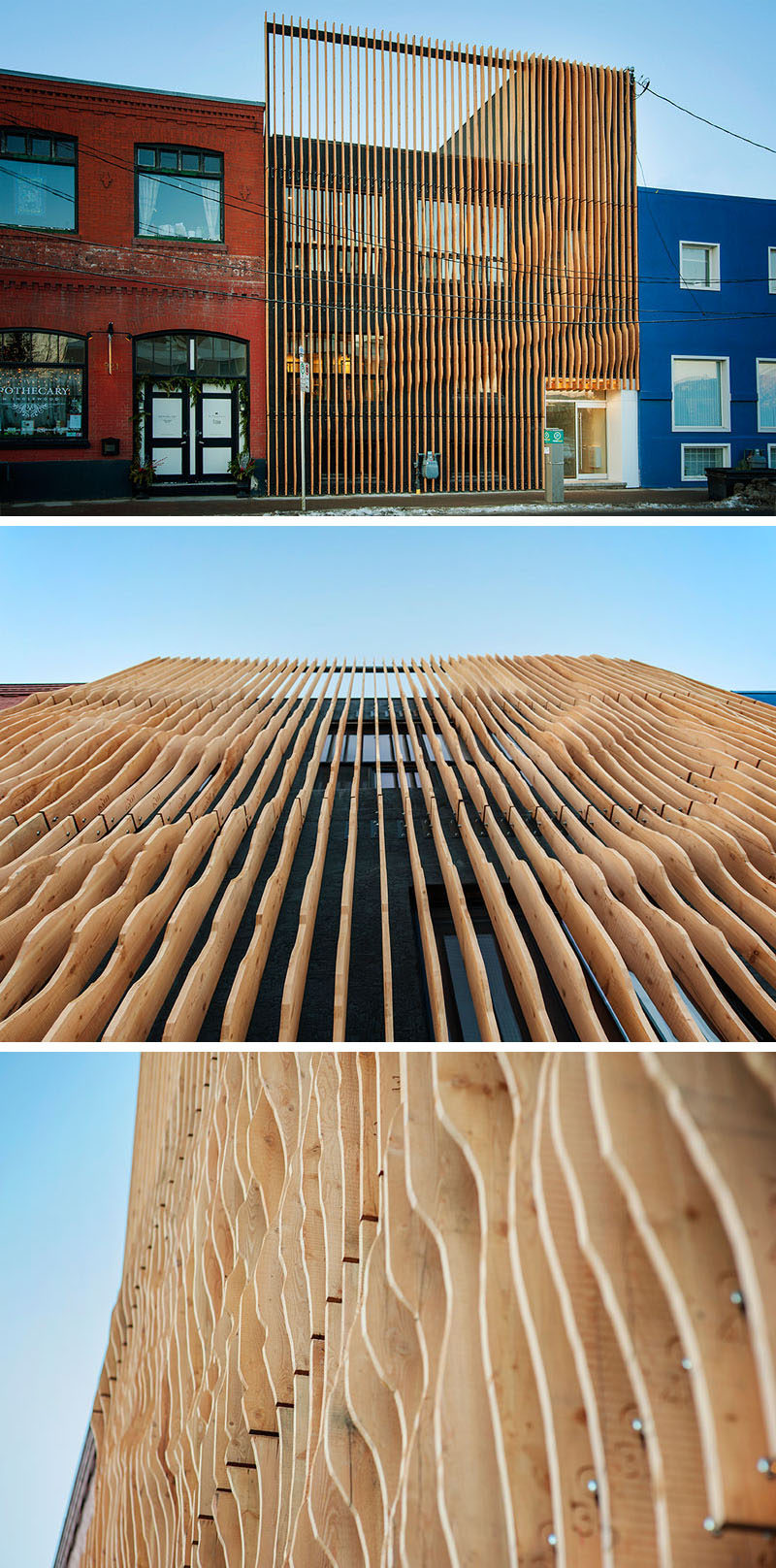 ---
The smooth, textured, topographic appearance of the screen was designed to replicate the flowing movements happening inside the studio.
The shapes and layout of the fins also creates a dynamic facade that appears to change depending on your location both inside the building and while on the street.
---