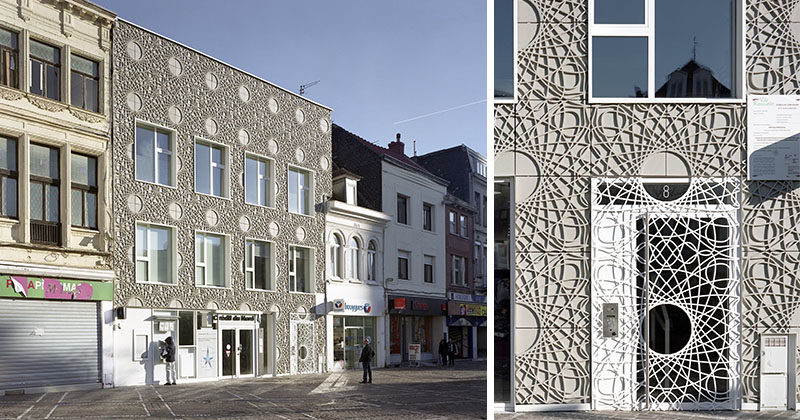 D'HOUNDT + BAJART architects & associates were asked by a property developer to create a decorative facade for a building in Tourcoing, France, that's home to a bank on the lower floor and eight apartments on the upper floors. As the building is in a prominent position in the city centre, the decorative facade adds an artistic touch to the street for passerby's to enjoy.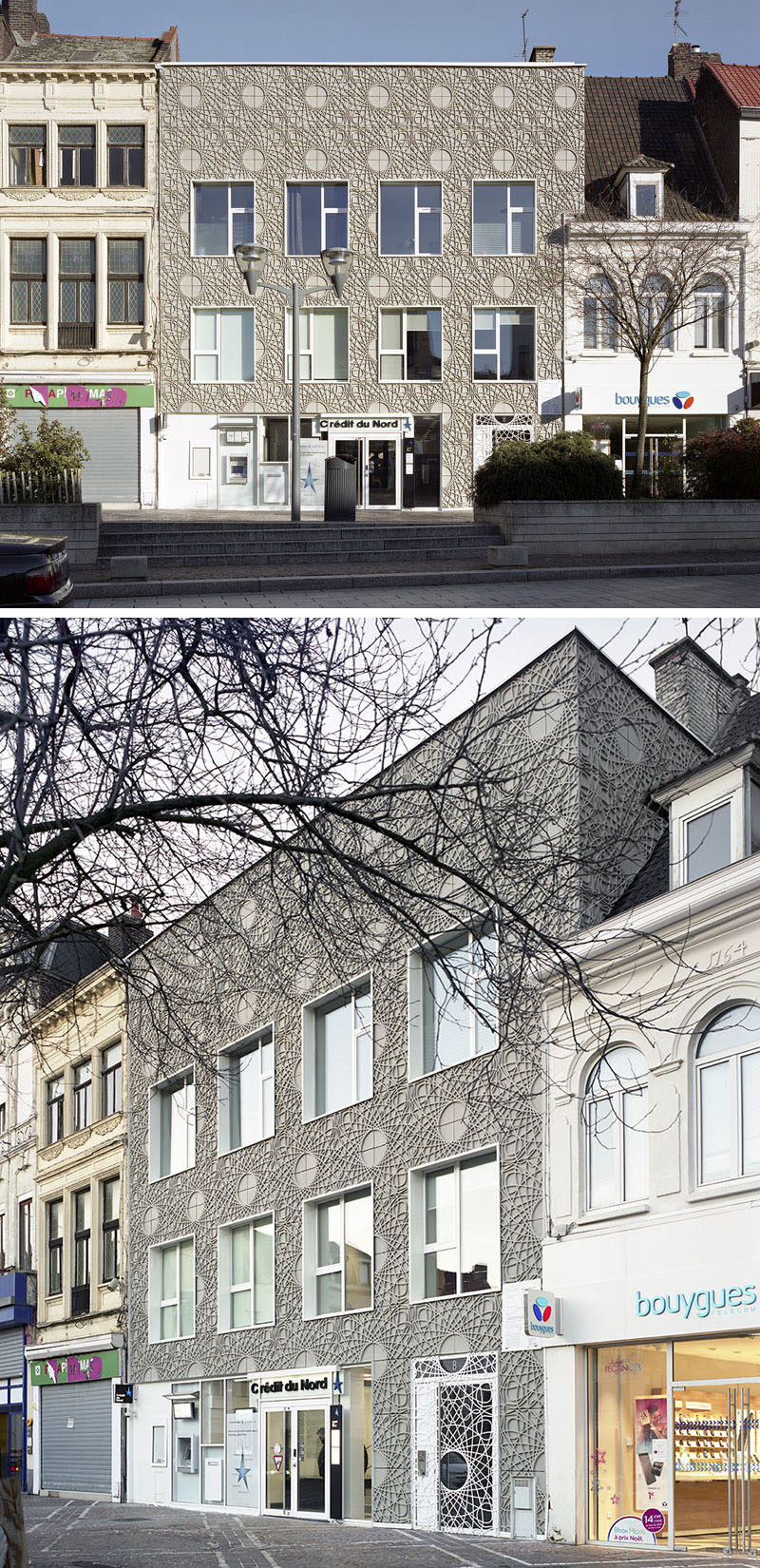 ---
To come up with the design, the architects looked at the history of the building and one the current occupants, which in this case is a bank.
Inspired by the delicate drawings of the guilloche (architectural ornamentation that resembles braided or interlaced ribbons) that are found on the bank notes, the designers created a motif of interlacing rosette threads around empty circles, that could be made into panels of int
---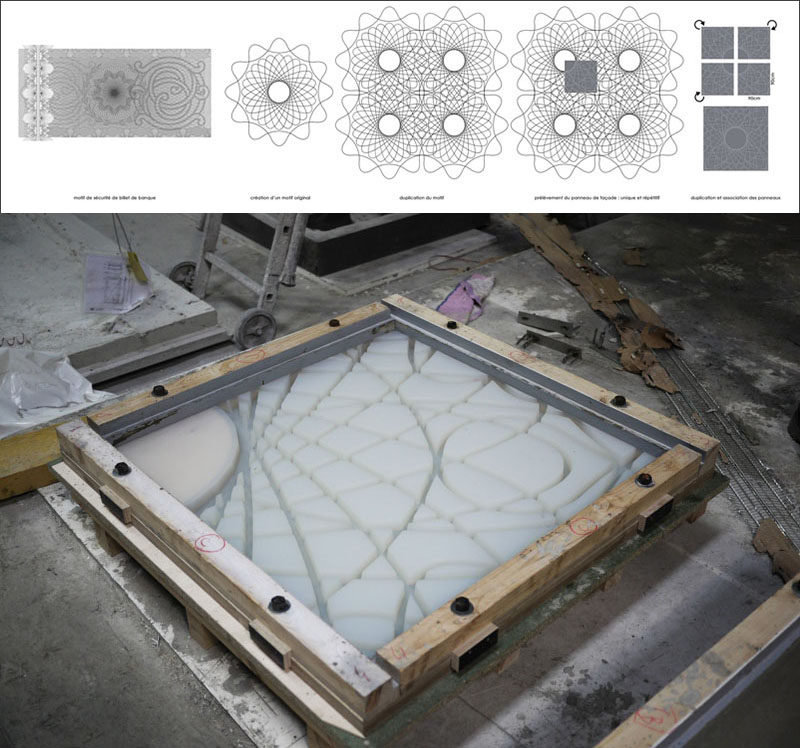 ---
After the mold is created for each panel has been created, the concrete mixture is then poured into the molds and left to cure. Once dry, they are then removed from the molds.
---

---
Once the panels are ready, they are then attached to the original building. Each of the panels were affixed individually and cover both the front and back of the building.
---

---
Here's a close-up look at the panels and you can see that the pattern also covers the door to the lobby.
---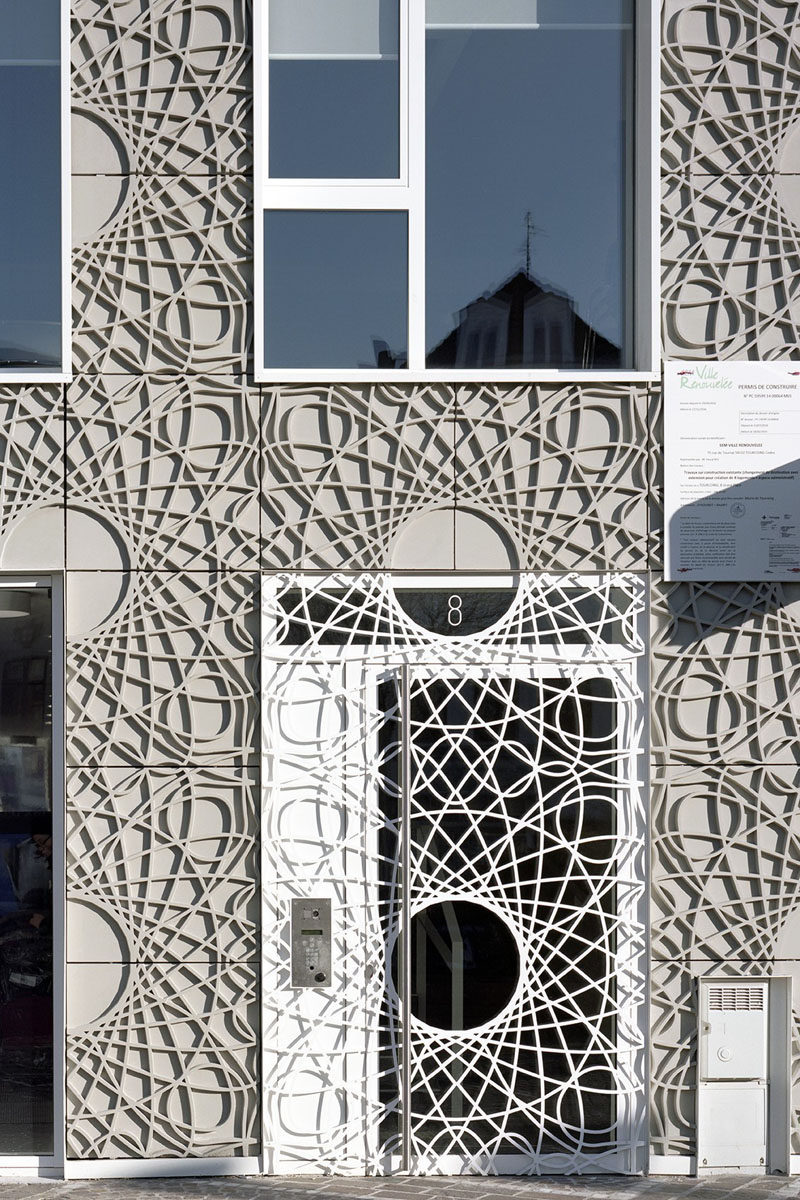 ---
Not only is the pattern on the outside of the building, but it also carries through into the lobby too.
---