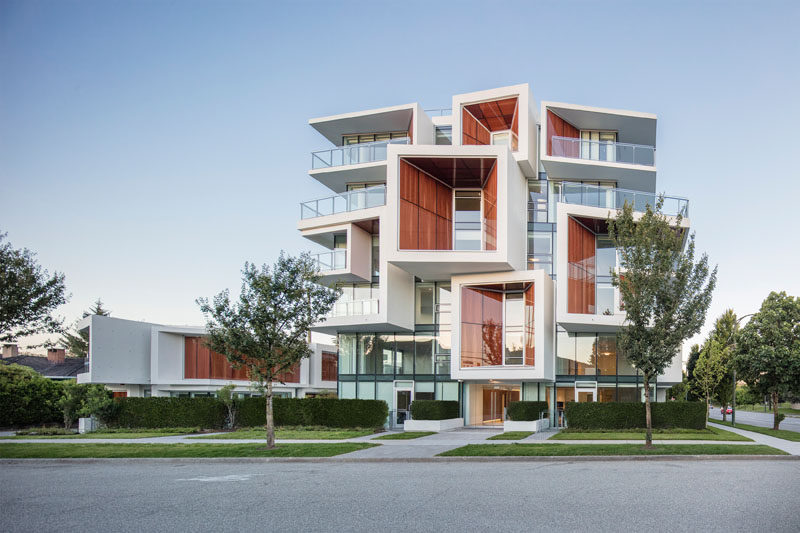 Arno Matis Architecture worked together with developer Buffalo Investment Canada, to design Aperture, a new multi-residential building in Vancouver, Canada.
After two years of research and design, the architects were able to create a building with apertures that are framed with natural wood-in-glass.

---
The natural wood-in-glass siding is a mahogany veneer encapsulated between two glass layers. The system allows the wood to be preserved in its natural form without staining or color treatment, and the richness of the natural wood grain is enhanced through refracted light.
---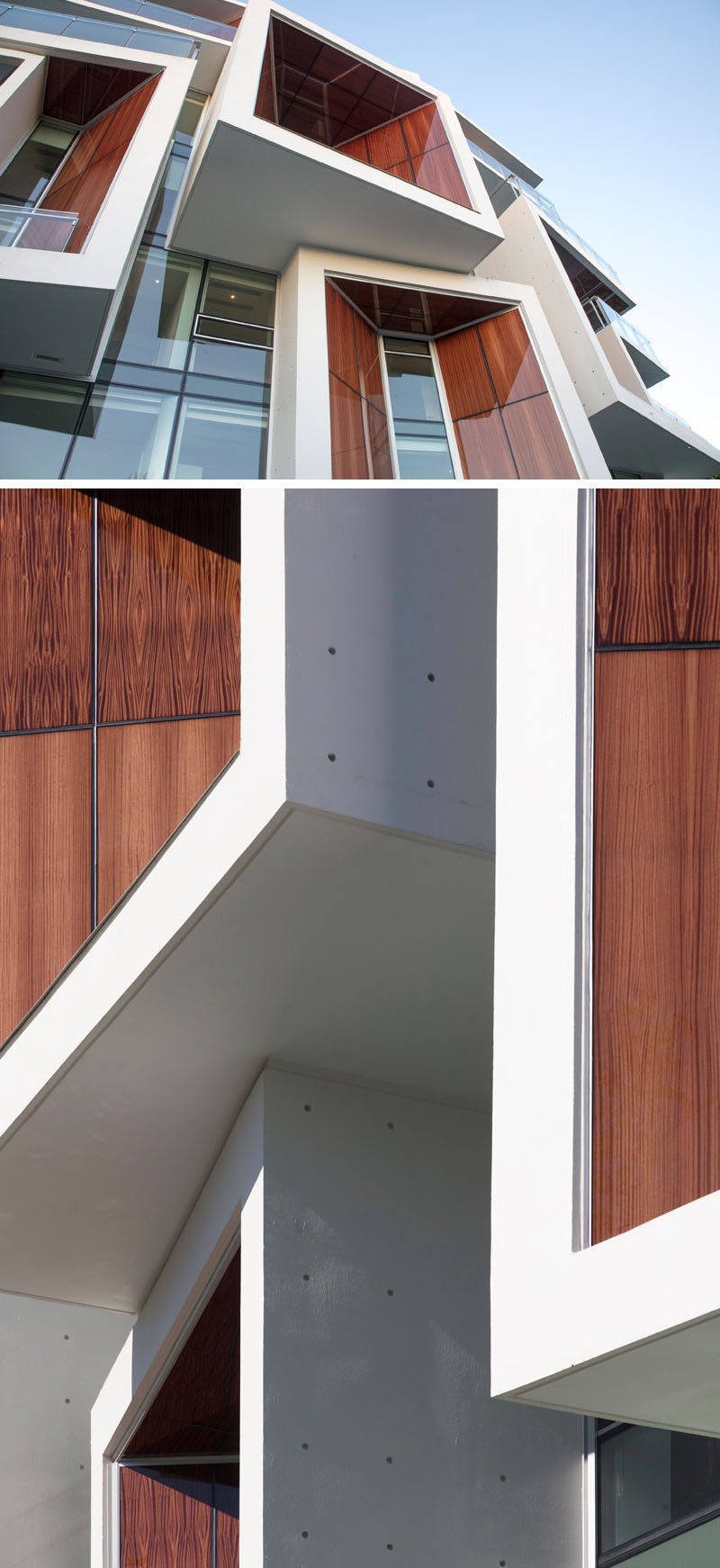 ---
The encapsulated UV glass protects the wood from weather exposure, eliminating the need for wood maintenance and staining. The insulated panels also reduce solar gain and increases the thermal resistance of the facade.
---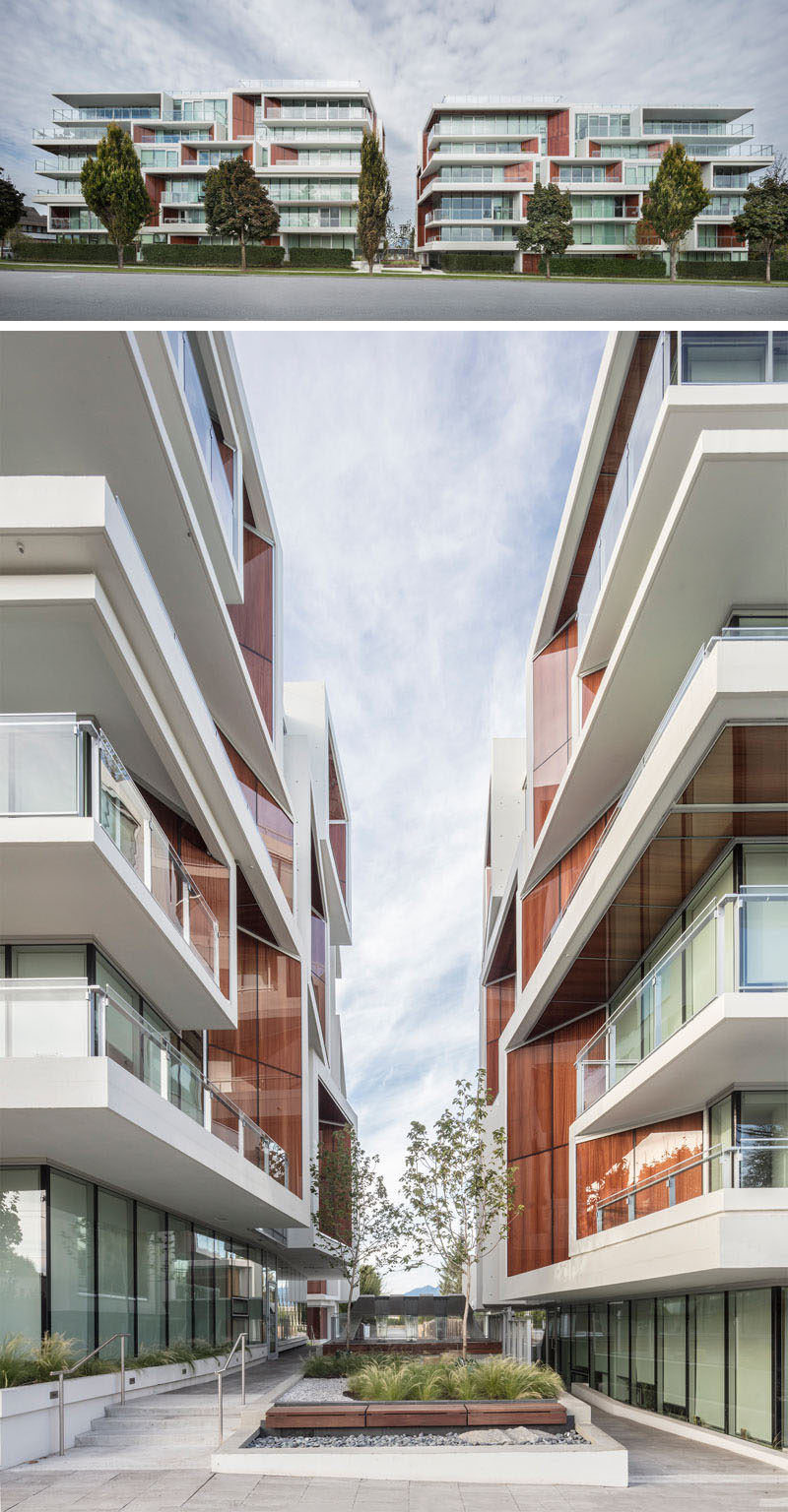 ---
The building blocks of the project are bisected with water gardens and bamboo courtyards, while green roofs and rooftop planters are on the top of each building.
---

Photography by Michael Elkan Photography | Architect: Arno Matis Architecture | Developer: Buffalo Investment Canada | Acoustic Consultant: Brown Strachan | Building Envelope: Spratt Emanual | Construction: Urban One Builders | Landscape Architect: Phillips Fervaag Smallenberg
---