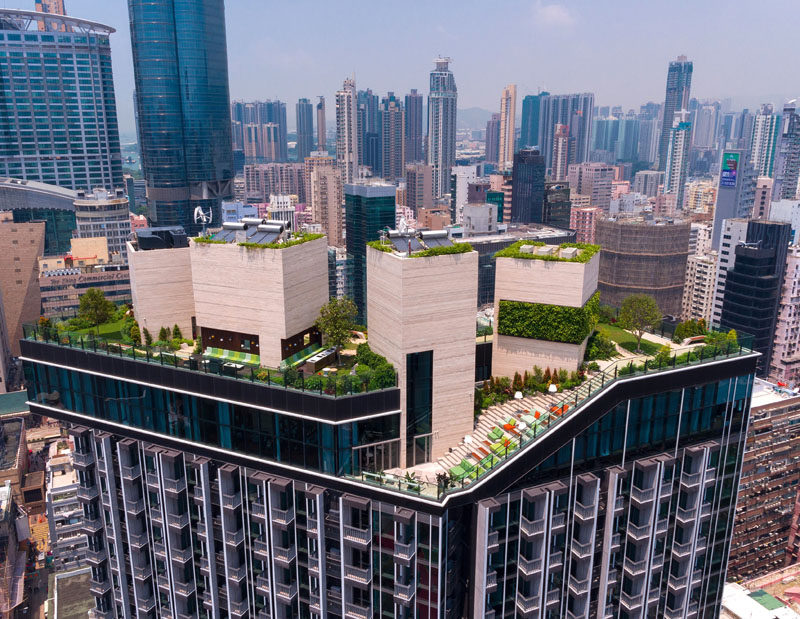 Hidden high above the busy streets of Mong Kok, Hong Kong, is the recently completed Skypark, a rooftop residential clubhouse designed by architectural firm concrete.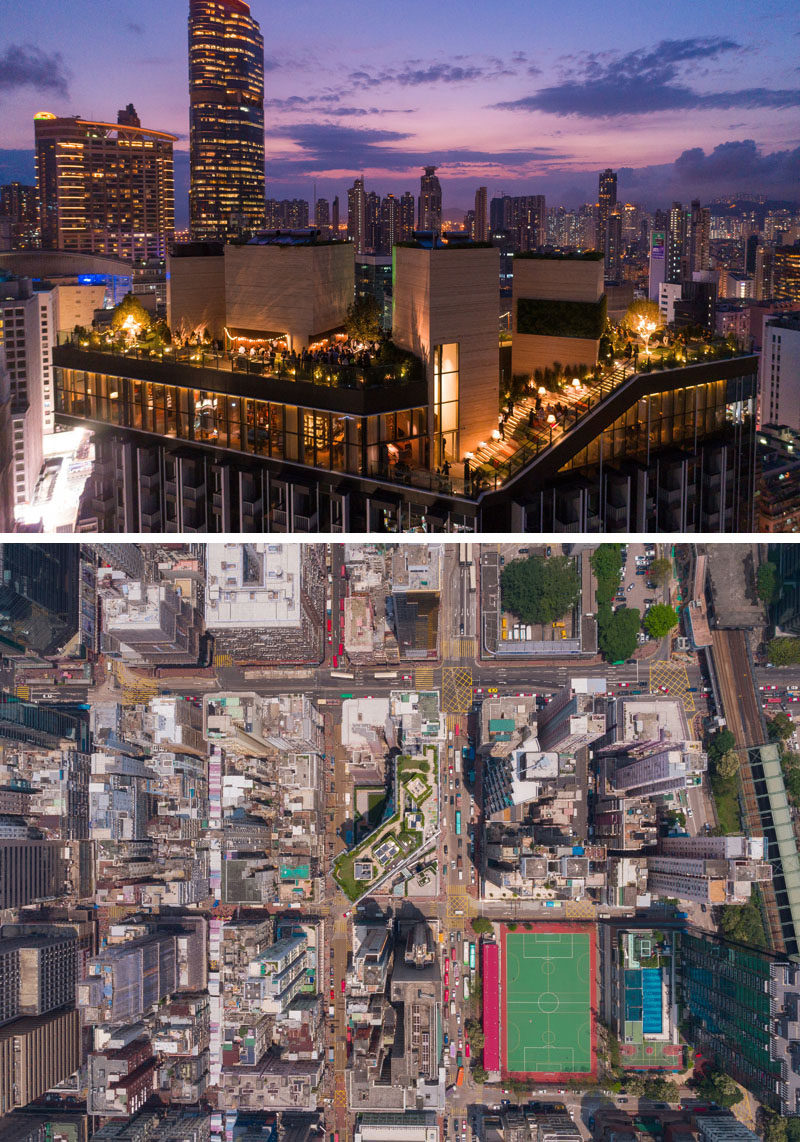 ---
Working together with Hong Kong based New World Development, led by Mr Adrian Cheng, concrete created Skypark that sits on top of the Skypark Tower, and acts as an escape from the city.
---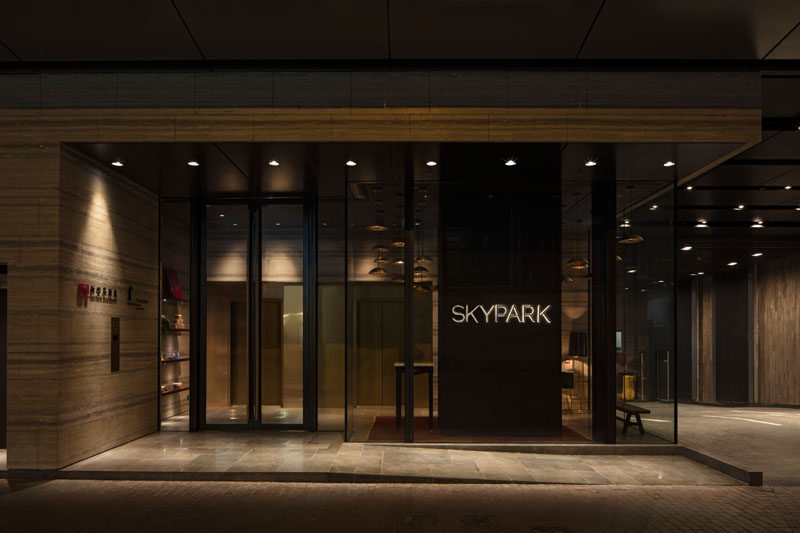 ---
concrete worked closely with P&T architects and landscape architects ALN, to create a clubhouse that's open but at the same time the space is limited allowing residents to connect with each other. In the clubhouse there's a variety of different areas that residents can relax in, like the bar.
---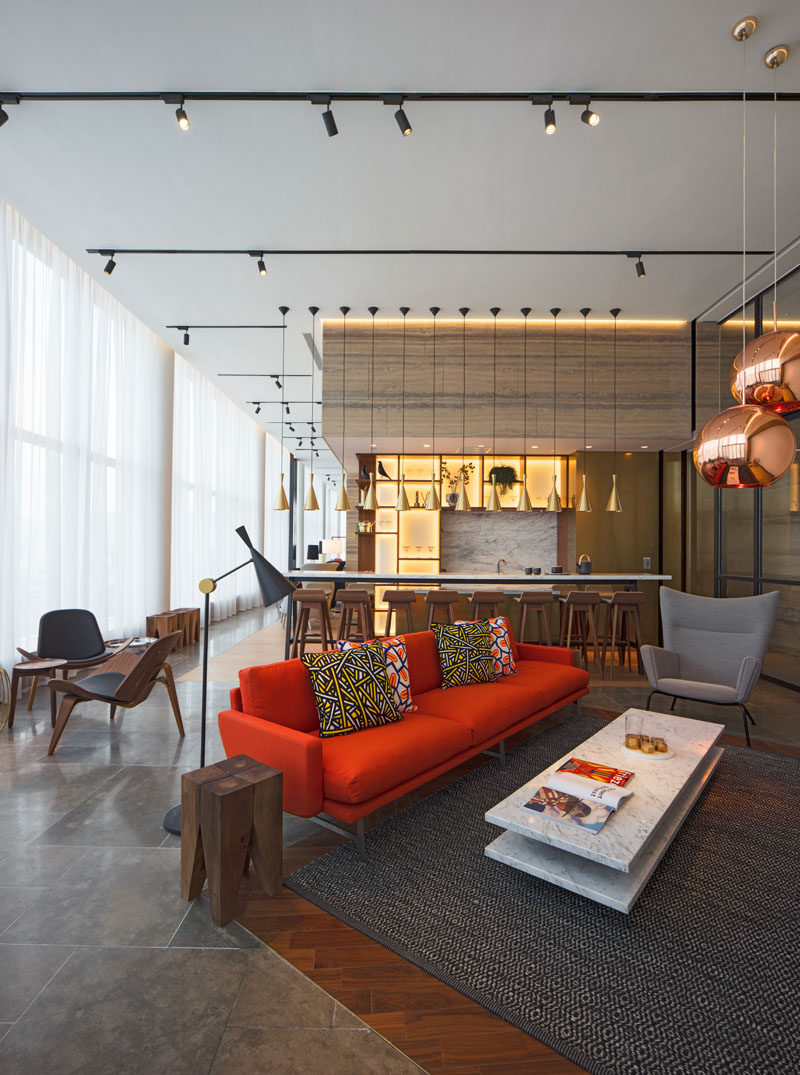 ---
There's also a kitchen and dining area with a large table and a separate sitting area.
---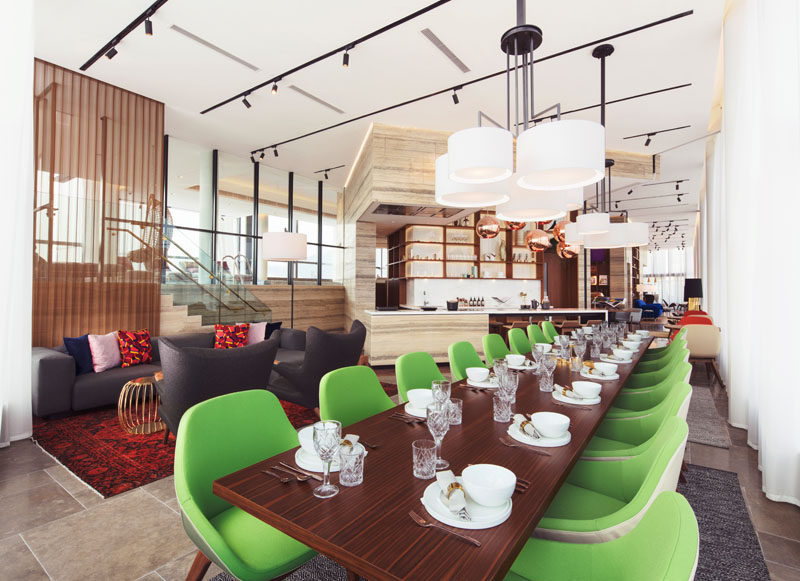 ---
For a quiet spot, there's a library with work table and reading chairs.
---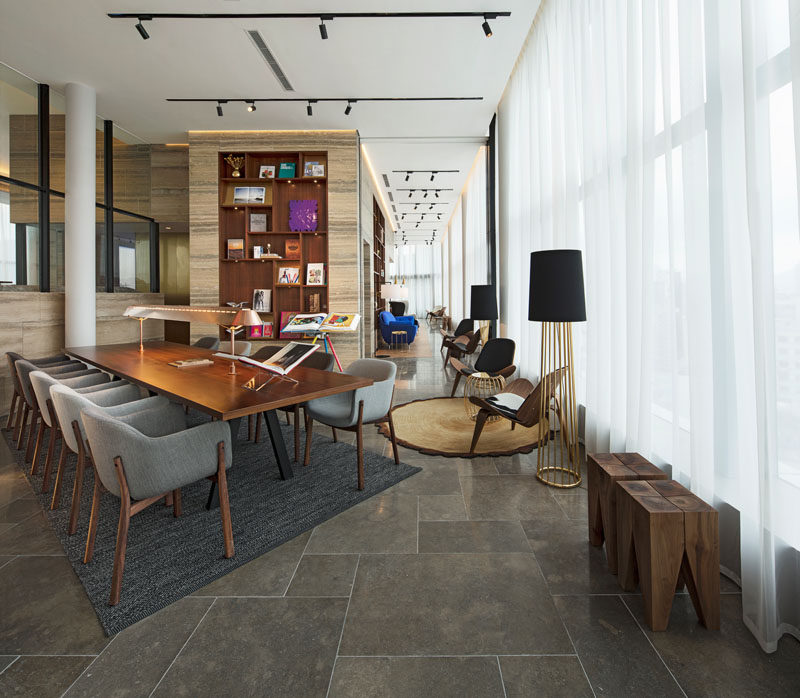 ---
There's a gallery wall full of art.
---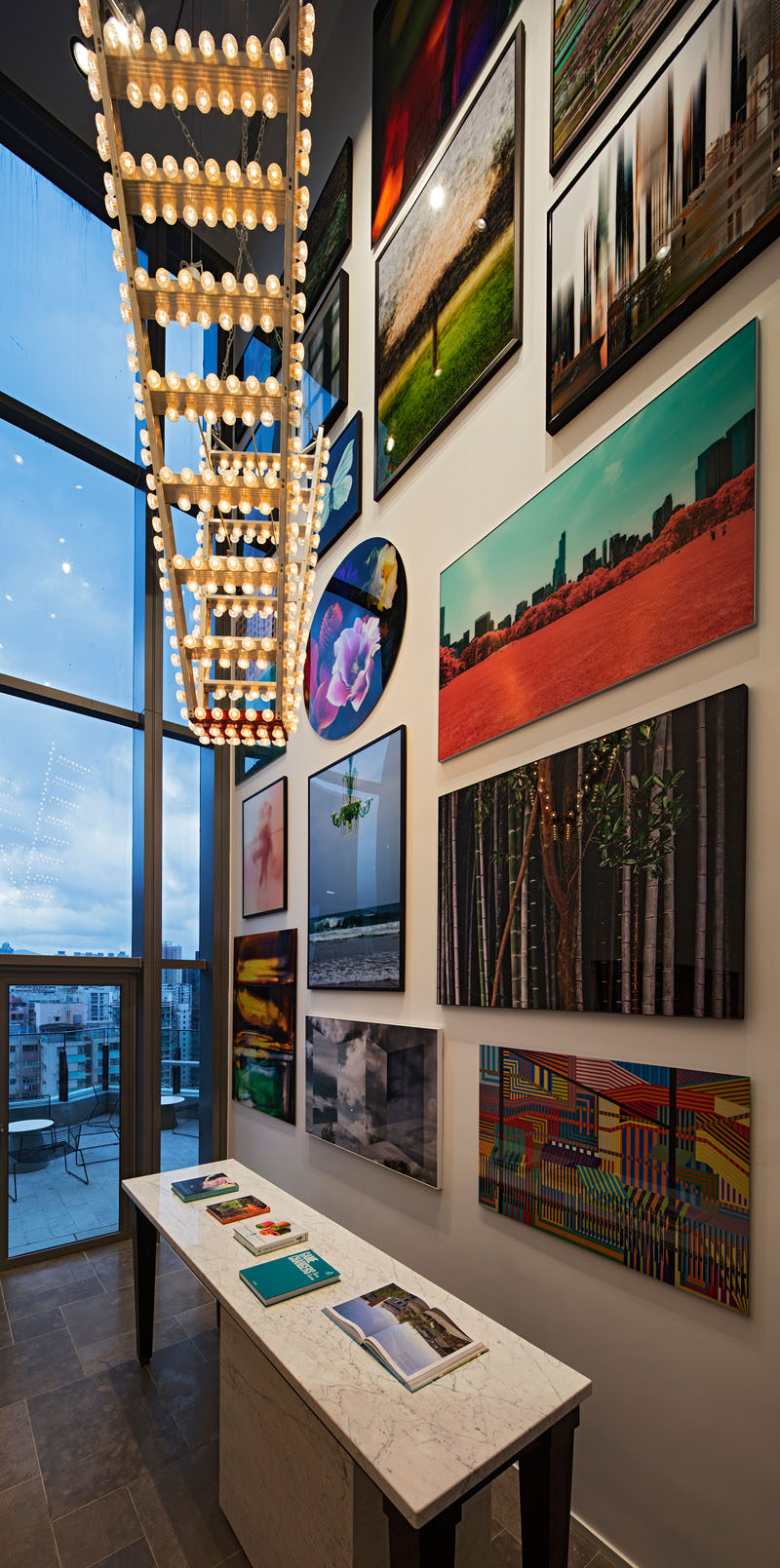 ---
The clubhouse also has an indoor swimming pool and lounging area with picturesque views of Hong Kong.
---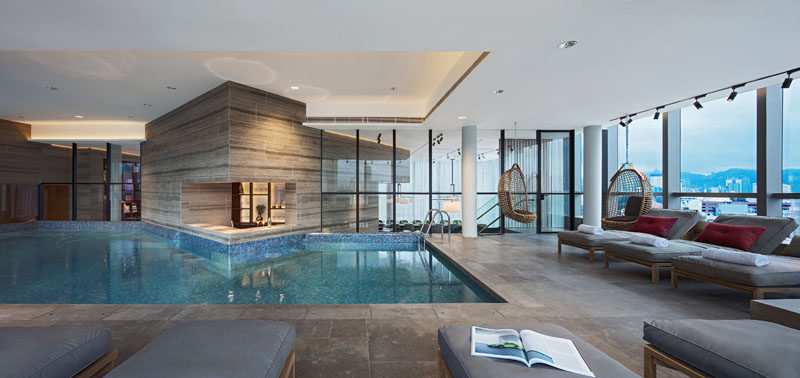 ---
Outside, there's the grand staircase that leads to the upper floor of the clubhouse. The stairs, with hidden lighting, also have multiple seating areas available as you climb the stairs.
---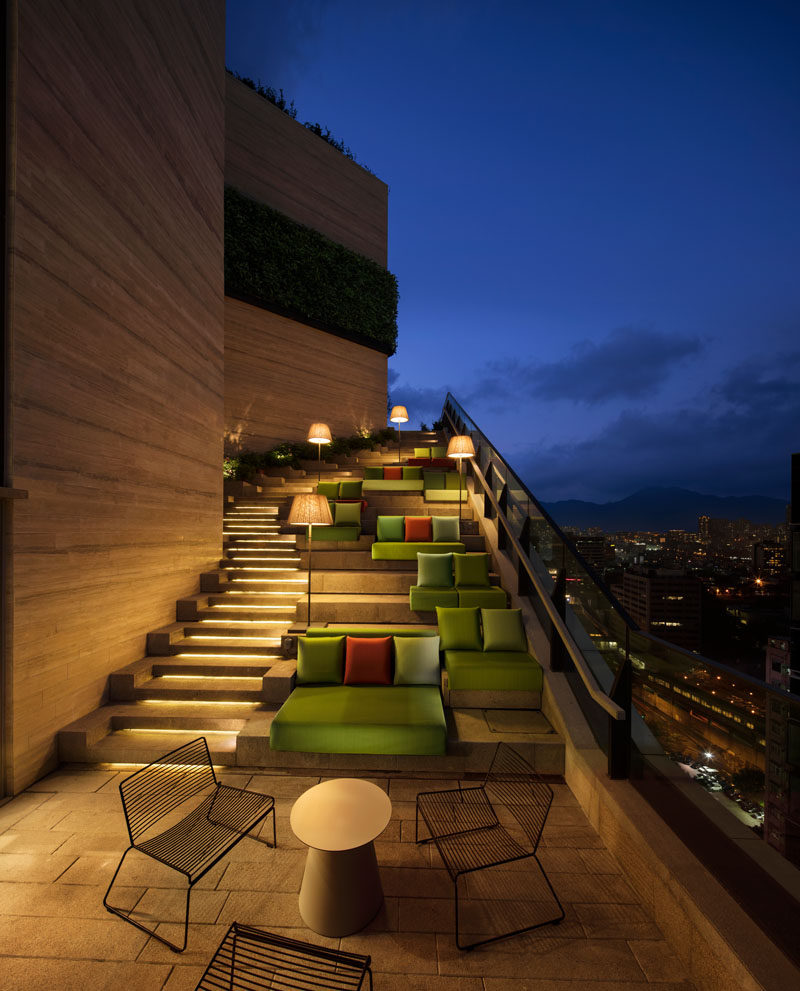 ---
At the top of the stairs is a rooftop park, complete with trees, a grassy area and benches.
---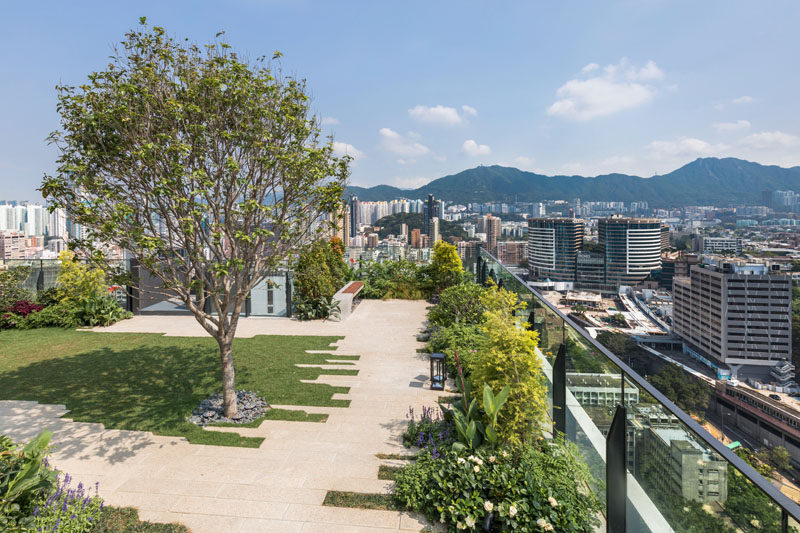 ---
And if the building residents want to have a barbeque, there's also an area for that with built-in bench seating and wood accent walls.
---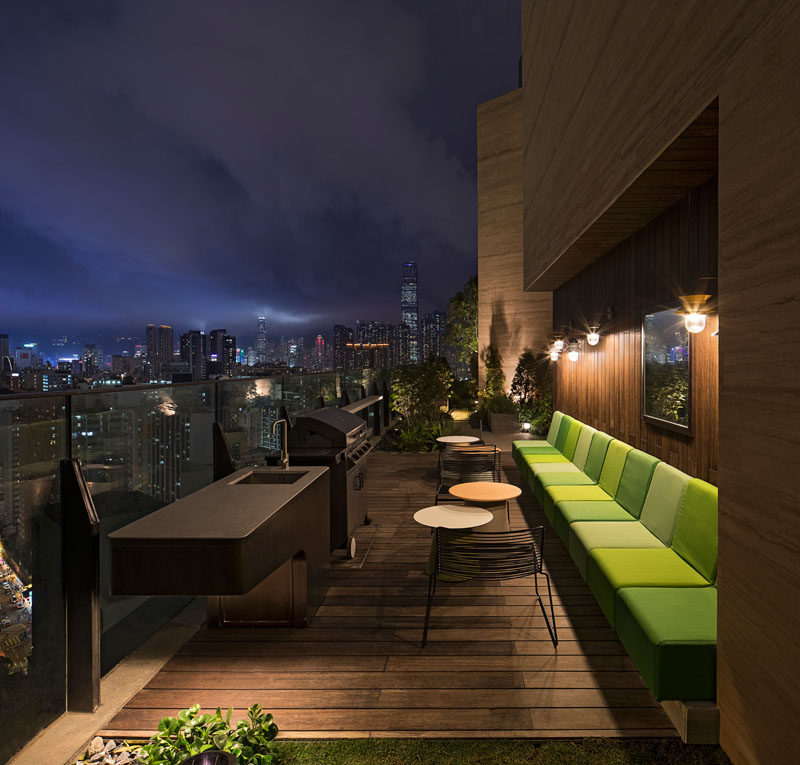 ---