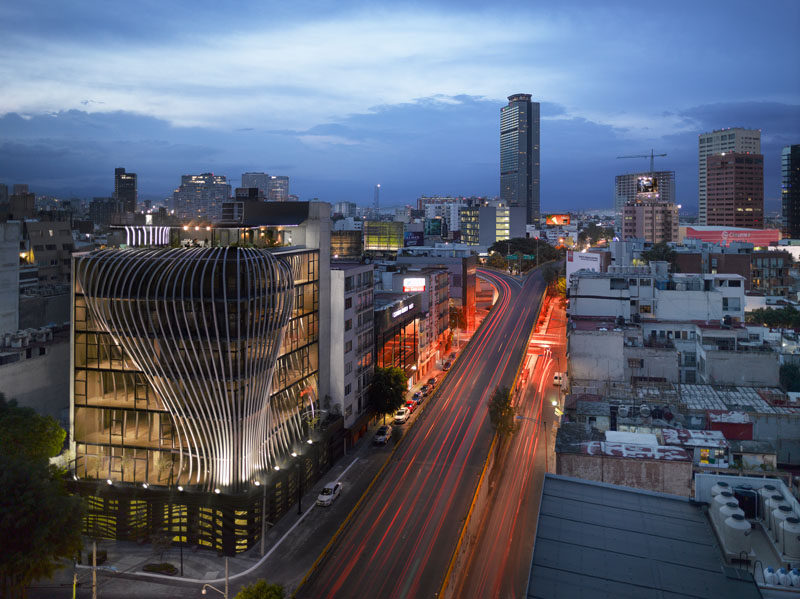 Grupo Anima, among other developers, are aiming to regenerate the historic area of the Cuauhtémoc neighborhood in Mexico City, and as part of a 20-year vision to achieve this, they began collaborating with Belzberg Architects to create Rio Timber 29, a dramatic new commercial building.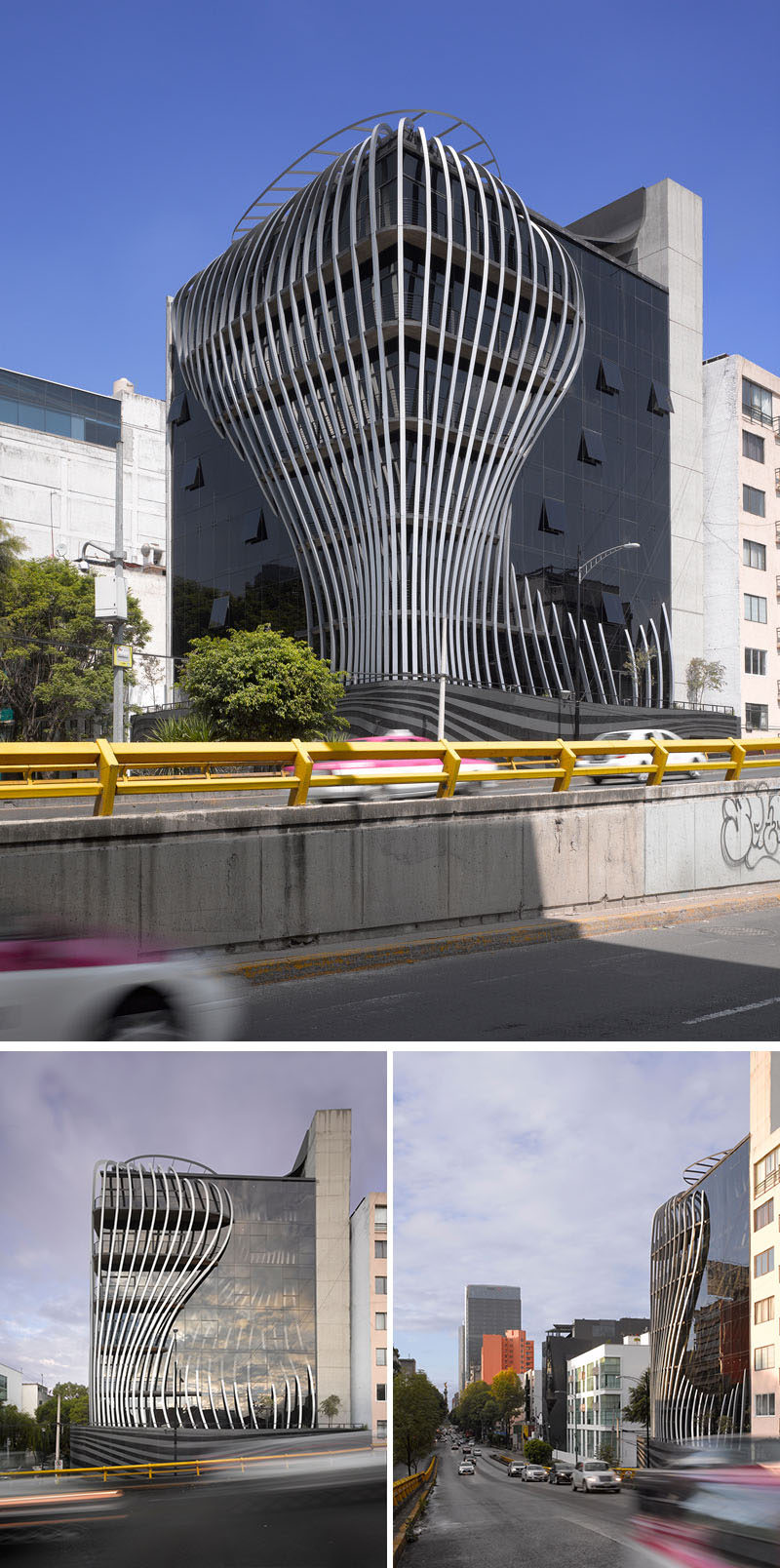 ---
To make the building stand out, Belzberg Architects added a fluid and habitable facade that's made from continuous vertical fins that counteract the project's otherwise rectilinear geometry.
---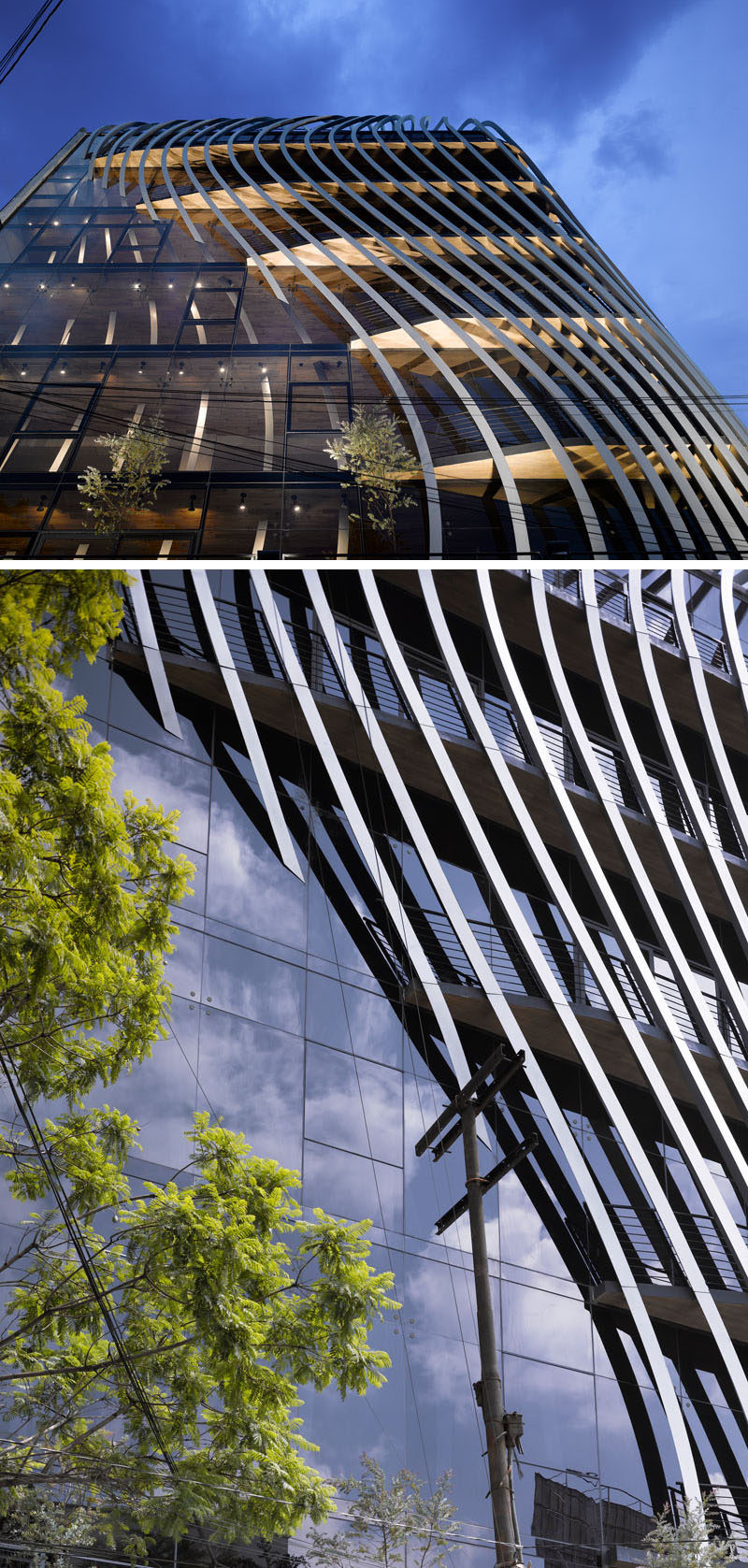 ---
Belzberg Architects explain, "Using digital design tools, digital fabrication techniques, and collaborating closely with our inter-disciplinary team, we created 272 unique, three-dimensionally curving aluminum fins that attach to the glazing and concrete slabs. Their triangular geometry allows, among other things, for the welded form to achieve the desired curvature without additional jigs or mold."
---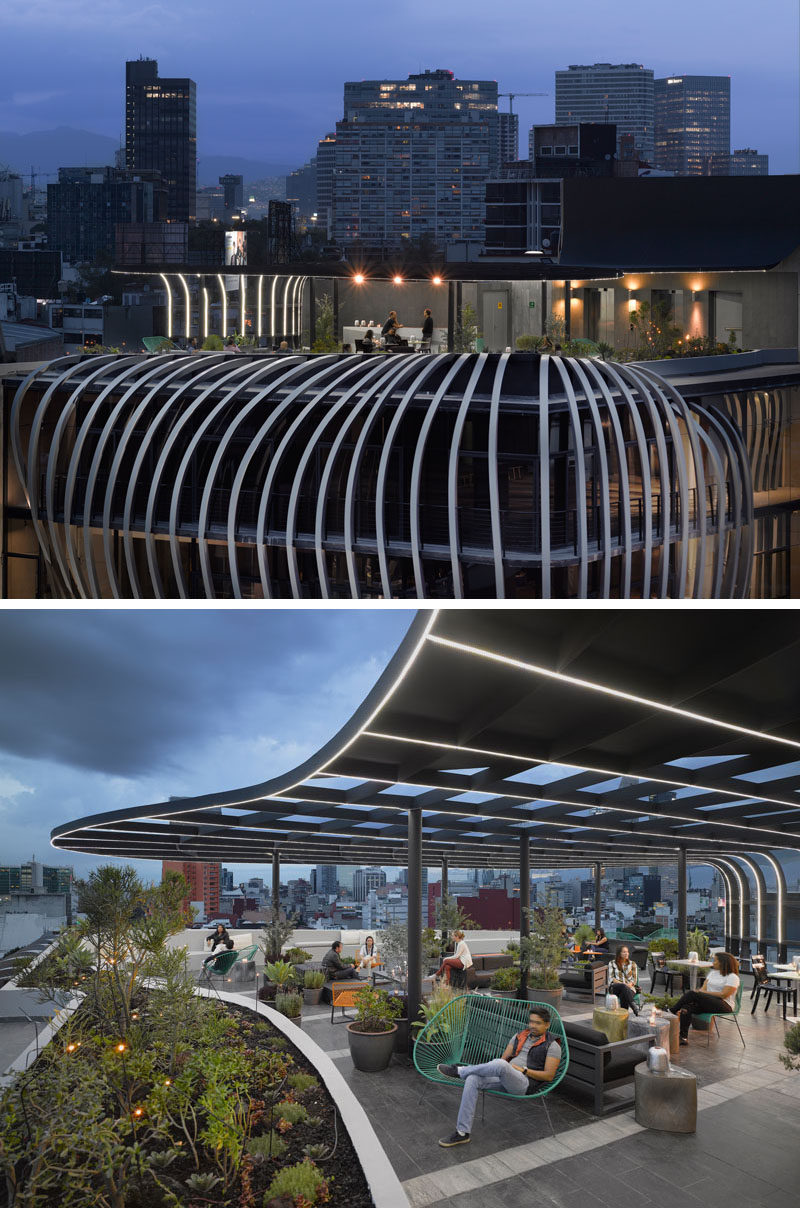 ---
All of the fins span one story, allowing them to be installed and look like one long vertical element. Due to the design of the building, some of the fins allow for one-meter deep to be created on the exterior, while on the interior, they carve out alcoves.
---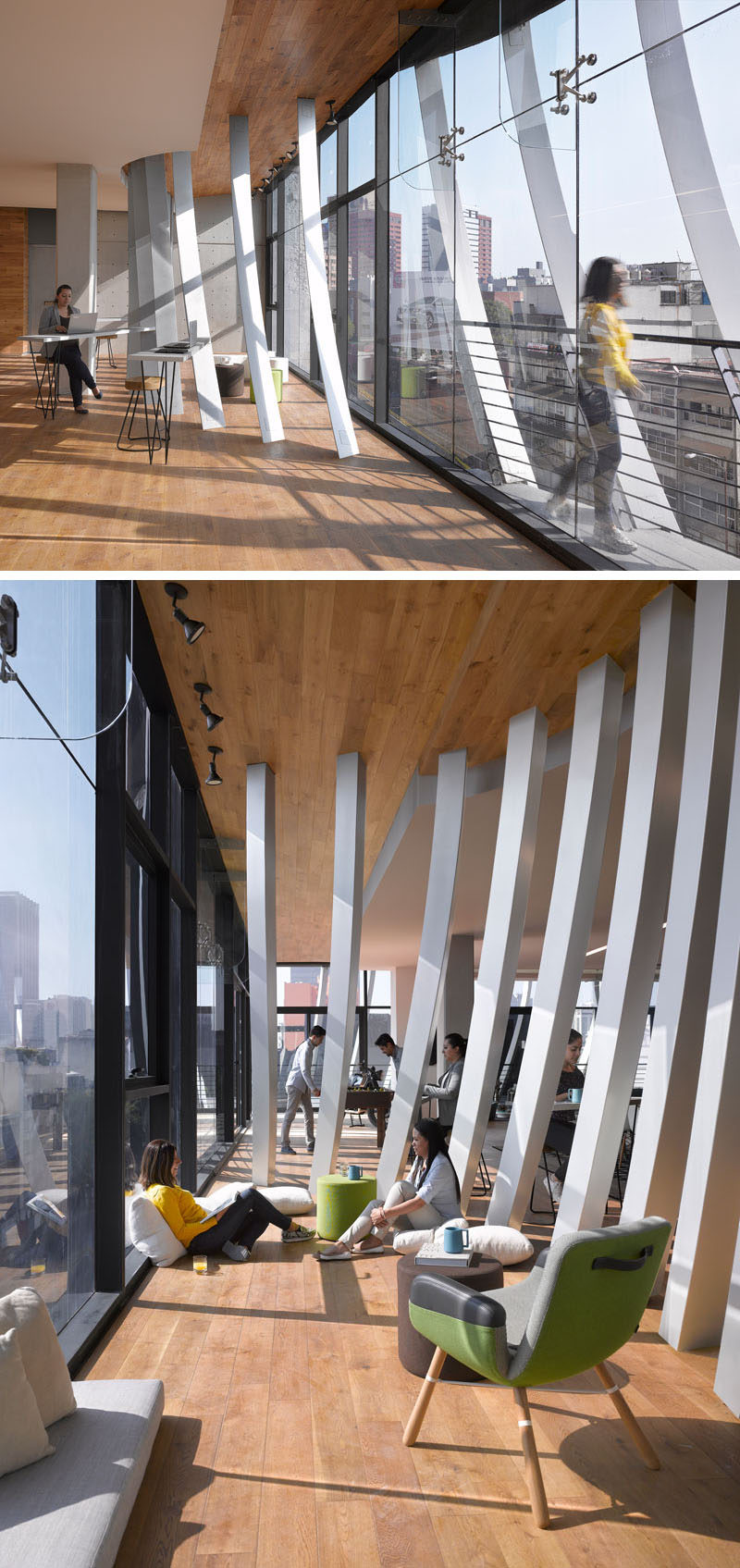 ---
Here's a closer look at some of the fins that travel from the exterior to the interior.
---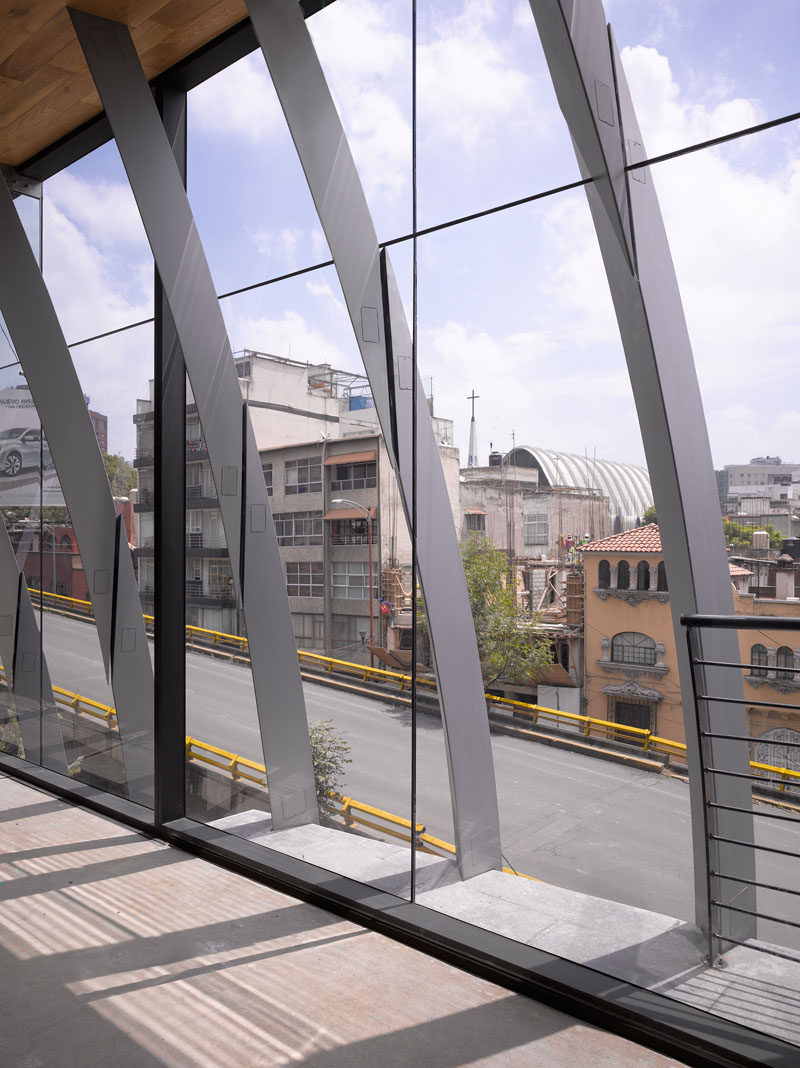 ---
At night, lighting emphasizes the sculptural facade and shows off the curves that continue through to the inside of the building.
---

---
Here's a look at the creation of some of the fins. The digital fabrication was completed in California to allow Belzberg Architects to oversee the process, and when needed, give them the ability to refine and adjust the design before delivering the fins on site.
---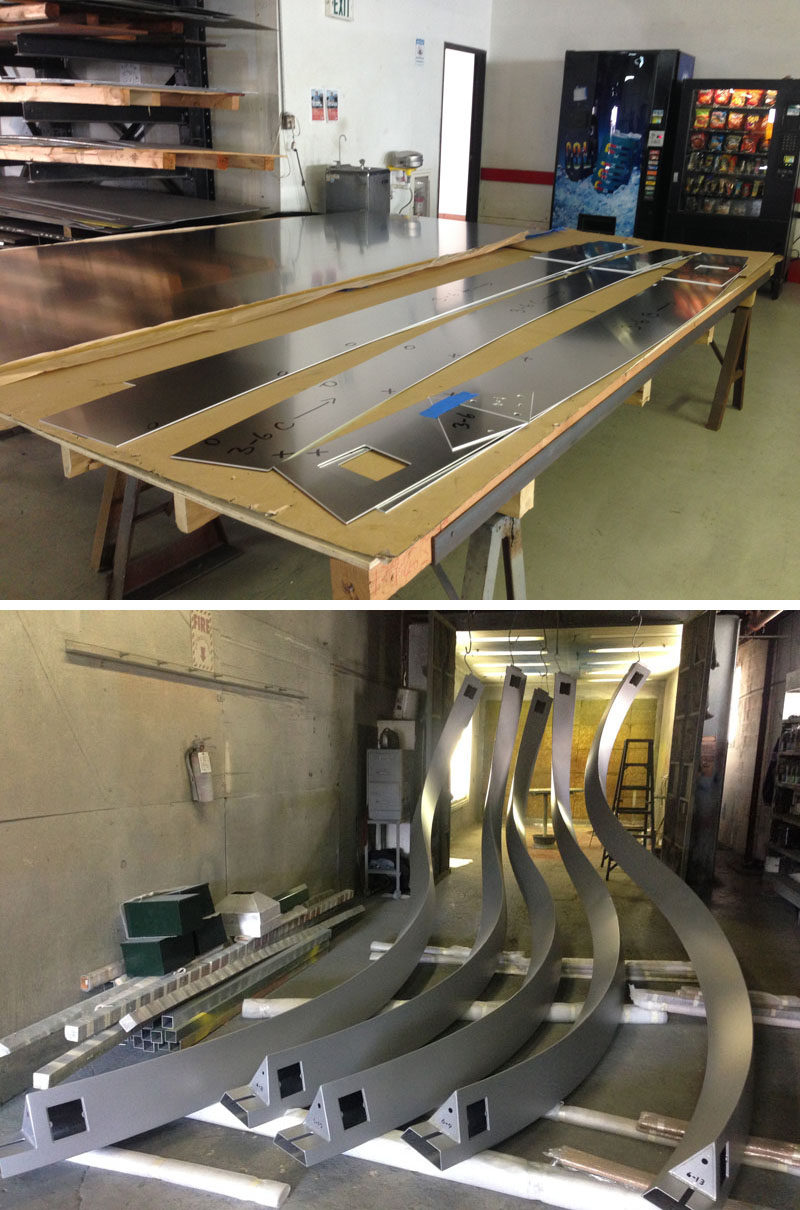 Photography by Belzberg Architects | Project Team: Belzberg Architects – Hagy Belzberg (Principal-in-Charge), Brock DeSmit (Project Manager), Kris Leese (Lead Designer), Cory Taylor (Architect), Ashley Coon (Designer), Elizabeth Lee (Intern), Annie Mak (Intern) | Structural Engineer: Arup | MEP Engineer: Arup | Acoustical Consultant: Arup | Façade Consultant: Arup | General Contractor: Grupo Anima | Façade Fabricator: LNI Custom Manufacturing, Inc.
---