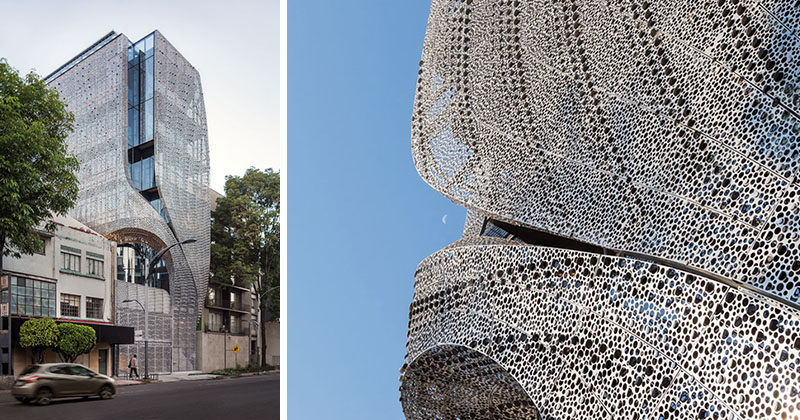 Belzberg Architects has completed a new eight-storey office building in Mexico City, that features a perforated carbon-steel facade.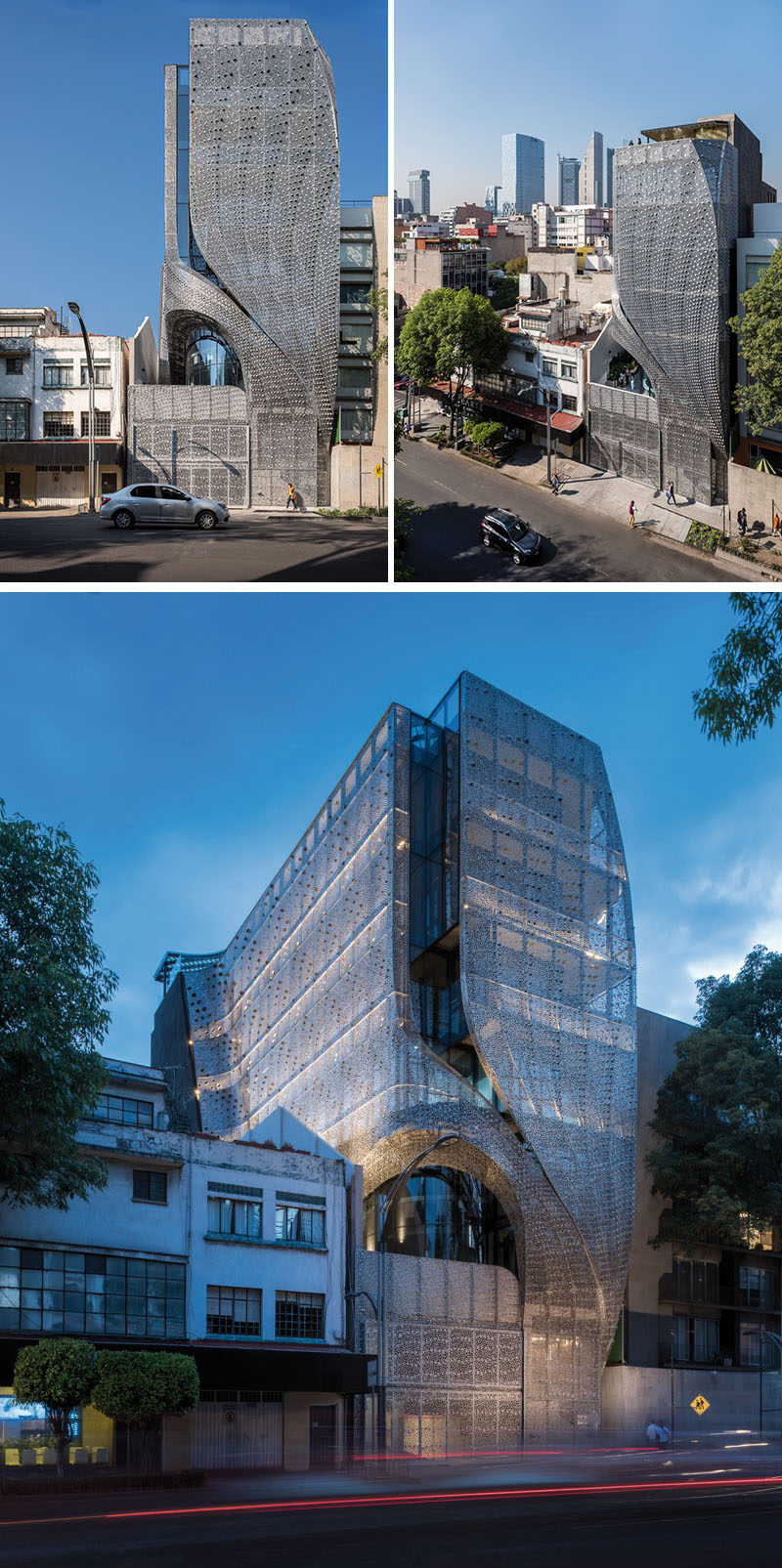 ---
The designers used a repeated pattern of increasing openings, where vertical striations emerge and mimic the appearance of a curtain.
The variable angles of the tabs on the facade also create a dynamic effect as lighting conditions change; sometimes creating shadows while at other times, they seem to disappear completely.
---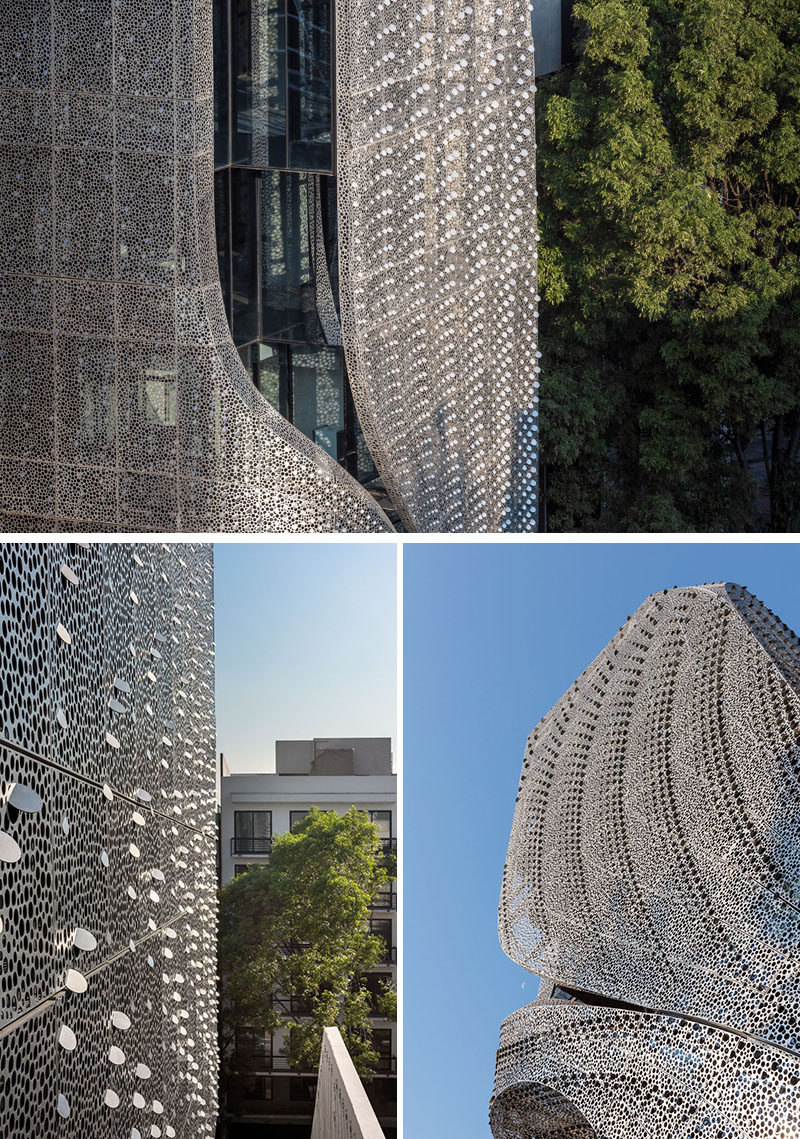 ---
The overall pattern of the perforated facade emanates from a 2D projection from the point on the street where the two sides are most visible.
---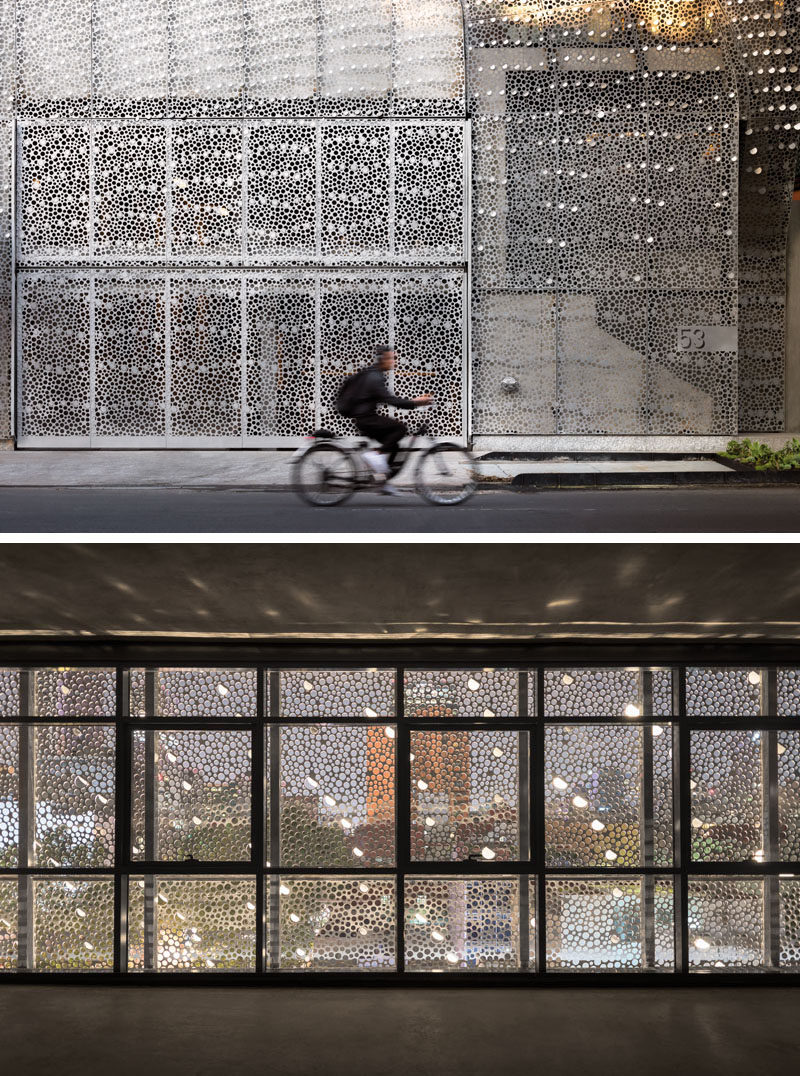 ---
From the interior of the building, the perforated screen and tabs create a filtered shadow allowing natural light and ventilation to flow through the each office floor.
---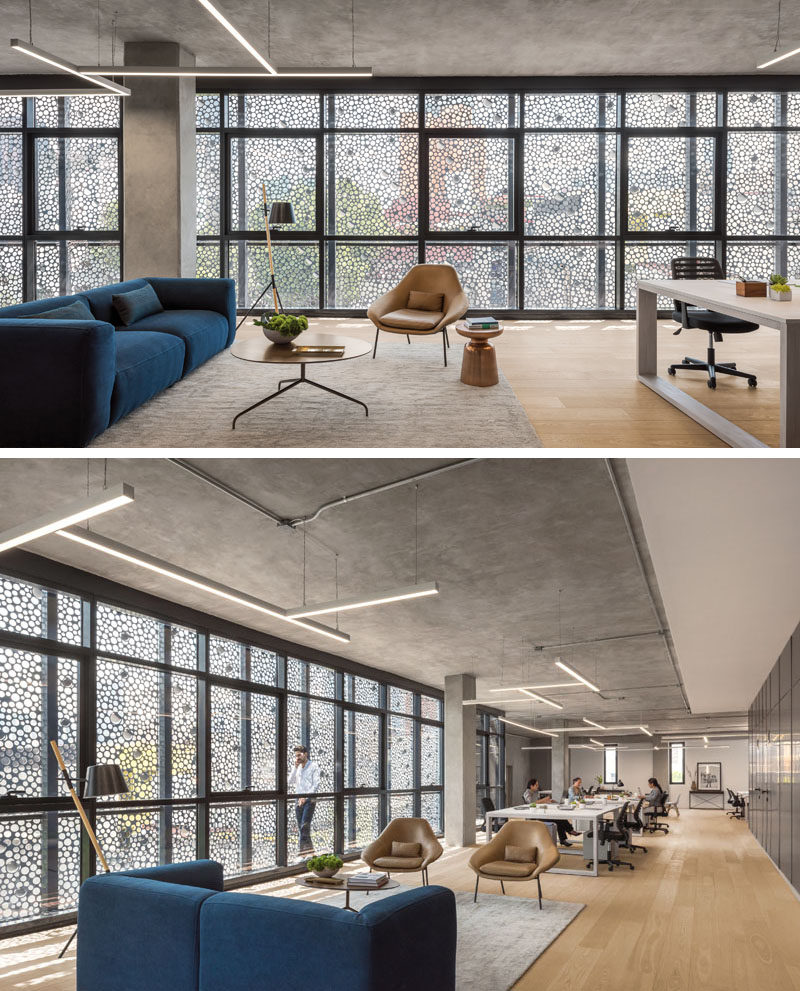 ---