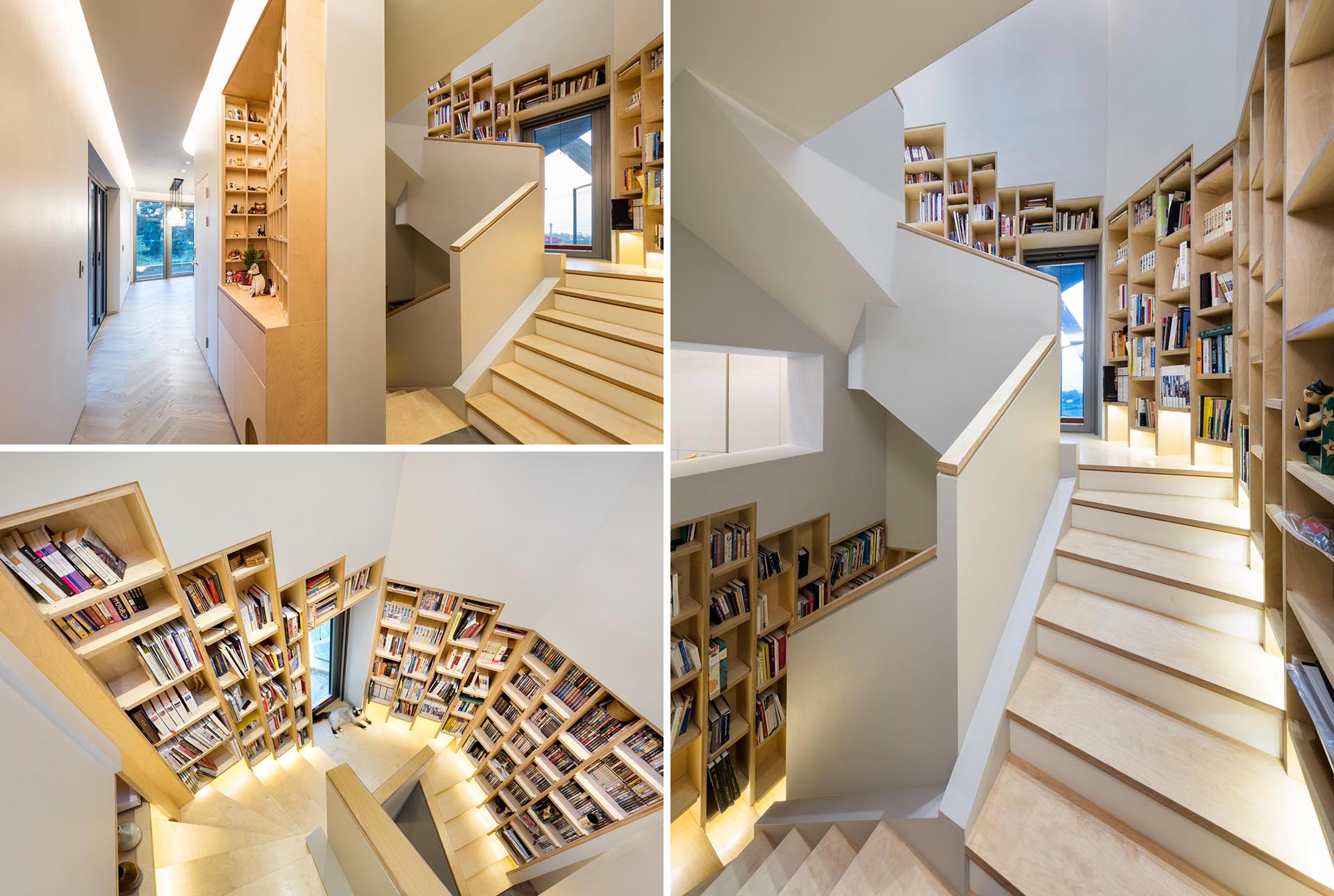 Architecture firm Moon Hoon has designed a modern concrete home in Jeju-si, South Korea, and included in the design, is a custom-built bookshelf that follows the line of the stairs.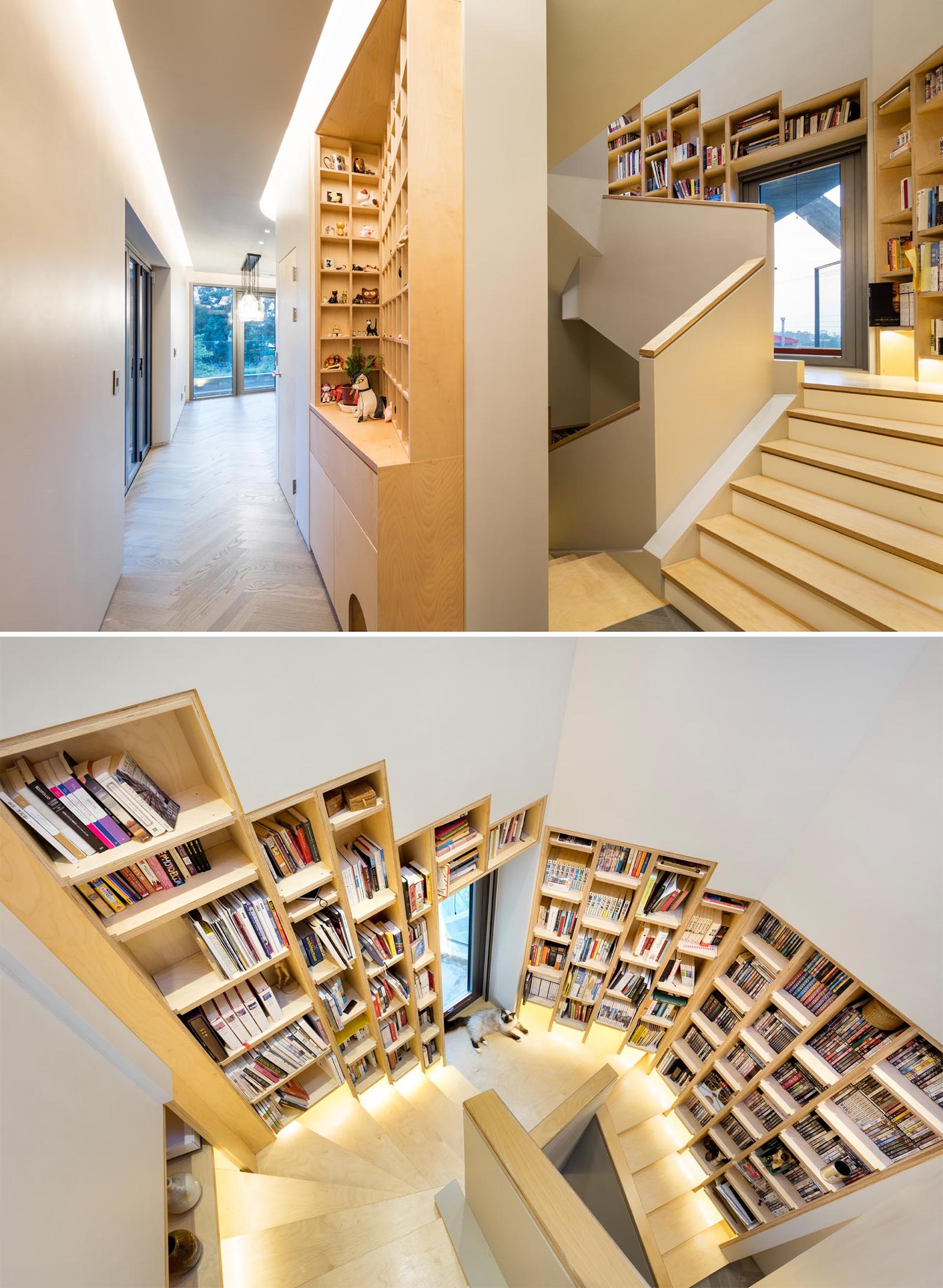 Connecting the various levels of the home, the staircase was created as an eye-catching element in the interior, with the wood shelving lining the walls.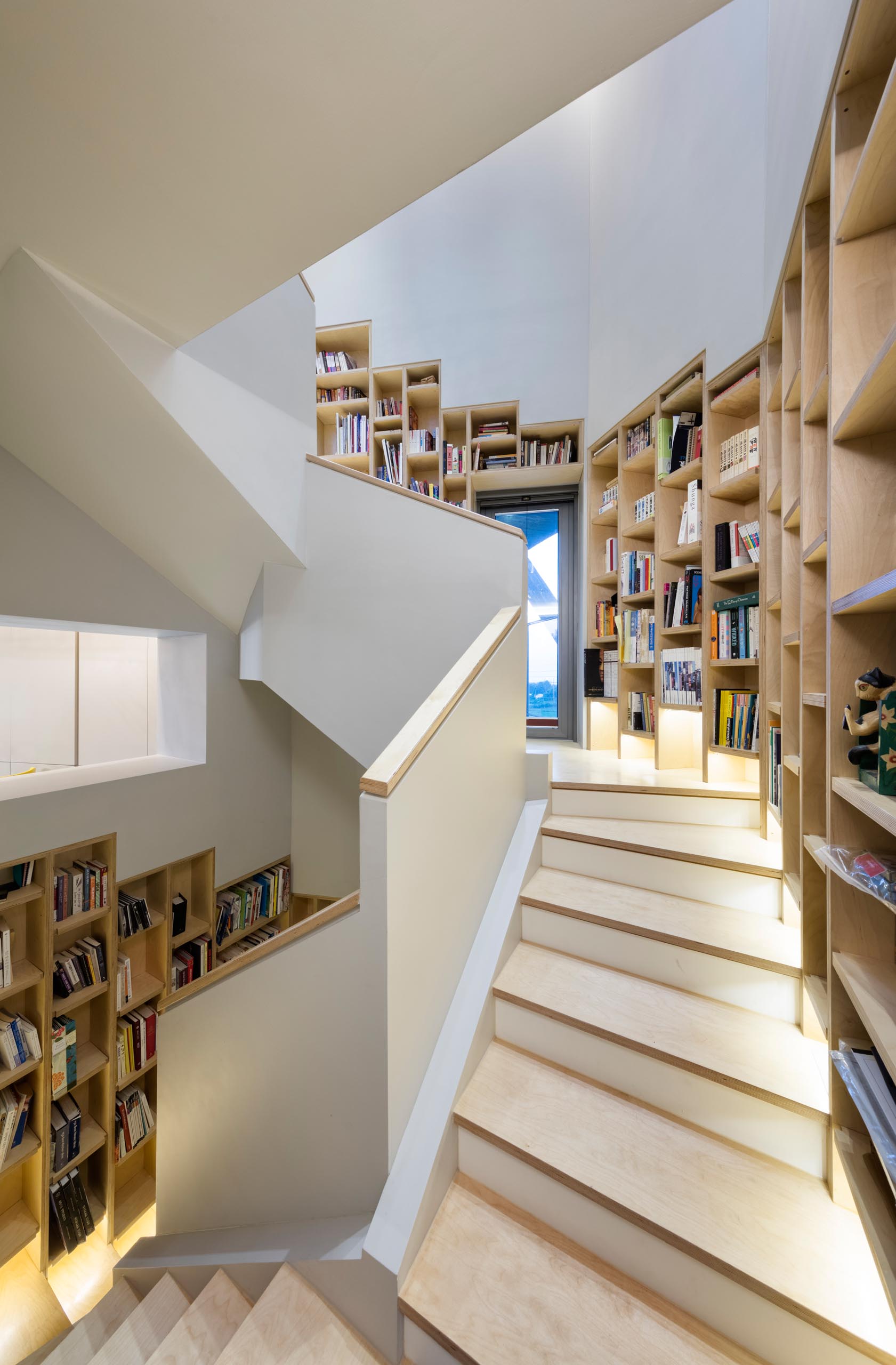 The shelving, which has been built into the wall, is lined with wood that matches the stair treads.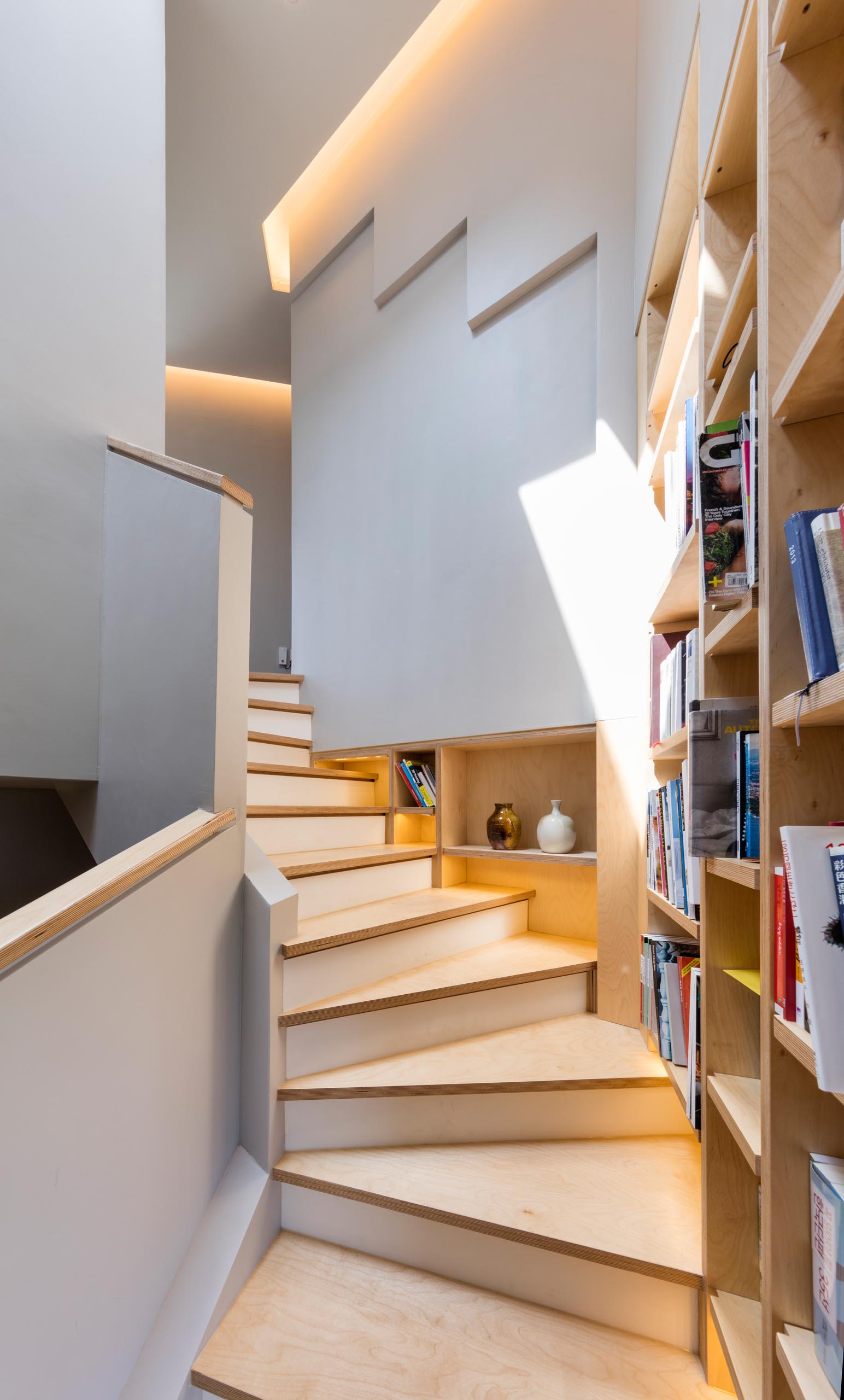 The lower shelves of the built-ins also include hidden lighting, which allows the stair treads to be easily seen.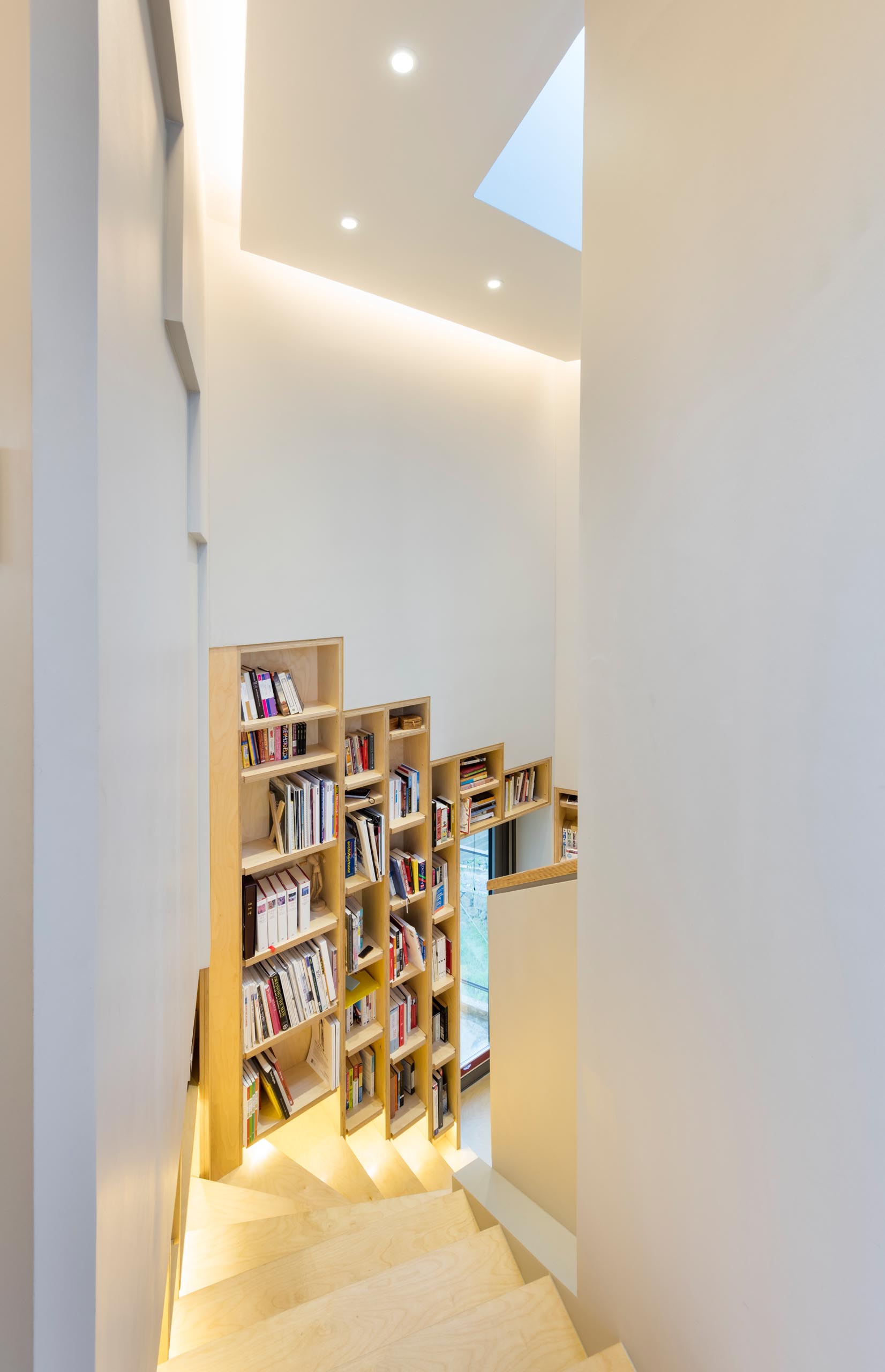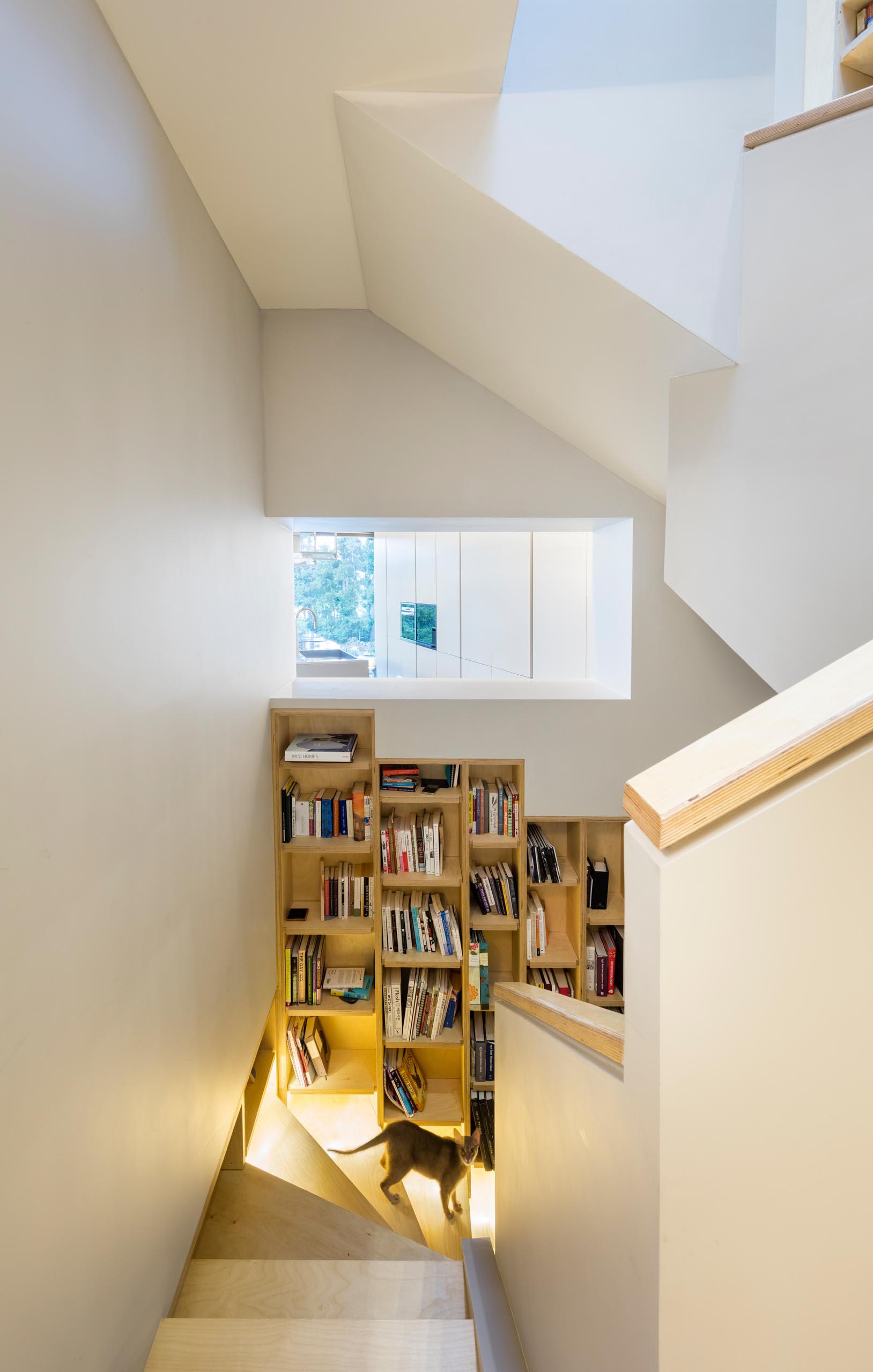 Above the stairs and the bookcase is a skylight with lighting that shows off the geometric lines where the walls meet the ceiling.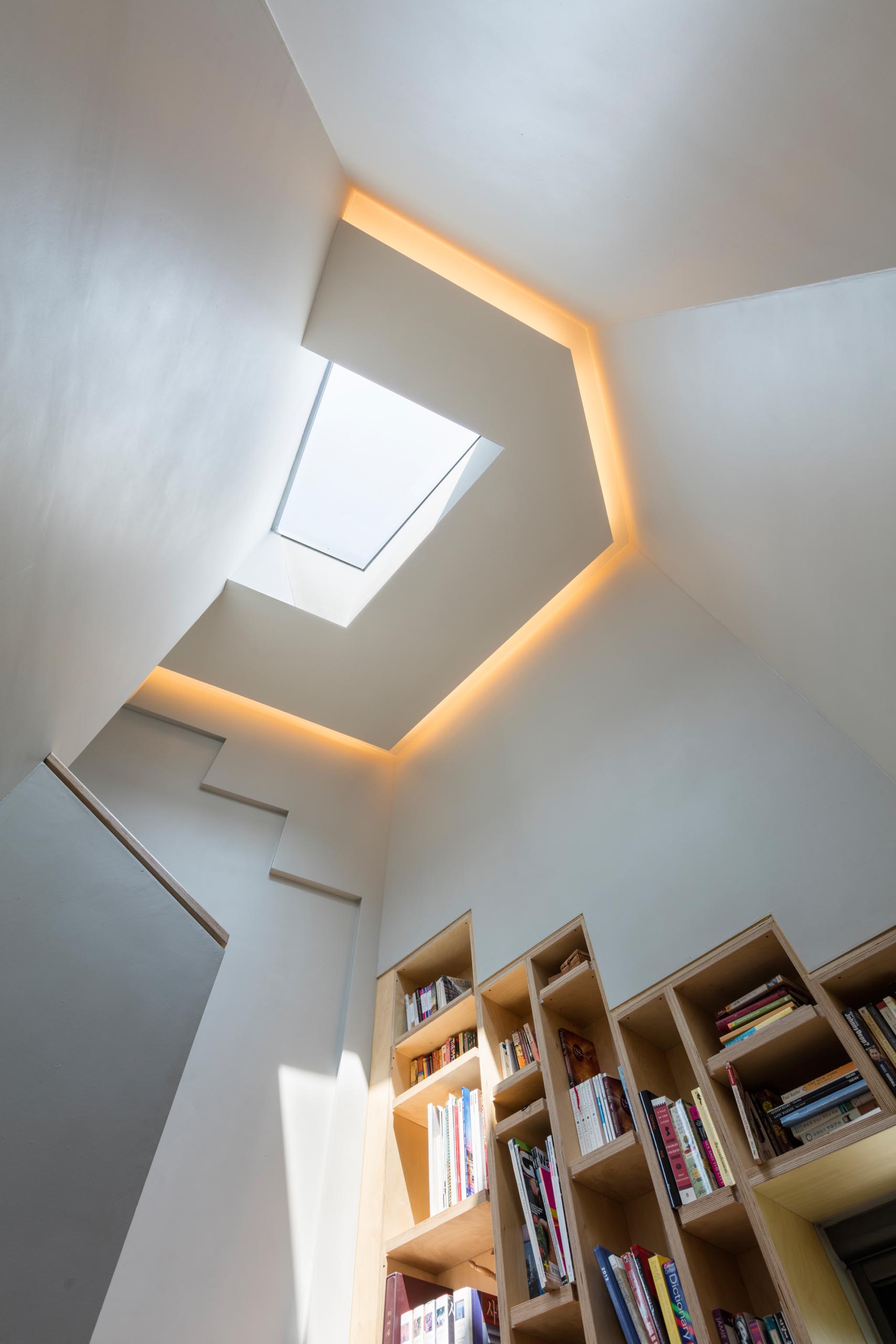 Let's take a look at the rest of the home…
The exterior of the home is striking in its design, with bold geometric shapes made from concrete and angled elements that connect the rotated boxes. Glass balconies and stair railings seamlessly blend into the concrete design.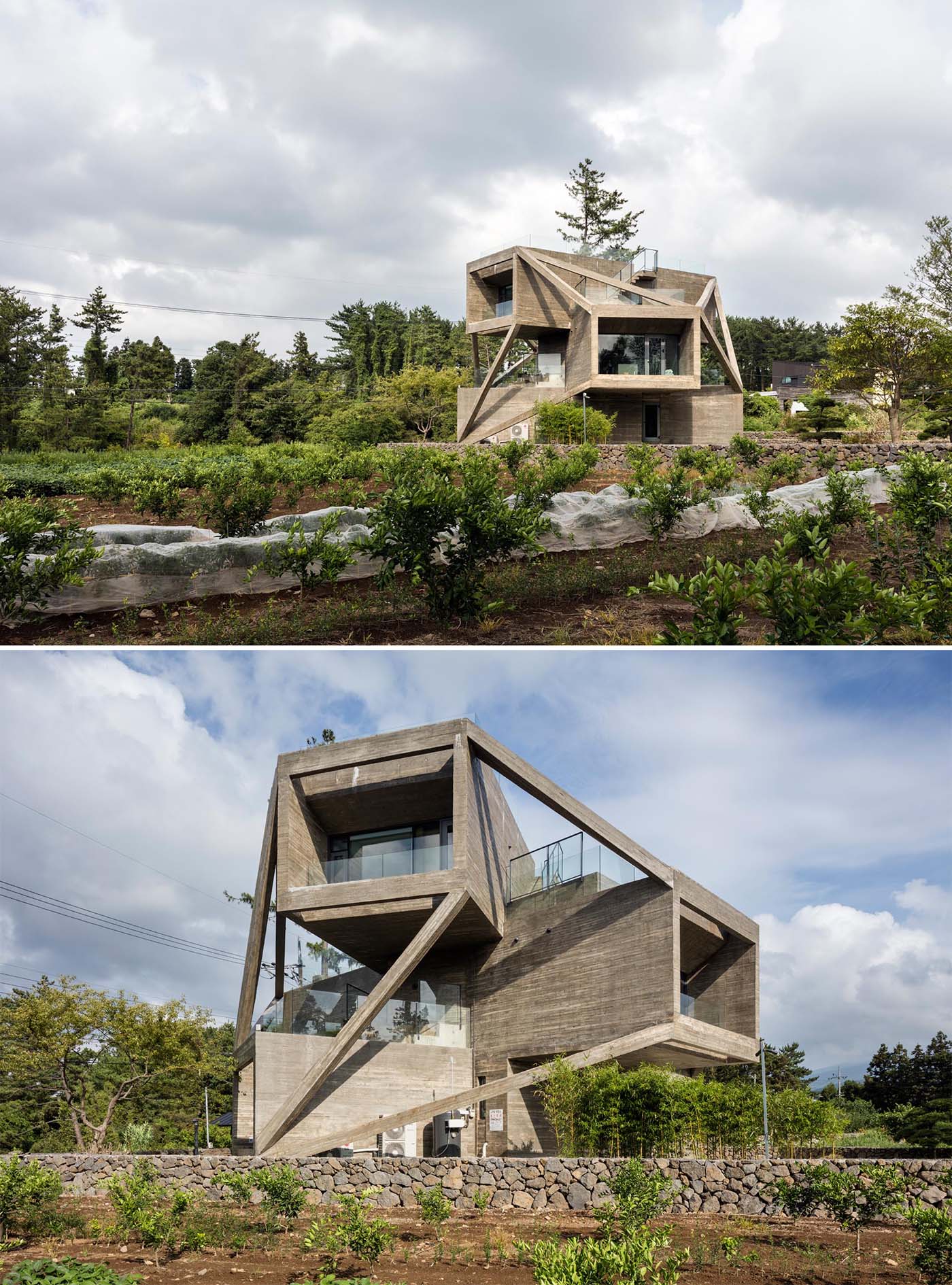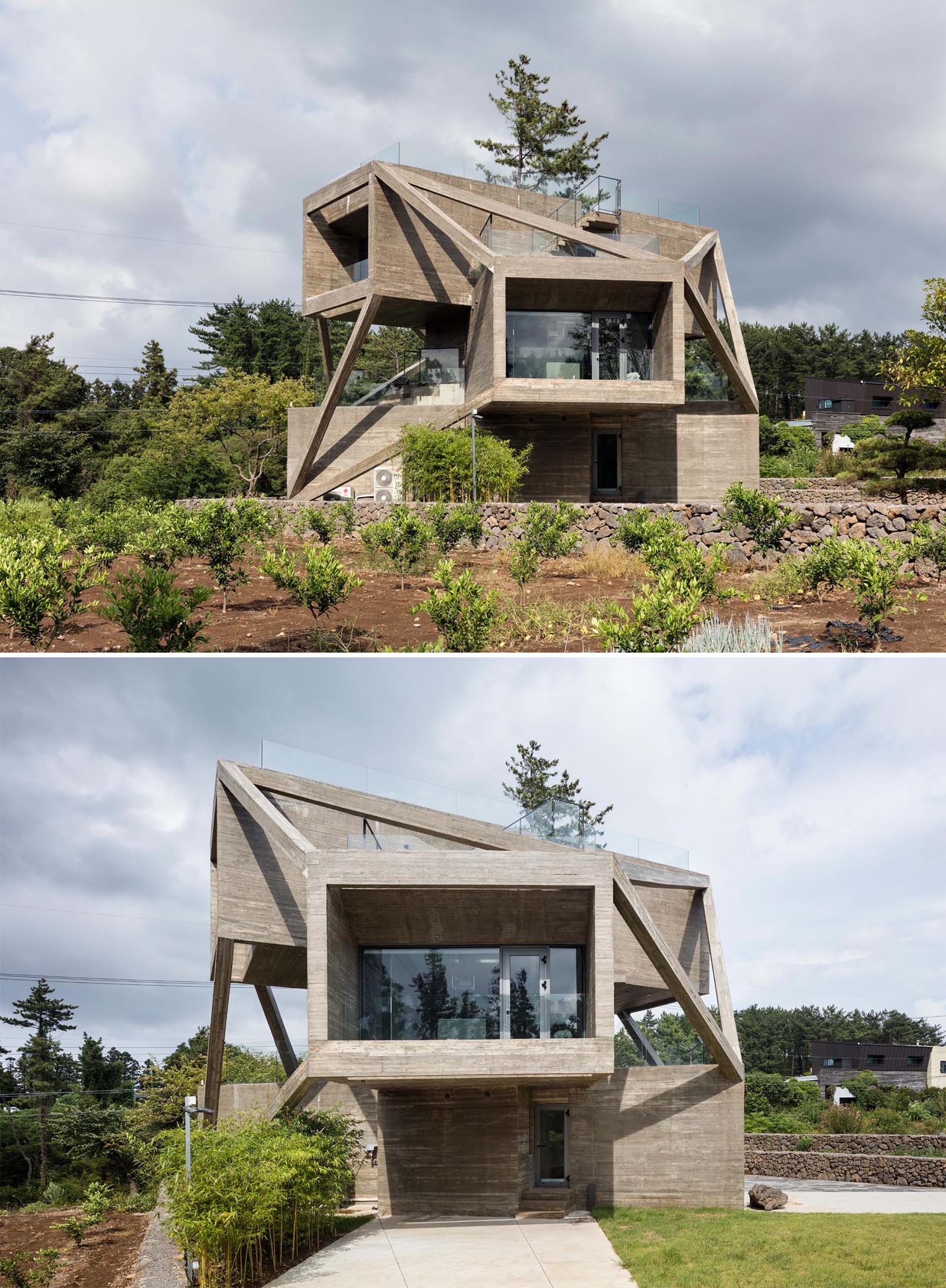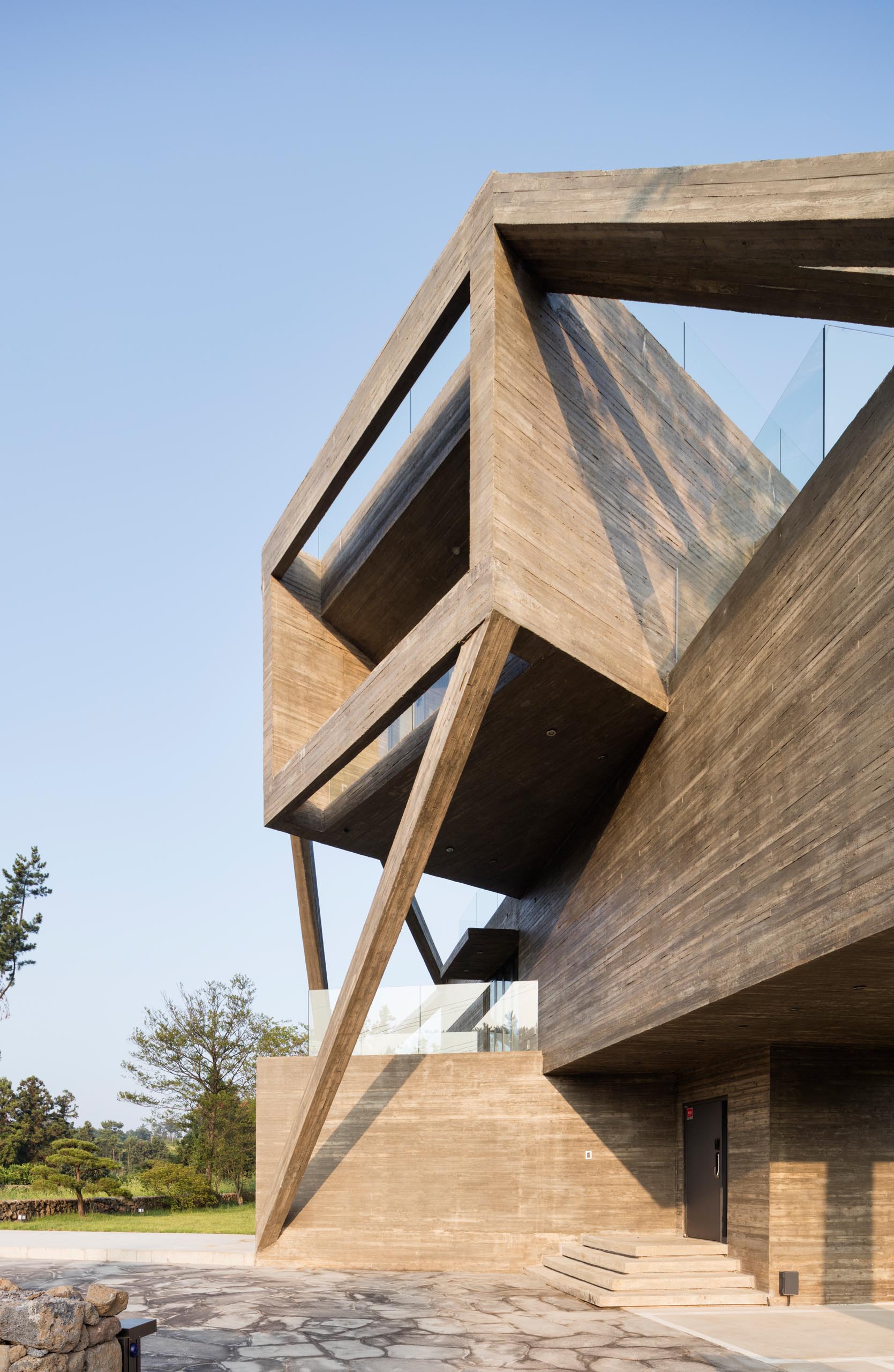 Exterior lighting underneath the various concrete volumes as well as from within the home, bring attention to the various angles and design elements of the home.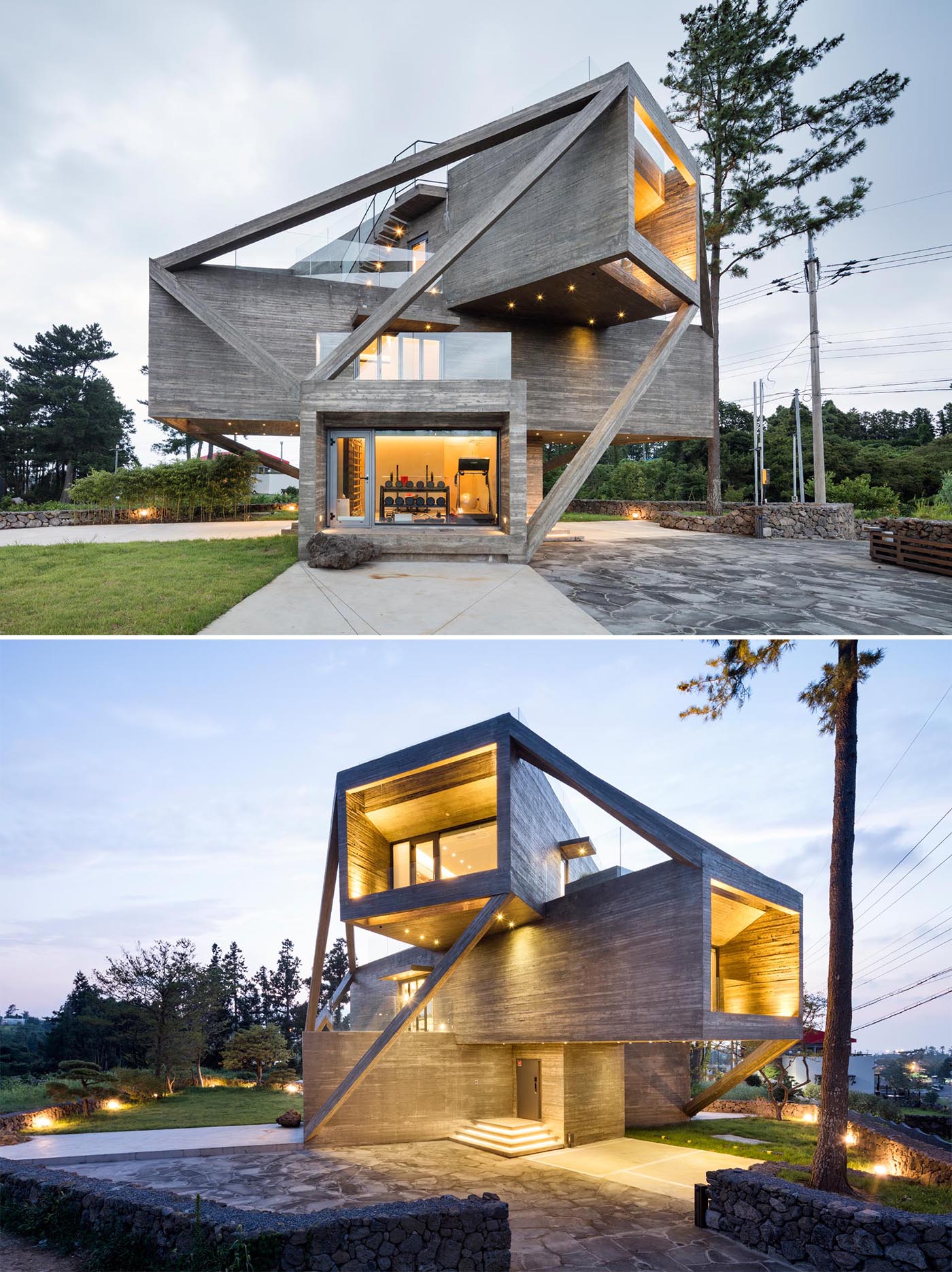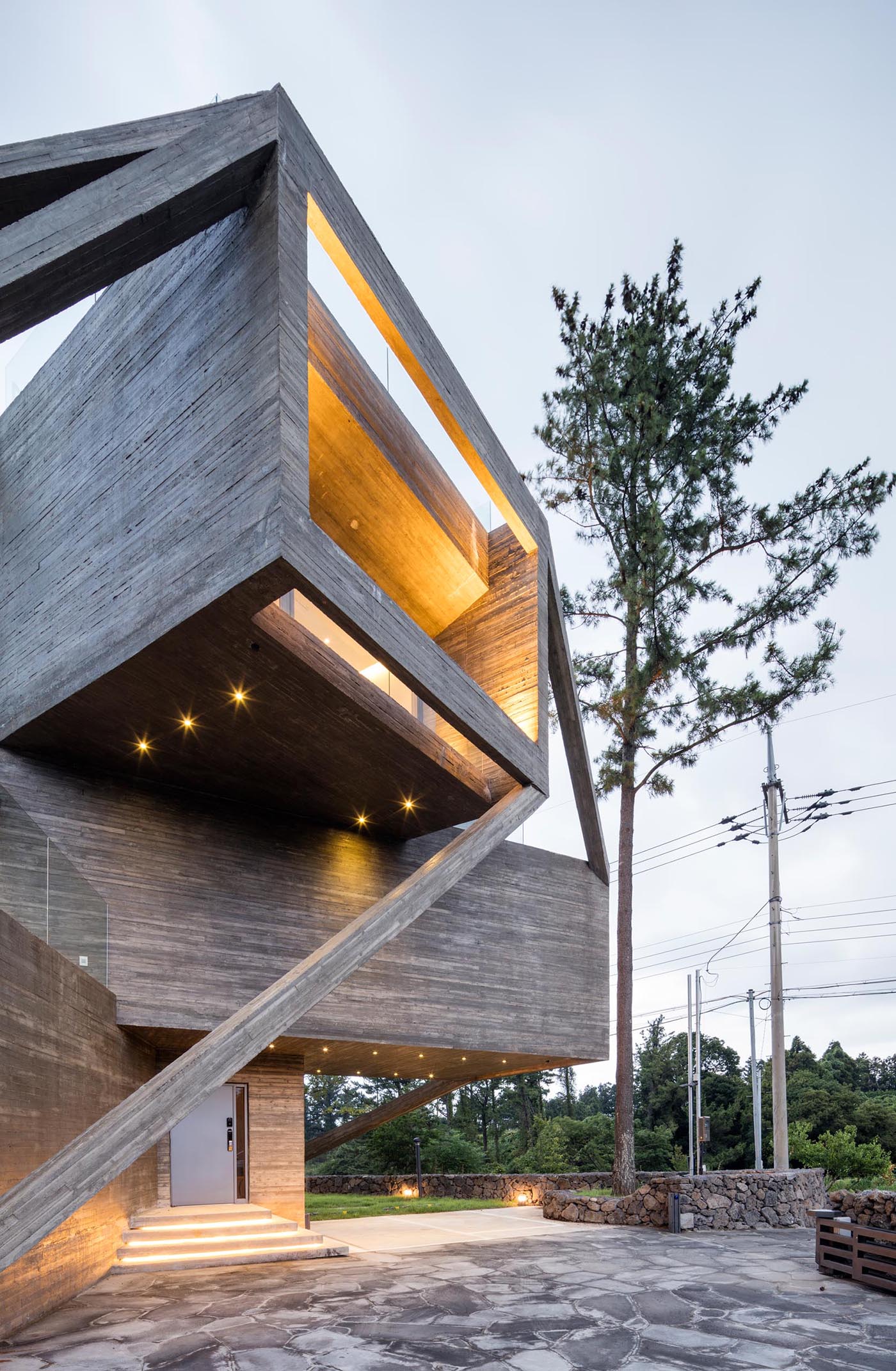 Here's a closer look at some of the structural elements and outdoor spaces, which include planters, a hot tub, and a rooftop deck.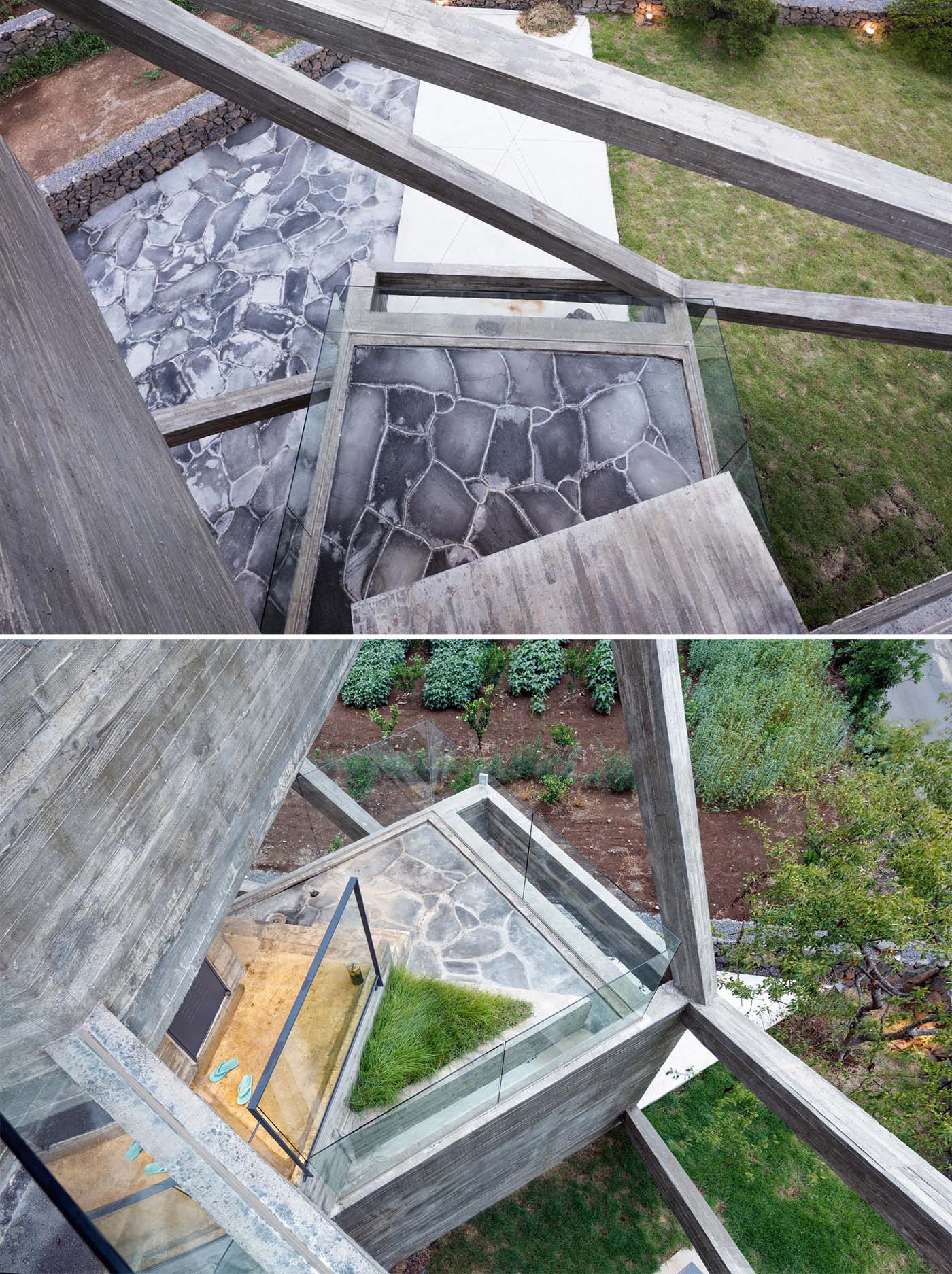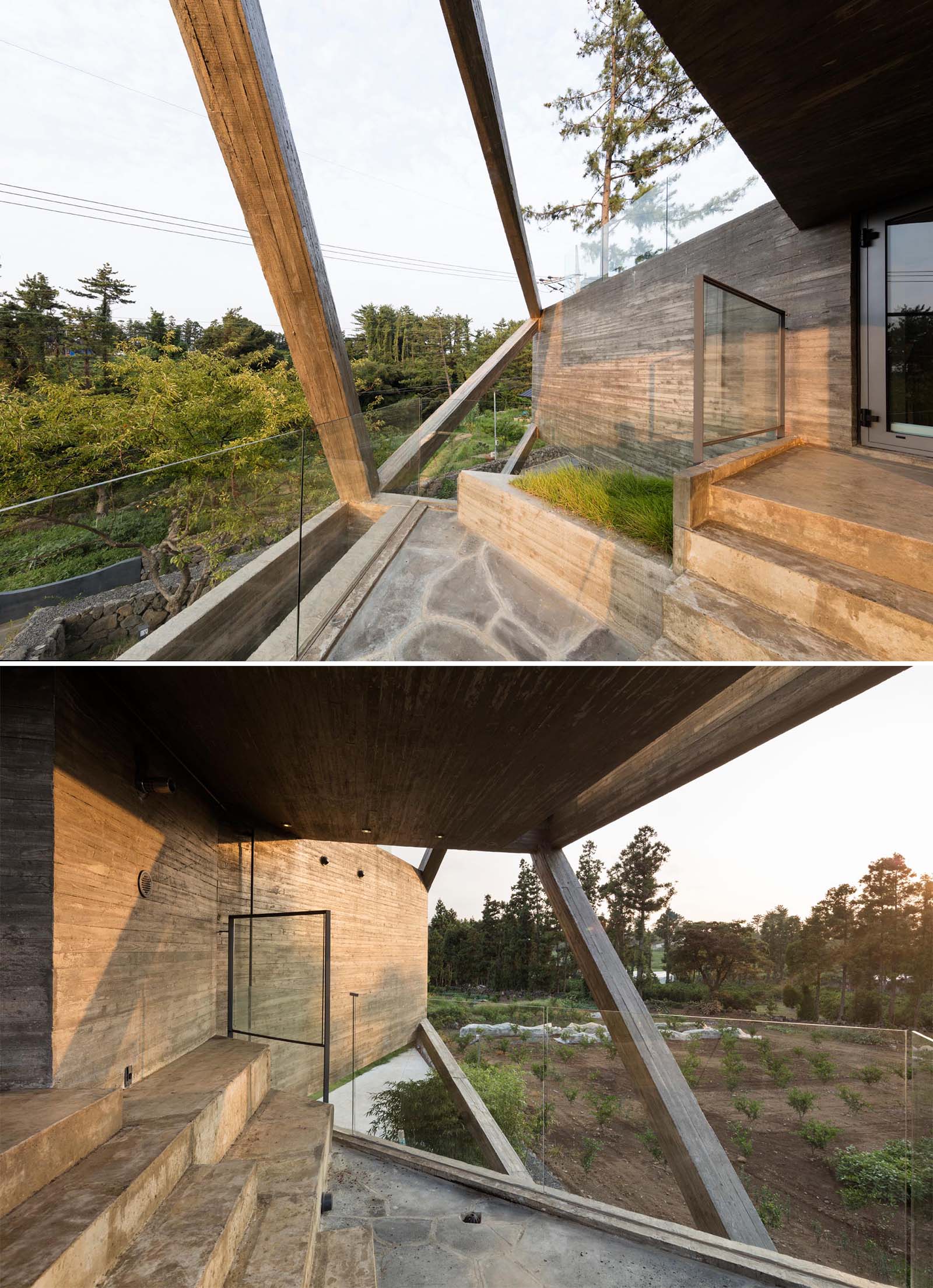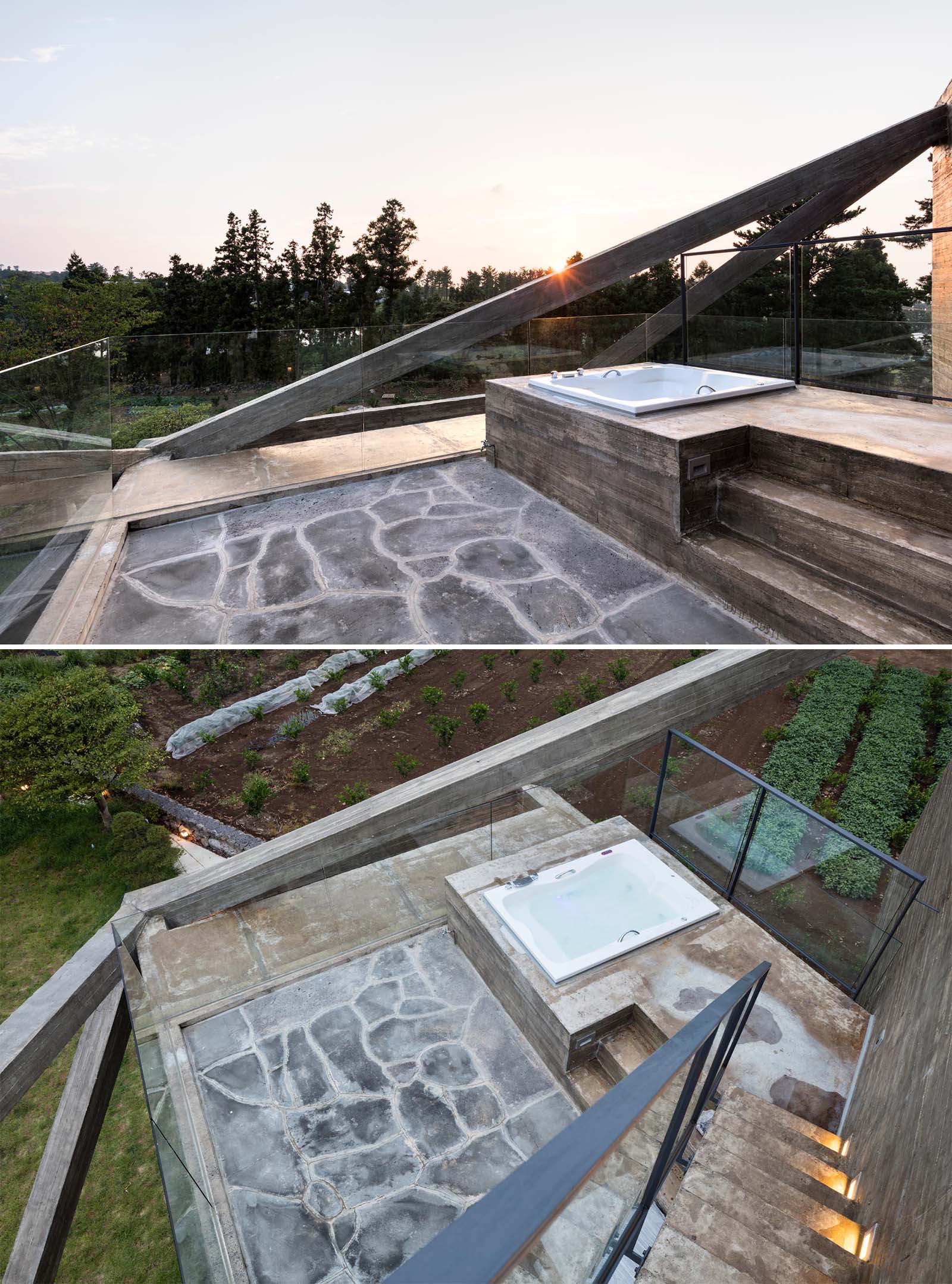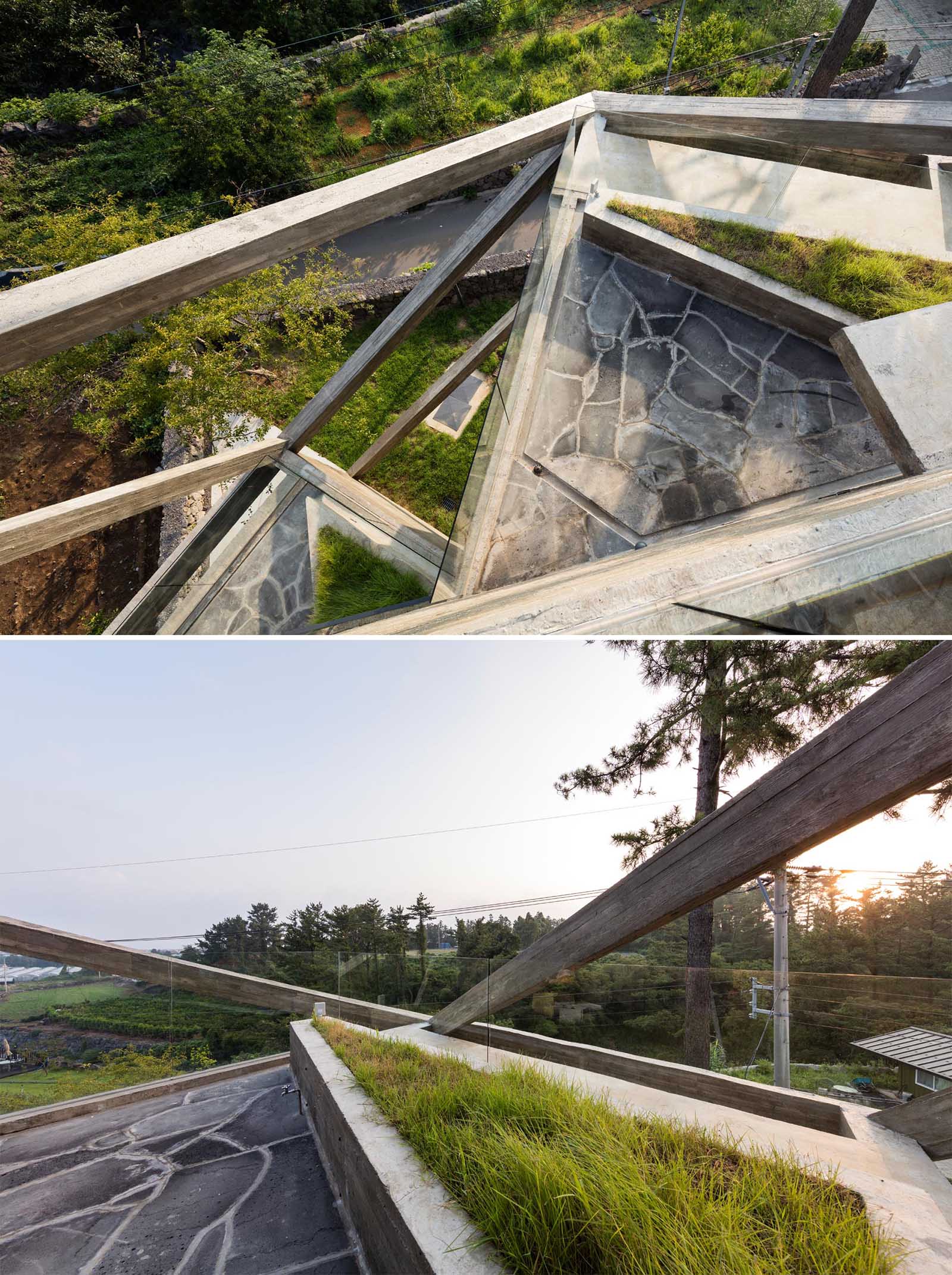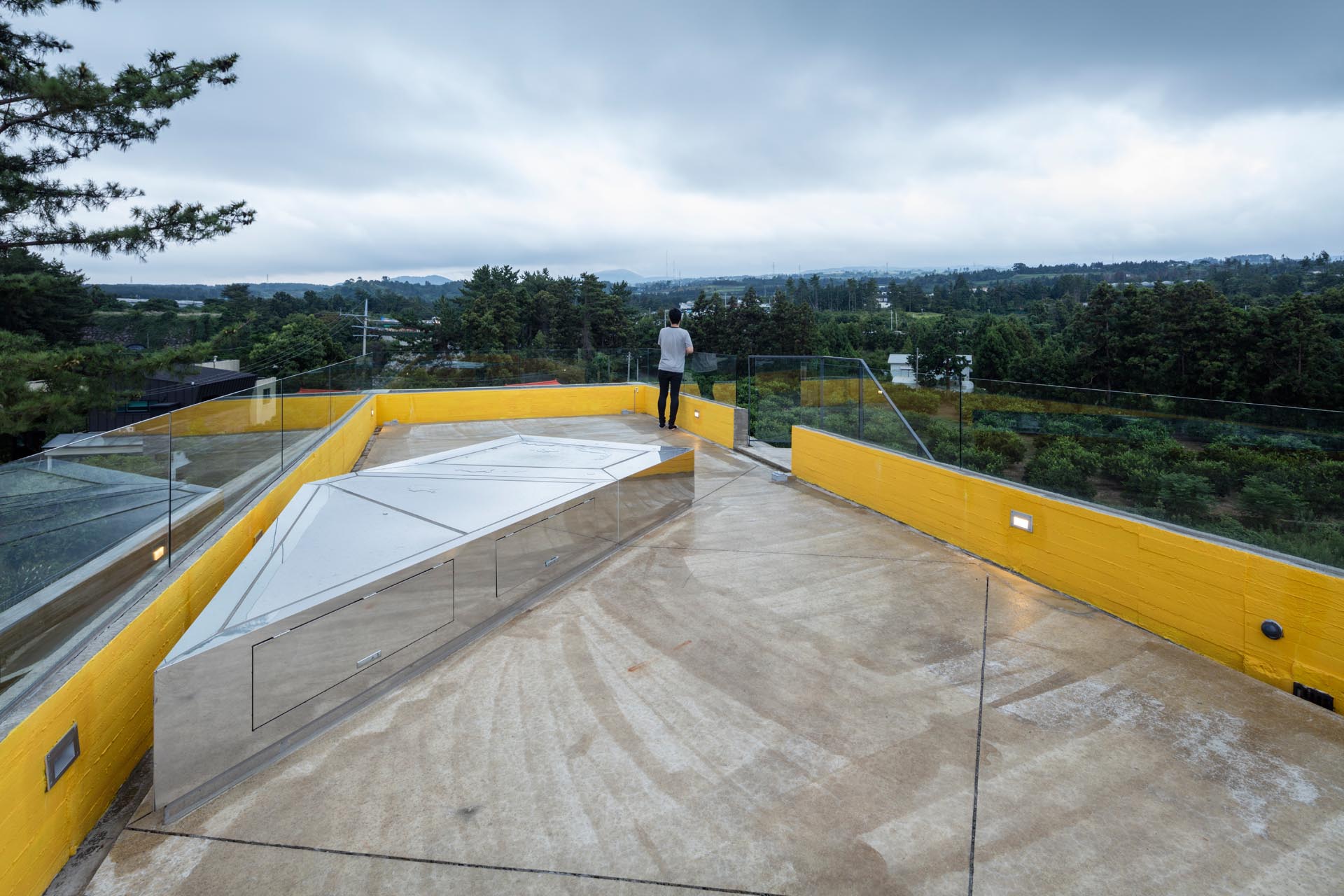 Inside, the various rooms like the living room, kitchen, bedroom, and bathroom, have been kept minimal in their design, with white walls and ceilings, wood flooring, and hidden lighting.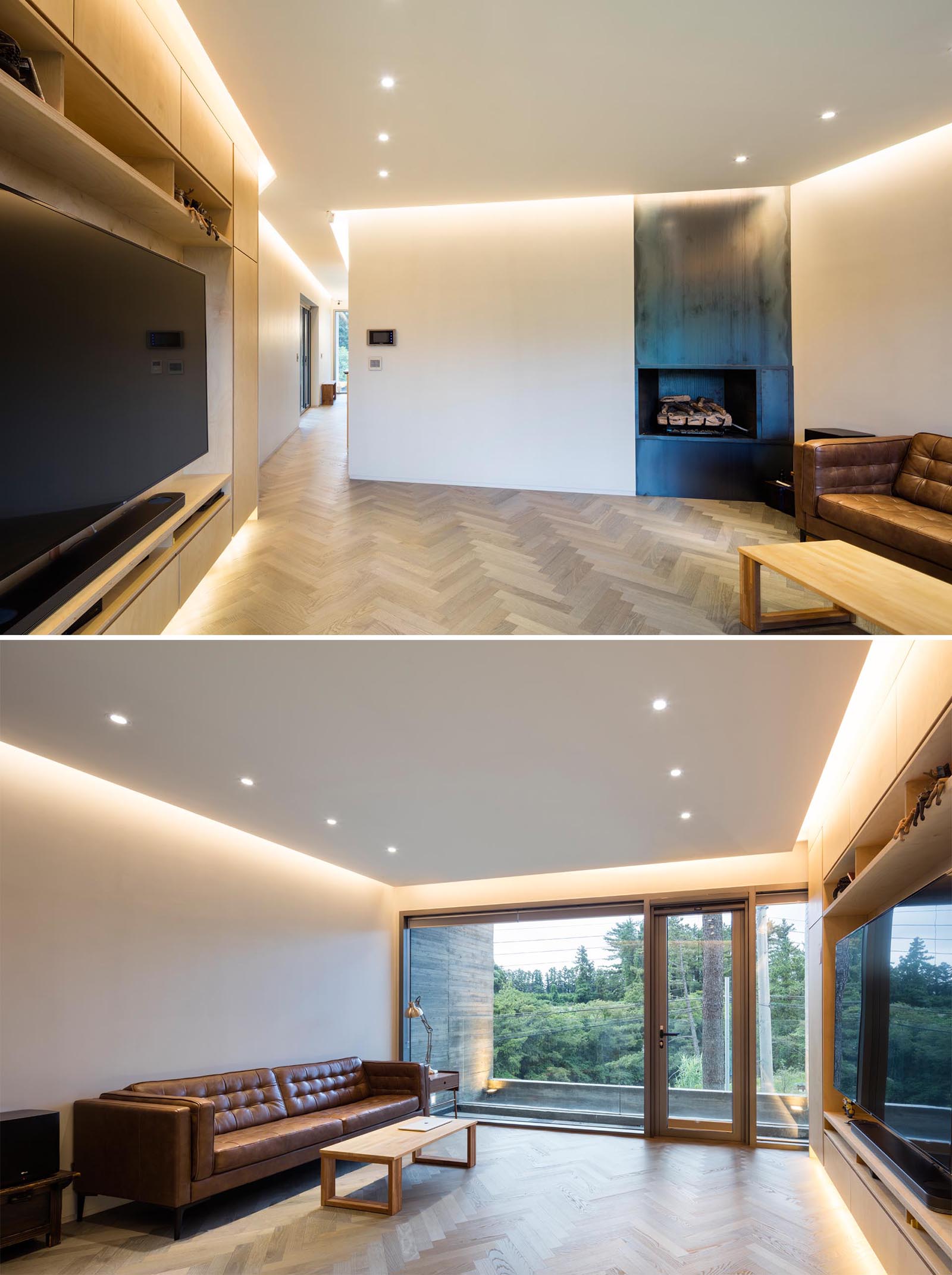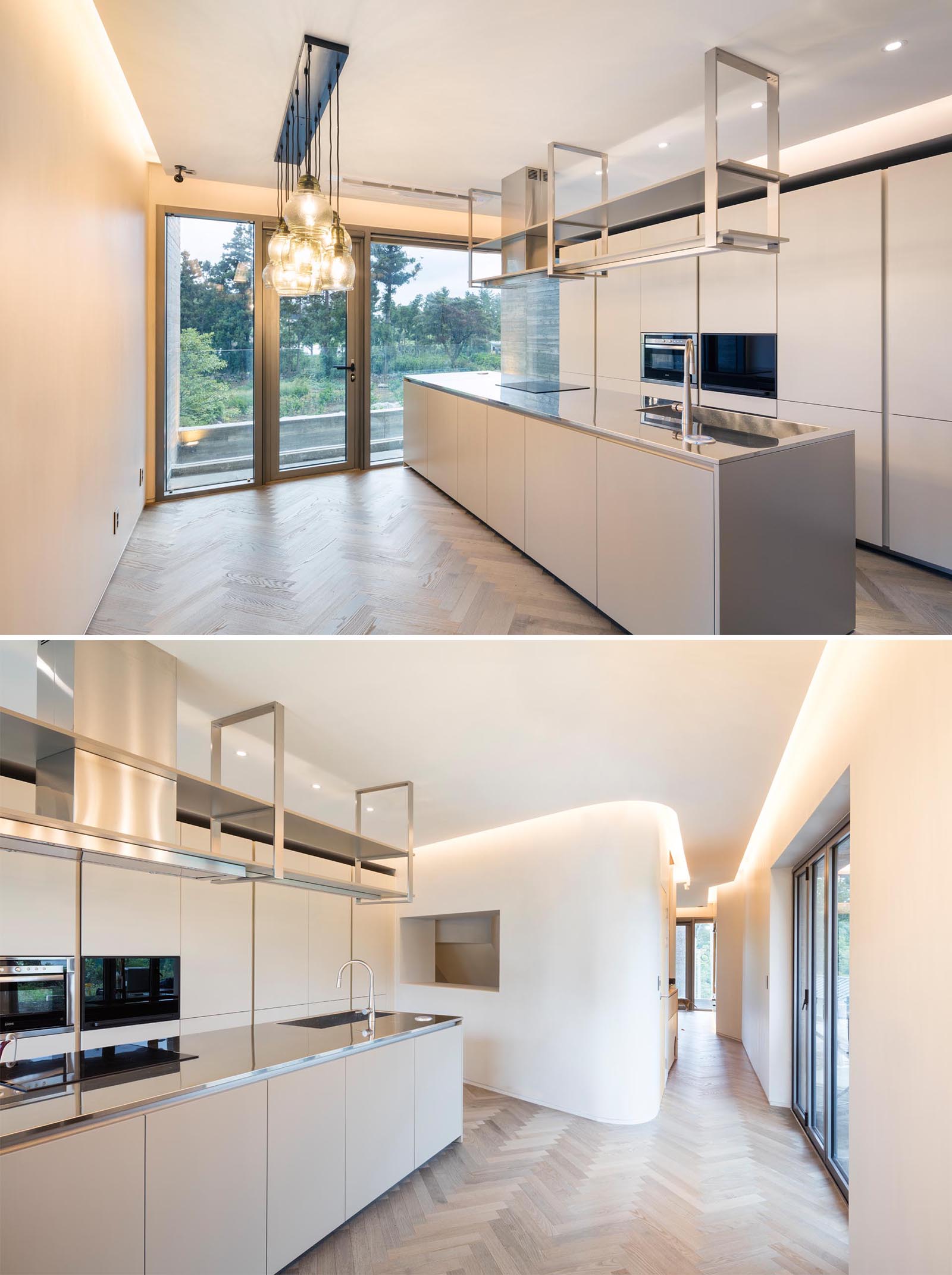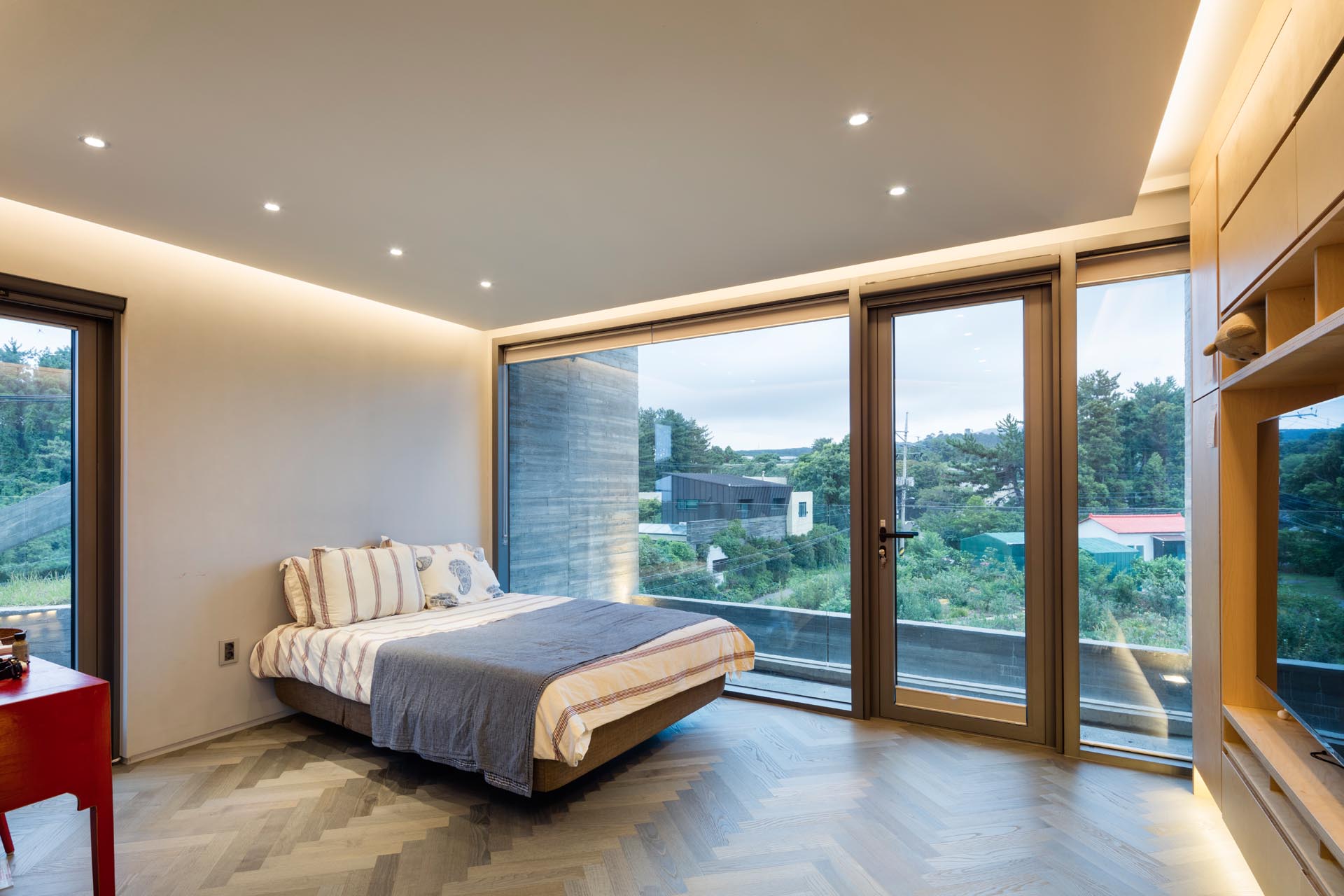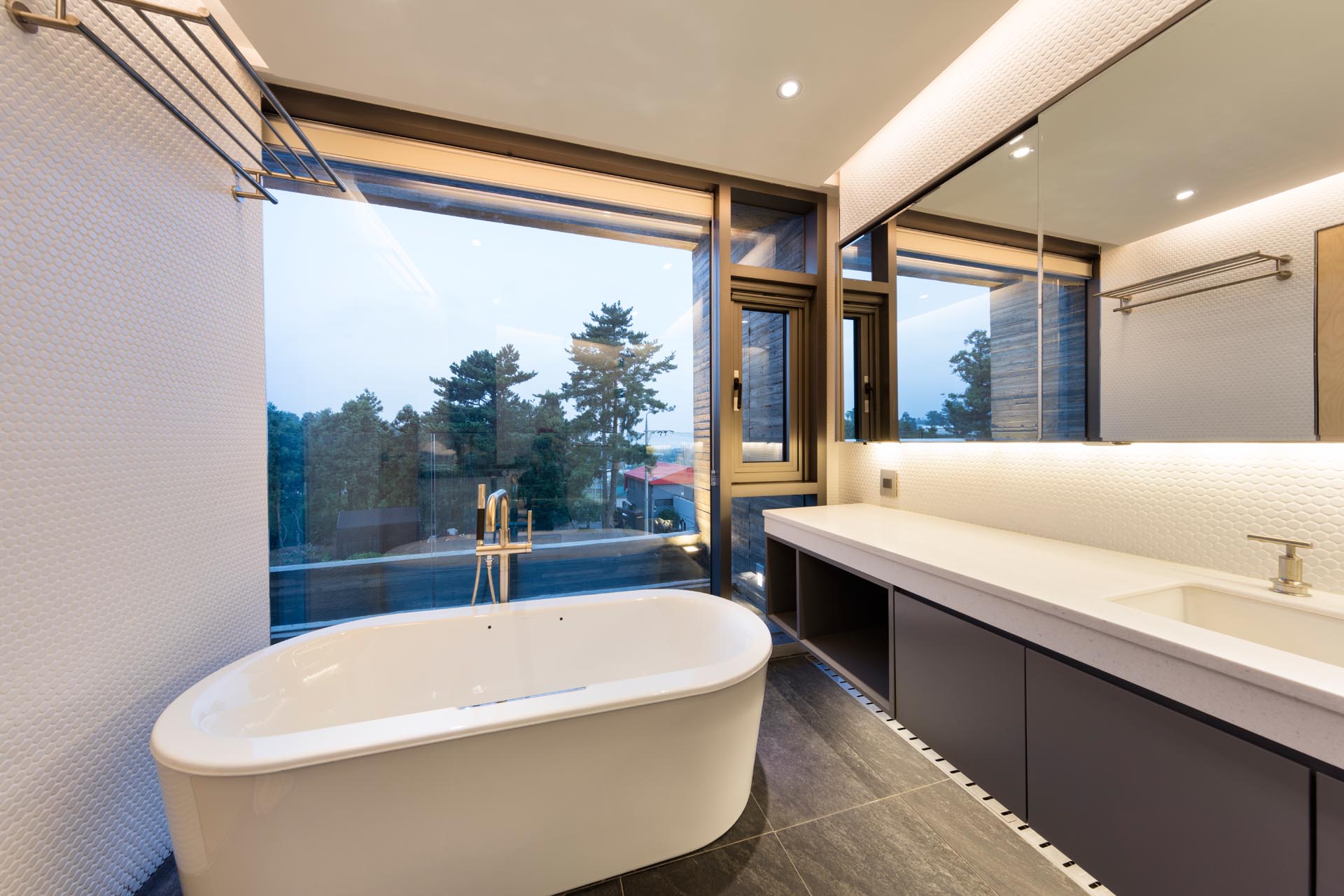 Photography by Moon Hoon | Architect: MOONBALSSO(Moon Hoon) | Design team: Kim jaekwan, Kim haeree, Park jeonguk, Song giwon, Tomasz Kisilewicz