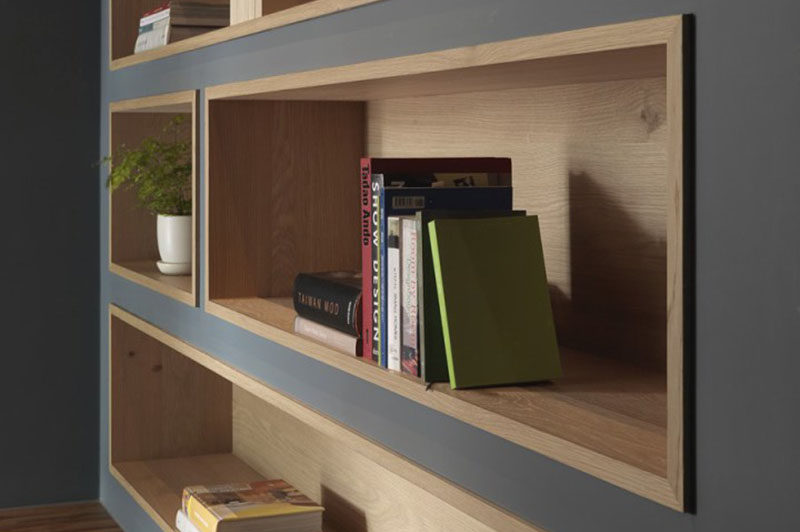 Photography © HOZO Interior Design
When HOZO Interior Design were creating the interiors for this office in Taiwan, they decided to do something a bit different with the built-in bookshelves.
Instead of making them the same color as the grey wall around it, they highlighted the design of the bookshelf by lining the shelves with wood.
Photography © HOZO Interior Design
---
By using wood to line the shelves, they have created a frame for each shelf, highlighting its contents and at the same time, tying into the other wood elements of the office like the flooring and the doors.
---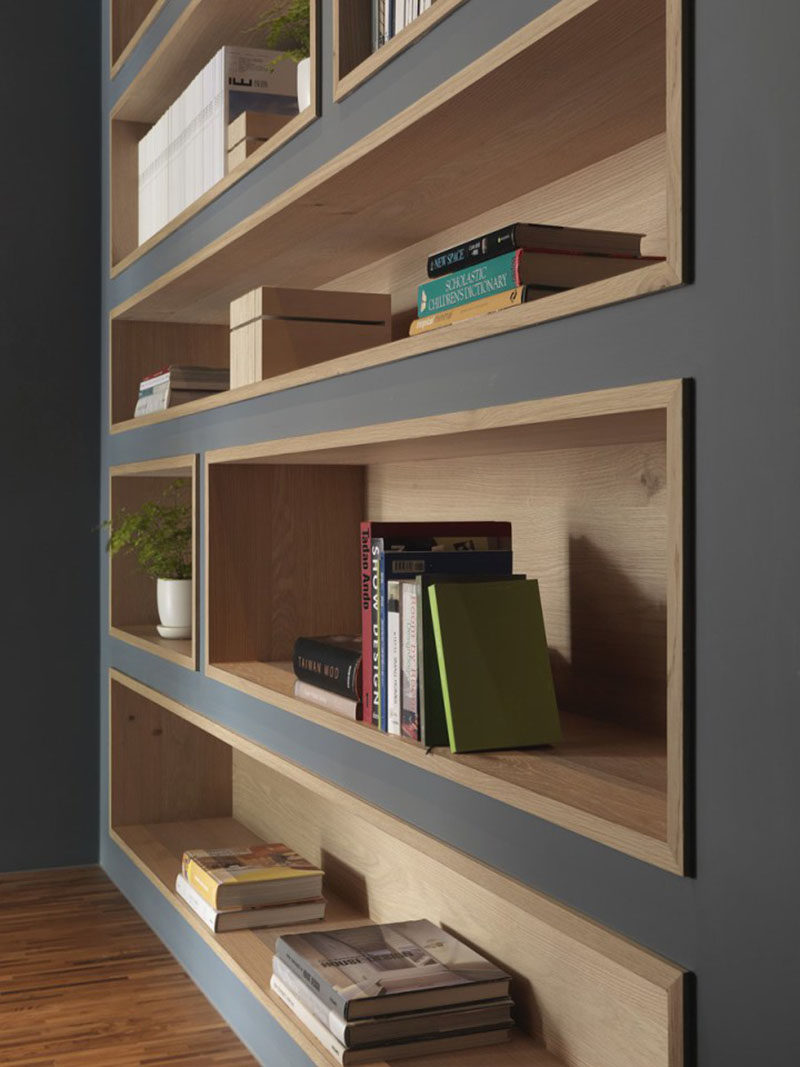 Photography © HOZO Interior Design
---