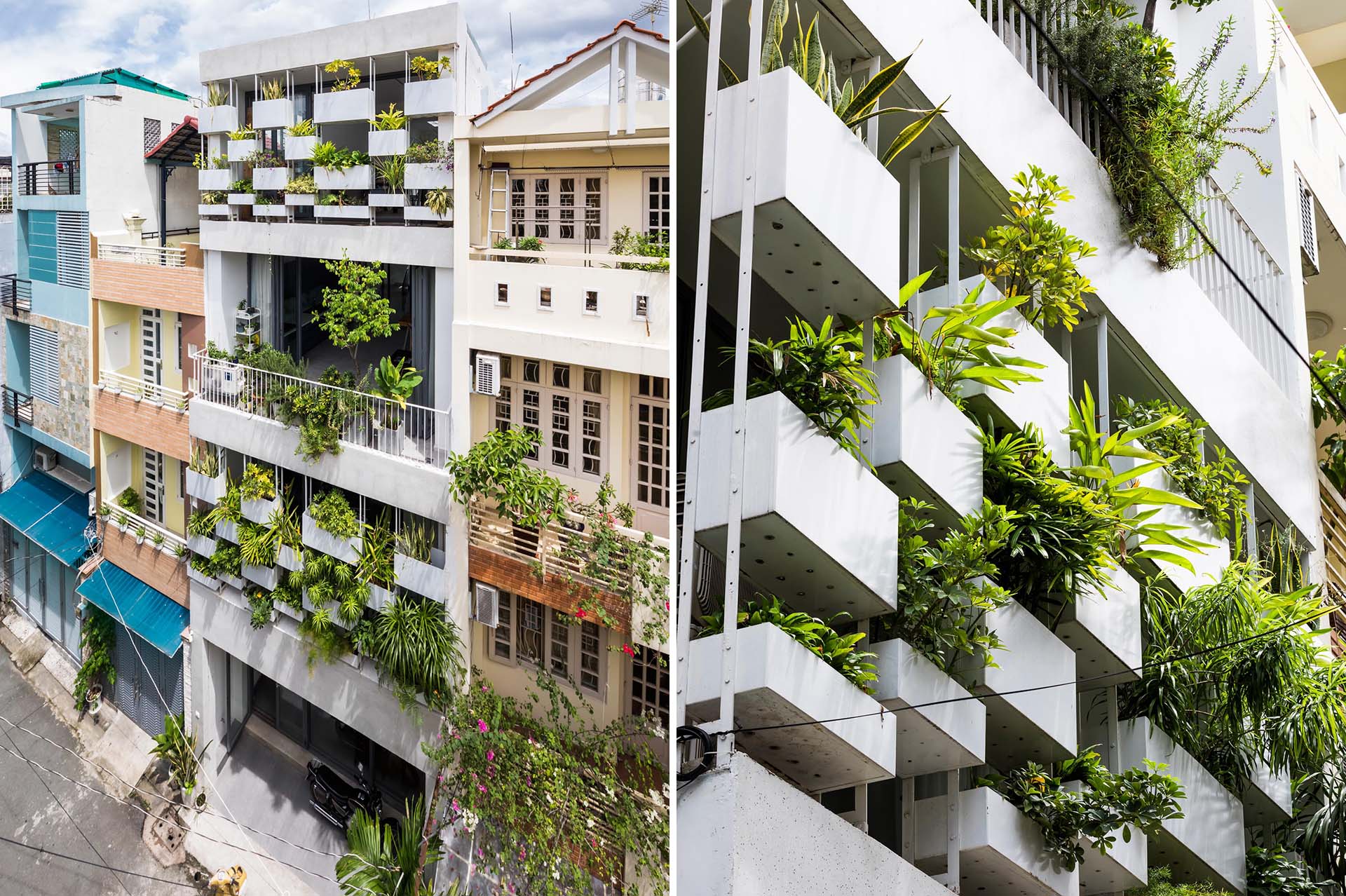 SPNG Architects has designed a home in Ho Chi Minh City, Vietnam, for clients who love nature, trees, and animals.
To incorporate the natural elements into the design of the house, planters have been added to the exterior.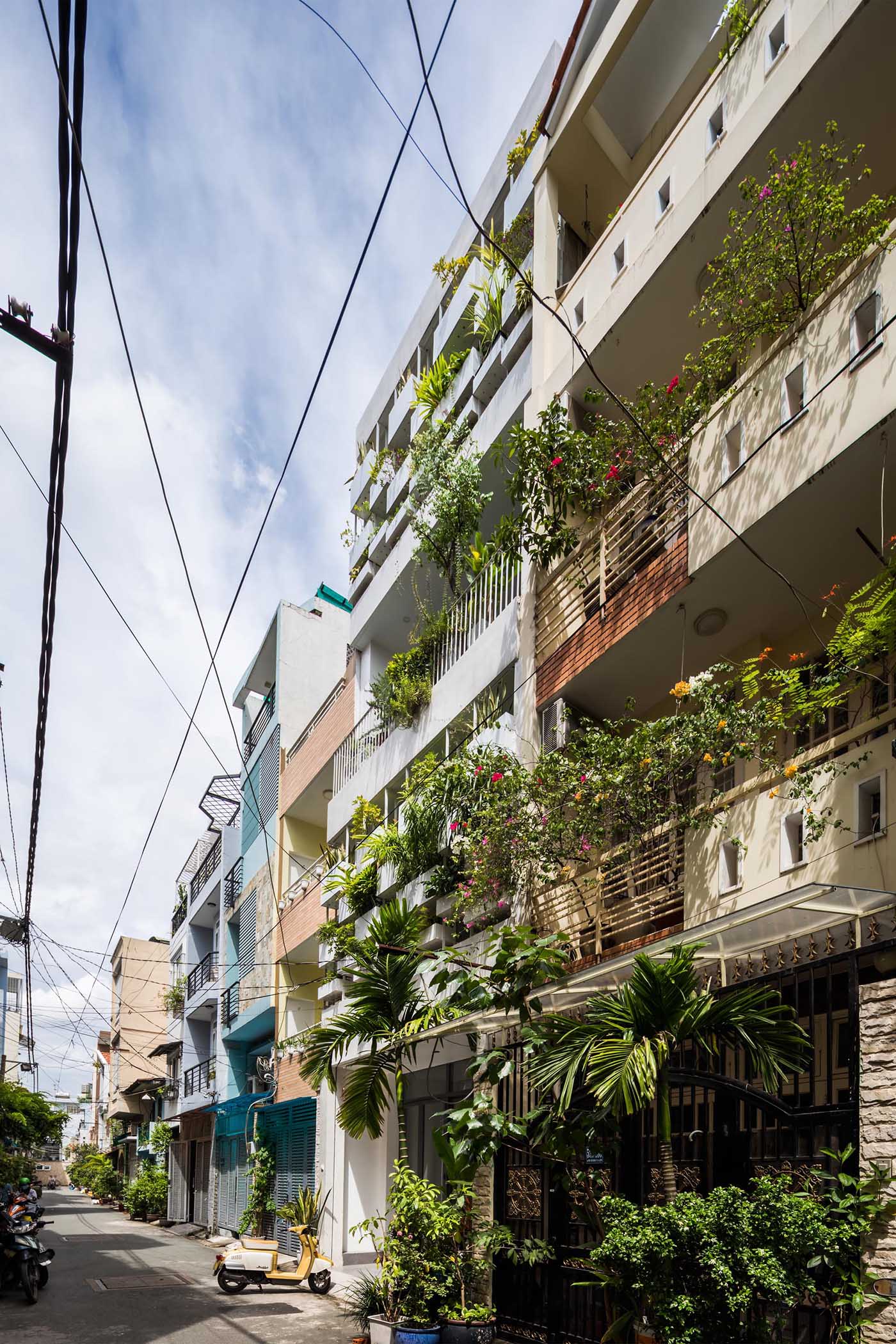 Directly facing the west sunlight, the facade has an installation of a potted plant system that covers different sections of the home.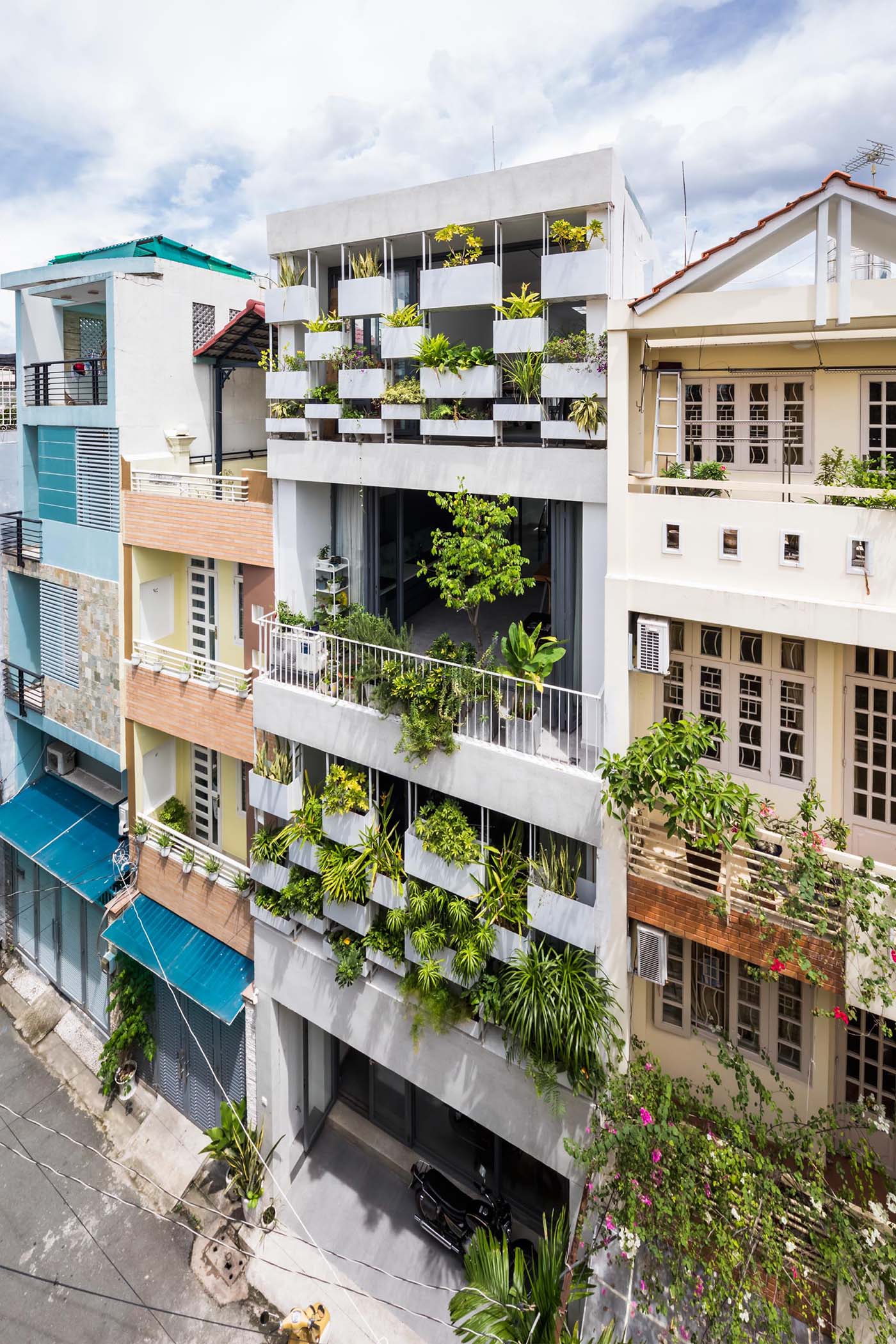 Each rectangular planter is connected to supports that line the planters up and create a checkerboard pattern.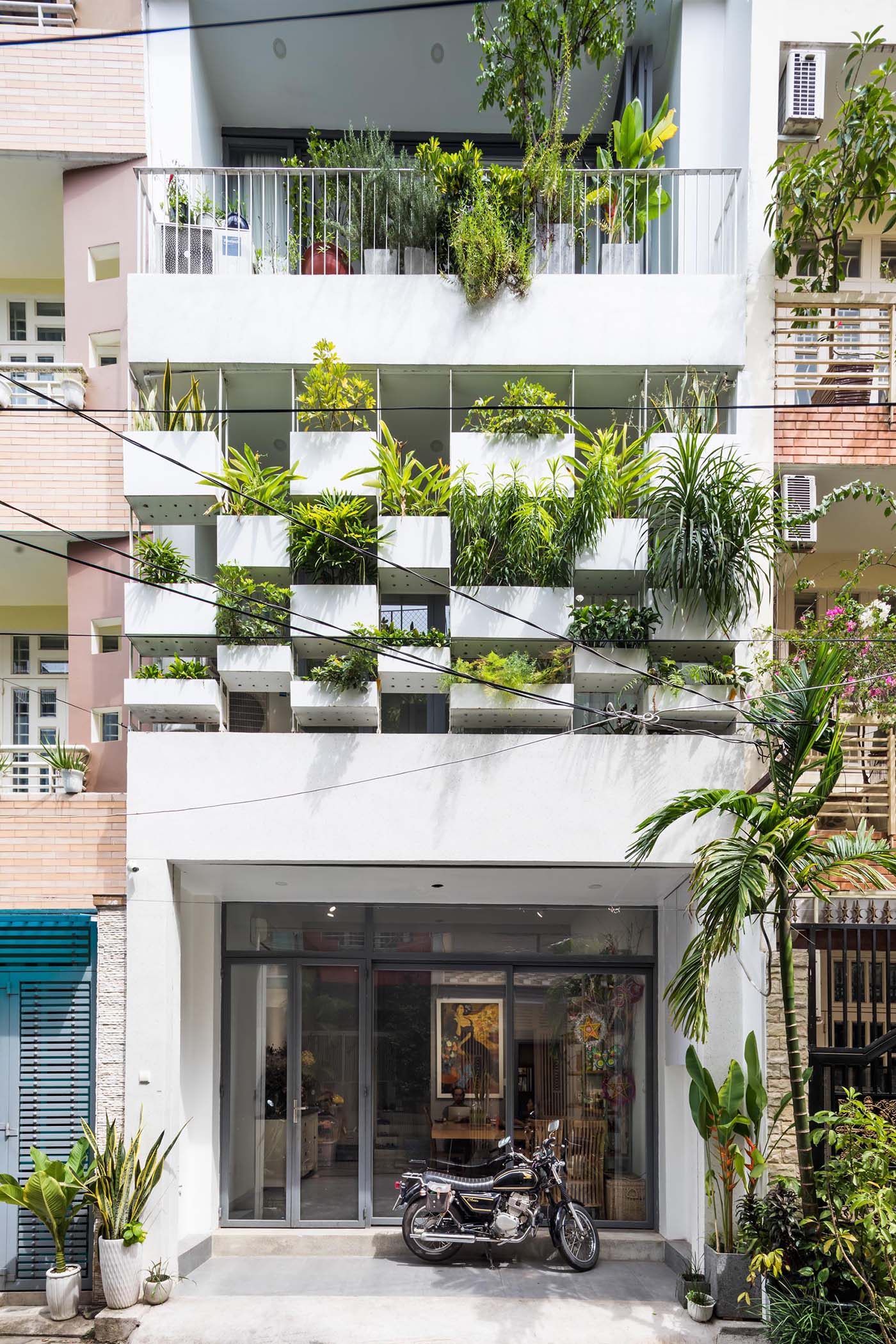 The underneath of each planter has holes that allow for the water to drain onto the planter below it.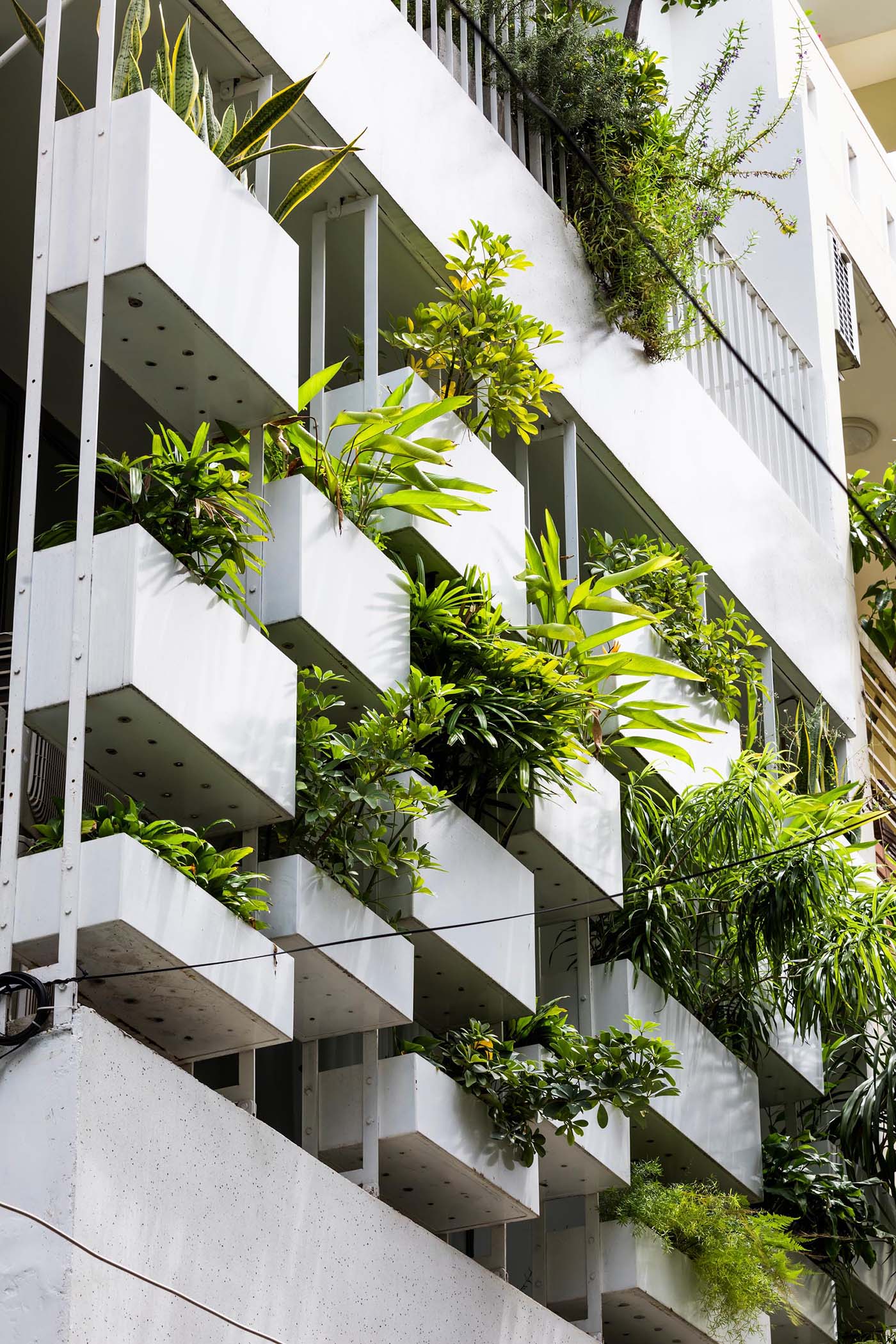 Apart from adding plants to the street, the planters also offer privacy for the interior spaces, while still allowing the light to travel through.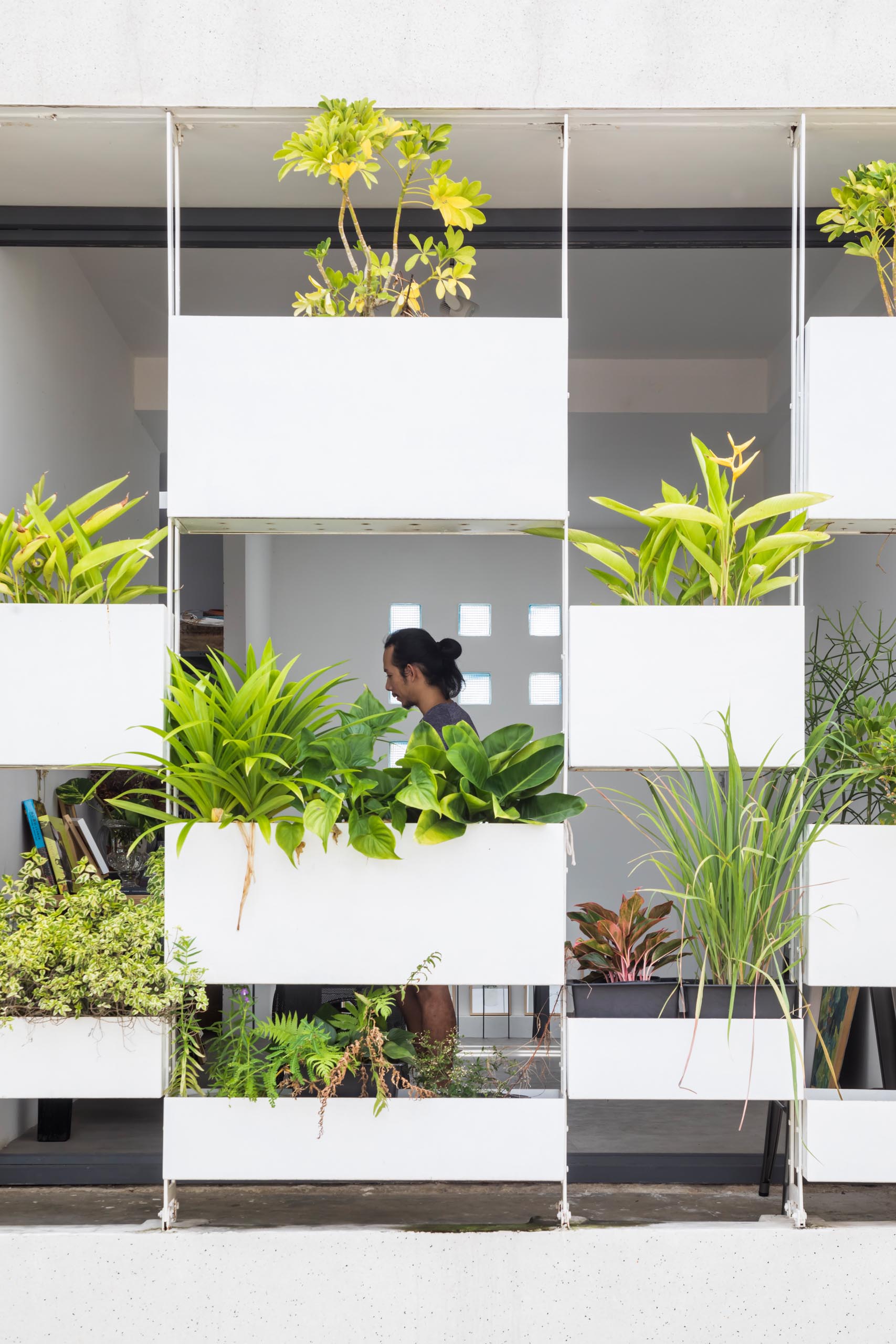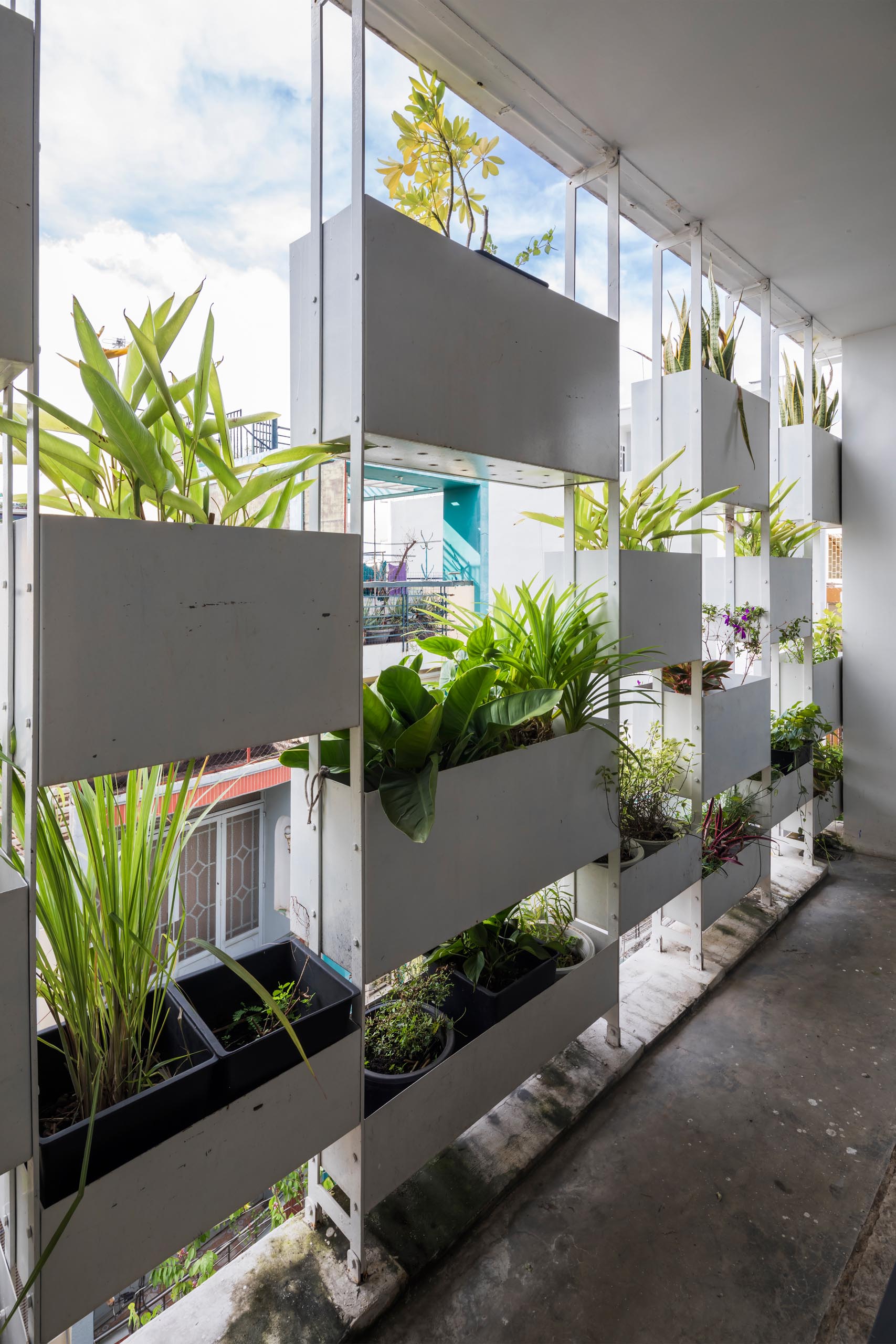 Here's a diagram that shows how the planters were designed by the architects.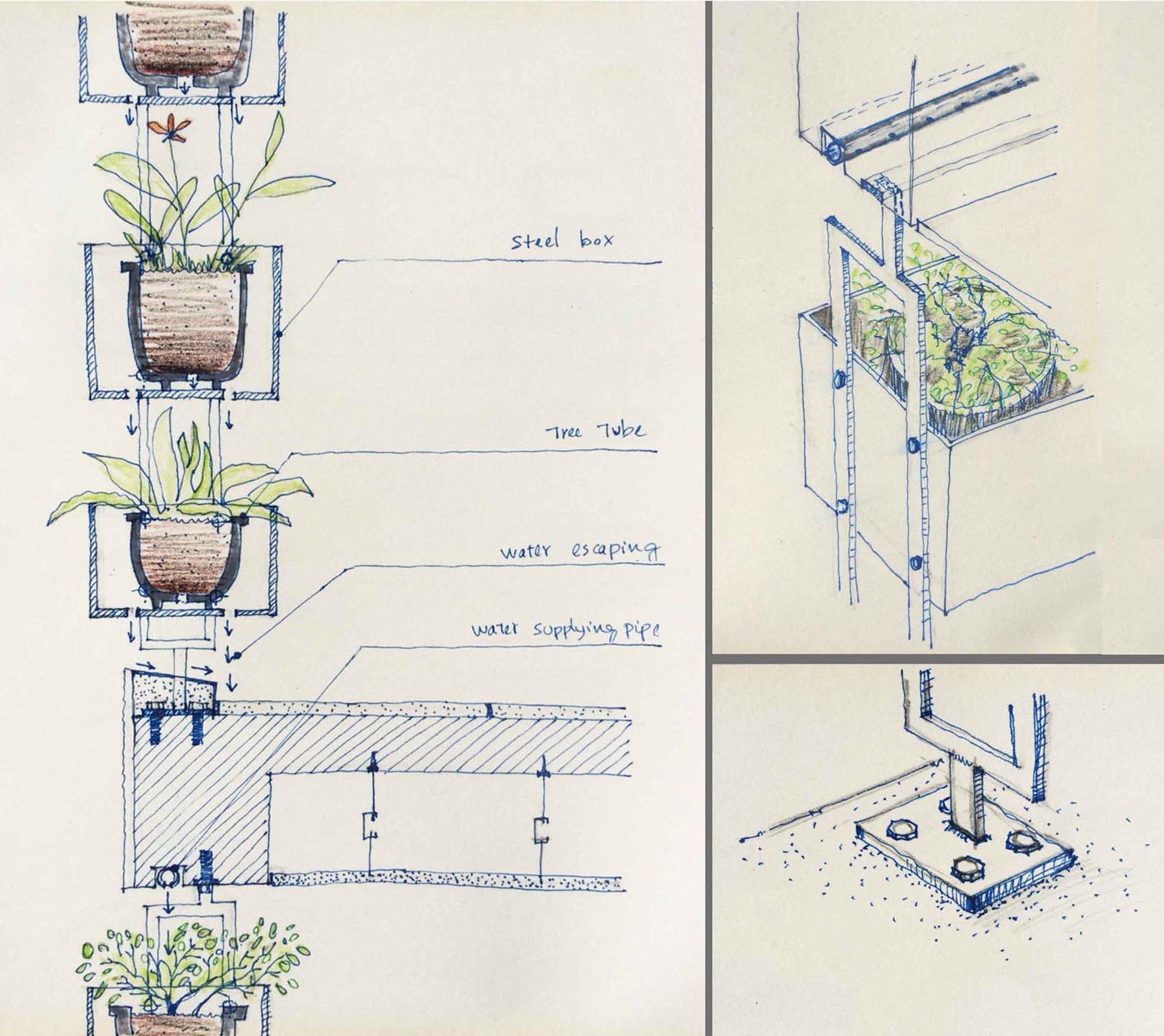 Let's take a look at some of the other areas of the house…
The ground floor has a large sliding glass door that opens to a work area with a large wood table.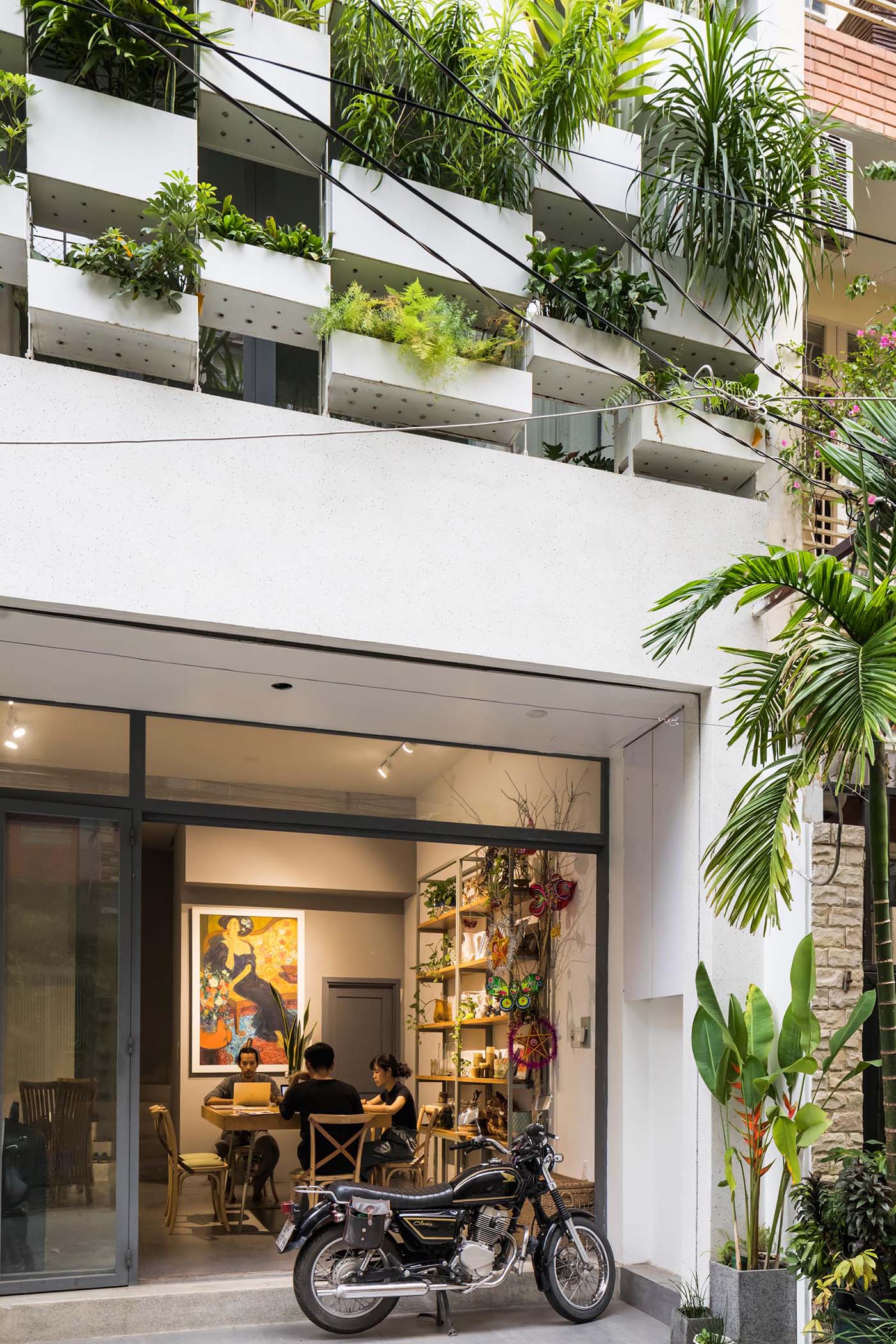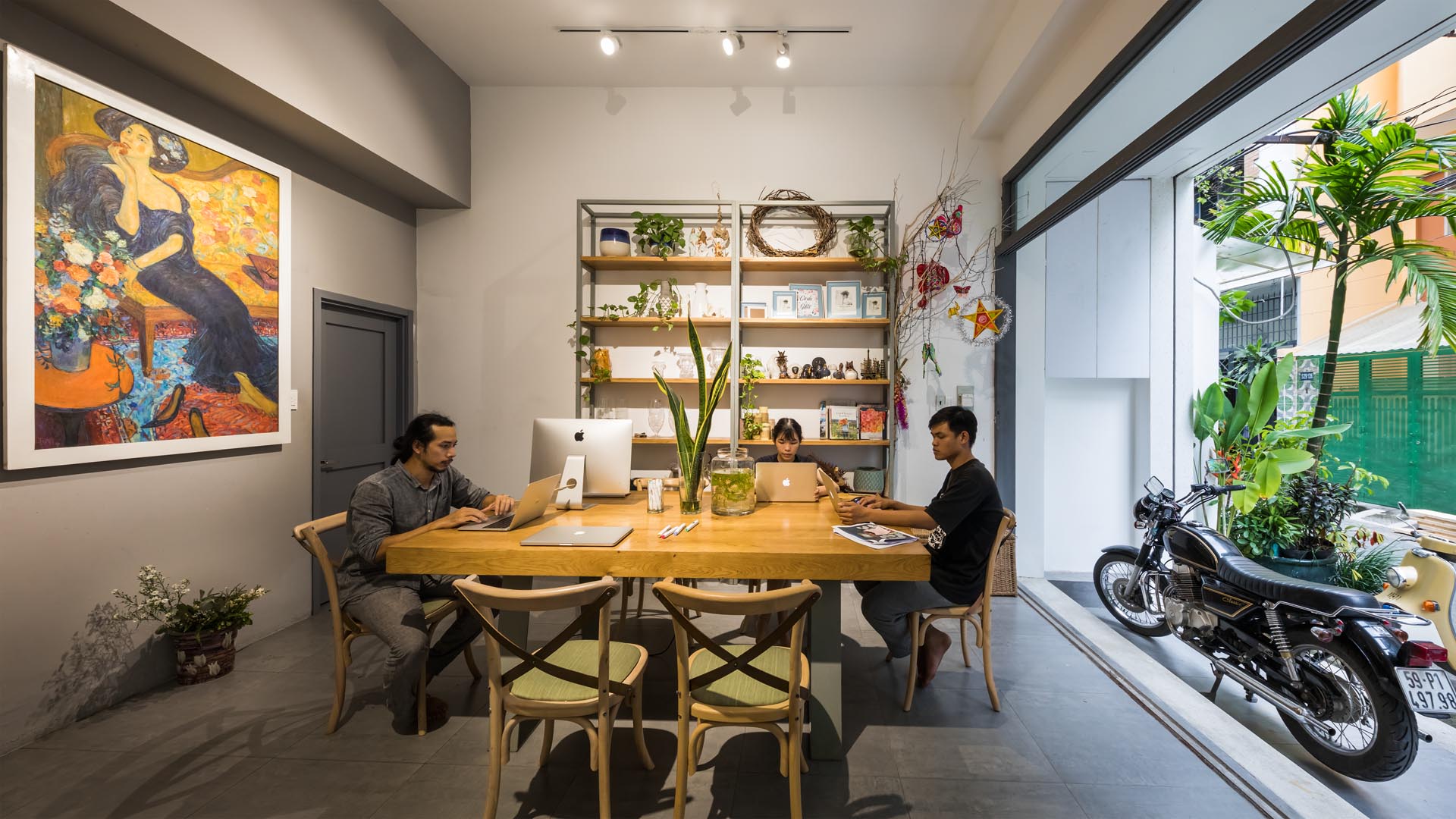 Steel stairs with a black finish connect the various levels of the home.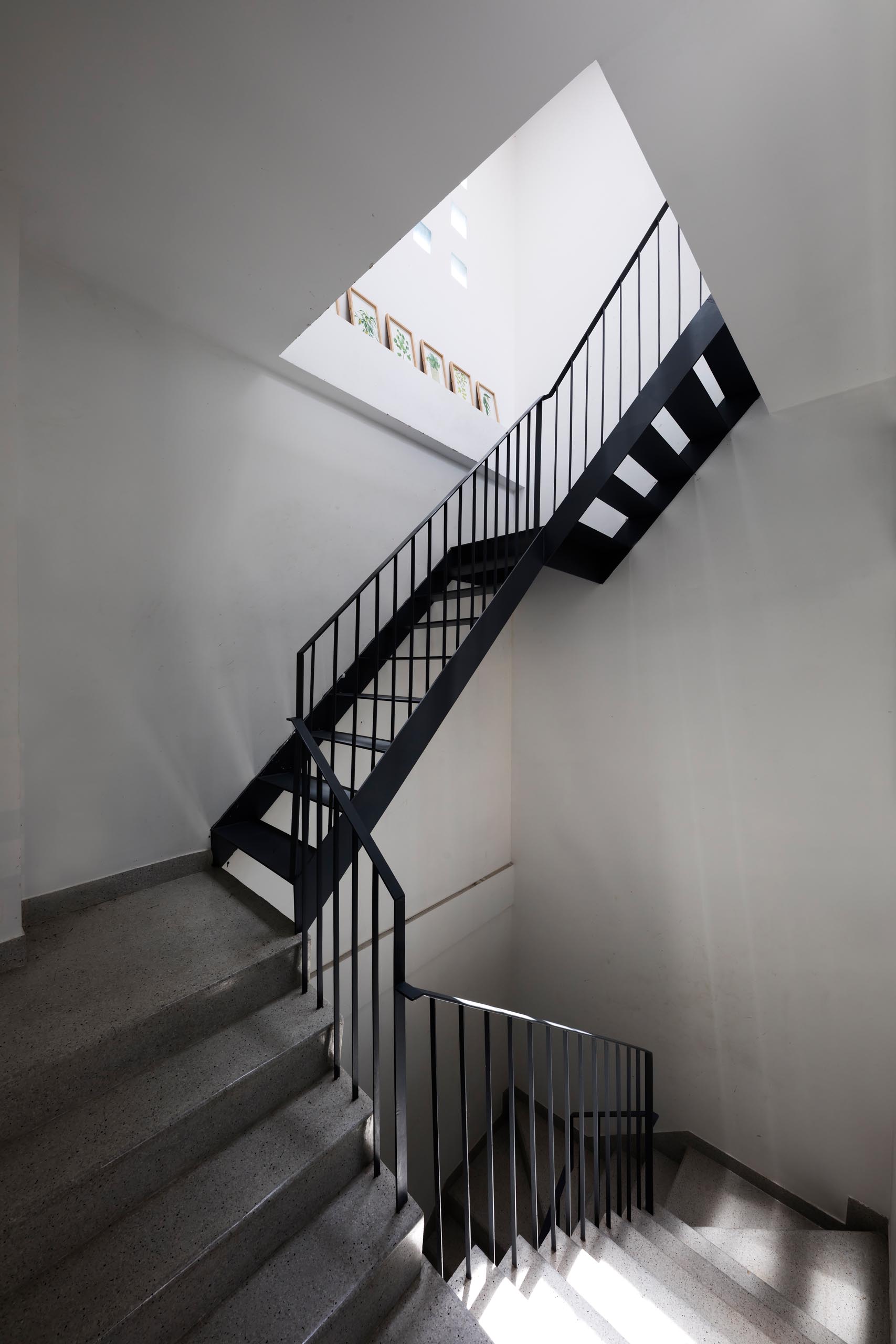 The first floor is dedicated to the bedroom, that has views of the planters.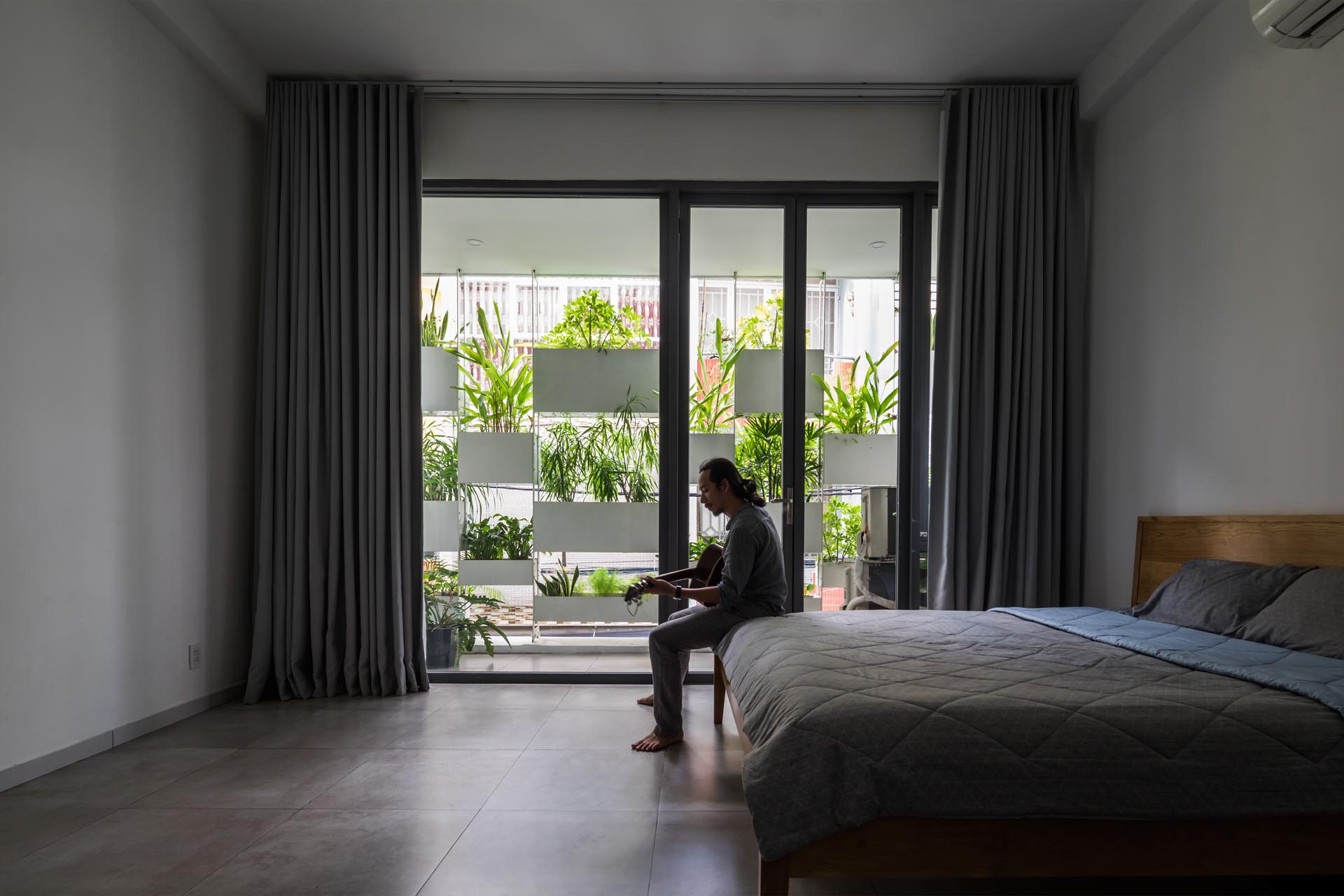 The stairs continue up into the home and passes by a shelf filled with painted plants.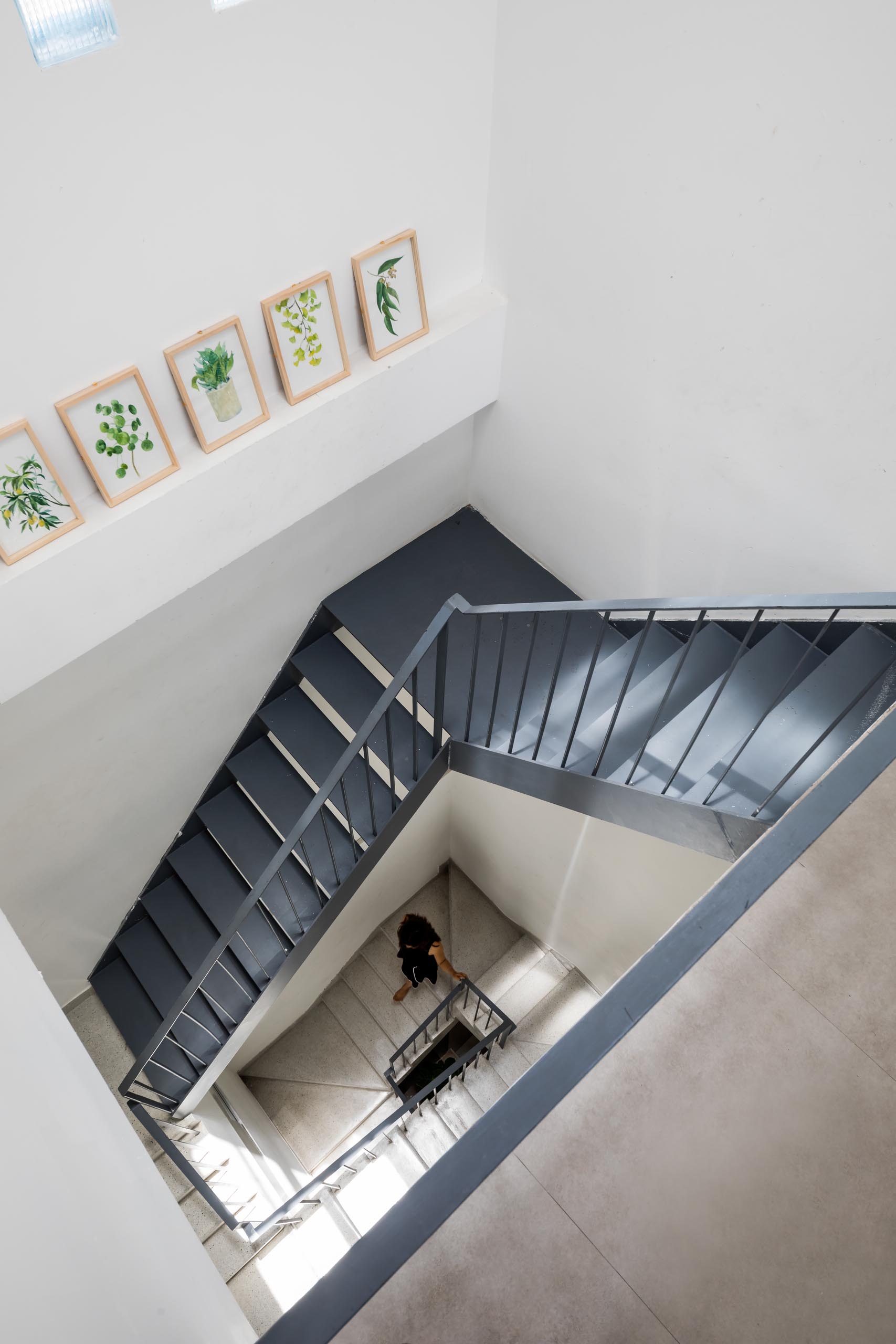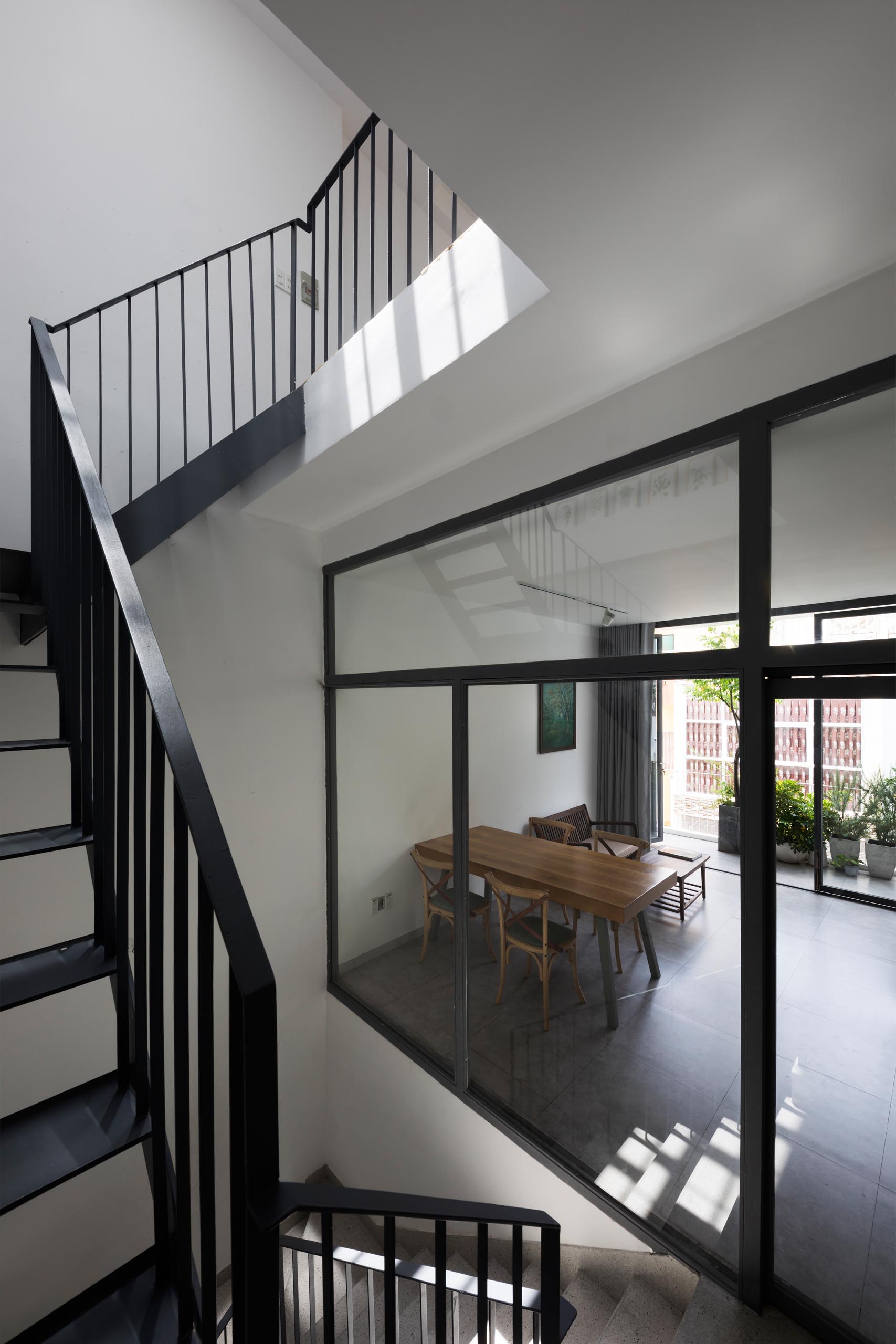 The second floor is home to the dining room, living room, and kitchen, all of which enjoy a balcony, where even more plants can be found.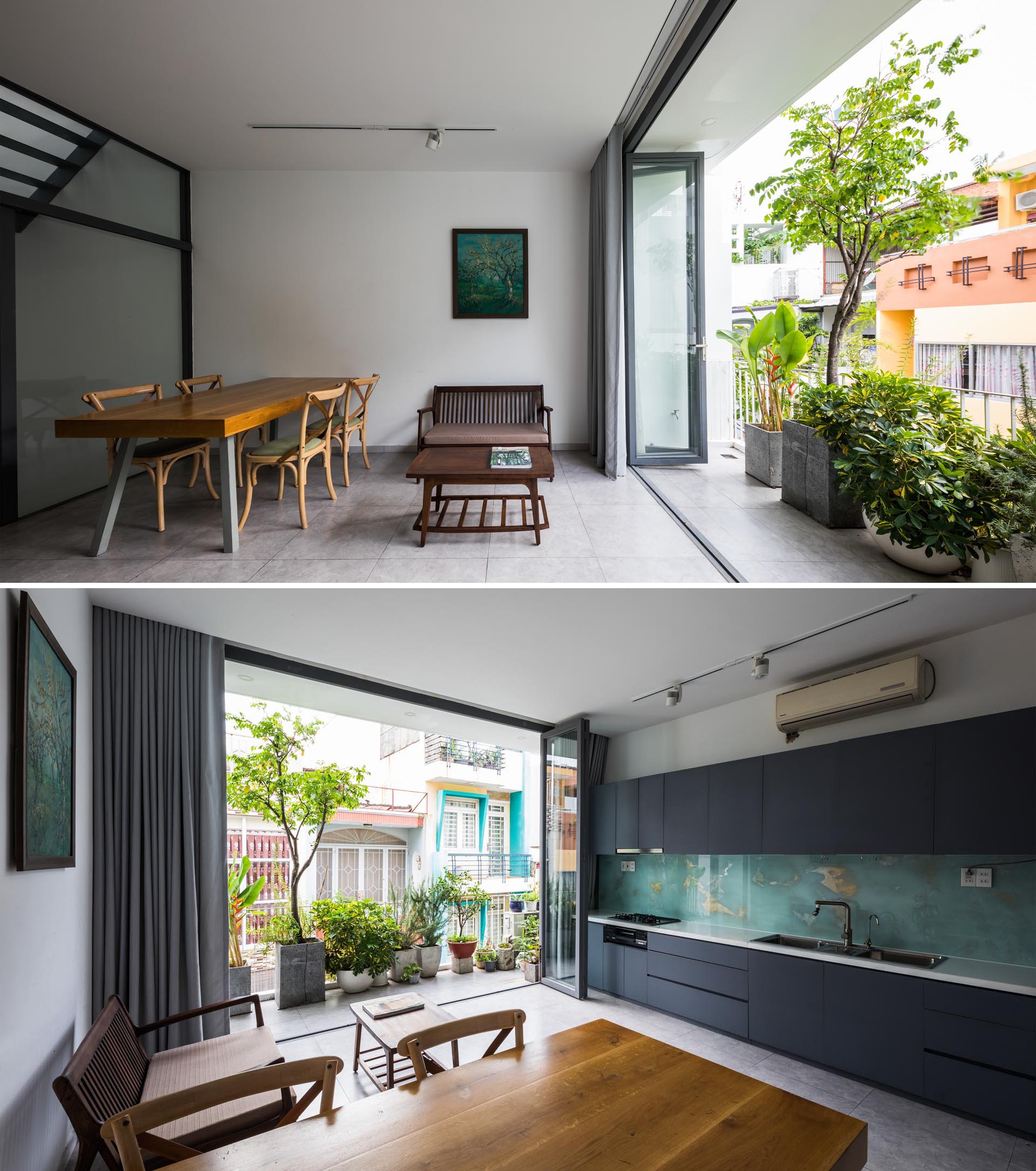 At the top of stairs there's an art studio with simple white walls and space for creating.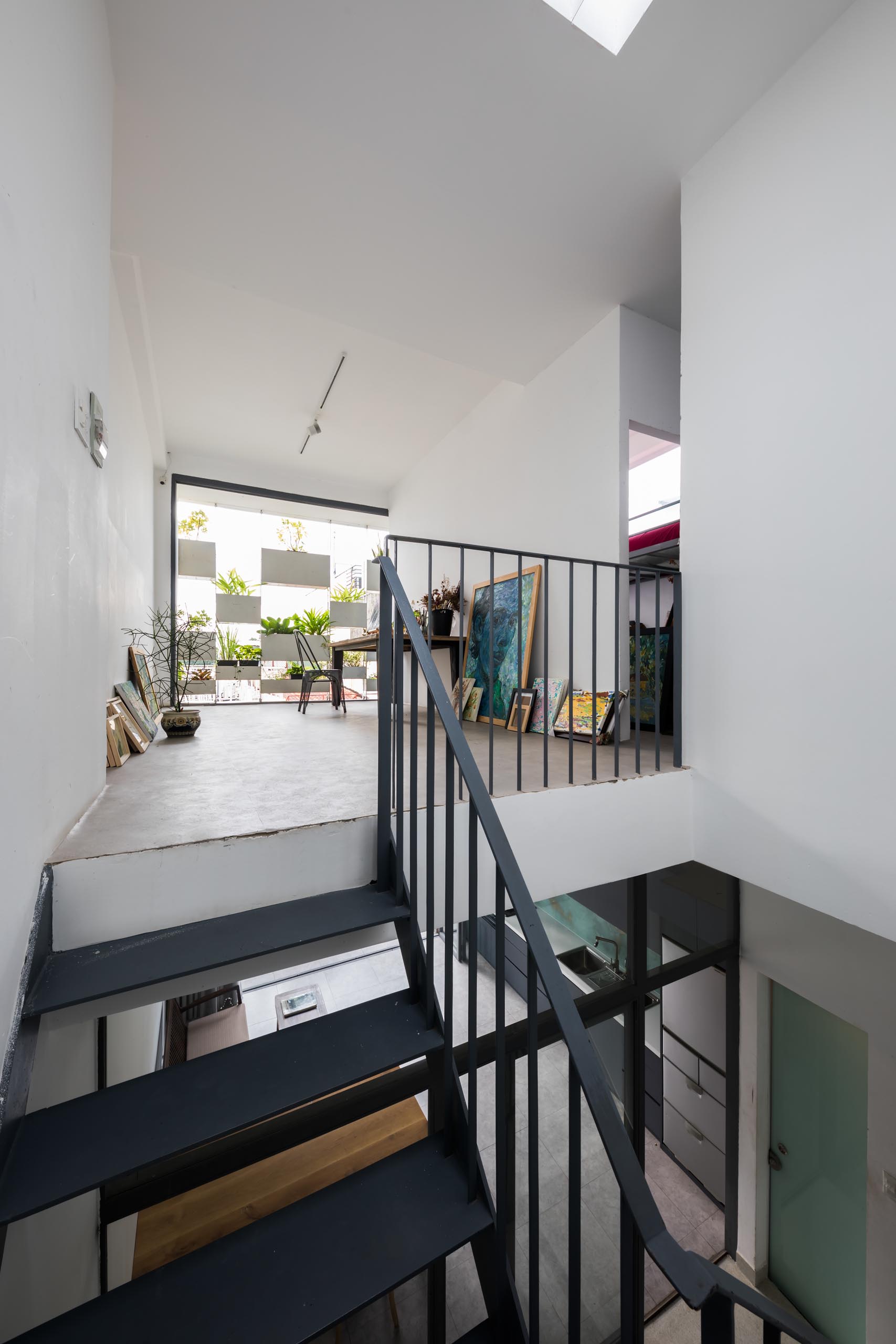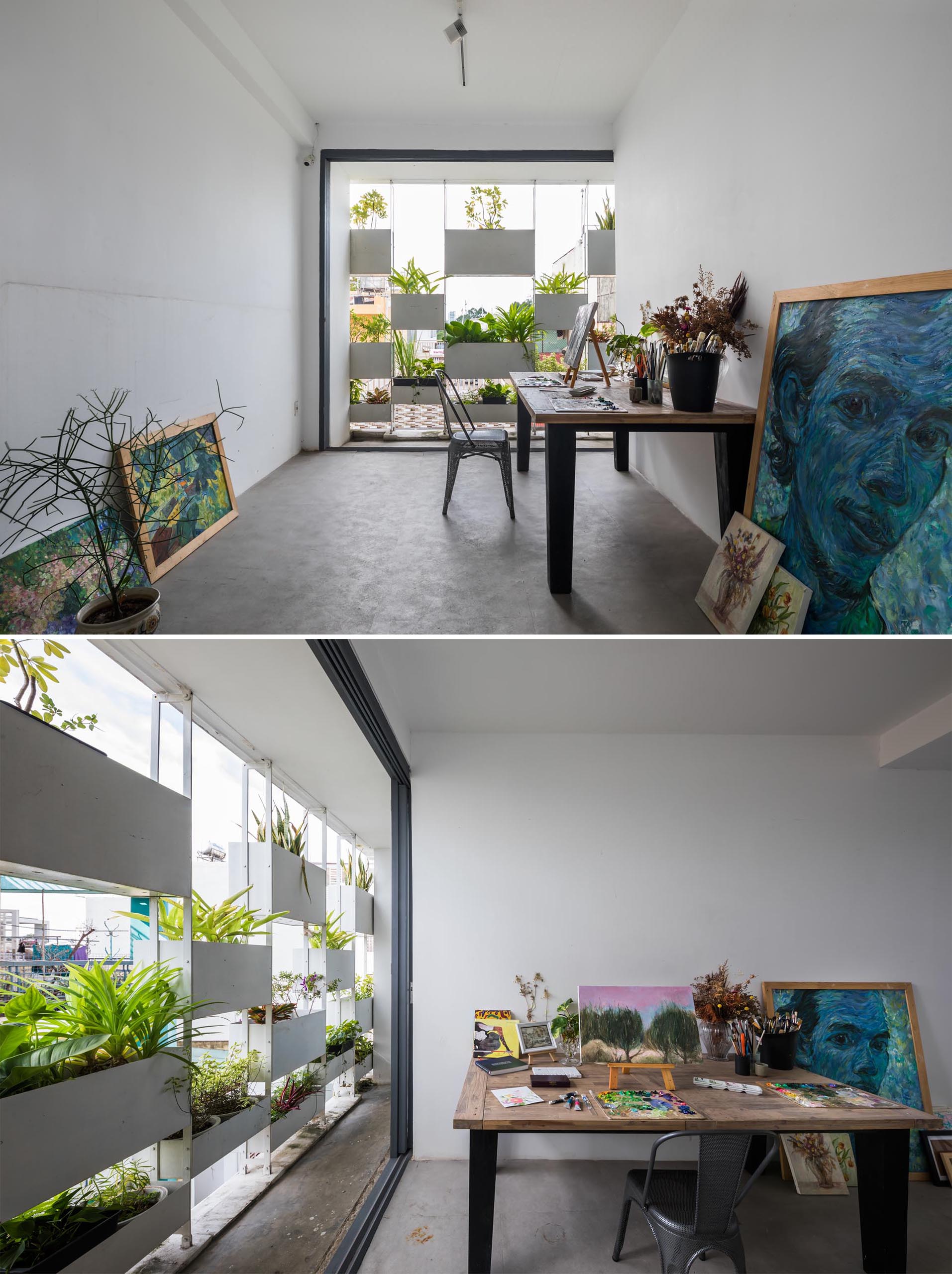 Looking back towards the stairs, and there's a wall accented by small square glass block windows.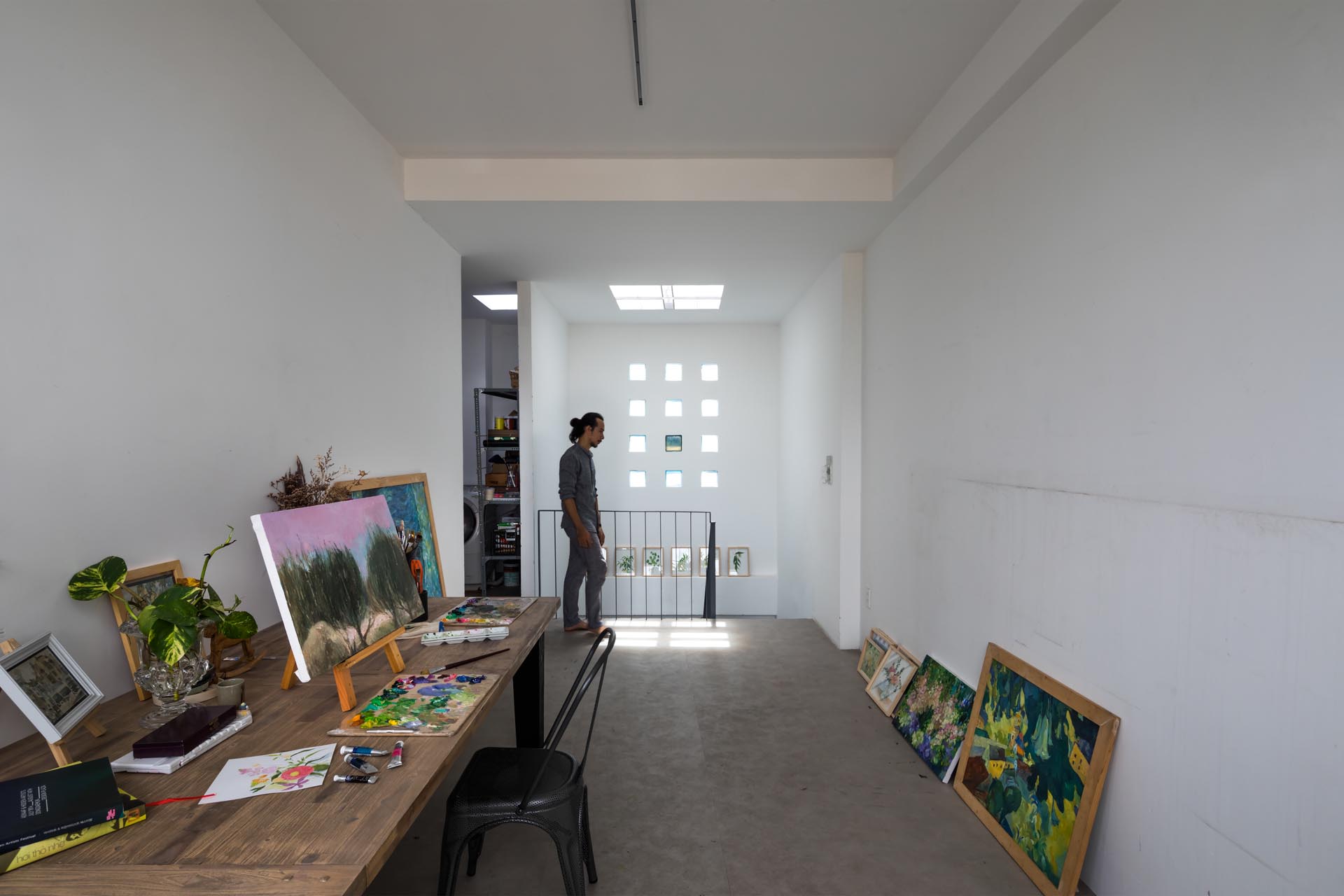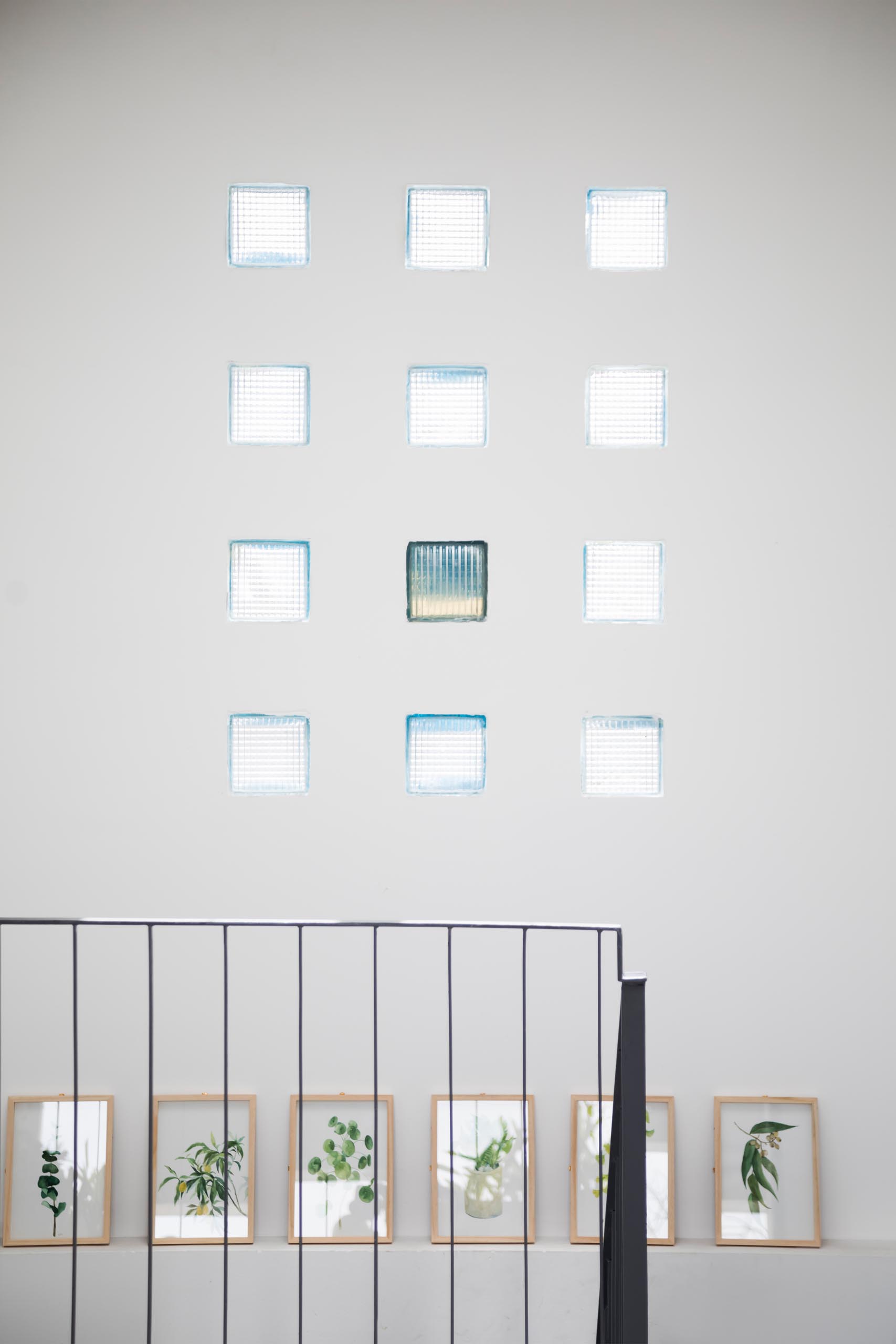 Here's a diagram that shows the layout of the home.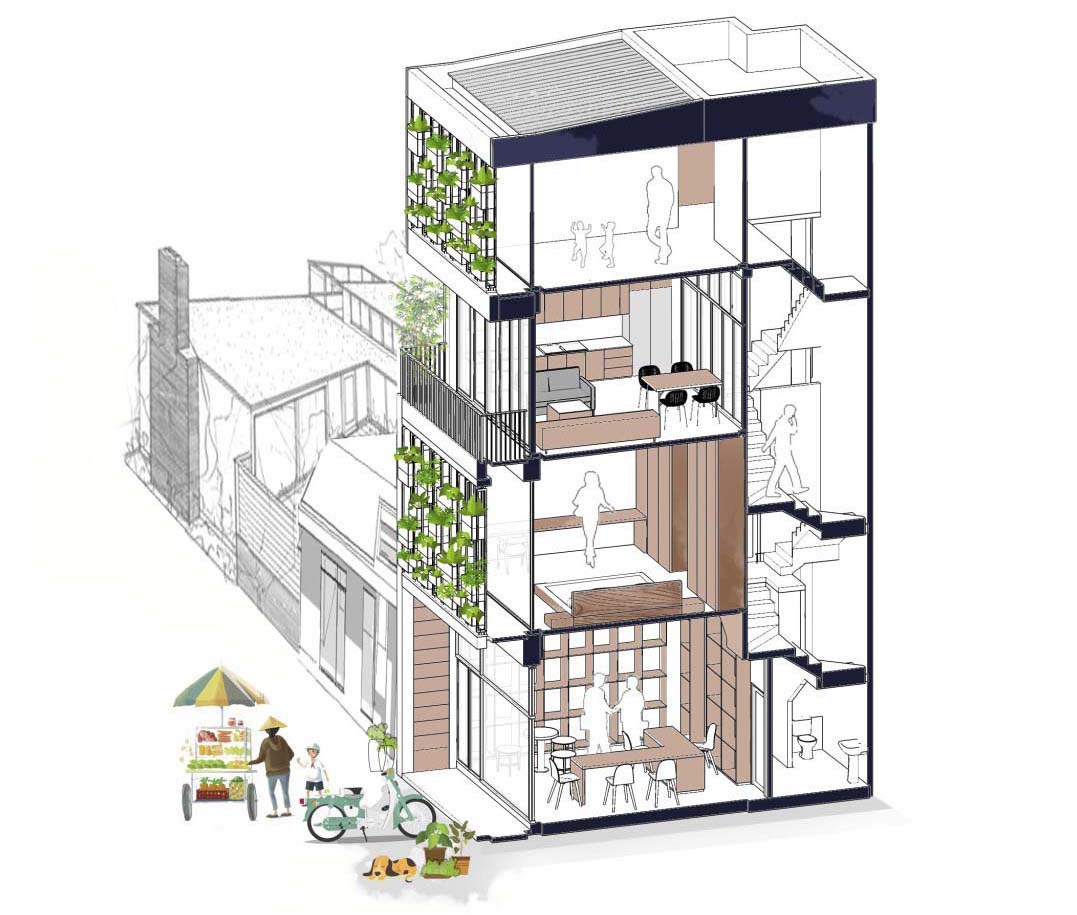 Photography by Hiroyuki Oki | Architecture Firm: SPNG Architects | Lead Architects: Tran Ngoc Thach | Design Team: Tran Ngoc Thach, Nguyen Trung Thanh | Contractor: Phu Thinh Hoang company