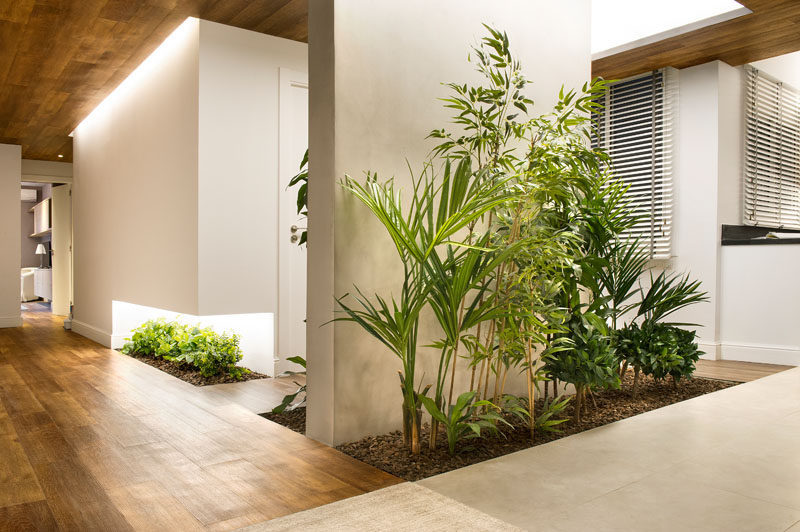 When designing a vacation apartment for a family in a 20th century Barcelona building, Egue y Seta wanted to create a natural space. One of the ways they did that was by including built-in planters with a combination of plants throughout the apartment.
In order to create the built-in planters, the designers removed the 4cm (1.5 inches) thick traditional tile from the floor and added an additional 2cm of flooring everywhere they didn't want the plants to be. This created 6cm deep planters throughout the apartment that were just the right size for a few low maintenance plants.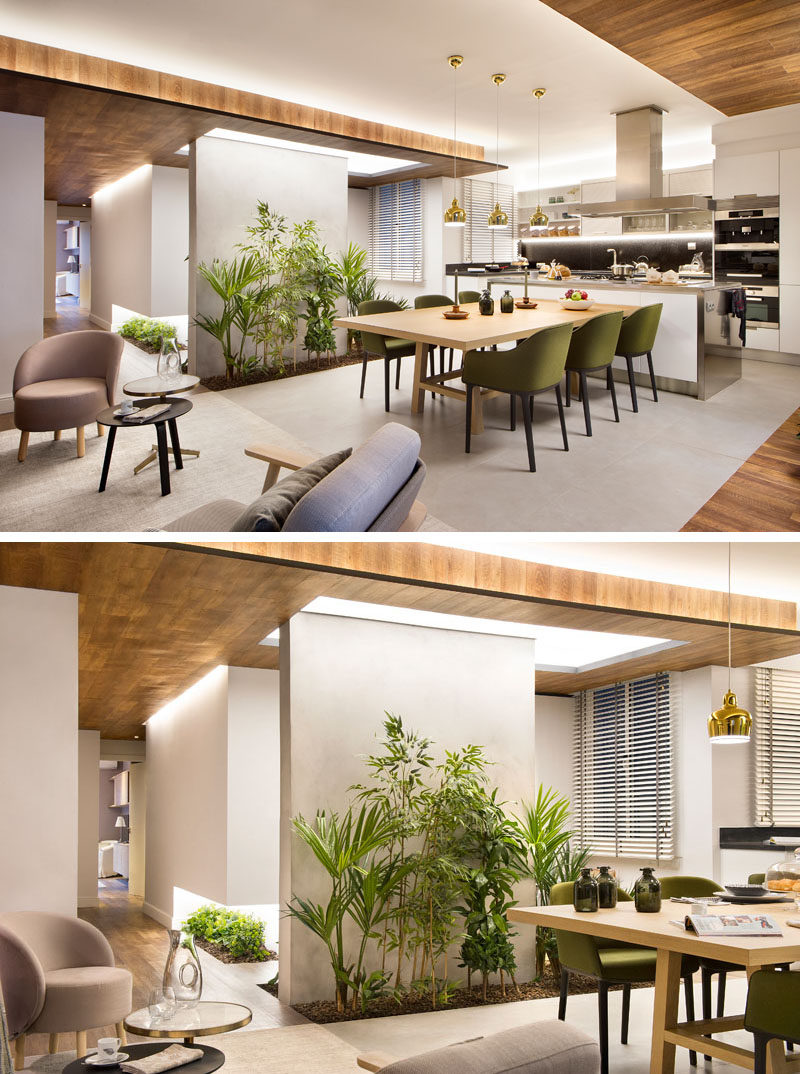 ---
The inclusion of the plants, both the real ones and the artificial ones, contributes to the overall natural, earthy feel of the space while eliminating the need to worry about their care when away for longer periods of time.
---