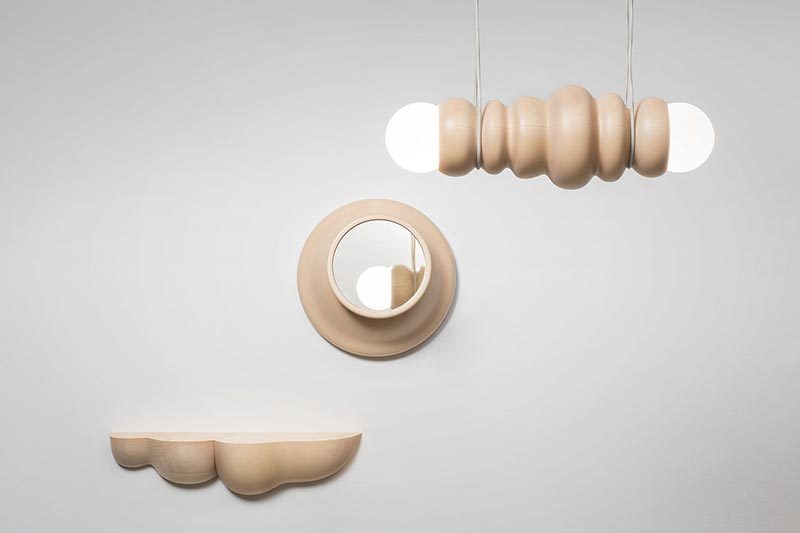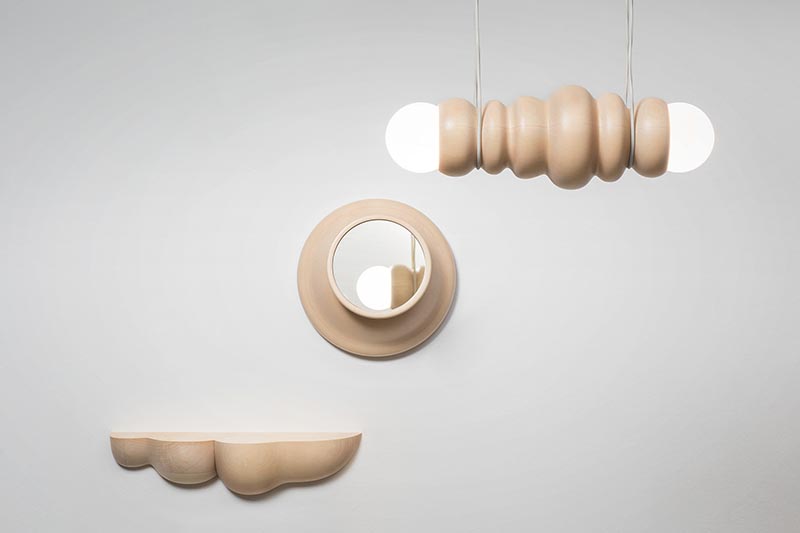 Martijn Rigters and Namuun Zimmermann of Studio Sain, have designed Bulbous, a collection of modern home decor items that were made in collaboration with woodturner, Hermann Viehhauser.

The collaboration was initiated and funded by Vienna Design Week as part of their Passionswege 2019 program – where they team up selected designers with local craftsmen.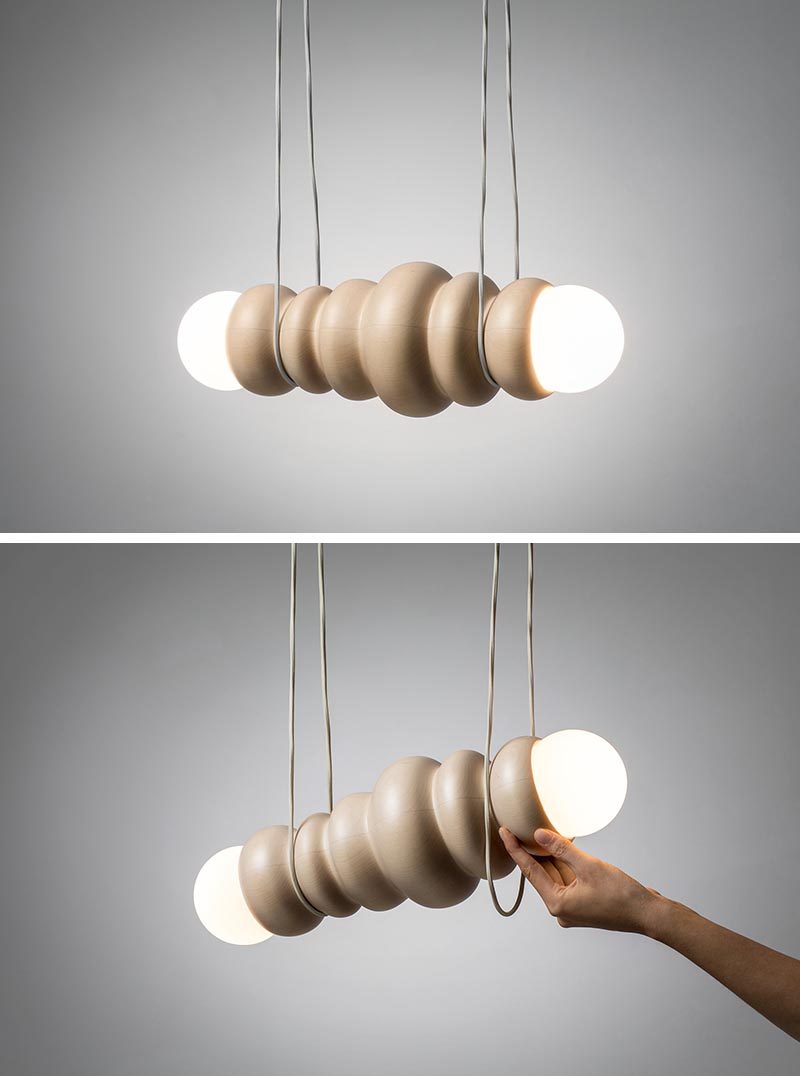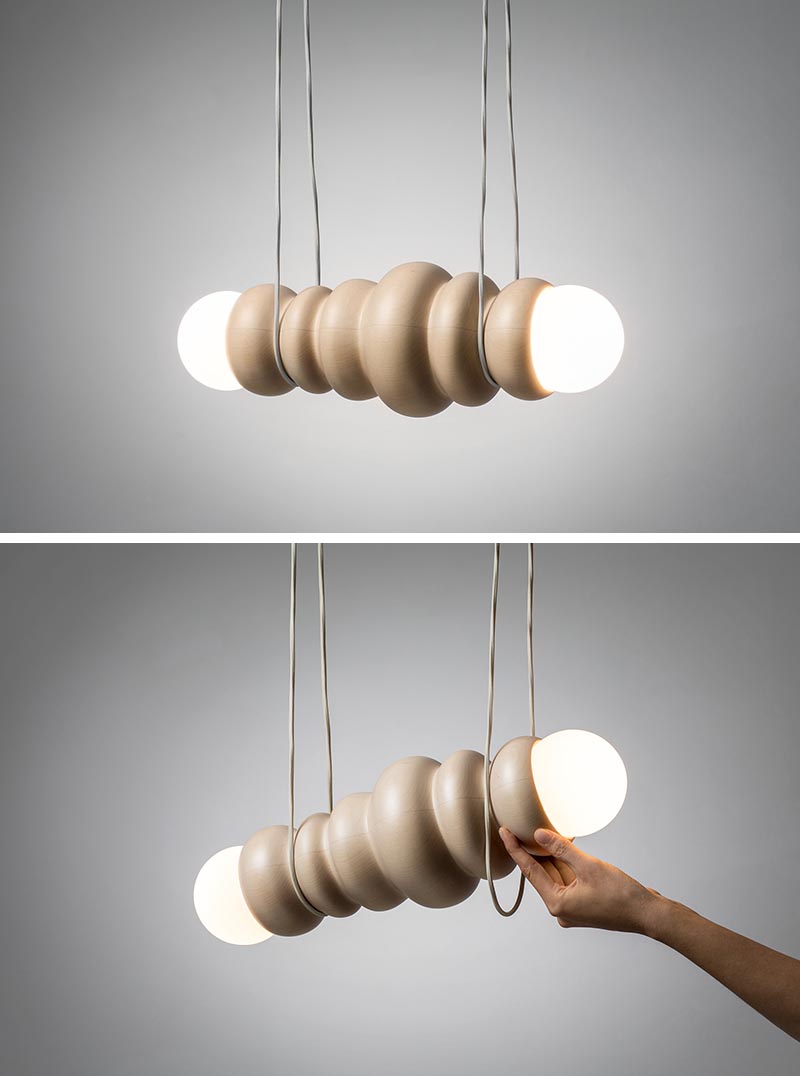 The collection, which includes a shelf, a mirror, a hanging lamp, and a table lamp, aims to celebrate the unique technical skills of the craftsmanship.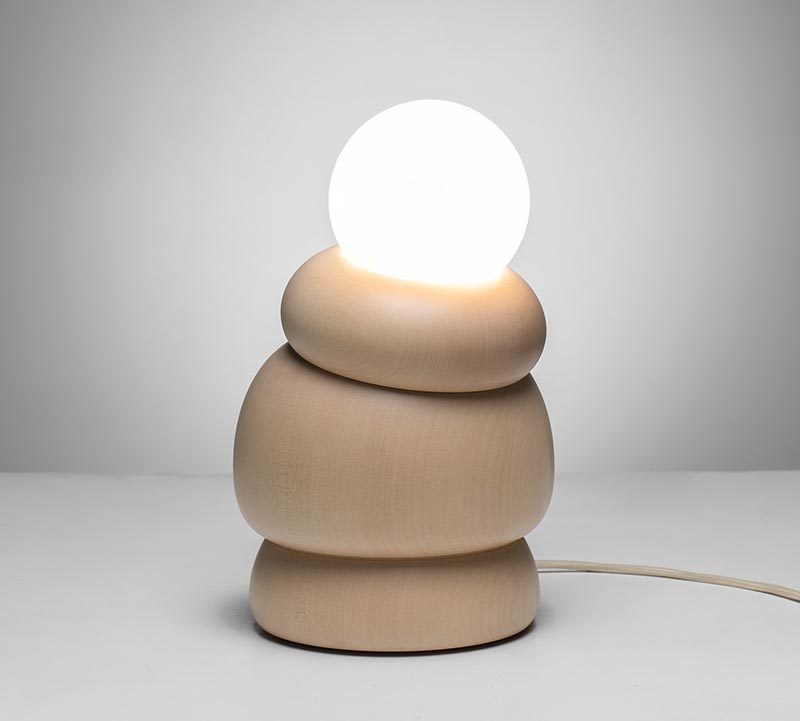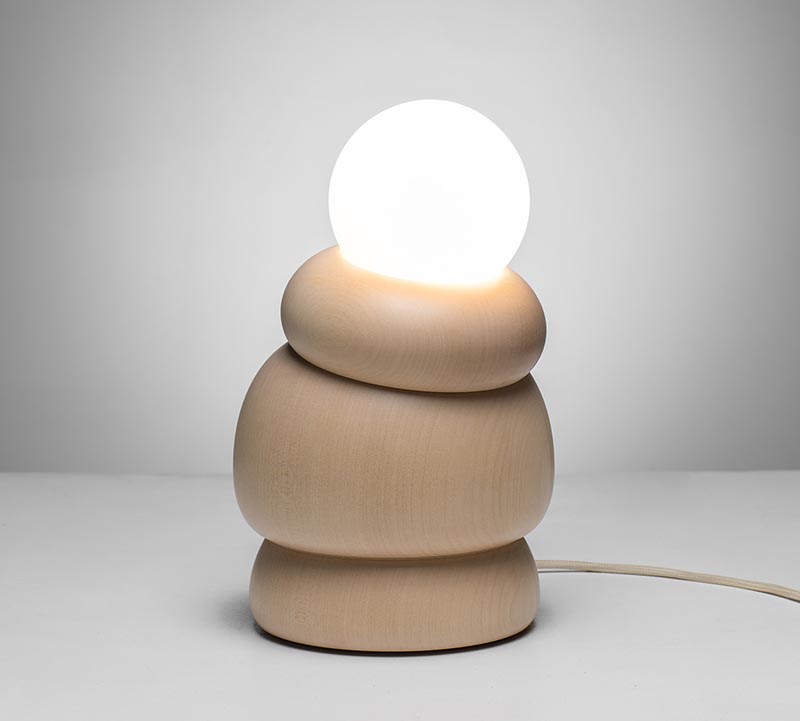 These designs also allowed Studio Sain to examine woodturning as a form of joinery, which led them to create the collection using seamlessly fitting components, with some even having movable parts, like the table lamp and the mirror.