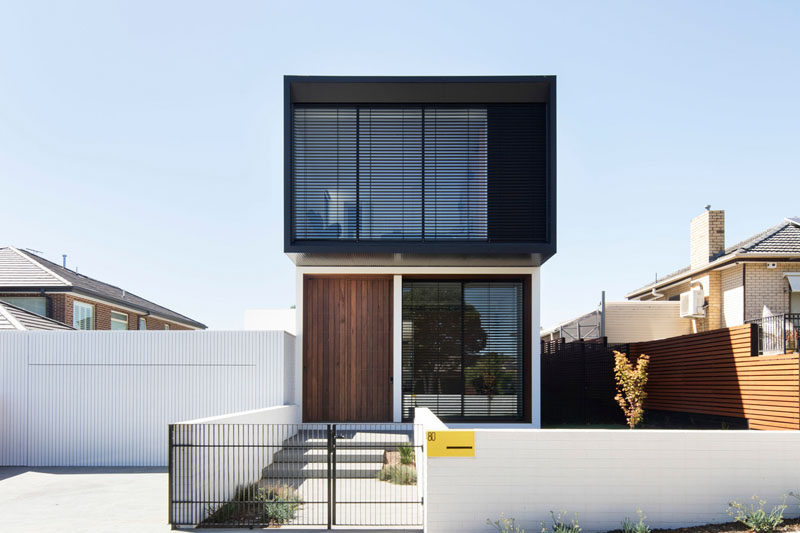 MODO Architecture have designed a new house in a suburb of Melbourne, Australia, for their clients who wanted a home that would feel open, be filled with light, have natural elements, and be connected to the garden.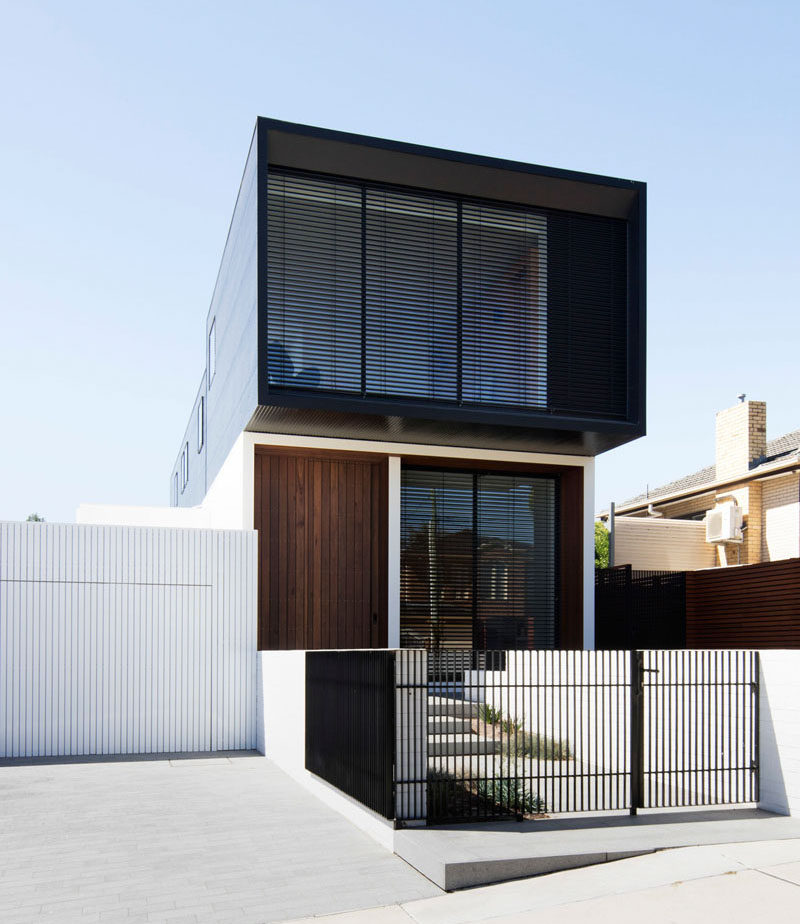 ---
Stepping inside the home, there's polished concrete flooring, wood cabinetry and accents, and bright white walls.
---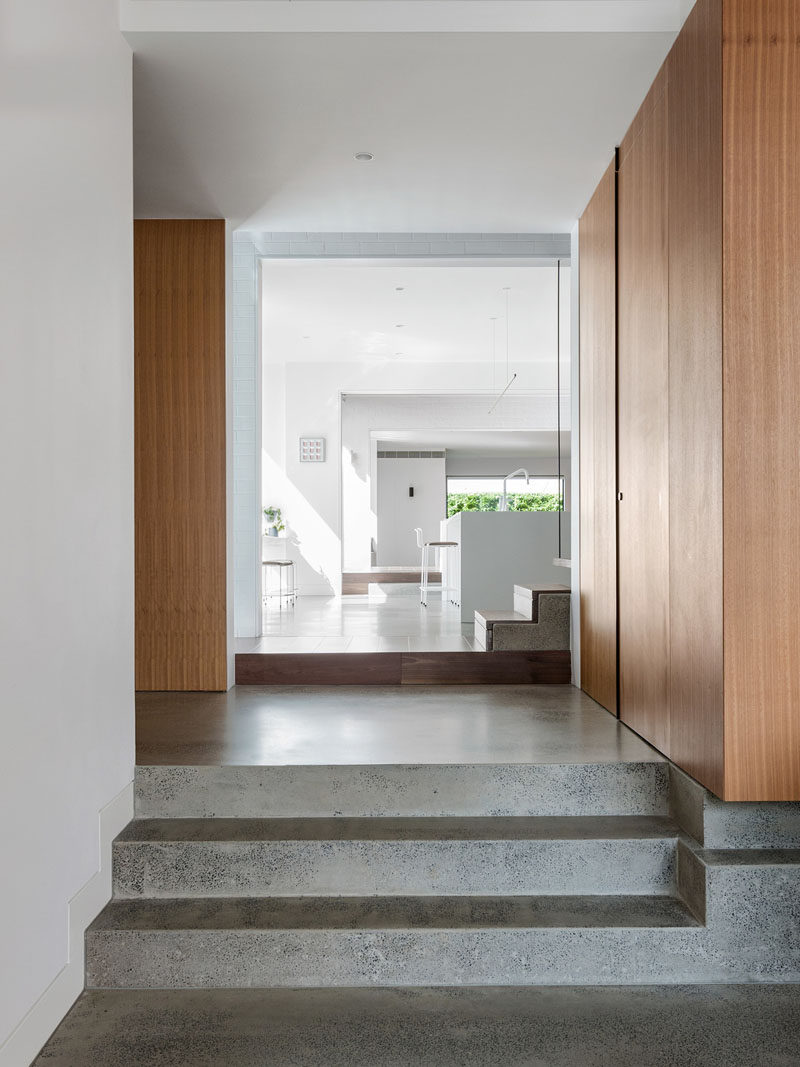 ---
In the kitchen, a large white island creates plenty of counter space, while facing the window is a counter with stools, that allows people to relax and look outside. The kitchen also features integrated joinery with a concealed fridge.
---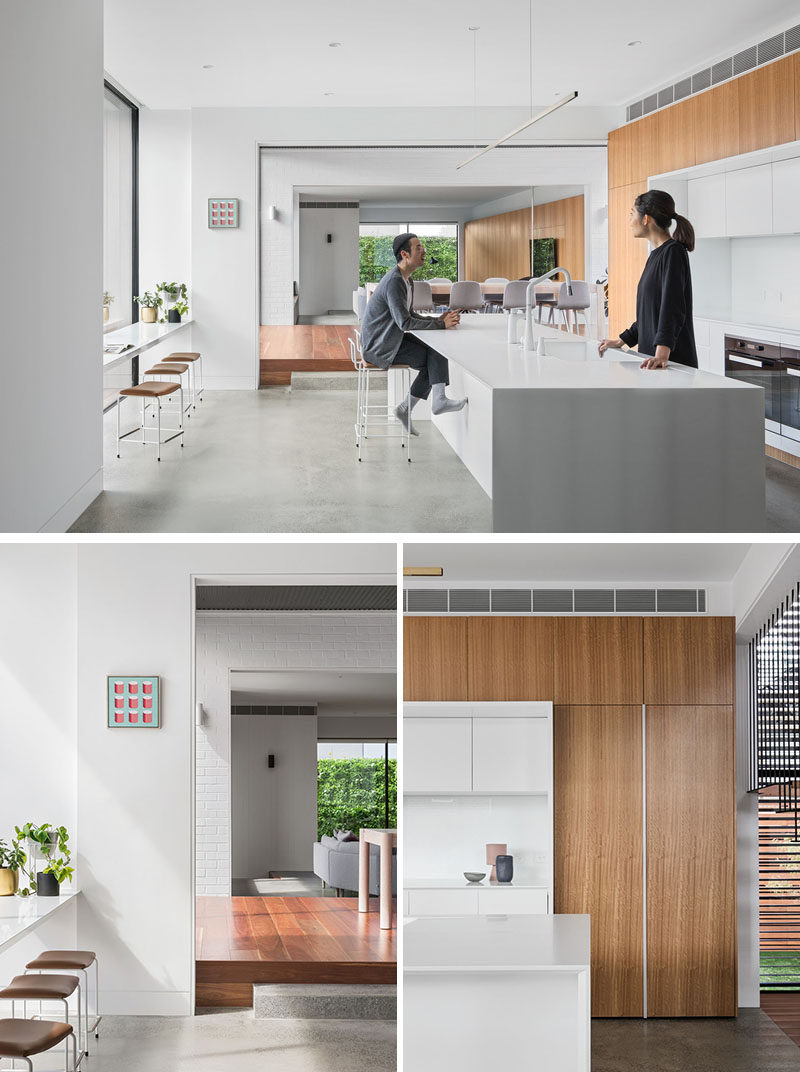 ---
Beside the kitchen is the dining room, which is slightly raised up onto a wood platform.
---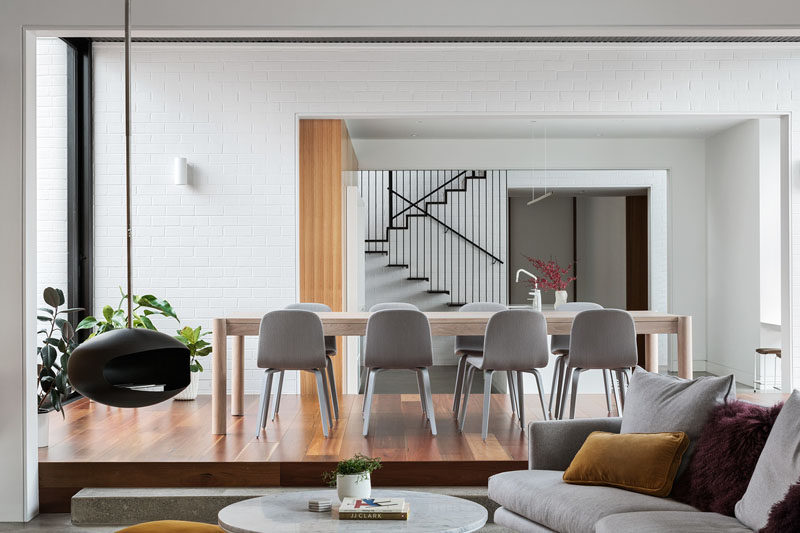 ---
Two sets of large sliding doors are located to either side of the dining area, which can open the house into the garden. A mix of timber decking and paving steps, that double as seating, lead down to the backyard.
---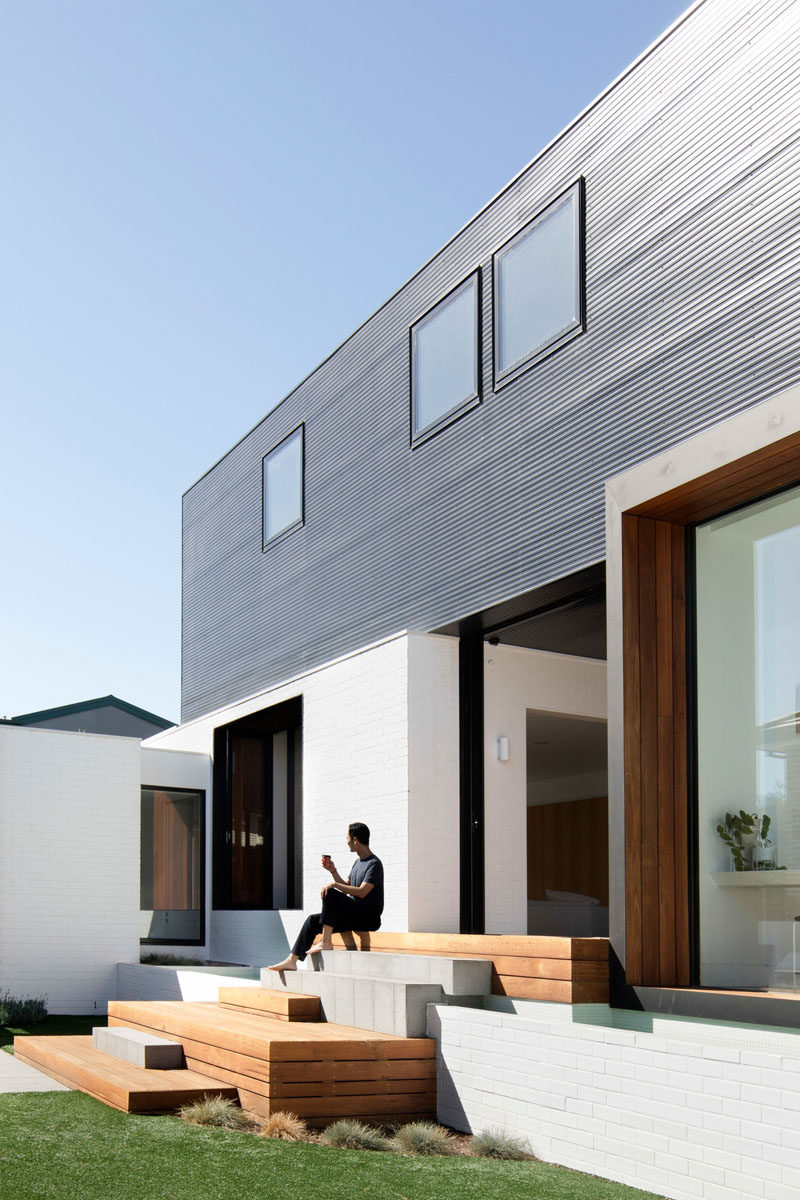 ---
Back inside, and there's the living room that features a small quiet reading area that has large windows to fill the area with natural light.
---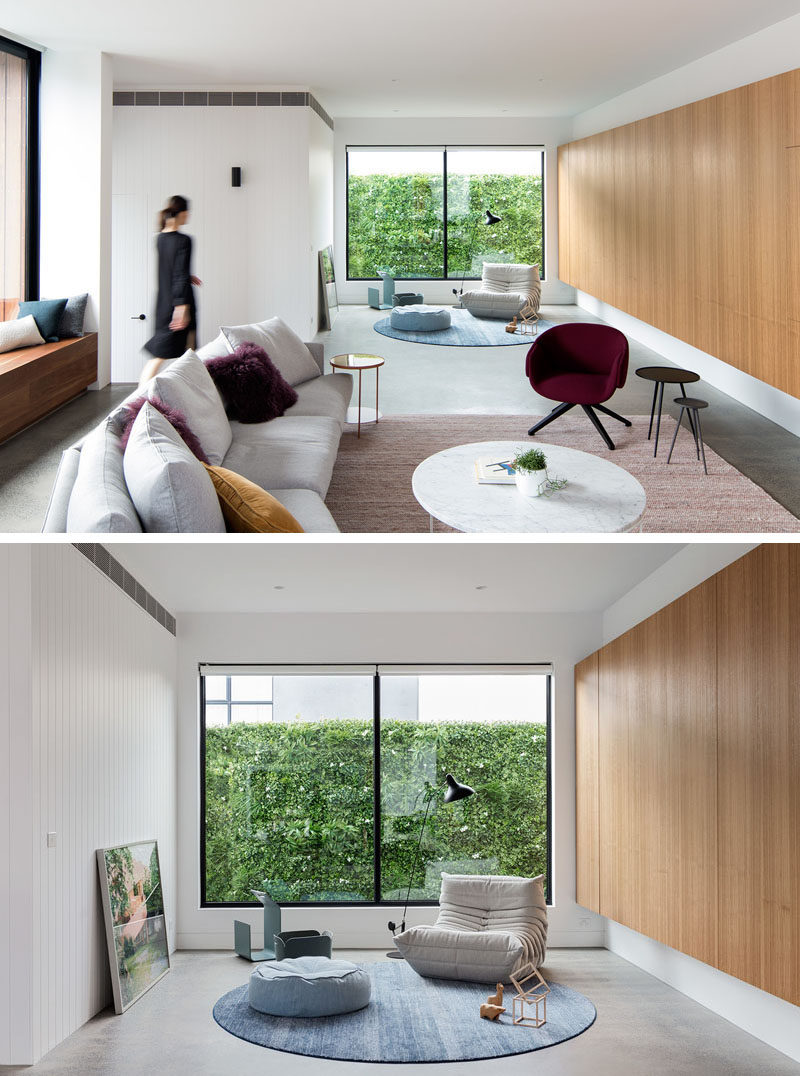 ---
Back towards the kitchen, and there's concrete, steel and wood stairs that lead to the upper floor of the home.
---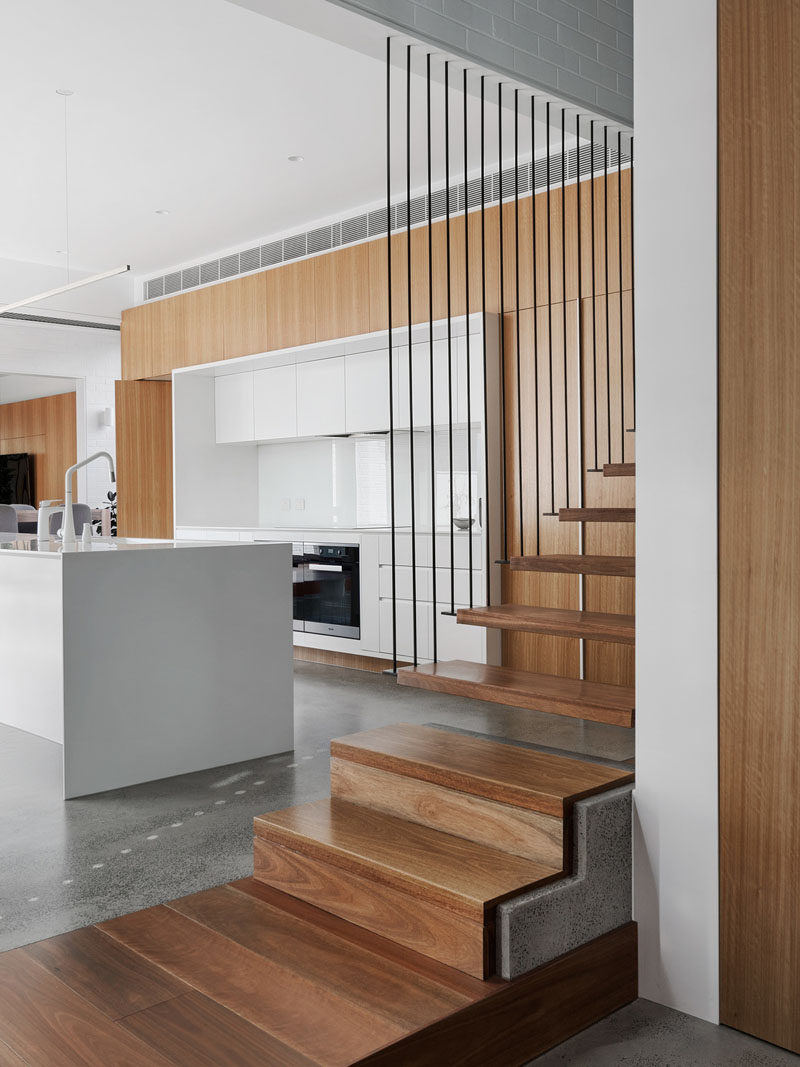 ---
The stairs, which are minimalist in their design, transition from being open to being part of the white painted brick wall.
---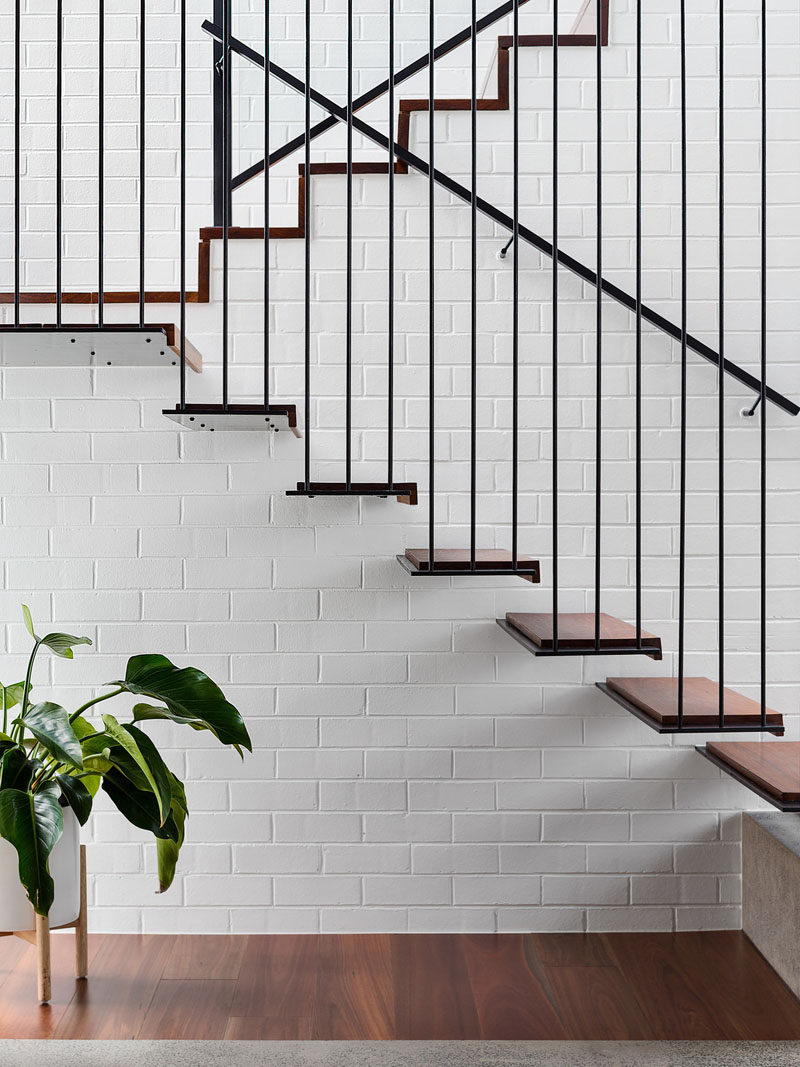 ---
Upstairs, the bedroom has a modern wood accent wall with doors that open to closets.
---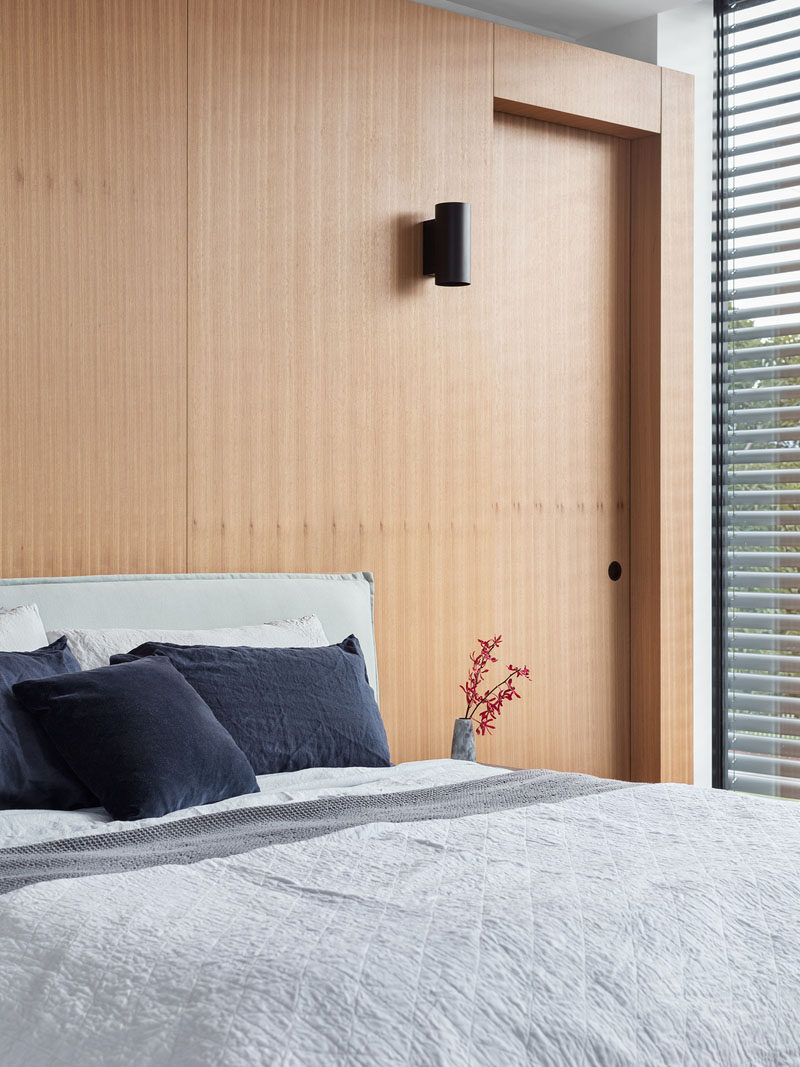 ---
A wood vanity in the ensuite bathroom is topped with a white counter and basin, while light colored square tiles cover the walls.
---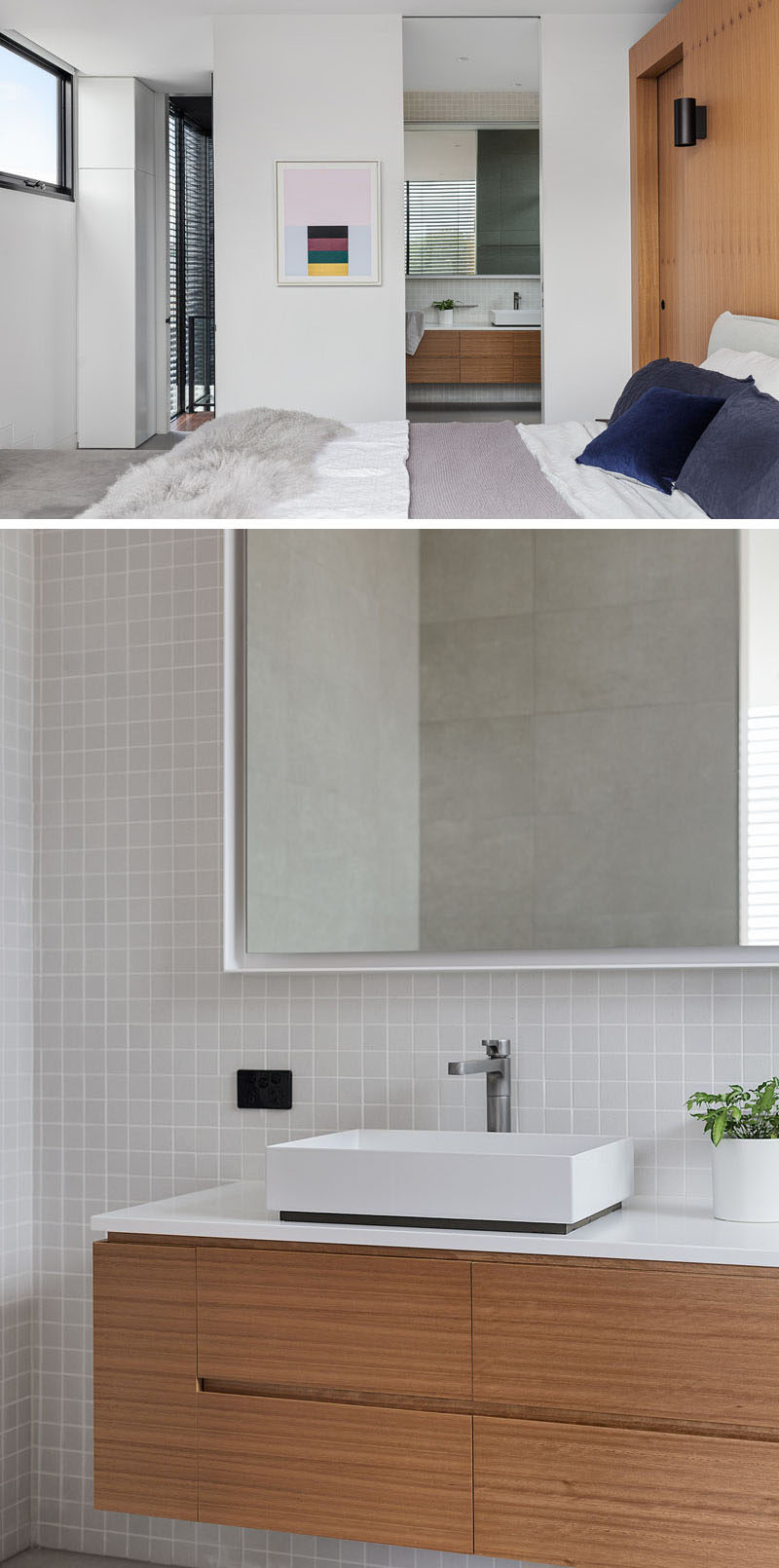 Photography by Ben Hosking | Architect: MODO Architecture | Construction by Seventy7 Projects | Furniture & Styling by Nina Provan
---