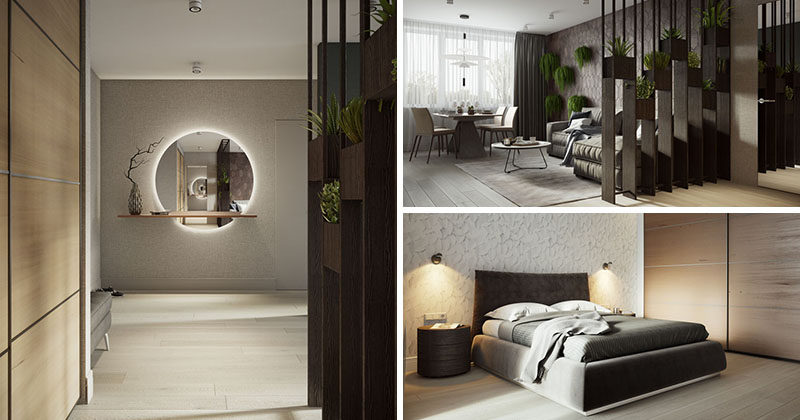 Ekaterina Gritsan from Buro108 has recently completed an apartment in Moscow, Russia, that's been designed for a bachelor who wanted to blend nature, minimalism and wood.
Upon entering the apartment, there's a large backlit mirror with a floating wood shelf.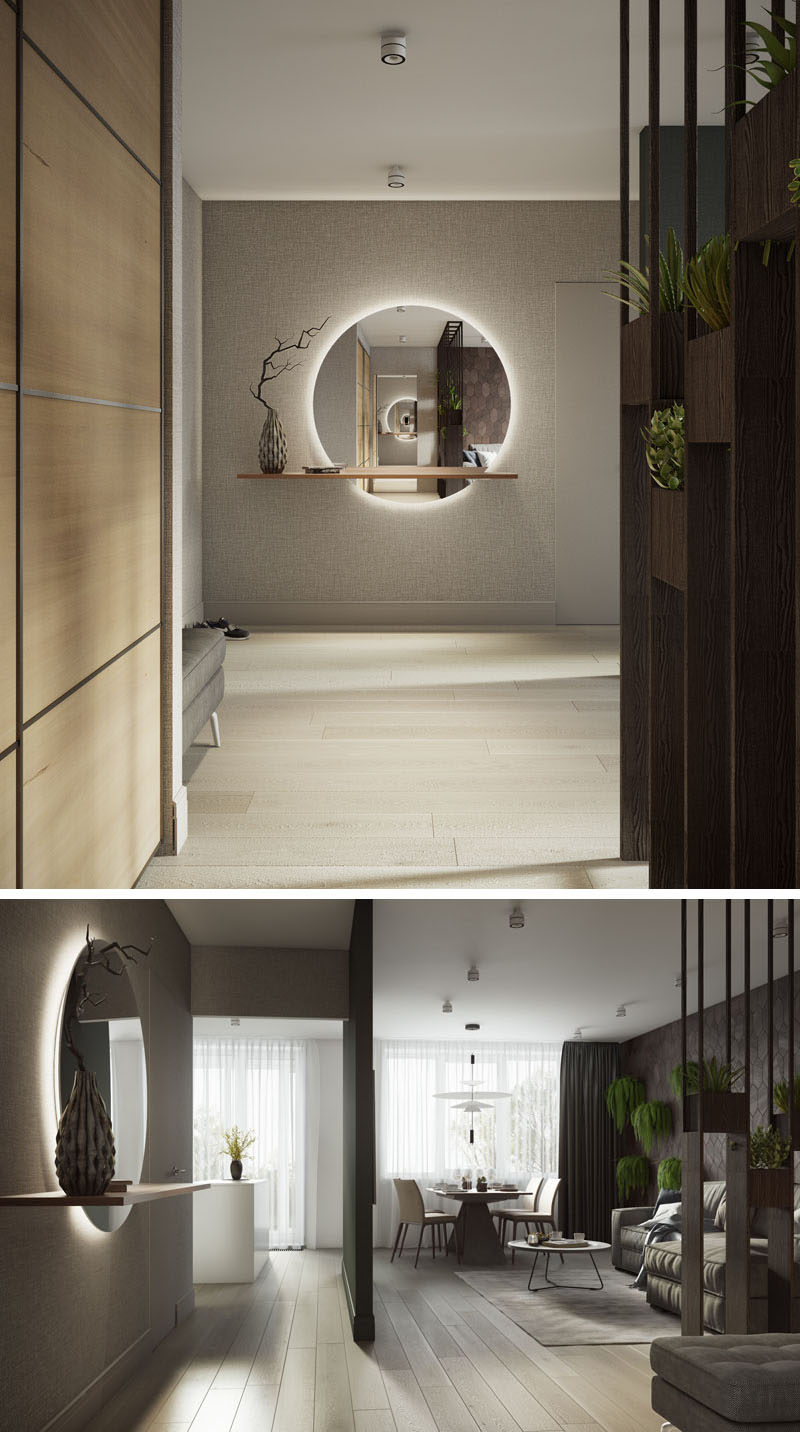 ---
A partial screen that's decorated with plants and a wood accent wall define the living room in the apartment. Additional plants hanging from the wall add a touch of nature.
---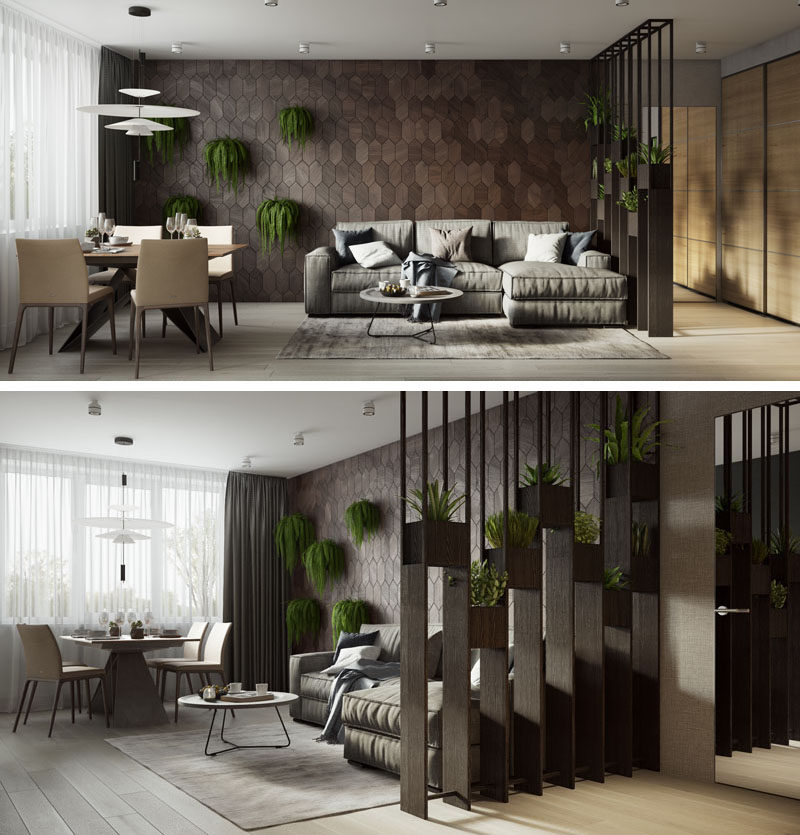 ---
Beside the living room is the dining room. A small four person table with an angled base is surrounded by light colored dining chairs, and an artistic pendant light hangs above it.
---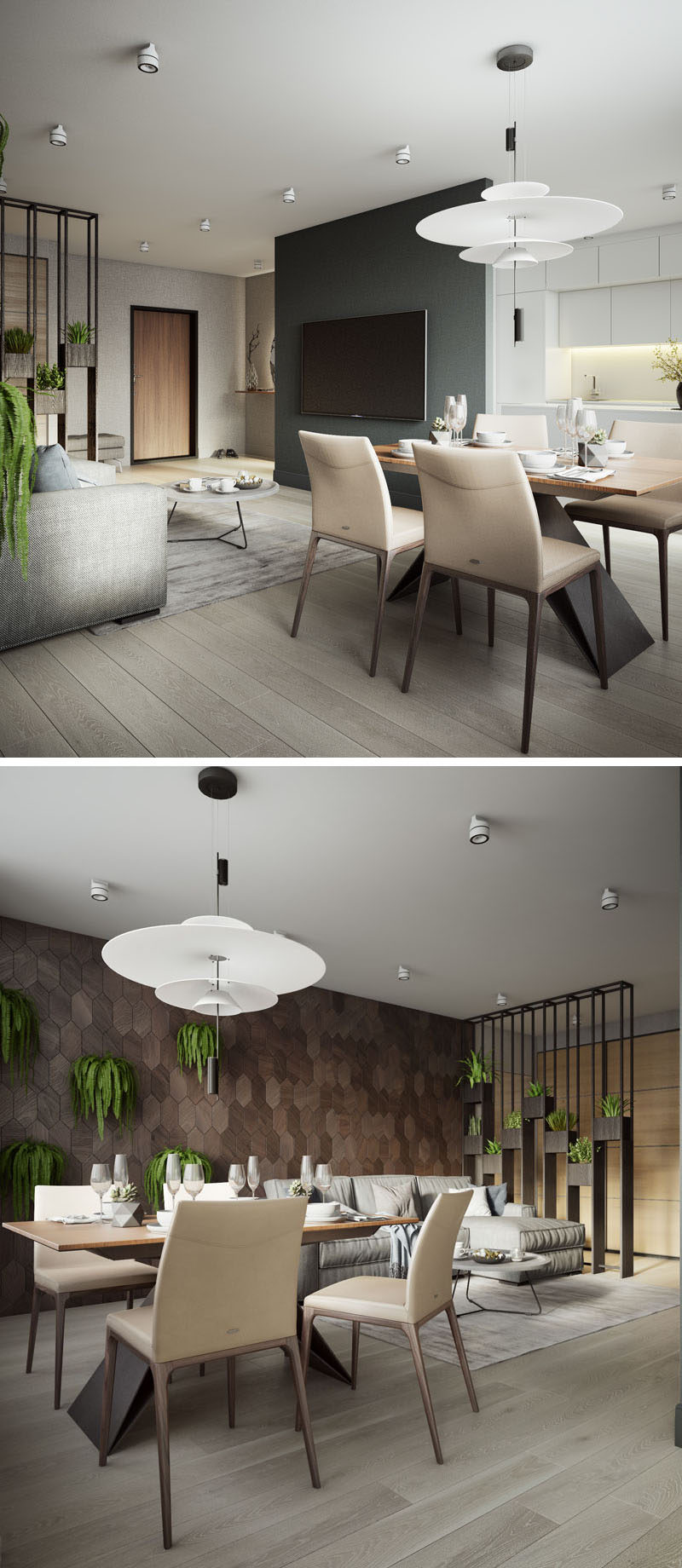 ---
The kitchen is located on the other side of the TV wall, and white kitchen cabinets help to keep the bright.
---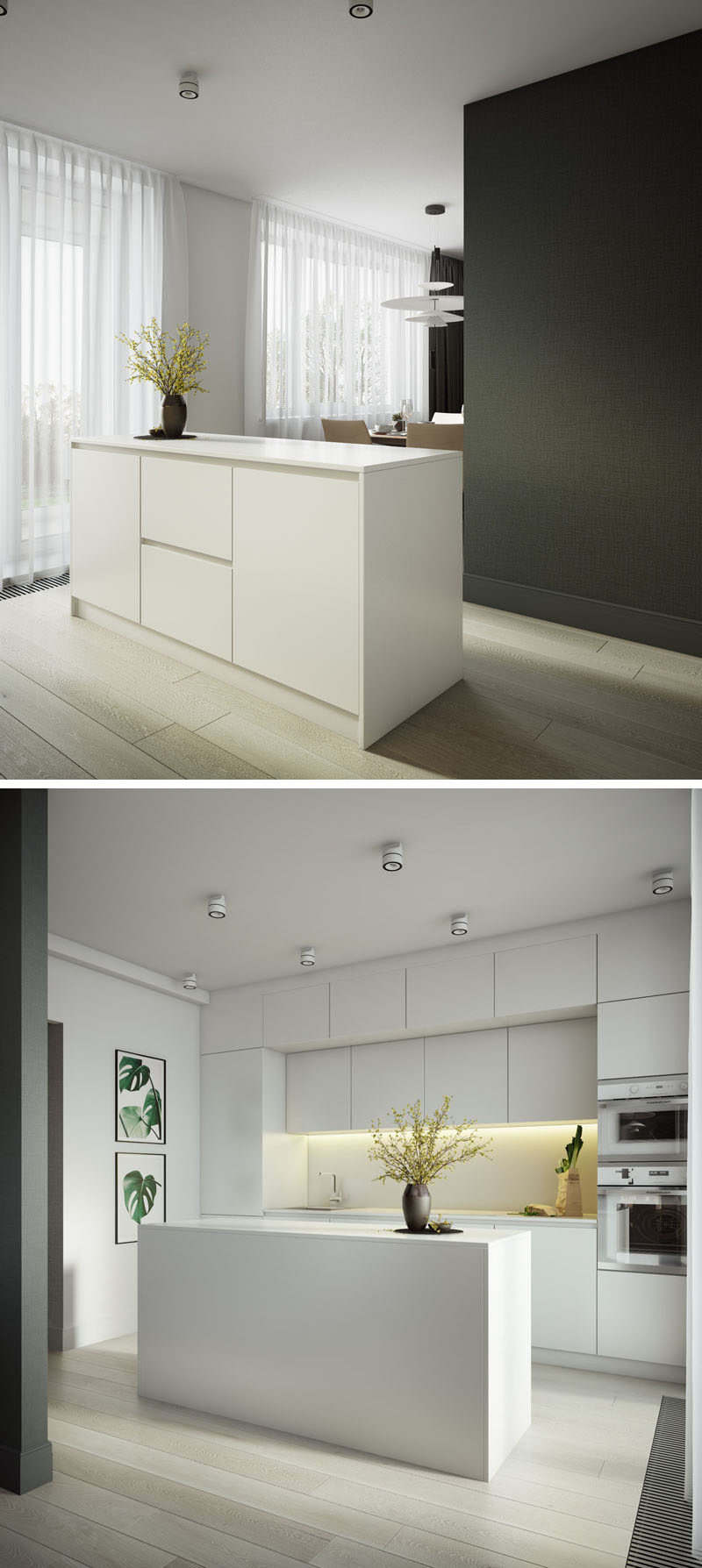 ---
In the bedroom, wallpaper with a pattern of handmade sketches of leaves, adds a sense of nature to the room, while closets are hidden behind large sliding wood doors.
---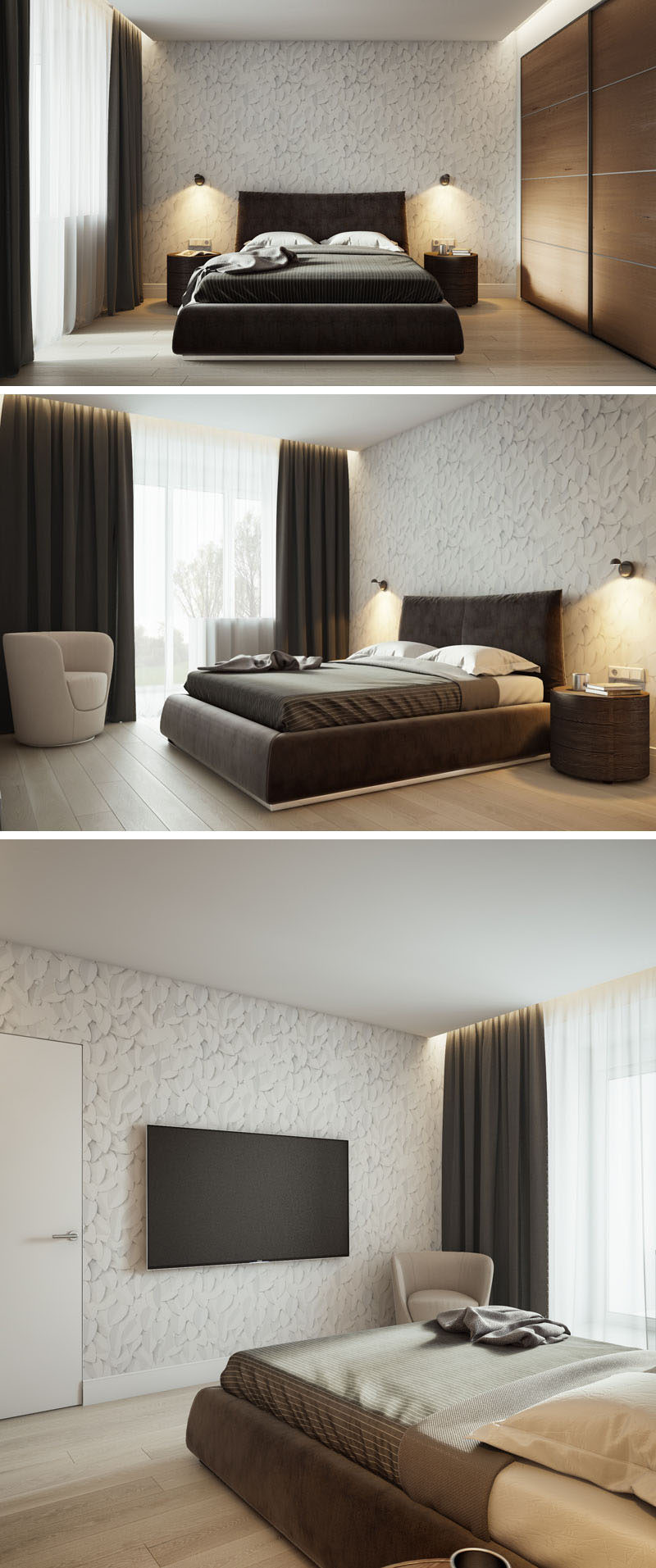 ---
In the bathroom, there's a wide sink with storage below and a mirror was is lit with with hidden illumination above and below. In the shower, built-in shelves have been installed with more hidden lighting along the wall.
---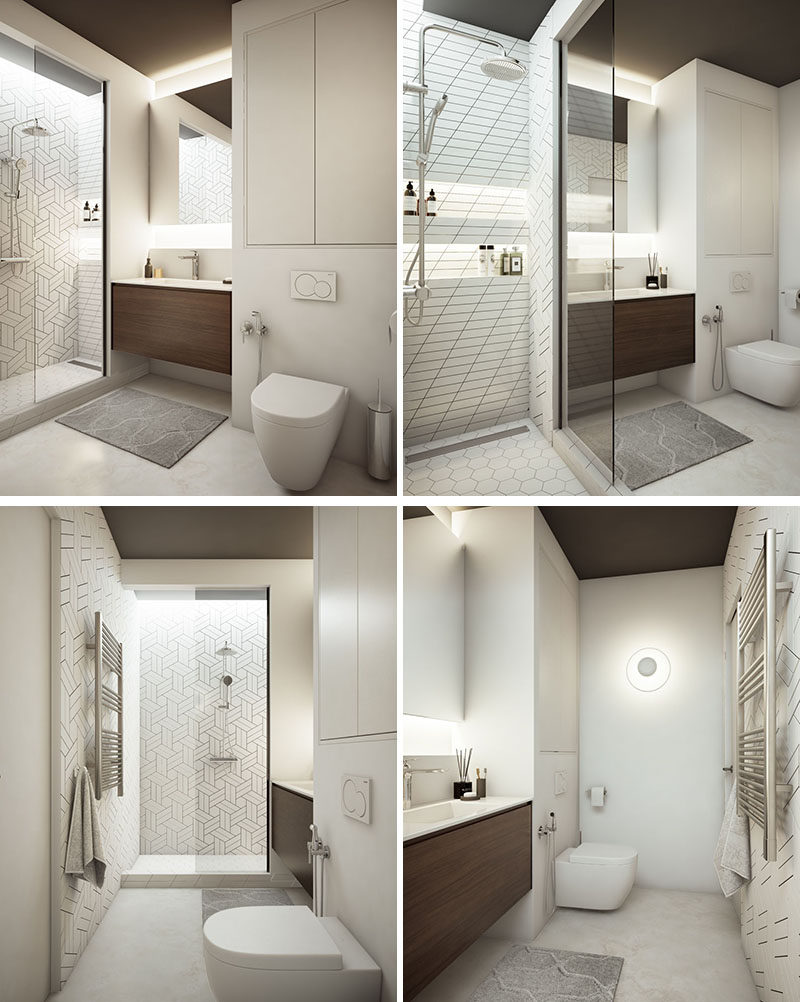 ---