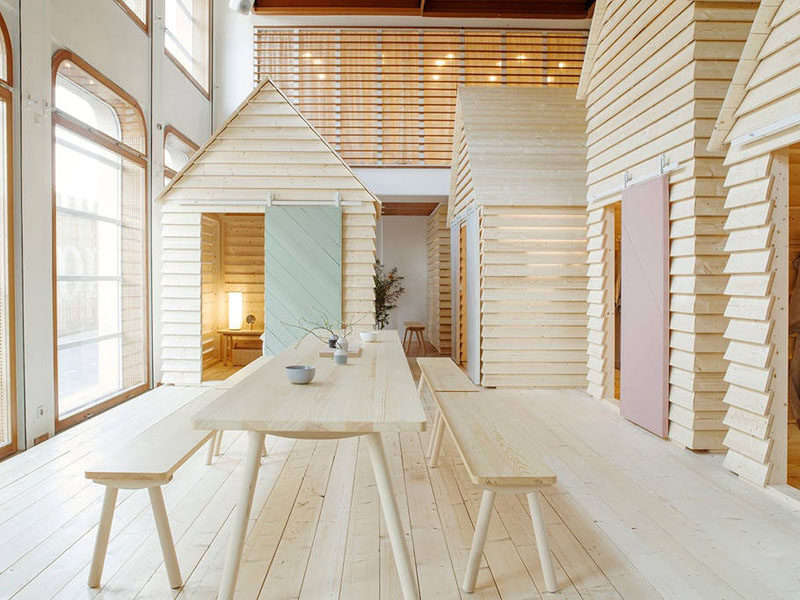 Designer Linda Bergroth has recently revealed KOTI – a series of cottages inside the Finnish Institute in Paris that will be on display as both an exhibit as well as a place for guests who are looking for a unique experience that celebrates the simplicity of Finnish cottage life.
As part of Mobile Home 2017 – a project intended to provide a glimpse into the different meaning of home in 2017 – KOTI is on display and accessible to the public during the day and is host to a number of events throughout the spring, including film screenings, pop-up restaurants, concerts and talks.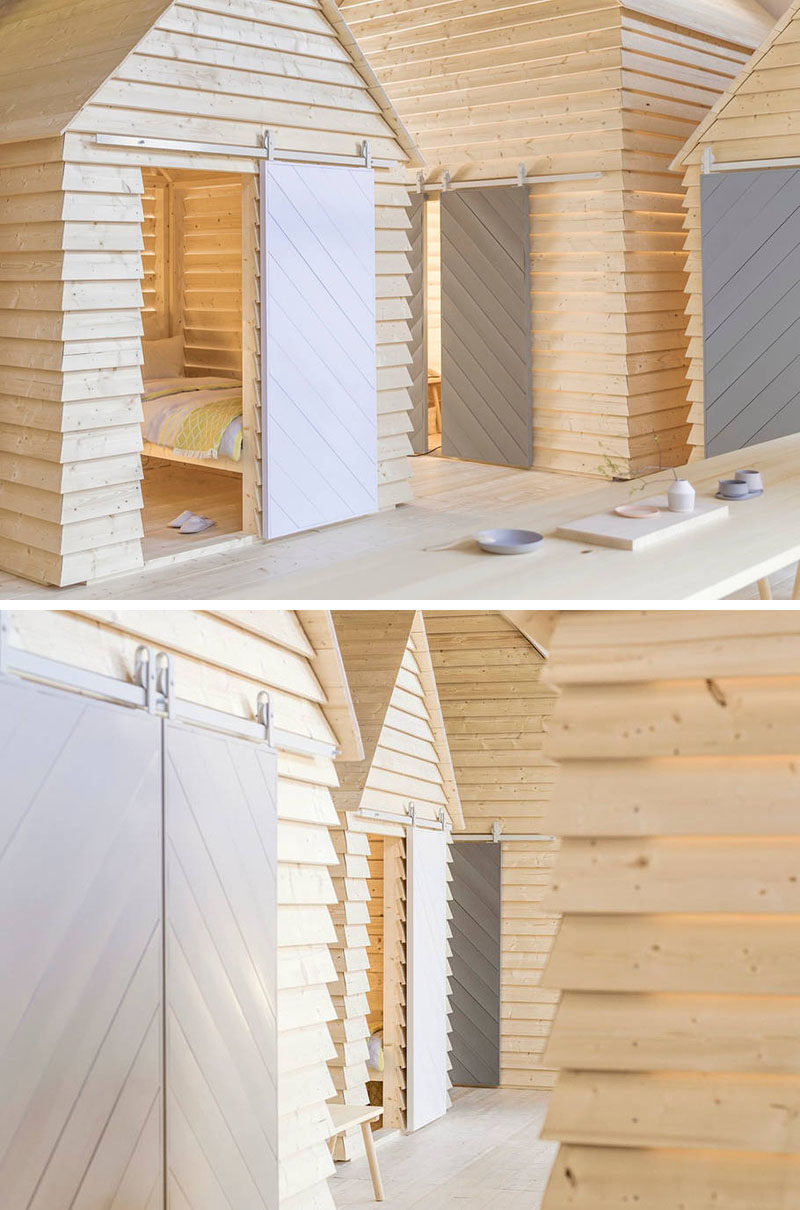 ---
The six spruce cabins that fill the space can be booked through Airbnb and include 2 singles, 2 doubles, 1 twin, and 1 family cottage to accommodate up to 12 people per night.
---

---
To emphasize the importance of communal living and encourage guests to get to know their neighbors, almost everything that guests require are found in The Dock. The Dock is the communal space where a traditional Finnish breakfast is served each morning, and a shared shower and toilet facility are all found.
---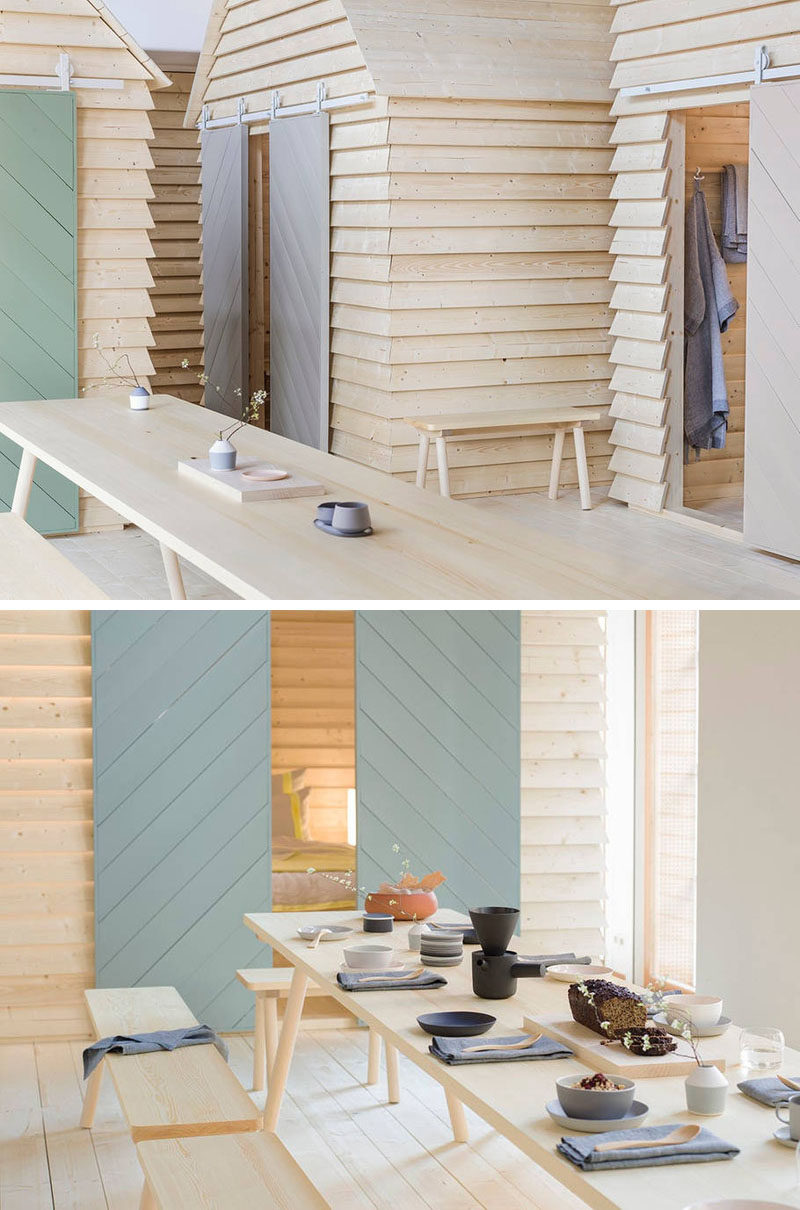 ---
Inside the cabins, only essentials like a bed, a few lamps, and complimentary linens, robes, and slippers for the duration of the stay have been included to give guests a taste of the simple life.
---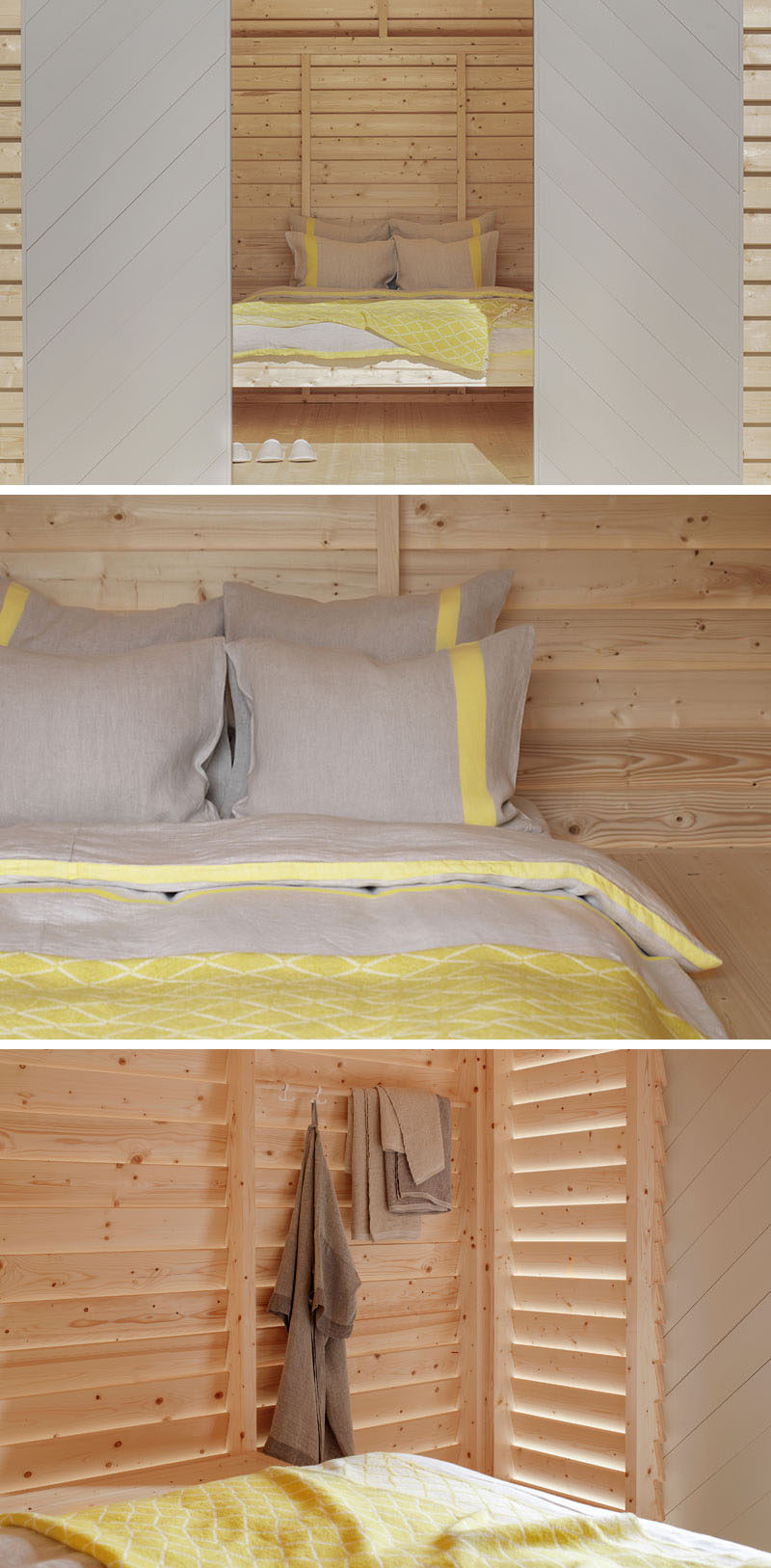 ---
Featuring all of the essential Finnish elements, such as the natural wood, woven textiles, simple design, and soft colors, KOTI creates the ultimate Finnish escape in the middle of the bustling city of Paris.
---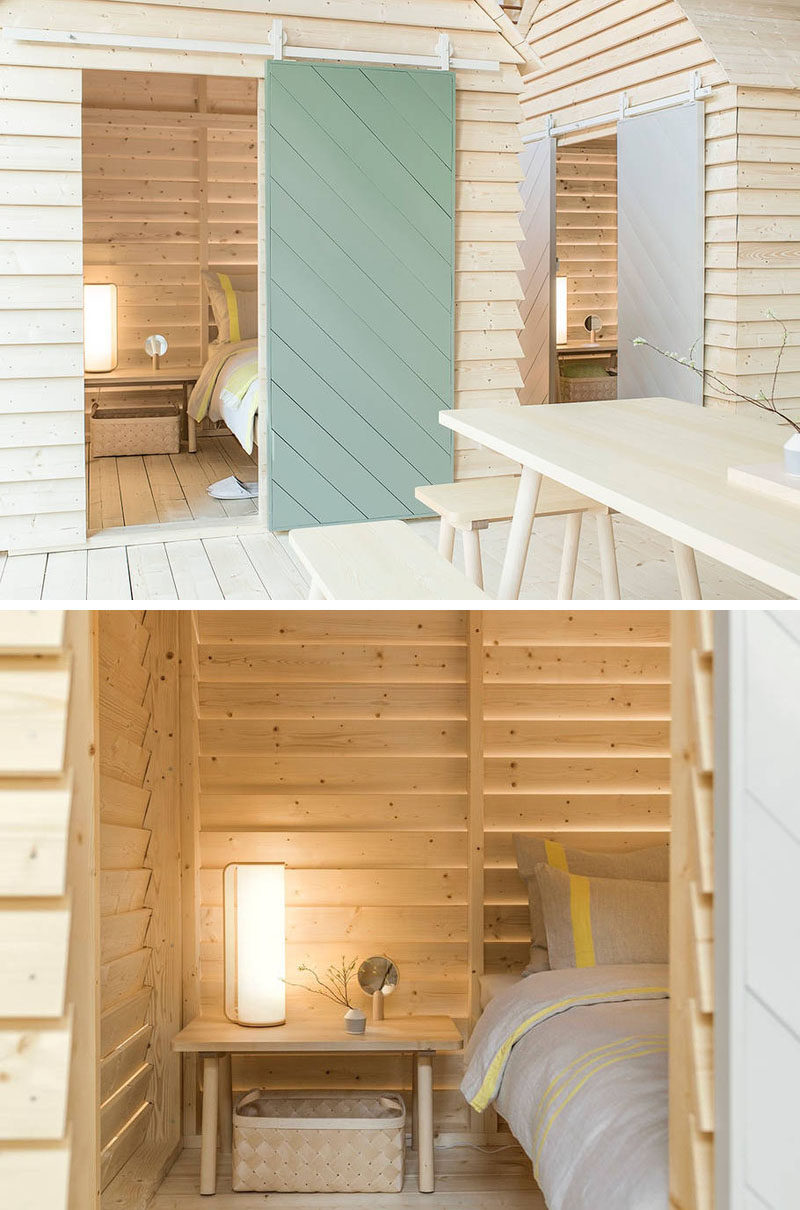 ---
Photography by James Hart (horizn studios)