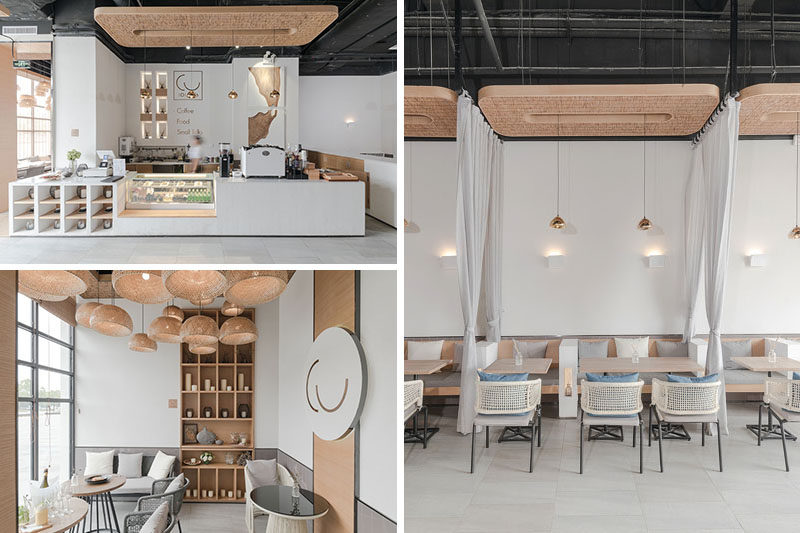 Giovanni Ferrara of Far Office has designed 101 Café, a new modern coffee shop in Changsha, China.
Giovanni designed the cafe for his wife, Jenny, who loves traveling and visiting destinations like southern Italy and Indonesia. Taking inspiration from Italy and Indonesia, he set out to create a cafe that would have design elements from both places.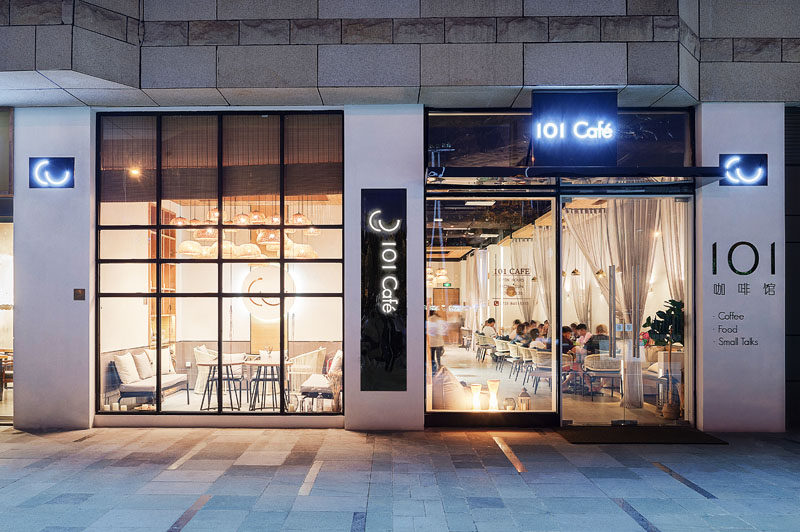 ---
Throughout the cafe, white walls have been combined with bamboo elements to create a modern and calming environment. At the front of the cafe is a semi-private 'glass room', that has couches and tables that look out of the floor-to-ceiling windows to the street.
---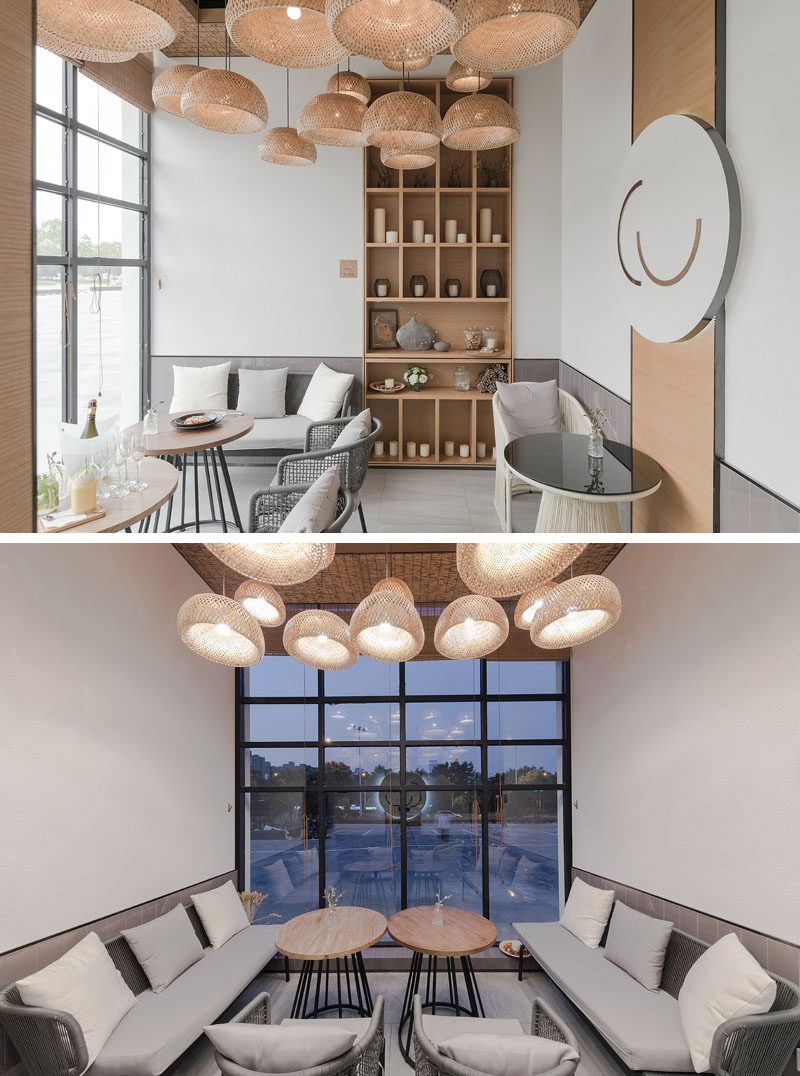 ---
Due to the shape of the cafe interior being long and narrow, the service counter sits on one side and has open shelving, a cold case and a counter with the coffee maker. Back-lit display shelving brightens up a corner space, while artwork is highlighted with lighting.
---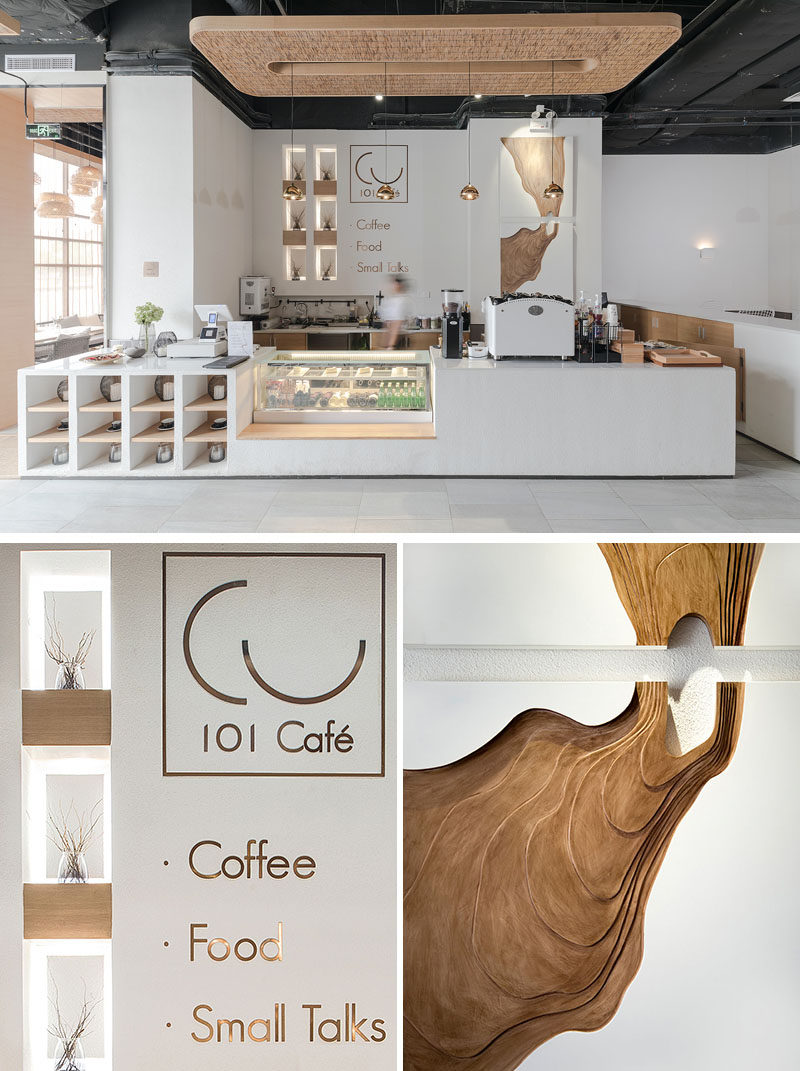 ---
Opposite the service area is a row of tables and chairs along the wall. Small white partitions and curtains divide the seating spaces, and the curtains can be closed to provide a sense of privacy.
---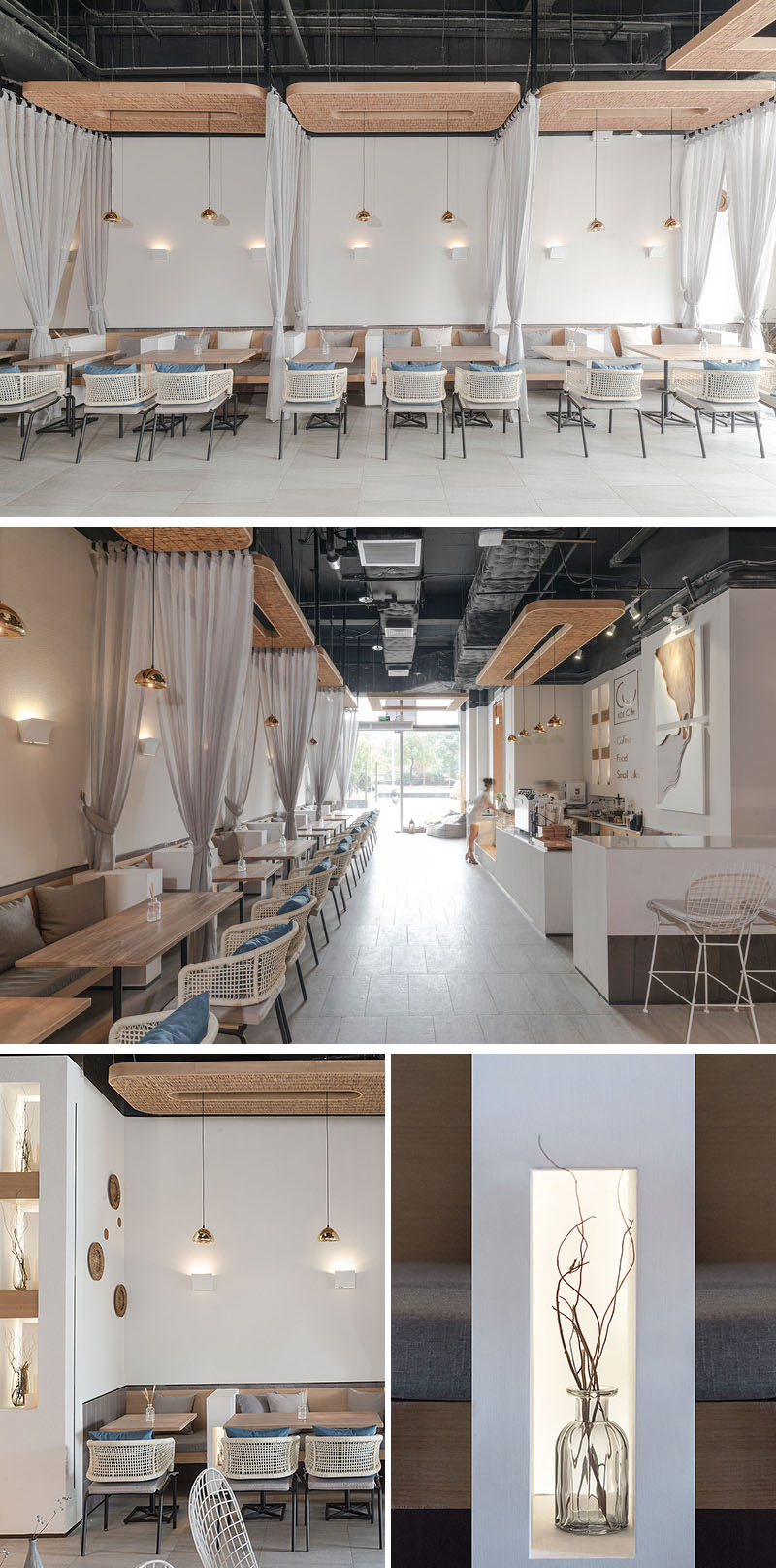 ---
Further into the cafe and the spaces get a little darker due to there not being as much natural light. To combat this, the designer installed a collection of woven lights to highlight the area and draw people to the back of the cafe.
---

Photography by Wang Feilin | Design firm: Far Office | Lead Architect: Giovanni Ferrara
---