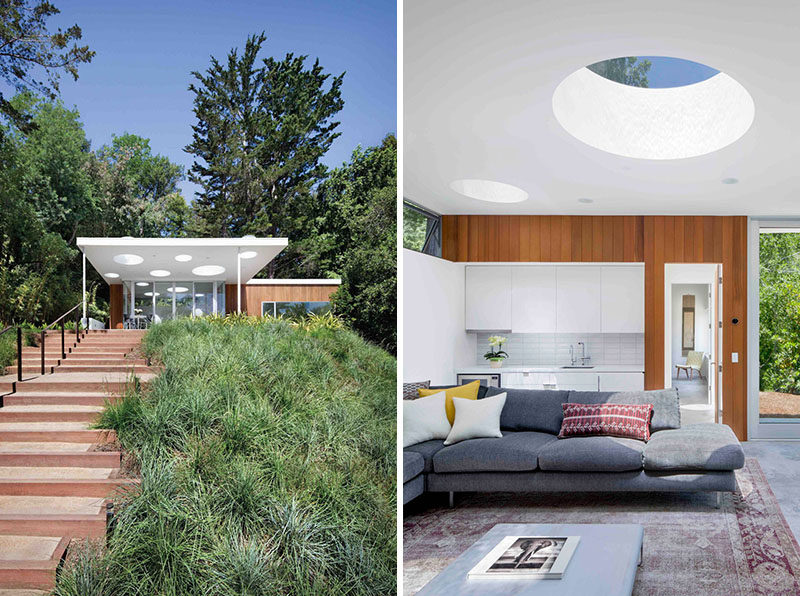 Turnbull Griffin Haesloop Architects have designed this small 640 square foot guesthouse that sits on an existing level clearing at the top of a steep sloping site in Mill Valley, California.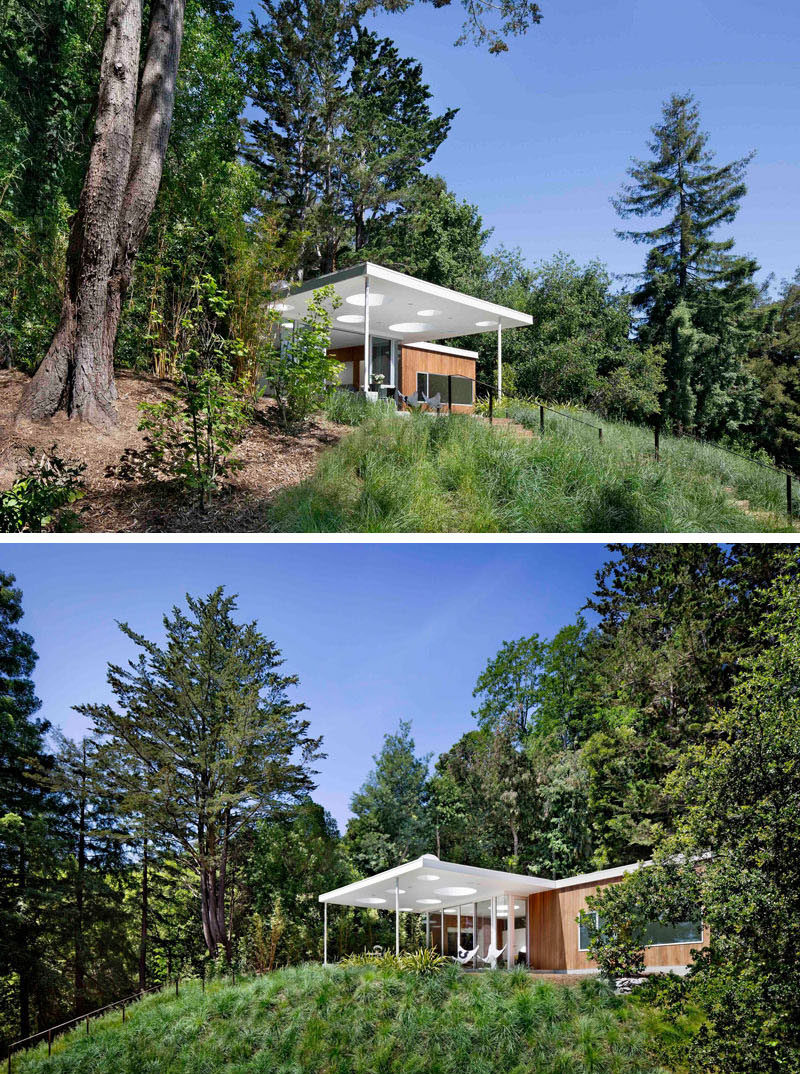 ---
The guesthouse, which has been designed to be used for multiple generations and is set up so that it can be a guest room for visiting friends and family, a media room or a hangout area for teenage children. As the guesthouse is on a steep slope, stairs have been added to make climbing up to it a little easier.
---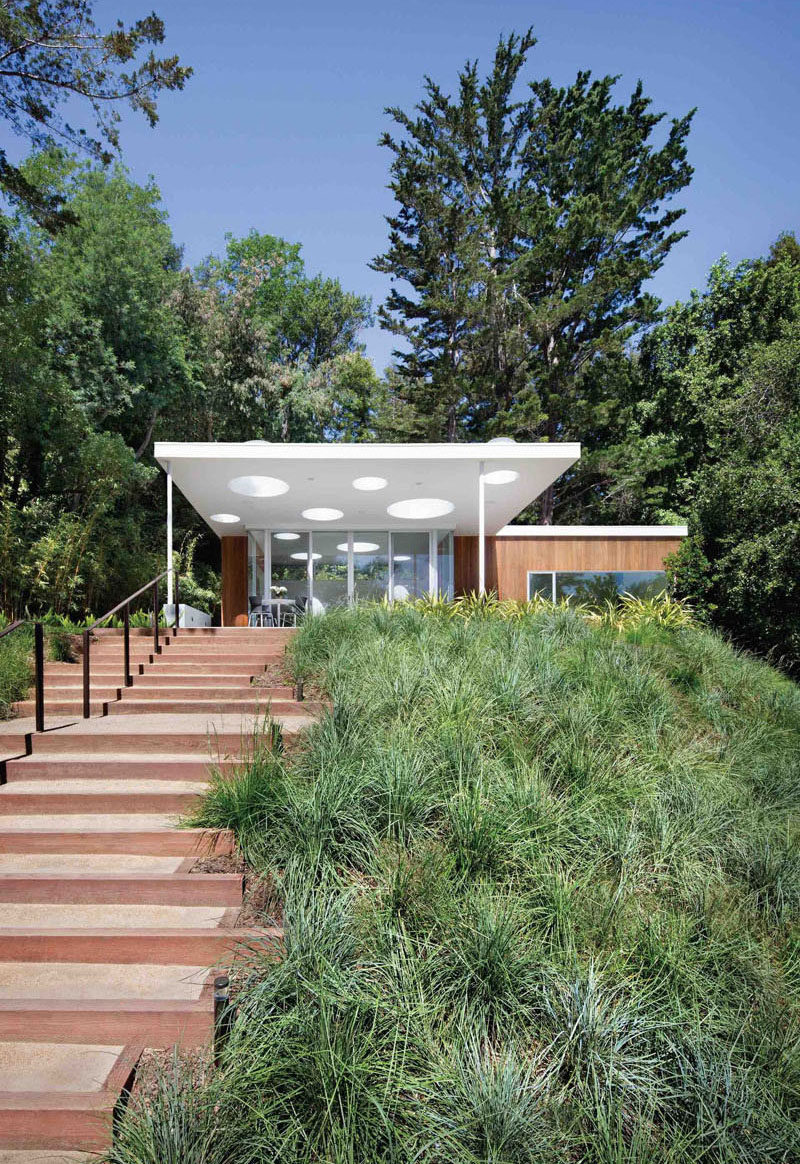 ---
Once you reach the guesthouse you are presented with a covered outdoor porch. The flat roof of the guesthouse has different sized circle skylights, that provide a playful pattern when viewed from the main house below.
---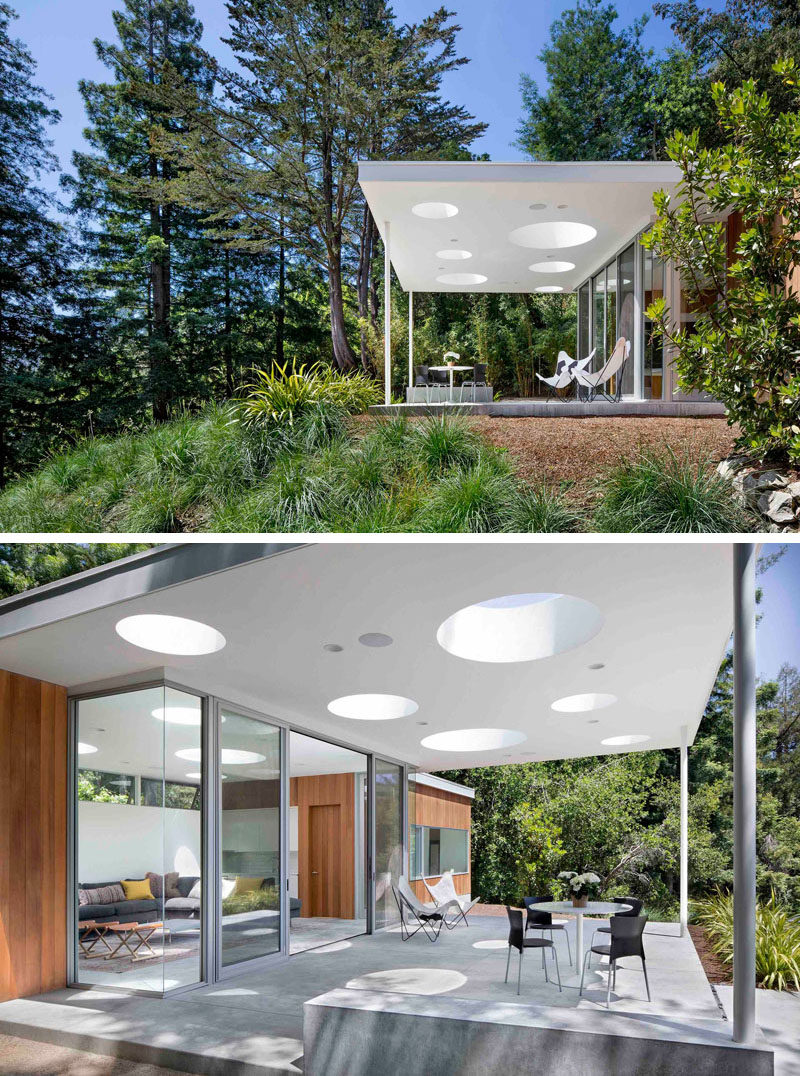 ---
Wood siding has been used on both the exterior and interior of the guesthouse, allowing it to blend in with the trees and add a sense of warm to the living room and kitchen.
A large L-shaped couch provides plenty of seating and acts as a sort of divider between the living space and the small kitchen. The kitchen, with white cabinets and white tile backsplash is simple and modern in its design.
---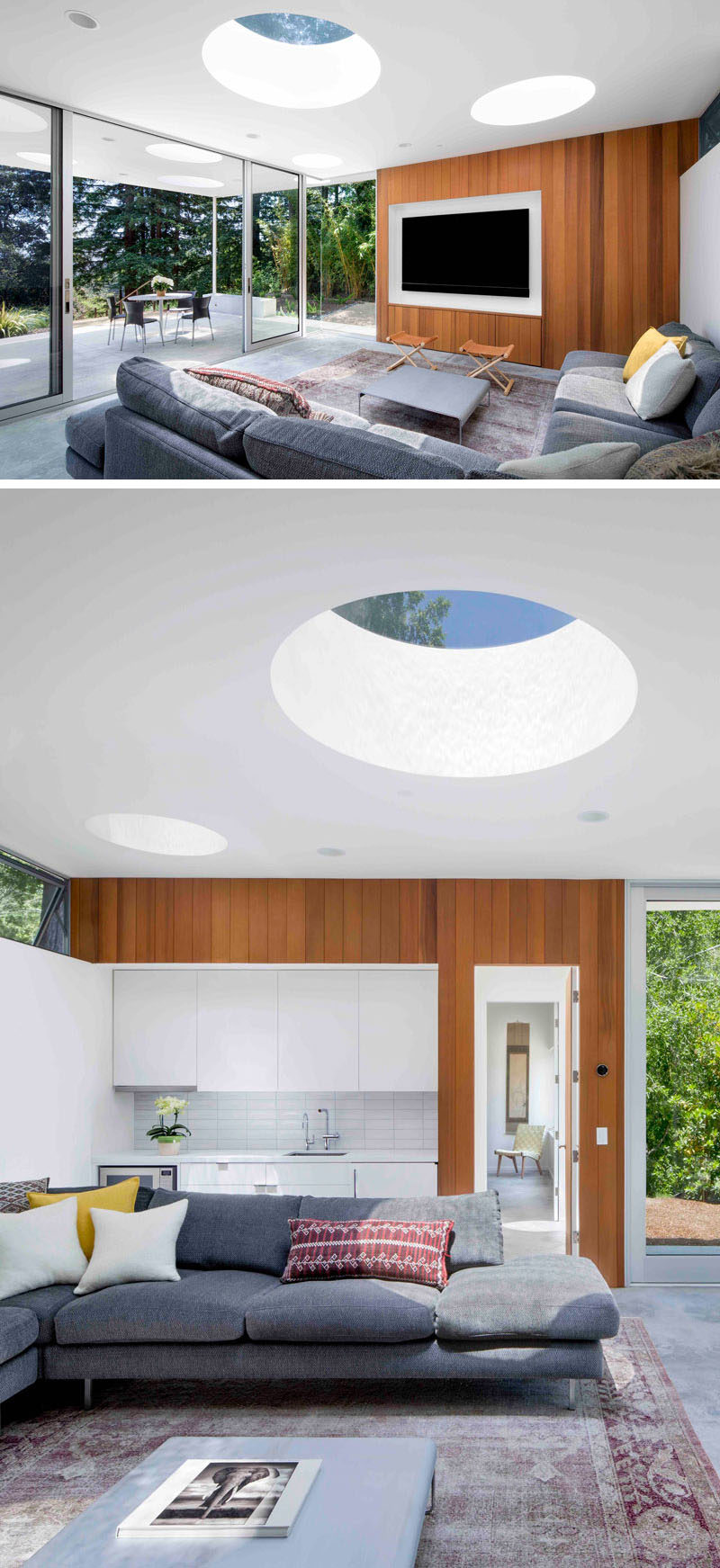 ---
Behind the kitchen is the bathroom. A large circular skylight adds a lot of natural sunlight to the space, while the white walls and white vanity have been paired with a cream-colored rectangular tile to help reflect the light. A glass shower door keeps the rest of the room dry, and a small window lets you look out into the trees as you are showering.
---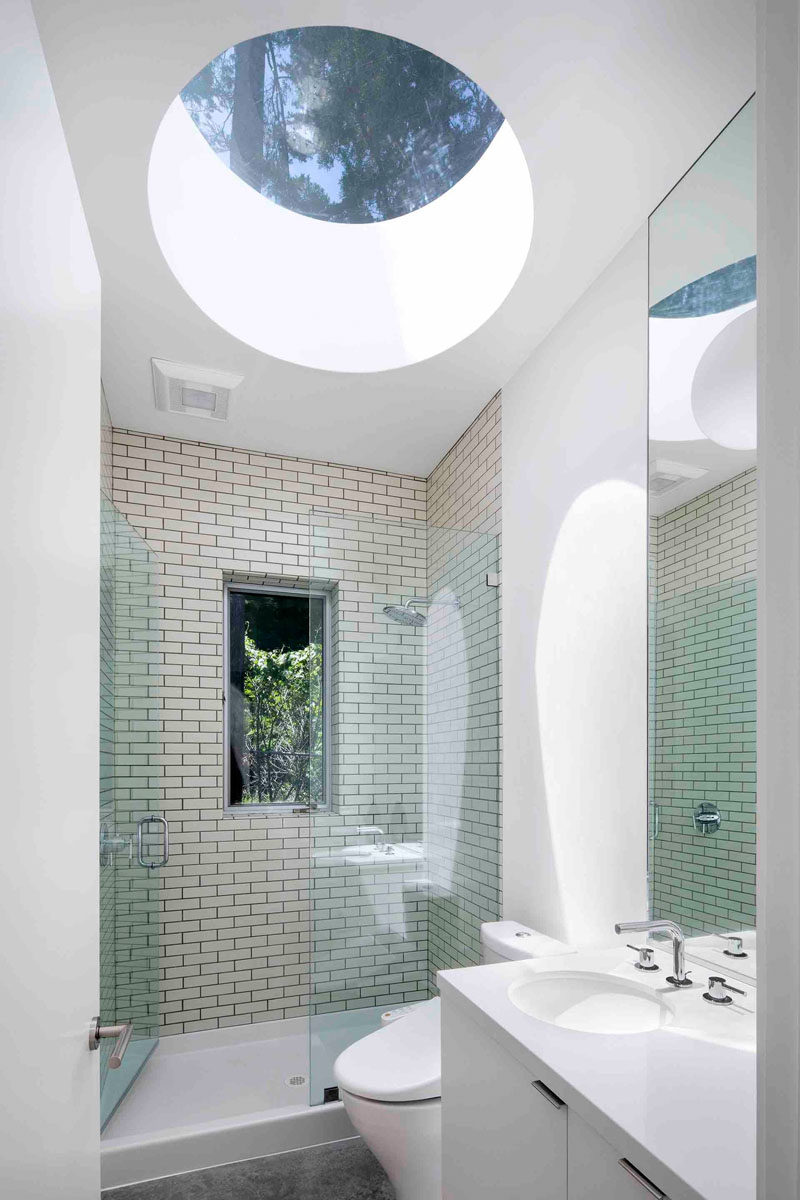 ---
Next to the bathroom is the bedroom. A large window provides views and natural light to the room, and a built-in open closet is a great space for guests to hang their clothes.
---